With the start of the new year, we're all reflecting on how we can stick to those resolutions. If shifting your career into hyperdrive is one resolution on your list, we have an impressive roundup of 11 Colorado tech companies hiring for a variety of roles.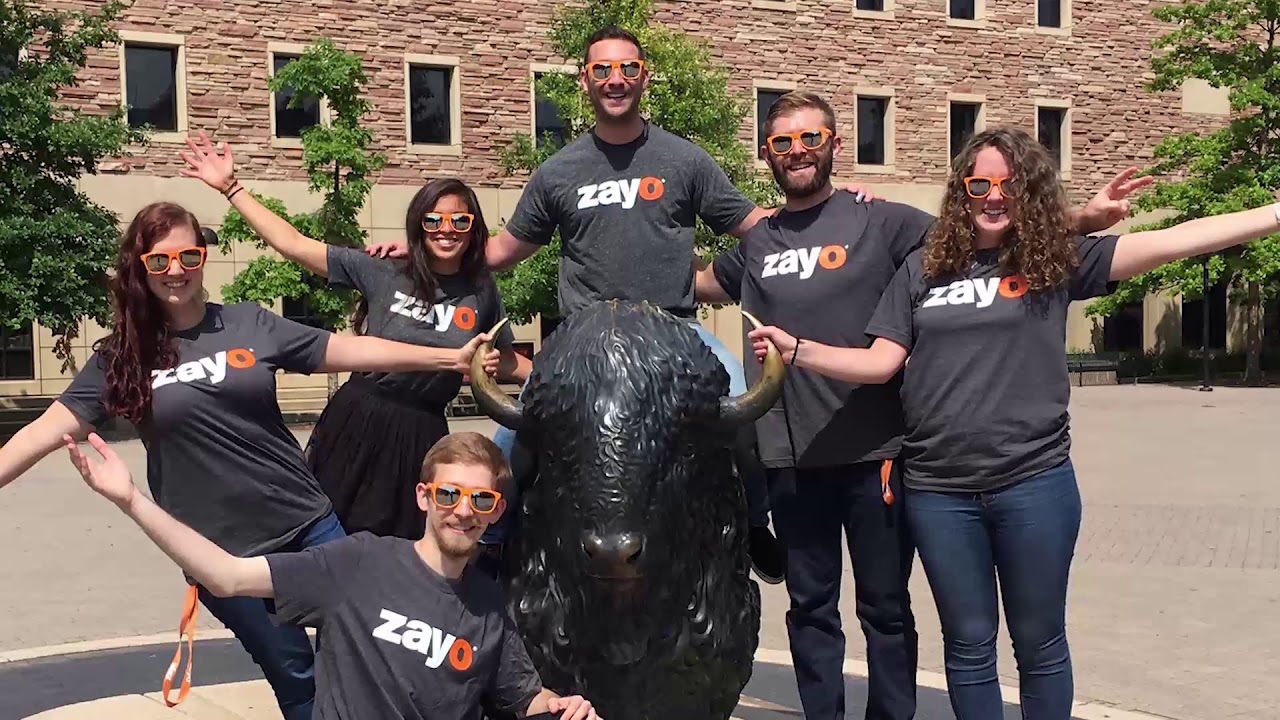 What they do: Zayo Group provides high-performance fiber to power voice, data and video traffic. 
Coolest perks: Company equity, health, vision and dental, 401(k), tuition reimbursement and company outings.
Insider's tip: "Our team looks for a balance of technical ability, collaborative nature and drive when hiring at Zayo. While our roles are very dynamic with soft-skills in communications and hard-skills in technology, we look more for the foundation skill sets mentioned to build our team." — James McGuirk, senior manager, Tranzact Inside Sales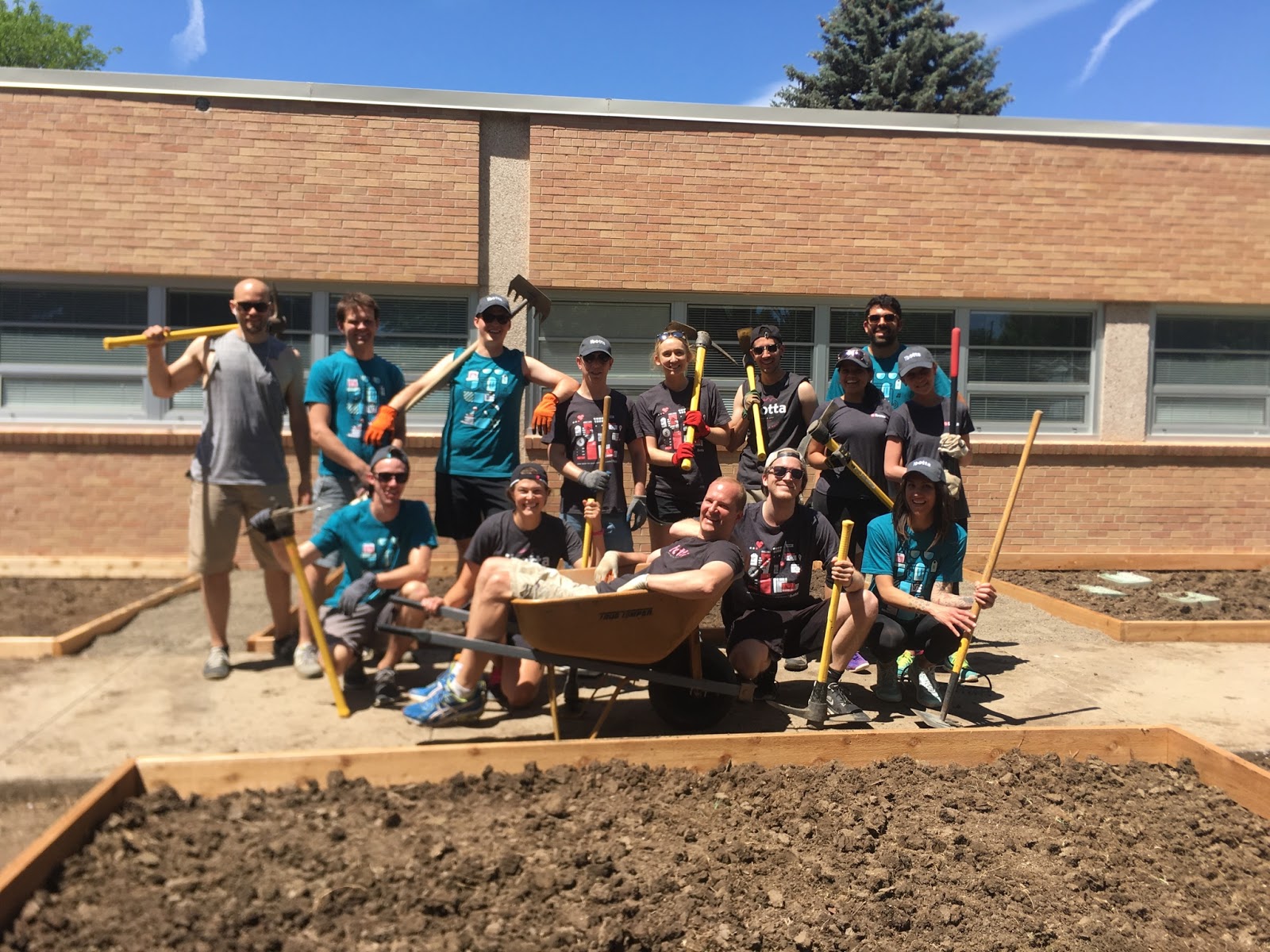 Who they are: Ibotta is a tech company focused on transforming the consumer shopping experience by making it easier for shoppers to earn cash back on everyday purchases, including everything from groceries to electronics to items for your home. The company has already saved its users $250 million via its app. 
Coolest perks: Health, vision and dental, matching 401(k), commuter benefits, on-site gym, recreational clubs, casual dress, volunteer opportunities, conferences and training, happy hours and company equity.
Insider's tip: "When interviewing candidates for the client partnerships team, we are looking for individuals who can provide specific examples of the tactics they have used to be successful in prior selling roles — the more specific, the better. We also want folks who can tell us exactly what they did to make these tactics successful. A track record of success is important, but communicating how the success was achieved is often more important than the actual results." — Erik Senescu, SVP of client partnerships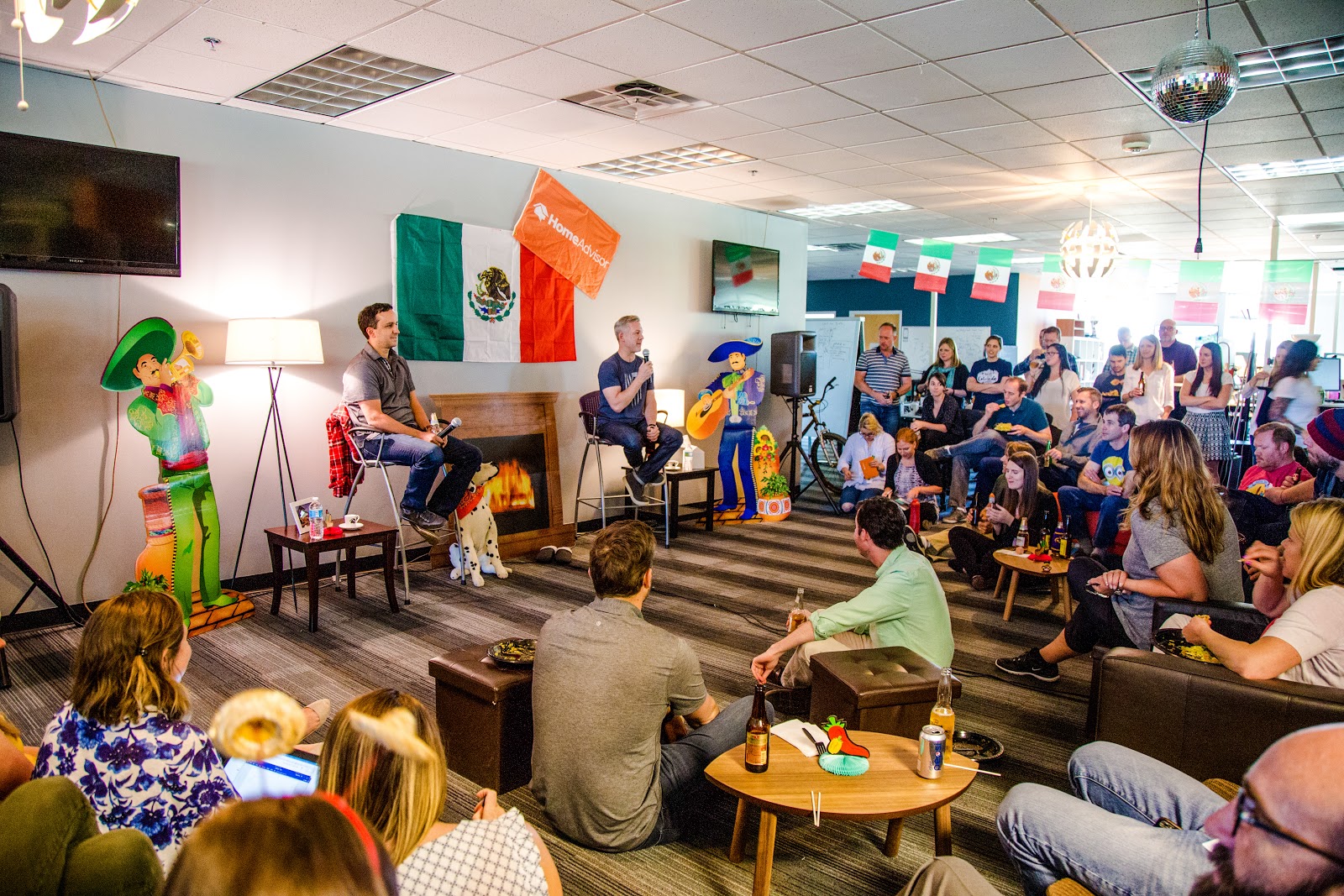 What they do: HomeAdvisor offers the largest home services marketplace worldwide, equipping homeowners with the tools and resources to manage home repairs and maintenance. 
Coolest perks: Health, vision and dental, 401(k), casual dress, tuition reimbursement and a game room.
Insider's tip: "Be honest. If you don't have experience with something or don't know the answer to a question — just say so! Honesty goes much further than trying to embellish your experience, as long as you display an eagerness to learn and grow in those areas, that's what we're looking for." — Rachel Kuntz, lead recruiter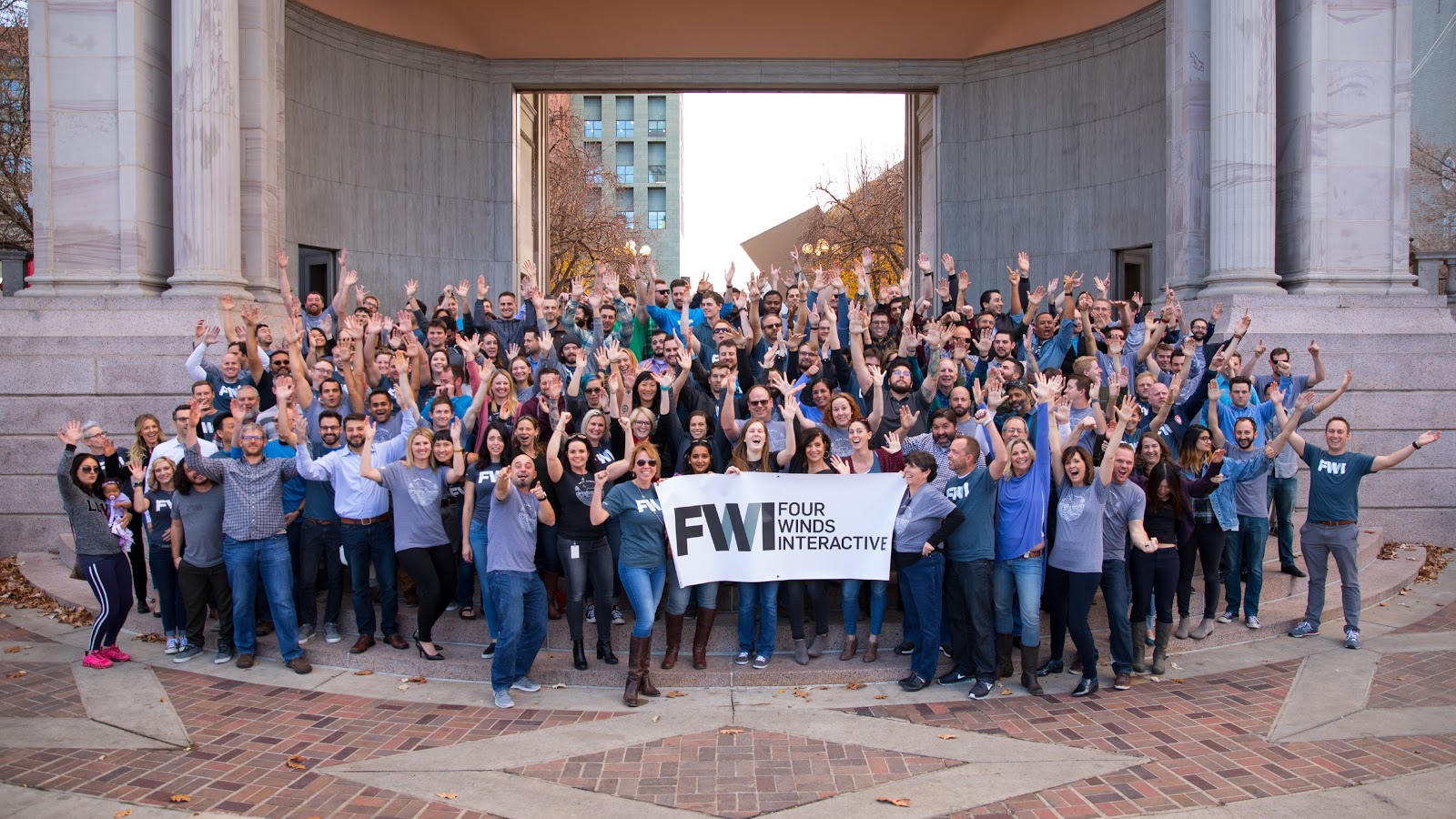 What they do: Four Winds Interactive is a technology platform driving visual communications to millions of people each day via displays in airports, banks, corporate campuses, professional sports stadiums, hospitals hotels, universities and more. 
Coolest perks: Health, vision and dental, 401(k) matching, commuter benefits, on-site gym, generous parental leave, unlimited PTO, remote work program, employee parking, happy hours and volunteer opportunities.
Insider's tip: "Candidates that do their research and show a genuine passion for what we create tend to have better success during the interview process. We interview innovative, technically savvy people every day, but we only hire the individuals who show us they can see it from another's perspective. Additionally, we look for candidates that want to own their role in the organization's success, crush performance expectations, bring their best selves to work — and above all, are gracious." — Courtney Graham, VP of people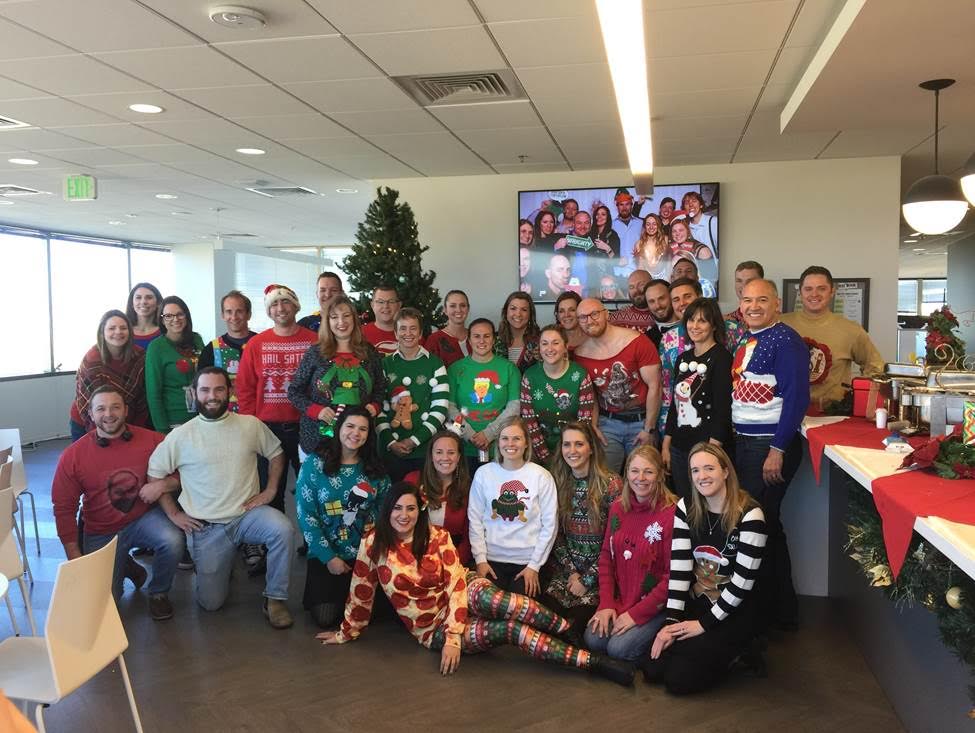 What they do: Conga helps businesses run more efficiently by offering a suite of tools that simplifies automating data, documents, contracts and reporting. 
Coolest perks: Health, vision and dental, generous PTO and parental leave, flex work hours, remote work program, fitness subsidy, on-site gym, recreational clubs, fully-stocked kitchen, game room, daily meals provided, conferences and trainings, company outings, casual dress and more.
Insider's tip: "When hiring for my sales team, I look for bright, proactive and adaptable people who take pride in delighting customers through insights and improvements to their organizations. If you want a fast-paced, collaborative and inspiring experience at a customer/employee-focused SaaS company, come join Conga. We believe great employees create happy customers who, in turn, build great companies." — Justin Mongroo, director, worldwide sales development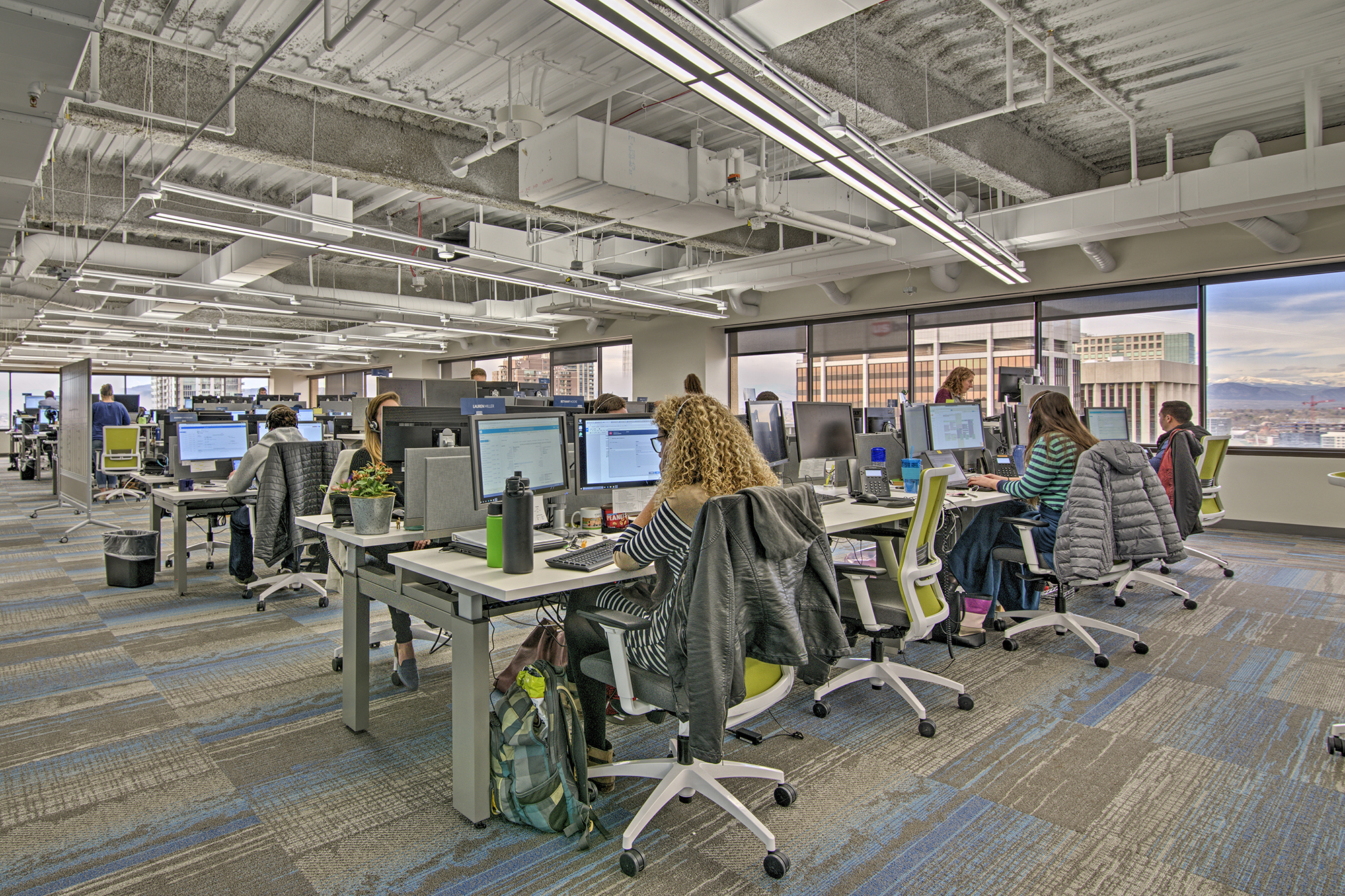 What they do: Evolve Vacation Rental Network is reshaping management of vacation rentals by providing homeowners with a better way to generate rental income, as well as providing travelers with the industry's best booking experience by eliminating the hassle and frustration that often accompanies the process of renting a home.
Coolest perks: Health, vision and dental, 401(k), commuter benefits, on-site gym, recreational clubs, company outings and casual dress. 
Insider's tip: "Sales experience and inside sales skills matter, but what I value even more is whether a candidate is motivated to succeed and can authentically connect with people. We don't believe in scripting. We sell through telling a story, providing deeper consultation, truly understanding and connecting with the person on the other end of the line. So we look for candidates who are genuinely excited to be a part of the company mission and willing to connect the dots about how and why Evolve works." — Laura Linzer, director of property acquisition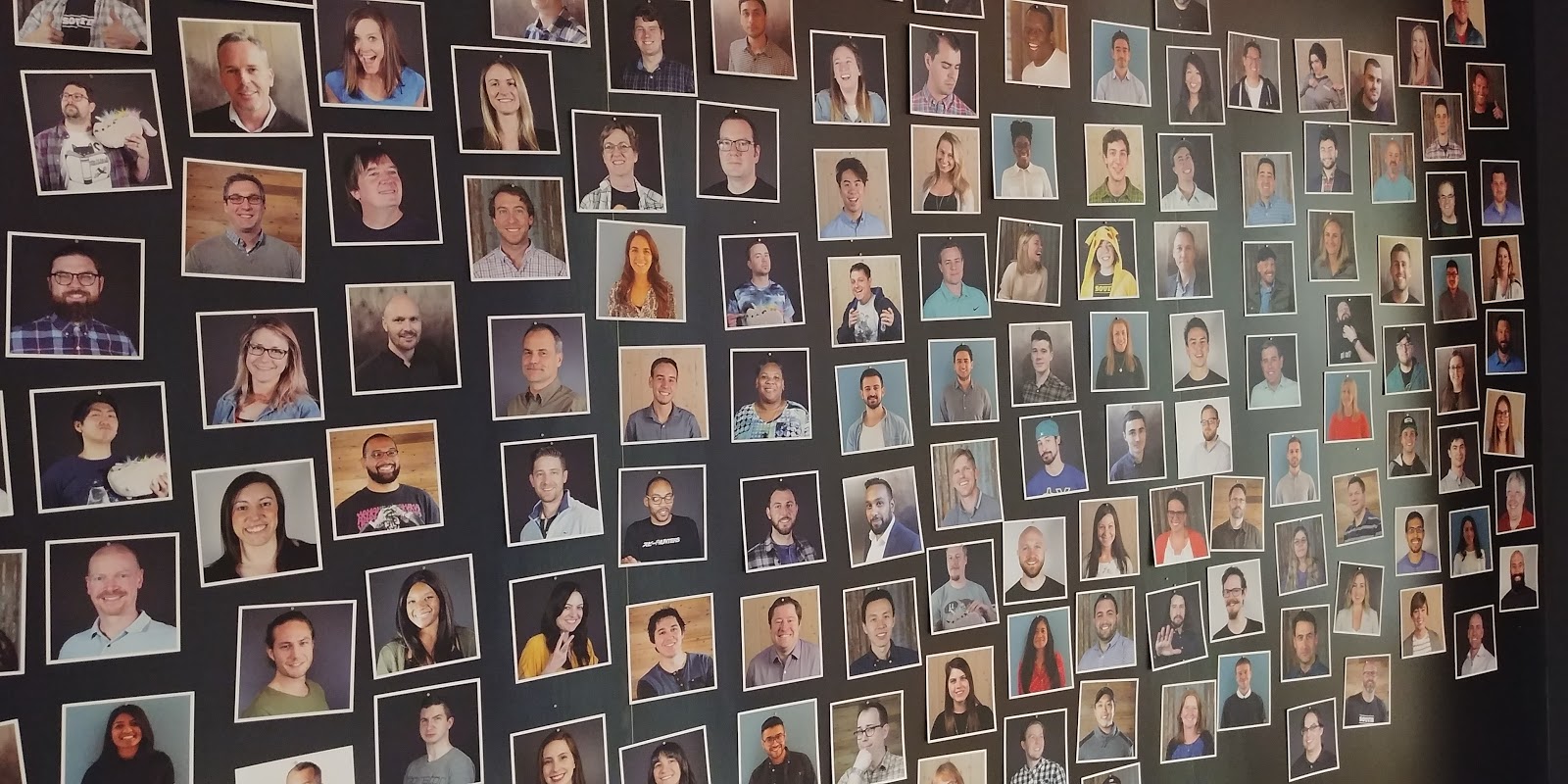 What they do: Sovrn is a partner and advocate for tens of thousands of independent publishers, providing the tools and tech to help publishers drive revenue, grow their audience and provides access to data that helps drive consumer insights. 
Coolest perks: Health, vision and dental, 401(k) matching, company equity and happy hours.
Insider's tip: "At Sovrn, we look for engineers who are always learning and passionate about their craft — and who are consistently focused on delivering for our customers. We're always thrilled to meet people with these traits, whereas specific skills in Java, high throughput (10 billion daily requests) or low latency (250ms) can be learned." — Jesse Demmel, CTO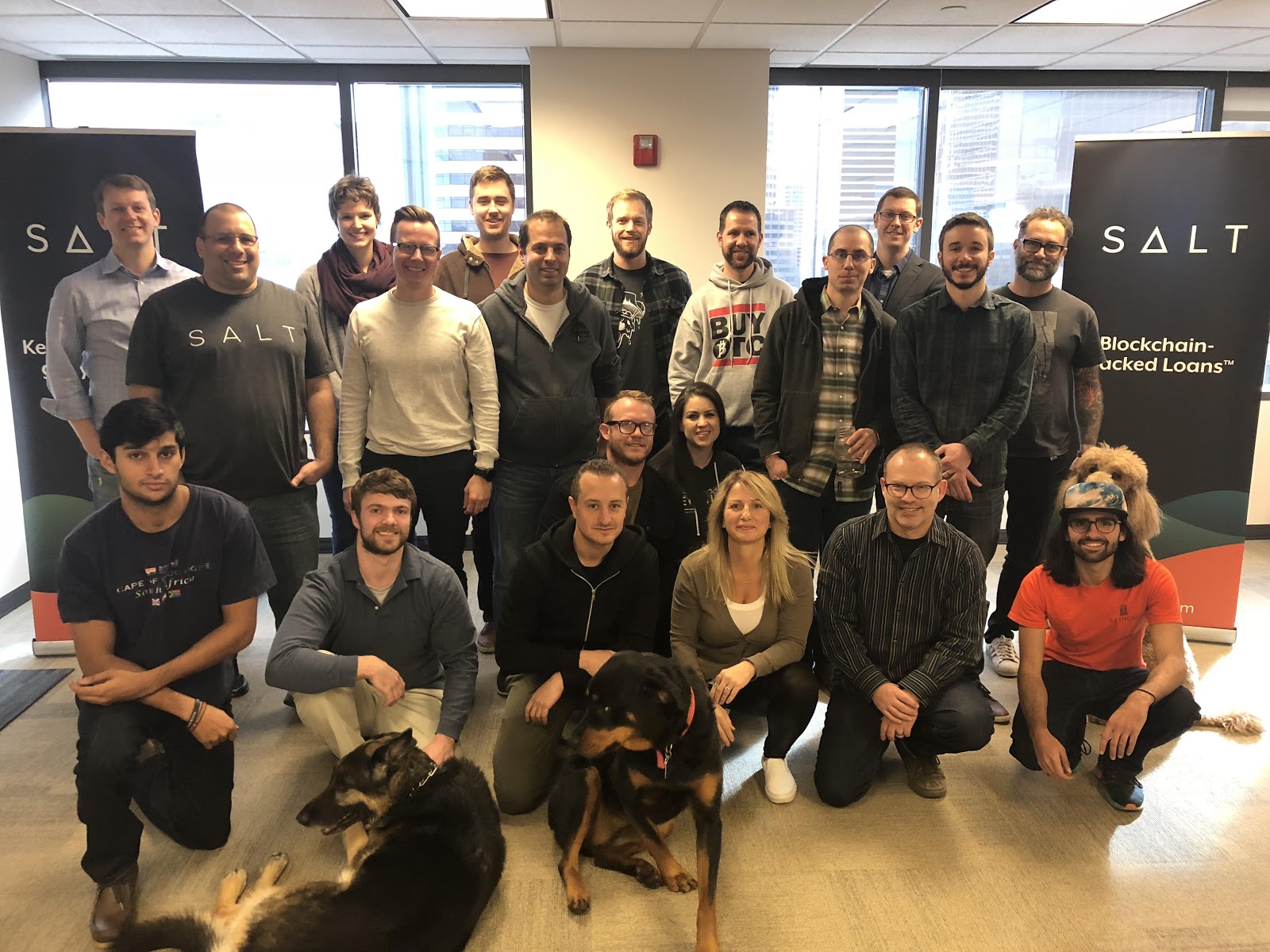 What they do: SALT Lending enables leveraging blockchain assets to secure cash loans, making it easy for users to get access to funding without the need to sell off an investment. With a streamlined loan process, SALT has simplified the process by shifting the focus to the value of the borrower's blockchain assets, rather than their credit score. 
Coolest perks: Health, vision and dental, daily meals provided, commuter benefits, 401(k) matching, employee parking, health benefits, fully-stocked kitchen, compnay outings, pet-friendly office and more.
Insider's tip: "We're a young company in a brand new industry vertical. As such, we're growing in all directions simultaneously. Everyone wears multiple hats and so we are looking for people that can hit the ground running and help define their role." — David Lechner, CFO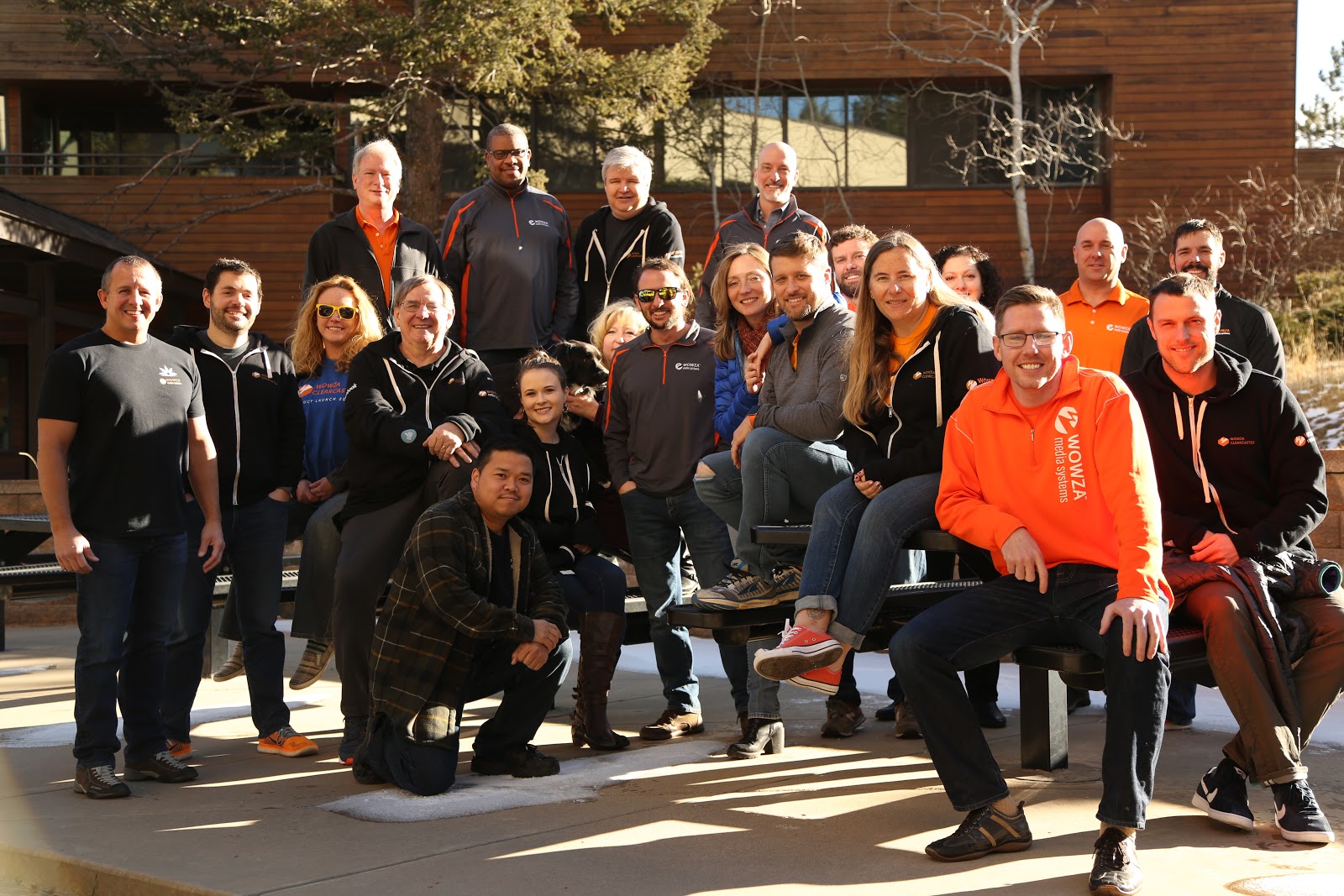 What they do: Wowza Media Systems reduces the complexities of audio and video delivery to any device via their streaming technology to over 20,000 service providers, customers and partners worldwide.
Coolest perks: Health, vision and dental, 401(k) matching, pet-friendly office, commuter benefits, casual dress, beer on tap, company outings, happy hours, remote work program, fully-stocked kitchen, tuition reimbursement and more.
Insider's tip: "What makes someone successful on our teams is having an entrepreneurial attitude, and not waiting to be given instructions. At Wowza, we hire talented people and expect them to tell us what we should do instead. We want people who challenge the status quo, speak up against the crowd and stand strong in their convictions." — Melissa LaMonica, director of people and culture.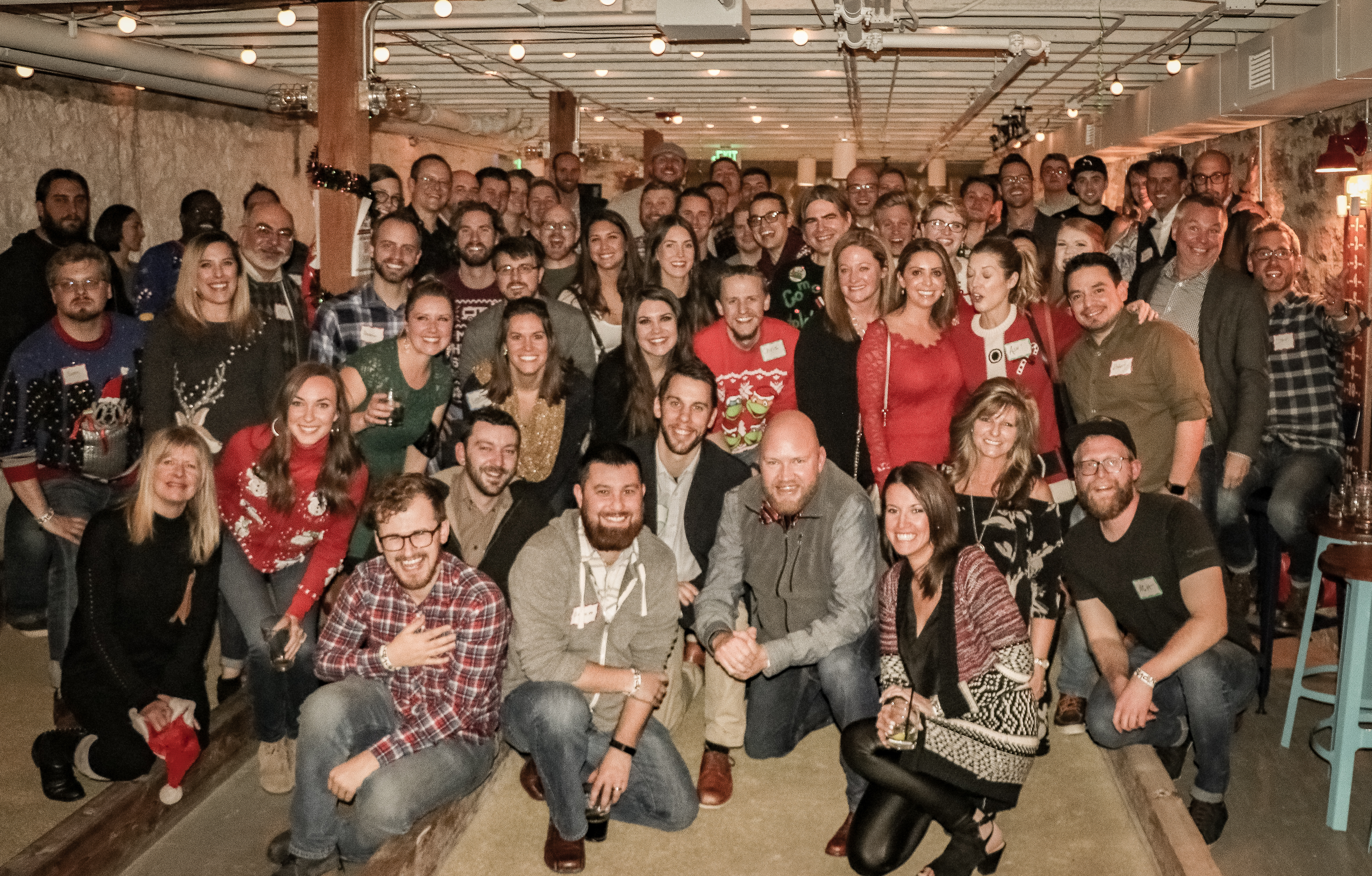 What they do: BombBomb helps people win more opportunities by building trust, converting leads and generating referrals through simple video. They do this by making it easy to record, send and track video messages from your laptop, smartphone, Gmail, Salesforce, and lots of other platforms. 
Coolest perks: Comprehensive health coverage, 401(k) matching, parental leave, casual dress, beer/wine on tap, happy hour, fun company events, Values in Action events to make a difference in the local community, wellness perks and professional development. 
Insider's tip: "Every day, you rely on plain, typed-out text in emails, text messages and social media to connect and communicate. There's a better way: simple video. If you want to help people be more authentic and effective, join our mission to rehumanize communication. It's the bomb." — Conor McCluskey, CEO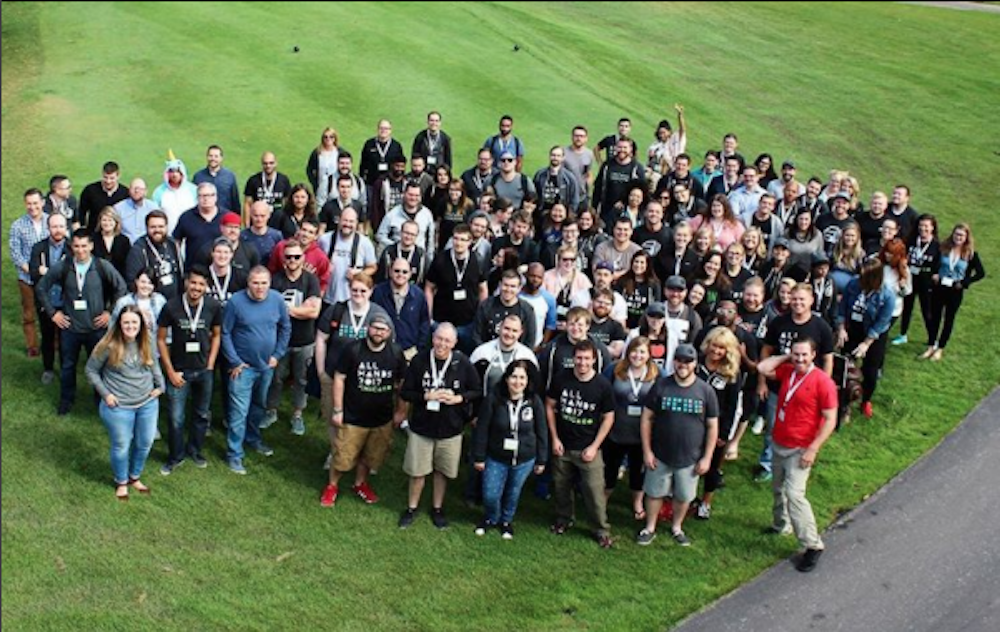 What they do: Formstack simplifies online forms by automating tedious and repetitive business needs across industry verticals. 
Insider's tip: "At Formstack, we look for more than just the resume, we look for the right person for our team and family. We thrive on two culture values: relationships matter and results matter. We will interview you based not only on your skills, but also on your ability to get along with others and desire to grow as we grow. Be excited and never worry about trying to dress too fancy here, and you'll do great!" — Justin Flynn, talent acquisition team lead