Built In Colorado's 50 Startups to Watch in 2019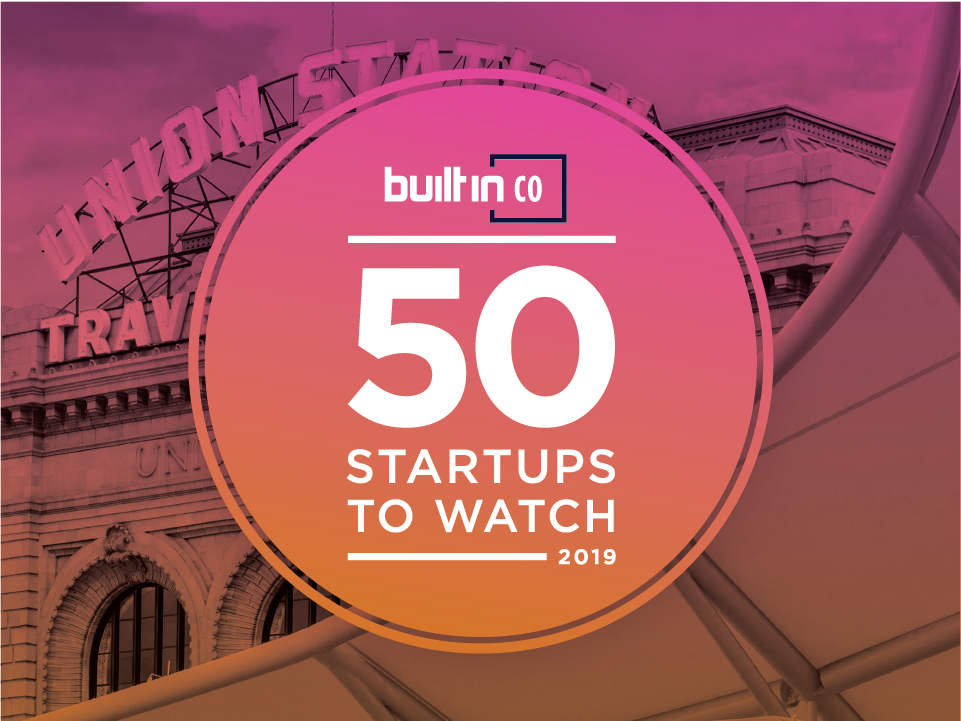 2018 was another tremendous year of growth for Colorado tech. We celebrated some massive rounds of funding, welcomed the arrival of several fast-growing Bay Area heavy hitters and saw the successful exits of homegrown heroes like SendGrid and LogRhythm — all proof of the magic that exists right here in our local tech community.
But while it's important to recognize the achievements of Colorado's established tech players, it's equally critical to highlight the rising stars just beginning to make their marks.
In that spirit, we're looking out on the year ahead and making our predictions about the companies we think will make waves in 2019. Below, we've hand-selected 50 Colorado-based tech companies — all five years old or younger — that are poised to do big things this year, and in the years ahead.
Top Boulder, Colorado Startups to Watch
Automox
Halp
TrueCoach
Stateless
BDS Analytics
Unsupervised
Top Denver, Colorado Startups to Watch
ThrivePass
Wurk
Boom Supersonic
Assignar
Kinecho
OverWatchID
Repairman
Gofire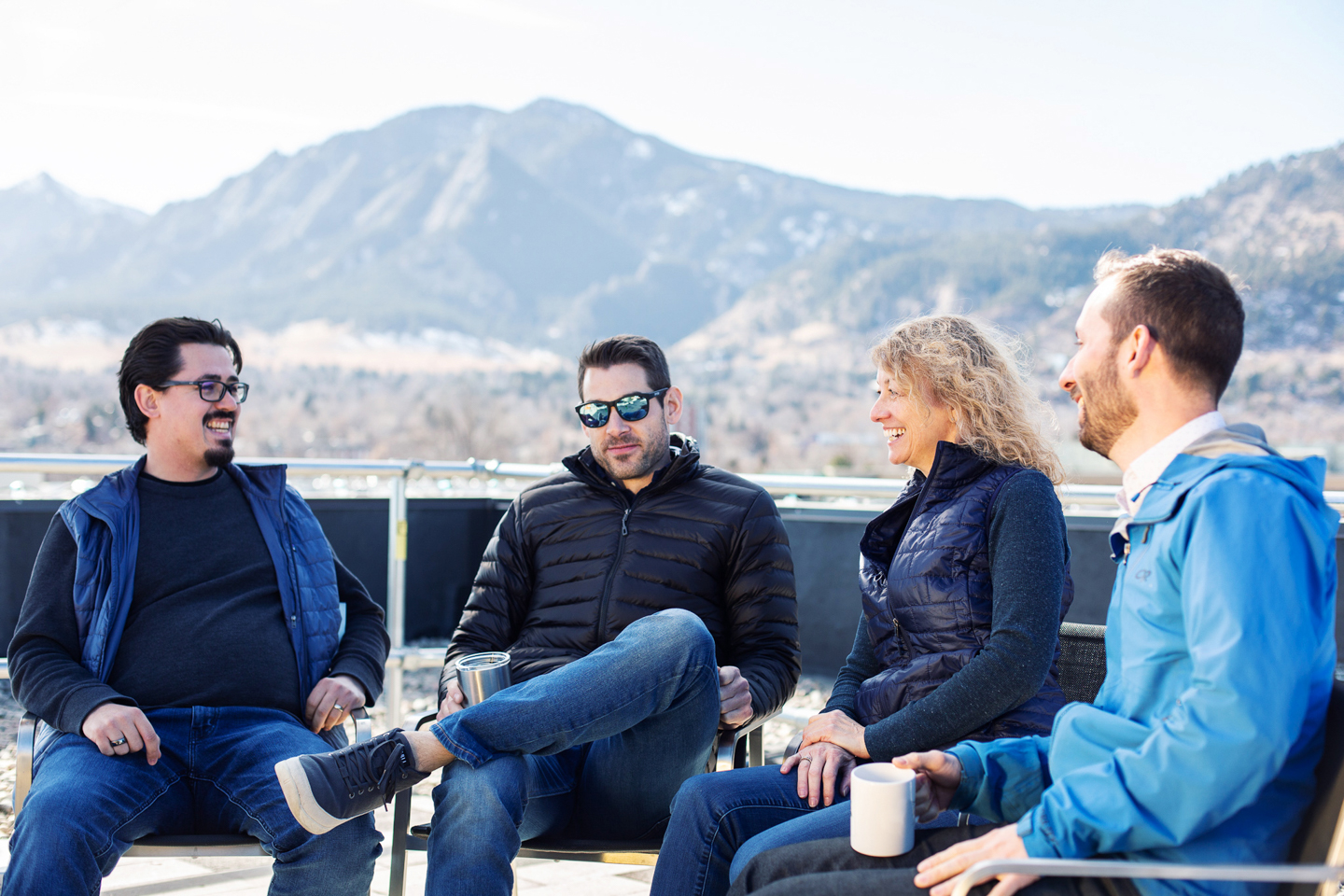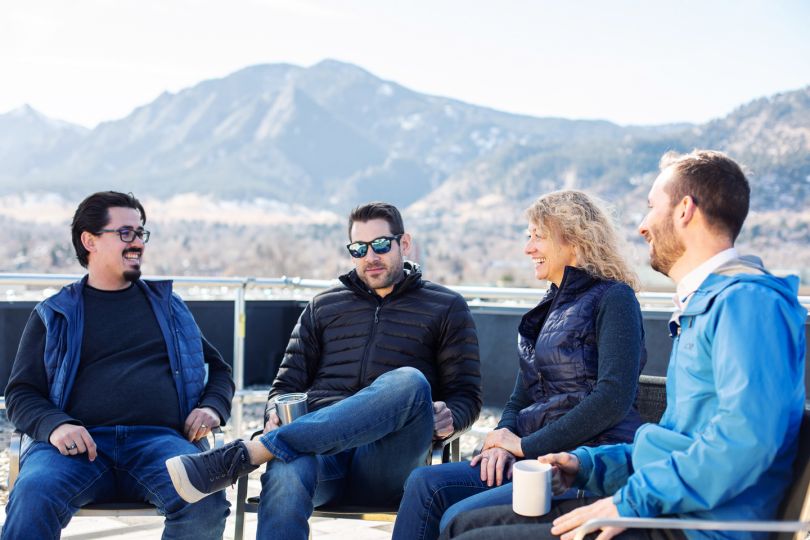 When it comes to cybersecurity, most products focus on detecting threats. But Automox takes a drastically different approach — and so far, it's paid off in spades. The Boulder-based startup's platform helps businesses automate the cumbersome process of patching, updating and configuring systems as threats evolve. As a result, businesses can eliminate vulnerabilities before cyberattackers have a chance to exploit them. The company raised a total of $11.3 million in funding in 2018, between a $2 million seed round and a $9.3 million Series A. To support its growth, the company plans to bring on 20 to 25 new employees over the next year, with a focus on engineering, sales and marketing.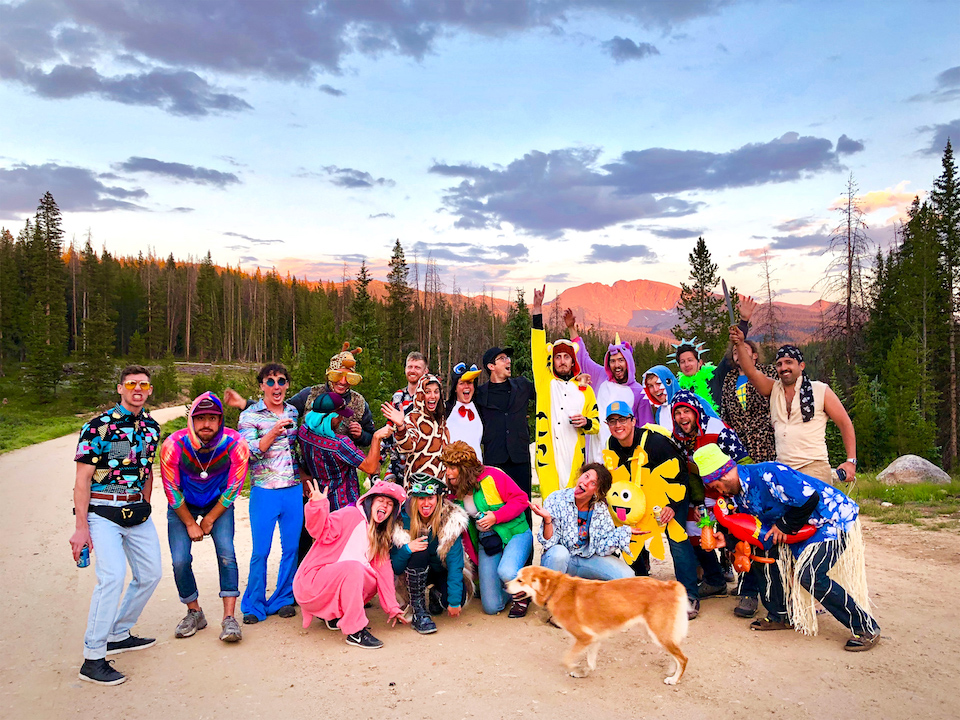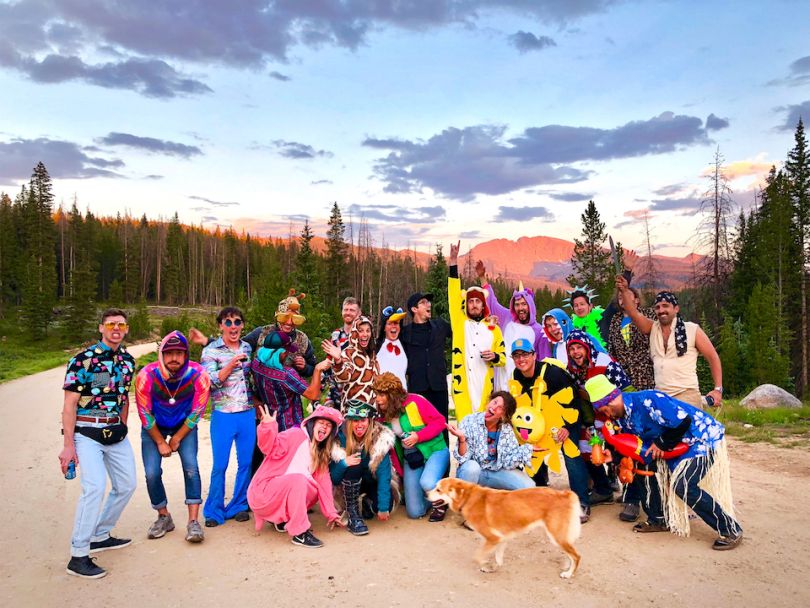 Renewable energy is the future, and Wunder Capital is helping lead the way with an online investment and solar project management portal that provides businesses, nonprofits and community solar projects with the financing they need — and giving investors the opportunity to put their money behind initiatives they believe in. In 2017, the startup grew its solar pipeline to $1.8 billion, financed more than 185 large-scale solar energy projects and deployed solar installations in more than 15 states. And based on a mid-year review published in July — which reported a 450 percent year-over-year increase in Wunder's pipeline of solar projects — 2018's numbers are likely to blow the previous year's out of the water.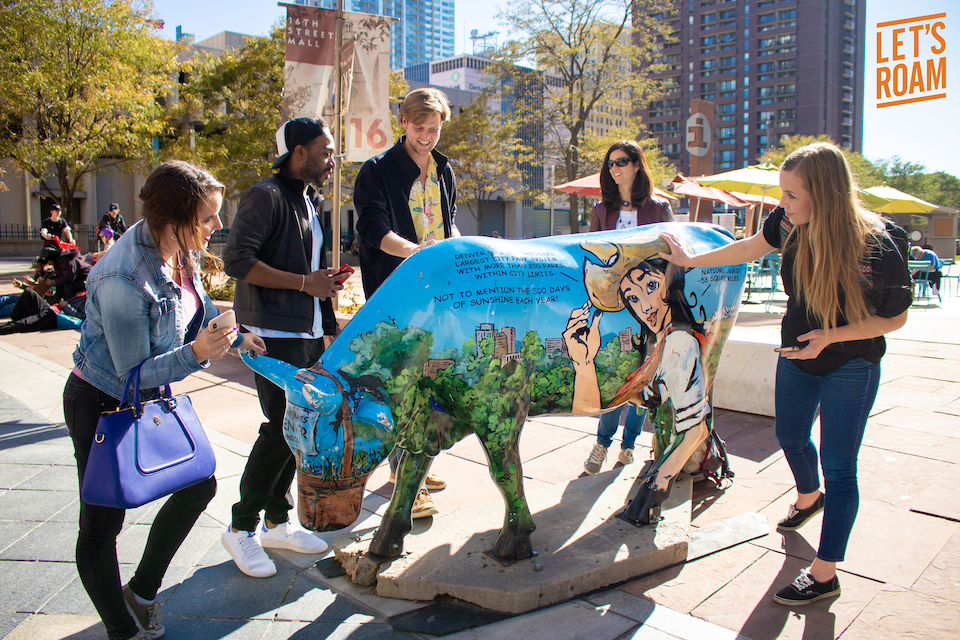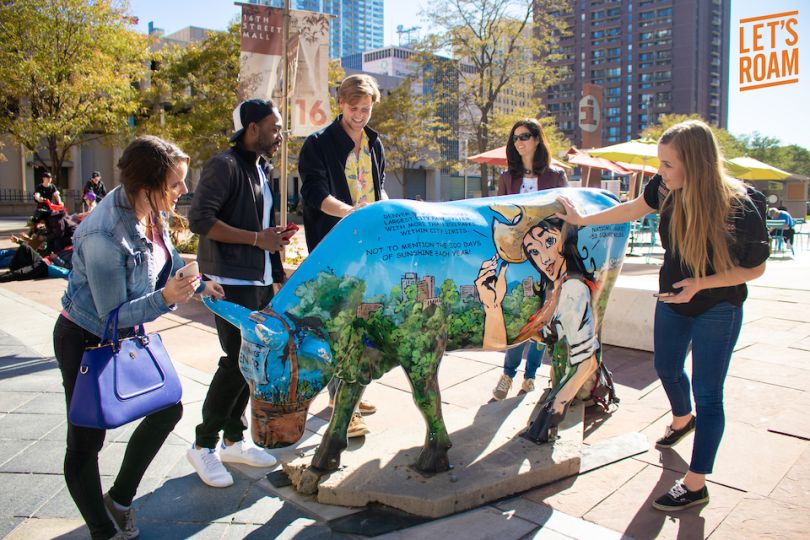 The scavenger hunt isn't a new concept, but it's certainly one ripe for tech disruption. Going beyond a mere checklist of things to do or see, Let's Roam uses its mobile app to help people create genuine connections — both to the places they visit and the people they meet along the way. Through Let's Roam's scavenger hunts, users are guided from landmark to landmark in cities all around the world right through their phones, allowing them to move at their own pace or pause and spend time in a given area, as well as meet up with other hunters near them. From Denver to Dublin, Boulder to Brisbane, there's a scavenger hunt for nearly everyone thanks to this fresh-out-of-stealth-mode company.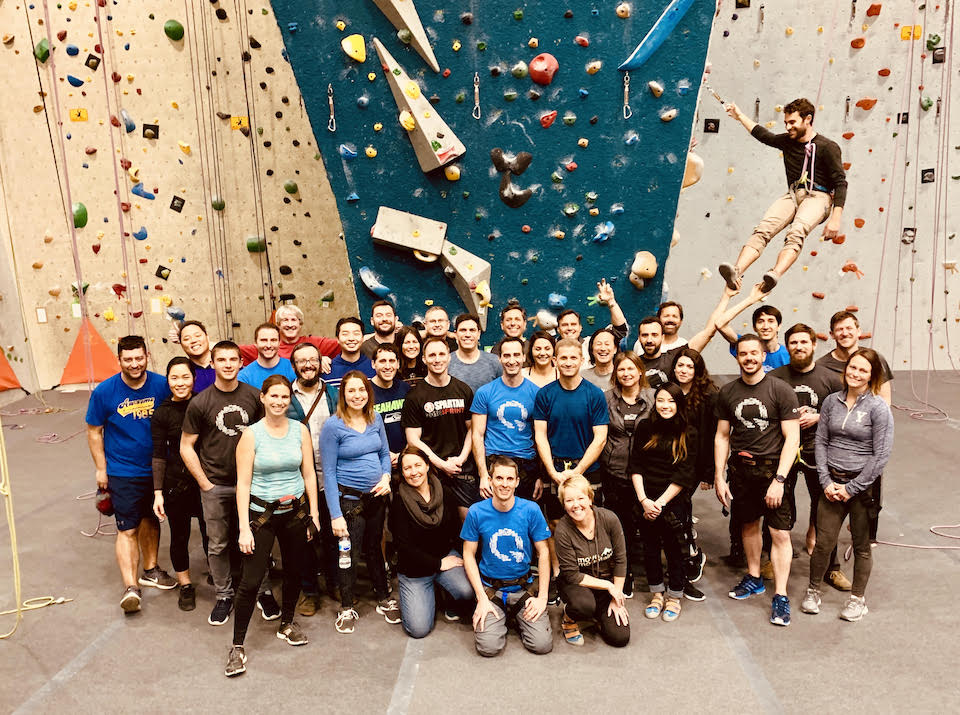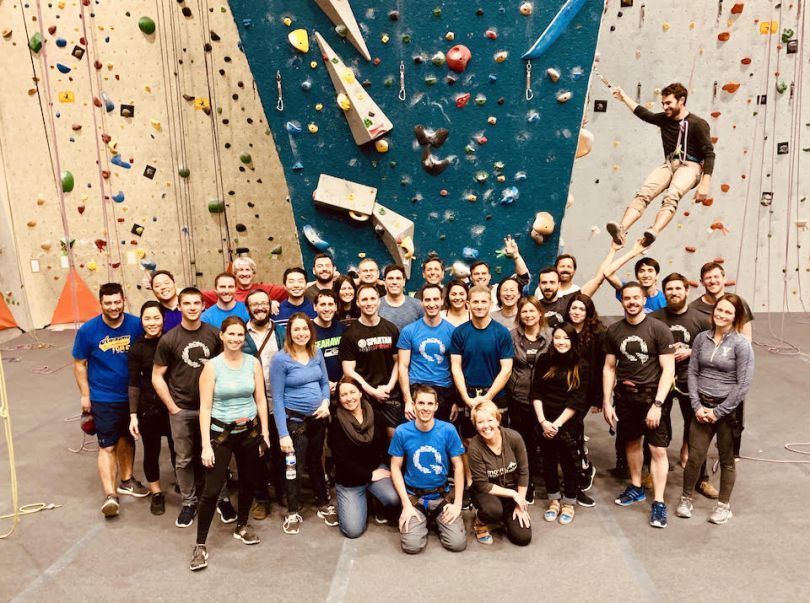 It doesn't take a data scientist to see that Quantum Metric had a successful 2018. In addition to quadrupling its customer base over the last 18 months, the Colorado-based data company raked in $25 million in new funding in September. Quantum Metric, which launched in 2015, leverages big data and machine learning to help businesses discover how customers are using their websites in real time. The company plans to use the recent round to hire 100 new employees over the next year, growing out its product development, sales and marketing teams.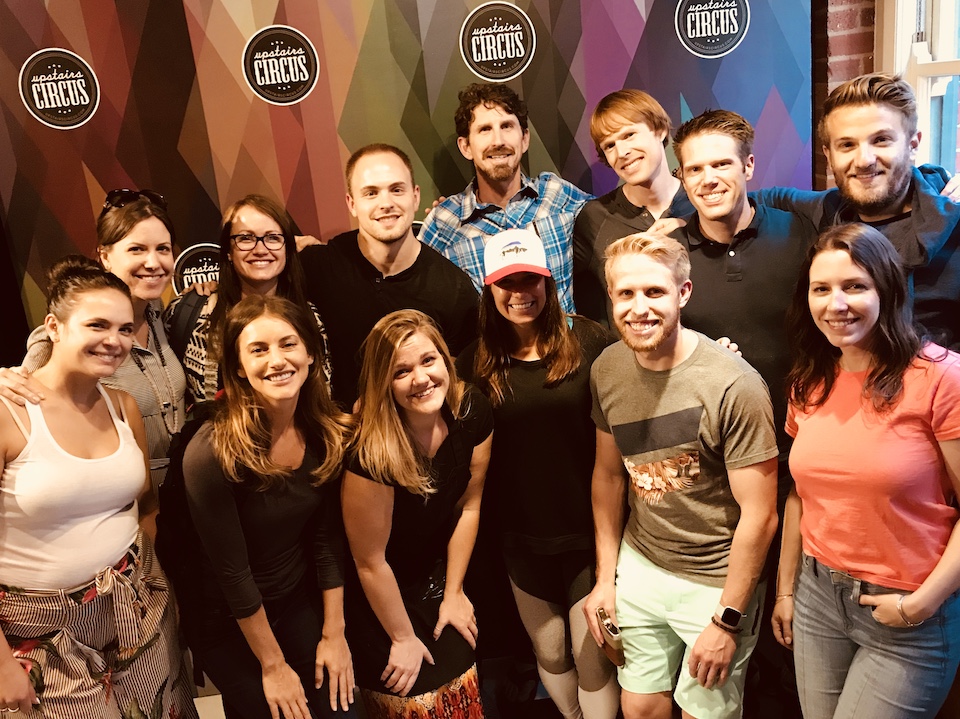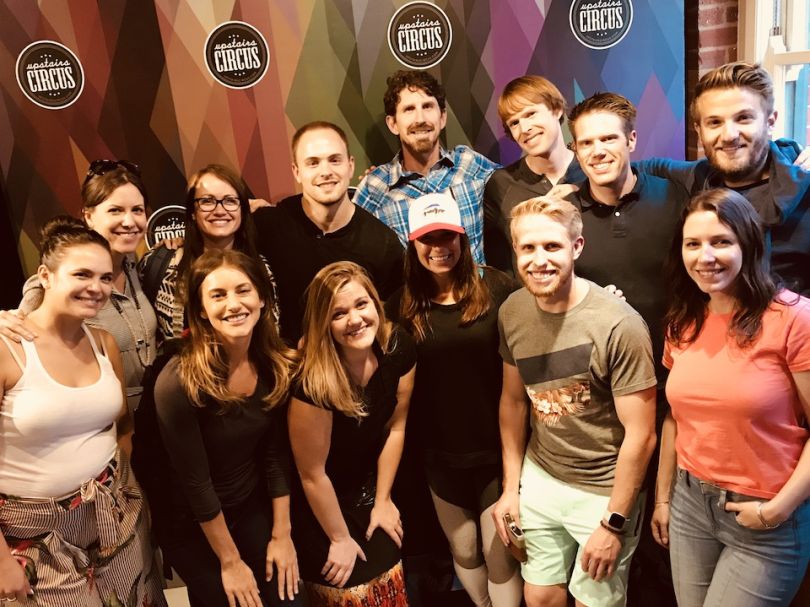 When it comes to productivity, a healthy and happy staff goes a long way. ThrivePass combines cutting-edge tech and consulting services to help businesses give their wellness programs and benefits a boost by tailoring those benefits to the wants and needs of their employees. The platform takes a holistic approach to employee wellness, empowering employees to tap into a range of TPA services, wellness programs and rewards while streamlining internal communications around those offerings. After a busy 2017 that saw the company move into a new office in Denver's RiNo district, ThrivePass continued that growth trajectory in 2018, expanding its national footprint and making two critical hires to its executive team.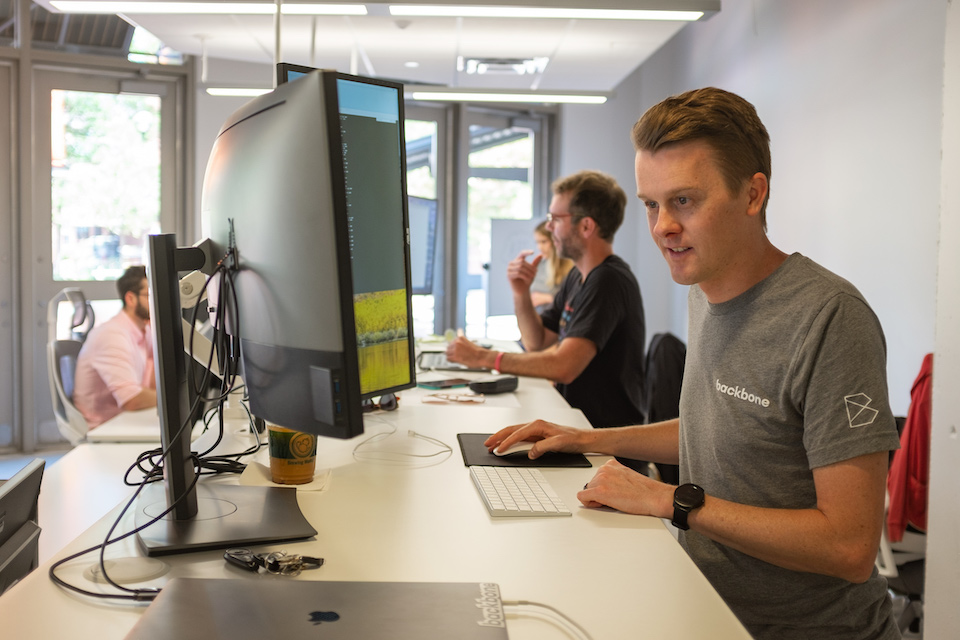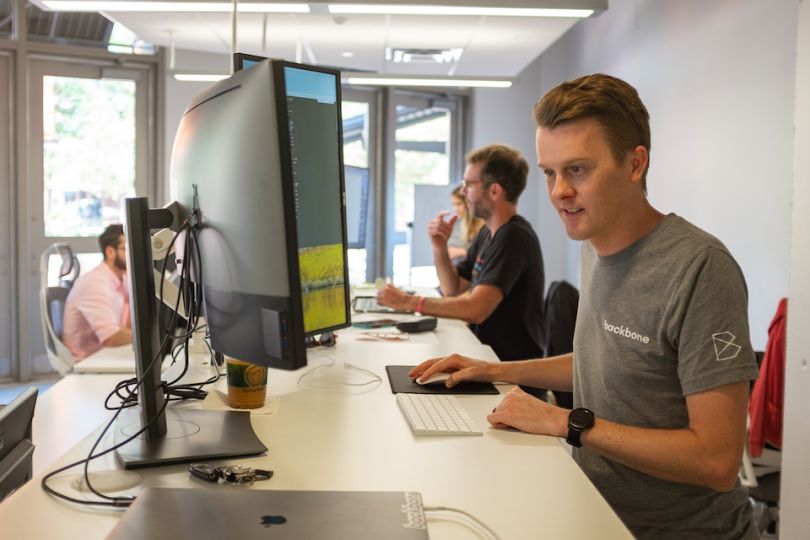 Founded in 2014, Backbone has made waves in the consumer goods industry with a platform that streamlines the design and production process for companies, helping them reduce lead times throughout the supply chain and get to market faster. Its tech-driven approach to problems that have long plagued the industry has helped Backbone win clients like Allbirds, Stitch Fix and Warby Parker. In August, the startup raised its first round of VC funding — an $8 million Series A — which will support the development of the platform and help it grow to a team of 60 people by year's end.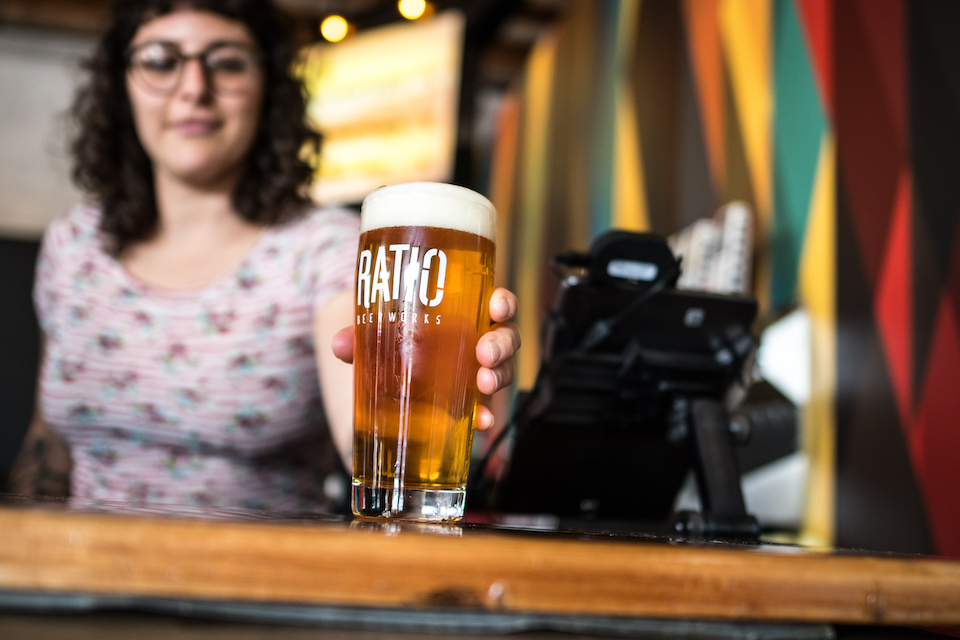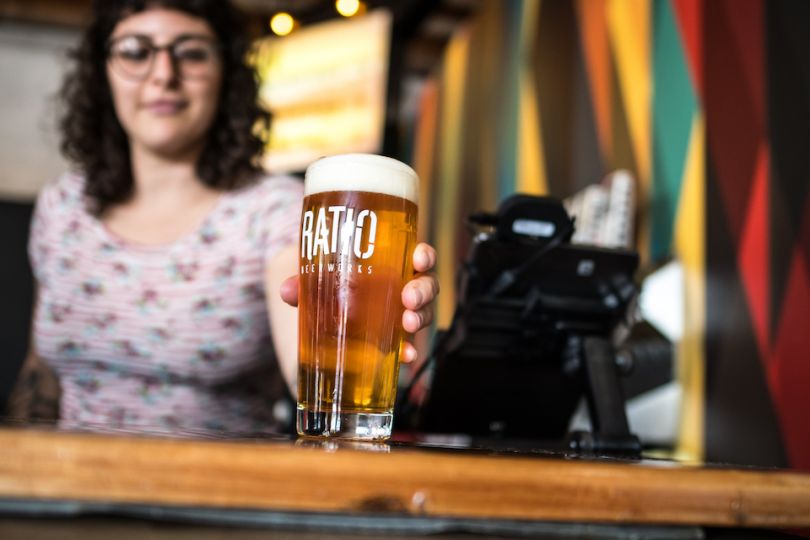 When it comes to the service industry, there are few places quite like a brewery taproom. It's an environment we've come to love, but one that proves tricky to manage for the staff behind the scenes. Arryved's point-of-sale platform is designed to meet the unique needs of the fluid, interactive brewery environment by leveraging mobile devices, tablets and proprietary software to allow patrons — and their tabs — to move throughout the space without causing chaos and confusion for the bar staff. The startup's platform is in breweries nationwide, and it has ambitious growth plans for the year ahead — including the development of an app that would allow visitors to order and pay for beers from their phones.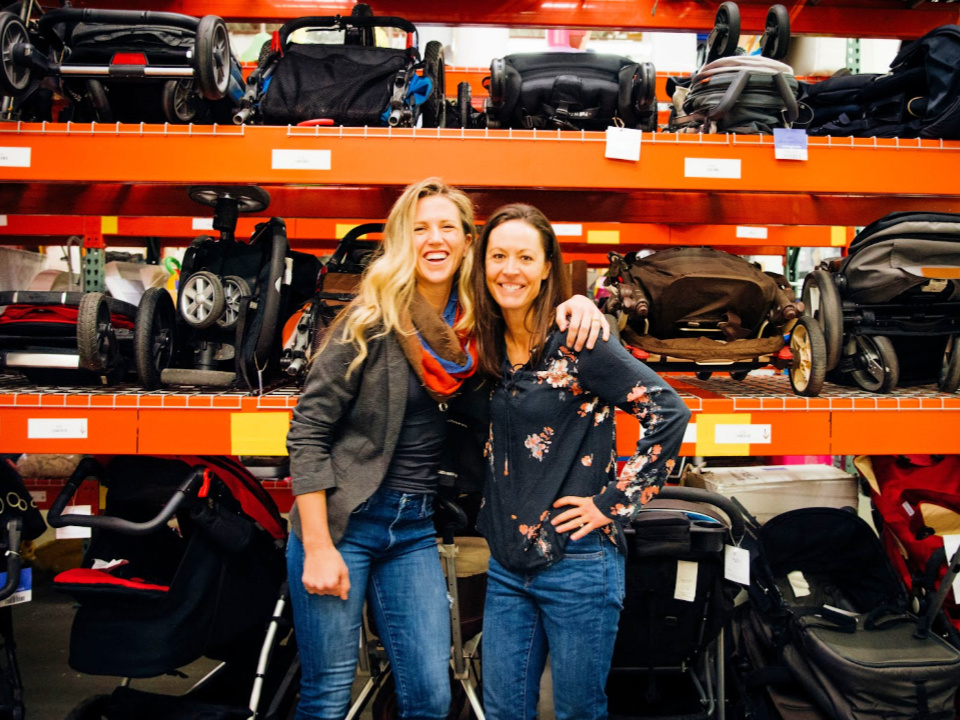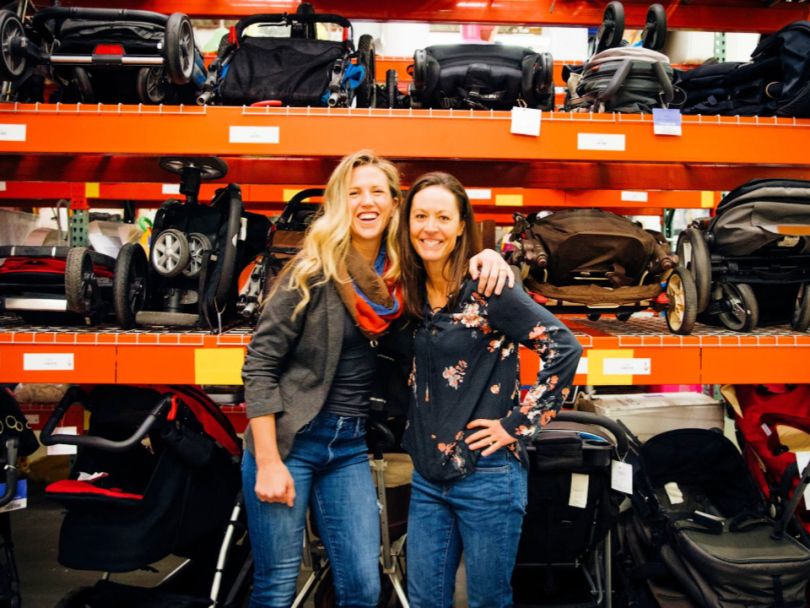 The market for second-hand kids' gear and clothing isn't new — but Denver-based Good Buy Gear's tech-driven approach sure is. Challenging the archaic and time-consuming process of buying and selling used stuff, the startup created a managed marketplace that takes all — and we mean all — of the legwork out of the process. A seller simply schedules a pickup by a Good Buy Gear van, and someone comes to their home, takes pictures of their stuff, writes product descriptions, recommends a price and begins promoting. The startup graduated from Boomtown's Spring 2017 Accelerator program, having grown its revenue sevenfold and quintupled its team since then.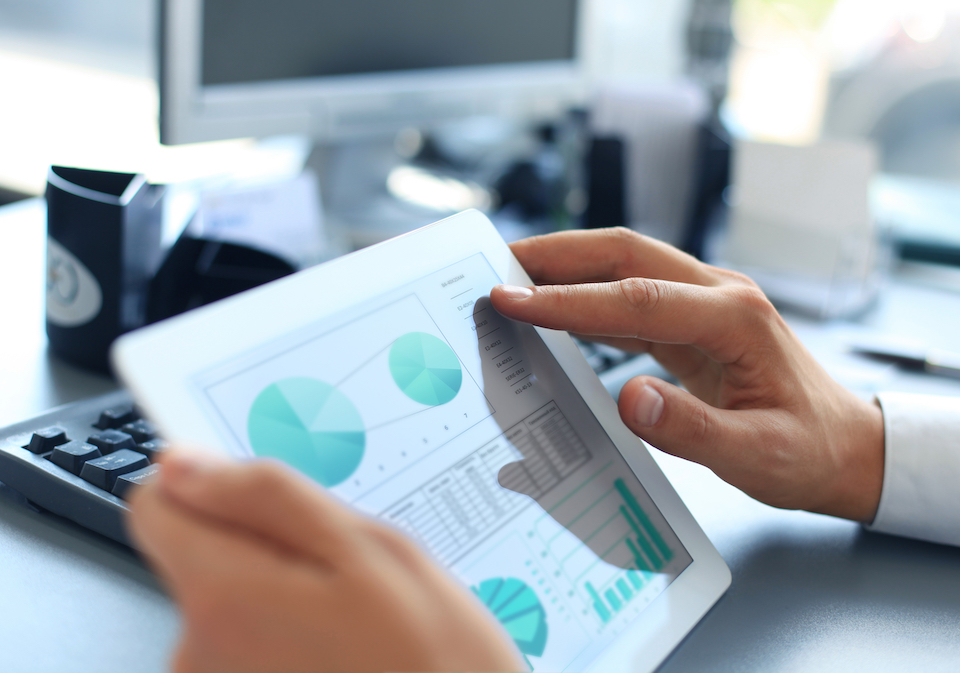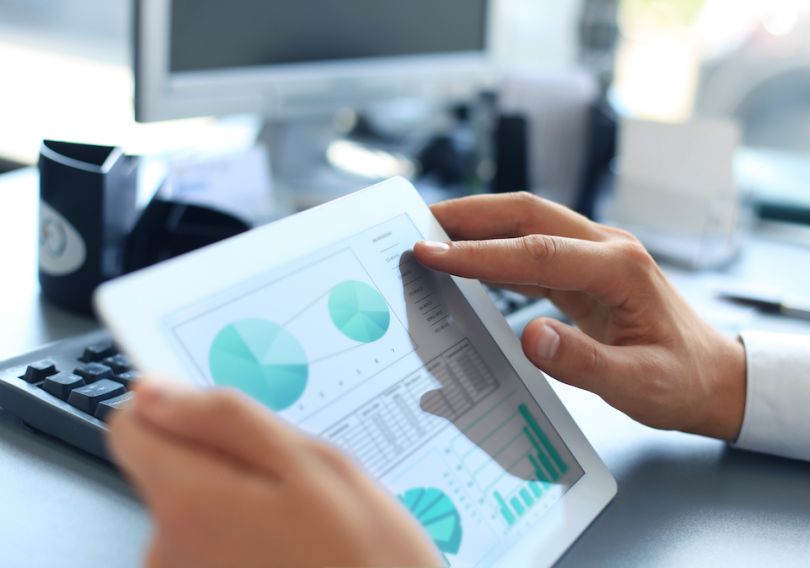 With companies sifting through millions — and sometimes, billions — of data sets every day, it can be hard to make sense of it all. But Boulder-based Unsupervised wants to make the data digestion process a whole lot easier. Through artificial intelligence, Unsupervised works with businesses' data — no matter how messy — to discover patterns and insights that actually make sense. All machine; no human training, intervention or guidance necessary.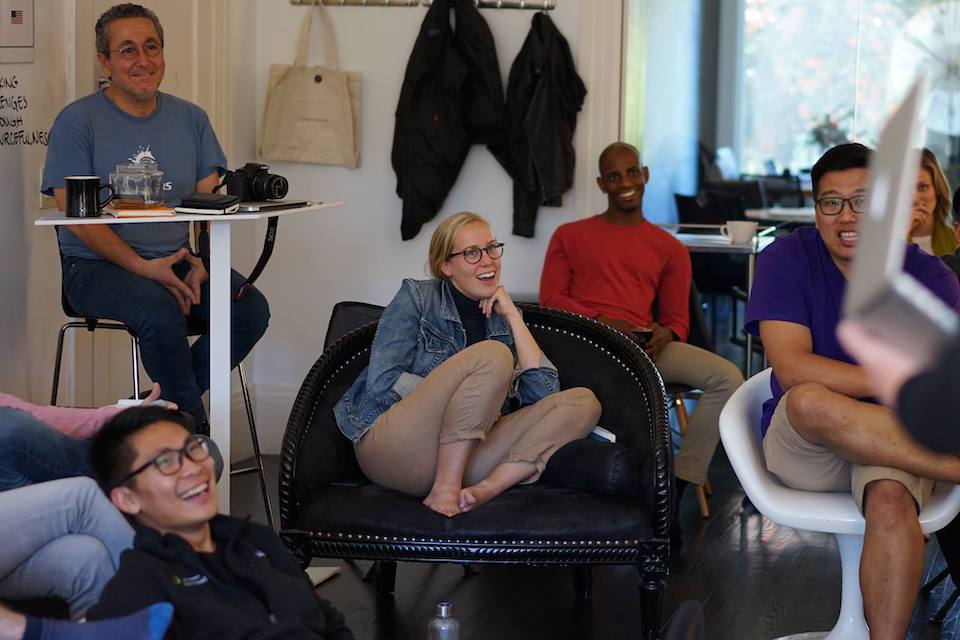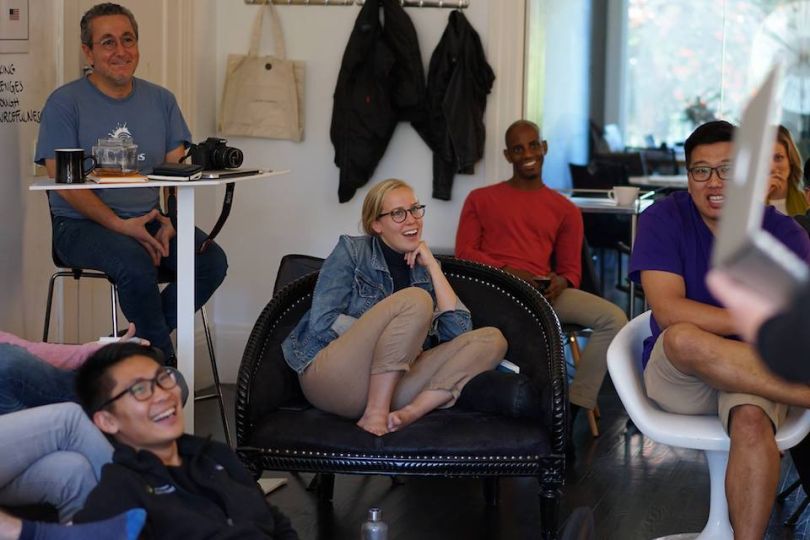 Planning a wedding can be a ton of work, prompting many people to enlist the help of professional wedding planners. However, professional help can add thousands of dollars in costs to an already expensive experience. Wedfuly hopes to save its users money while still connecting them to the professional help they need by bringing the entire process online. Users set their budgets, answer questions about their styles and wedding ideas, and then get matched with planners who can bring that vision to life. The startup launched its beta version late last year and continues to build out the functionality of its platform.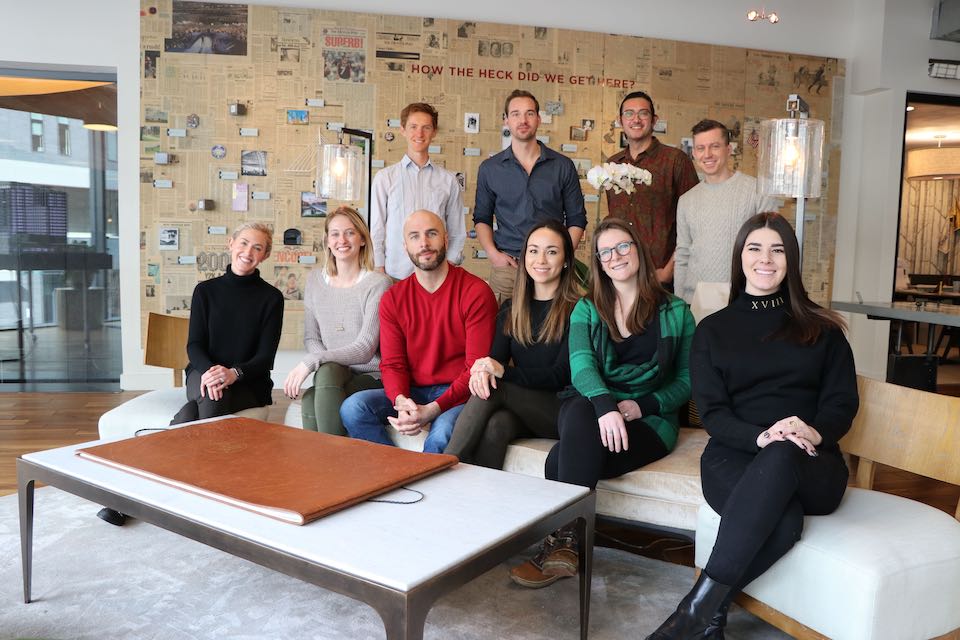 Email is one of the most powerful tools businesses can use to connect to and engage with their audiences. Just ask Nicholas Pardon, who, at the age of 14, built a community of teens that grew to over one million email subscribers. Since then, he's turned to email as a way to turn great ideas into beloved brands. Enter Inboxlab, which he founded in 2017 to build companies that revolve around email and target communities based on shared passions, delivering educational and entertaining experiences right to people's inboxes. By our count, the company has already launched four brands.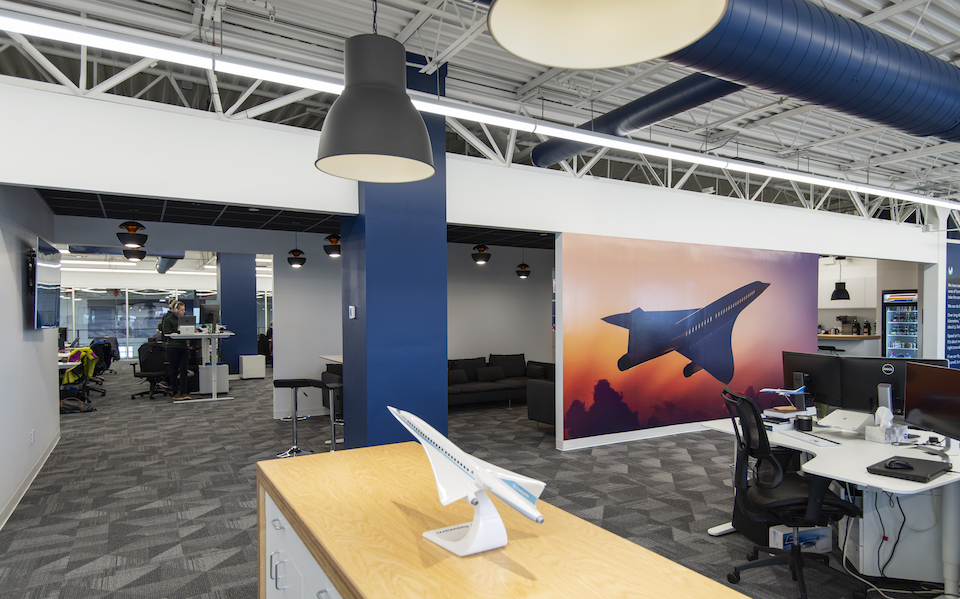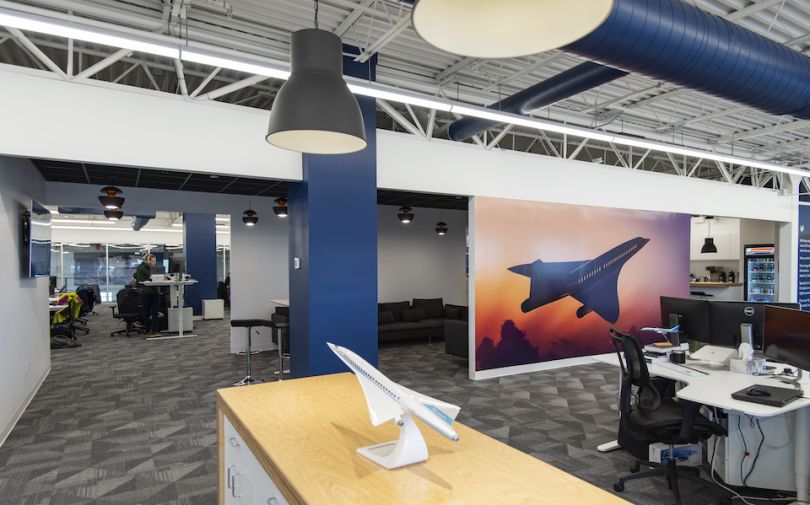 The world is about to feel a whole lot smaller, thanks to Denver-based Boom Supersonic. Founded in 2014, the company has been working to develop an affordable commercial airliner capable of traveling at more than twice the speed of sound. For the price (and carbon footprint) of the average business-class fare, travelers can reach their destinations in half the time — and twice the style. The company kicked off the year with a $100 million Series B, which will fuel the development of its Mach 2.2 airliner and support its efforts to build out a prototype set to make its maiden voyage later this year.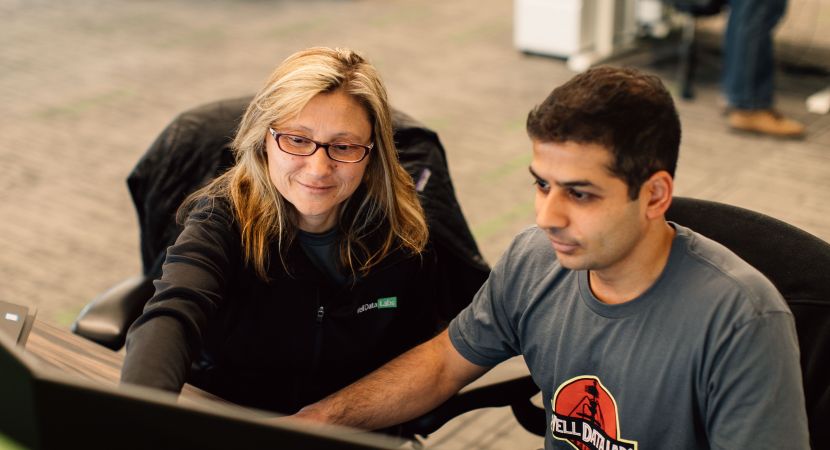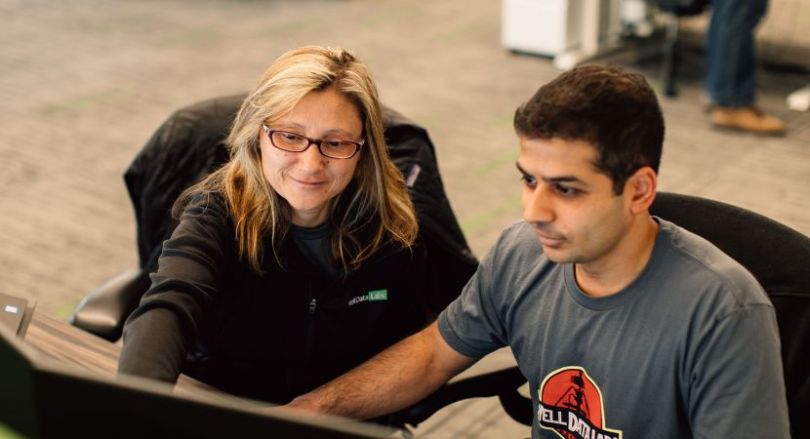 Well Data Labs may not know where to dig for oil, but they can absolutely deliver the data that helps upstream oil and gas drillers strike success. The company's platform provides those engineers with the tools they need to input, analyze and report their fracking data. The company enjoyed fertile growth in 2018 after doubling the size of its staff within the year — and plan to double it again in 2019.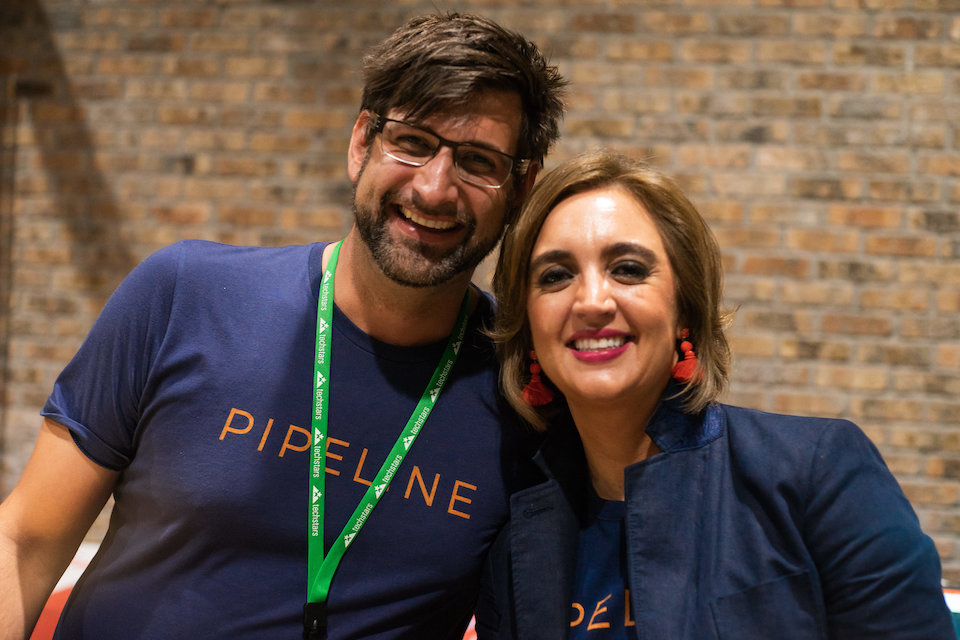 Gender inequality in the workplace is a global issue. But according to Pipeline founder and CEO Katica Roy, it isn't just a social problem. It's an economic one — and a big one at that. And that's exactly the issue Roy and the team at Pipeline are focused on: "fixing the leaky pipeline." Founded in April 2017, this Denver-based startup has created a cloud-based platform that integrates with a company's human capital management and customer relationship management platforms to help them better understand the economic impacts of their internal human capital decisions. Using artificial intelligence, proprietary algorithms and data analytics, Pipeline provides recommendations based on a person's "pipeline score" and "economic gain score."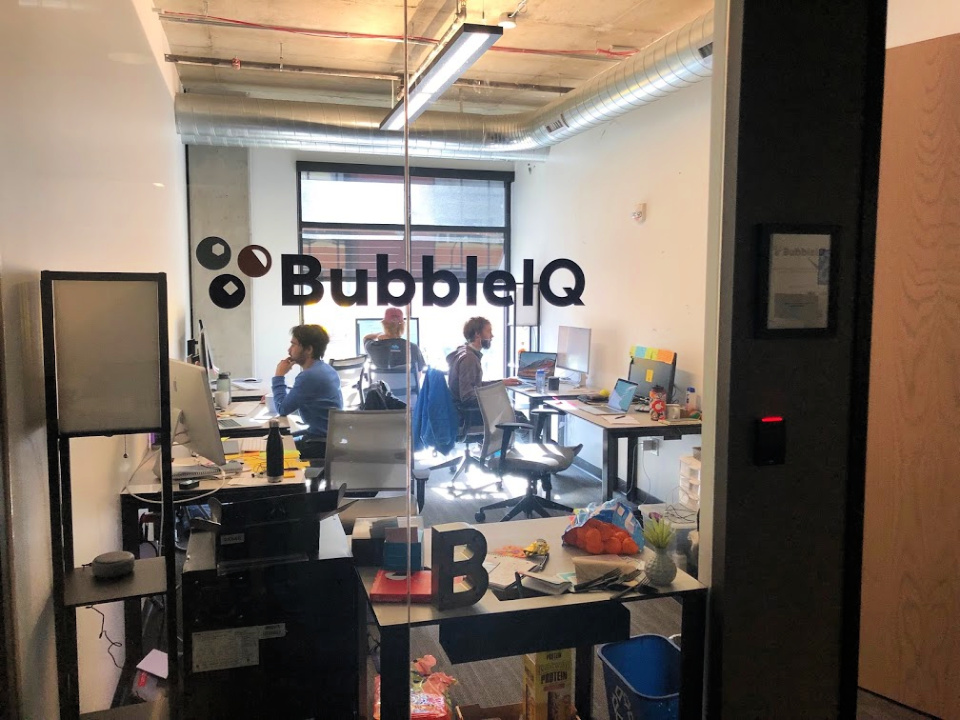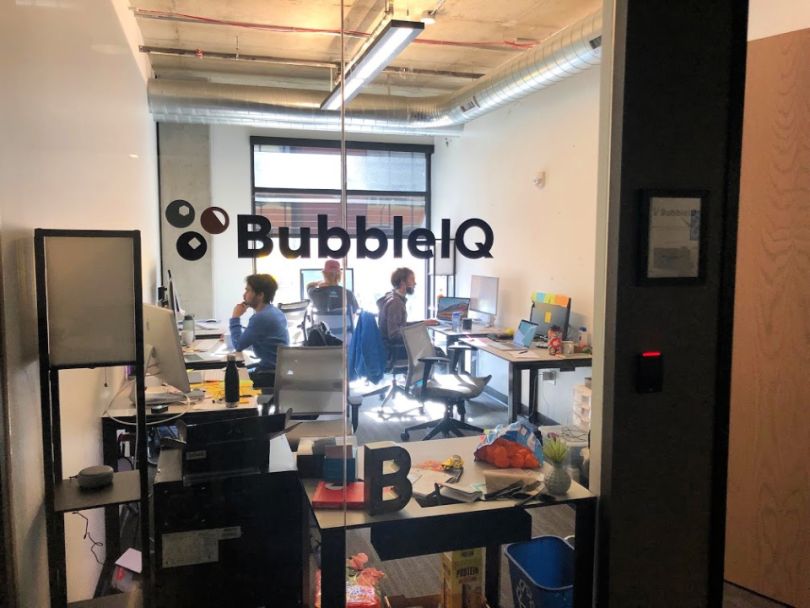 Slack. Most of us couldn't go a weekday without it. A member of the Techstars Boulder 2018 class, BubbleIQ understands how integral the messaging app is to people's day-to-day lives. Thanks to seamless integrations with Zendesk and Salesforce, the company is making it easier to submit customer support tickets or create tasks all through Slack. Companies like Adobe and SeatGeek have already adopted the integration, making customer support outside Slack a thing of the past.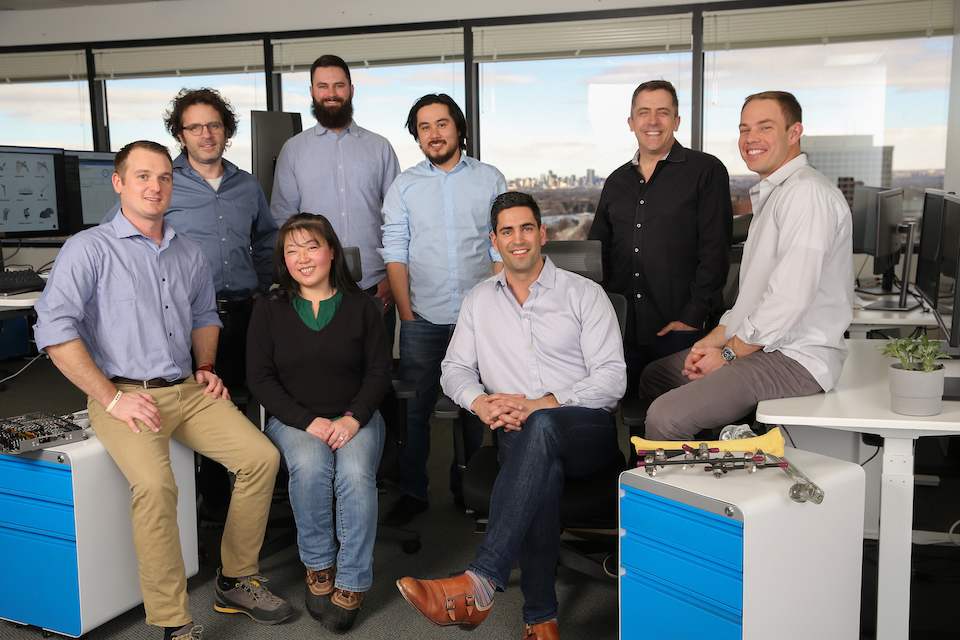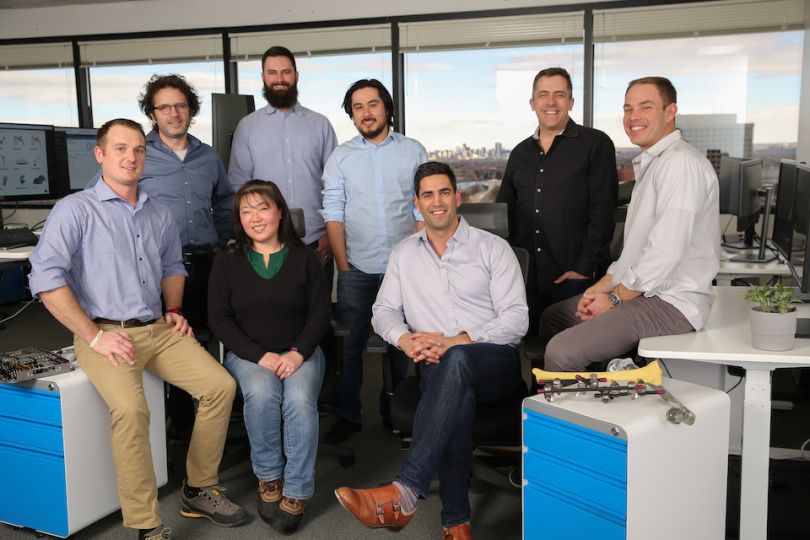 As healthcare costs veer toward sky-high levels, OptioSurgical sees technology as the solution. The healthtech startup, which launched in 2017, aims to arm hospitals and clinicians with data and analytical insights into the vendors they use, the patients they serve and the ways they can reduce costs while delivering high-quality care. They also provide digital tracking within surgical implants, designed to empower doctors to make more informed decisions. We're keeping an eye on OptioSurgical as the team continues to grow — in 2019 and beyond.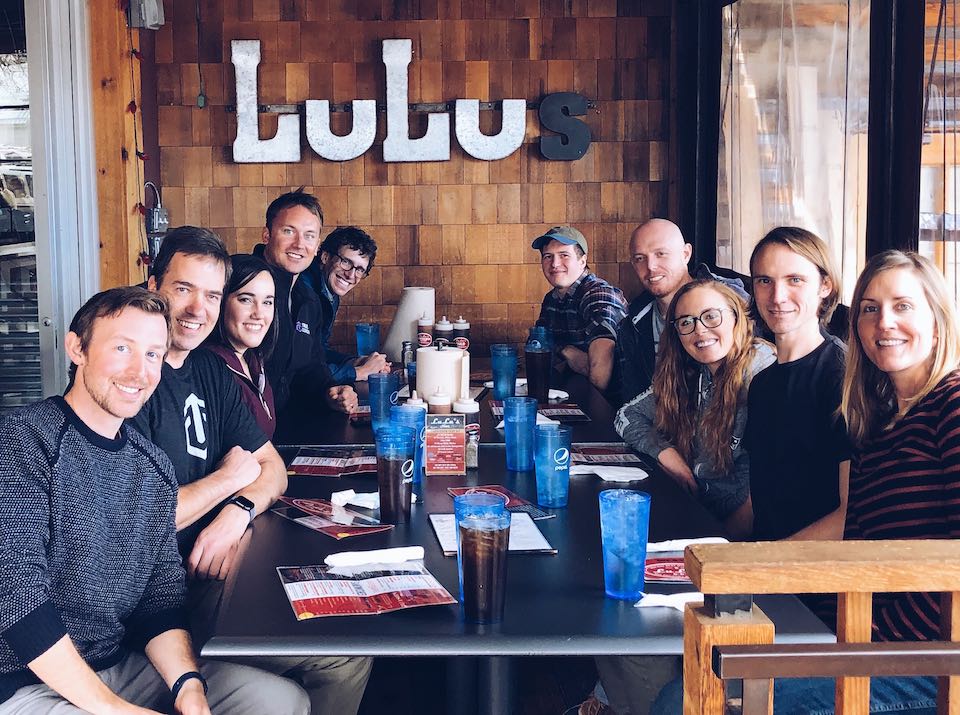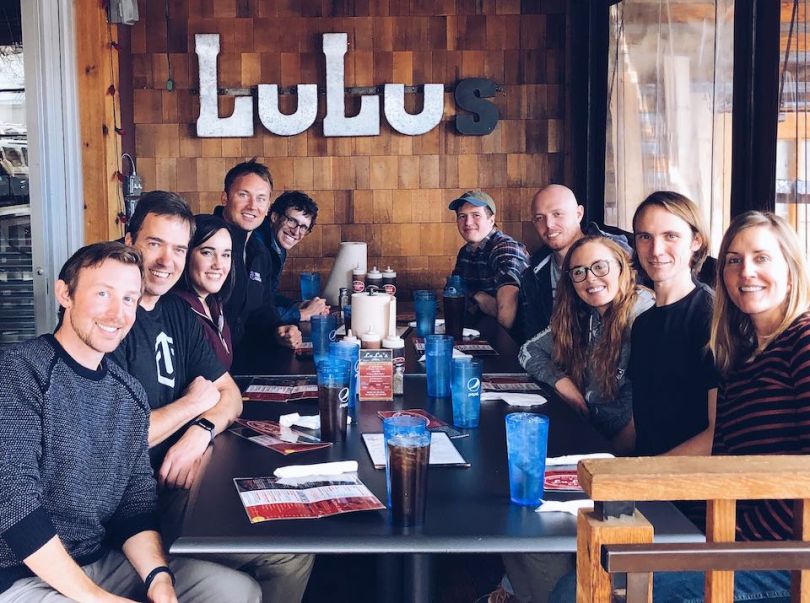 TrueCoach unveiled a new look in 2018. After three years as Fitbot, the fitness tech company not only shed its startup name for one that better reflected its mission but also flexed its tech muscle in announcing a new iOS app. The Boulder-based company provides tools to help fitness trainers cut through excess business work so that they can focus more on their clients. In addition to push notifications, the app also includes a new feature in the coach-to-client payment service. Never one to stagnate, the company heads into 2019 with plans to release an Android version and an application just for coaches.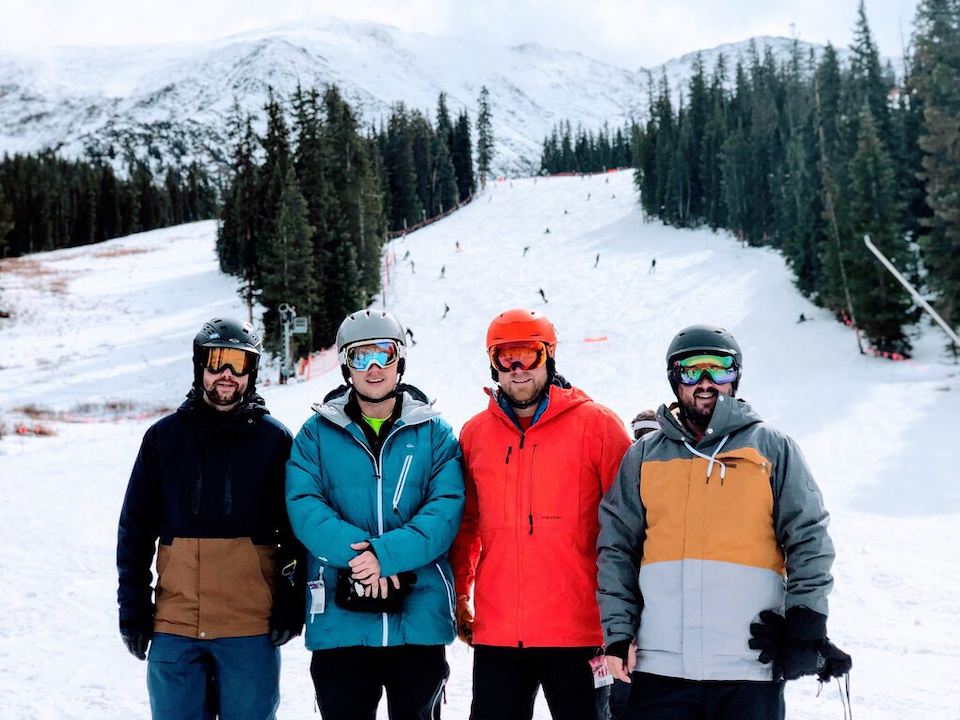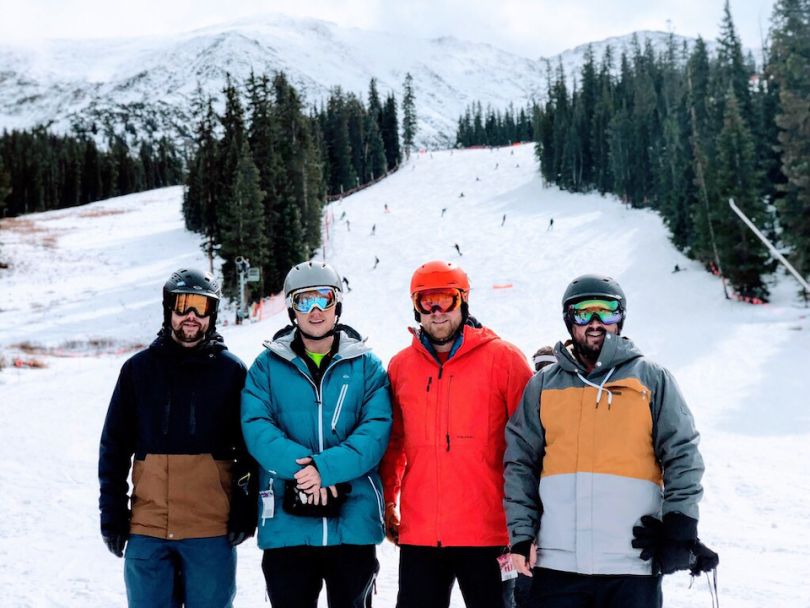 At the end of 2017, field operations startup Assignar moved its headquarters to Denver from Sydney, Australia. While its engineering and go-to-market teams still sit down under, the company has wasted no time putting down roots here in Colorado. In October, the startup landed a $6.8 million Series A, using the funds to expand its teams in both Colorado and Australia and fuel the development of its software, which gives contractors and construction professionals greater visibility into and control over their field operations.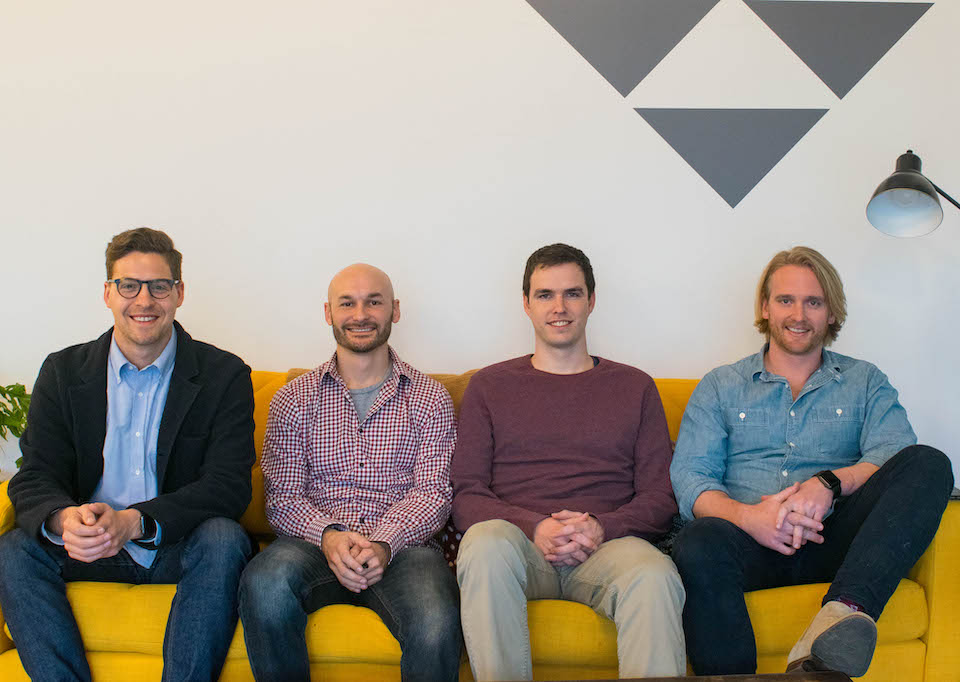 Some of the questions a growing company may hope to answer — "Is my team on the same page?" "Do our goals align?" "How do we get to our end goal?" — often fall by the wayside, if only for the fact that it's so hard to keep track of everything as things scale. Launched out of beta in fall 2018, Yaguara understands those questions and, through its platform and integrations, allow teams to list objectives, identify team members and provide results to keep everyone's focus on the goal at hand.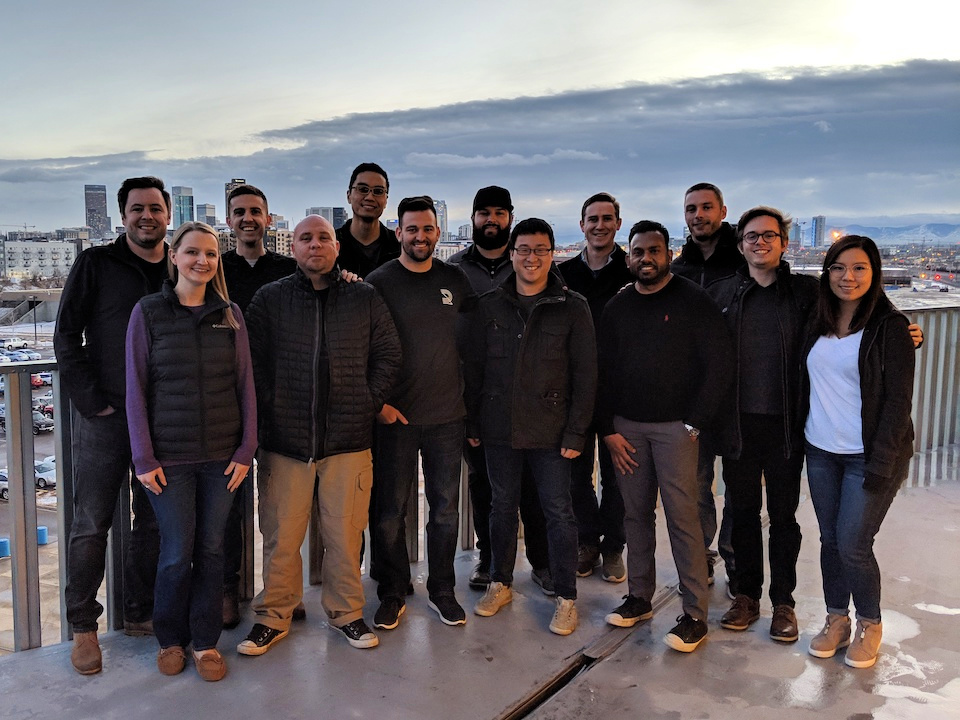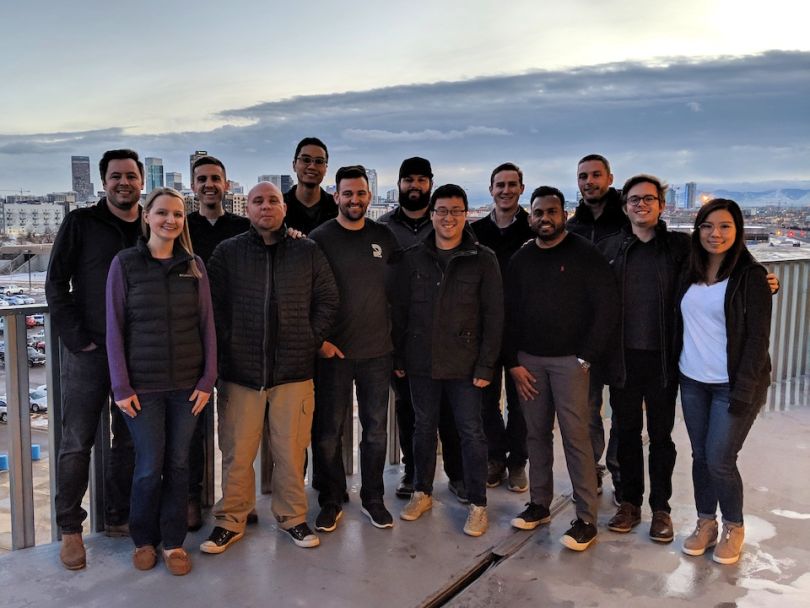 Radar Relay rocketed onto the Colorado startup scene in 2017, raising $10 million in a Series A funding round and becoming the first blockchain company in Colorado to earn a grant from the state's Office of Economic Development and International Trade. Radar Relay allows peers to trade Ethereum from wallet to wallet, cutting out the centralized marketplaces that run the risk of being hacked or breached. As they set their sights on 2019, the company plans to use the funding to double the size of its staff.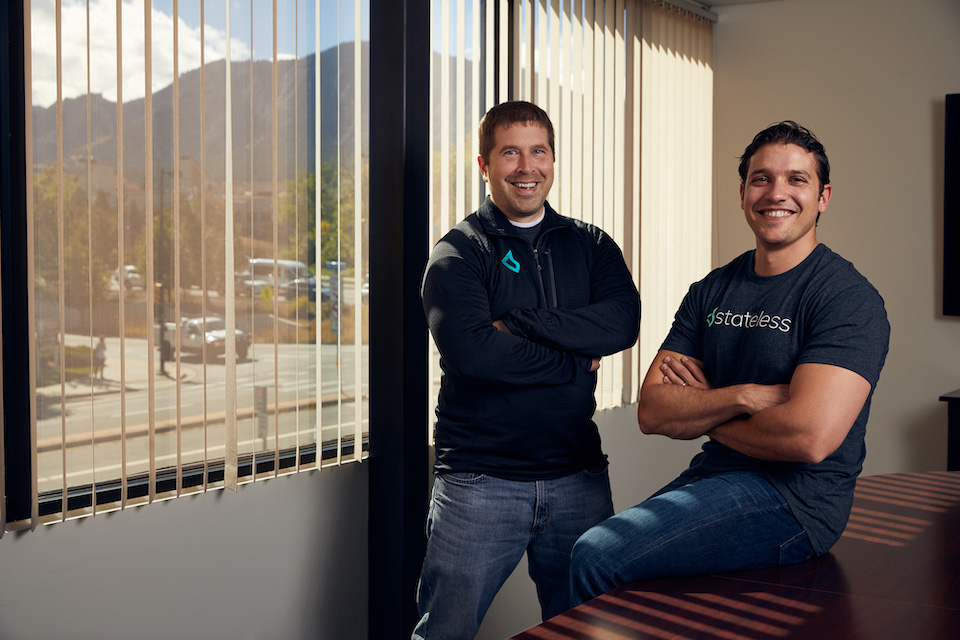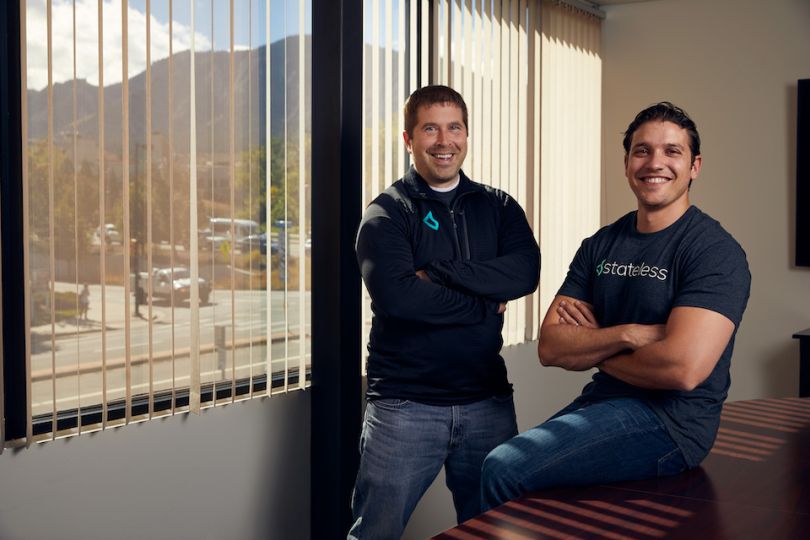 Before launching Boulder-based Stateless, founders Eric Keller and Murad Kablan had spent years researching and working on their idea for a revolutionary software-based architecture for network functions at the University of Colorado, Boulder. After proving the feasibility of the product, the duo launched Stateless in 2016 and quickly got to work recruiting a team to help them build the platform. Since then, the team has gone through the Techstars Boulder Accelerator, participated in the University of Colorado's New Venture Challenge, received multiple grants from the National Science Foundation and, just last week, closed an $11.33 million Series A — all of which have helped the company fine-tune its cloud-based software and grow.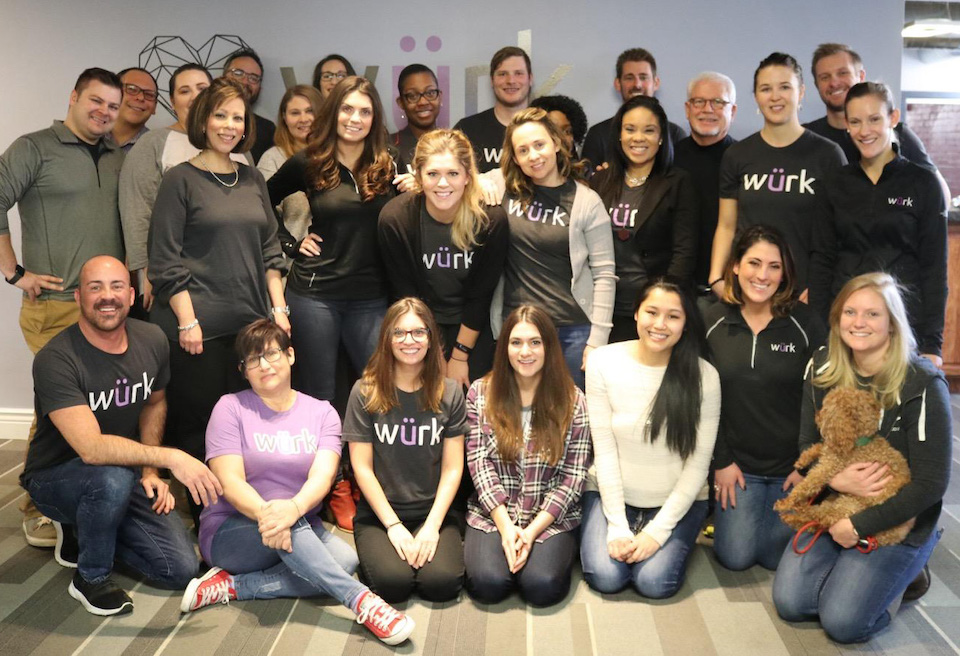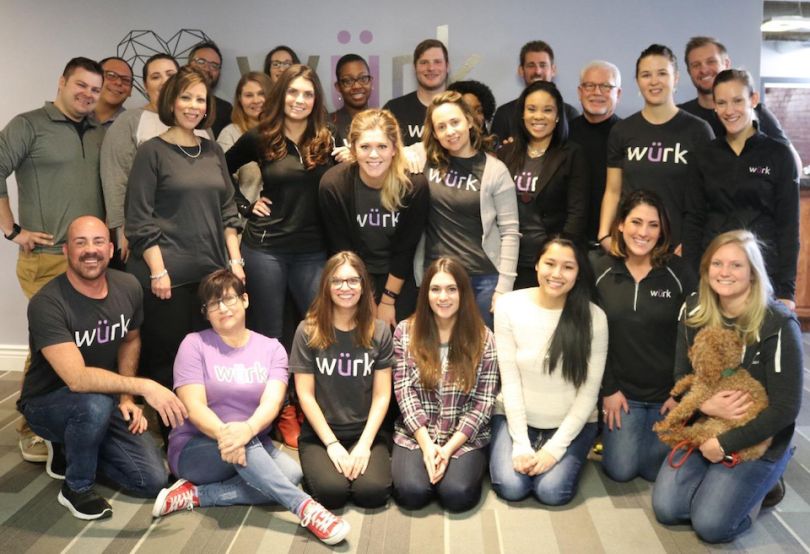 For businesses in the cannabis industry, seemingly simple, everyday practices — like recruiting, scheduling and paying employees — can become a regulatory quagmire. Wurk broke onto the Denver tech scene in 2015 with a cloud-based human resources platform to change all that. Offering tools that simplify those processes and keep cannabis businesses compliant and protected, Wurk has quickly become a household name in the industry. Just a year and a half ago, 50 percent of the startup's business focused solely on Colorado; today, Wurk operates in all 33 states that have some sort of legal marijuana program. In April, the company raised an additional $3.2 million in bridge funding, which enabled it to make three key executive hires, expand into a larger workspace and launch a completely redesigned website.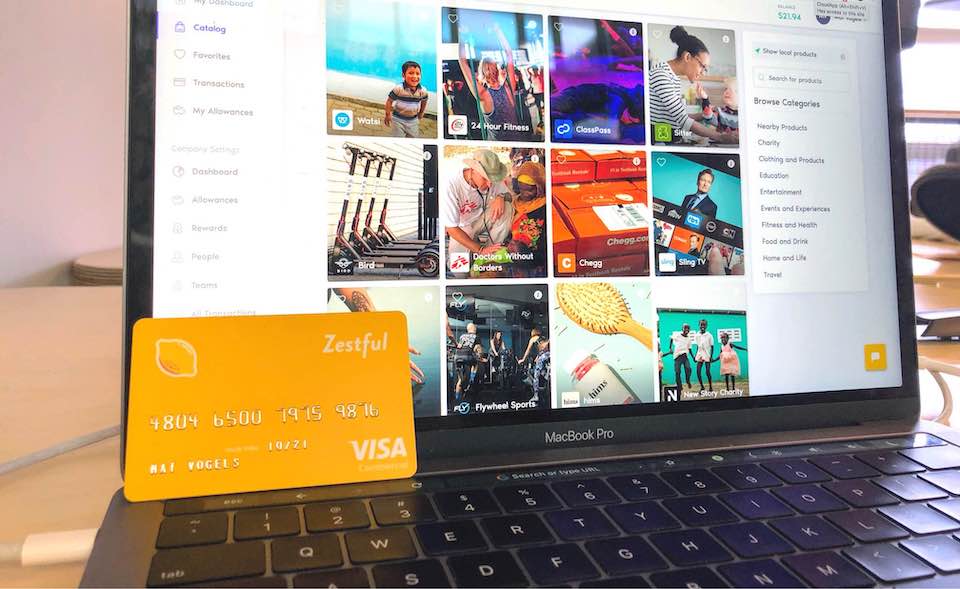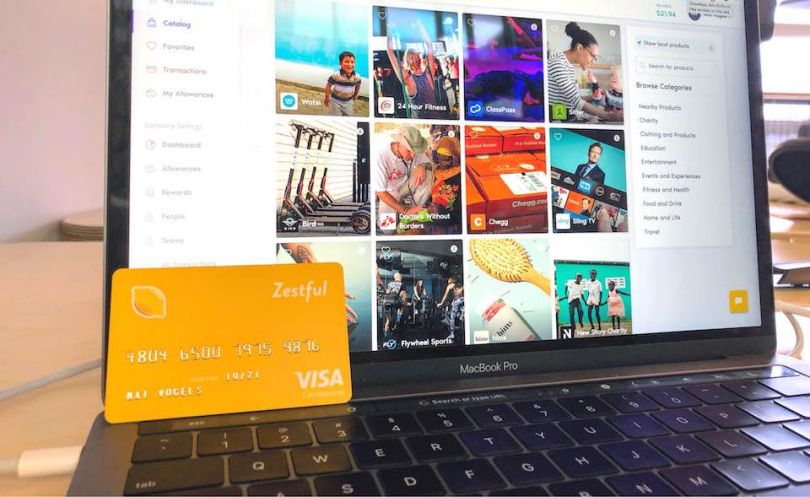 Their logo might be a lemon, but Zestful is anything but. The perks and rewards startup works with companies to offer a monthly allowance for employees' favorite products and services — Spotify, Netflix, gym memberships, continuing education and more — without having to go through messy reimbursement, booking, scheduling or feedback processes. The startup raised a seed round from Y Combinator in 2017 and just recently closed the books on a $1.1 million funding round led by Matchstick Ventures.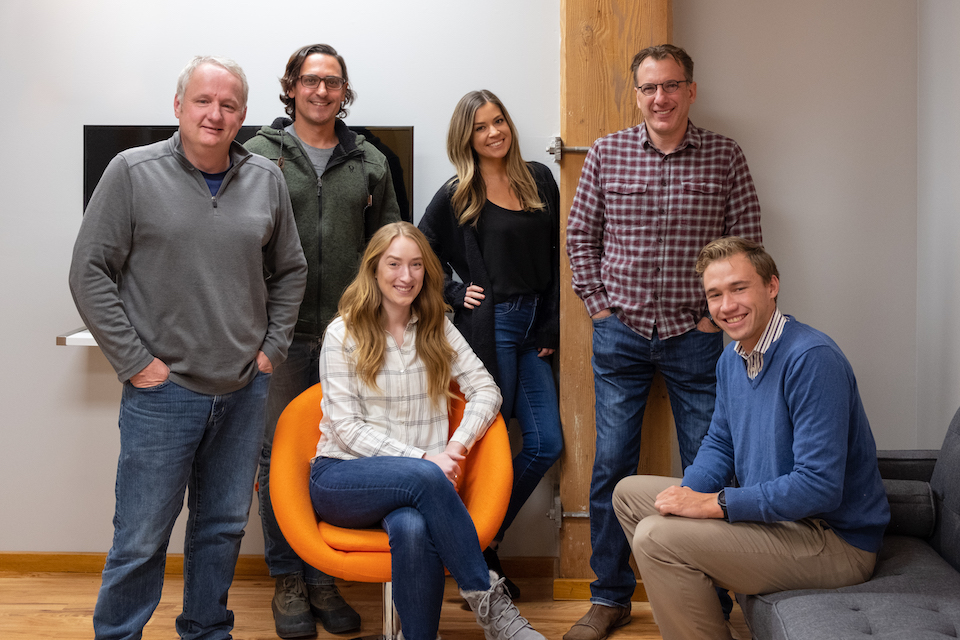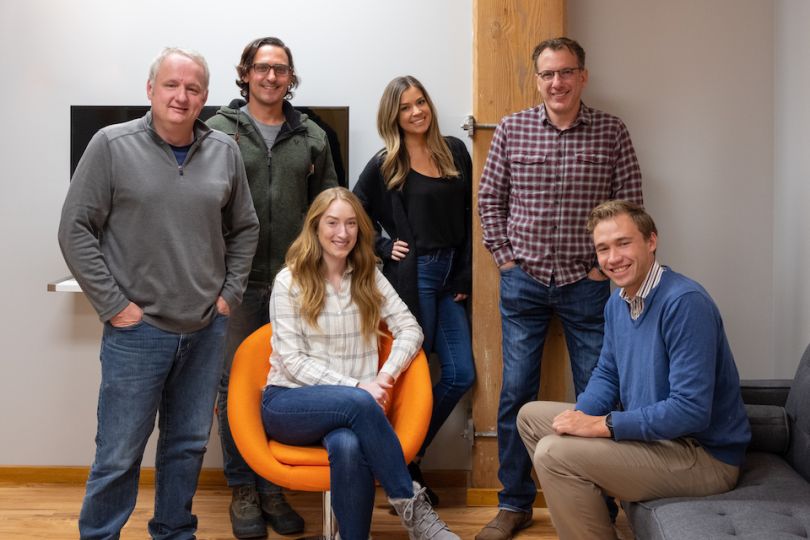 Nothing kills the vibe of a digital marketing campaign like a bland, lifeless stock photo. With Shotzr, marketers can invigorate their digital campaigns by accessing a personalized and dynamically updated set of photos to better target specific audiences. With clients such as W Hotels and Natural Grocers — plus a cool $1.3 million in funding — the future looks bright for this Denver-based startup.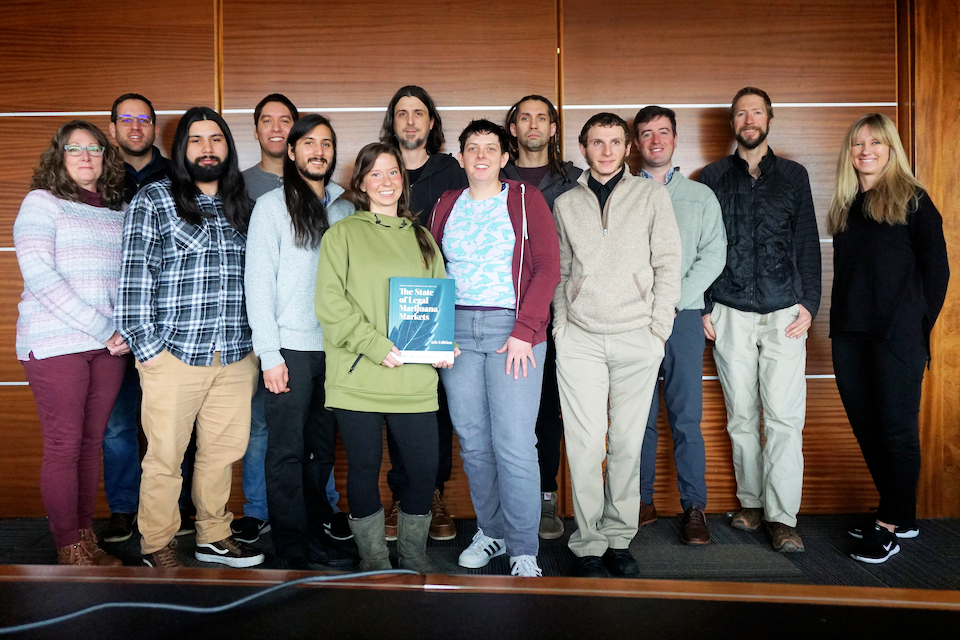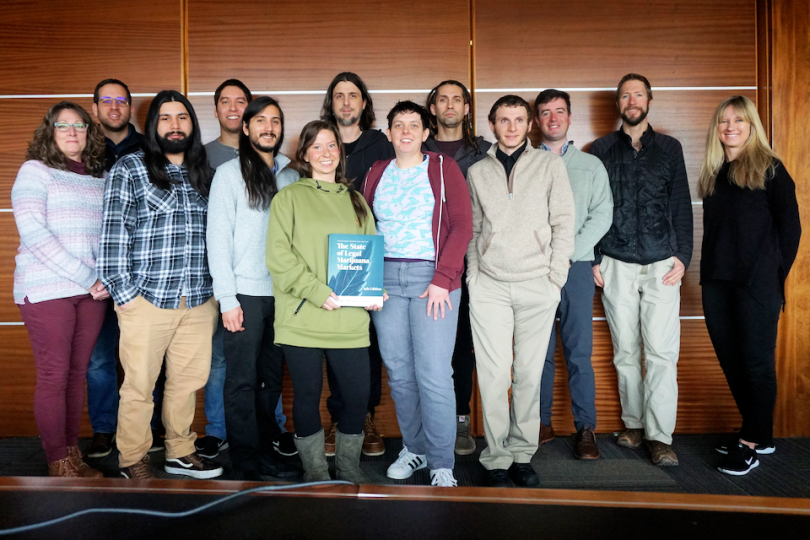 The cannabis industry is growing fast, making it challenging to analyze and predict market trends. Founded in 2015, BDS Analytics leverages the power of big data to fill this gap and help cannabis businesses better understand — and act on — trends in retail sales, consumer behavior and cannabis investing. In May 2018, the Boulder-based company landed $3.5 million in equity financing from Altitude Investment Management and Canopy Ventures — the venture arm of cannabis startup accelerator CanopyBoulder, which graduated BDS Analytics from its 2015 cohort. Since then, the company has been busy expanding its data platform to include states that have recently enacted new marijuana legislation.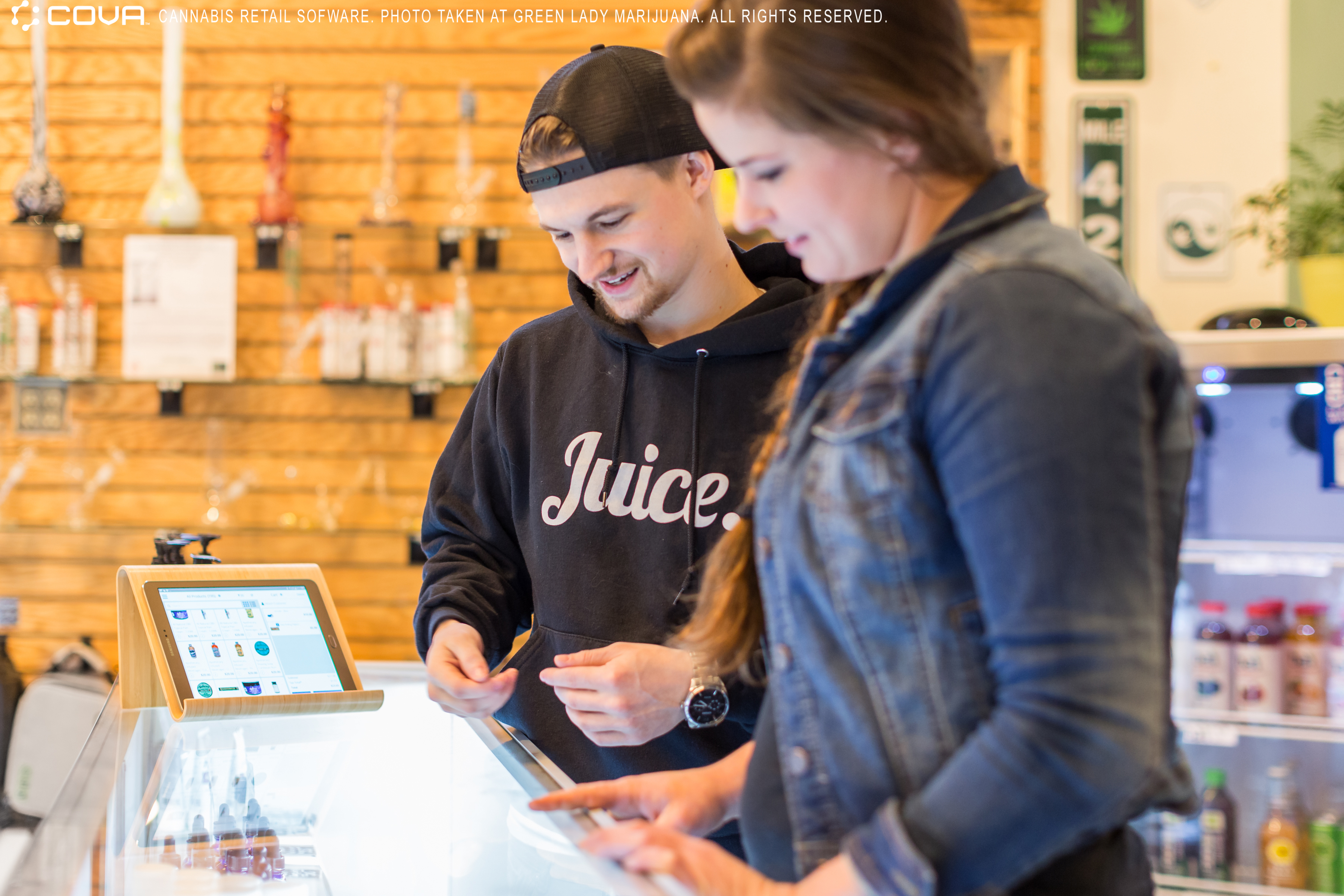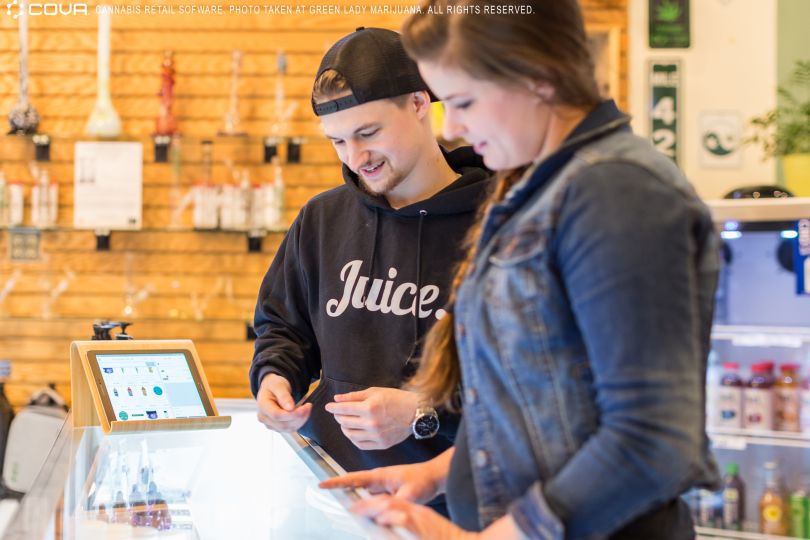 For marijuana dispensaries — which operate in both a highly competitive and highly regulated industry — having the right tech tools can make or break a business. Cova Software's point-of-sale system, which includes retail software, digital signage and touchscreen menus, helps dispensaries keep their front-house operations running smoothly. The startup raised $8 million in an initial fundraising round with Golden Opportunities Fund in November 2018. With the legalization of recreational marijuana in Canada and the passage of progressive cannabis laws in American states, we expect to see more growth from this startup in 2019.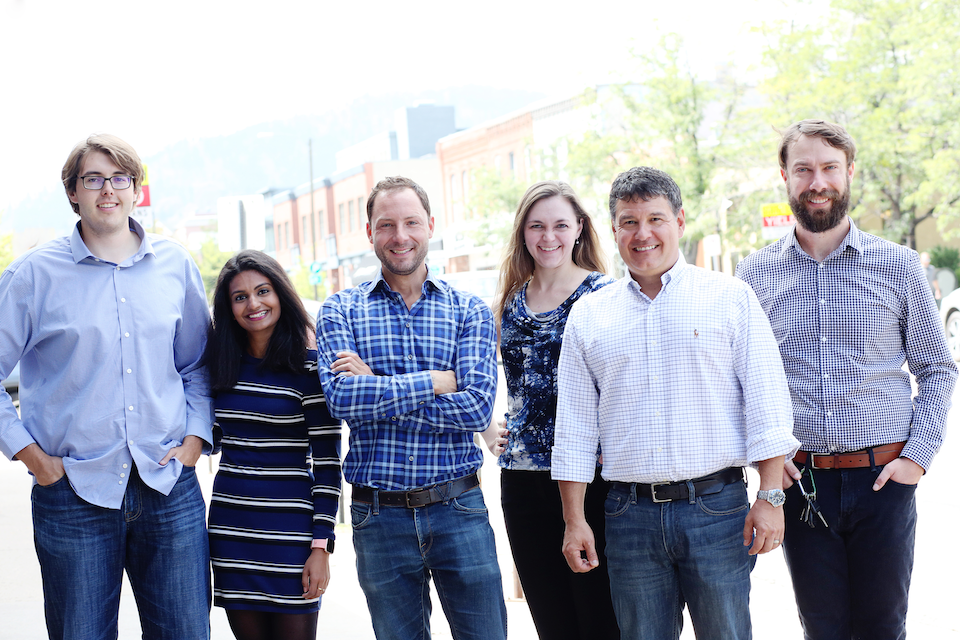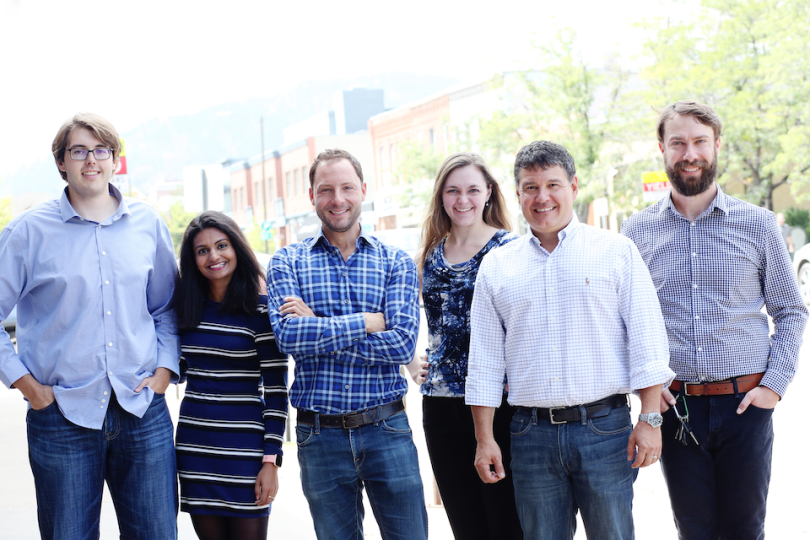 One of the best parts of the internet? Countless reviews for things we use every day. One of the worst parts of the internet? Countless reviews for things we use every day. CUE Marketplace looks to cut through the noise of the latter by way of its marketplace, which compares the best software and services for growing businesses and aims to save owners and operators time from hopelessly browsing the web for advice. True to its Coloradan roots, the startup expanded its already robust marketplace in 2018 by launching an industry-specific software management platform for cannabis businesses.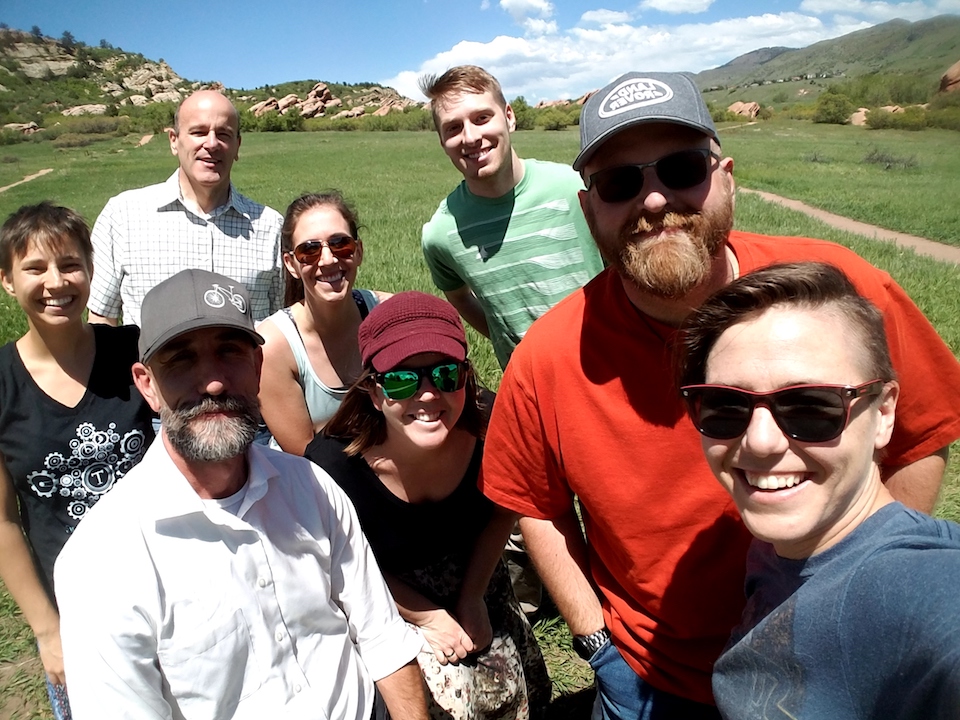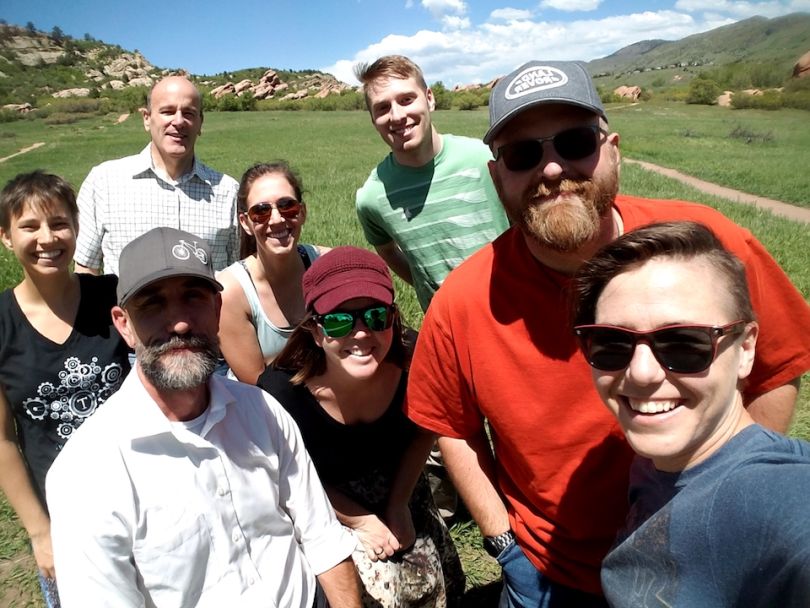 Founded in 2017, Golden-based Active Oversight emerged from stealth mode in 2018 with a mission to help construction and architectural and engineering firms rebuild America's aging infrastructure. The startup builds tech-driven applications that lean on automation, wearable technology integrations, blockchain and artificial intelligence to streamline workflows, project management and verification processes that have, for years, crippled project timelines and ROI. Its first app allows businesses to pull data from various vendors in order to automate and accelerate construction project closeouts. That product's pilot resulted in more than 2,400 projects and more than 400 users — with a 47 percent adoption rate.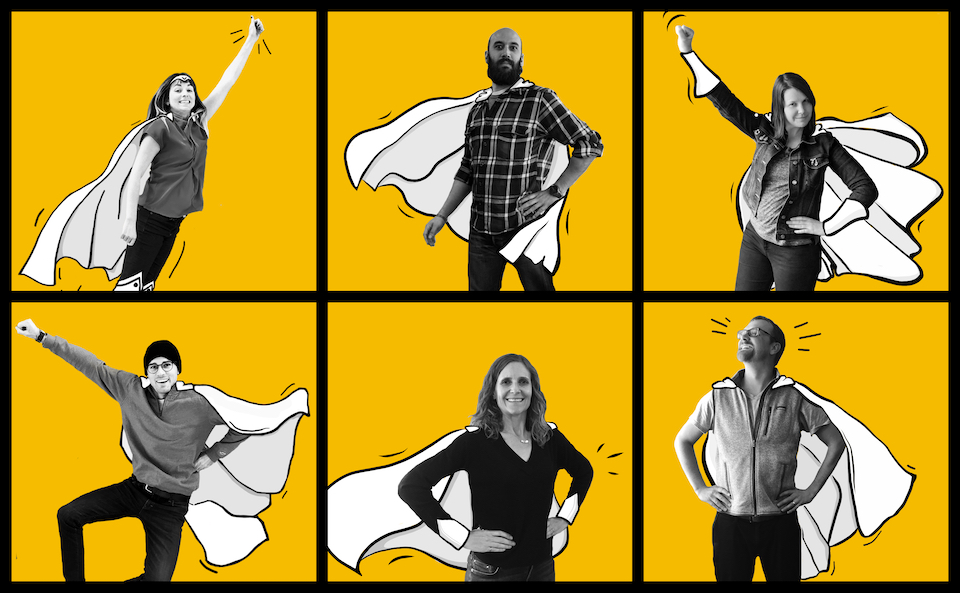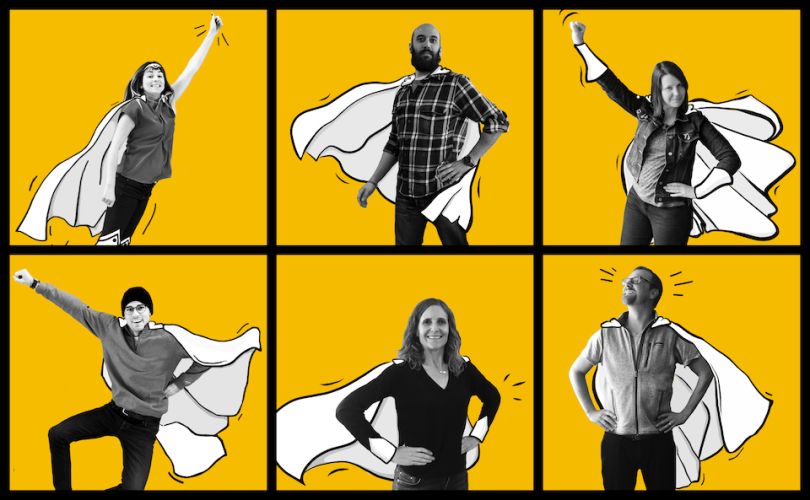 No matter how prepared people and agencies are for natural disasters, responses to emergency situations often don't go as planned. Sensing a need for improvement, Geospiza co-founders Sarah Tuneberg and Craig Kalick, who participated in the Techstars Boulder 2018 class, created a suite of web-based solutions that turn massive loads of important data — from places like government organizations, historical records, social media feeds and more — into actionable insights. Their goal? Help emergency managers, elected officials and corporate leaders make decisions on the ground, mitigating a disaster's full impact — and keeping communities safer.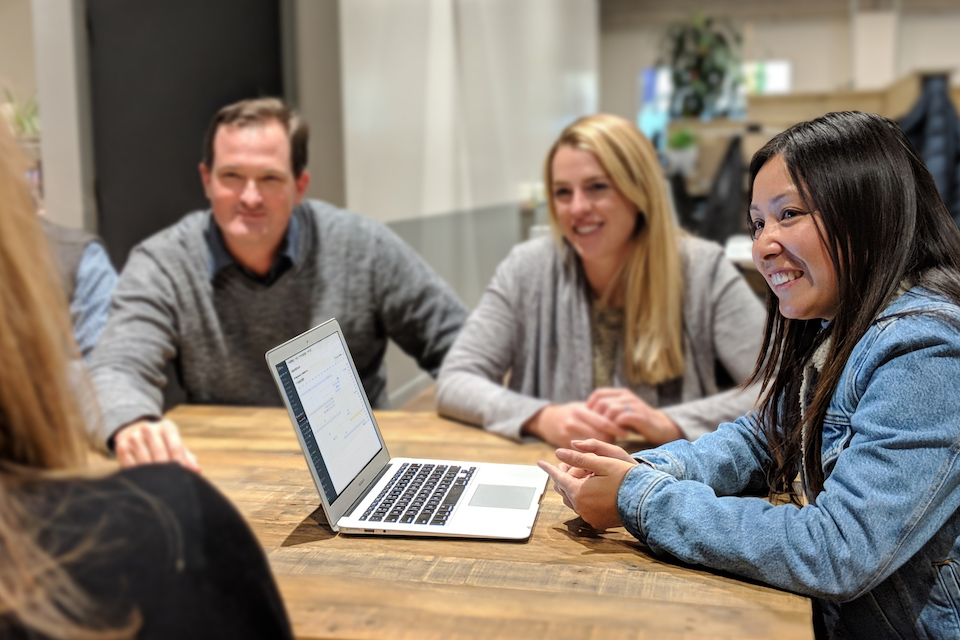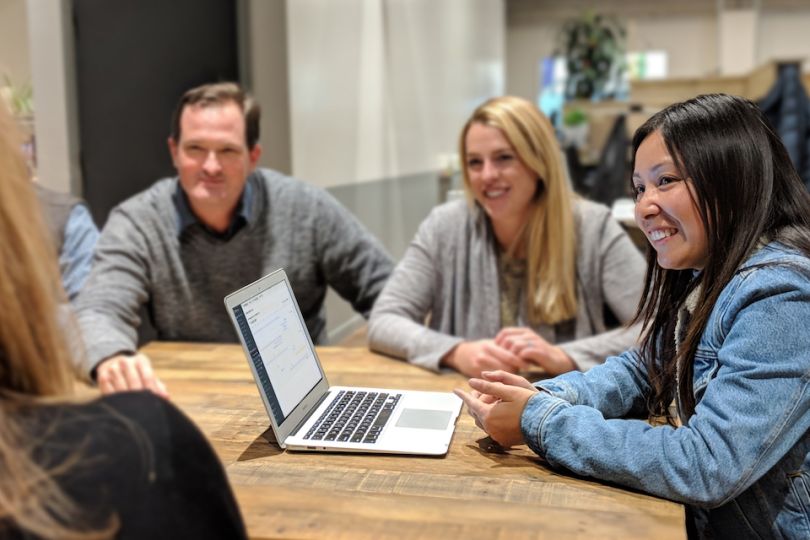 For any manager of a fast-growing tech team, it's impossible to be everywhere and see everything at once. It can be easy to miss the signs that a developer is stuck or inundated with technical debt. GitPrime aims to solve that challenge. The company's software provides productivity analytics that give managers the insights they need to address workflow issues and improve productivity. Having launched in 2015, the company enjoyed a productive 2018 after raising $10.5 million in a Series A funding round.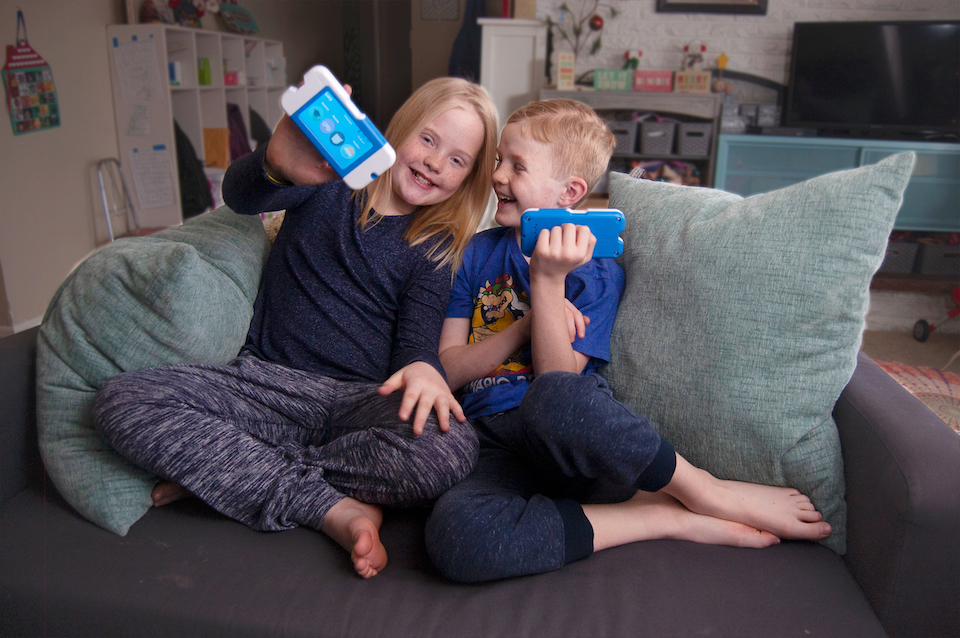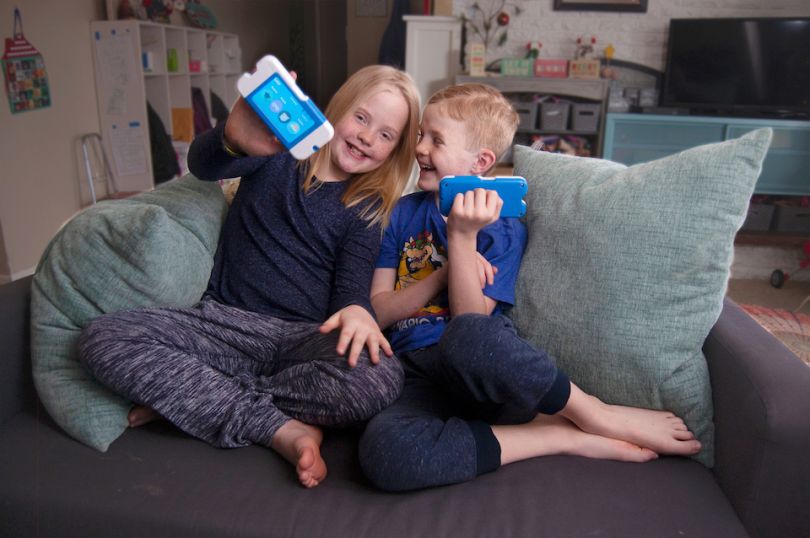 Goally is a smart clock that helps children with developmental disabilities like ADHD, autism and Down syndrome develop the critical executive functioning skills they need to grow into thriving adolescents and adults. More than just a piece of hardware, Goally helps bridge the gap between proven behavioral science techniques and the parents who are tasked with implementing them. The device rewards children for completing everyday tasks like brushing teeth, making the bed and completing homework, encouraging independence and accountability. The startup went through the Techstars Boulder Accelerator in 2018, earning itself an $884,205 seed round in October.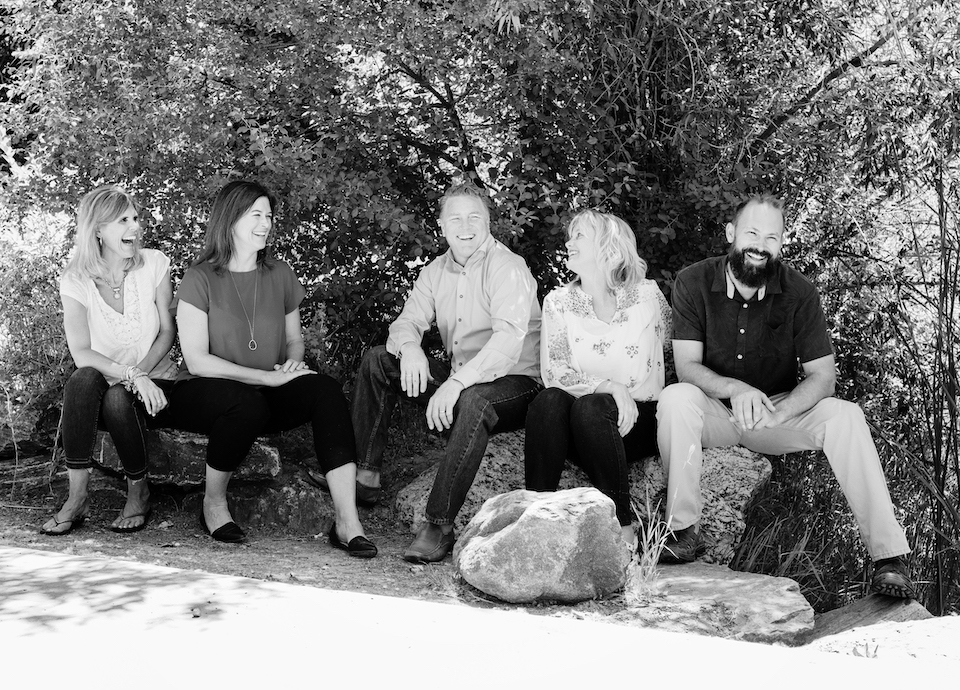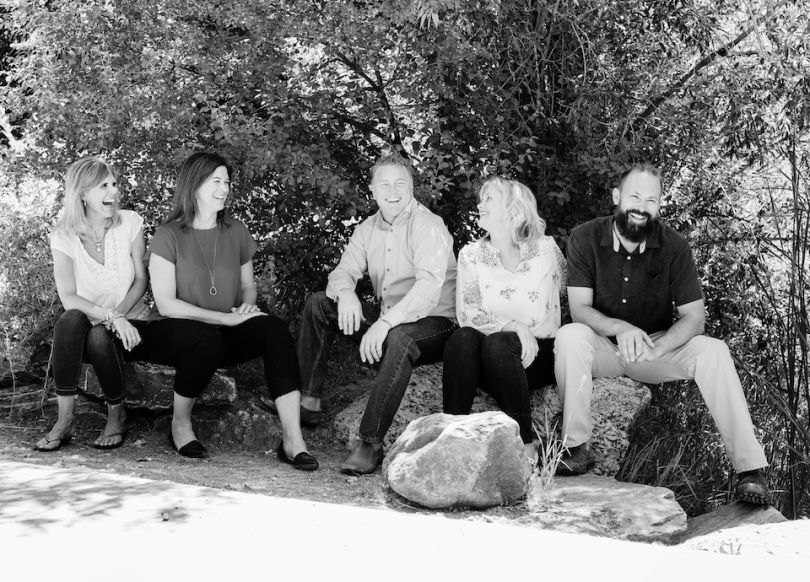 Today's classrooms look vastly different from those 10 years ago thanks to the tremendous advancements of technology. But it's not just the students' experiences that are changing; it's the parents' too. Hive Digital Minds' SchoolBzz platform brings visibility into students' learning journeys for everyone involved by streamlining communications between schools, teachers and parents. Born out of years of collective experience (and frustration) from parents, board members, school employees and community volunteers, Hive Digital Minds officially launched in December 2016. The bootstrapped startup was accepted into the AWS EdTech Accelerator in August.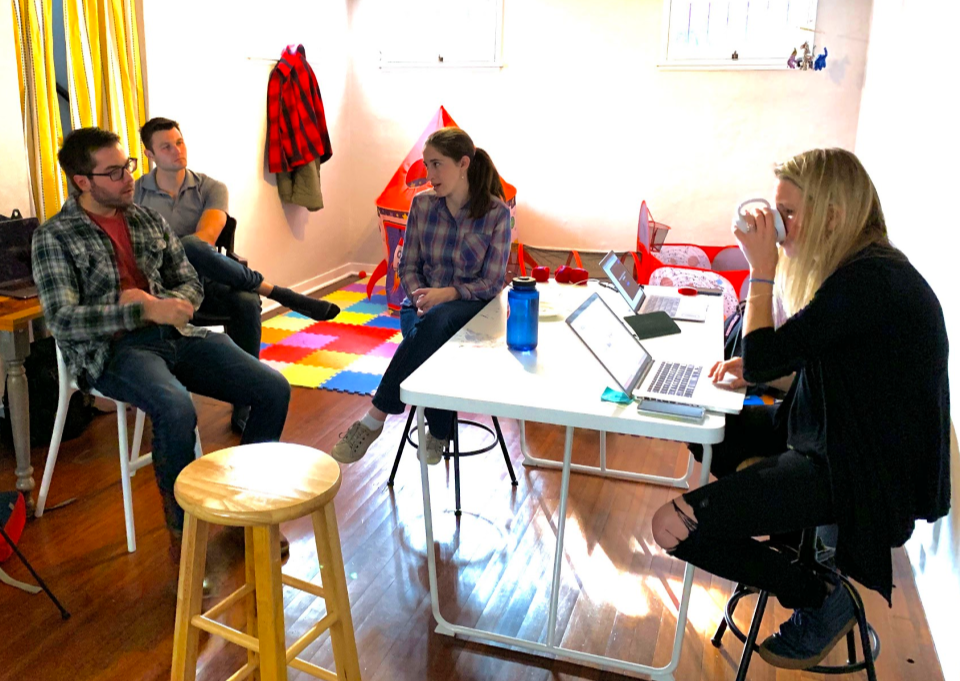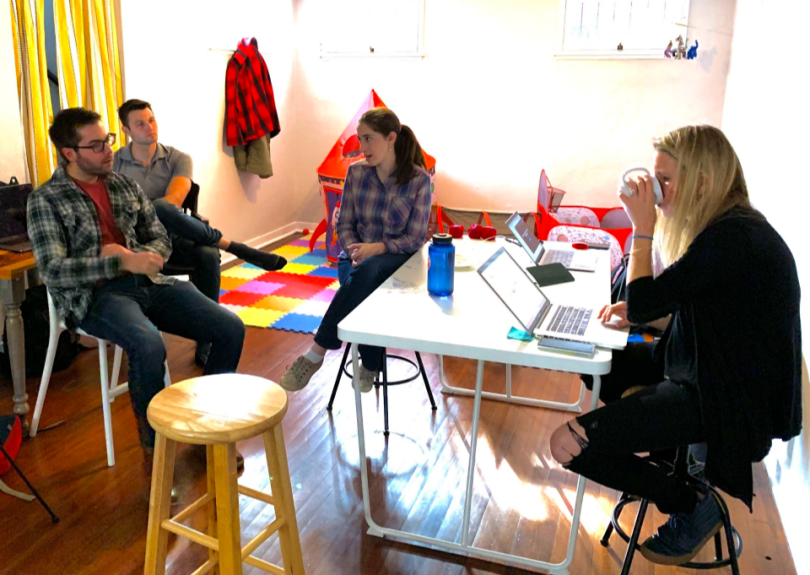 Growing up in the age of social media has, at least for younger generations, created a lasting record of memories and milestones. But what about the generations that came before? What about those cherished family stories told over holiday dinners and in passing conversations? Kinecho provides a way for families to record and share those stories through pictures, audio and text, creating an interactive family tree to which everyone can contribute. The Denver-based startup, whose founding team came from Denver-based Bluprint, launched its family legacy preservation platform in December and is currently working to close its first seed round.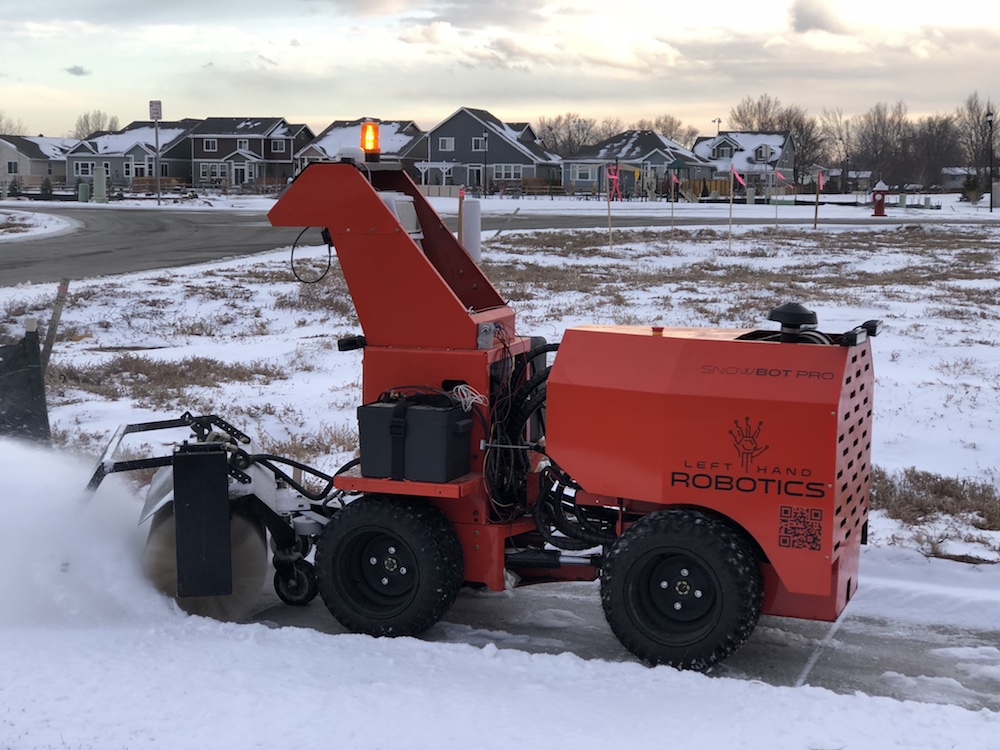 Fresh powder might be a welcome sight on the slopes, but as any Coloradan knows, there's no greater nuisance than having to clear those piles from a driveway or sidewalk. Fortunately, there's Left Hand Robotics. The Longmont-based company has developed a robot to handle the Sisyphean task of shoveling commercial areas after a huge snowstorm. The company aims to save companies money and time by pursuing a task few sign up for. In August, they raised $3.7 million as they work toward their mission of building robots to handle labor-intensive outdoor tasks.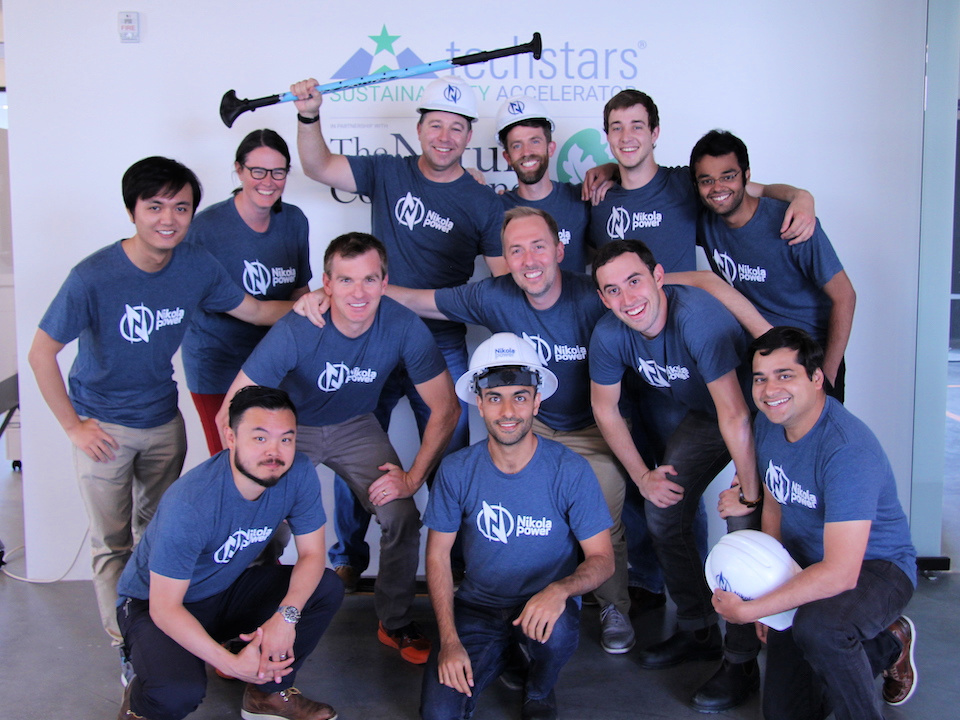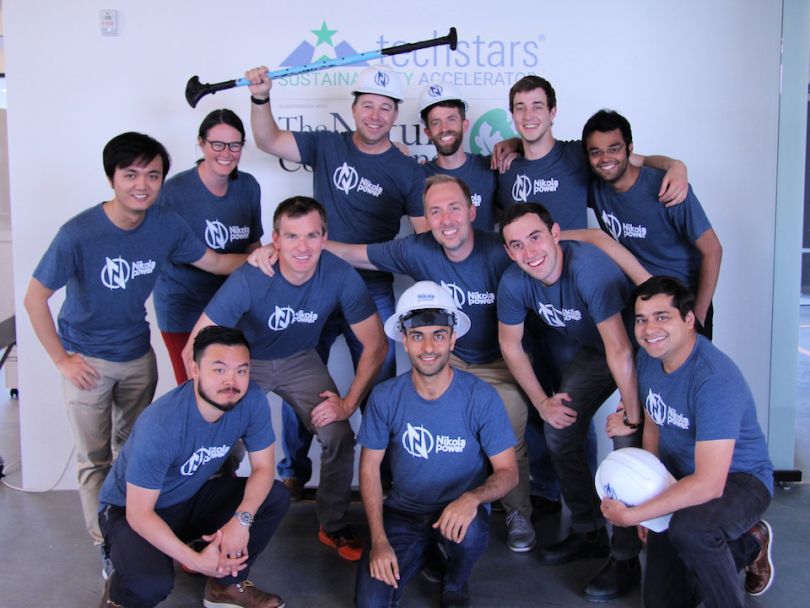 Increasing access to renewable energy sources is one of the most challenging obstacles the world has to face in years to come, but Nikola Power is seeking to make that process available to its customers. Its proprietary algorithms help optimize and manage commercial-scale battery systems when combined with solar and grid power, enabling users to improve the performance and lifespan of their energy storage assets. Whether it's increasing renewable energy, creating access to backup power or providing tech solutions for energy storage, Nikola's end goal is the same: a clean energy future.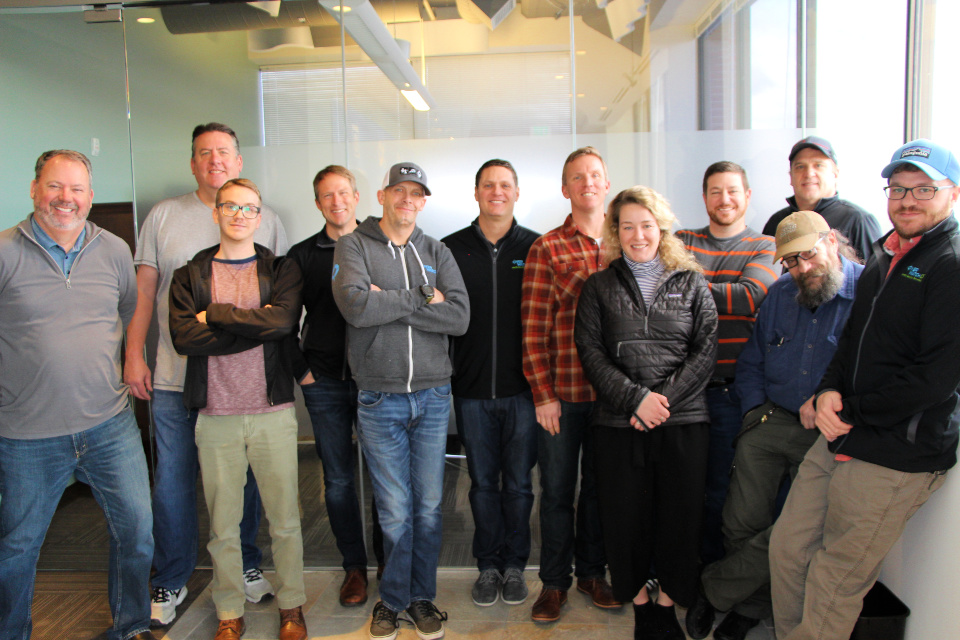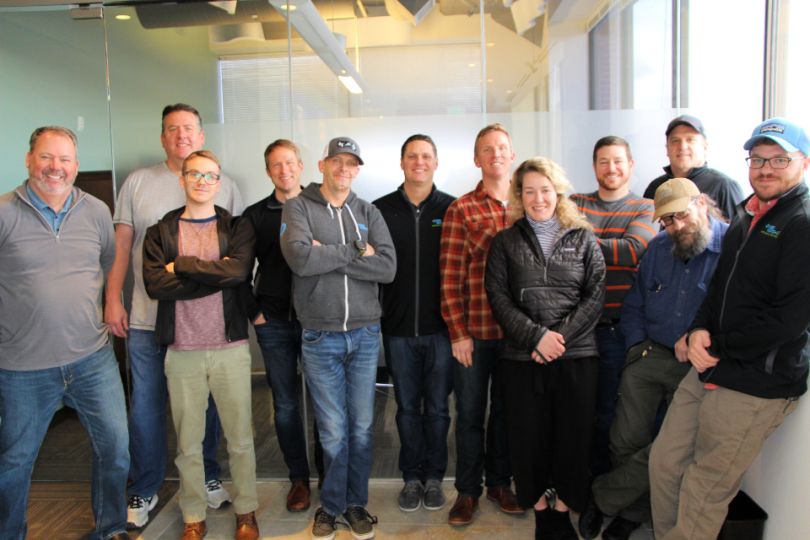 OverWatchID may have launched in 2016, but last year they hit an inflection point. The Denver-based startup offers a holistic identity security platform that helps companies protect against data breaches and hacks. After adding key companies like Datavail and Frontier Airlines to the fold, they raked in $2.5 million in funding and announced plans for a roomy new office in downtown Denver. That office will be almost quadruple the size of its old one, expanding from 2,500 square feet to 9,000. That leaves plenty of room for more growth in 2019.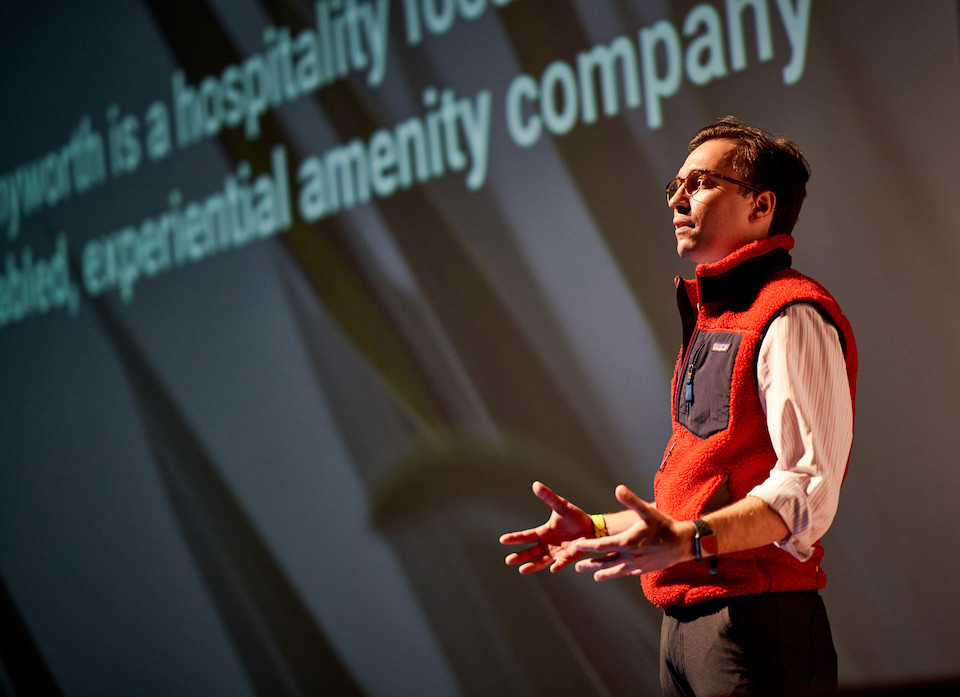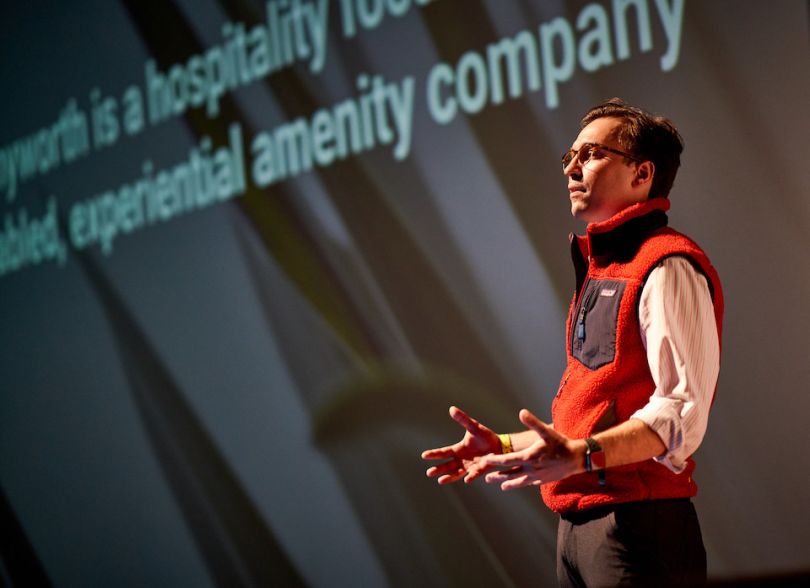 Pennyworth.io is making it as easy to organize your home life as it is to order an Uber. People can use their app to book home cleanings, pet care services and schedule last-minute errands. In other words: it's a personal assistant at the touch of a button. In 2018, the company graduated from the prestigious Boomtown Accelerator program and expanded its services to New York City.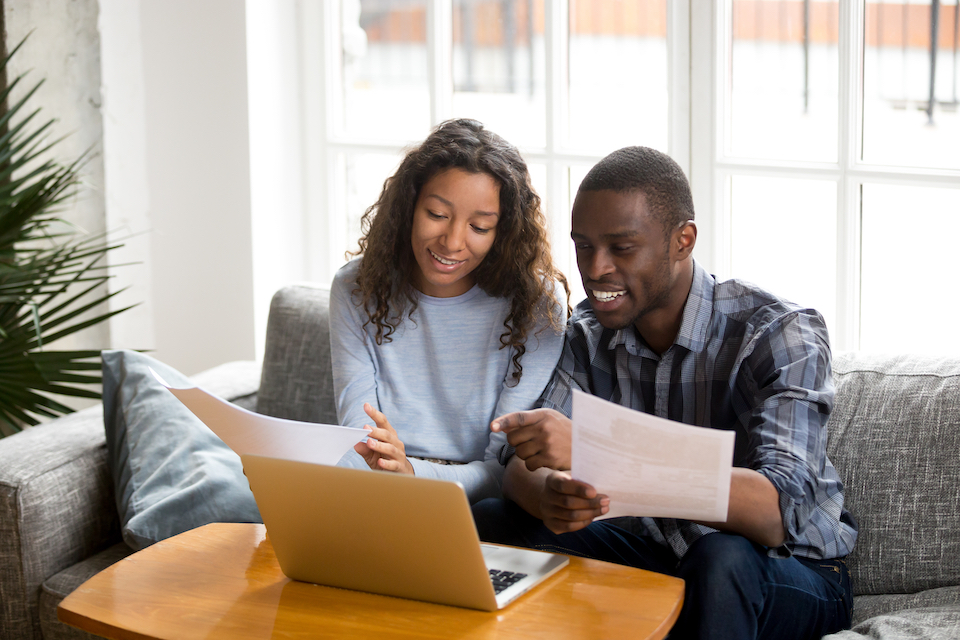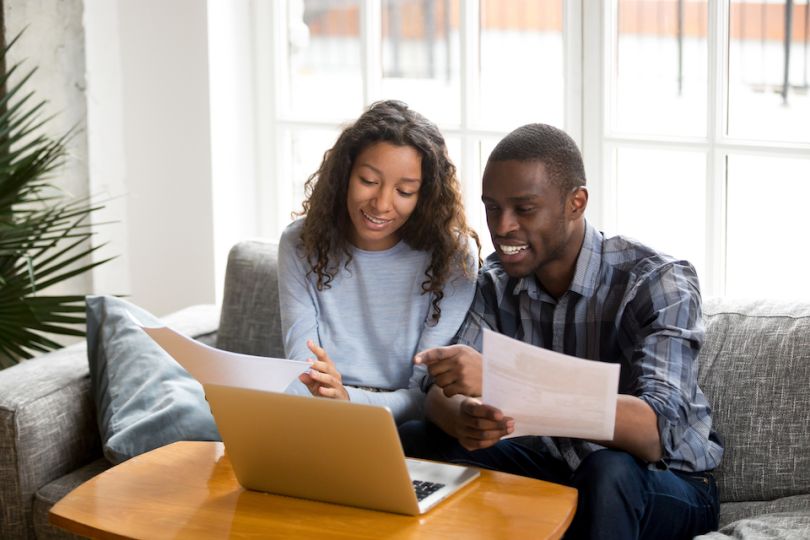 PromonTech is giving the mortgage industry a much-needed tech shake-up with its Borrower Wallet software, which streamlines and automates the lending process. The platform simplifies collaboration between lenders and borrowers with intuitive document and data collection and educational resources, and provides lenders with a range of tools that assist with regulatory compliance, data analysis, underwriting and quality control. The company has experienced 232 percent growth over the last two years and earned a slew of accolades, including a spot on HousingWire's Tech100 list.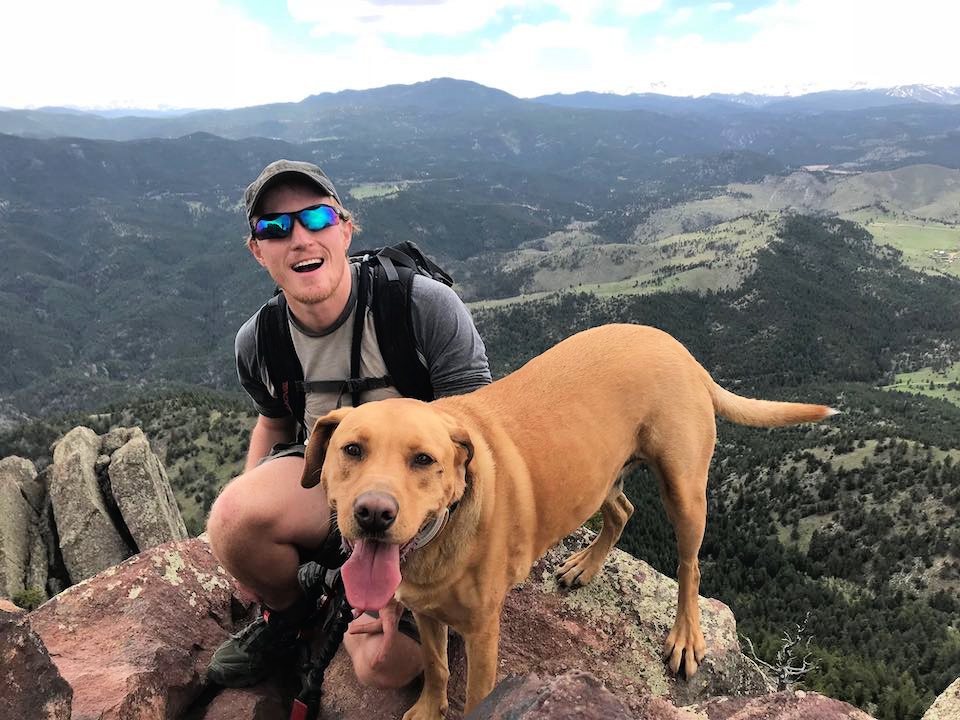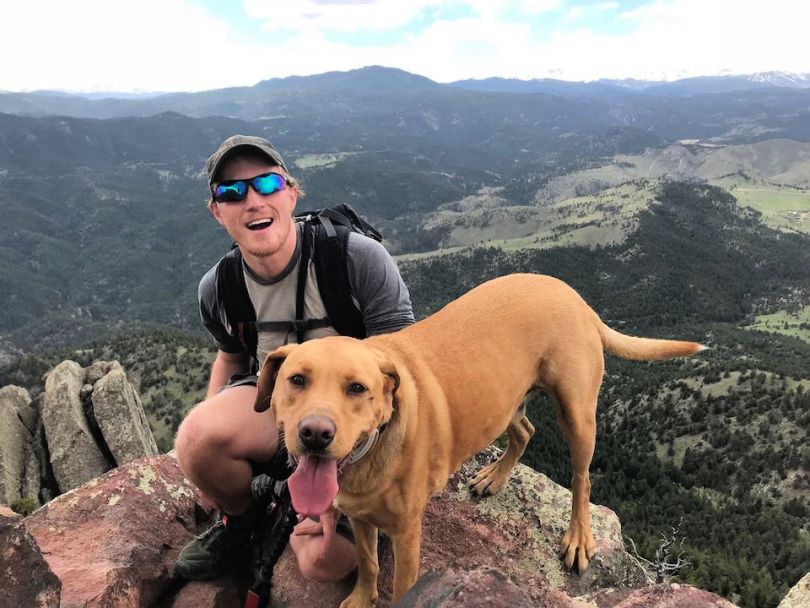 All you helicopter dog moms and dads out there, rejoice ― there's now a cutting-edge dog monitoring device to put your mind at ease. PuppTech is the Denver-based startup behind a cloud-connected monitoring device that ensures your dog is safe, allowing you to listen to your pup with a microphone and giving updates on the temperature of their environments. They raised $34,000 through an Indiegogo campaign in 2018, as well as $150,000 of seed money.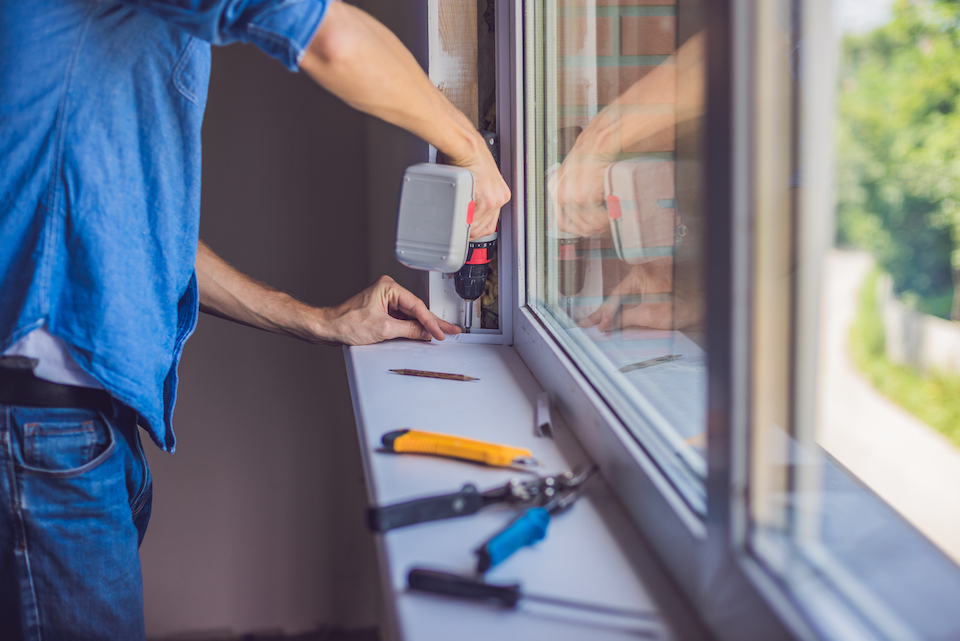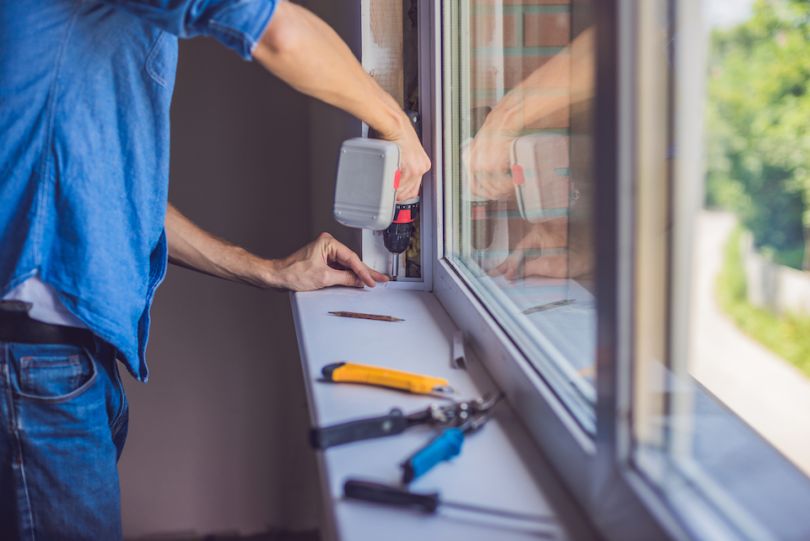 Whether it's a case of bad luck or Murphy's law, leaky pipes and broken HVAC units always seem to occur at the worst possible time. Denver-based startup Repairman understands that moment of panic — and built an entire app to mollify it. The mobile solution, which launched in 2018, connects homeowners to service professionals in their communities. People can use the app to book and pay for on-demand services and appraisals, while plumbers, electricians, and heating and cooling professionals can build their networks on it.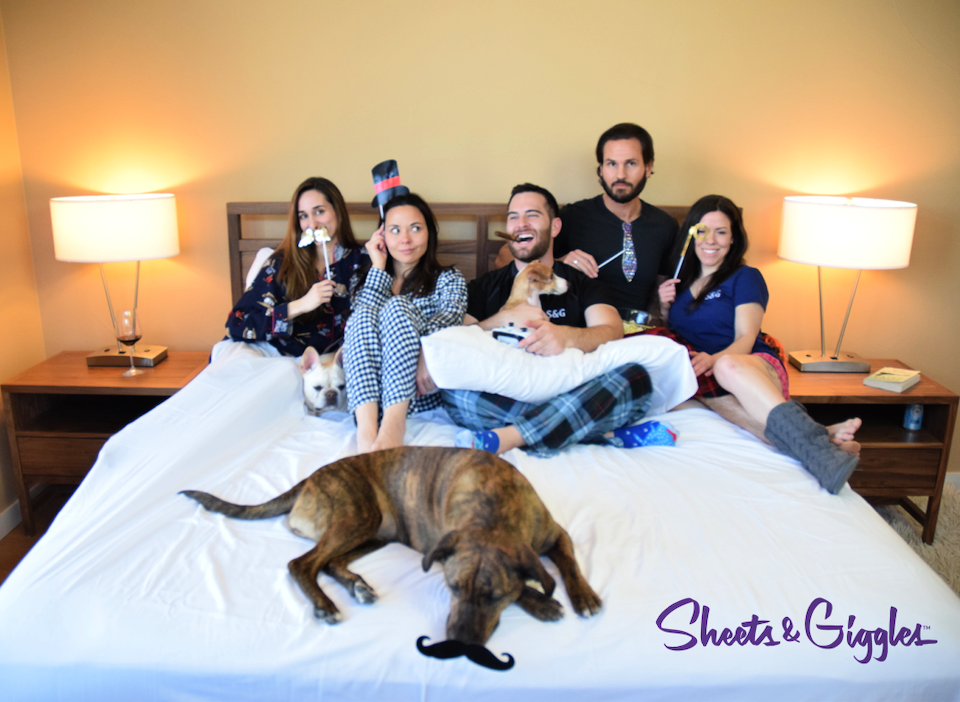 The e-commerce bedding business is crowded, but pun-loving Denver startup Sheets & Giggles is separating itself from the competition with its environmentally friendly "bedder bedding." The company produces ultra-soft lyocell sheets made from eucalyptus trees — which grow faster with less water, require fewer chemicals to process and are more easily biodegradable. Sheets & Giggles hopes to make the world a little greener by planting two trees for every one they harvest and offers a 10-percent discount for customers who participate in their #Give2Sheets program where they donate their old sheets to a local homeless shelter. The company took home first place in Denver Startup Week's 2018 pitch competition, and have since added a $226,000 seed round to their belt. Not too shabby.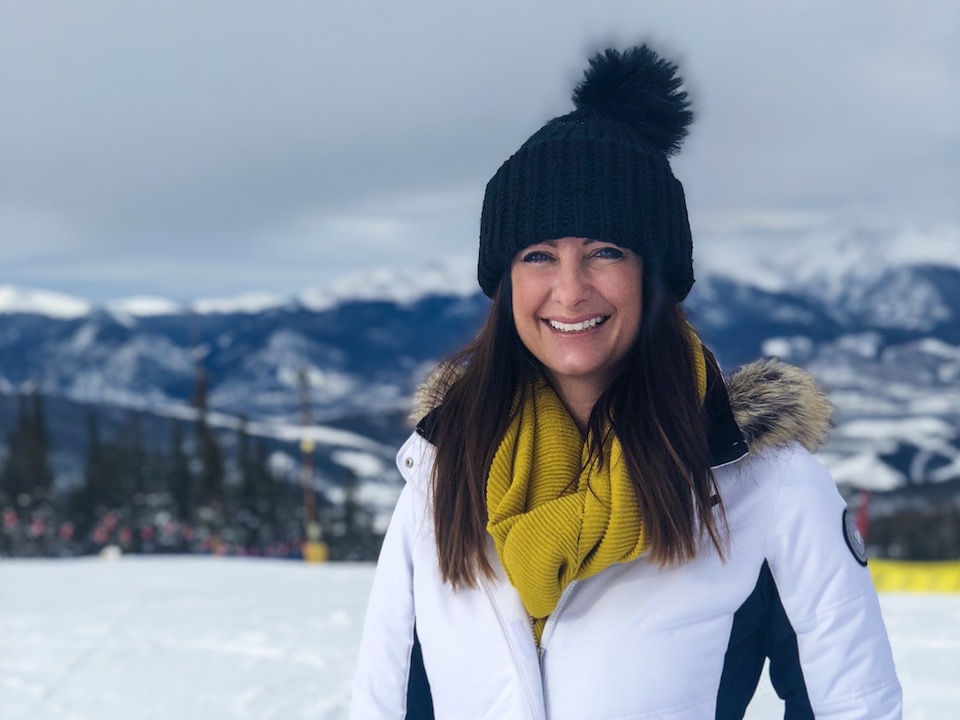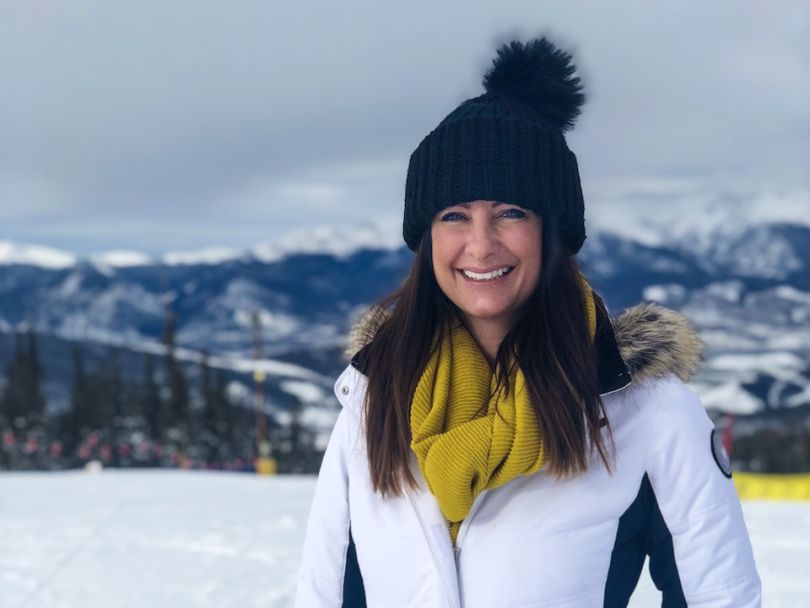 Few experiences compare to that of soaring down a snow-capped mountain on a board or skis — but the price tag that comes with that experience is enough to make any person cringe. Launched in November 2018, Slope Threads hopes to change that, positioning itself as the Rent the Runway of snow apparel. For prices starting at $35 per day, users can rent everything they need for a day on the slopes, have it delivered to their door or vacation destination and return it in a pre-paid package when they're done. With Slope Thread's first ski season still in full swing, and lots of big plans for the future, we expect to hear more from this quintessentially Colorado startup in the months ahead.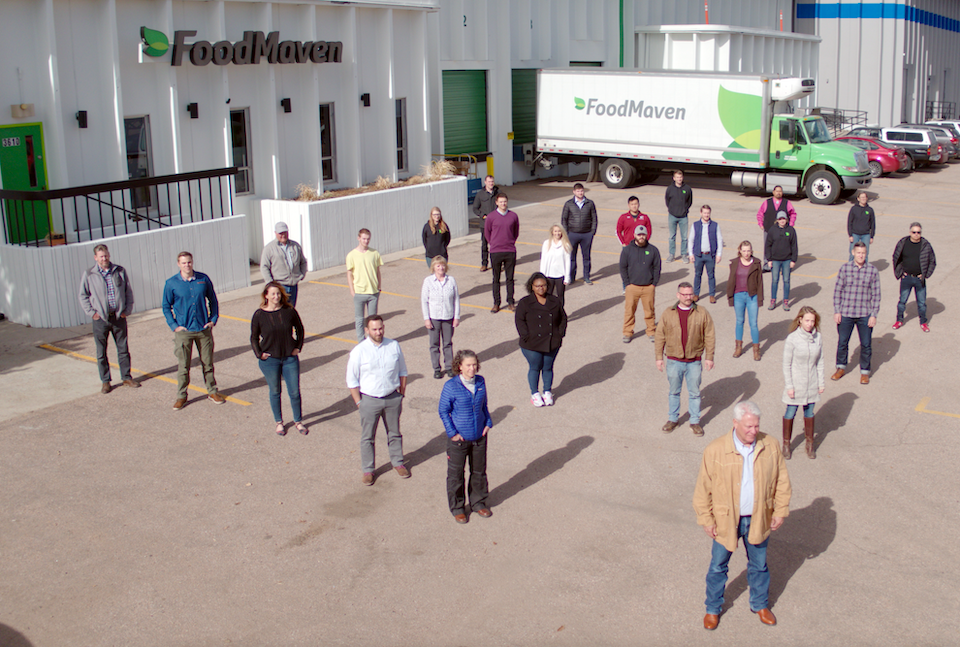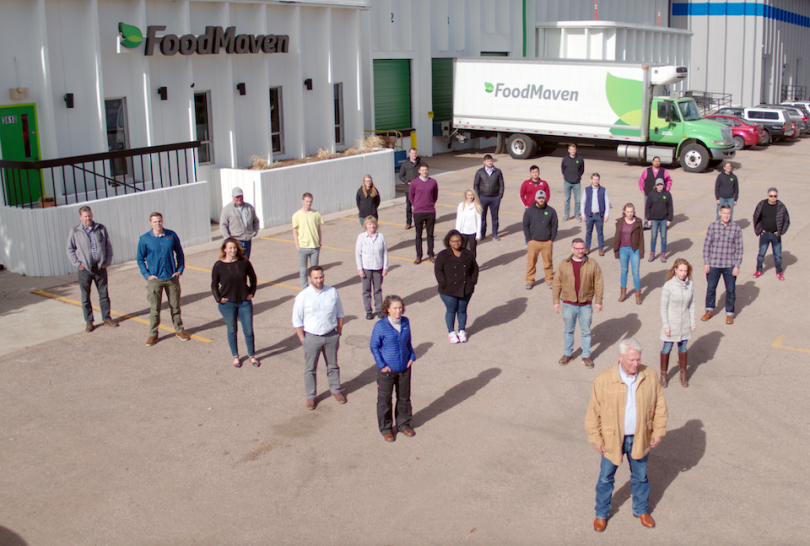 Food waste is a problem that spans the entire globe, but nowhere is it as pervasive than developed nations like the United States. The team at Colorado Springs-based FoodMaven is working on a solution to bridge the gaps in the commercial food industry that cause so many perishable goods to go to waste. By managing the entire logistics process, this foodtech startup eliminates the prohibitive costs that currently drive many grocers, distributors and producers to throw "unsellable" food in the trash. The company sources surplus, imperfect and local meats and produce that would otherwise be landfill-bound and sells them to establishments that can use them before they go bad.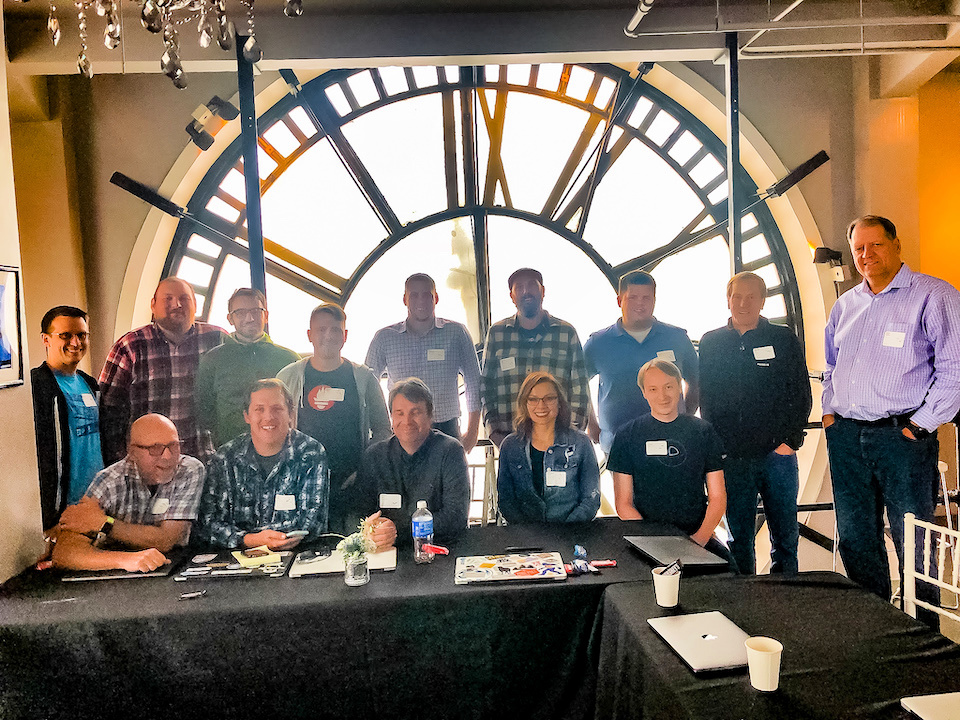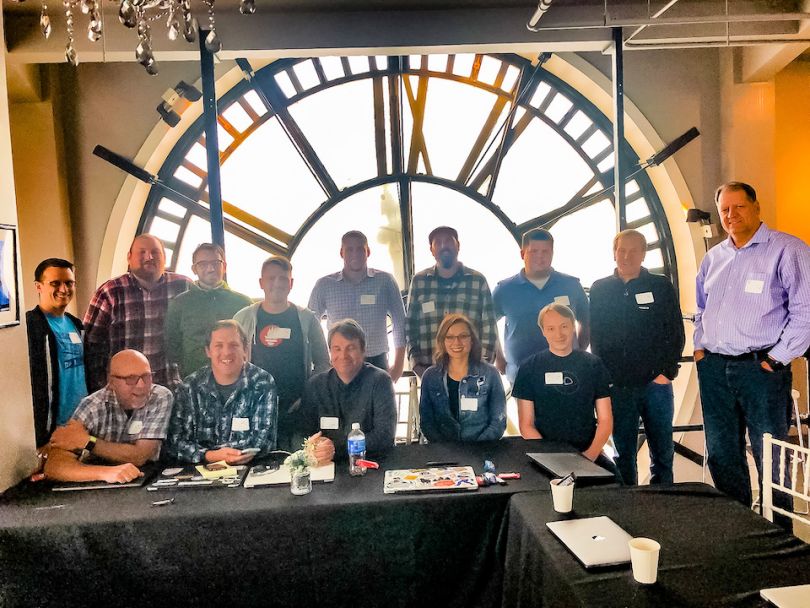 Though officially formed in 2017, Drud Technology spent years in the making under the umbrella of Denver-based digital agency NEWMEDIA. The technology was born from an effort to automate the development of Drupal and Wordpress sites for the agency's clients. Recognizing the vast potential of this technology, Drud spun out into its own business, selling its products and services to other development teams. In the two short years since, Drud's technology has grown to encompass a full suite of open source, enterprise-grade development tools and DevOps workflows. Entering into its third year as an independent business, we expect to see Drud continue to expand its product offerings and ramp up the adoption of its hosting services.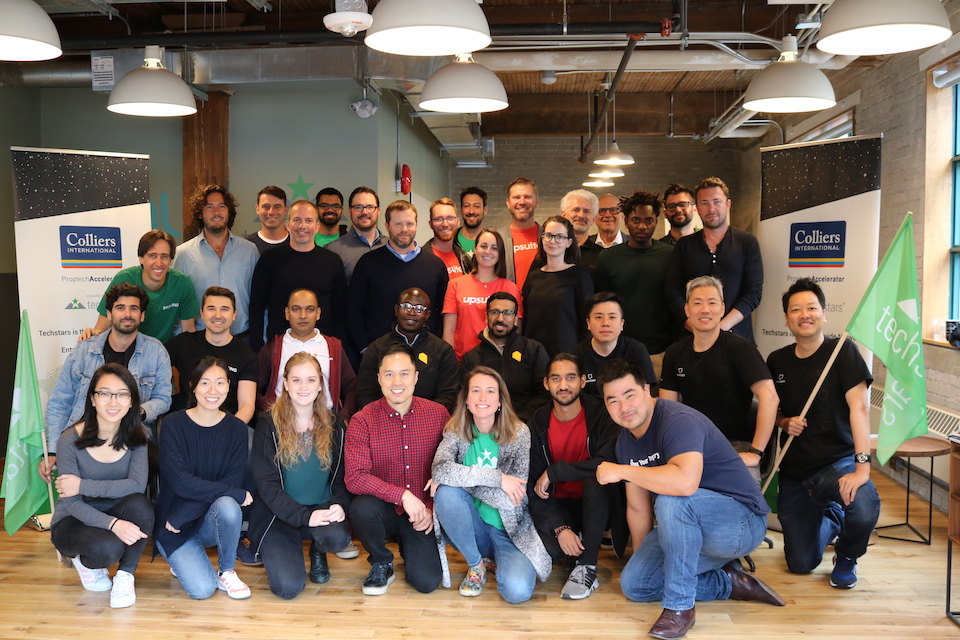 With an Airbnb-like tech platform, Upsuite helps connect teams with coworking spaces that match their needs based on preferences like team size, location, price and amenities. In September 2018, the company was chosen to join the first cohort of Toronto's Colliers Proptech Accelerator, which is dedicated to accelerating startups in the real estate tech industry. In addition to the seed funding it received from participation, the company recently attracted $325,000 in additional funding from a group of undisclosed investors.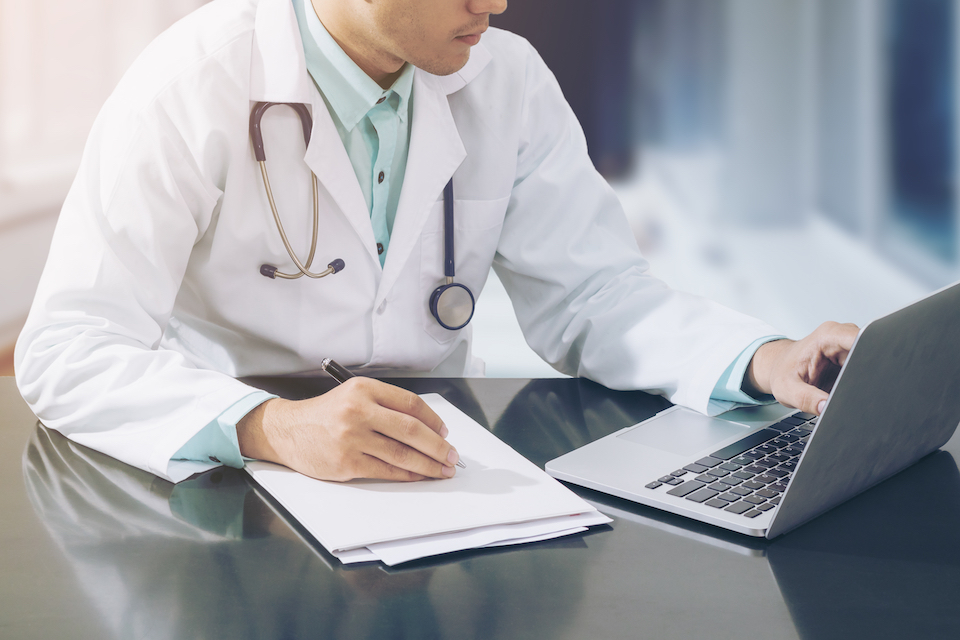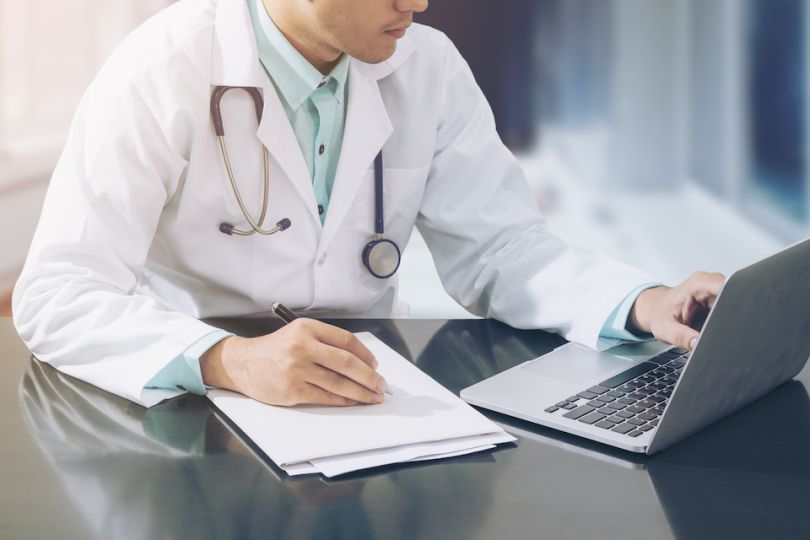 A pioneer in AI-driven medical scribe technology, Denver-based Sopris Health developed the world's first app to help automate the tedious process of dictating, documenting and entering patient data. Its artificial intelligence scribe creates notes in real time, reducing mental and administrative burdens and giving doctors more time with their patients. Founded in 2017, the company graduated from the Techstars Healthcare Accelerator last year and raised $3.4 million in September.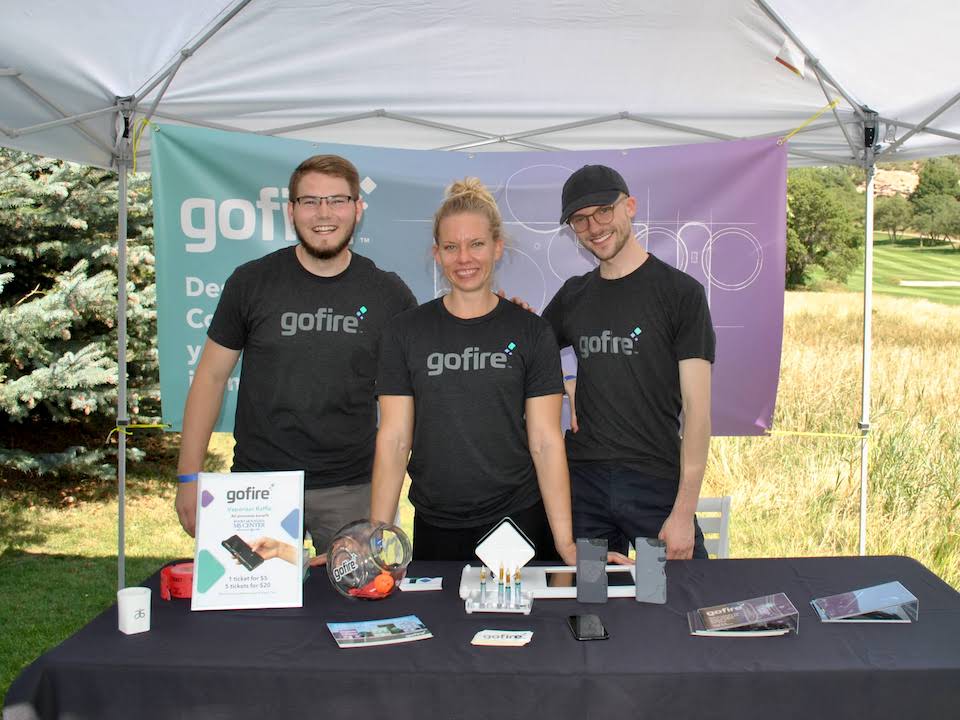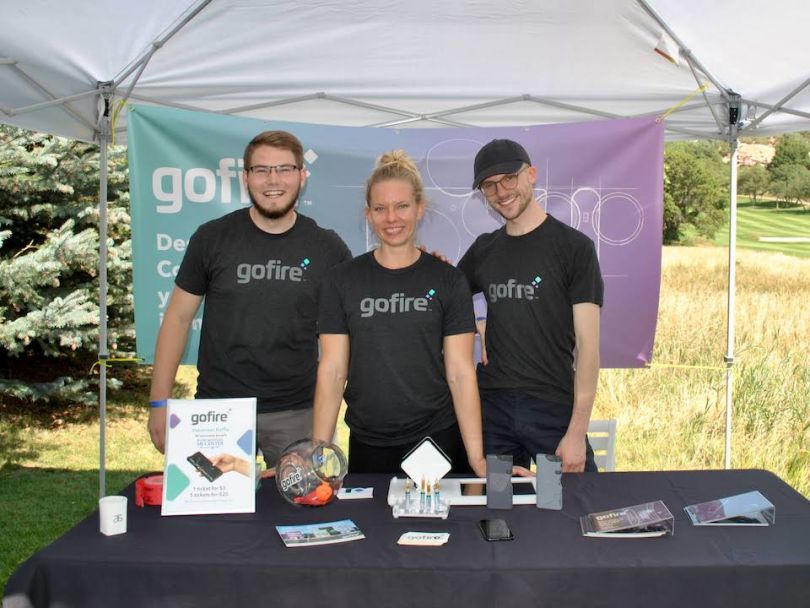 Though using marijuana in its various forms may not be a new concept for some, understanding things like dosage and potency can leave many at a loss. Sensing a need for transparency, Denver-based digital healthcare company Gofire created an inhaler to track, monitor and administer the delivery of doses, as well as an app to allow for users to choose, find and "journal" dosage on their own. Users in Colorado — particularly, patients using cannabis to treat chronic conditions — can use the company's tools to help decide how they want to feel before consumption, not after.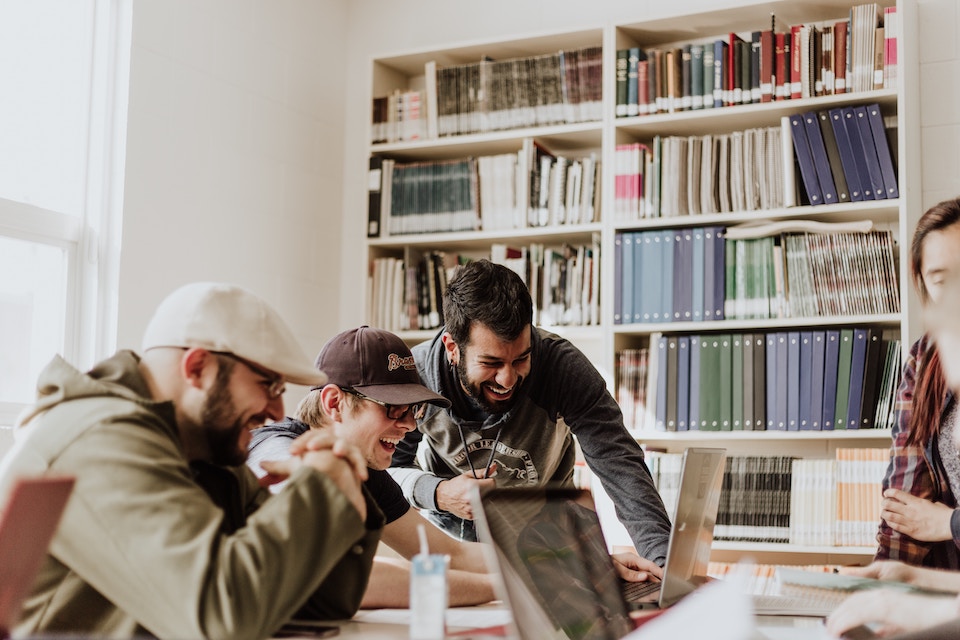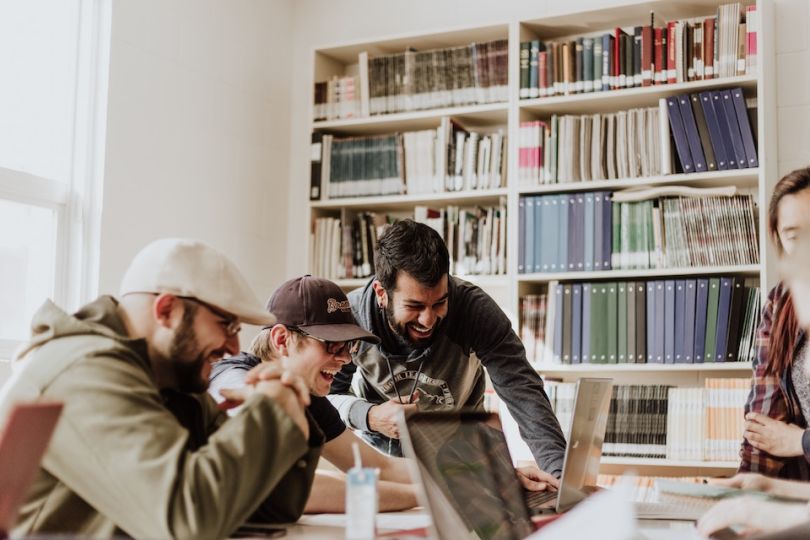 Denver-based Kodo helps companies build purpose-driven cultures that keep employees engaged in their work — and eager to stick around. Its B2B SaaS platform makes it simple for companies of all sizes to implement a range of initiatives, including team building activities, community volunteering events, wellness programs, professional development and much more. The startup graduated from Techstars' inaugural sustainability accelerator in 2018 and has since expanded its platform to encompass a wider range of company initiatives — including those that make the world (and the office) a better place.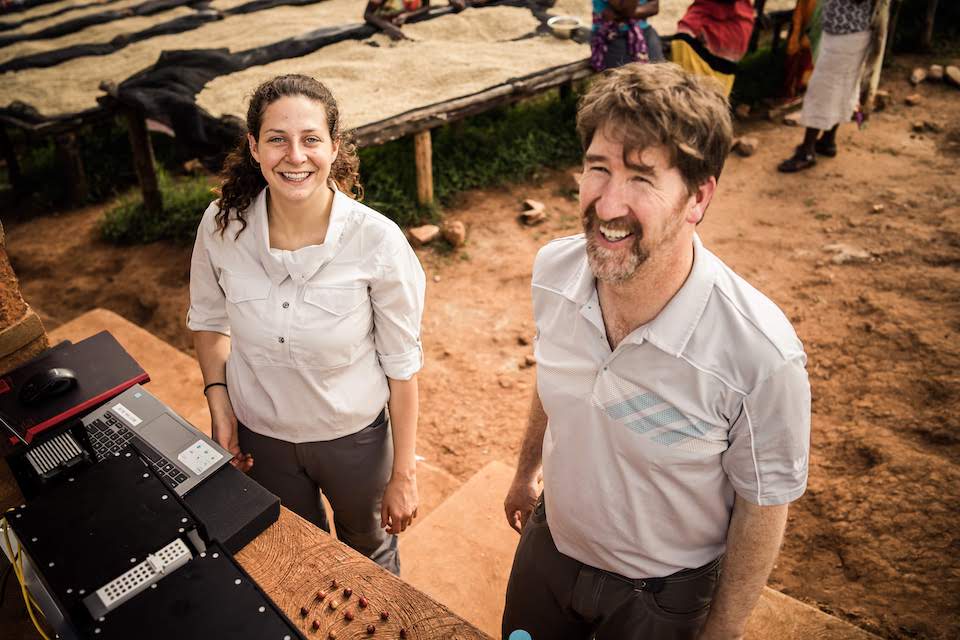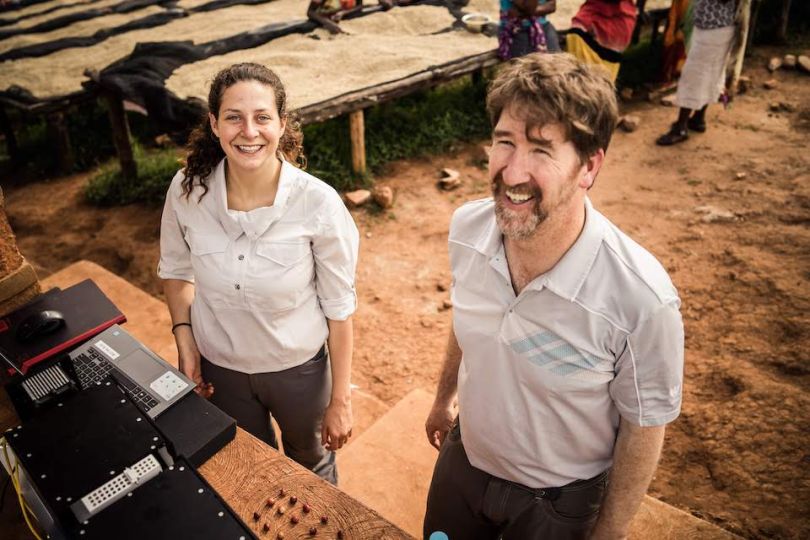 Agtech startup bext360 has developed tools that shed light on the notoriously opaque global agriculture supply chain. Their SaaS platform uses machine learning and blockchain technology to give stakeholders insight into where their food comes from, and how it was produced. They are also innovating systems that allow coffee farmers to get paid instantly for the beans they harvest. The company has raised $4.6 million dollars to date and was recently named a finalist in South by Southwest's pitch competition.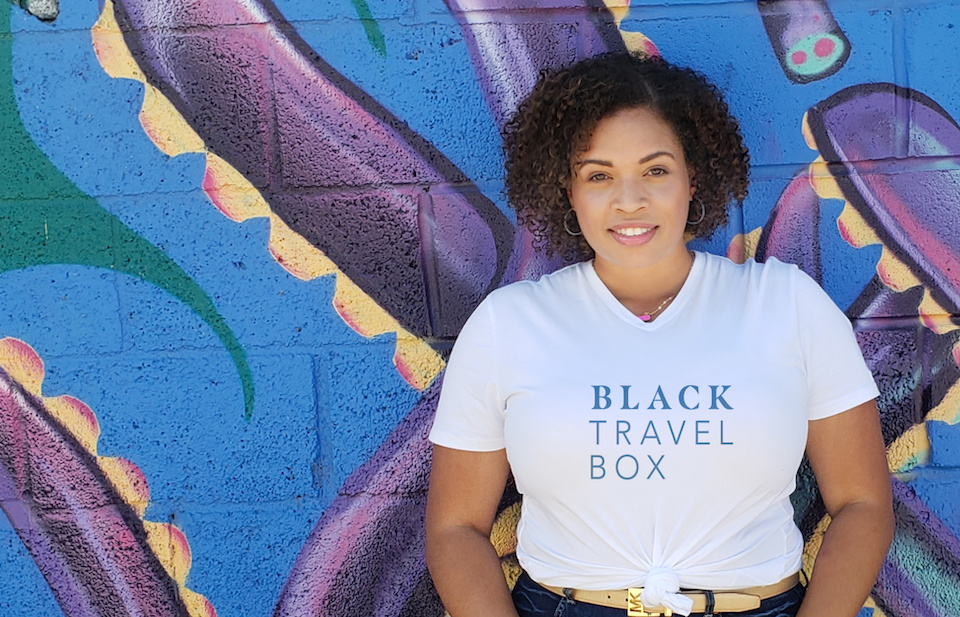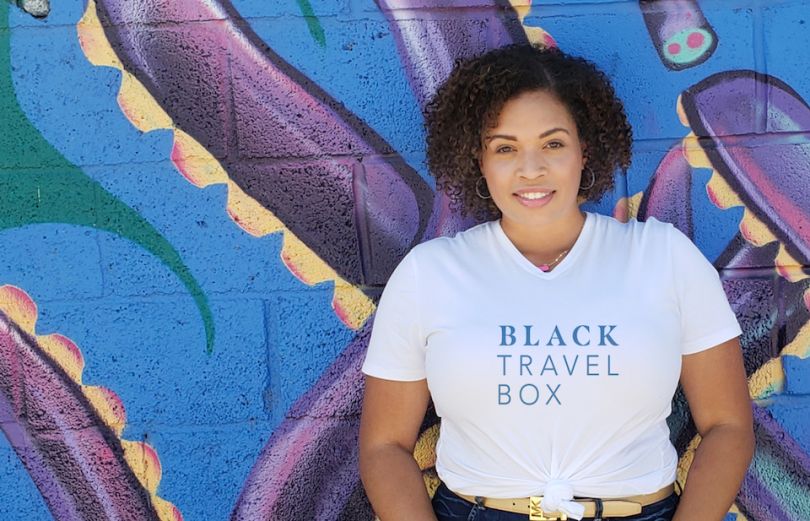 World traveler and marketing professional Orion Brown founded The Black Travel Box in August 2017, aiming to bring high-quality, natural hair, skin and body products to travelers of color. After visiting 14 countries and struggling to find products suited to her skin and hair type, Brown decided to create a line of TSA-friendly products to help other black travelers keep their glow — wherever they go. Her e-commerce business currently offers products that can be bought as one-off purchases, as a set or on a custom subscription basis. Though the startup's product line is limited at the moment, Brown plans to roll out additional goodies soon, including shave bars, beard oil, "no-poo" bars, lotion bars and shampoo bars.
About Built In Colorado's 50 Startups to Watch in 2019
Once each year, Built In Colorado hand-selects startups that have the vision, team, focus and funding to drive innovation within the tech community. For our 50 Startups to Watch in 2019 list, we chose local companies founded within the past five years that we believe have positioned themselves for rapid growth and scaling in the year to come.
Brian Nordli, Colin Hanner and Drew Housman contributed to this list.