50 Colorado startups to watch in 2017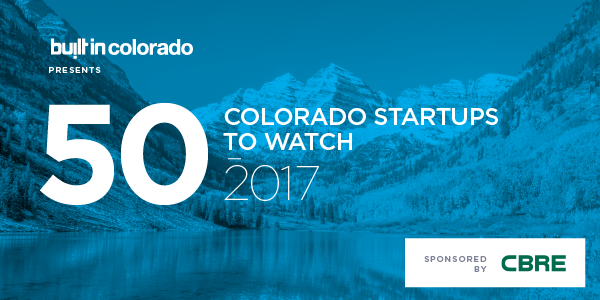 Colorado's tech community experienced continued growth in 2016, as talent and companies alike made their way to the state and began to settle in. Now, we've got our sights set on 2017. For our annual list of startups to watch, we've carefully selected 50 Colorado-based tech companies (all less than five years old) we predict will make waves in the next 12 months.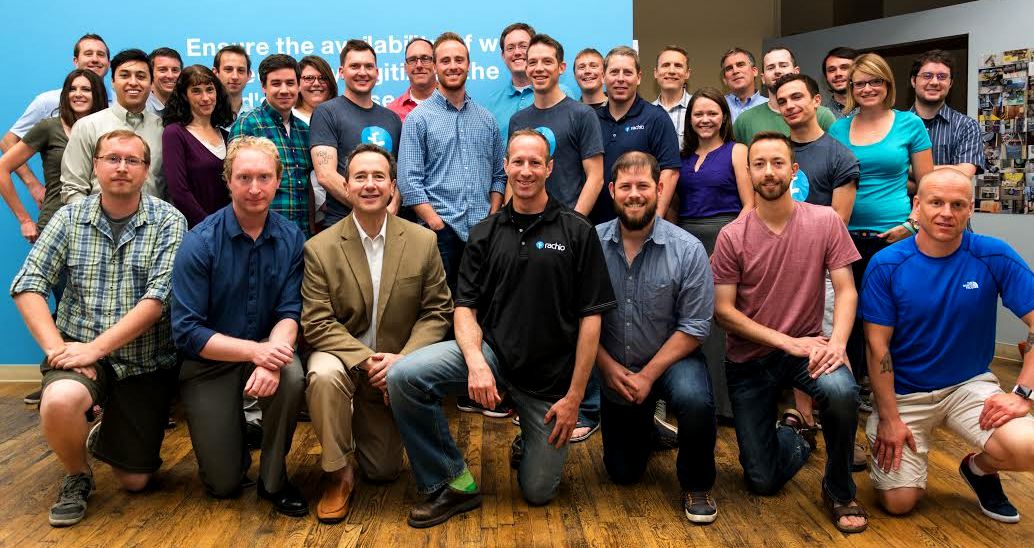 Rachio's smart sprinkler system syncs with data sources like The Weather Channel to make sure you'll never be "that guy" watering his lawn in the middle of a thunderstorm. Reducing waste is pretty great, but Rachio also integrates with other services like IFTTT. One employee even created a recipe that set off the sprinklers whenever someone pressed her doorbell, so you know the team is a fun crew, too.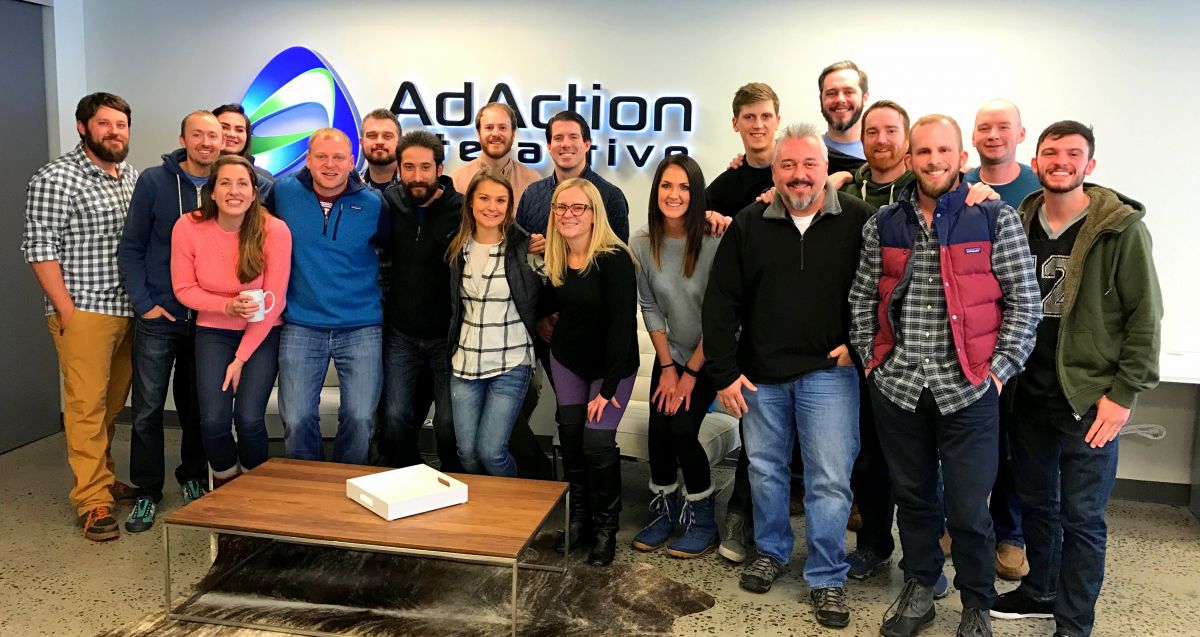 Based in Lakewood, AdAction works with advertisers and publishers to drive digital and mobile advertising. The company got its start in 2013 and has since expanded its services to Austin — boasting an average of more than five million monthly downloads in 180 countries.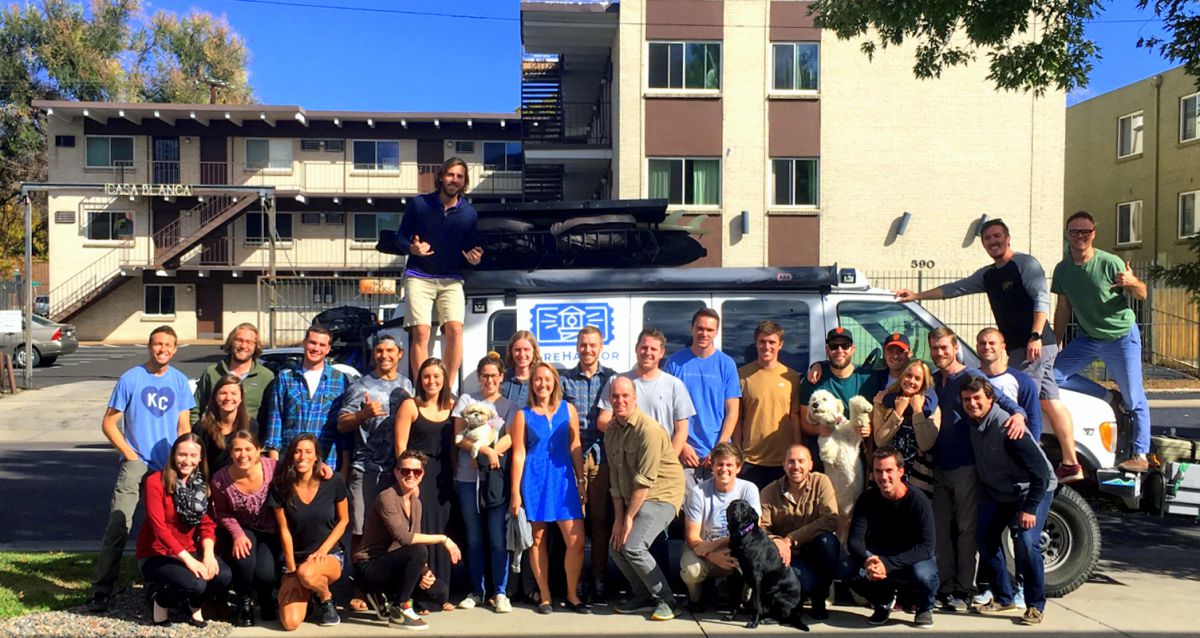 One of the best parts of going on vacation is going on tours. Whether it's seeing the sights or going on big adventures, it's important to have a seamless booking experience. FareHarbor's platform helps tour operators create simple booking interfaces, customized for when their guides are actually available.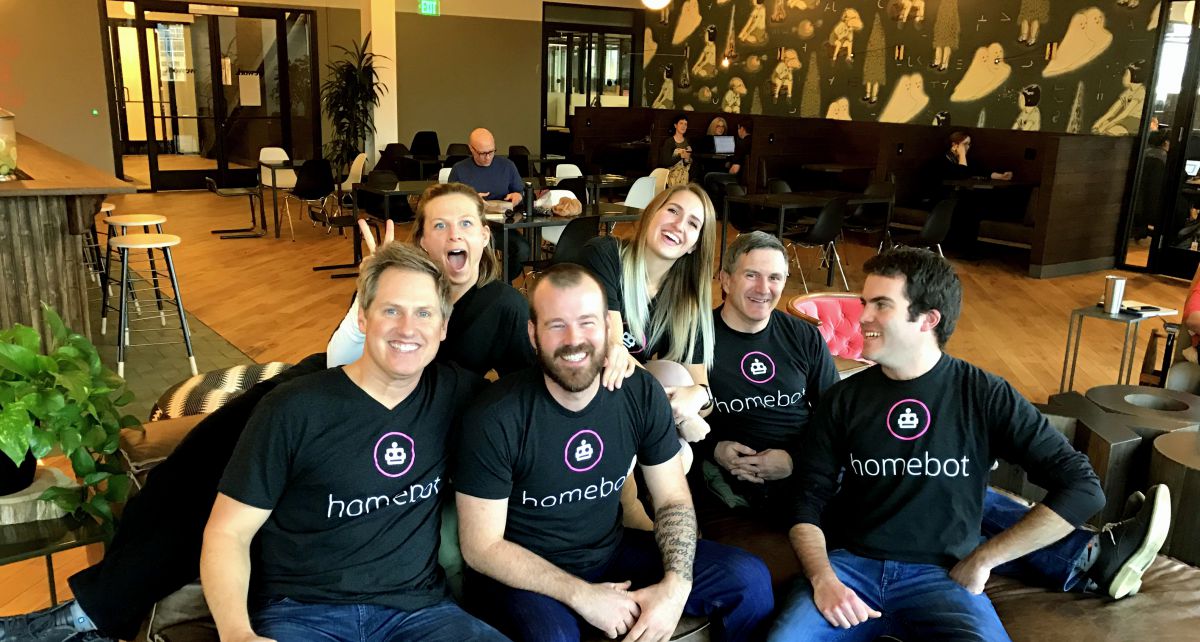 Homebot simplifies all of the sophistication and complexity of investing in homeownership to build wealth. The company delivers monthly dashboards to homeowners showing different steps they can take to turn their homes into a stronger financial asset. It also serves as a marketing platform for real estate agents and mortgage lenders so they can continue building relationships with homeowners long after having sold the house. Homebot's also doing some pretty interesting stuff with data science and analytics in an industry that's primed for tech advancement.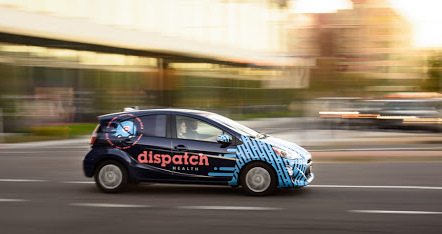 DispatchHealth is "bringing back the house call" by allowing users to summon urgent care services to their home or office through the company's app. After going through a triage assessment, Dispatch will send a medical professional to take care of the patient. Then, they'll bill the patient's insurance directly and even follow up with their primary care team so everyone's on the same page. The company just raised $3.7 million, so we're excited to see what they'll do next.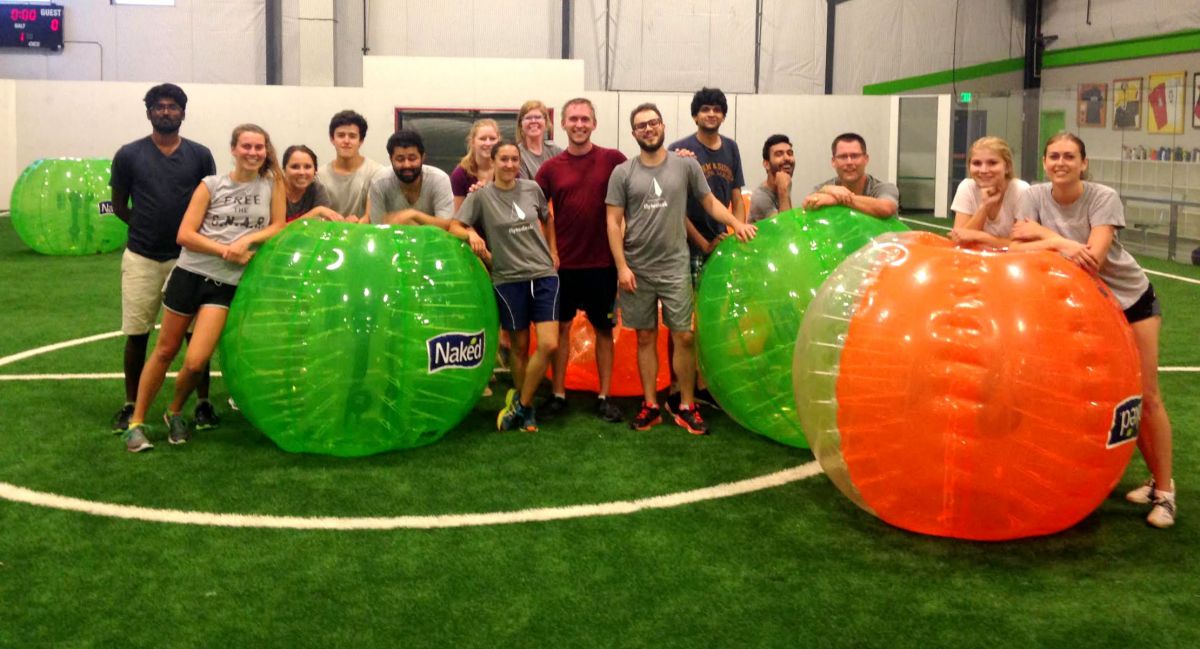 Flytedesk is an adtech company backed by some of the biggest names in the game. It connects brands to millennials via college media like newspapers, bulletin boards and online communities. The company went through both Techstars and Boomtown, and they won the Rise of the Rest pitch competition last autumn.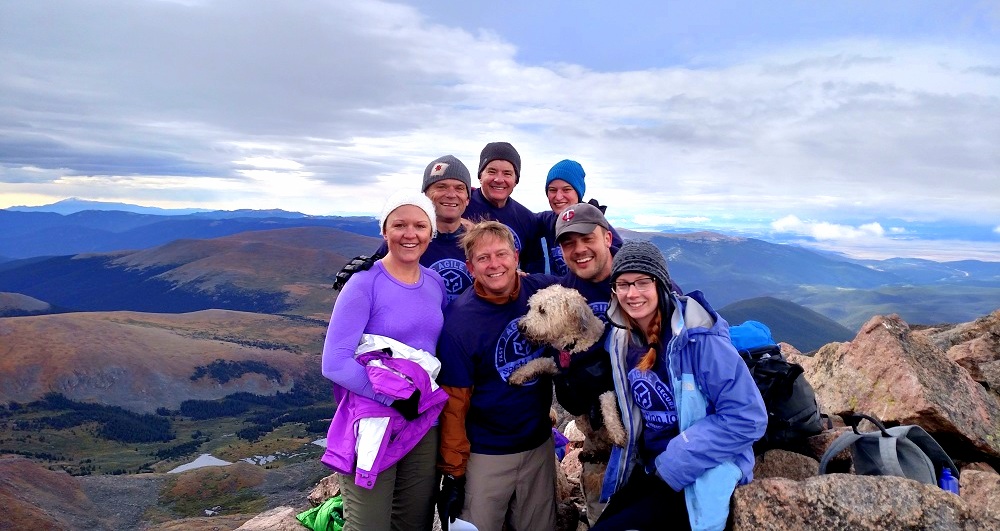 Section.io got its start in Australia but moved its headquarters to Boulder in order to have better access to investment opportunities and Colorado's talent pool. The content delivery network was part of Techstars Boulder's class last year, and they're expecting major growth in 2017.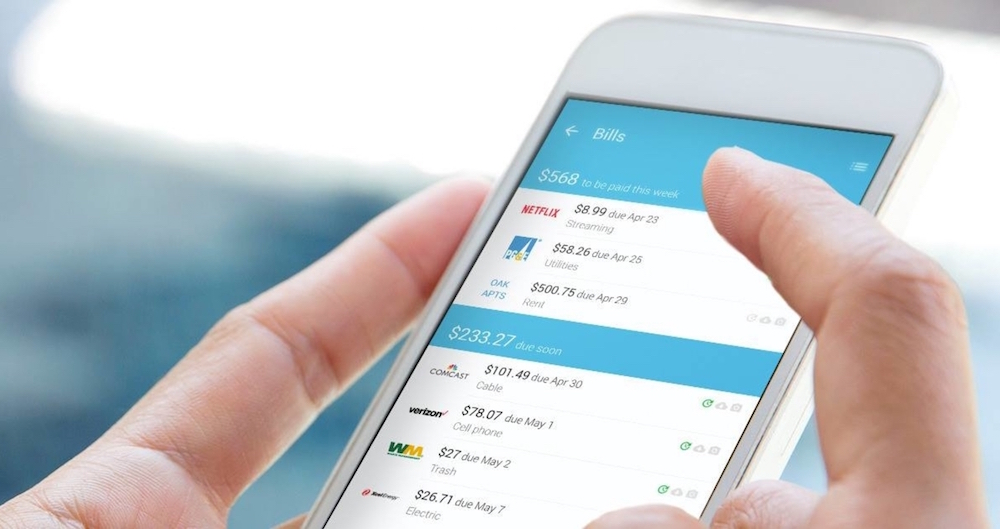 When living with roommates, figuring out how to split bills can be a pain. Based in Fort Collins, BillGO solves that problem by allowing users to link their accounts to an app and pay bills collectively. That means roommates don't have to make multiple Venmo transactions to settle the score, and landlords don't have to cash an inordinate amount of checks every month.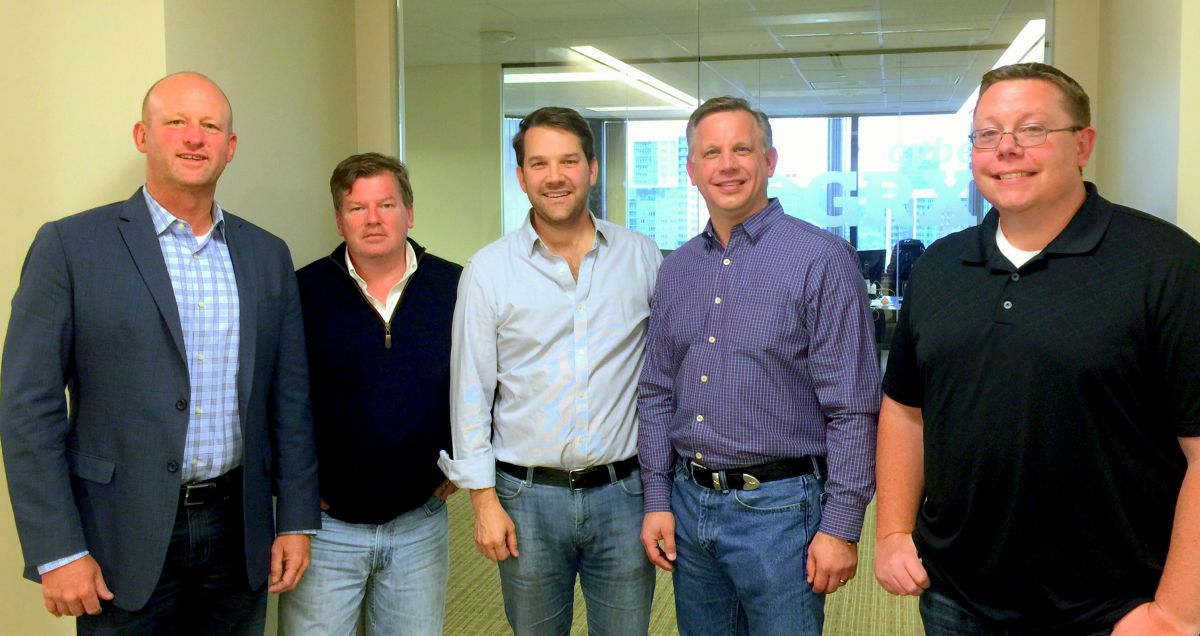 As companies continue to agree to digital partnerships with one another, managing cybersecurity risks with third-party vendors can be a hassle. CyberGRX's platform works with enterprise customers and their vendors to identify, mitigate and manage cyber risk. CyberGRX launched in 2015 and brought in a $9 million Series A last summer. The company plans to leave beta in April of this year.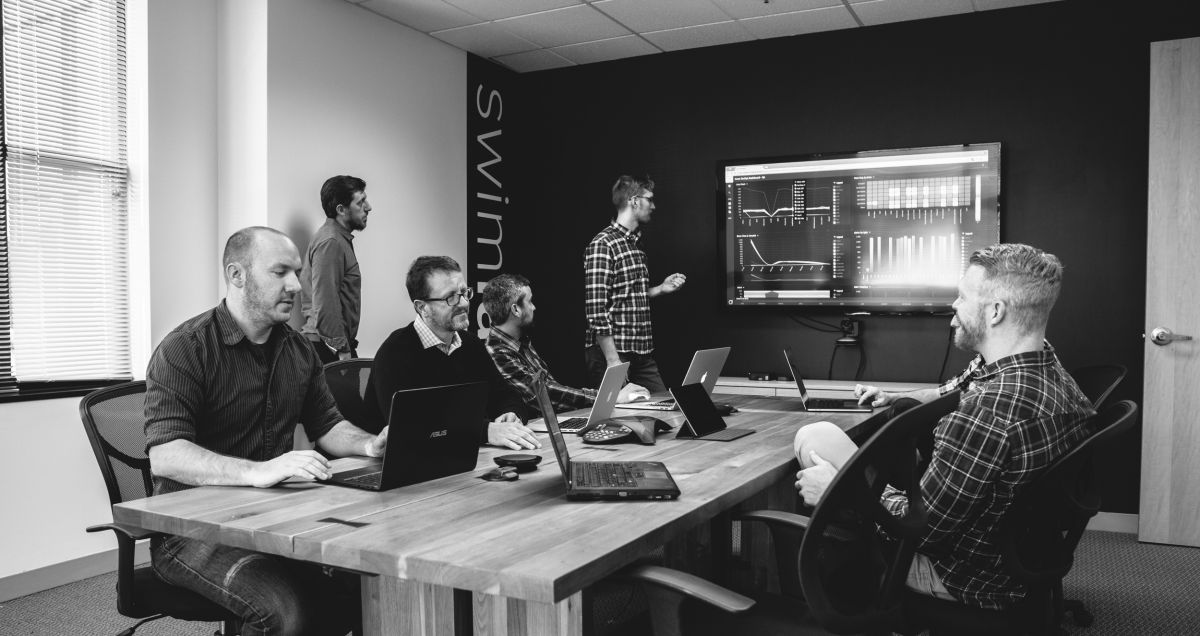 Swimlane's cybersecurity programs help organizations identify and automatically address security threats. They count Fortune 1000 companies and U.S. federal agencies among their clients, and they saw 130 percent year-over-year growth in 2016. Having recently raised $6 million, the Louisville-based company plans to add to their sales, marketing and R&D teams this year.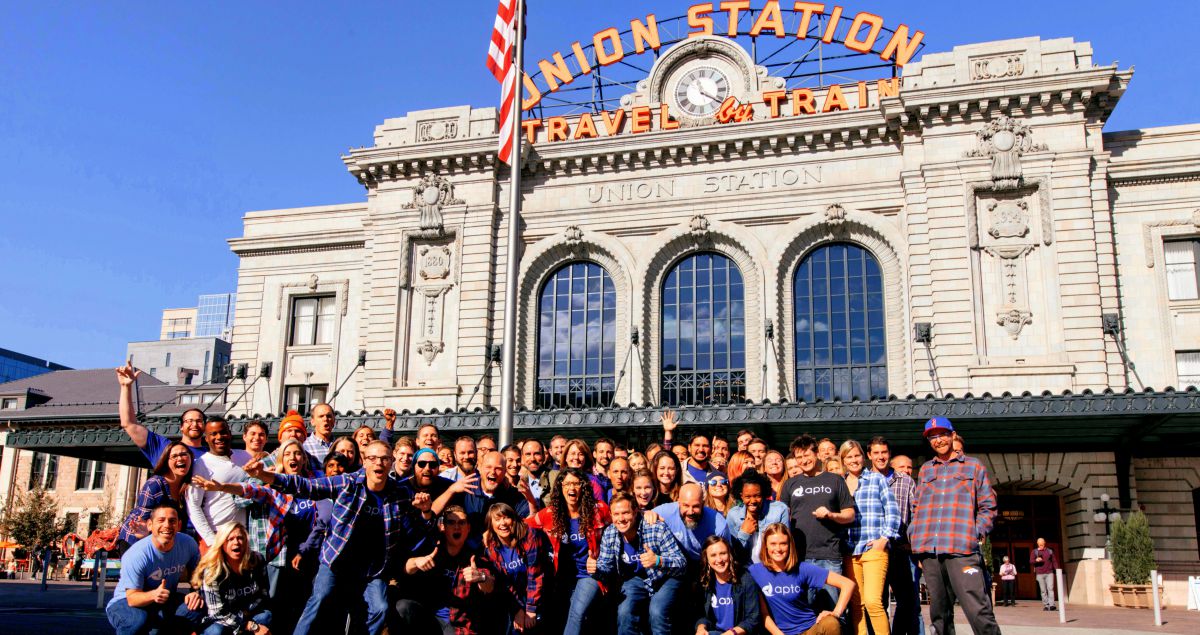 Apto has exploded in popularity in the last year. Created as a result of the recession, the commercial real estate CRM tool experienced massive growth, practically taking over Galvanize's Golden Triangle campus before moving into their own Ballpark office a few months ago.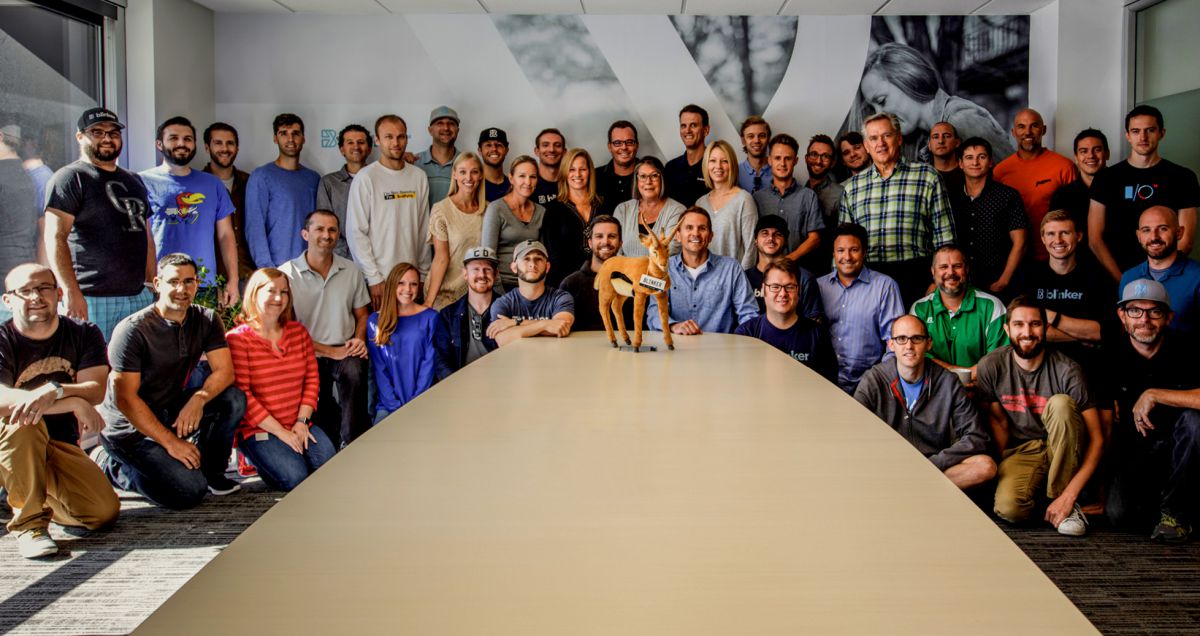 Blinker's been around since 2012, but they only came out of stealth last year. The company's app gives consumers the ability to post their car for sale, simply by taking a picture of it. Using the car's license plate, Blinker compiles data about purchase history, major repairs and accident history, bringing more transparency to the deal.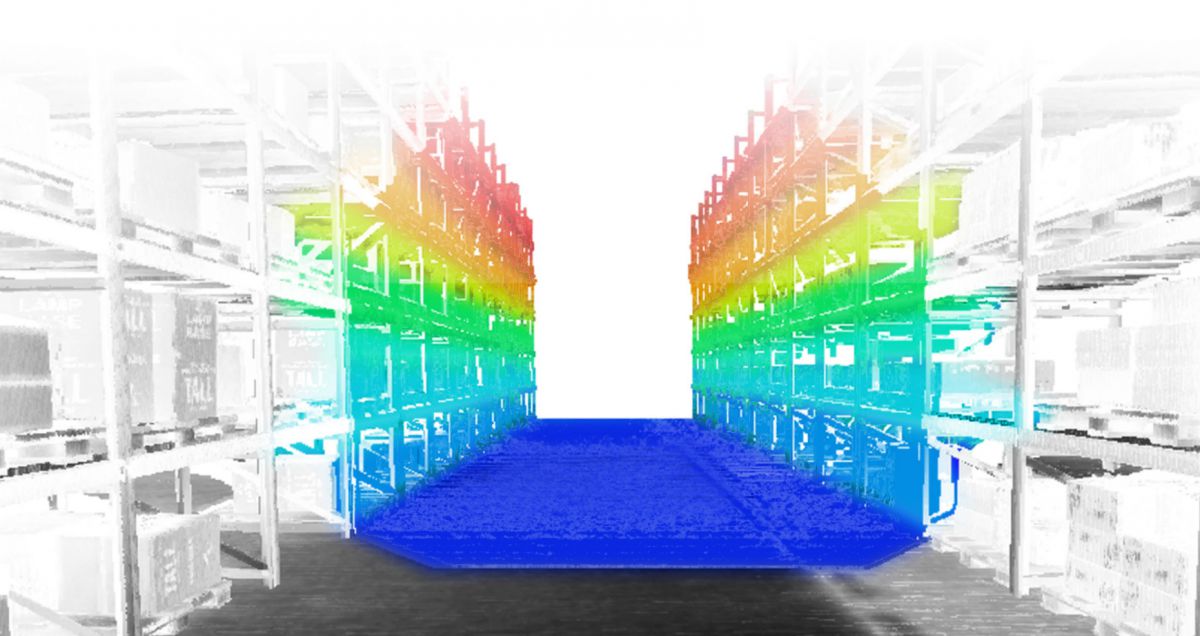 CANVAS' work is proof the future is now. They came out of stealth in 2016, and as it turns out, the team is building autonomous vehicles that can operate indoors — that means self-directed robots working in warehouses and other buildings that are aware enough to avoid obstacles like shifting inventory and human workers.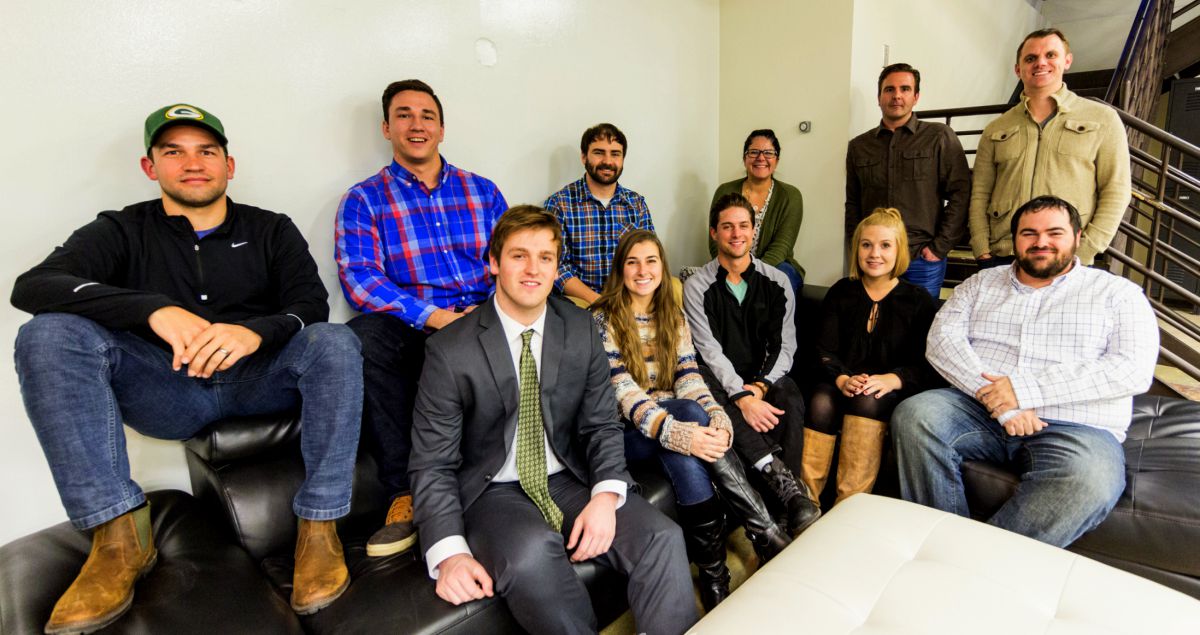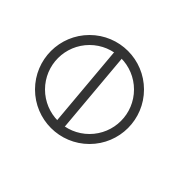 It's hard to make use of that sweet, sweet Amazon Prime membership if you aren't able to find the best deals out there. That's where Amplio Digital comes in. Amplio works with major brands to optimize their Amazon marketplaces and digital marketing campaigns. The Boulder company got its start in 2014 and has remained bootstrapped as it doubled revenue in 2016.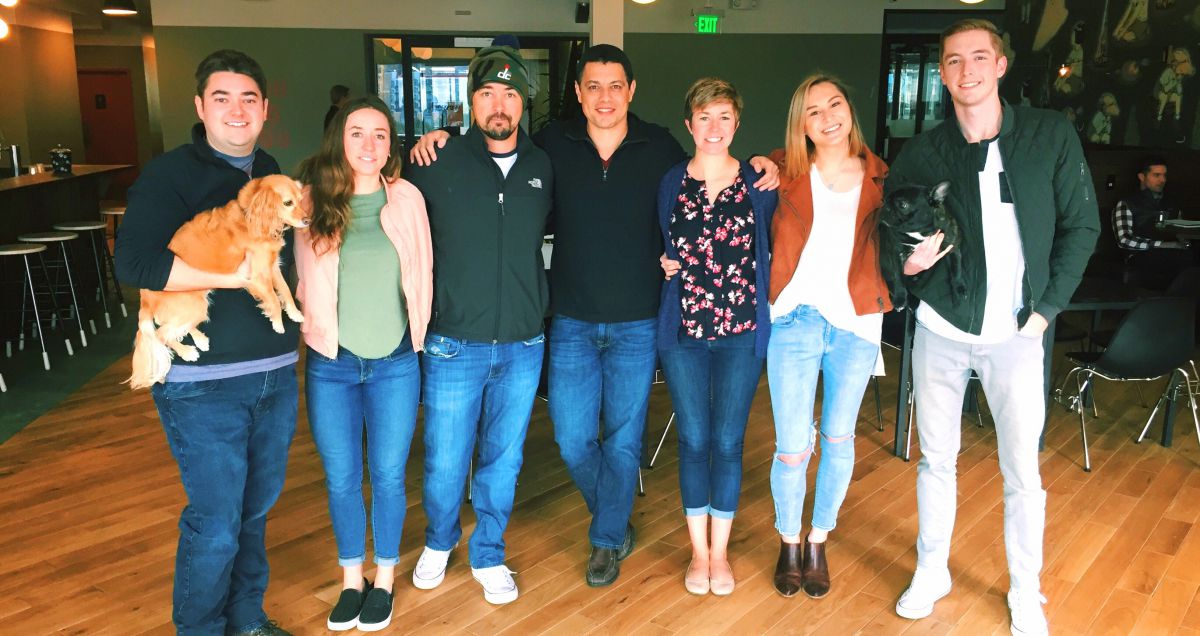 Fluid hopes to help people reduce waste, meet their neighbors and make a bit of cash. Through their app, users can let people borrow items in exchange for a small fee. Users in need of anything from an electric drill to a Tesla Model X (no, seriously) can request to borrow the item for a set amount of time. Fluid launched in Denver late last year, and it's already got an impressive array of items listed, including a Phantom drone, a waffle maker and a yoga trapeze swing.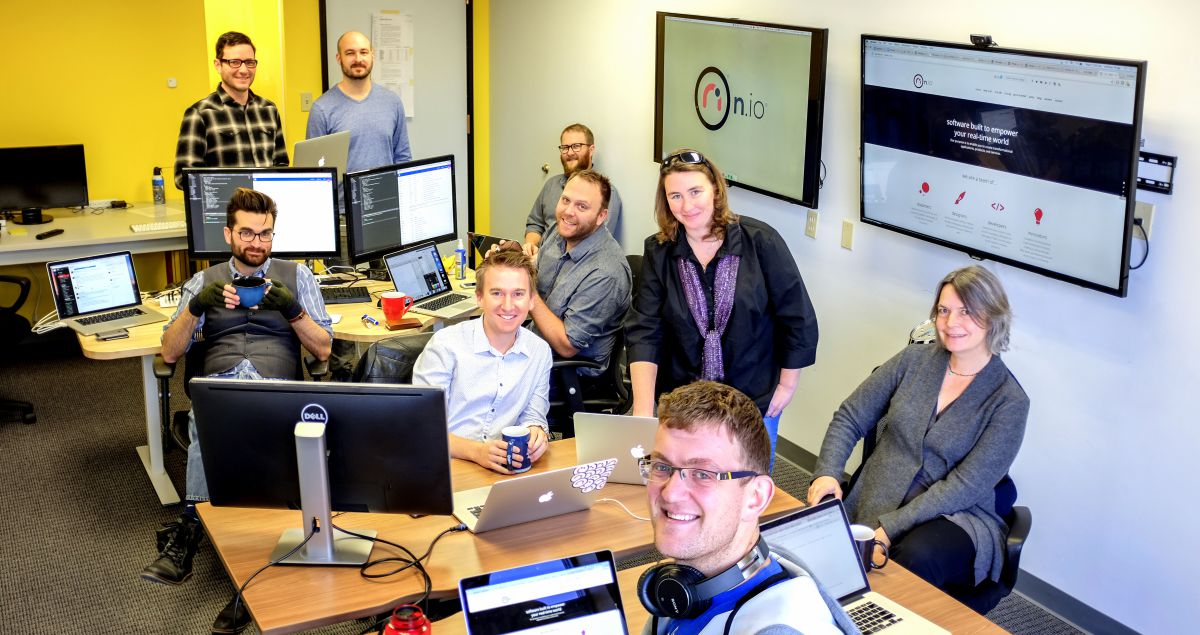 We're always pretty intrigued by companies working in stealth, and n.io is no exception. What we do know is that the bootstrapped company builds software that combines data, people and machines. They plan to come out of stealth sometime this year, and we're excited to see what they've got in store.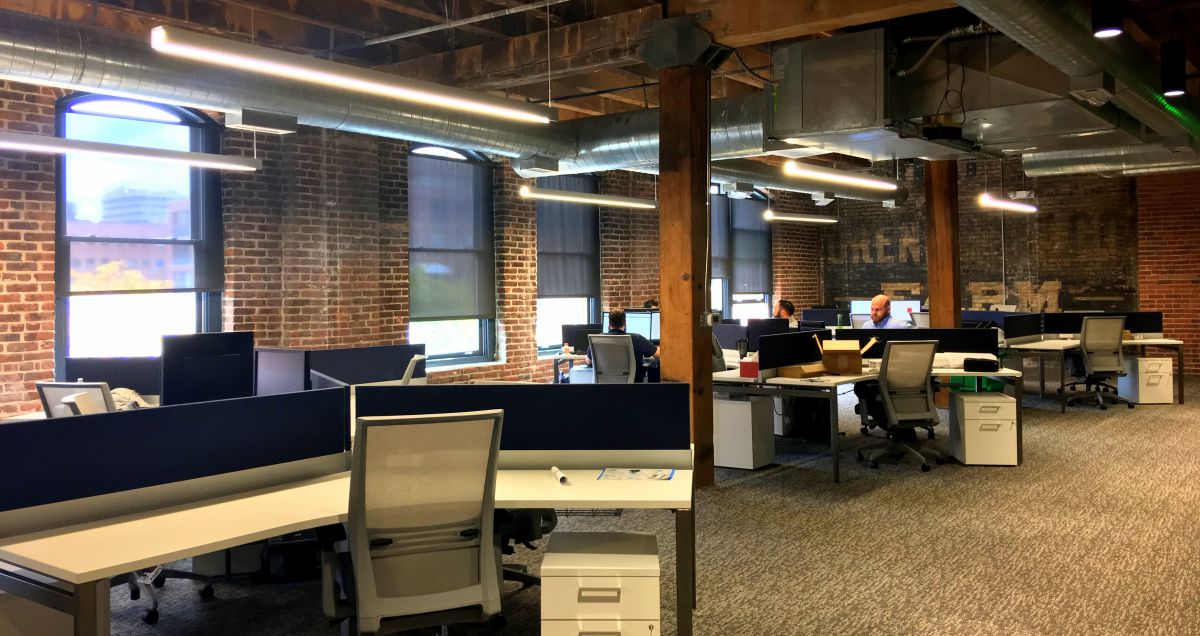 ShaleApps works with the oil and gas industry to optimize logistics and simplify the entire process, from drafting a work order to collecting payment. Workers and managers can message one another within the app, and managers can even see real-time updates on a truck's status and their employee's progress and even adapt work orders to optimize time spent on different jobs. The team has grown quickly, from 10 to 40 in just one year.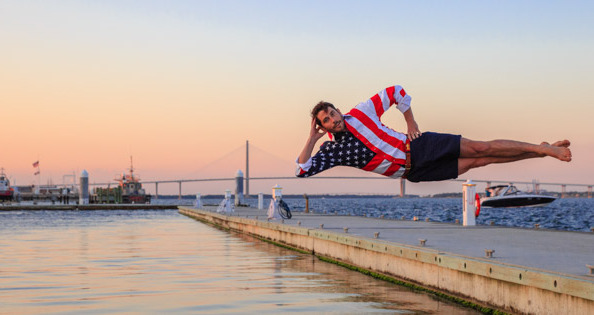 Shinesty got its start as a reseller of vintage clothes for themed parties. Since then, it's evolved into a popular e-commerce company where they sell their own products, from Broncos-themed suits to pizza-emblazoned fanny packs. For Coloradans heading to a party or looking to steal the show, Shinesty's the way to go.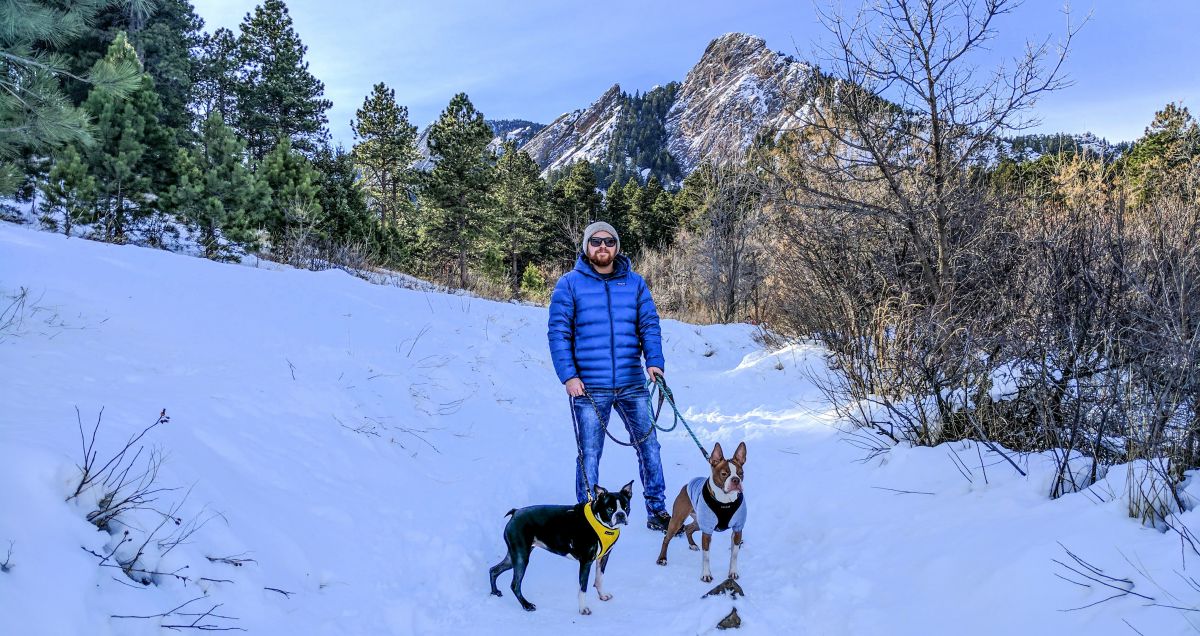 When our furry friends need some medical attention, we don't have a lot of time to dig around search results looking for the best vet. And most vets don't have a lot of time to focus on their websites or SEO, either. Enter WhiskerCloud, which works with vets to develop custom websites and marketing practices so that when you're in need, you can easily find the vet closest to you.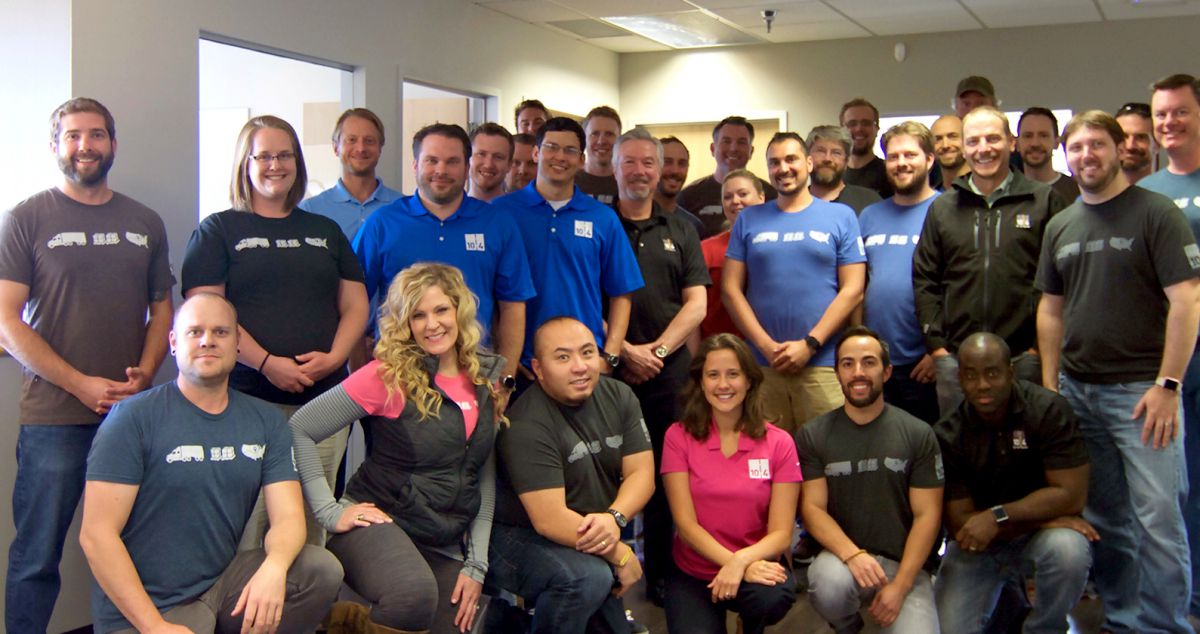 10-4 uses tech to solve a problem many of us aren't even aware of: optimizing cargo loads so empty trucks don't drive all across the United States. Companies can track inventory, view shipments, check the status of deliveries and even see how weather and traffic might affect deliveries.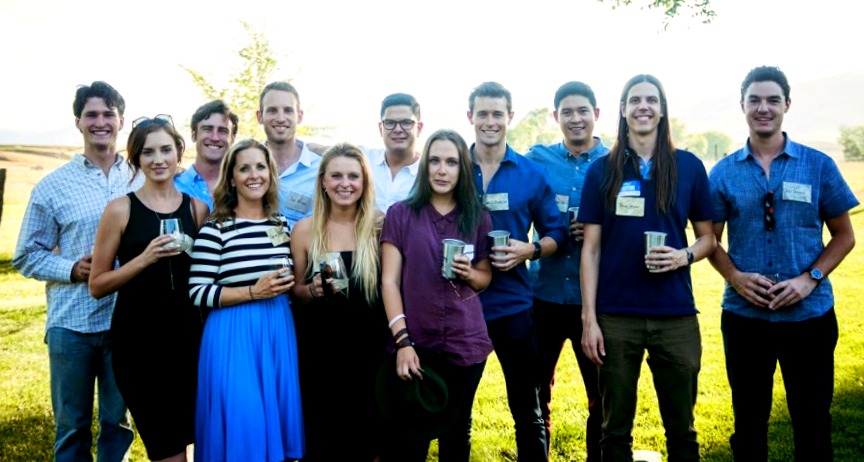 Baker seeks to improve the purchasing experience for cannabis consumers and retailers. Their platform allows retailers to create check-in stations and loyalty programs — and even send customers updates about deals and events via email or SMS. Since 2015, they've grown their presence to 200 retailers and dispensaries across six different states.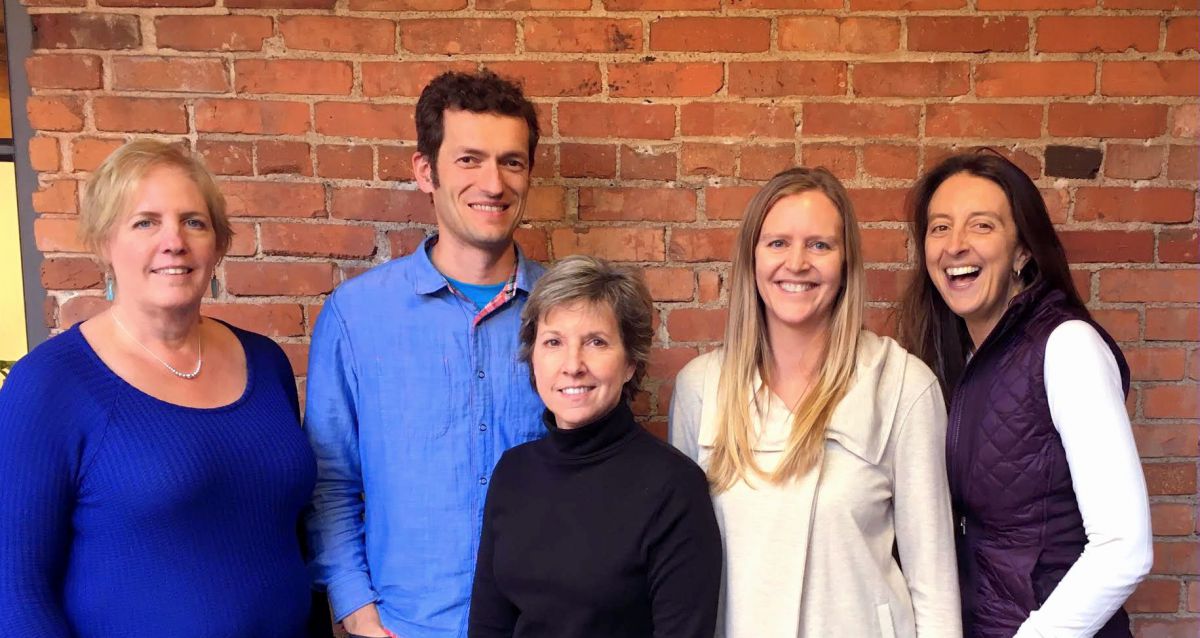 Airstream Health is an on-call healthcare advocate for self-insured employers. They're a few months into a paid pilot and expect to launch by the middle of 2017. There's still quite a bit we don't know about Airstream Health, but with an all-female founding team with impressive backgrounds, we look forward to seeing where they're headed next.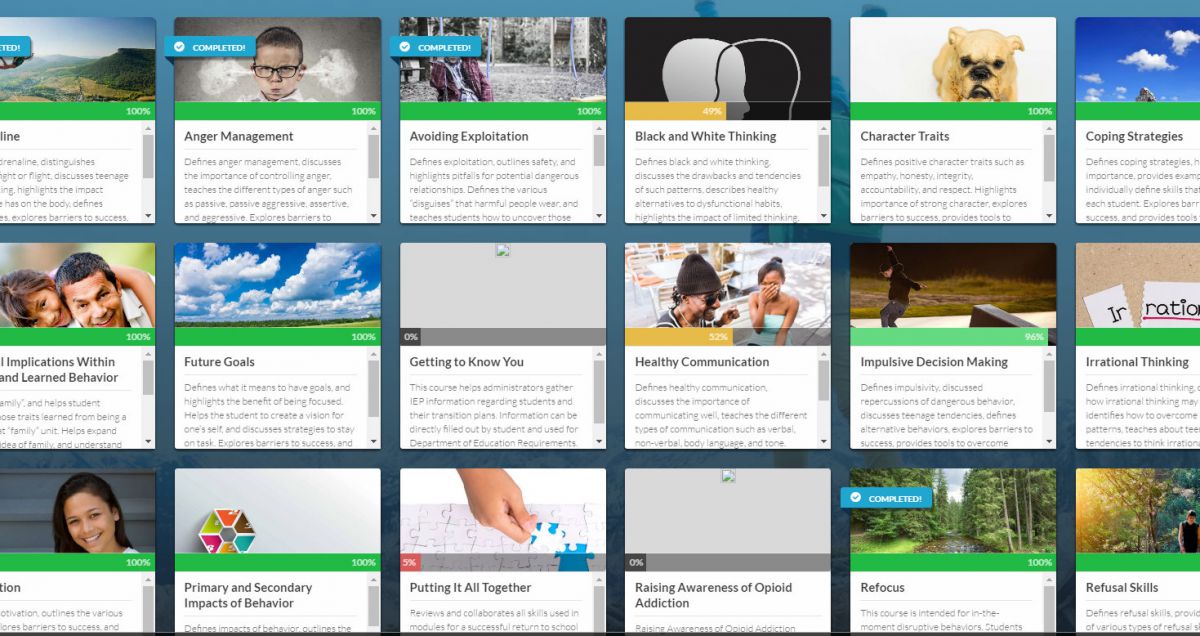 BASE Education uses a model called Social Emotional Learning to help prevent student suicides and school-based violence. On BASE's platform, students have an opportunity to process their emotions, learn coping skills and get help from trusted adults. Their language processing tools are able to recognize when a student might be considering harming themselves or others and notifies adults along with providing helpful talking points. Since their official launch in August of 2016, BASE said they've prevented 17 potential suicides and three potential acts of school-based violence, while also getting hundreds of kids the help they need.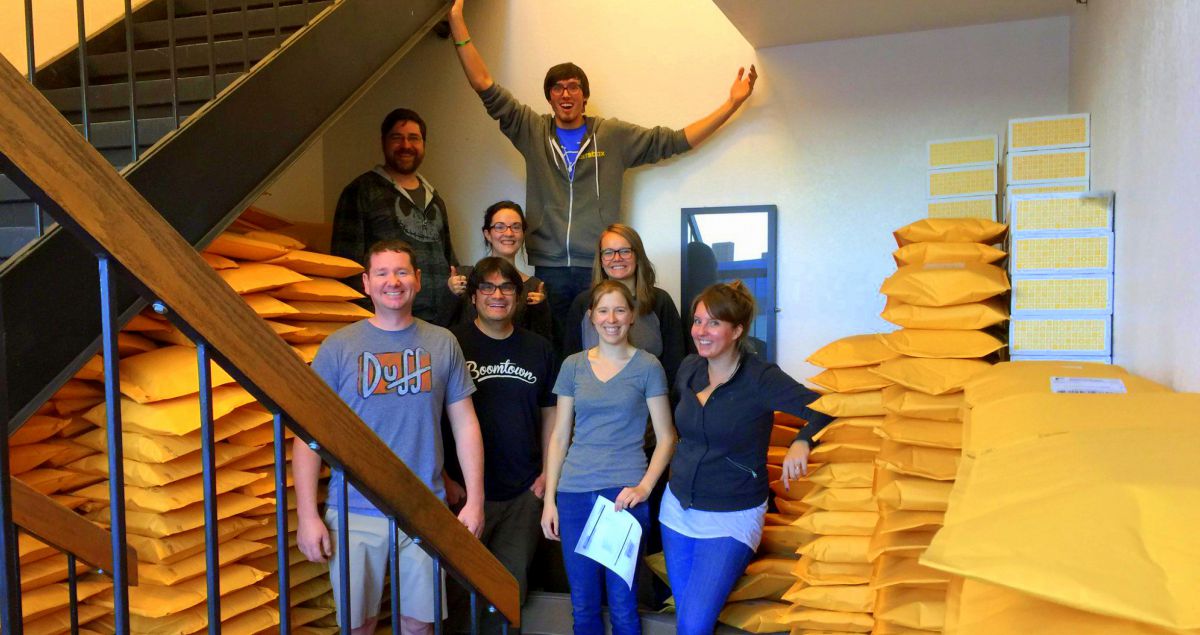 There's a high demand for STEM talent, and one of the best ways to fill that demand is to get kids interested in the field while they're still young. Bitsbox is doing their part with a subscription service that sends kids a monthly box full of games, toys and a booklet to walk them through the steps of building an app. Though they're a consumer-focused company, Bitsbox has also started partnering with local schools so more Colorado students can have a fun way to learn to code.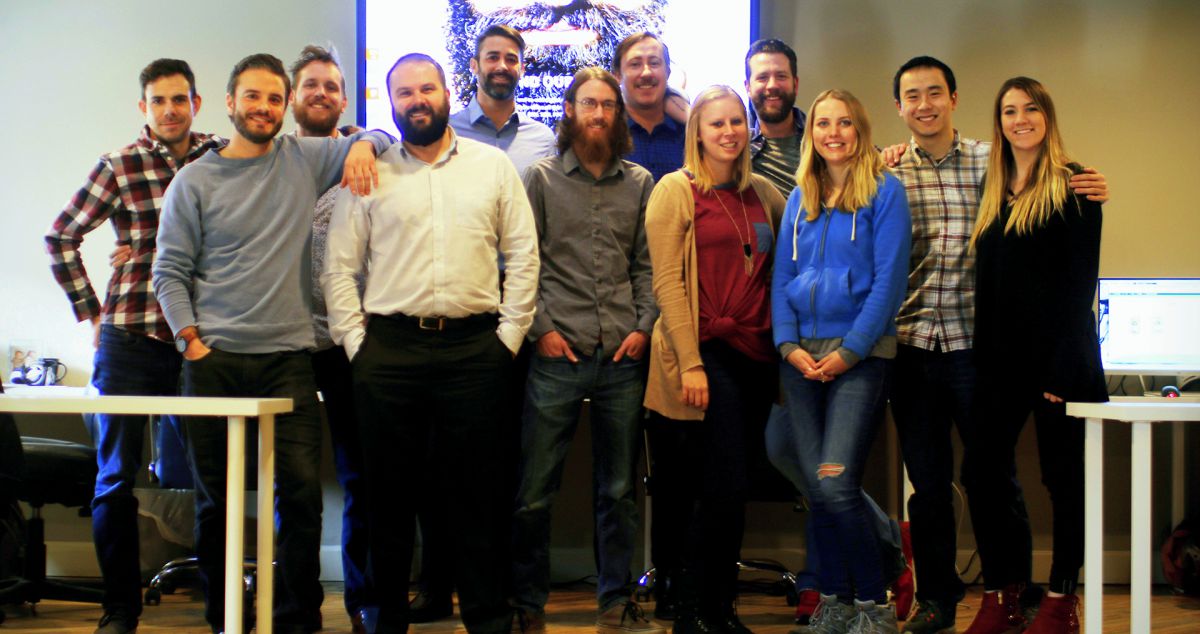 Buhv Designs is a web design and digital marketing agency; they've created hundreds of websites for clients, and their team brings a collective 50 years of experience across different marketing disciplines like SEO, paid advertising and web design and development. The company expects to double their design and engineering team in 2017.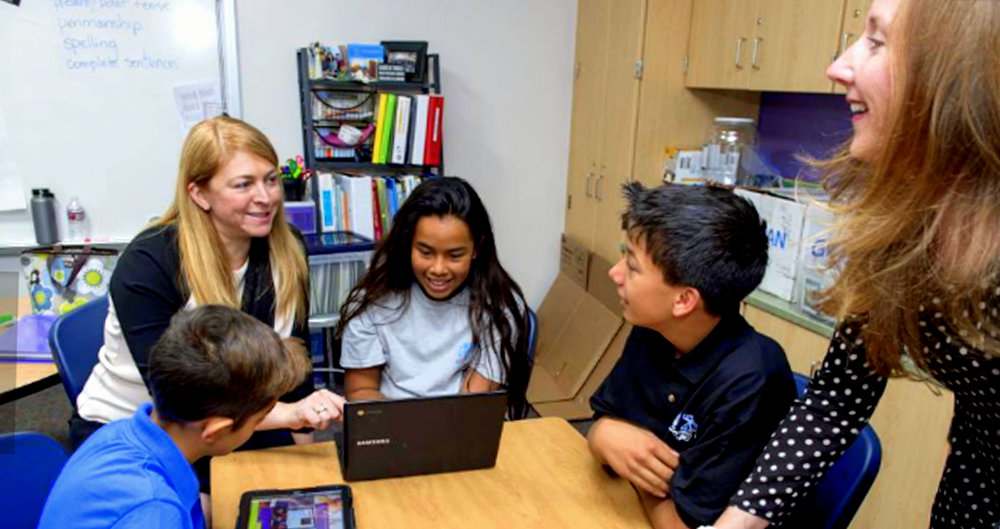 Couragion hopes to inspire kids to pursue STEM careers by exposing them to real-life workers in the industry. Through their app, Couragion users can explore different career paths, watch videos from "mentors" working in various STEM roles and play games to help them discover what they value most in a career. In 2016 they went through AT&T's Aspire accelerator and won the Colorado Technology Association's Startup of the Year award.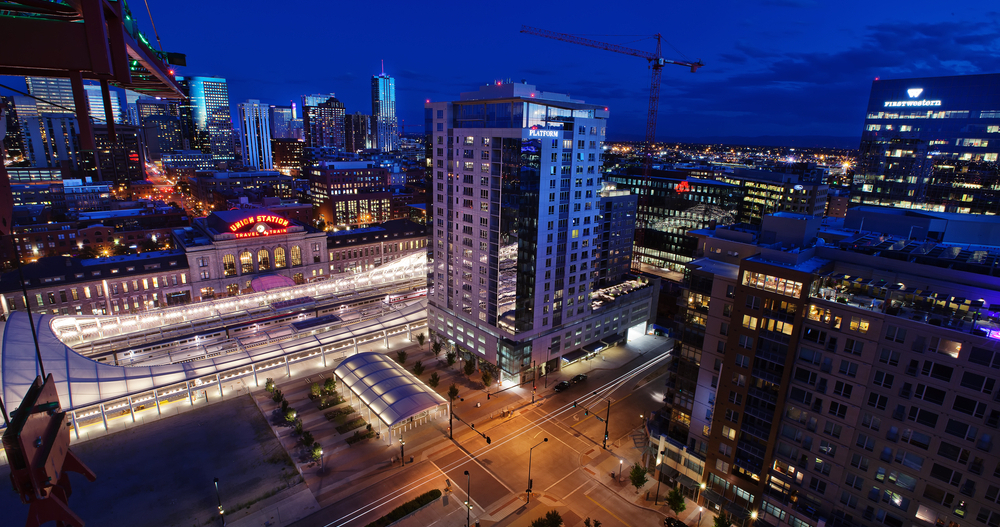 In the last few years, media has become more consolidated and conglomerated. Local news coverage has been hit especially hard. Filling the void in Denver is Denverite. The company launched in the summer, sending readers a daily email summarizing everything that happened that day. Since then, they've expanded to telling the city's most important stories, along with some levity like collections of adorable senior dogs.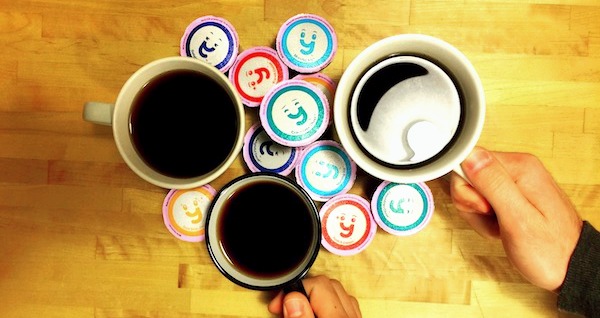 A sister company to Big Footprint and ShaveMOB, DripJoy launched last year during Denver Startup Week. The e-commerce and hardware company has created its own single-serve coffee brewer that's accompanied by an algorithm-driven subscription service. DripJoy's software knows how much coffee a home or office consumes, so they can send a new shipment right before you run out.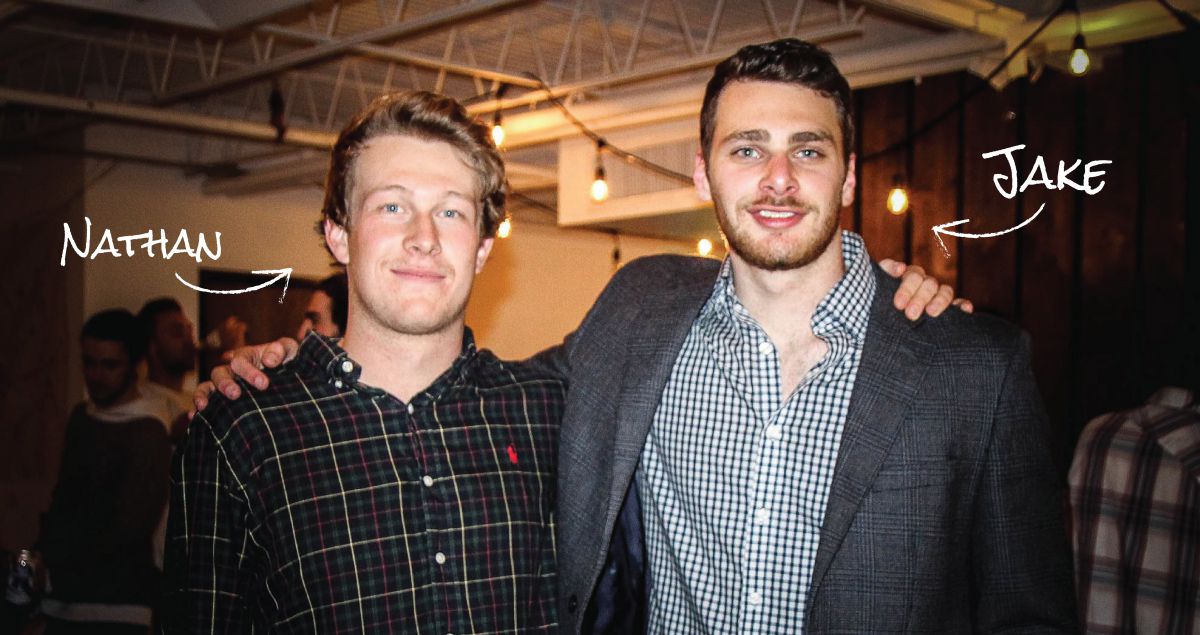 Founded by CU-Boulder students, Eyesight Collective takes a multimedia approach to inspiring and encouraging students along their paths to entrepreneurship and leadership. They launched in 2016 with a video series featuring a number of leaders from Colorado's tech community, and they've since expanded to include webinars, podcasts and mentor-driven workshops.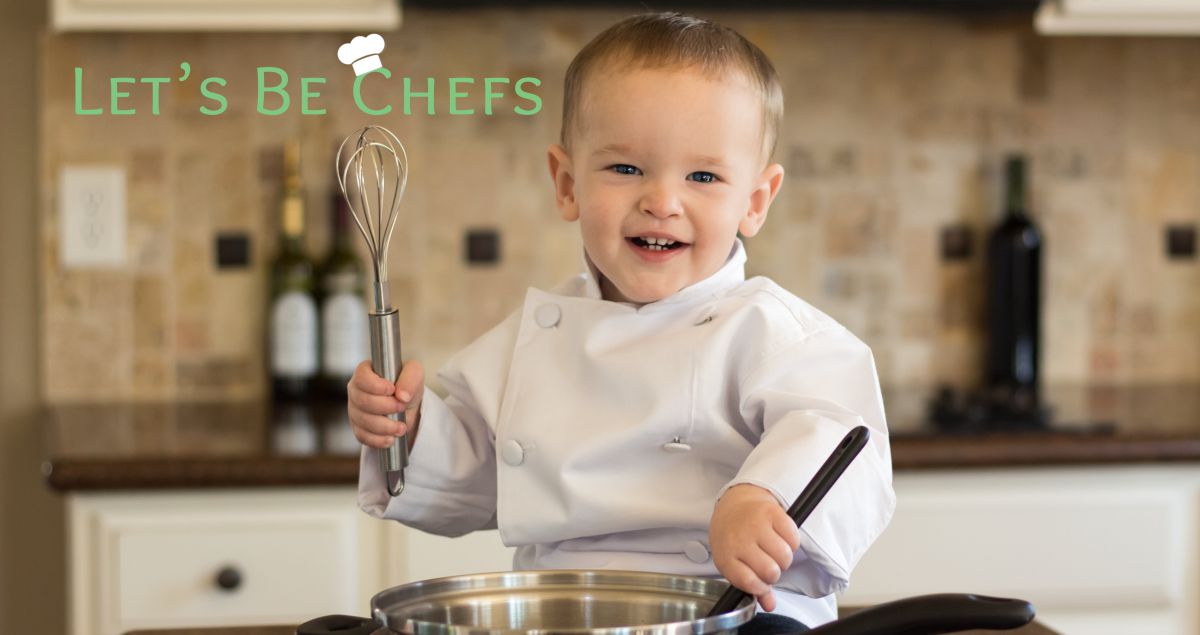 Among the many challenges parents face, finding time to get healthy meals on the table is near the top of the list. Let's Be Chefs sends users personalized menus and grocery lists weekly, and it'll even notify you when it's time to start cooking. The app, which just launched, syncs between devices and is available for iOS and Android.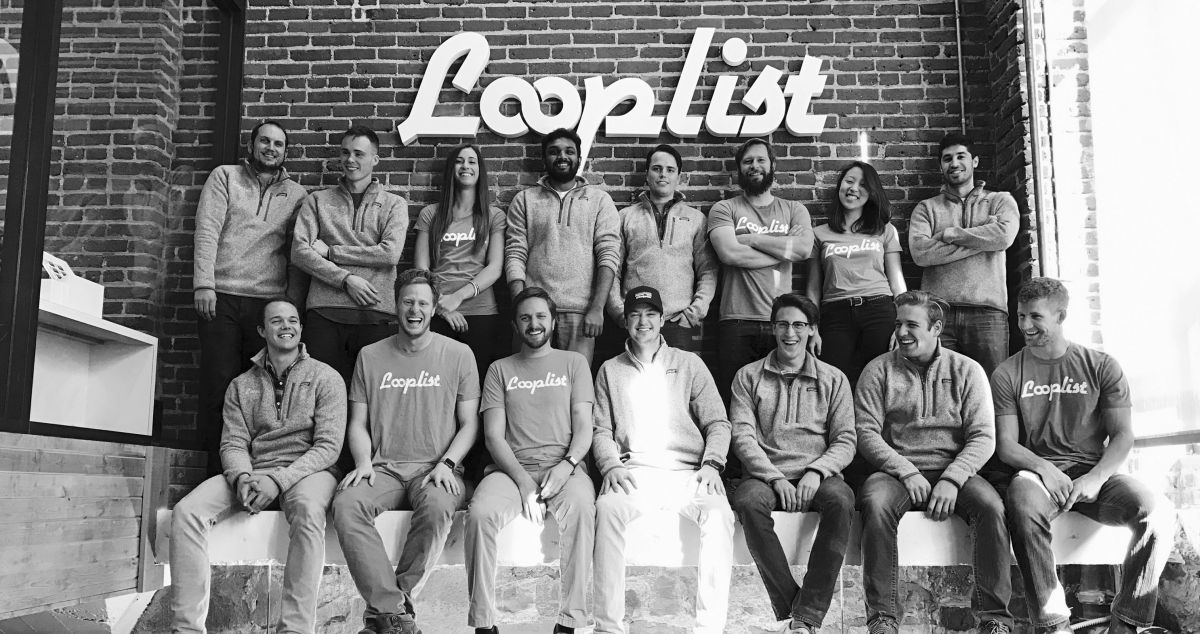 Online shopping is super convenient, but digging through the digital racks still takes more time than is ideal. What if you could open up an app and have a carefully curated gallery of options featuring all of your favorite brands? Looplist's AI tool, Maven, creates a custom store for every individual customer. Using Apple Pay, customers can shop a curated list of products from a varied array of brands. The product is still invite-only.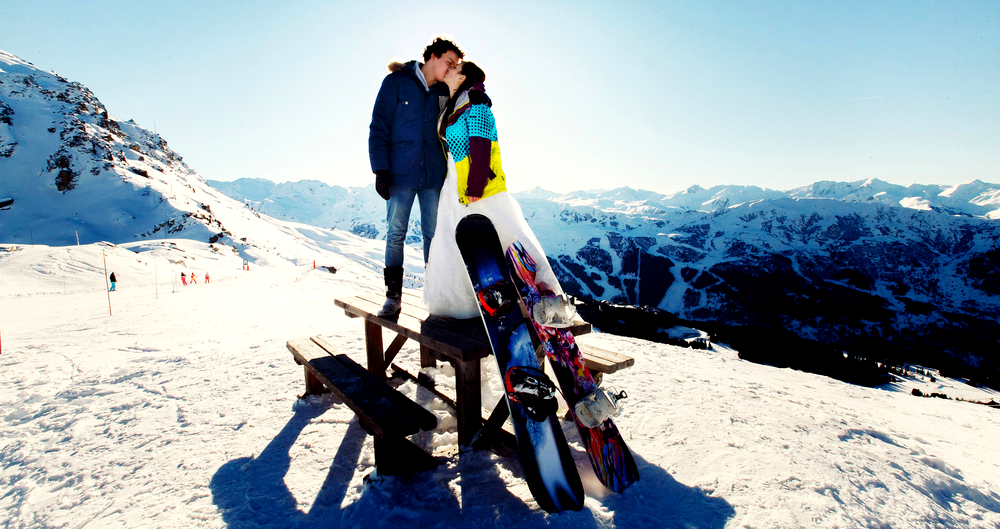 When looking for love, it's essential to find someone with common interests. Founded by a former Alaskan fisherman-turned-ski bum, LuvByrd connects outdoors enthusiasts based on which activities they're into. The company's expanded to different cities across the U.S., and for the winter season they're using "ski lift speed dating" events to drive user acquisition.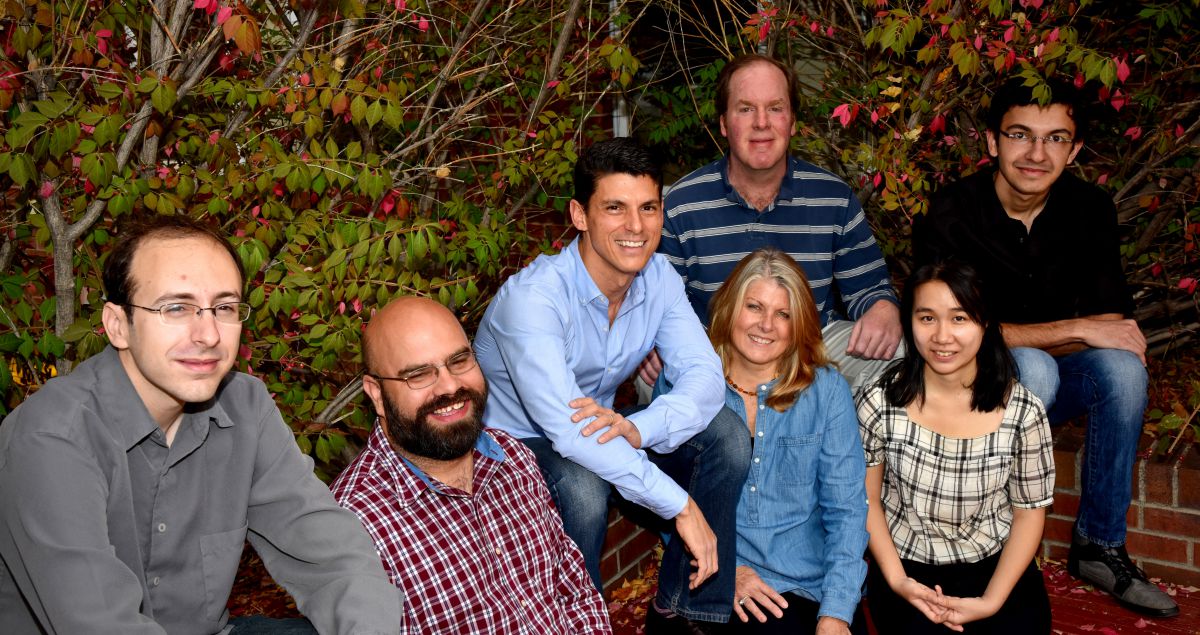 Main Street Exchange is the product for startups starting to raise funding. The company's still in beta, but their platform helps customers manage regulatory compliance when it comes to financing. With the platform, users can share info with investors, close deals, track funding and even have their financing automatically filed with the SEC.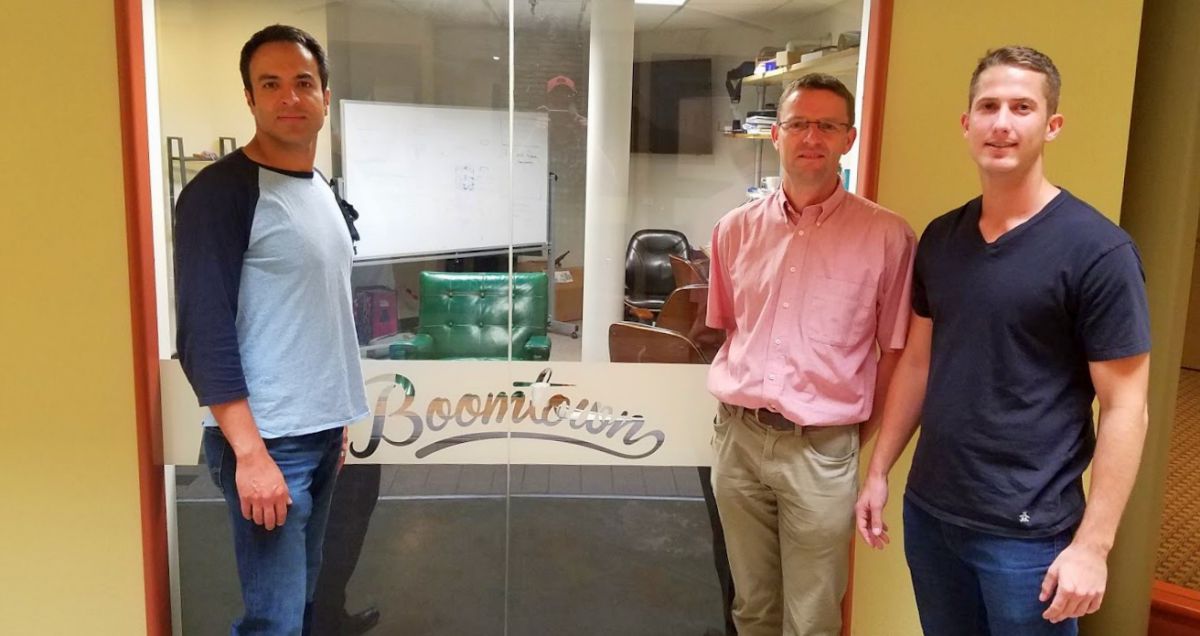 When an elderly family member is in need of assisted living, time is of the essence. One of the best options for elder care is intimate care homes, which only look after a small number of patients at a time, but care homes have small staffs and small marketing budgets. Denver's mimi helps families find and book tours at care homes within 48 hours, so Mom can have access to quality care, quickly.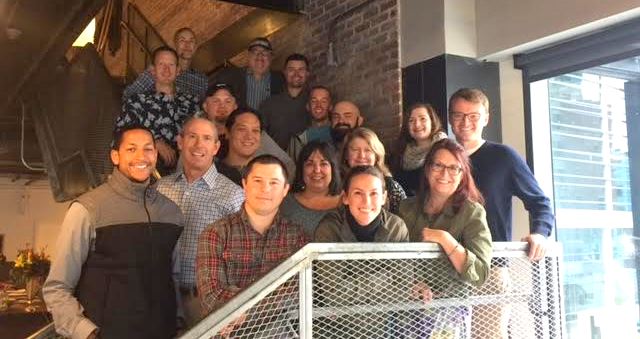 Muve Health focuses on one specific part of healthcare: joint replacement surgery. Their platform optimizes patient care by driving more consistent processes and better communication between care teams and patients — from pre-consultation to well after post-surgery — delivering better patient outcomes and experiences.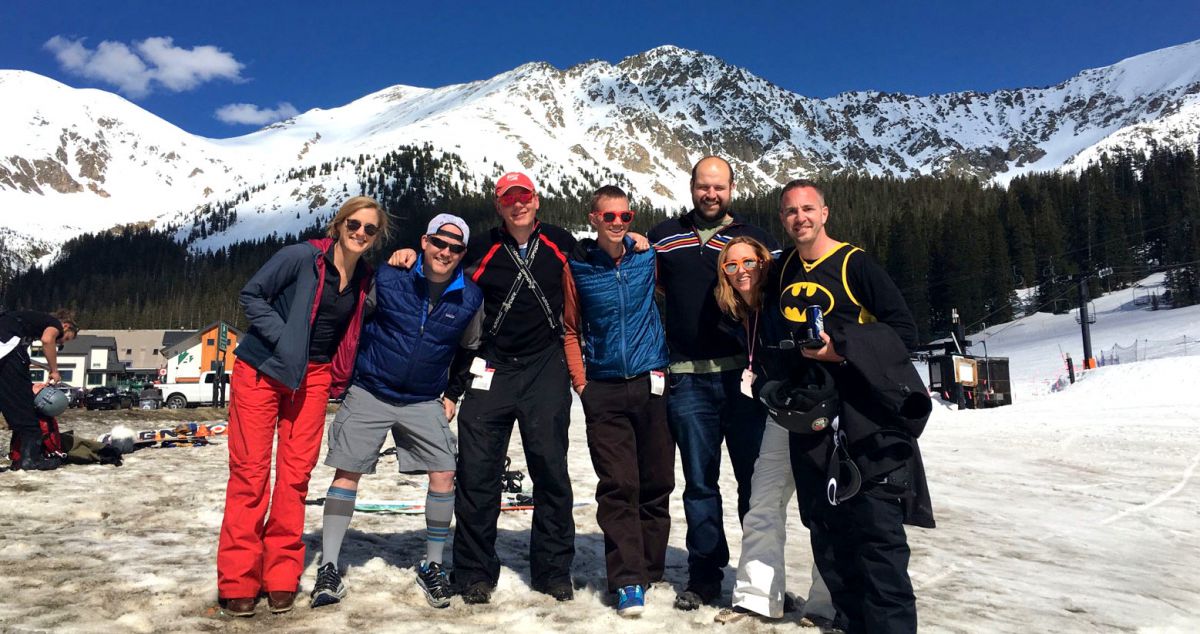 Another player in the real estate field, Neat Capital takes the paperwork out of buying a house. Through their online platform, homebuyers can apply for a loan, close it and make offers through a quick pre-approval process. The team got their start in 2015 and are currently operating in six states, with more to come in 2017.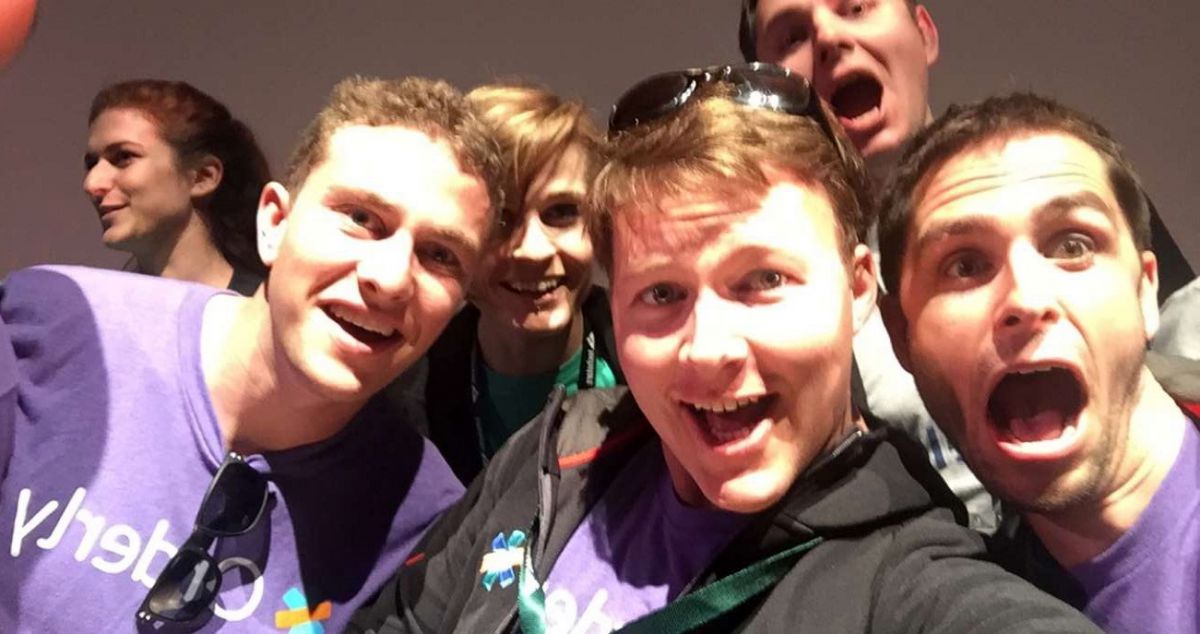 Between deductibles, copays, out-of-pocket maximums and more, healthcare plans can be difficult to figure out. Add being sick and trying to find the right doctor to the pile, and you're in for a whirlwind of stress. That's where Orderly Health comes in. They partner with employers to offer employees the ability to send a quick text about their coverage. Users can ask questions like the cost of an x-ray or whether coupons are available for certain medications, and Orderly Health will respond based on the employee's health plan.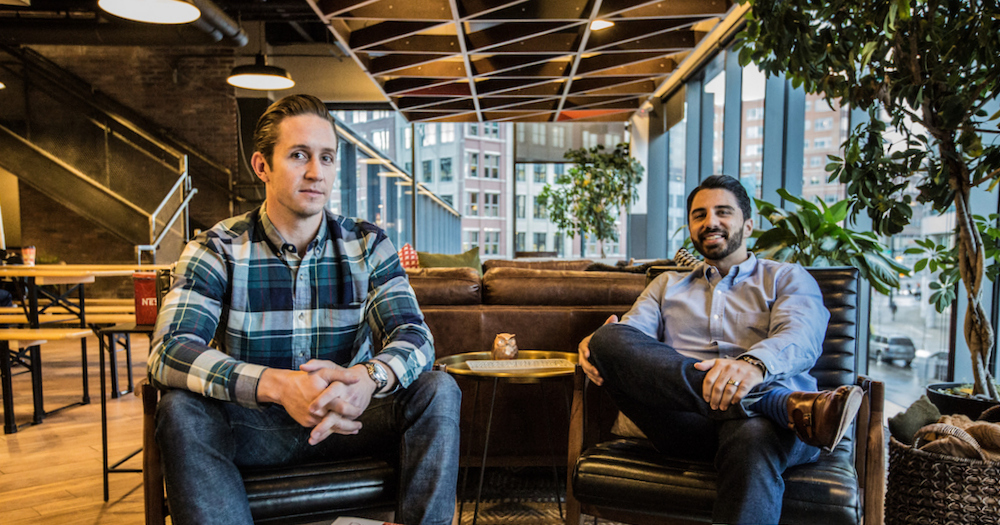 RampUp has created an employment marketplace for nurses and other healthcare professionals. Users create a profile, explore jobs and apply with one click. Companies request and schedule interviews through the platform, and it's even used to formally make and accept job offers. Users also have access to an online community where they can discuss the profession, different career options and more. The company is bootstrapped and counts CVS Health and Banner Health among their clients.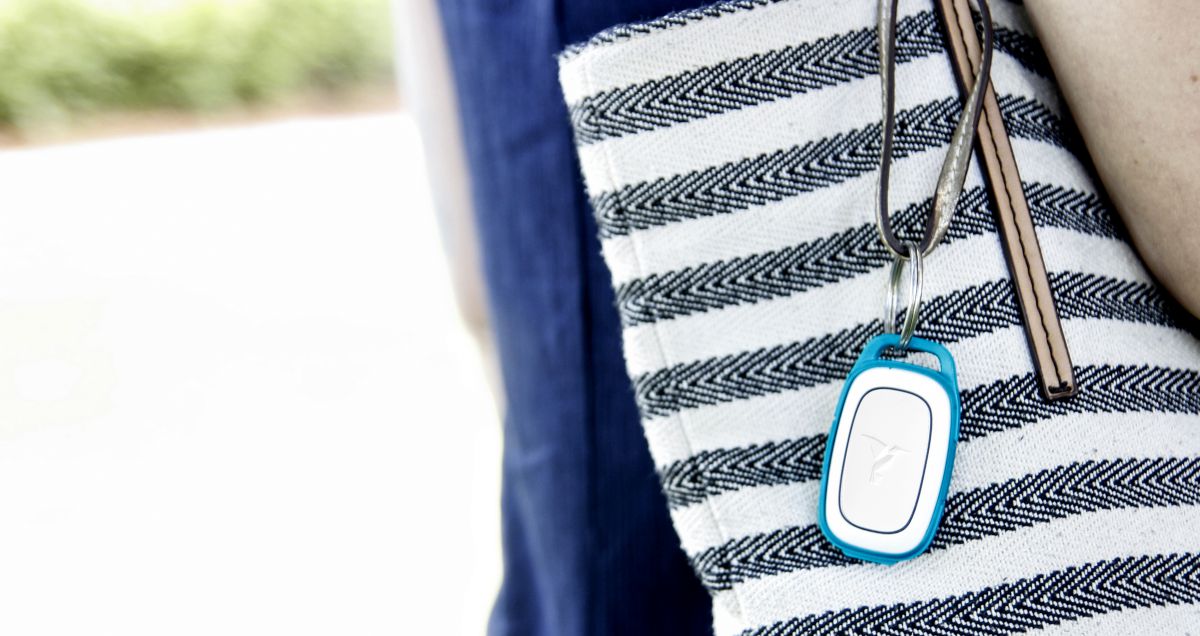 Revolar's wearable device helps people stay in touch and stay safe. Users can program the device to notify selected family or friends when they're feeling unsafe. After going through Techstars Boulder, the company was also part of Techstars' retail partnership with Target last summer, and co-founder and CEO Jacqueline Ros now regularly contributes to Forbes.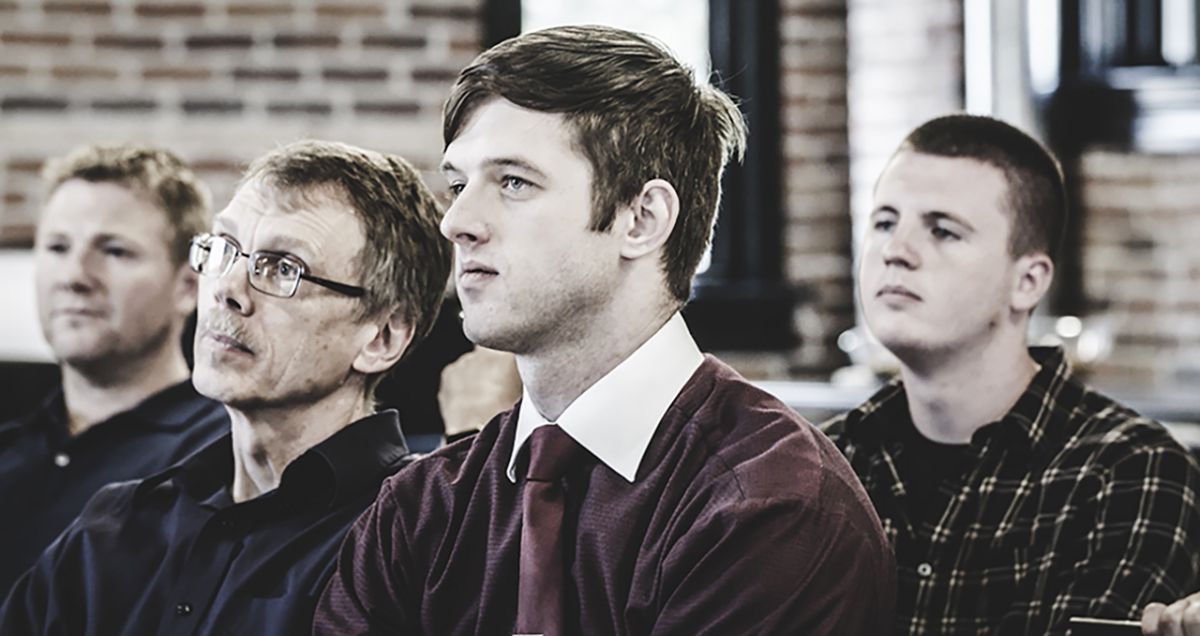 There's a huge demand for cybersecurity talent in Colorado, and SecureSet's here to help with the supply. Its academy prepares individuals for cybersecurity careers, while its accelerator gives budding companies a boost. After getting its start in Denver, SecureSet has started training students in Colorado Springs — a hotbed for cybersecurity — as well.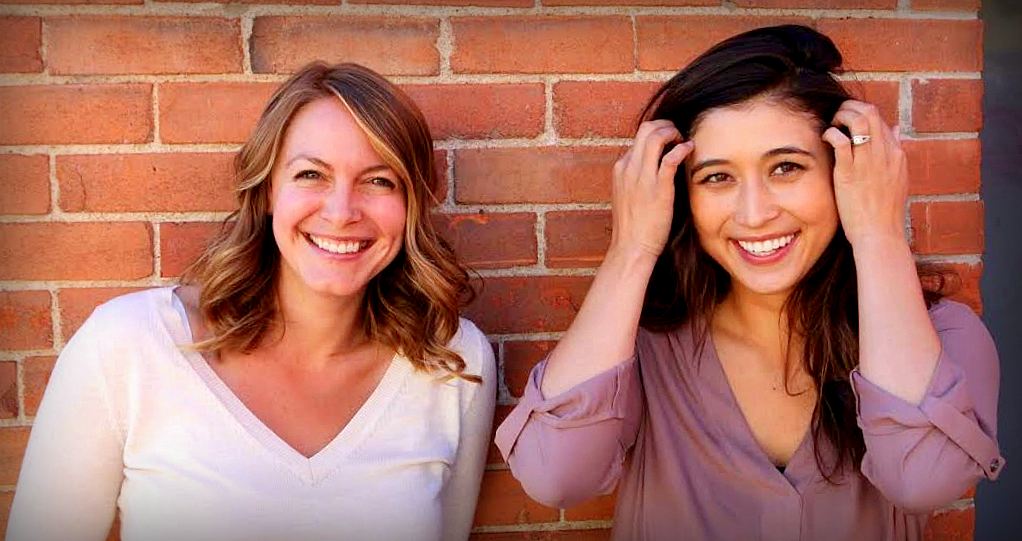 Buying or selling a home can be an extremely stressful process. It can also be expensive, between finding an agent and paying their commission. Founded by a former real estate agent, SideDoor allows sellers to post their homes online and helps buyers access their listings. Once they've come to an agreement, SideDoor connects them to a lawyer to help them get the paperwork sorted.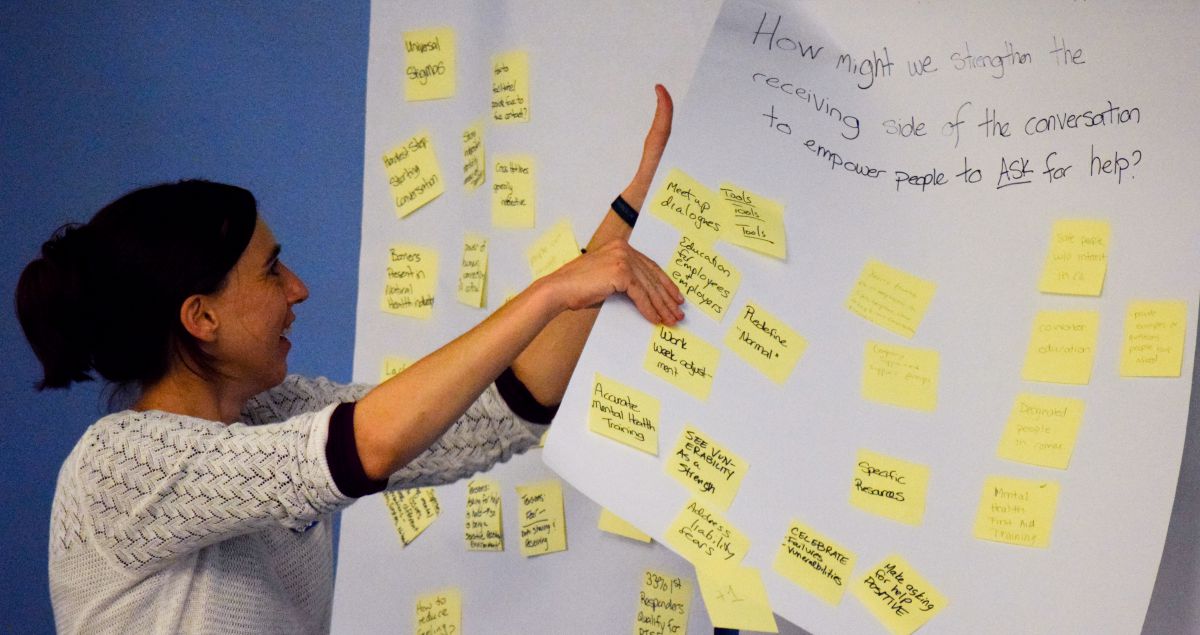 Mental illness is a huge issue impacting tech companies today. Sigmend went through Techstars, and now they work with employers to help them better understand mental health issues and train them on ways to support employees who may be having problems. Through their B Corps-style training and certification process, Sigmend shifts companies' cultures to support and promote mental health.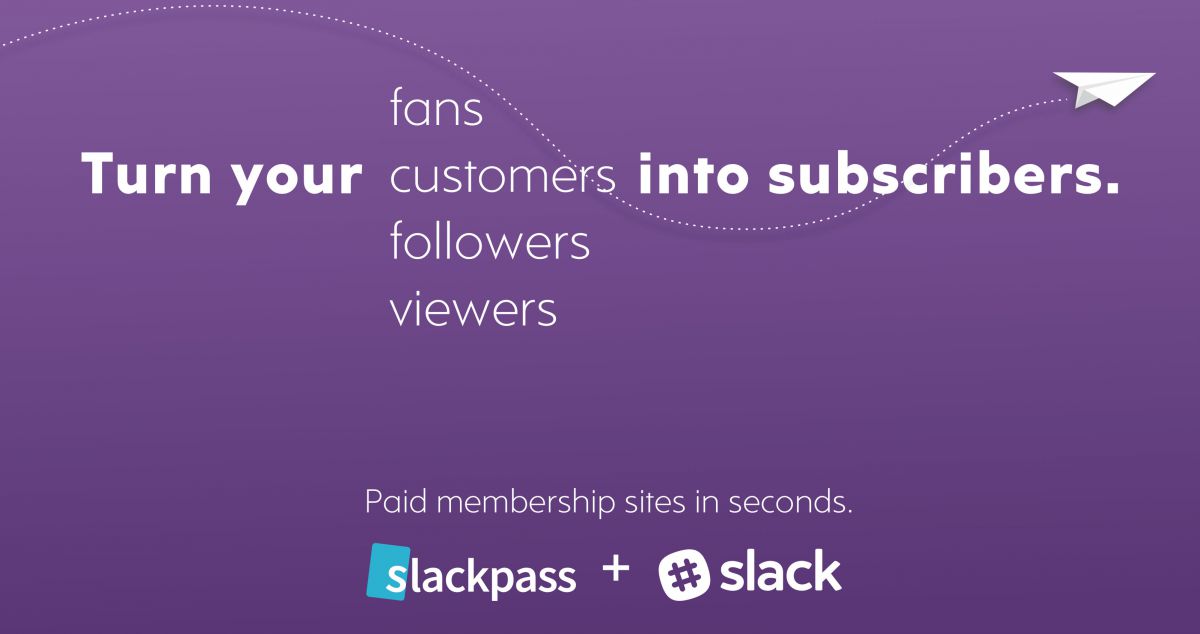 Slack is a great tool for inter-office communication, but it's also becoming a super hot platform for community professionals. For Slack communities that require membership fees, SlackPass acts as a gateway where community managers can create invite pages (instead of a boring old email) and even process membership costs. SlackPass customers can also use the tool to moderate closed channels within a team. SlackPass isn't affiliated with Slack itself, so their product has the potential to be applied to other tools, as well.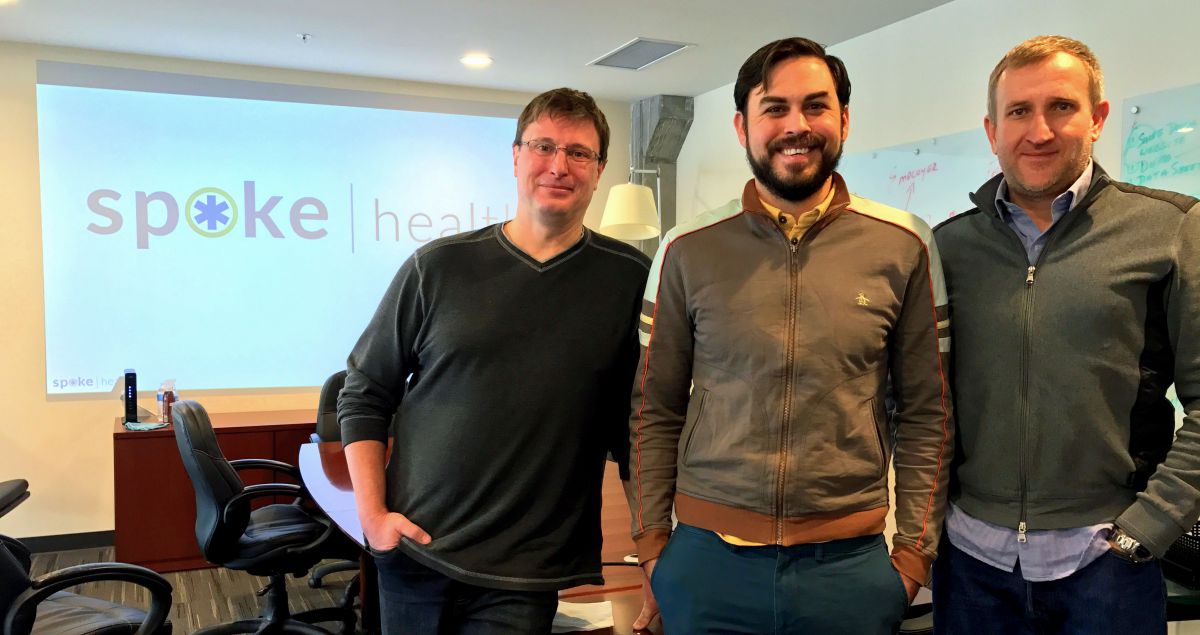 After more than three years, Spoke Health will launch its first product in February. SurgeryHub reduces the cost of surgeries by checking prices in real time. It also gives patients a digital shopping experience, where they can select surgeons available based on market pricing, and assigns patients a dedicated "concierge" who works with them and their families through every step, from planning to recovery. Surgery is one of the most expensive experiences of many Americans' lives, so we look forward to seeing how Spoke Health can help patients save money.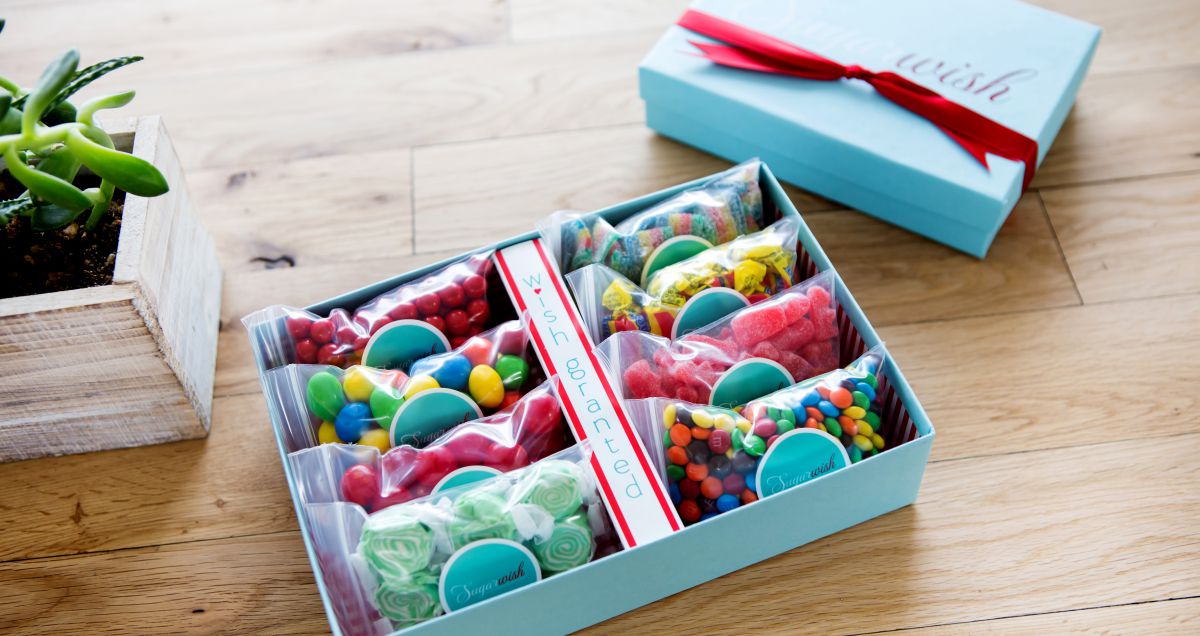 Denver's Sugarwish is bringing fun back to corporate gift-giving. The Denver company lets users gift someone candy and other tasty treats with only an email address. The recipient can then visit Sugarwish's site and select which sweets they'd like, from Oh Henry bars to peach rings. After they've made their selections, the candy is sent straight to their door in a beautifully packaged box.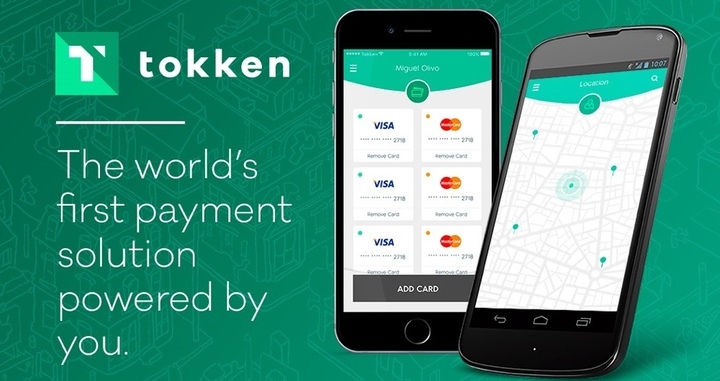 Tokken was one of the biggest launches of 2016. Their product uses a secure blockchain to help cannabis retailers and consumers make transactions without cash. Customers use the app to purchase "tokkens," which they can then redeem for product. Retailers, in turn, redeem the tokkens for credit in a bank account, making it safer (and more convenient) for them to do business.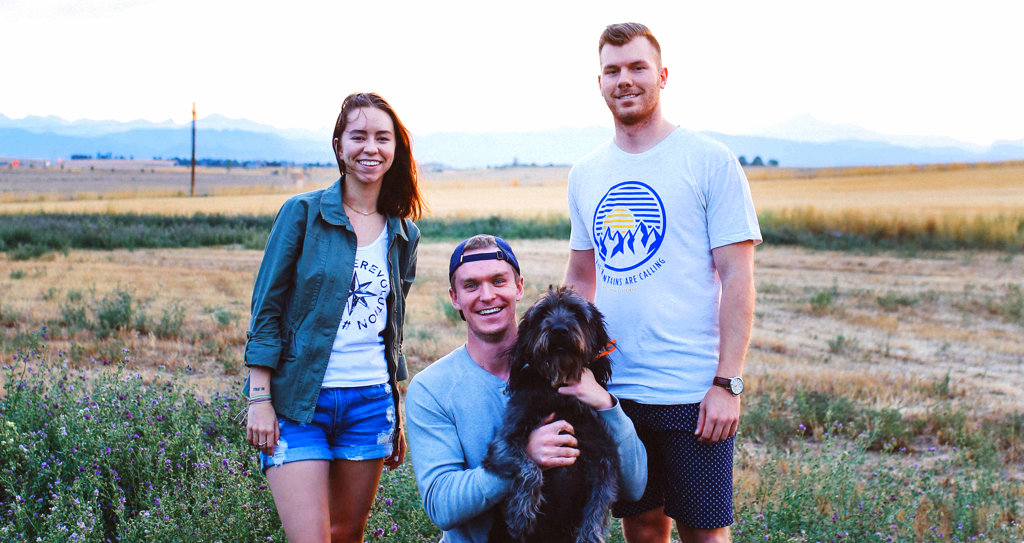 Trendly crowdsources fashion photos, letting users shop directly from each others' snapshots. Brands can feature an individual's pictures, and users make a commission whenever someone purchases items from their profiles. It's a way to combine influencer marketing with social commerce, benefiting brands and users alike.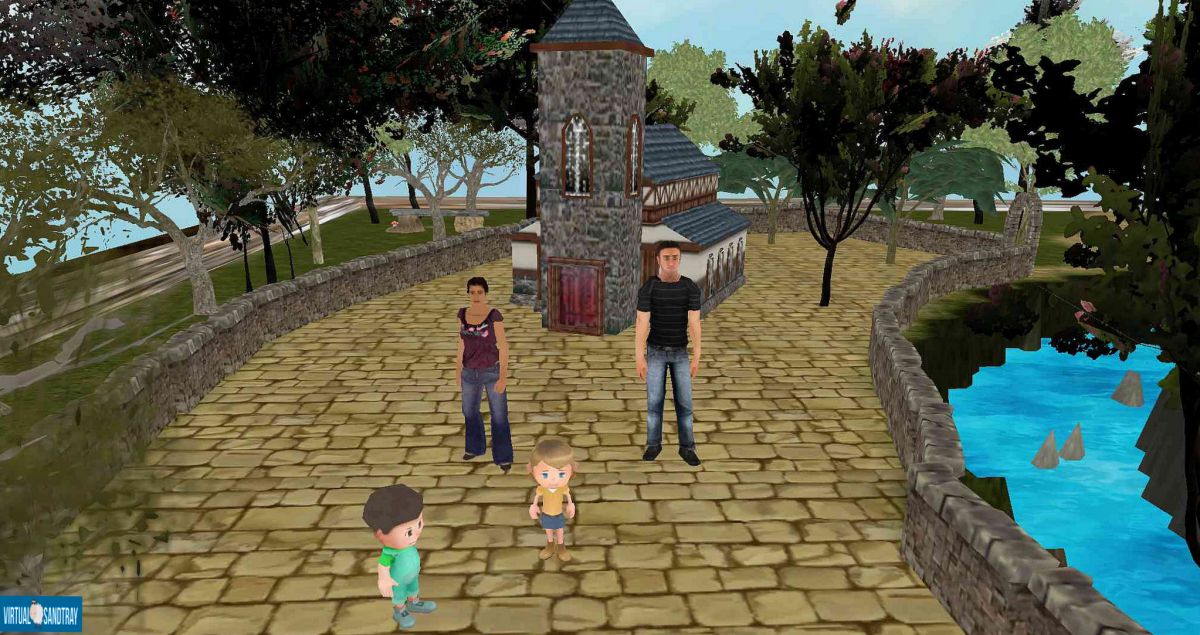 Sand tray therapy is an extremely useful tool for therapists, and Virtual Sandtray is making it more accessible to clients of all ages. The Western Slope company uses an iPad app, along with a VR version, to help kids experiencing challenges with their mental health. It simulates play therapy methods, making it more portable and customizable, and its features make it easier to document, teach and supervise use.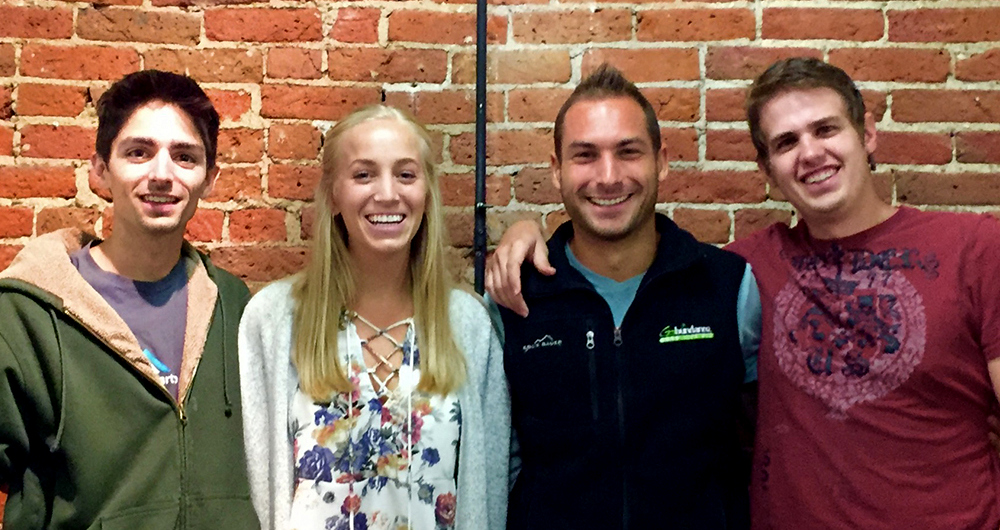 Walkthrough uses VR technology to give homebuyers an opportunity to "walk through" a home before they decide to see it in person. It saves them time and money through the process of elimination and gives buyers more of a real feel of the space than pictures alone. It's a bonus for homeowners too, since it reduces the frequency of visitors who may not have a serious interest in making a purchase.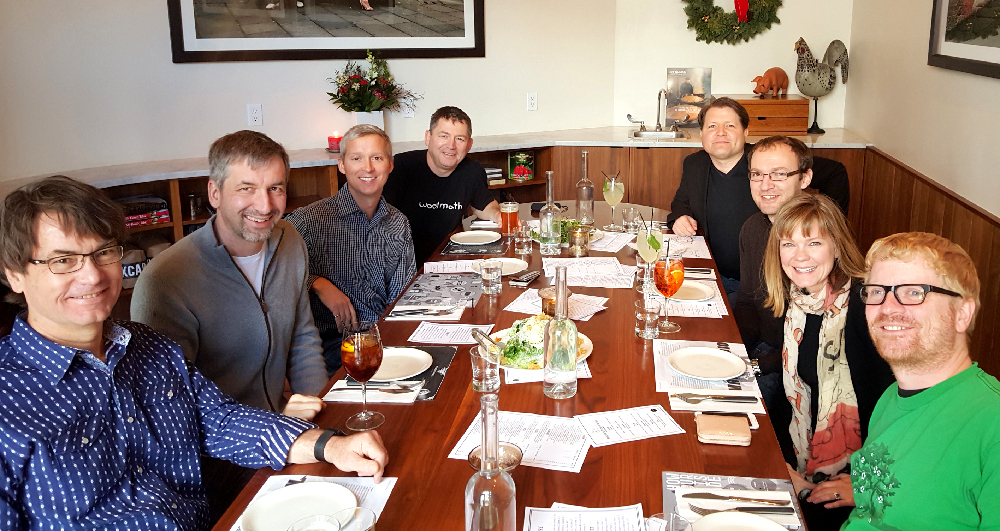 Woot Math is an online tool helping teachers expose students with different learning styles to math. Instead of the traditional blackboard-and-textbook learning model, Woot Math's interactive tools address visual and kinesthetic learners, letting them take a hands-on approach to concepts like geometry and fractions. Teachers can also use Woot Math to create polls and quizzes to gauge understanding. Founded in 2013, the company has the backing of the National Science Foundation.