There's a new media startup in Denver, and it's bringing local news to screens around the metro area.
The company's staff is made up of a group of traditional journalists who left their jobs at outlets like the Denver Post and the Boulder Daily Camera to kick off Denverite, the first in a network of hyperlocal, digital-only news platforms.
Founded and backed by investors Kevin Ryan (founder of Business Insider), Gordon Crovitz (former publisher of the Wall Street Journal) and Jim Friedlich (a former WSJ executive), Denverite launched at the beginning of June. They plan to expand to other markets after testing in Denver.
"We all know that journalism is in need of a pretty fresh look and a pretty fresh approach," said Editor-in-Chief Dave Burdick.* "In particular, local journalism is in need of that."
Burdick said the team realized an opportunity to reinvent local journalism culture and the workflow of local journalism.
Instead of relying on the legacy traditions of journalism, Denverite seeks to be agile, innovative and dedicated to the community. "We live here, and we want good journalism to exist for a long time," said Burdick. "We want multiple good outlets here in Colorado."
How it works
The staff of nine works to tell local stories across three platforms: a daily newsletter, a website and social media.
Burdick said the newsletter was inspired by theSkimm, a weekday email that summarizes the day's news. The newsletter features a greeting from the staff, a key story from the website and a roundup of local news from Denverite as well as other outlets.
"The response we get from people who are subscribing is they didn't realize this is what they needed," said Burdick. "We get compared to theSkimm, and it's really high praise for us. We want to provide quick value for people and allow them to leave more informed."
The website has even more content, designed to target "news junkies" and people who want more than just a quick daily read. And while they're still building out their social media presence, the Denverite platforms exist to serve an audience that wants to be constantly in-the-know.
Topics covered on the platforms range from the role Coloradans play in the recent national political conventions to whether or not In-N-Out Burger really is coming to Denver (spoiler: it's not). They also take a deeper look at topics you never thought you'd care about, like the history behind a park in Denver's Northside and why, scientifically, your hangovers are worse at altitude. 
Building a voice
That relationship with the reader is what sets Denverite apart from other local media outlets. The newsletter carries a consistently casual and familiar voice, regardless of who writes the daily greeting.
Burdick said developing the brand's voice and identity came naturally for the staff, and the key element is the blend of being approachable and authoritative. "You don't have to be distant to be authoritative," he said. "People trust their friends. We'd rather be in that position than be a distant authority. We want people to engage with us; we want it to be really natural to jump into the conversation."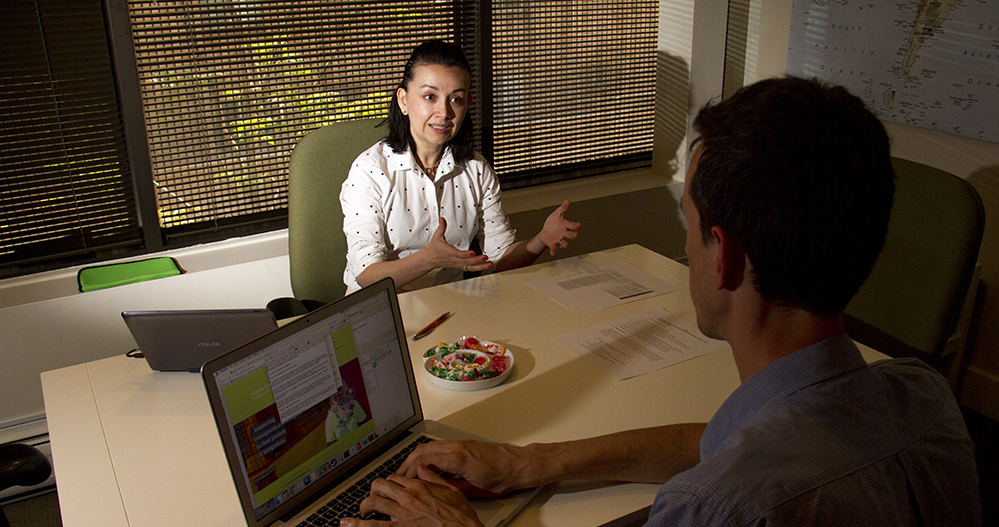 Burdick said visual journalism is important to the brand, serving as a repeated signal that the team is here in Denver neighborhoods. 
That brand incorporates a unique mixture of photojournalism and cinemagraphs — a form of animated photography initially created by Ann Street Studio's Jamie Beck and Kevin Burg. Inspired by portraits Pitchfork did at SXSW a few years ago, Burdick said his goal was to show the city and the metro area as breathing and moving. "It makes everything more intimate and immediate," he said. 
All-digital doesn't have to mean high-tech
The tech behind Denverite isn't terribly complex — but that's by design. The newsletter is sent using MailChimp and the website is built in Wordpress. Burdick cited Denver's high concentration of Wordpress developers and resources as a reason for the decision. "It hasn't escaped us that Automattic is here, and I've popped by Wordpress meetups just to ask a question," he said.
New to the startup scene
Burdick said aside from working out of Galvanize Golden Triangle and attending the occasional meetup, they're not as much a part of the startup community as they'd like to be.
Nonetheless, Burdick and the rest of the team plan to spend more time with their fellow members of the startup community. "It's very refreshing to be in this atmosphere," he said. "It's nice to be around a bunch of people who are problem solvers and action takers. It's something that everyone at Denverite is like, more than the occasionally overly-cynical types that exist in some more traditional places."
* Full disclosure: Burdick was my editor when I was a columnist for the Colorado Daily in Boulder.
Photos via Kevin J. Beaty / Denverite
Have a tip or know of a company that deserves coverage? Email us.