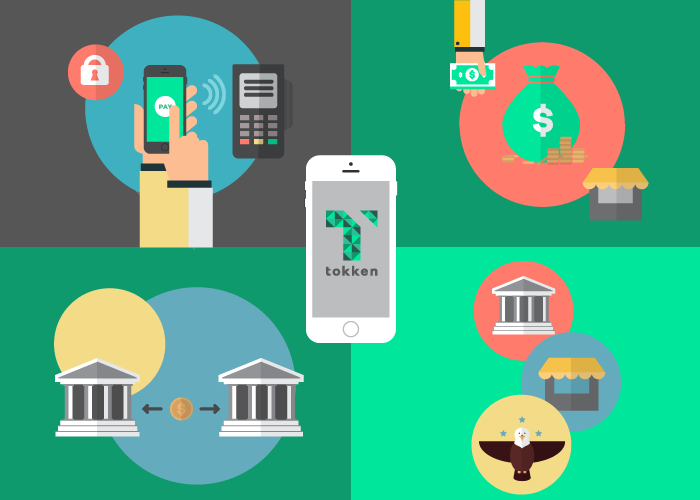 Colorado cannabis lovers mainly rely on cash to acquire their goods — which can be inconvenient for them, and dangerous for retailers. A new Denver fintech startup, Tokken, aims to make it easier for cannabis consumers, retailers and banks to do business together, and its potential grows beyond pot.
A broken industry
Tokken's founder, Lamine Zarrad, believes the way banking is done really needs to change — and he has the background to prove it. After serving in the Marine Corps, Zarrad went on to work for Wall Street. "I really got burned out on private sector finance," he said.
So Zarrad went back to school, studying public policy as it relates to public finance. Dissatisfied with banking as an institution, he joined the Department of the Treasury's Office of the Comptroller of Currency, or O.C.C., as a bank examiner. "It provided the opportunity to see the industry and how it operates from the top down," he said. "I was a regulator — or a 'bank cop' — and I felt like it was a fulfilling job, ensuring banks aren't abusing their powers and screwing over the little guy."
But the job also allowed him to act as a consultant to improve the institution as a whole, recommending best practices he learned from other banks.
Tech-driven progress
"Tokken was born from the inefficiencies I noticed," said Zarrad. "As everything else around banks is evolving, banks are unable to keep up effectively. They're unable to to address needs as efficiently as they should."
Zarrad sees the cannabis industry as a "unique, bright example of a new industry propped up by advancements in technology and progress in worldviews." But it's a risky industry right now, and banks aren't able to keep up with it. Federal regulations have said that if a bank wants to open accounts for cannabis dispensaries and retailers, they have to meet certain guidelines — such as knowing the source of every purchase, which is nearly impossible in a cash-reliant industry. Small banks couldn't comply with that, Zarrad said, so they stood on the sidelines wanting to get in, but worried they couldn't manage that risk.
Tokken creates a platform that uses new technology to address those regulatory requirements. "A startup fits this perfect role, where we can experiment with new technologies and try them out but still maintain policies and procedures that protect consumers," said Zarrad.
How it works
From a consumer standpoint, Tokken's pretty simple. Consumers download an app and link their bank accounts or credit or debit cards — just like they would with similar mobile wallets like Venmo or Apple Pay. Then, when they go to a cannabis dispensary or retailer that accepts Tokkens, they pay via the Tokken mobile wallet. "It's secure and private," said Zarrad. "Consumers don't exchange identifying information with dispensaries, and their statements will just say 'Tokken.'"
For retailers, it's pretty similar. At the point of sale, money leaves the consumer's account and goes into a Tokken account. At the moment that transaction occurs, Tokken records the transaction on a blockchain and they issue Tokkens — cryptocurrency-style units tied to the U.S. dollar, so there's no fluctuation like with Bitcoin. "We also create an online portal where the retailer can access their account," said Zarrad. "We're functioning like a digital bank for the industry."
Managing risk
Banks have an incentive to partner with Tokken to store assets, too. "They have an interest in all the money going around," said Zarrad. If a bank wants to grow, they need liquidity — which they get by re-investing the money consumers and businesses have given them. "A bank wants this money but the regulators say if they touch it they need to know who the sources are," said Zarrad. Right now, the cannabis industry mostly deals in cash — "But if the money is processed through our system, it's traceable, it's visible, it's recorded. Now you have access to all this liquidity and the risk has been reduced significantly."
Right now banks take a huge risk by offering accounts to dispensaries — and they manage this risk by charging high fees. Zarrad said Tokken is reducing this risk with their technology by accounting for every penny, and they're also developing an anti-money laundering platform. "You can never eliminate all the risk, but we reduce it to a negligible, sort of immaterial amount," he said.
Quality assurance
Even though Tokken tracks the source of every transaction, Zarrad said Tokken offers a layer of privacy to consumers. "None of their information is given to the dispensary, and it's all encrypted," he said. "We can trace to the financial institution of origin, but it's metadata — it's not actual personal information."
And Zarrad wants to ensure they're only working with responsible retailers. "We're not going to extend our services to just any dispensary," he said. "We have to qualify them." He said dispensaries and retailers will go through an in-depth onboarding process with enhanced, ongoing due diligence.
"We'd like to establish a standard in this space and professionalize this space so dispensaries that are in fact seedy and noncompliant will be excluded from this platform and hopefully go out of business, eventually," he said. "And the ones that are compliant and operate like a legitimate business are going to prosper because they'll have access to banking." Zarrad said there's a correlation between enhancing compliant, quality businesses and enhancing the level of trust the public has in the cannabis industry.
What's next
Tokken will enter a consumer beta in August, but they're already making headlines with in-depth profiles in the New York Times and the International Business Times. Zarrad said Tokken's initial beta will have 10 retailers in the Denver area and two banks participating. They're looking to grow organically through beta, relying on retailers to incentivize customers to use Tokkens.
The company currently has four employees on its core team, with 15 contractors as well. They recently completed a pre-seed note financing round totalling $500,000 and will seek $2 million for their seed round later this fall to coincide with the end of beta testing.
After validating the concept and the technology with the cannabis industry, Zarrad said they plan to expand to other "cash-intensive" industries, though he wasn't ready to name specifics. "If Tokken can prove itself in this convoluted, restricted environment, we can apply it in other industries, too," he said.
Have a tip or know of a company that deserves coverage? Email us.