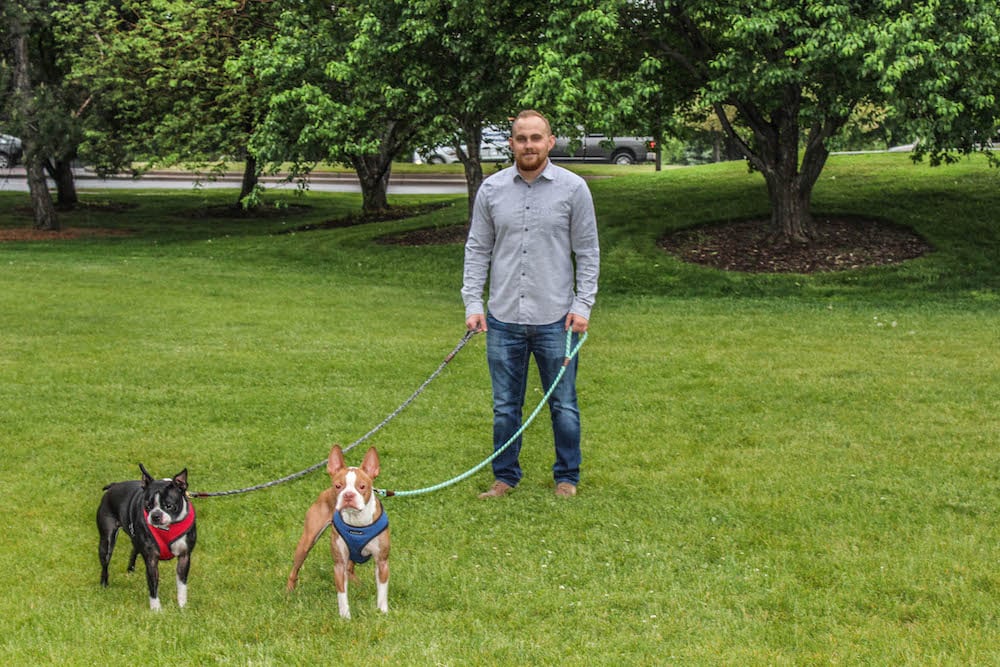 Adam Greenbaum is no stranger to the startup life.
After working as a digital marketing analyst for LasVegas.com, he moved to Denver and started his own digital media agency. That company, Greenbaum Digital Marketing (one of our 50 Startups to Watch) has since taken off, and is thriving with clients all over the country.
But Greenbaum has another passion. He has two Boston Terriers, Sophie and Baxter, who he said he loves as if they were his own children. He runs iBostonTerrier.com, an online community for people who own or simply love Boston Terriers. And with his newly launched venture, WhiskerCloud, Greenbaum hopes to help the people taking care of our beloved pets: veterinarians.
"I've worked with so many great vets, and they're very interesting people," Greenbaum said. "They're truly scientists — they're doctors, but they don't market their practices, and they don't use technology."
When he moved to Denver, Greenbaum was looking for a vet for Sophie and Baxter, but he was relying on Google searches to find the best ones. He couldn't find any based on their websites. "I didn't get the impression I could trust them," he said.
For people who care for their pets, trust in a veterinarian is key — and in the digital age, a solid website is the first step to building that trust. Through his digital marketing company, Greenbaum saw a chance to provide excellent service — and impressive websites — to the veterinarian community.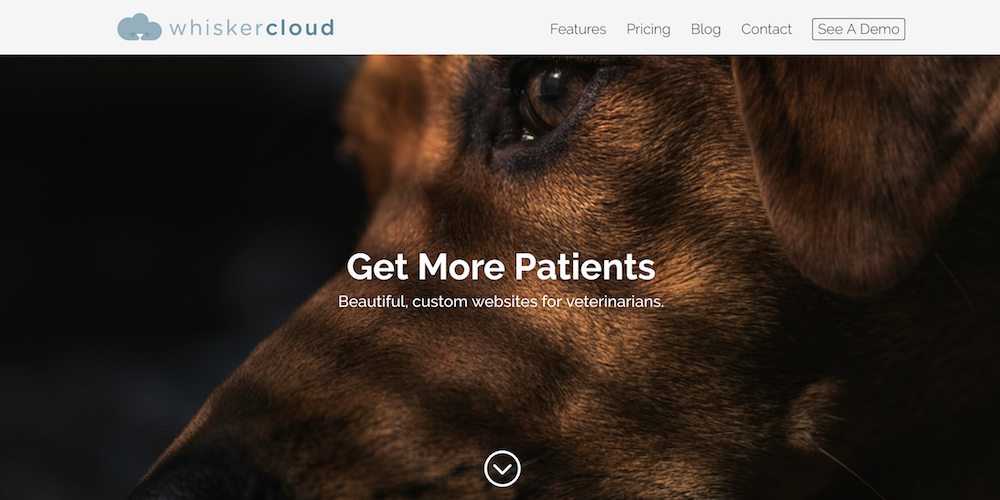 WhiskerCloud works by providing custom websites, hosting and management to veterinarians for a monthly fee. Greenbaum said every site will be responsive, fast, and have analytics and optimized SEO features included. He took calls with vets across the country and pulled up their websites — and they were all bad. Greenbaum found that, on average, people were paying upwards of $10,000 for a website that didn't have any of the features WhiskerCloud promises — including hosting and maintenance. "These vets are being scammed and sold on this lie that that's a great price," he said. "Almost all of them hated it."
His calls also revealed surprising values held by vets, such as needing to include horses (instead of just dogs and cats) on the WhiskerCloud website.
Greenbaum has also built relationships and partnerships with key players in both digital marketing and animal healthcare, including WP Engine for the cloud server WhiskerCloud will use to host vets' sites, and the United States Animal Health Association, one of the largest organizations for veterinarians in the U.S. He'll be speaking at the PetSmart-owned BlogPaws conference next month, where he hopes to meet more veterinarians and tell them about WhiskerCloud.
For now, Greenbaum is bootstrapping the three-person WhiskerCloud team. He said he's not actively seeking funding, but he'd be willing to chat with interested investors. And while he's waiting to see how the launch goes, offering 24/7 support means he'll need to add to the team soon. "It's a constant struggle to figure out when to hire," he said, "but we hope to grow to 10-20 people in the next six months."

Have a tip or know of a company that deserves coverage? Email us.