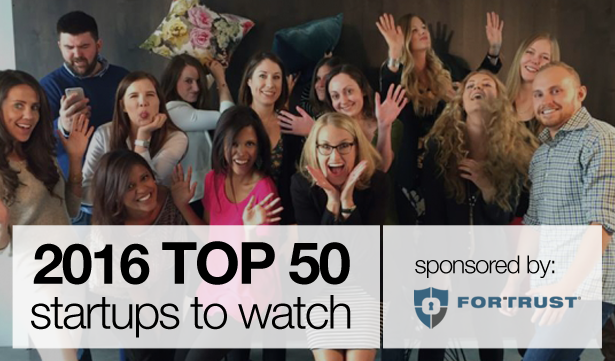 Related: Best Startups to Work for in Colorado
Colorado tech is booming. A lot of growth is being driven by the small, innovative companies that Colorado seems to have an uncanny ability to foster. While the state is home to its fair share of large tech companies, it is these smaller comcanarypanies that will be the next big thing.
Just like last year, we've picked 50 startups we think are worth watching. To be included in our list, companies had to be digital tech-centered and founded within the last five years.
Here are 50 companies we think are on the road to greatness for 2016.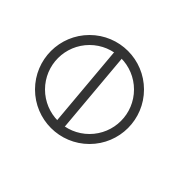 Layer3 TV doesn't like to talk about their product. They've been operating in the heart of LoDo for years in complete stealth. We've asked them what they're up to several times, but they always just kind of smirk at us. Alas, we've learned that the company is testing a service called Umio in Texas. They declined to talk to us about that as well. Regardless, the company raised a whopping $51 million Series A last year, which means at least someone thinks they're up to something really cool. It looks like we'll figure out what all the hype is about this year.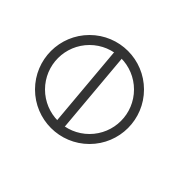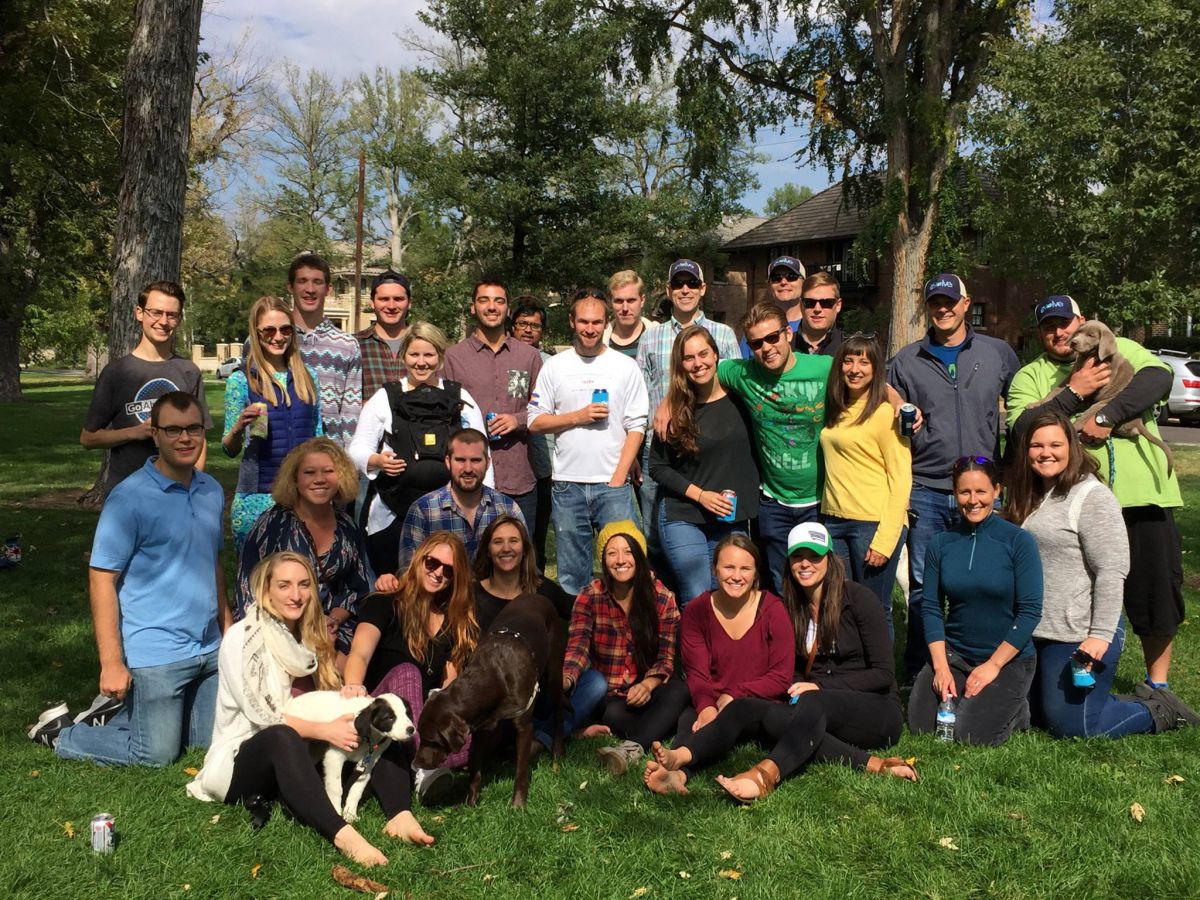 Evolve works with homeowners who want to rent out their properties on services like Airbnb, without all the work or risk. The company is riding the wave of the sharing economy and plans on doubling their team next year to keep up with demand.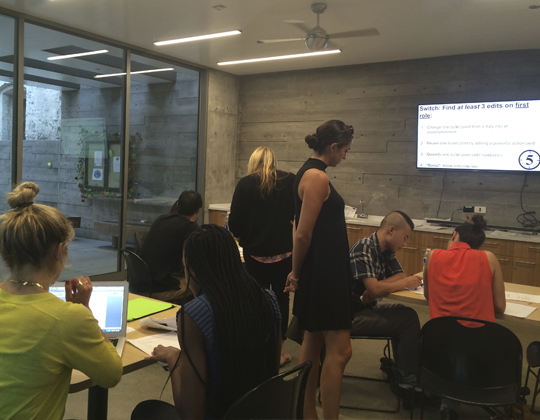 Guild Education was recently founded with the goal of reinventing the training and education pathways of the United States. While the company is still very young (they've only been around since mid-2015), they plan on expanding their organization rapidly.

Orthofi is revolutionizing the way orthodontists acquire, finance and manage new patients. We don't know much about orthodontics, but we do know that Orthofi is ramping up for some crazy growth in 2016. We've also got it from a good source that their engineering team is going to be releasing some cool new technologies this year.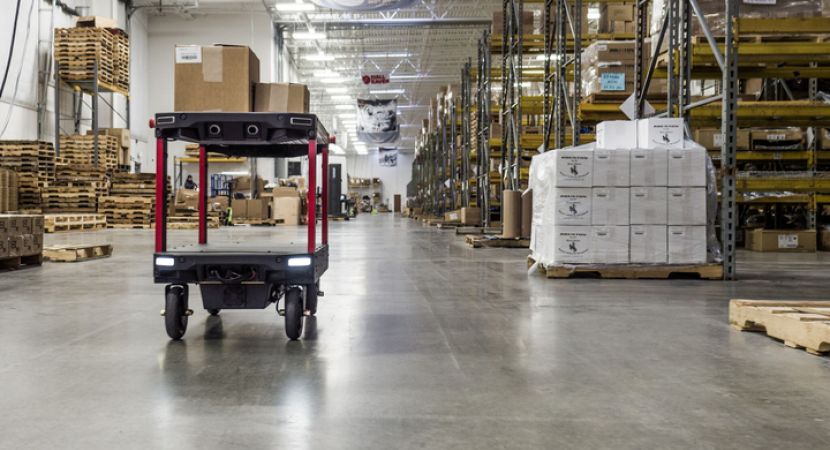 CANVAS makes autonomous robots for warehouses and factories. These robots have the potential to make future factories safer, more efficient and infinitely cooler. The VC-funded company is still in stealth, but we're guessing that will change very soon.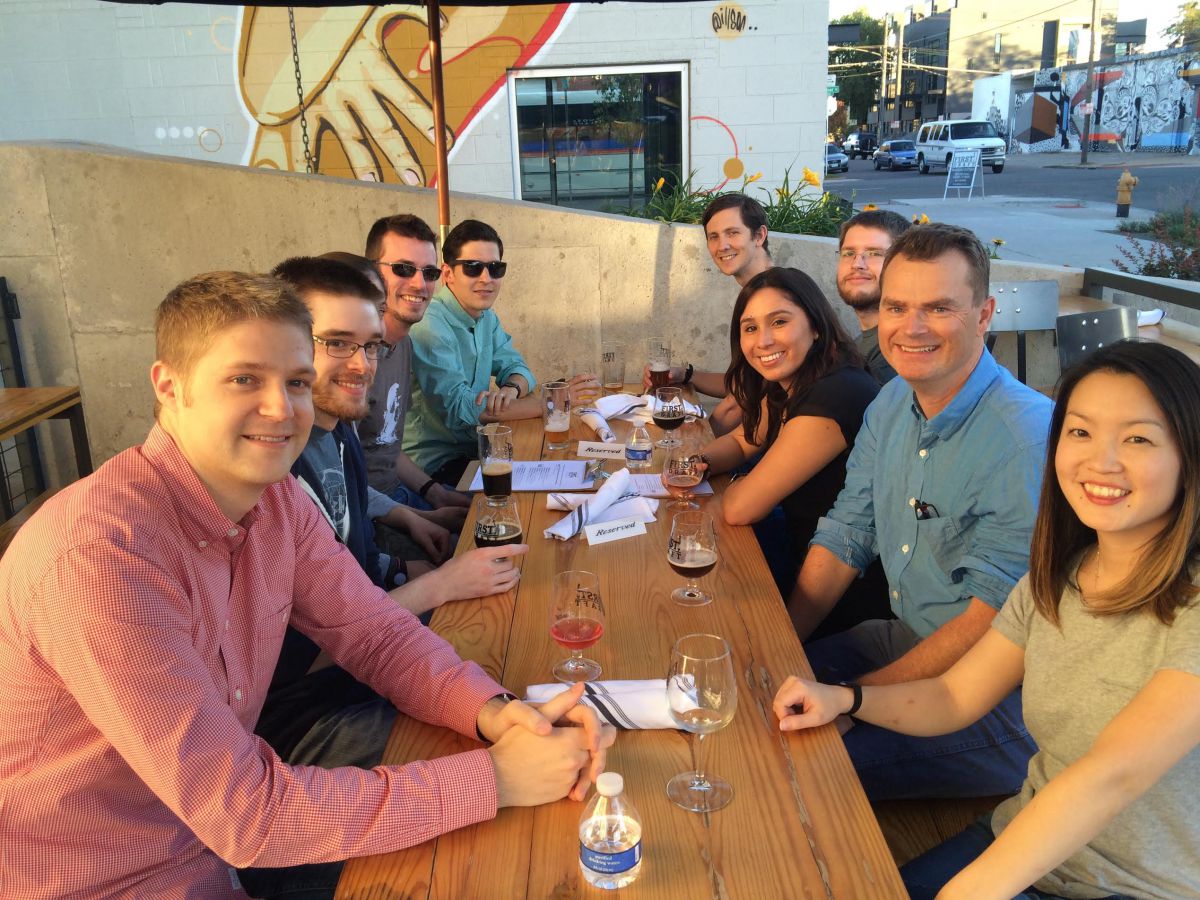 Tack Mobile designs and builds software for mobile and connected devices in a diverse array of industries. The company is starting to come into its own, and is starting to do work with some really big companies.

As the sharing economy continues to grow and home rentals become the norm, InvitedHome offers the industry some much needed quality control. The company professionally manages high end vacation home rentals and promises to make your stay at someone else's home as reliably comfortable as it would be at a luxury hotel. Ever stay at an Airbnb that was less than professionally cleaned or had trouble picking up the keys? That won't happen with InvitedHome.
Our story: This company brings hotel standards to home vacation rentals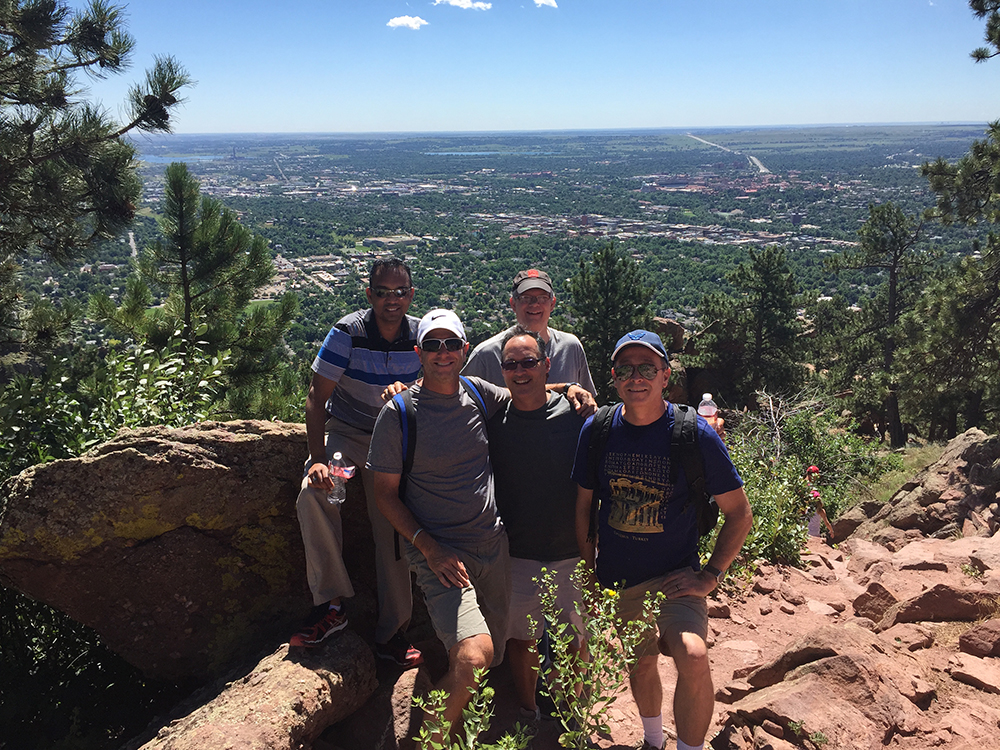 Every year hundreds of billions of dollars are spent on avoidable costs in the U.S. healthcare system. A lot of that is due to things like unnecessary care or missed preventative opportunities. NextHealth Technologies uses predictive analytics to empower consumers to make better healthcare decisions. The company is planning on ramping up in 2016, expanding around Colorado and beyond.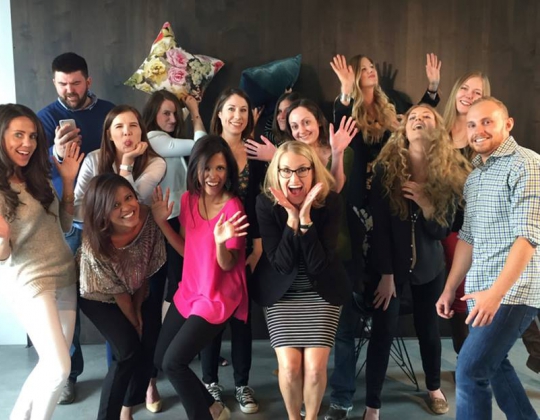 Havenly is making your home and office as sexy as the magazines, and for an affordable price. The best part of what they're offering though, is you can accomplish all of this online. Coming off of a $7.5 million Series A, Havenly is set to expand rapidly across the country. There's a pretty good chance that at some point in 2016, you'll sit in a room that they designed.
Our story: Havenly raises $7.5M to save you from interior design hell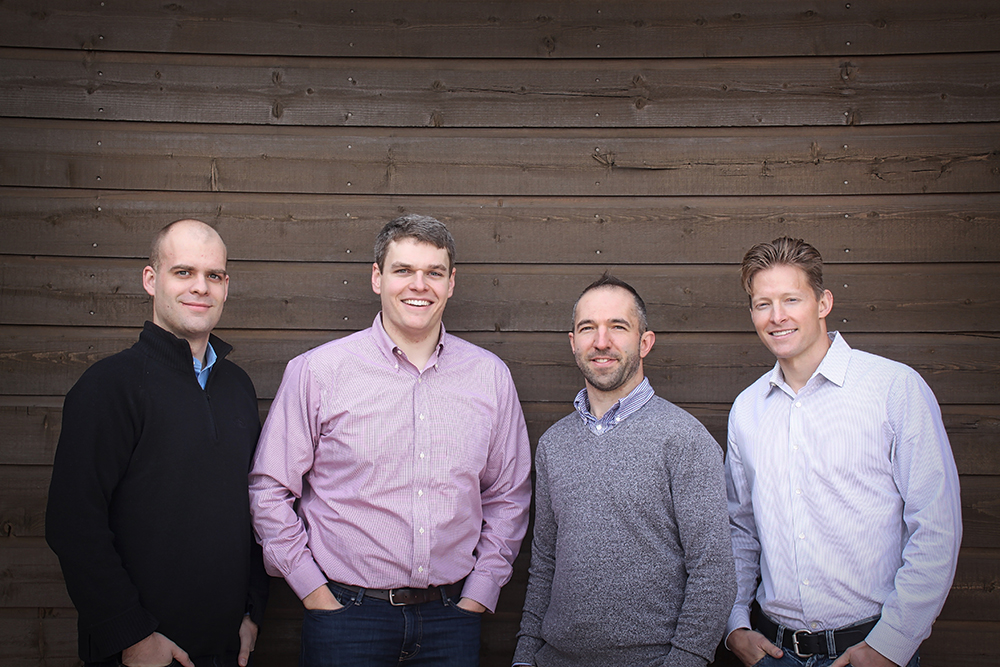 Red Canary is bringing top-of-the-line cyber security to organizations of all sizes. Instead of focusing only on large, deep-pocketed companies, Red Canary looks to protect as many organizations as they can. The company has already seen explosive growth since being founded in 2014, and while there's just no way of knowing, they show no signs of slowing. 

Pana is bringing the travel agent back, now as an artificially intelligent app, living in your phone. From the convenience of your smartphone, you can ask Pana anything and it will take care of it for you. Looking for Chinese food for dinner in Chicago? They'll steer you the right way. Need a flight home from New York? Pana has it booked for you.
Our story: Your artificially intelligent travel agent is officially here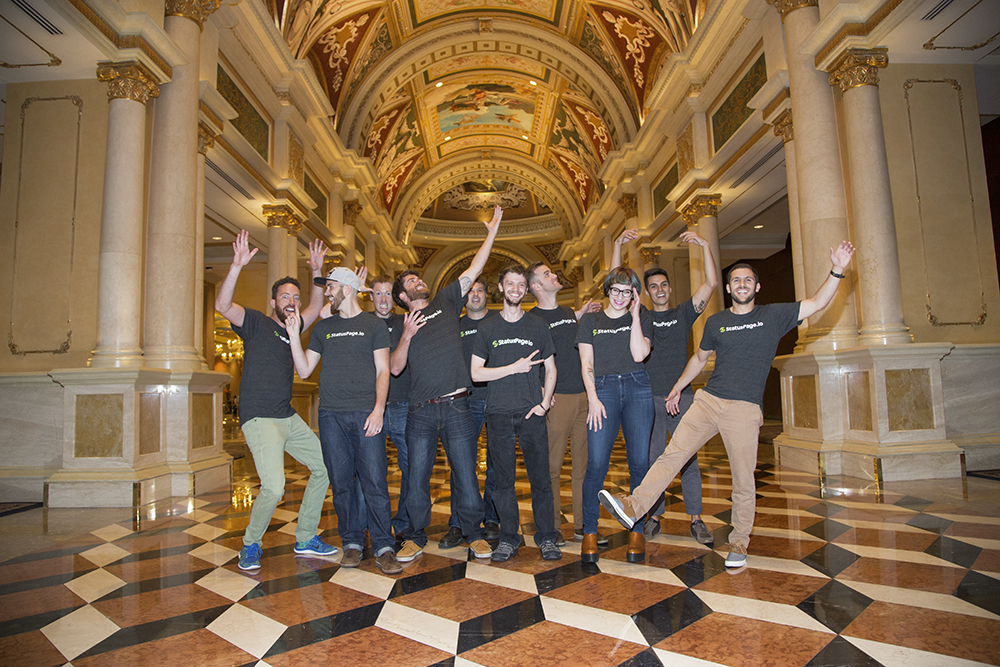 Statuspage.io builds status pages for companies like New Relic, Bitbucket, Disqus, Vimeo, KISSmetrics, Citrix, and Kickstarter. The company is just barely two years old, profitable, and growing like mad. They expect to more than double their staff this year and seem pretty pumped for the ride. 

For a one year old company, ThinkTopic is into some heavy stuff. The company uses machine learning to solve big, hard-to-solve problems. This year they'll have some AI technologies come out of stealth mode and you'll start to see some of the work they have been doing for big-name clients go live. Remember the name ThinkTopic — you'll be seeing it a lot.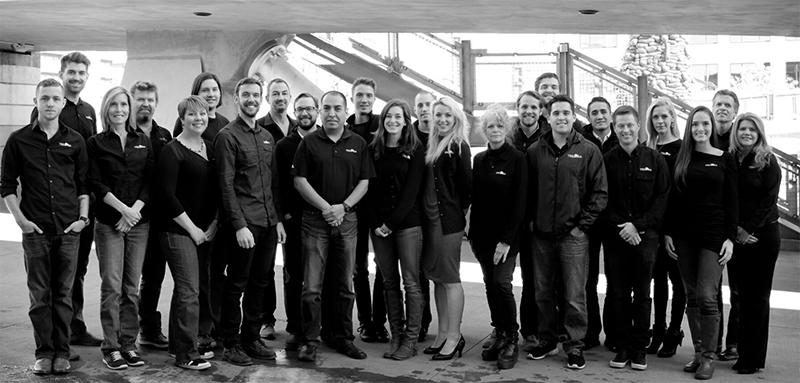 Trelora is a commission-free way to buy or sell real estate. The five year old company has saved $15.5 million for consumers in Denver alone. The real estate industry is ready for some disruptive tech, and Trelora's technology adds the transparency so lacking in traditional real estate interactions. The days of the real estate agent aren't over, but they're numbered.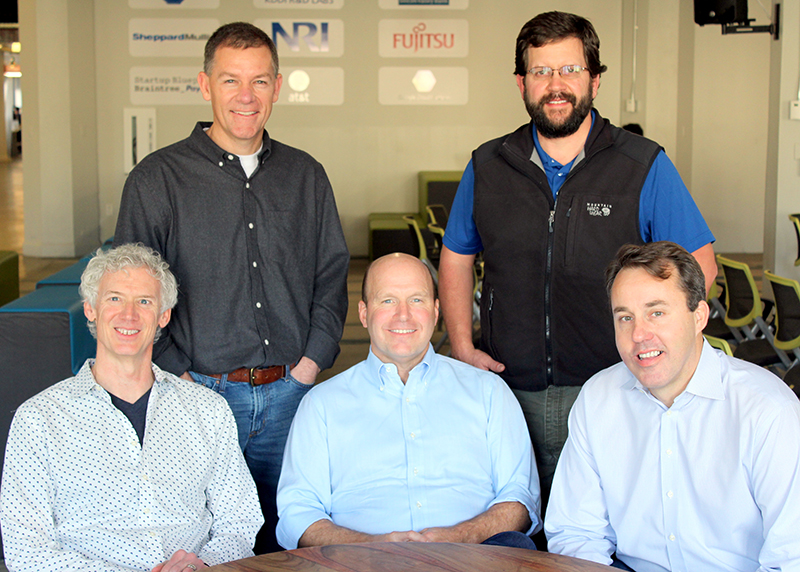 Dobot is a fintech company aimed at making everyone financially healthy — not just the very wealthy. Their app makes it easy to save, budget and invest in the things you actually care about. Andy Zurcher, the former Senior Vice President of Product Development at HomeAdvisor, is heading up Dobot's product team and the company scored a $4 million Series A in late 2015.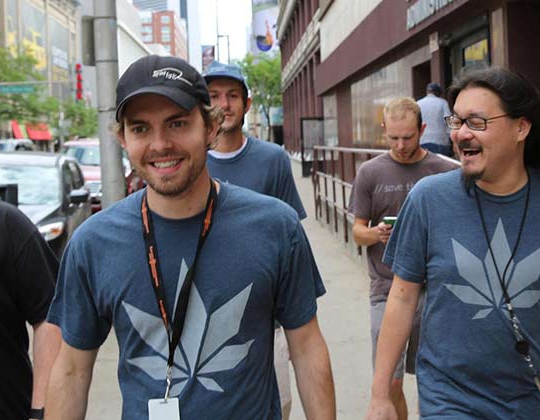 Flowhub has their fingers in just about every aspect of the legal cannabis industry. From seed-to-sale monitoring to point of sale systems and inventory management, they are on top of it all. Colorado's cannabis industry is only the beginning. As more states legalize recreational and medicinal cannabis sales, Flowhub is positioned to be a key player around the country.
Our story: Here's what seed-to-sale means, and how the cannabis industry is using tech to achieve it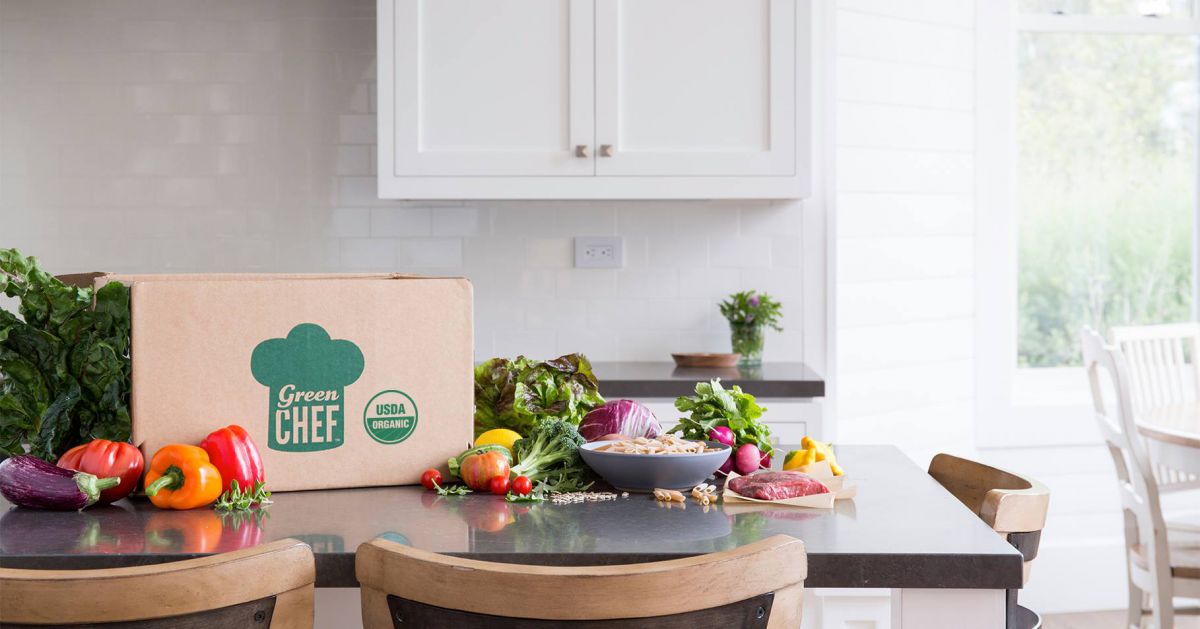 Ever wish you had high quality, organic and healthy food without any of the hassle? Boulder-based Green Chef raised a $15.5 million Series A last year to make that wish a reality. They do all the hard work involved with cooking (measuring, chopping, etc.), and deliver every bit you need to your door. You then put it together and look like a world-class chef. 
Our story: $15.5M Series A gives Denver-based Green Chef a big boost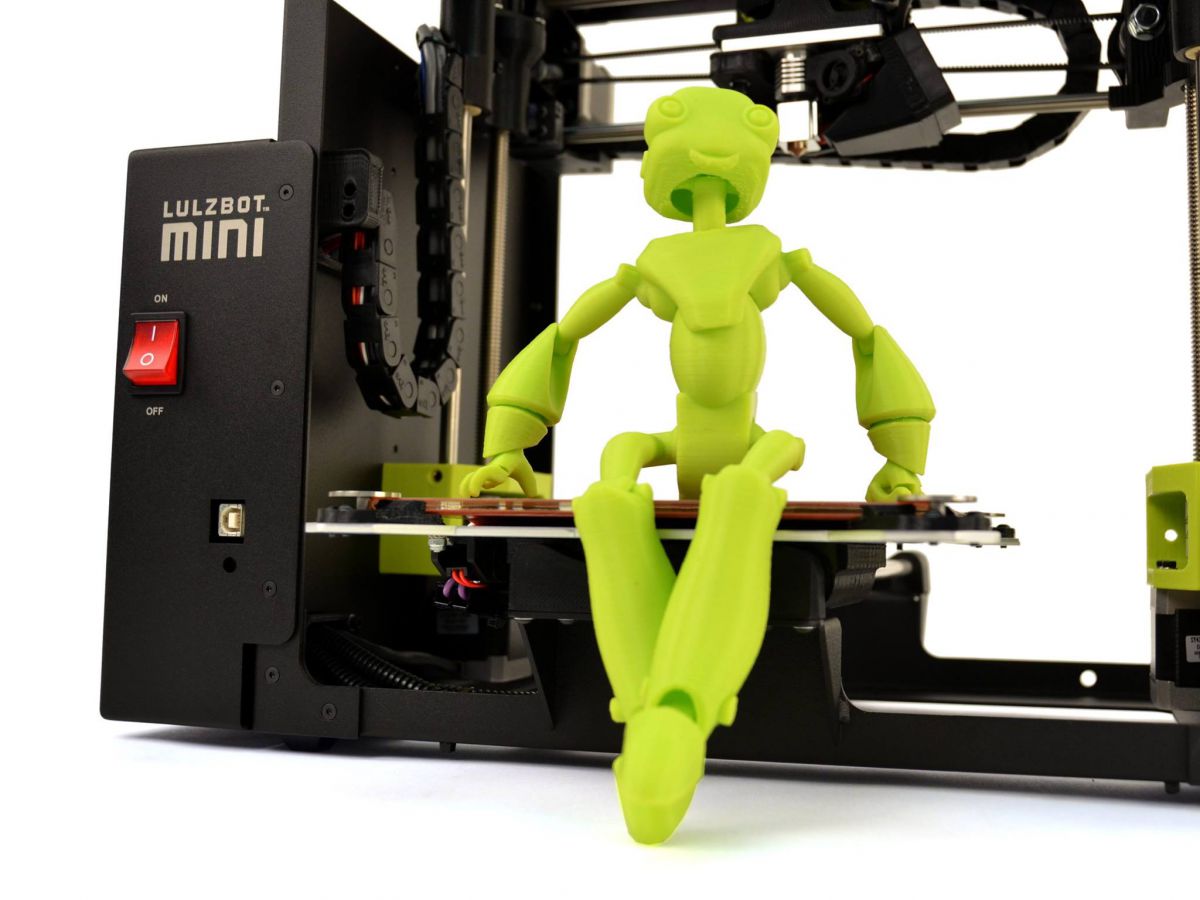 The makers of the wildly popular Lulzbot 3D printers had an amazing 2015, and their 2016 is looking just as promising. 3D printing technology continues its charge towards the mainstream, and Aleph Objects is an undisputed leader in the field. Their headquarters in Loveland has rows of 3D printers busily printing parts for new 3D printers. Let's just hope they don't become sentient.
Our story: Row of machines are printing big profits in a little Colorado town

Aventeer is brand spanking new, and on fire. The company's online marketplace for tech talent allows people to be discovered, find freelance opportunities and get paid. Increasingly, top talent is choosing to freelance, and Aventeer is positioned to take advantage of that trend. Right now they're still in Beta, but we're thinking there's a good chance they'll be your go-to for freelance tech talent in the future.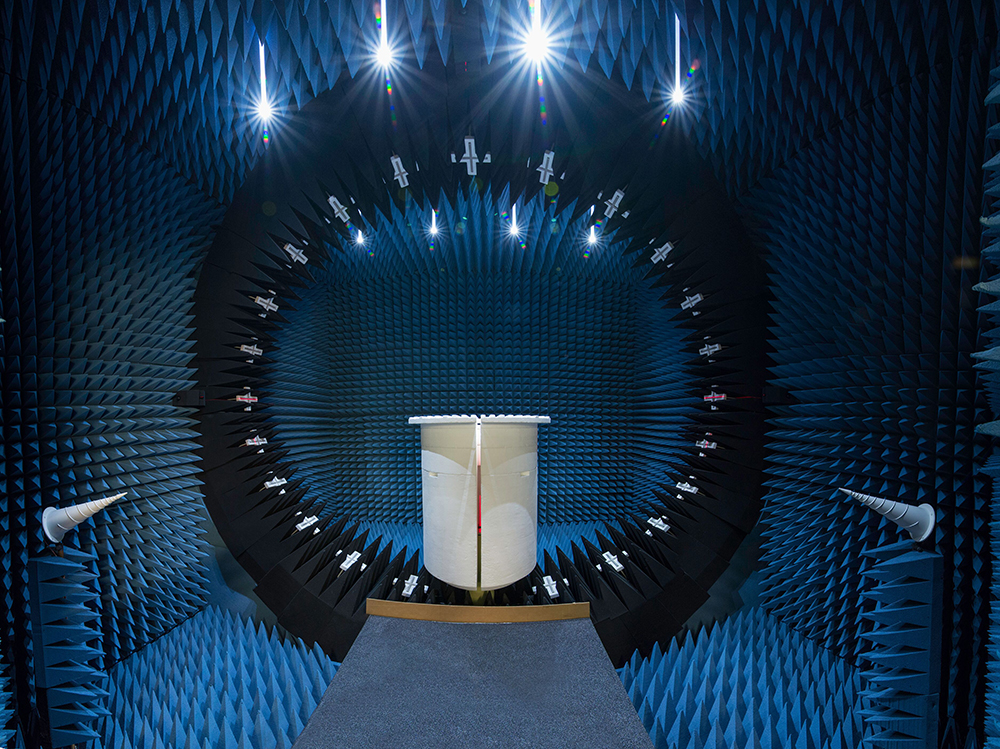 BluFlux was recently named the 2015 Startup of the Year by the Colorado Technology Association, and for good reason. It turns out that just about all connected devices utilize an antennae, and BluFlux is who you come to when you're designing a new device. The company's engineers manage the technical aspects of the antennae requirement of products in Colorado's nascent IoT industry. They also recently became the Rocky Mountain Region's only CTIA Certified Testing Facility, meaning local IoT companies no longer have to travel to California to get their products certified.
Our story: This company is helping IoT companies thrive

Millennials are SOOO over overpriced weddings, but SOOO into an amazing selfie of themselves in the perfect dress. Borrowing Magnolia is bringing the sharing economy to one of the most notoriously overpriced industries. Through their website a modern bride can find the designer wedding dress of their dreams and rent it for a fraction of the price of buying it. The company graduated from Techstars in June, and wedding season is right around the corner.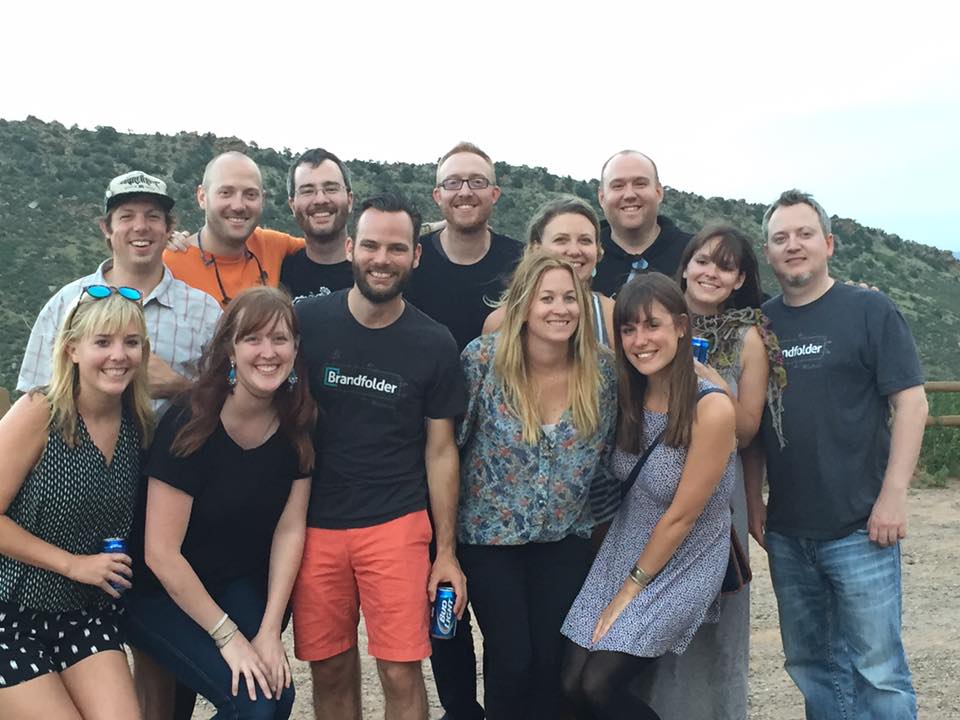 Brandfolder makes it easy to keep all of your company's digital brand assets in one place. The startup is only three years old, yet already has some major players using their product, including Slack, VitaCoco and Groupon. We also heard rumors they plan on doing a major hiring push in spring, which leads us to believe they're getting ready to take things up a notch. 

Cannabis law is confusing. Laws are being written frequently, by multiple entities and are subject to change. CannaRegs is a subscription service that keeps cannabis entrepreneurs on the legal side of the law. As more states legalize pot, the demand for cannabis related legal services is only going to grow — and CannaRegs is up and running.
Our story: How tech is playing a part in sorting out cannabis rules and regulations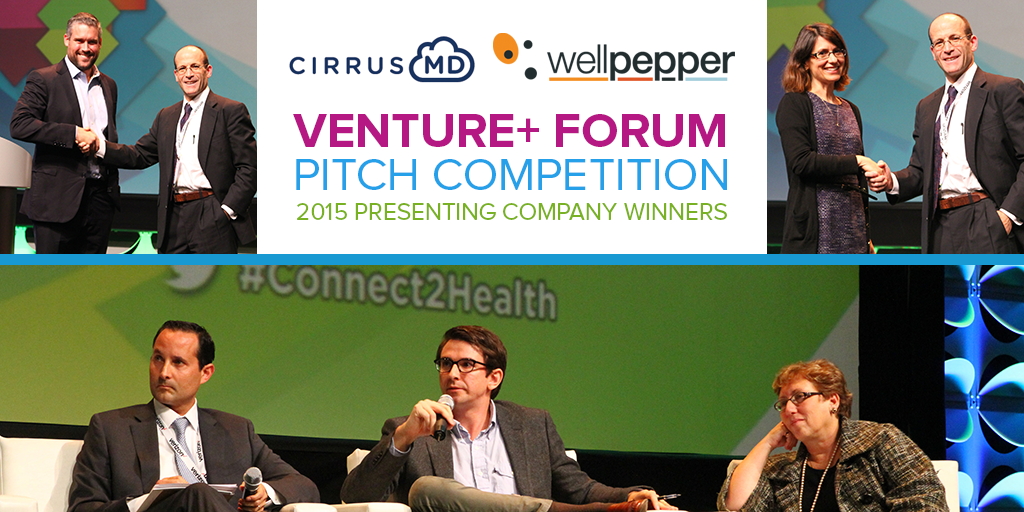 CirrusMD lets you securely message, send images or even video call your doctor. You can schedule an appointment with the touch of a button and have a conversation with your doctor without ever leaving your couch. They're returning us to the age when your doctor made house calls, without us even having to straighten up before the visit. Given HIPAA's stringent guidelines about healthcare privacy and security, this is no small feat.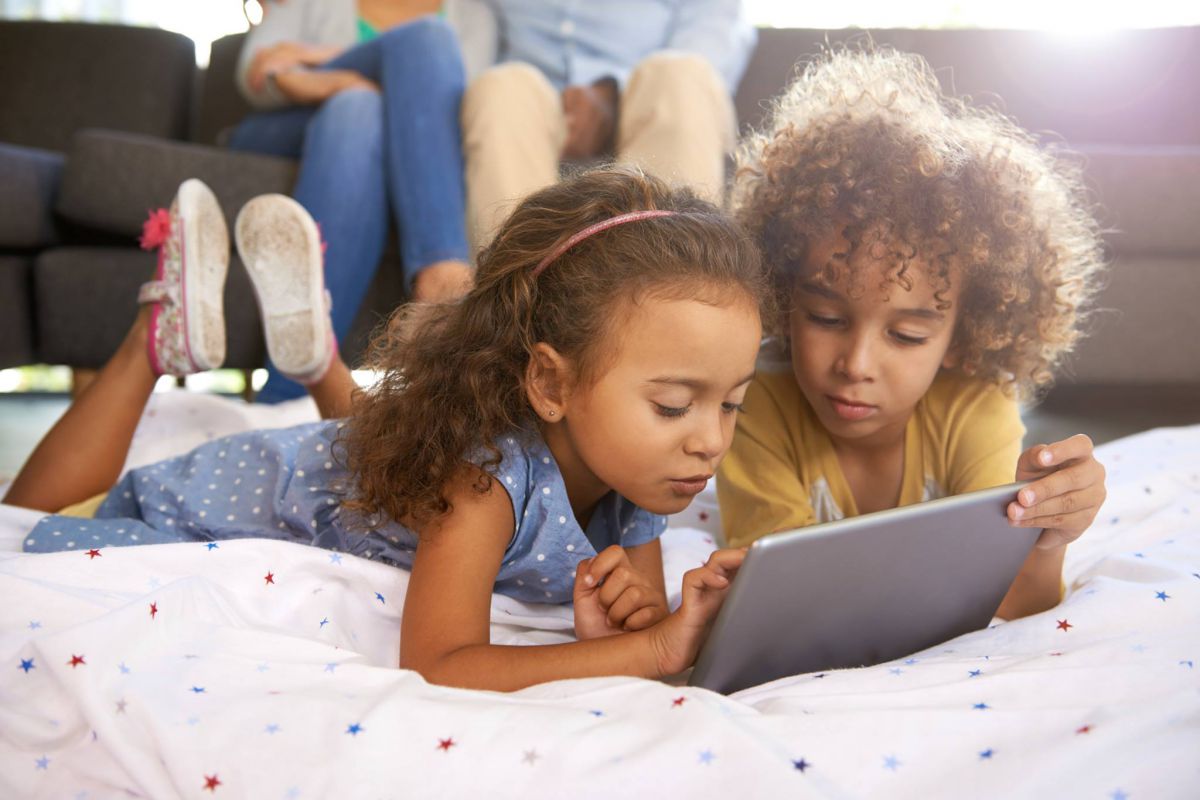 Edify is making learning music fun and more accessible for young people. They have a series of apps that allow you to actually draw music on your iPhone. The gamification of music makes it easier to understand and largely more accessible to the general population. We're excited to see if this generation's Beethoven draws his masterpiece with a series of finger swipes.

This ludicrous company is channeling the fashion stylings of the Teletubbies. You'll probably not see these things on the catwalk anytime soon, but we're willing to bet that you'll see them everywhere from your couch to your dev team in the not too distant future. Amazingly, when we showed these to colleagues in the Bay Area, we were told that similar apparel was already popping up there. If Crocs and yoga pants were laughably too relaxed to function as everyday fashion 10 years ago, who knows what we'll be wearing in 2016.
Our story: Too weird to exist, too awesome not to: 3 oddball, off-the-wall Colorado startups

Greenbaum Digital calls themselves the 'un-agency,' because they don't like to go about things in a conventional way. The company focuses on offering small businesses and startups a marketing department at a fraction of the cost of hiring one in-house. Given the plethora of potential clients Colorado has to offer, we think they'll have a massive year.

JStar is bringing artificial intelligence to the Internet of Things. Their personal assistant, Josh, takes care of your home so you don't have to. He'll open your blinds for you when the sun is out, turn off the lights if you forget to, or unlock the doors as you approach. If the AI technology gets out of hand, he may also kill you in your sleep, but we're at least a couple years away from that. Tim Gill, the founder of Quark, is one of the company's founders and its CTO.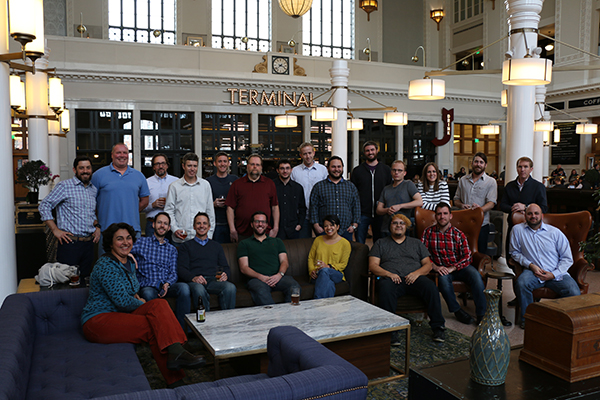 Commerce Sync automates accounting for small businesses — which is a hot field right now. The company just announced a $2.5 million Series A round and a strategic partnership with Square. Last we spoke with Commerce Sync, they were ramping up for expansion. Not bad for a two year old company.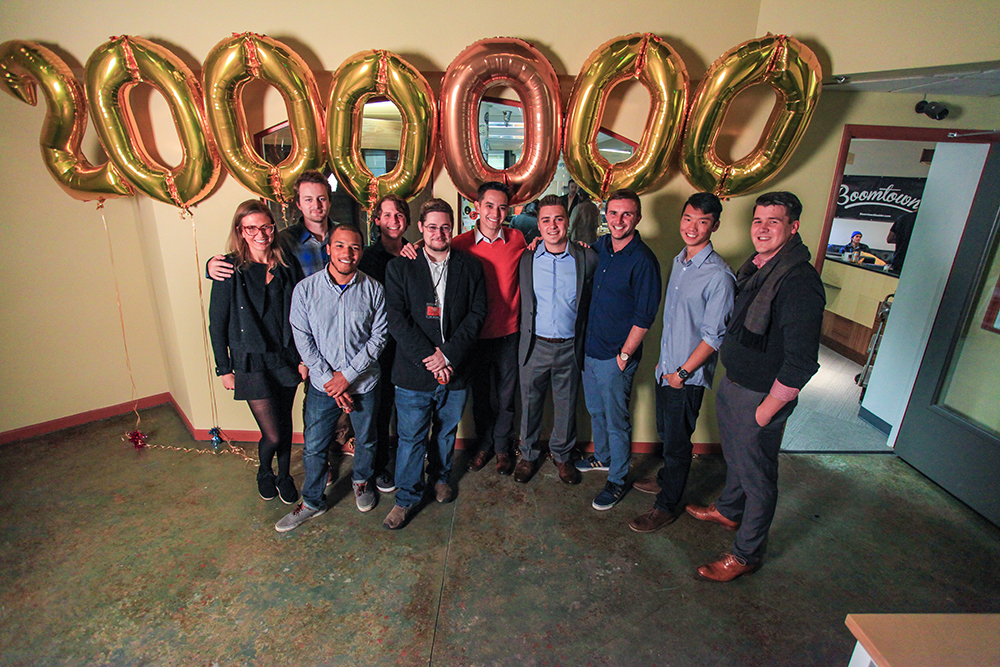 Kickfurther took the concept of crowdfunding to the retail world. Instead of funding other entrepreneurs' ideas, you fund their inventory. When that inventory sells, you make money. So far, the one year old company has funded $2.7 million dollars in inventory for over 150 brands from over 1,200 investors. Kickfurther is a recent graduate from the Boomtown accelerator, and was among the 10 finalists for Richard Branson's brash Extreme Tech Challenge.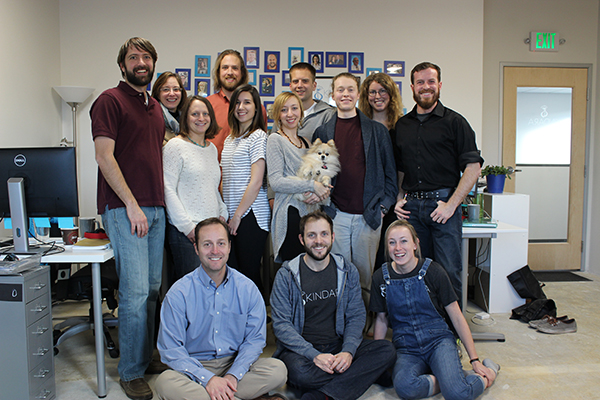 Kindara builds projects that empower women around their bodies and health. Their first app, the Kindara Fertility Tracker has proven wildly popular in the App Store, and has over one million downloads. The company raised a $5.3 million Series A in mid-2015 and is getting ready to launch a new product called Wink, a bluetooth connected oral fertility thermometer. Getting pregnant (or not) has never involved so much tech. 
Our story: Kindara helps women take control of their fertility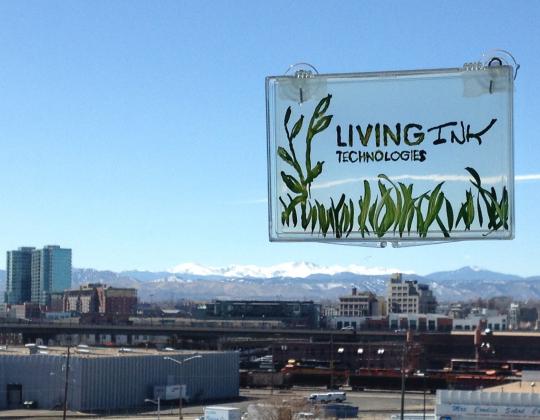 Living Ink is reinventing one of the world's oldest and most expensive liquids: ink. You might not guess it, but ink goes for around $5,500 a gallon and is not exactly environmentally friendly to produce. Two scientists from Colorado State University have figured out a way to make cheap and environmentally friendly ink from algae. The company recently completed a successful Kickstarter, where they raised almost 400 percent of their goal. 
Our story: How 2 CSU scientists are turning pond scum into a $5.5K per gallon commodity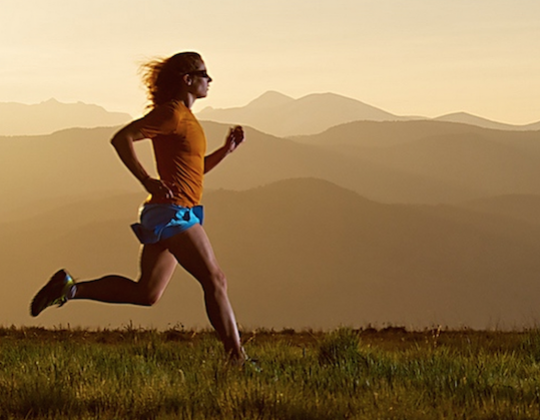 Runners have long been able to see how fast and far they're running, but now they'll be able to see how hard they're running. Stryd is making the world's first wearable power meter for runners. The company had a busy year, graduating from Techstars and raising a quarter of a million dollars on Kickstarter. The company is now shipping devices both in the U.S. and Europe.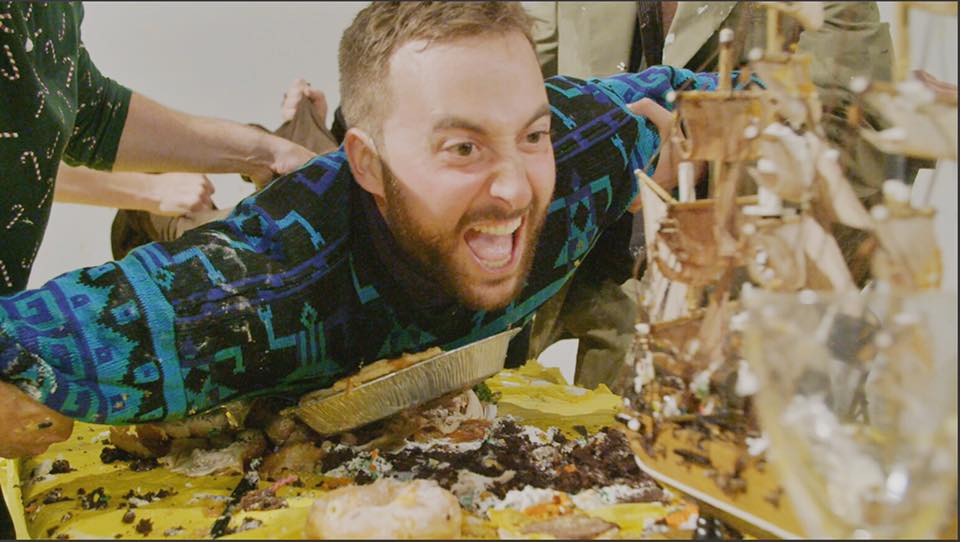 Lumenati is a collective of digital arts workers — or at least they started that way. The group offers people in the digital arts a collaborative workspace and a talented group to share freelance projects with. Last year, however, they launched a Kickstarter to fund a cinematic smartphone case called the CS1. That Kickstarter was wildly successful and the CS1 should start shipping soon. We're excited to see what they get themselves into in 2016.
Our story: How a collective of artists turned an idea into a wildly successful Kickstarter, and then a real product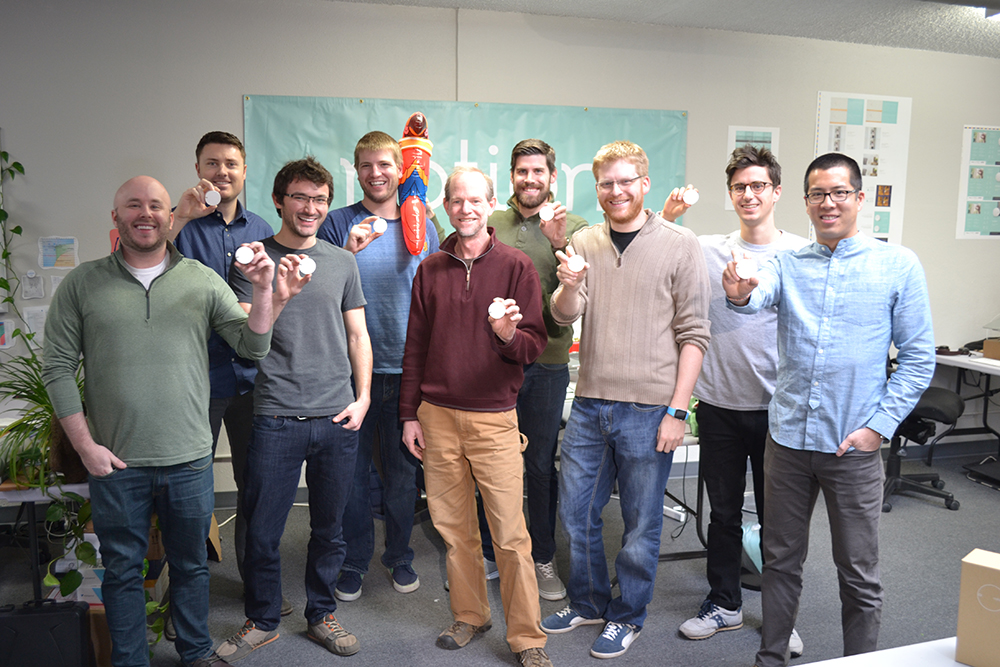 Notion allows you to monitor your home from wherever you are. Basically, you set up a series of sensors around your home and those sensors will monitor everything from moisture levels and temperature to open windows or doors. The company raised $281,000 through a Kickstarter that only sought to raise $50,000. Their first product should ship sometime soon.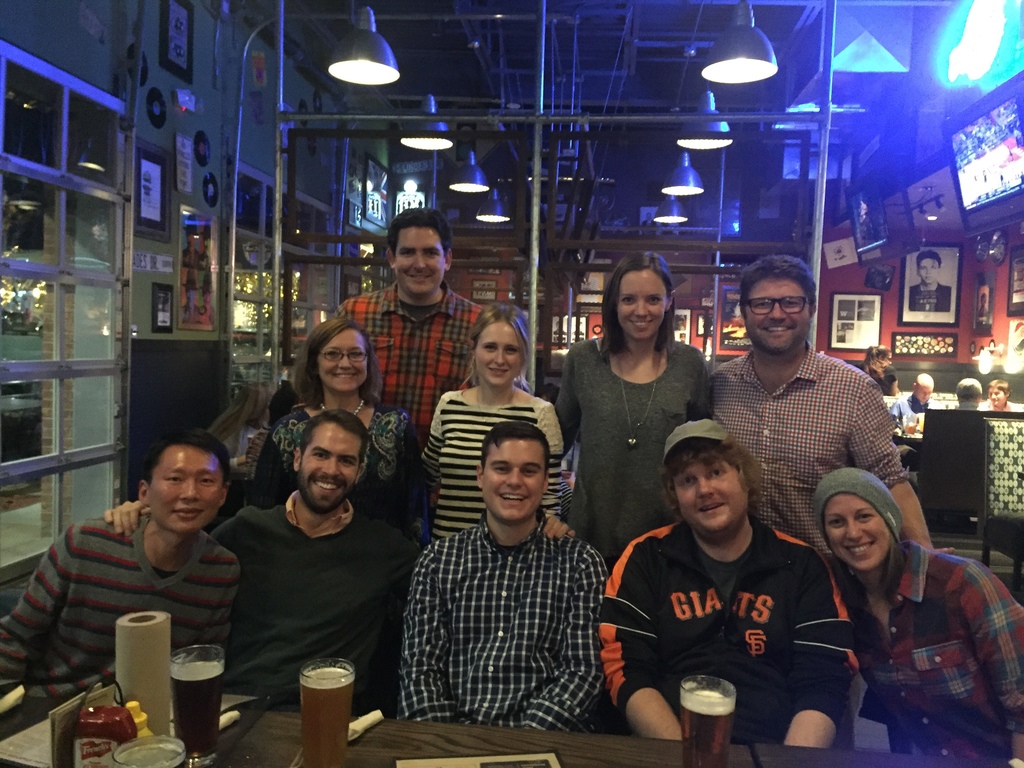 OneRooftop is a booking agency for vacation rental owners and managers. The company is a graduate of AngelPad and was founded in September of last year. Even at that tender age, the company already manages properties in over 60 countries, with bookings of over $14.5 million.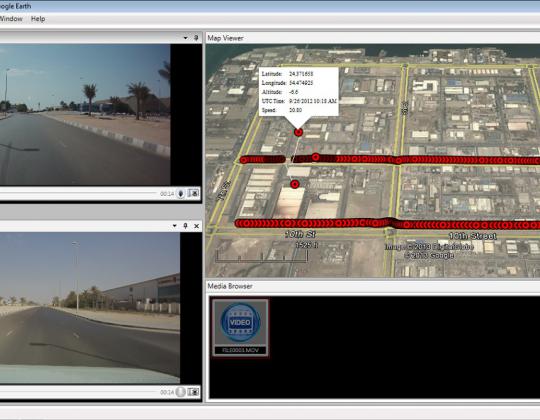 Remote Geo is like the Google Maps of the sky. Their technology allows drones (or any other airborne camera) to record video and overlay it onto a map. That seemingly simple bit of technology actually isn't simple at all, and it's a key step in allowing autonomous drones to monitor all sorts of infrastructure.
Our story: Ft. Collins-made software is Google Street View for the sky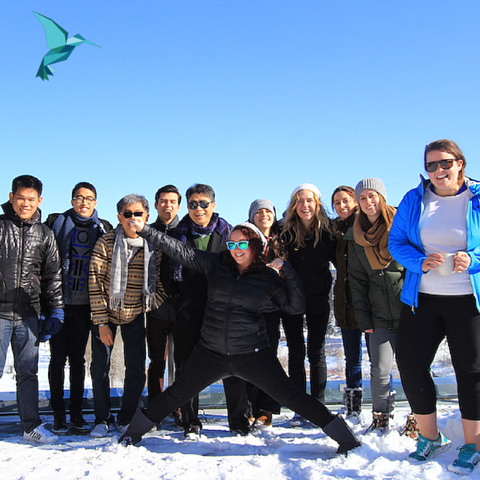 Revolar is a wearable designed to keep you safe. Press a button and your location will automatically be sent to someone you trust. The company has been around since 2013, but was an after-work project for its first two years. Last year, it became a full-time gig, graduated from Techstars, and raised $83,000 in a Kickstarter. In April, the company's product is finally going to ship, and we're excited to finally get our hands on one.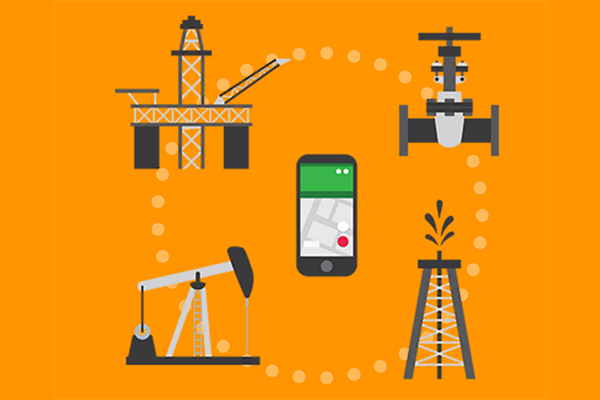 ShaleApps builds apps for the oil industry. Admittedly, the oil industry isn't exactly booming these days. But, that means oil companies are going to have to cut the fat and get efficient — which is why ShaleApps is going to have a stellar 2016. The company just relocated to Colorado from West Virginia, yet another sign they're on the right track.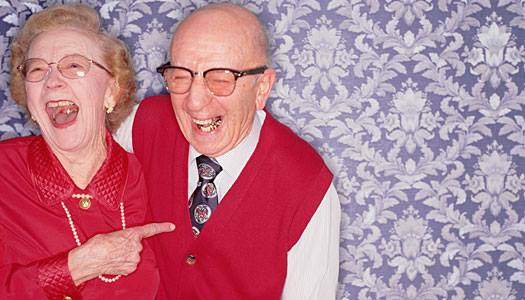 Silvernest is using the sharing economy to keep seniors in their homes. The service helps connect older people who, for whatever reason, need a roommate. It's a bigger segment of the population than you may think. The company just started last year, and are beginning to market their service to seniors around the country. 
Our story: Silvernest uses the sharing economy to keep seniors in their homes

You know how when you shop online and a product you looked at on one website starts to pop up on other websites? That's called remarketing. Shoelace makes that process super simple for e-commerce companies. The company recently graduated from Boomtown, and we're thinking a lot of smaller e-commerce sites are going to find the power of super-easy remarketing irresistible in 2016.

Sitter makes it easy for parents to find, book and pay for babysitters. Basically, the app puts a network of trusted babysitters at parents' fingertips. It launched in June of last year, before raising a $150,000 seed round in August. The concept has proven incredibly popular with parents (no surprise there) and the company is poised to explode. 
Our story: Mary Poppins meets Uber: Sitter app launches in CO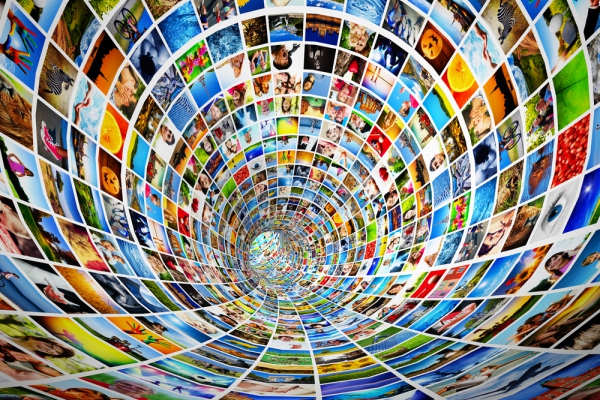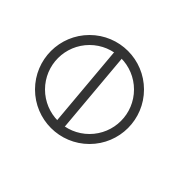 Stream — surprise, surprise — builds streams for apps and websites. You'd never guess, but all those streams you see in apps are incredibly complex and expensive to develop and maintain. Steam takes care of that. The company recently moved from Amsterdam to take part in a Techstars program in New York. Upon graduation they decided to settle in Boulder. With decisions like that, how could they not be successful?
Our story: How Stream moved from Amsterdam to Boulder to build a SaaS company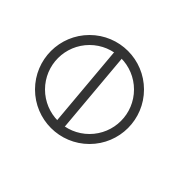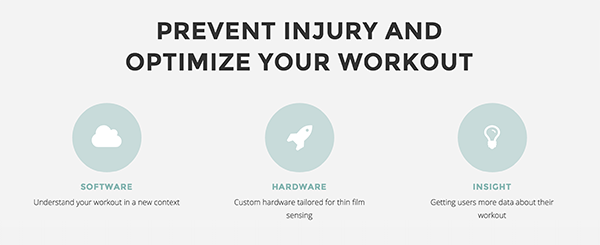 This recent Boomtown graduate is doing interesting things with sweat. The company makes a tape worn by athletes that analyzes sweat for all sorts of sports data. The company's product is still in beta, but given America's addiction to exercise and data, it's bound to do big things.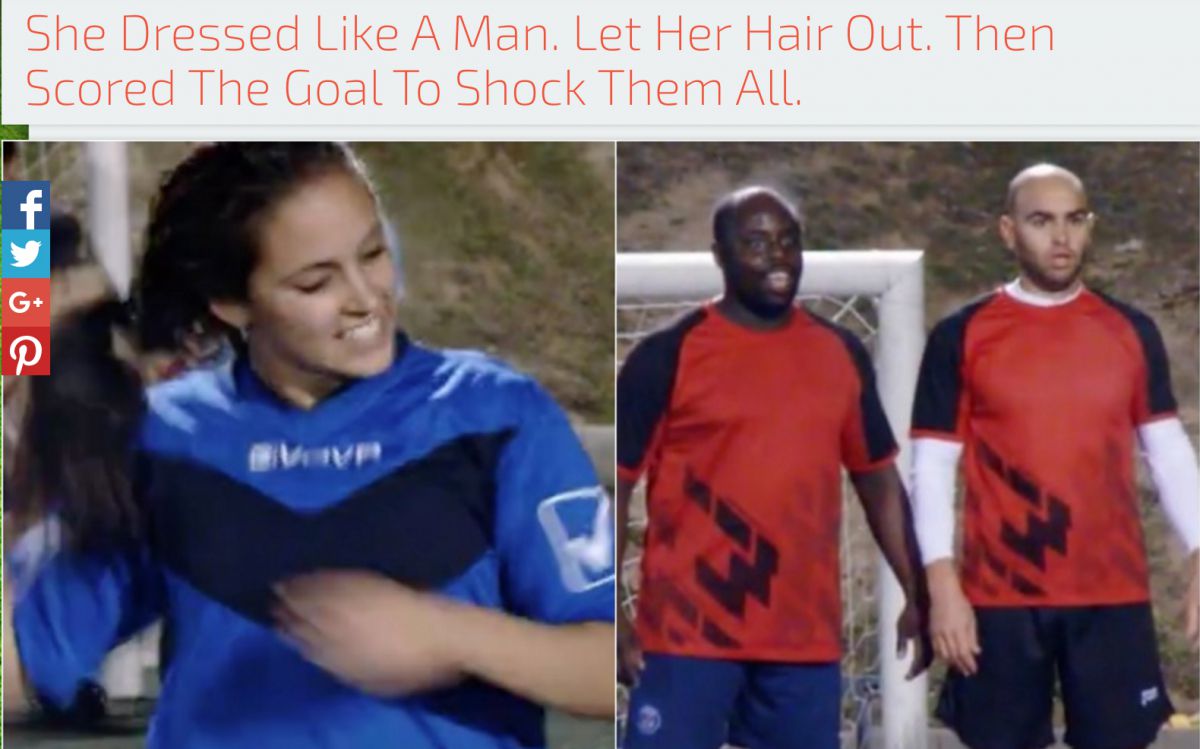 You'd never guess, but soccer's viral content engine is located in Boulder, and it's in high gear. The18 publishes soccer-related content in the style of Buzzfeed or theCHIVE, and it seems to have hit a spot with soccer aficionados. The company raised $1 million in seed funding last year, and plans on raising a substantial Series A this year. As soccer's popularity continues to soar in the U.S., so too has the18's — the two year old site announced late in 2015 that its content was already reaching over 10 million people a month.
Our story: Soccer's viral content engine is purring away in Boulder

The world is your oyster — so long as you can get through all the red tape at the border. Velocity Global has an innovative way to let your company expand internationally without the hassle of dealing with local government employment regulations. The rest of the world offers a huge market, and letting Velocity Global deal with all the details of your international expansion is a huge headache off your plate.
Our story: From Denver to Myanmar, this company will get your employees to the farthest reaches of the globe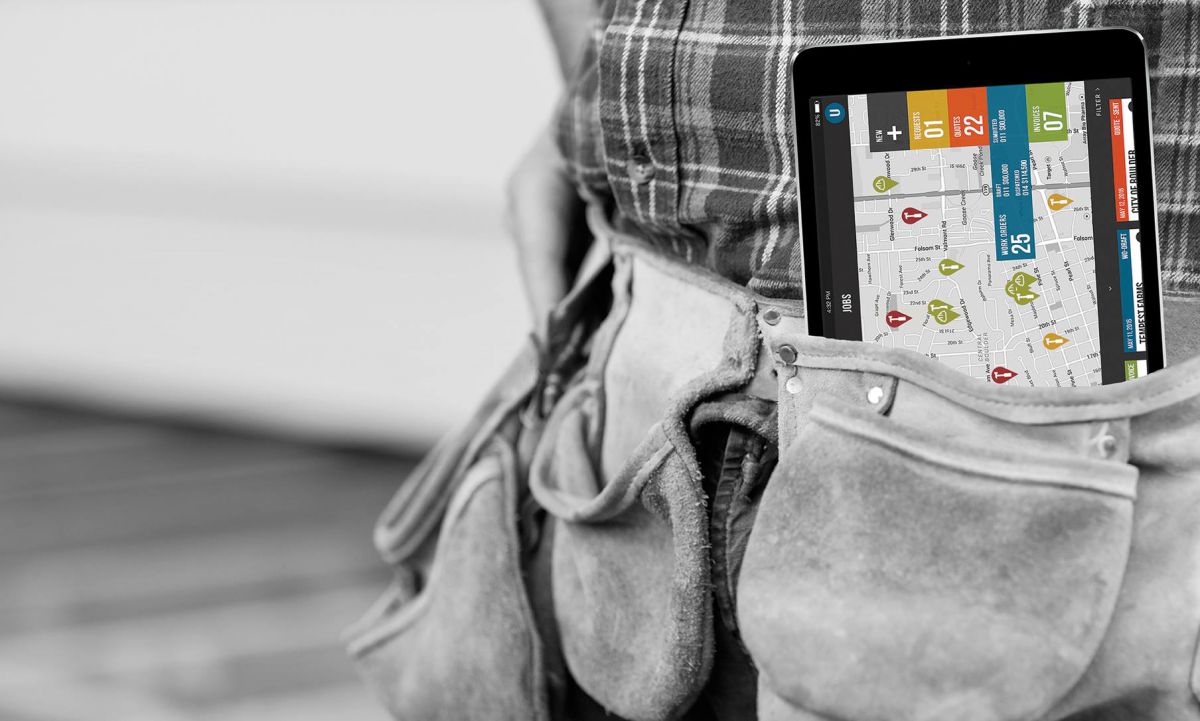 Useful aims to be, well, useful. The company makes a platform that provides tools and data for companies that build, repair, install or maintain. We've been told the company is adding some pretty cool and powerful collaboration features to their platform in 2016, and we're thinking this will be their most useful year to date.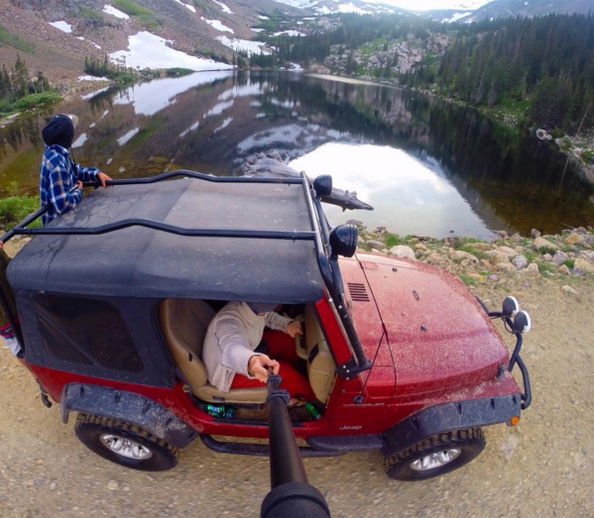 Utivity is an online marketplace that connects vetted professionals directly to their customers. Designed to cut the middleman out of the deal, the platform brings affordability to things like personal trainers, language teachers and photographers. The company was just founded last year, but already has a diverse array of services listed on the site. If you want to cross some weird stuff off of your bucket list, this is the place to find someone that'll teach you how.
Our story: A condom salesman, a homeless CFO & a computer nerd team up to attack your bucket list
Brandzooka makes a video marketing tool that helps marketers get their videos onto really big websites. If you want your video ad to run on CNN.com, these are the people you turn to. The company is an alum of the Boomtown accelerator and already works with big players like Audi and Einstein Bagels (not to mention a few companies on this list). Video advertising is coming into its own, and Brandzooka is riding that wave. 

Potheads want to be on social media too, and MassRoots is their corner of the web. Filled to the brim with pictures of bongs and nugs, MassRoots has captivated a lucrative demographic that is not easily reached on traditional social platforms. MassRoots became the first cannabis company to IPO and was a top 10 finalist in Richard Branson's Extreme Tech Challenge. 
Our story: How MassRoots went from massive debt to eyeing the NASDAQ in 2 years
Related: Best Startups to Work for in Colorado