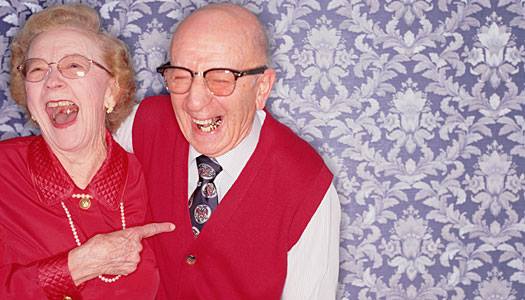 In our minds we are all going to live to be healthy, wealthy and at least 100. Our great grand kids will play in our yards, behind our white picket fences. Our significant others will sit along side us, probably in rocking chairs, until the day we die. When that day comes, it'll be painless and in our sleep. Reality, however, has a tendency to have other plans. A Colorado company is launching to help prepare seniors for that reality. 
"At Silvernest, we're offering a clear solution to help Baby Boomers and empty nesters safely and seamlessly establish homesharing arrangements," Wendi Burkhardt, co-founder and CEO of Silvernest said. "Silvernest set out to develop new tools that provide an aging-in-place alternative, boldly breaking the rules of aging so more people can live in their homes on their own terms. We're eager to create the next generation of roommates."
Silvernest is kind of like a longterm Airbnb mixed with Match.com for seniors. Their service helps connect older people who, for whatever reason, need a roommate. It's a bigger segment of the population than you may think.
Think about it like this. There are around 109 million people over the age of 50 in the United States. That number is expected to increase to 140 million by 2030. At least 75 percent of those want to stay in their homes until they die, and 80 percent of them own a home. But life has a way of throwing curve balls, upending even the best of intentions. 
A quarter of all divorces occur after 50, and over 40 percent of women over the age of 65 will lose their husbands in the next 5 years. Seventy percent of those who do will end up living by themselves. And given that 90 percent of people over the age of 65 have less than $60,000 in the bank, it leaves a pretty big gap between people who want to stay in their homes and those who can stay in their homes. 
Silvernest's service matches prospective roommates with people who have extra room in their house. Fill out a survey about your personality and your home, and their proprietary software will help match you with a suitable roommate. Once you've decided to move in with someone, the company will help you draw up a lease, run a background check, and even process payments. It's a one-stop shop.
The Boulder-based company is brand new, having quietly launched their service last month. As they continue to grow they plan on targeting several areas around the country to market their service to, and they are currently undergoing their seed round. 
Silvernest is one of those services you hope you are never forced to use, but if life throws you a curveball, you'd better be happy it exists.