Colorado's rise as a national tech hub continued unabated in 2015.
In total, 95 Colorado tech companies took in over $683 million, well above 2013 and just shy of 2014's momentous and record breaking year.
Of the 95 companies that received funding this year,Star Wars: The Force Awakens film to raise $45 million. 
was one of the largest recipients. The company took advantage of the attention it received for their prominent contribution to the new
"2015 was a solid year for venture investment but things started to tighten up during the back end of the year," David Gold, Managing Director at
said. "I would anticipate continued tightening in 2016."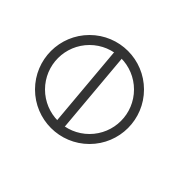 , the secretive next-generation cable company took in a $51 million Series A round in June, while still in stealth. Just what they're up to has yet to be discovered — but the company has managed to raise at least $80 million for whatever it is. 
The Denver-based mobile shopping app
took in $40 million in September with plans to accelerate their growth. The company's namesake app has been downloaded over 13 million times and has saved consumers around $56 million. 
"If you're a startup outside of Silicon Valley, investors might raise their eyebrows around growth potential and scaling a team at an aggressive rate," Ibotta CEO and Founder Bryan Leach said. "That said, there are so few companies with super high growth and a proven business model with revenue that's accelerating at a high rate year over year, so when an investor sees one of those, it stands out no matter where they are located."
Major Companies Make Major Exits
In total, 59 Colorado digital tech companies were acquired or had initial public stock valuations in 2015, 23 more than 2014.
While 2015 did not have the large exits we saw in 2014, like
's $1.2 billion sale, the $1.65 billion sale or the $2.1 billion sale, we did see some of the state's hottest tech companies get acquired.
Founded just five years ago,
was acquired by Sunnyvale, CA-based NetApp for $870 million. SolidFire has been one of Colorado's fastest growing companies, and rumors that Cisco or Samsung were also vying to purchase the Boulder-based flash storage startup had been circling all year. The company is currently completing construction of a massive new office in Boulder.
"The strong technical talent pool in Colorado, combined with its attractiveness to relocating employees, reasonable cost of living, and low turnover rate has been a key factor in SolidFire's success," CEO and Founder Dave Wright said. "The business friendly climate combined with low tax rates should also be attractive to entrepreneurs disillusioned with California's current state of affairs."
Earlier in the year, another major Boulder startup was purchased by a coastal behemoth. , which was publicly traded at the time, was purchased by New York City-based CA Technologies for $19.50 a share, about $480 million, in May.
Money Starts Flowing to the Burbs
Funded startups are no longer only found in downtown Denver or central Boulder. In fact, last year at least 18 companies located outside of those two cities together raised a whopping $105 million. That is an increase of $92.5 million over 2014.
"Technology is spreading into our emerging neighborhoods, and often, they're the first tenants in," Erik Mitisek, CEO of the
said. "With the expansion of the tech economy in Colorado and the desire to be close to housing and great amenities, we are seeing hip, emerging neighborhoods – invaded by the creatives and starter class."
The vast majority of funding events still occurred inside Denver and Boulder. Denver-based companies took the lion's share of funding, with 49 companies raising over $401 million. Boulder, the state's traditional hub of tech startups, saw 28 startups take in over $183 million.
Notably, Broomfield-based
raised a massive $47 million round, one of the state's largest. The company employs about 75 people in their Colorado offices, and another 400 or so in India.
Colorado Benefiting from Out-of-State Success
Colorado also continues to benefit from the success of companies based along the coasts. Many large tech companies have opened offices in the state. These offices are now among some of the area's largest tech employers. Some of these companies had large funding events last year not included in the totals above — though their influx of capital is likely to have an effect locally.
New Zealand-based
raised $110 million in 2015 and employs around 95 people in Denver. California-based raised $85 million and employs 89 people in a huge new office in Broomfield. California-based raised $60 million and opened a large new office in Denver, with
plans to hire
as many as 1,750 people. California-based raised a $37.5M Series E round and opened a sales and development office in Boulder.
Infographic is sponsored by CBRE. 
*Sources: SEC filings, press releases and confirmed news reports(amongst other public information)
**Digital tech companies counted only. Computer hardware and electronics excluded