Top 100 Tech Companies in Colorado Hiring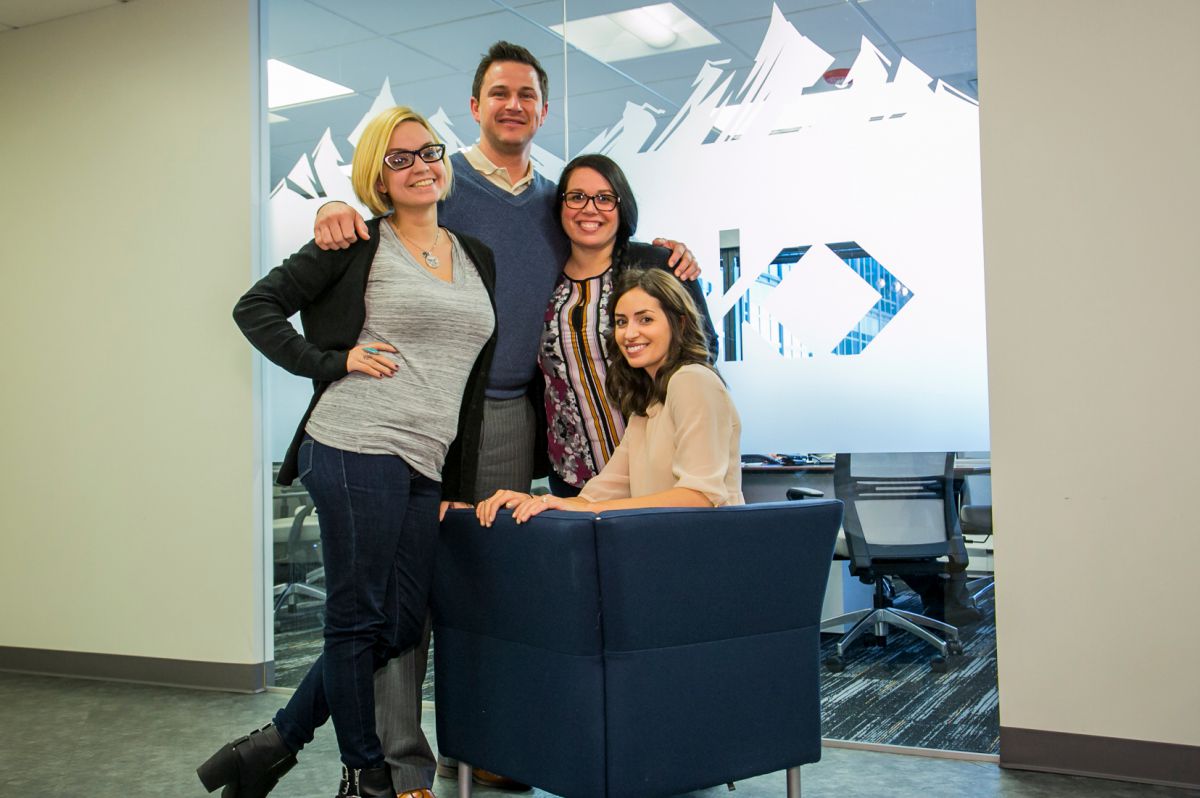 What they do: OnDeck uses technology to award small-business loans.
Coolest perks: Unlimited vacation, good insurance, free snacks, a weekly happy hour, a 401k and a baby bonding program.
Note from the boss: "We love tenacious and curious talent; people who love knowing they are part owners in our company and always act in its best interest; people who unquestionably exhibit our four core values: openness, ingenuity, passion, and impact." – Lorna Hagen, SVP People Operations, OnDeck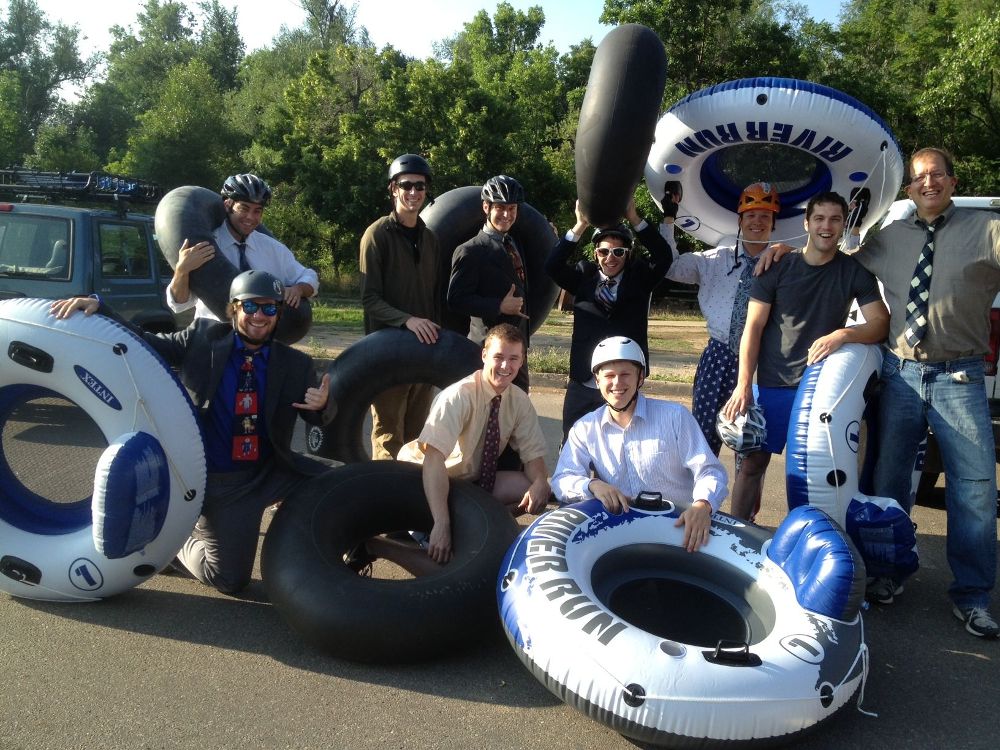 What they do: LogRhythm is a security intelligence software company. They're like MI6 for a digital James Bond.
Coolest perks: Flexible paid time off, you're required to take your birthday off, Free Food Fridays, company sponsored yoga and meditation classes and a company culture that encourages employees to dress in a suit and ride the Boulder Creek in a tube.
Note from the boss: "We tend to look for candidates that carry a collaborative, process-oriented mindset combined with an entrepreneurial spirit. The security intelligence space requires that we are consistently pushing the boundaries on innovation. In order to do this we need passionate people that can develop effective cross-functional partnerships that drive inventive initiatives. If somebody carries a deep passion for their profession, they tend to naturally find a passion for security." - Marty Vespa, Director of Recruiting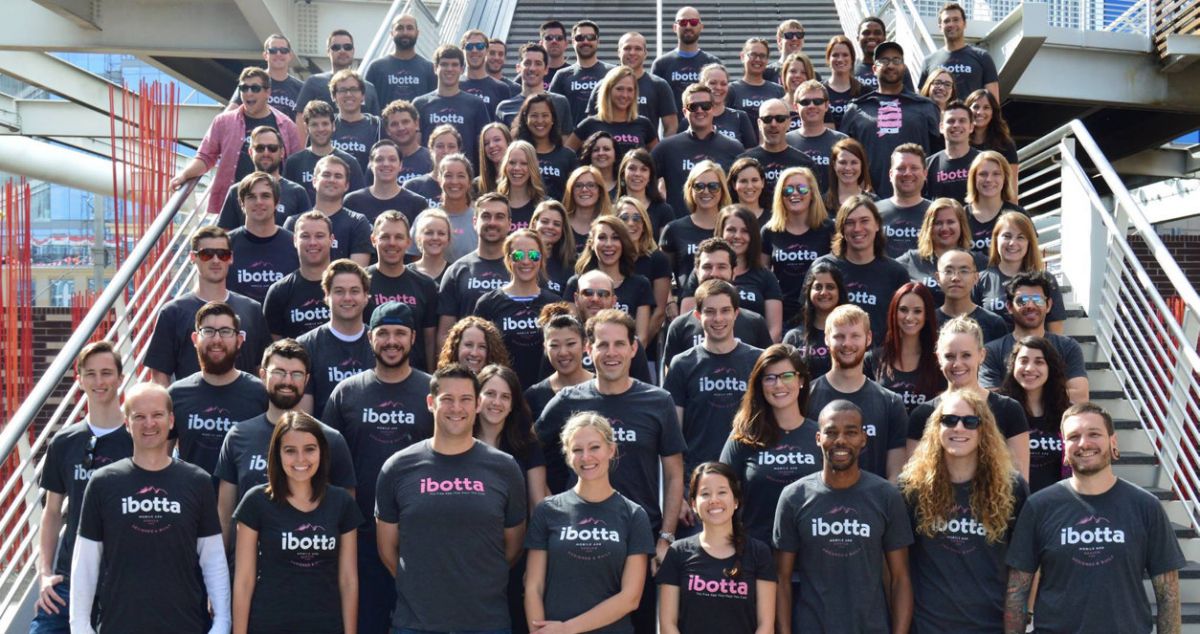 Pairing brands with customers by giving them discounts and rewards on products, Ibotta is a values-driven organization with a shared passion for disruptive innovation. They're looking for people to help them discover new ways to reimagine advertising and promotion in an increasingly mobile world.
Number of positions open: More than 30
Roles: All roles across functions
Hiring process: Upload your resume online, role-related exercise or presentation in interviews
Hiring manager tip: "Focus on experience that demonstrates your ability to get results and build relationships in a fast paced environment."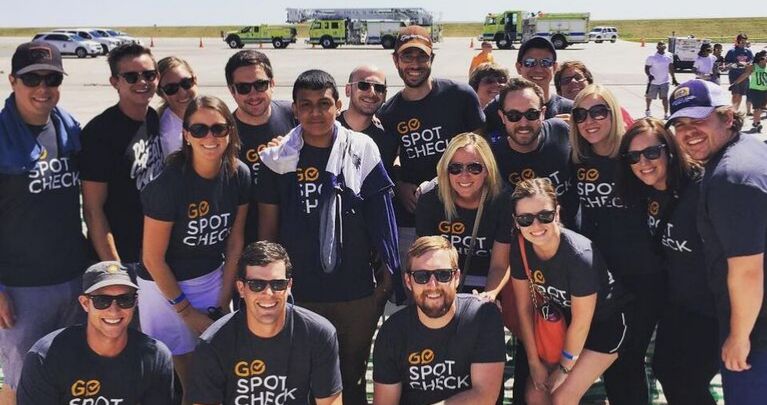 What they do: GoSpotCheck helps sales reps who work in the field conduct surveys, gather data and provide accurate reports about store inventory, sales and more.
Open roles: Four positions in engineering, product management and data science.
Hiring manager tip: "Our website has a lot of good information about our culture and values. If a candidate reads something on this topic that resonates with them, they should bring it up in the interview rather than waiting to be asked about it. We like to know when a candidate gets excited about the same things we do!"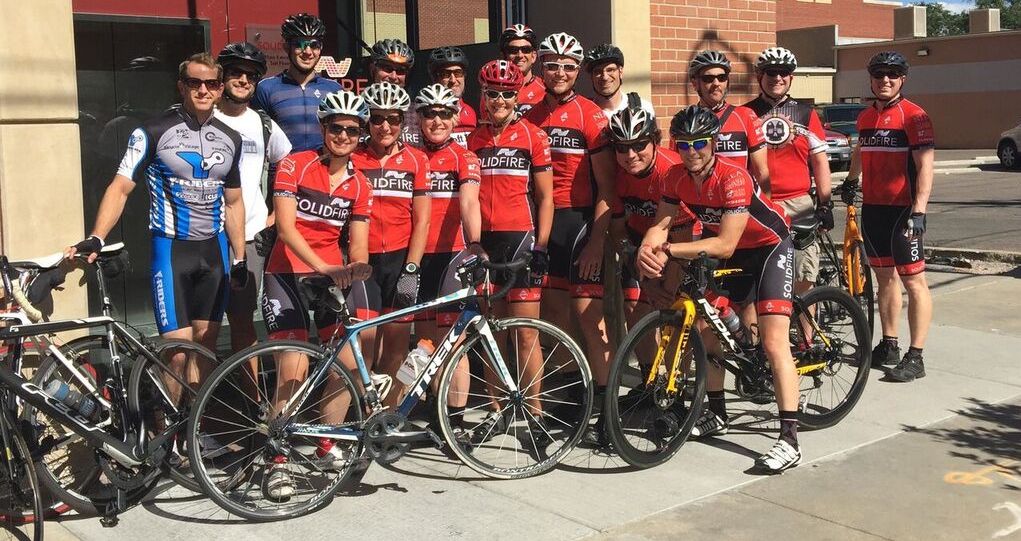 What they do: Solidfire (a part of NetApp) builds software, systems and services to help organizations manage and store their data.
Open roles: Five engineering positions
Hiring manager tip: "Team fit is as important to us as technical skills... Treat the interview as a chance to collaborate together and get to know each other rather than a 'final exam.' We love seeing your passion and what gets you excited as much as what you know. Above all, be genuine and let us get to know you through the process."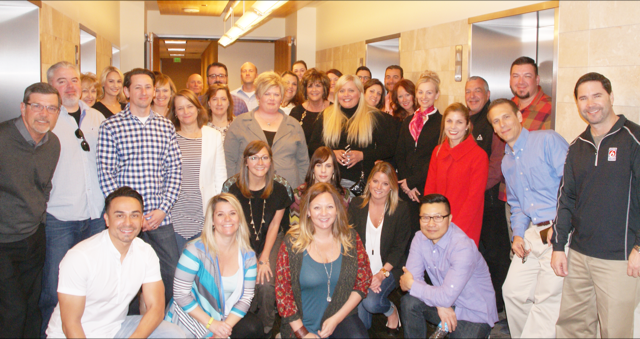 What they do: AdTaxi's programmatic advertising software helps advertisers get more bang for their buck.
Open roles: 10 positions in sales, marketing and operations
Hiring manager tip: "We're looking for self-starters — people who want to dive in head-first and own their career. Tell us why that describes you and show us your passion for digital. We don't know what the future of digital holds, we are looking for people to tell us and show us!"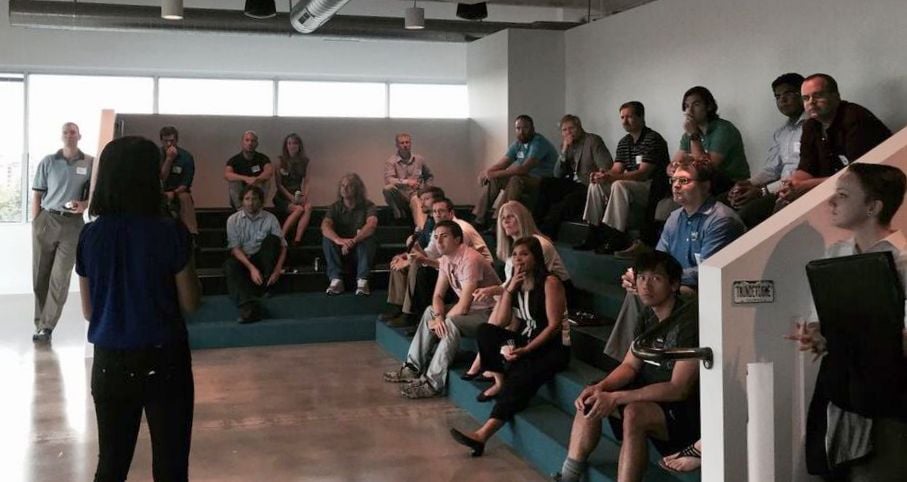 What they do: Alteryx builds data analytics software that allows business analysts to easily prepare, blend and share data.
Open roles: Six positions in engineering and product
Note from the boss: "'Great people recruit more great people like themselves. That's why 30% of Alteryx hires comes through internal referrals! It's about ensuring there is a supportive workplace that has the right incentives in place. This becomes the accelerant for great people to do insanely amazing things. We can't be more delighted with what Broomfield and the surrounding area has given Alteryx to drive this recipe for success."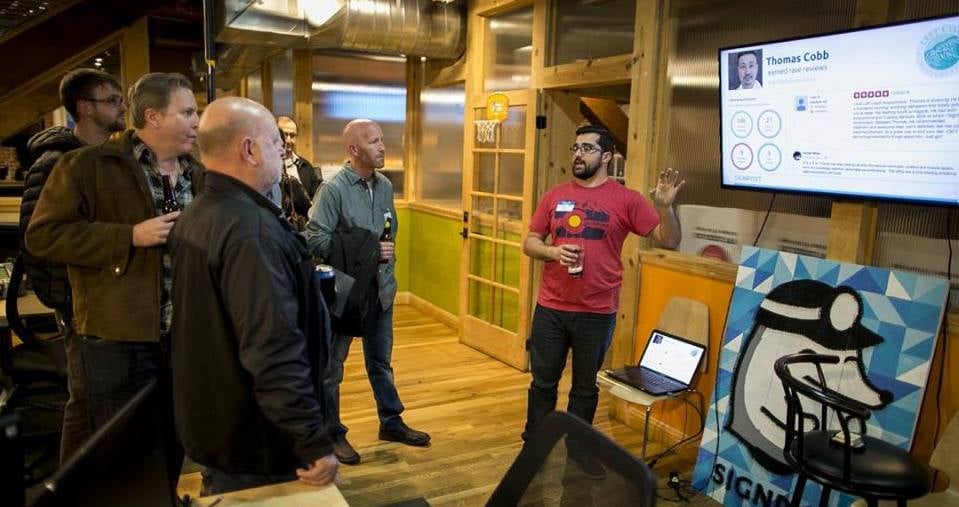 What they do: Signpost's cloud-based marketing software gives local businesses the power to effortlessly build and manage customer relationships.
Open roles: Two sales positions
Hiring manager tip: "We are building a team that cares about, and fights for small business. Our inspiring team, amazing product, and cool office make Signpost a great environment to grow your career. Whether you have one month or ten years of experience, if you are passionate and driven to succeed, Signpost is for you! Come learn why we bleed Signpost Blue!"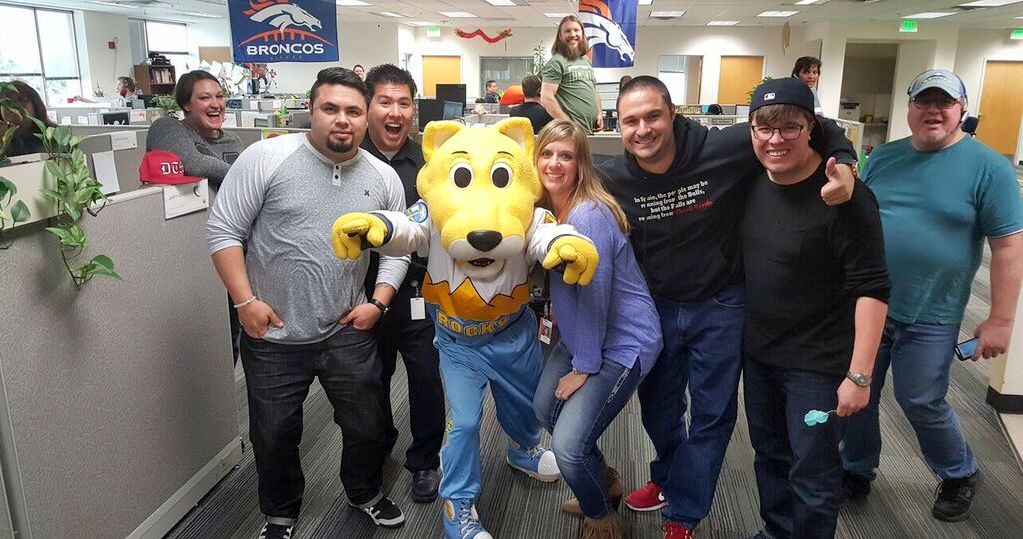 What they do: Homeadvisor's database of home improvement pros will help you find contractors you can trust.
Open roles: 14 positions in engineering, sales, marketing and more
Hiring manager tip: "Be prepared to showcase your skills. Don't be surprised when we ask you to do a case study or a coding exercise or a small project. We want to see how you apply what you know!"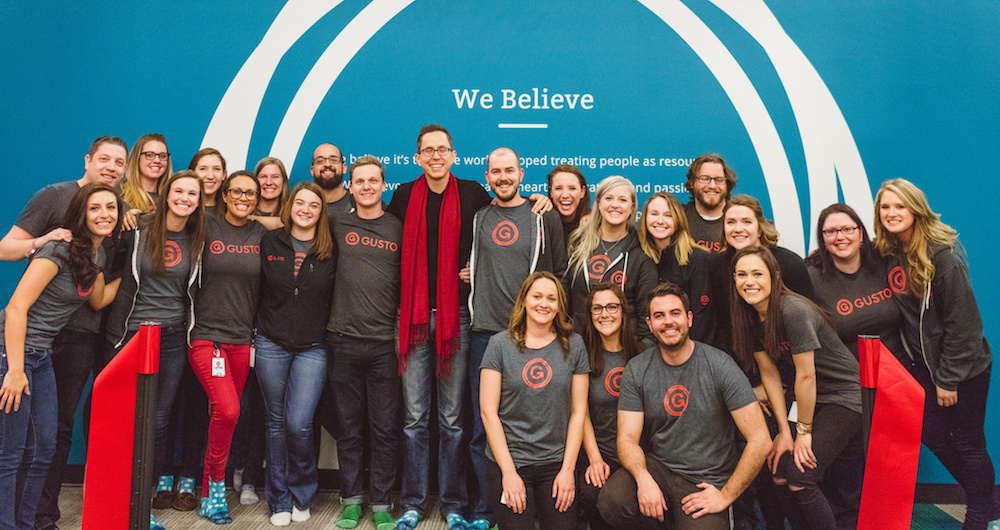 Having recently opened their Denver office, Gusto is making big moves this year. The HR tech company has a great internal culture and perks like unlimited vacation time and catered lunches.
Roles: Compliance & care, engineering, health benefits
Hiring process: ​​Apply online, phone screen, in-person visits and a sneak peek project to give candidates a realistic view of what the role will entail.
Hiring manager tip: "Be yourself. We believe that the interview process should be a two way street. It's not about us convincing you to work for us, or you convincing us to hire you. It's about getting to know each other and seeing if there's alignment so that both parties believe that they can do great work together, based on shared values and motivations."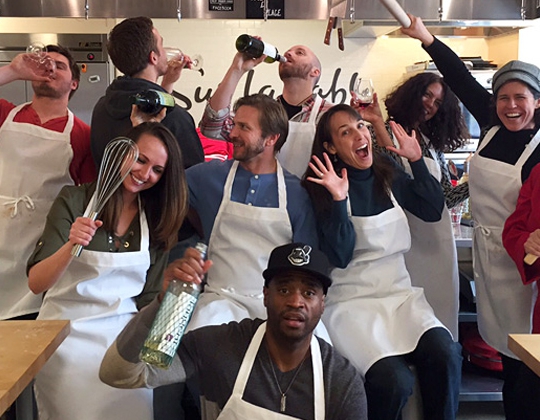 What they do: EMS Software makes scheduling software.
Coolest perks: Flexible work hours with the ability to work remotely. If you do come in, you're free to dress casually and take part in the onsite gym as well as yoga classes.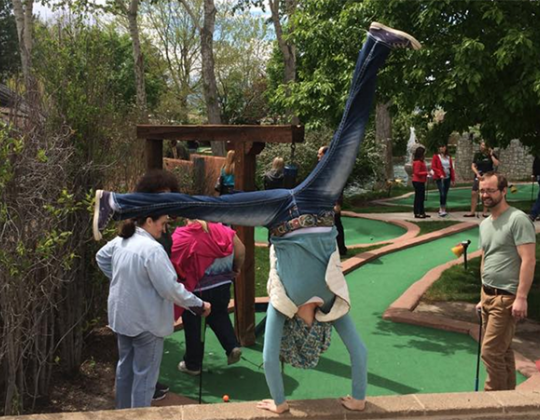 What they do: Envysion is a provider of software and video-based analytics.
Coolest available job: Senior Java Big Data Engineer
Coolest perks: A fully stocked kitchen, beer: 30 Fridays and quarterly wellness challenges to keep all the drinking and snacking in check.
Note from the boss: Candidates that we search for are those that have a hunger for knowledge, a passion for collaboration, and a mind for expansion. We look for the very best people that believe adding value to our clients is the top priority and get excited about disruptive technology. We strive to be a world-class technology company situated right here in the heart of the Denver/Boulder area." - Cyndi Tauer, Director of HR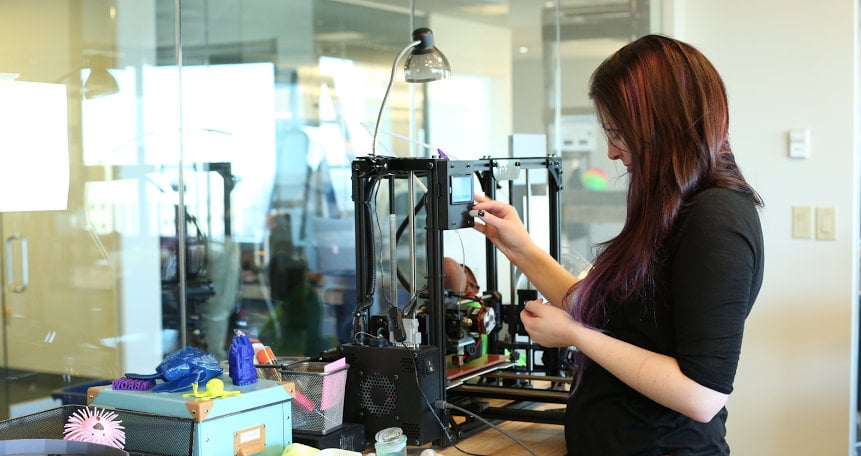 What they do: Electronics company building products with customers through the entire tech lifecycle.
Hiring manager tip: "Arrow is a forward-looking technology company that values creative thinkers and visionaries. If working within a culture of experimentation, learning and variety speaks to you and you want to help change the future of everything from cars to computers to coffee makers, then we want to hear from you."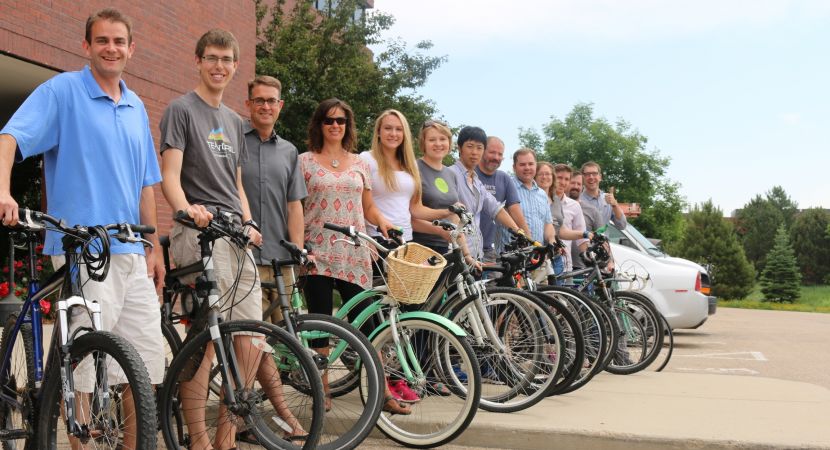 What they do: Tendril makes software that allows utilities to talk to their customers.
Number of job listings: 8, which can be found here.
Coolest perk: They host Ping-Pong tournaments, and have a kitchen stocked with food and adult beverages.
Note from the boss: "While what you have done and who you have done it for is important at Tendril, our primary focus is on gauging your creativity and collaboration, as well as your cultural fit. So, rather than just being able to cite problems you have solved in the past, we want to hear about how you have approached those challenges, what new skills you employed, who you partnered with and why, and what creative lengths you went to, to reach a resolution." – Tendril CFO, Amy Marmolejo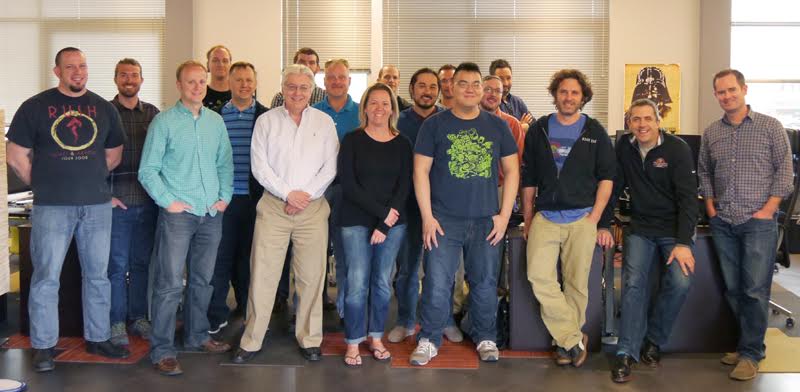 What they do: SaaS solution helping equipment manufacturers publish more dynamic digital catalogs.
Note from the boss: "Software development is a dynamic, talent-driven business, so Digabit looks for individuals that reflect those traits. Our opportunity is huge, so ideally we bring on people that are forward thinking, analytical, and resourceful. People who can grow with the business."
Breaking Down the Top 100
We are pleased to announce Built In Colorado's second annual 'Top 100 Digital Companies' report. This list, which ranks digital tech employers based on local employee count, clearly demonstrates the growth the tech industry has witnessed in the past year.
"Nearly 5,000 new IT jobs were added to Colorado this past year. We want that momentum to continue into 2016," Governor John Hickenlooper said. "Google's plan to build a Boulder campus is a huge win for our state's IT industry, but just as important is the continued growth of homegrown IT companies like Zayo and Webroot. Those kinds of businesses, and the jobs they bring to our highly talented workforce, are key to Colorado's thriving economy."
Colorado is home to over 1,600 digital companies. The top 100 employers among them are a young bunch, and are, on average, just 13 years old. 31 percent of the top 100 are less than 10 years old, and an impressive 15 percent are less than five years old. In total, the top 100 companies employ an impressive 18,400 people. 
Software companies make up the bulk of the list, taking up 47 percent of the top spots. B2B Web companies make up another 24 percent, with consumer web, agency and commerce companies splitting the rest. Together, the top 100 pulled in over $328 million of investment just this year. 
"Colorado's commitment to the growth and advancement of technology in the state is the major factor of the current demand for digital employment," Tanya Jones, Manager of Corporate Recruiting at HomeAdvisor said. "That, and the fact Denver is ranked as one of the top cities to live, will continue to provide digital employment growth in 2016." 
The majority of Colorado's top digital employers are located from central Boulder to downtown Denver and further south toward Centennial and the Tech Center. They seem to follow the mountains, with Denver International Airport as their anchor.
"Colorado's great quality of life, affordable cost of living, and growing reputation as a center for innovation all contribute to the rapid growth we are seeing in digital industries," Dave Wright, CEO of SolidFire said. "With California continuing to struggle with overcrowding, high cost of living, rising taxation and a heavily regulated business environment, I don't see the influx of tech employers and new tech jobs slowing down any time soon."
Companies on the rise: Door to Door Organics, Kapost, Ibotta and LogRhythm all moved up the list significantly. Perhaps these companies' successes are a sign of the times. Today we live in an era where coupons live on our phones, our organic groceries are delivered and cyber threats abound. Our digital employers reflect these realities. 
Other companies that moved up in the rankings included: Healthgrades, sovrn Holdings, Aleph Objects, GutCheck.
Companies to watch: Predicting companies that will rise in the rankings is risky business. However, given the current hiring trends we see at places like LogRhythm, Zayo and iTriage, it is probably safe to assume they'll be on the rise next year. SolidFire will soon move into new offices and could hire as many as 150 new employees there. 
Gusto (previously ZenPayroll), which is not even on the 2015 list, moved to Colorado earlier this year and is planning on adding 100 full-time jobs in the near future. In total, the company plans on hiring around 1,000 employees in Denver over the course of the next couple of years. Gusto, which was formed in San Francisco, looked at Salt Lake City and Austin as well, before ultimately deciding on Denver.
Google, which is nearing completion of phase 1 of their new campus in Boulder, should move up in the rankings next year as well. In total, the tech behemoth plans on employing around 1,500 people in Colorado.