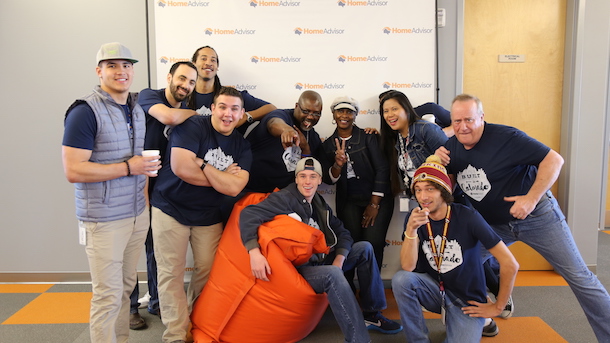 While pivoting your business may sound scary, it's a pretty standard move in the startup world. Companies must decide if it's worth it to abandon parts of their mission to further growth. The weight of that decision changes, though, for companies with hundreds of employees, 13 years of history and 10 million pages.
However, in 2012, home professional marketplace HomeAdvisor decided to take that leap, trading in the name ServiceMagic and refining their focus not just to grow revenues, but to provide better service for new and existing customers.
"We were really pretty successful as a website, not successful as a brand," said Brooke Gabbert, vice president of corporate communications. "We got to this point in the maturity of our company and to really go any further with growing the brand, we were going to have to make some big pivots."
As ServiceMagic, the company had appealed to a broad user base, with everything from wedding photographers to dog walkers available on the site. But the $400-billion-a-year home services industry was already a big portion of the users, so when momentum started to slow, ServiceMagic decided to embrace its home professionals.
To achieve its goals, HomeAdvisor couldn't just cut out the services it no longer wanted to offer. Driving growth also required a rethinking of how providers would interact with the site. Before the change, it was free for them to sign up for ServiceMagic, but that opened it up to undedicated providers.
That created problems for both customers and providers. For customers, an overwhelming number of profiles were available to them and they weren't hearing back from amateur providers and those who were less technology-savvy. The providers suffered from low volumes, partly because they weren't as invested in maintaining their profiles and partly due to a sea of competitors of questionable aptitude.
In the pivot, HomeAdvisor implemented a paid model, attracting only the dedicated home professionals to the platform. By introducing a small fee, those plumbers, contractors, electricians and other pros felt ownership over the product.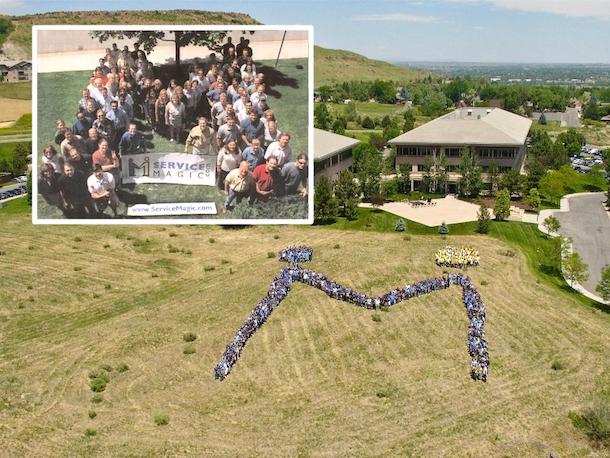 ServiceMagic at about 90 employees in 2000 (inset) and about 800 in 2010, two years before the pivot. 
HomeAdvisor had a steady cash flow, letting the company take its time to pivot. Over 18 months, everything from the company name to the design to the audience was reconsidered, carefully planning for the switch to HomeAdvisor.
"To switch a website's brand, it was really scary, because you have 10 million URLs and you live and die by SEO," Gabbert said. "It became very apparent we had to do this in a very smart and calculated way. There was nobody that had done this successfully. We wanted to be very smart about how we approached it."
The company did the transition in phases, starting with the look and name, but keeping the URLs around for a few months to let search engines catch up. Despite the planning, things still didn't go perfectly. While the SEO hit lasted for about a year, the real scare was the four days HomeAdvisor disappeared from Google.
"You could not find us," Gabbert said. "That is obviously very painful for a website. We had a growing pains year, but ever since then the upside has been really successful."
The company is now four years out from the pivot. It has been able to offer focused features like cost calculators that give shoppers a better way plan for costs. It's also introduced on-demand features, letting homeowners get quick fixes to pressing problems by calling on local professionals who have open availability.
But during the pivot, HomeAdvisor was really working blind. No comparable company had gone through a major rebranding like this and survived.
"There was nobody to say 'Hey, here's the best practices, here's what we suggest,'" Gabbert said. "It was just a lot of smart people, both on our team and externally, sort of stabbing in the dark. It was very risky, but we knew the upside would pay off."
With the pivot securely in the rear-view mirror, the company has some words of advice for startups and larger companies who may need to consider a pivot. First, don't underestimate the time or resources needed to execute a successful pivot. A couple hundred people were focused on the pivot over the 18-month switch.
Secondly, getting everyone, not just those involved with the pivot, on board for the change helps things run smoothly. Having employees leave because they don't know where the company is headed is just as bad as not convincing shareholders that the momentary dip in users will help in the long run.
But companies shouldn't abandon everything in a pivot. For HomeAdvisor, the core tech powering ServiceMagic is still kicking. ProFinder helps match customers with providers and was vital to HomeAdvisor's success.
Since the pivot, HomeAdvisor has grown to 2,000 employees nationwide, adding four offices around the country. The product tech team has seen significant growth and the company is working on a new headquarters in Denver's River North district. But the company still has a startup feel, Gabbert said.
"Our CEO really empowers the employees," she said. "It's little small things where people feel that they have ownership of what we do."
Images via HomeAdvisor
Have a tip or know of a company that deserves coverage? Email us.