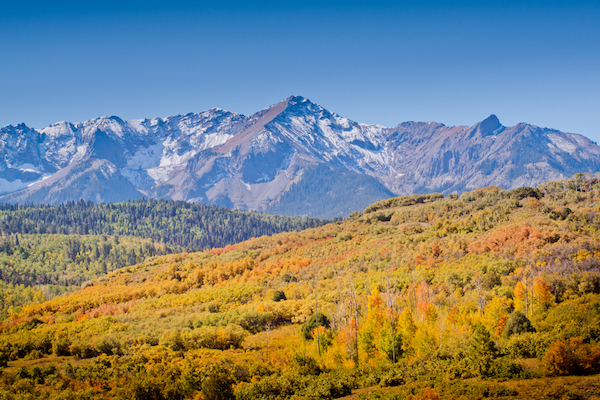 At the start of every year, we like to survey the tech landscape and pick
50 young startups
 we'll be keeping an extra close eye on in the upcoming year.
The startups included were all digital tech companies founded in the past five years. But to keep the list fresh, we decided to exclude the big companies that are already on everyone's radars (we already know you're keeping an eye on Ibotta, for example).
Now that we're halfway through the year, it's time to look back and see how the companies we picked are doing. Who received funding? Who announced exciting new partnerships? Who released rad new products? What other big moves are these companies making?
Do keep in mind that six months is a short time — even in the startup world — so not all of our 50 to watch had news to share. We'll be watching these companies for a long time yet. But for now, here's what the startups we've been watching are up to:
Funded this year
The digital health company raised $1 million in mid-March. Investors included New York Angels, Rockies Venture Club, Sand Hill Angels and Three Leaf Ventures.
Denver's Evolve Vacation Rental Network raised $5.5 million in June from T. Rowe Price Associates, Annox Capital and Allen & Company. Read more here.
The seed-to-sale cannabis tech company raised $1.6 million in February. Flowhub's cannabis inventory management system is designed to make compliance painless for growers and dispensary owners. In mid-June, the company gained approval to operate in Oregon. Read more here.
The interior-design online platform raised $5.8 million in late March from Binary Capital, Chicago Ventures and Foundry Group. Read more here.
Denver's MassRoots raised $320,000 in February. The cannabis-centric social media platform had been vying for listing on the NASDAQ, but they were denied this year. They also recently hired former Salesforce VP Lance Galey as CTO. Read more about MassRoots here.
The connected-home security device company raised $3.2 million in May, with investments from XL Innovate and Liberty Mutual. They also started shipping pre-ordered products this month.
OrthoFi helps orthodontists acquire, finance and manage new patients through their digital platform. The company raised an undisclosed amount from Boathouse Capital in February.
The sports-centered IoT company raised $205,000 in May, and they're headed to the finals of the Global Innovation In Sports Competition in Rio this August.
In March, the Denver company announced they'd raised about half of their $2.5 million funding target. The company, which pairs skilled individuals with those who want to learn that skill, said they plan to use the money to expand to new markets.
Partnerships
CannaRegs, which created and manages an online database of cannabis laws and policies, partnered with the National Cannabis Industry Association to create an interactive map of cannabis regulations and policies across the country. Read more about CannaRegs.
Kickfurther recently partnered with NSR Invest, a peer-to-peer investment management platform, to use data to improve investment capabilities on Kickfurther's platform. Users will be able to analyze and select offers with the help of NSR's analytics, trading and reporting tools.
The digital health company partnered with PointB, an integrated management consulting, venture investment and property development firm, to help drive down medical costs.
Product launches
The northern Colorado company revealed a new 3-D printer, the LulzBot TAZ 6, and opened a fulfillment center in Australia. The fulfillment center will help offset shipping costs to the region, the company's fourth-largest customer base.
Aventeer changed up their business model recently, launching a new concierge service that allows companies to submit projects and have all the work taken care of. The service uses a team of freelancers to handle everything from paperwork and sourcing to project management and delivery.
The fintech savings company launched iOS and Android versions of their beta app. The app allows consumers to develop better financial health by saving toward goals like travel, a home and even retirement.
The startup, which delivers fresh, organic and seasonal ingredients to your doorstep in carefully designed meal packages, launched a vegan menu in late May.
While things are still going strong at Greenbaum Digital, founder Adam Greenbaum also launched a new company this year, WhiskerCloud. WhiskerCloud's online software platform is designed to help veterinarians build better websites. Read more here.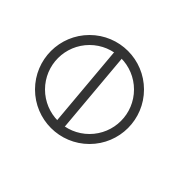 The notoriously stealthy startup finally revealed they're testing Umio, a new service, in January. A more in-depth profile from Wired in April detailed the company's plans to take over the cable industry by integrating internet video and social media in the experience.
The vacation rental booking agency launched an on-demand mobile messaging service earlier this year that blends chat bots with live travel experts to provide personalized advice and booking services to travelers.
Pana, a Denver-based startup that provides personalized travel recommendations, booking services and customer support came out of beta and released the 2.0 version of their iOS app.  They are also working on a web app, which will integrate information and sync with calendars.
Relocation
After graduating from Techstars, Borrowing Magnolia's team returned to the southern United States, operating a corporate warehouse in Georgia.
Achievements
The company's president and founder Ben Wilmhoff was named to BizWest's 40 Under 40 list.
Initially included on the list as Visibl, the adtech company rebranded to Brandzooka, raised $1.5 million from IMM, Galvanize Ventures, EON Ventures, RSVP Ventures and R+D Ventures and launched a new product, all in the past six months. Read more about the rebrand.
Building software that helps small businesses with bookkeeping and accounting, Commerce Sync reached a milestone of 10,000 active customers in mid-June.
The reproductive health tech company appointed Denise Franklin as CEO in March and recently started shipping their connected thermometer, Wink, early last month after a couple of years of development and production. Read more about Kindara.
The green tech company is growing into its own this year. Co-founder and CEO Scott Fulbright spoke at TEDxMileHigh earlier this summer, and they are almost ready to begin fulfillment from their Kickstarter. Read more about Living Ink Technologies.
The creative collective released a number of spots, including a fun demo reel an ad for Just Label It starring Gwenyth Paltrow. Read more about Lumenati.
Red Canary, a local cybersecurity company, won Red Herring's Top 100 North America award in June.
Techstars Boulder grads from last year, Revolar's team is spending this summer in Techstars' retail-centered accelerator in partnership with Target. The safety-centered connected device company began selling retail units in Brookstone stores. Read more about Revolar. Read more about how Revolar is empowering women.
The company now has 2,600 members from 44 states across the country — and approximately 40 percent month-over-month growth since the company launched in October of 2015. Silvernest will soon be participating in the next class of the 500 Startups incubator in San Francisco.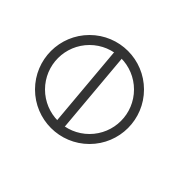 Originally from Amsterdam, the Boulder-based data company recently launched a complete redesign of their site. Read more about Stream.io.
Velocity Global helps companies expand internationally to over 180 countries through a variety of employment services. They
 were recently crowned "2016 PEO of the Year" by the Global Payroll Association (which is the biggest award in their industry) and awarded a $1.9 Million dollar tax credit from the Colorado Governor's office for job creation in the state. They consider themselves the "Airbnb of international expansion."
Other news
The vacation rental company hired Owen Miller this year as Head of Revenue Management. Miller was previously with Frontier Airlines. InvitedHome focuses on providing cleaning and maintenance services along with customer support for the properties they manage.
Hiring Now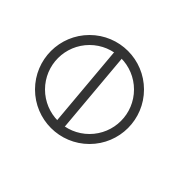 Have a tip or know of a company that deserves coverage? Email us.