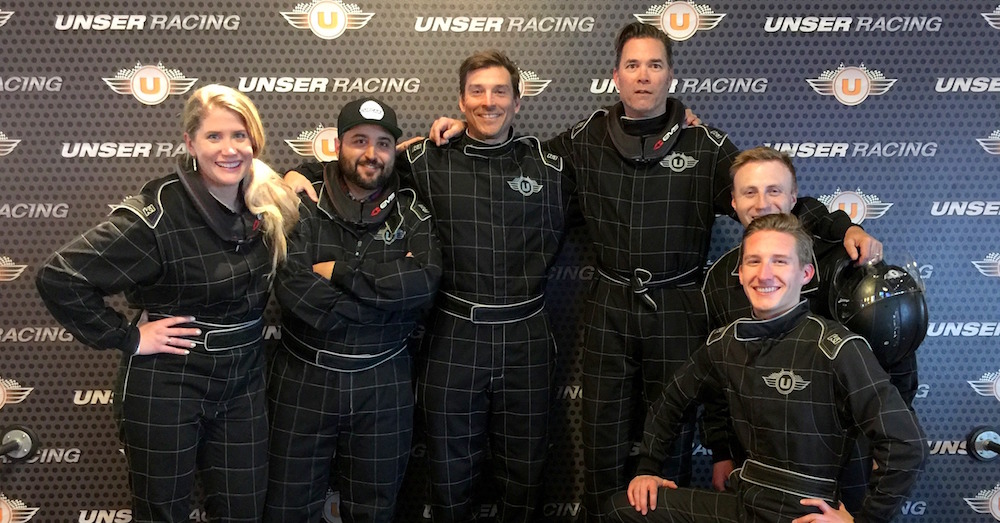 Brandzooka's competitive team / photo via Brandzooka
As one of this year's 50 Startups to Watch, we knew Visibl was on to something cool. But with a new brand and $1.5 million in funding, the company that's now called
is exceeding our expectations.
The adtech company, which makes programmatic video software, has been moving incredibly fast — scoring customers of all sizes, from a carpet cleaning company to some of the most storied ad agencies worldwide, including McCann Erickson and Saatchi & Saatchi.
No more yogurt
So why the rebrand? "We started as an idea on a napkin 12 months ago," said Aquiles La Grave, Brandzooka's co-founder and CEO. "Having a name was almost an afterthought."
He said when it came to naming their early-stage, MVP-level product, they chose a "plain, yogurt type of name" — Visibl. "It's not particularly offensive," said La Grave. "It made sense at the time because we didn't really know what the final product or customer were going to be — and we didn't know the relationship between the two."
Irreverence
In the past year, as the company has found its place in the industry and with their customers, they've grown rapidly and discovered at their core, their value proposition is "extremely irreverent." La Grave said that while people in adtech generally drum it up to be a mystical, complicated thing, it's really not rocket science, and their product allows customers to set up campaigns without those layers of complexity.
Bridging the gap
Realizing there was a gap between the name of the company and the connections between customers, the product and its outcomes, Visibl set out to rebrand — championed by co-founder, director and advertising A-lister Alex Bogusky.
"Alex came in and said, 'I think we need to adjust the name to the rest of the brand,'" said La Grave. "To be perfectly honest, I was a little hesitant at first. So Alex actually went out and did a deck on why we needed to rebrand. You always hear about the mythical Bogusky pitch... What I realized the Bogusky pitch is as good as the myth."
Bogusky led the concepting process full-time, from the new brand's name and identity design to the company's logos and website. "Most of his time is spent bringing leadership to UI and product features and discovery," said La Grave. "In many ways he's the product owner and leads the agile efforts, but this let him get back to his marketing side."
Through discussions with customers and internal conversations, the team learned, at the most basic level, what they give their customers is brand awareness. "From that, we knew 'brand' had to be in the name," said La Grave.
With Brandzooka's product, companies can take video content that's already out there, on a YouTube channel or on social media, and repurpose it for advertising. "That video content is just sitting idly on a YouTube page not getting any hits," said La Grave. "And half the hits are from the brand themselves… it's just an echo chamber."
He said Brandzooka's platform is a way for brands to build meaningful relationships with their audiences by "getting content in front of people's faces" — hence the bazooka reference.
New funding
With the new name comes new opportunities. La Grave said the Brandzooka team is working on some "killer innovative new products" they'll be releasing within the next six months.
That innovation will get a boost from a $1.5 million round of fundraising, which La Grave said the company isn't even considering a seed round. "I believe if you focus on building an insane product and a fundable company, you will get funded," he said. "Our sole focus is building the greatest product and company we can, and funding will rally around it."
Rather than going out and seeking investors, La Grave said the team let their product, company and traction speak for themselves — which has allowed them to be more discerning when accepting investments. "We said no a lot," said La Grave. "What ended up happening is we were able to bring in investors who not only are beyond our goals for funding — we brought in a pool of investors who were critical value adds on their domain and expertise."
That includes big names in advertising like Adam Edelman, leader of digital agency IMM. La Grave said they focused on investors who could help the company most successfully through their plan and who were eager to be hands-on, with Galvanize Ventures, eonCapital Ventures, Mahalo Capital and RSVP Ventures joining IMM in the round.
"We have a very clear idea of what we're setting ourselves up to do," said La Grave. "That's what makes us a fundable business."
With a new brand, new products underway, plans to double their team in the next year and $1.5 million in funding, Brandzooka is certainly set up to make a big impression in the adtech space.
Have a tip or know of a company that deserves coverage? Email us.