Finding a career that excites and fulfills you isn't about finding a job that's easy. Easy is boring anyway, right? If you really want to make an impact on the future, you have to embrace the challenges of today and leverage your unique talents to move the needle forward.  
In that spirit, we're looking at eight local tech companies that are solving big challenges, building innovative products — and having a whole lot of fun along the way. Are you ready to join them?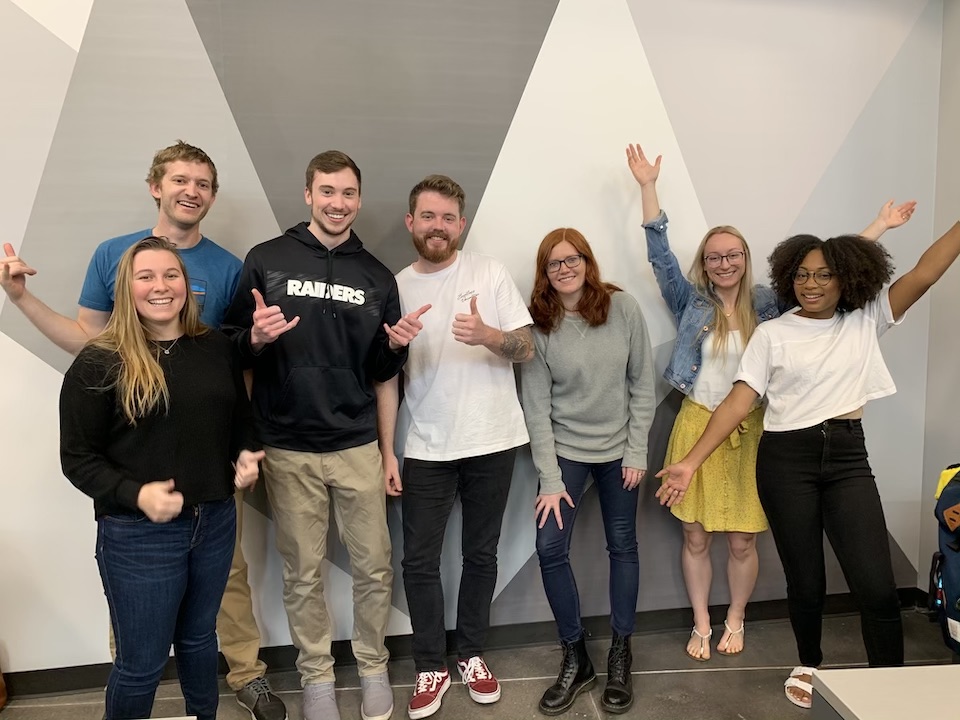 What they do: Booyah is a full-service digital advertising agency, offering services that range from paid search campaigns and display advertising to social media management and creative content writing.
Coolest perks: Perks like these are enough to make anyone shout "booyah!" In addition to essential benefits like a no-cost health insurance plan, life insurance, and short-term and long-term disability insurance, Booyah offers maternity and paternity leave and a generous 401(k) match. They also make work-life balance a priority by giving employees unlimited PTO after their first year, the option to work from home one day a week (and as needed), and the opportunity to create flexible schedules that work for them. Oh, and did we mention the free parking and dog-friendly office?
Tip from the top: "When I'm interacting with candidates, I'm looking for an eagerness to learn and a natural curiosity to dig into the 'why' behind how things work," said Director of Display Melissa Leonas. "Having experience in the platforms we touch is a huge advantage; however, it's not mandatory. Candidates have a huge leg up if they show they did their homework from the information we list in our job descriptions and illustrate how they believe past experiences would translate to the platforms we utilize."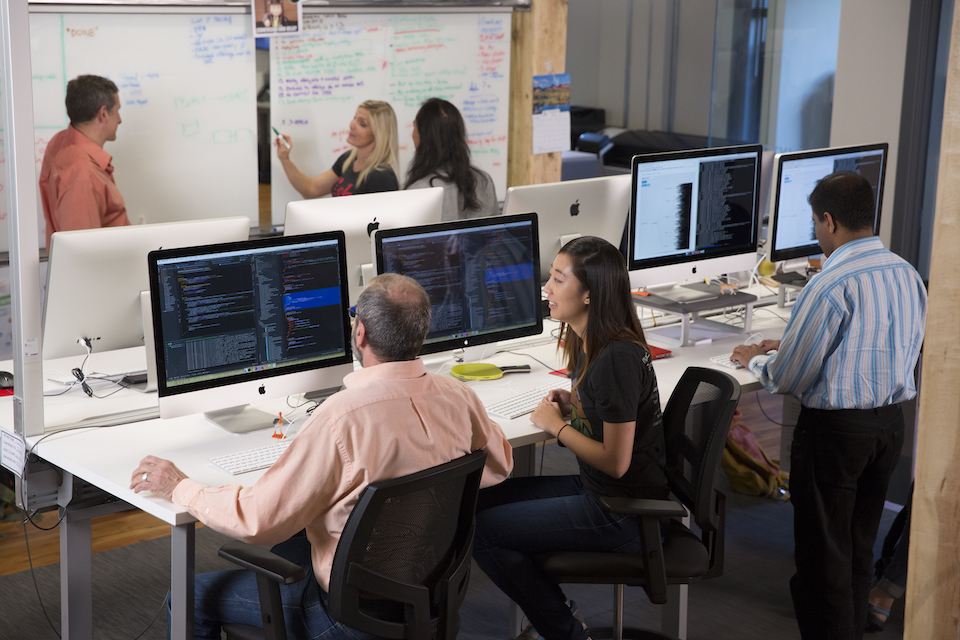 What they do: Sling TV is helping consumers cut cable with an industry-leading live streaming app that delivers the live sports and TV shows people love — without the hassle of long-term contracts, home installations and inflated bills.
Coolest perks: Sling's robust perks and benefits offerings are designed to nurture its fun, team-oriented culture and to support employees in both their personal and professional development. Inside its colorful Downtown Denver digs — conveniently located right across the street from Union Station — employees enjoy a collaborative work environment, complete with an open floorplan, newly designed meeting rooms, Ping-Pong and foosball tables, and bike racks for commuters on two wheels. But perhaps the best perk of working at Sling is the opportunities for growth, which are supported by perks like tuition reimbursement, Lunch n' Learns, job training, conferences and internal promotion opportunities. 
Hiring manager tip: "At Sling, we're obviously looking to hire engineers who have applicable technical skills and experience, but going beyond that, I want to see lifelong learners," said Senior Software Engineering Manager Chad Mullen. "Candidates who have a proven track record of going above and beyond their day-to-day job responsibilities to learn new skills and stay current in the ever-changing world of software engineering will always have the upper hand when it comes time to make hiring decisions."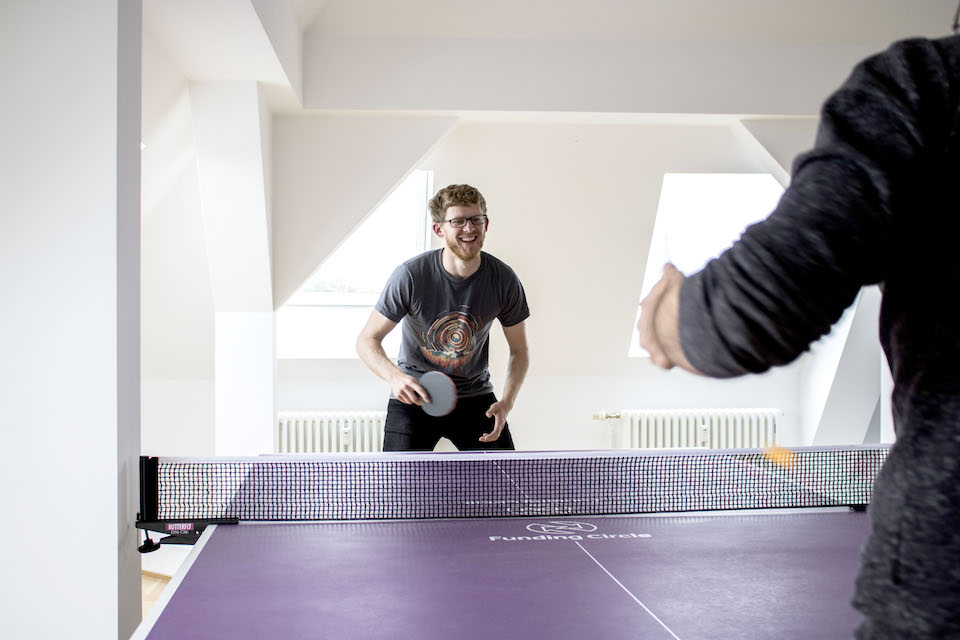 What they do: Funding Circle's digital loan marketplace connects small businesses with the financing they need to grow while giving investors — from individuals to national banks and governments — alternative investment options that see consistently strong returns.
Coolest perks: Funding Circle's business is on a mission to help people as they change the world, and that philosophy extends to its employee perks and benefits, too. The company invests in its team members' growth through global programs, functional and team training opportunities, and an annual $300 personal development benefit. In addition to robust and comprehensive health benefits, they provide team members with perks like gym membership and parking subsidies, weekly in-office yoga classes and catered meals, unlimited vacation and company equity.
Note from the boss: "Funding Circle is a mission-driven, financial technology company providing small businesses with efficient and fair capital they need to grow. In the last year, our loans have unlocked tens of thousands of jobs in the U.S. alone," said Head of U.S. Sales and Partnerships Nick Rockwell. "If you are interested in doing meaningful work for a focused, fast-growing, global company, then Funding Circle is the spot for you."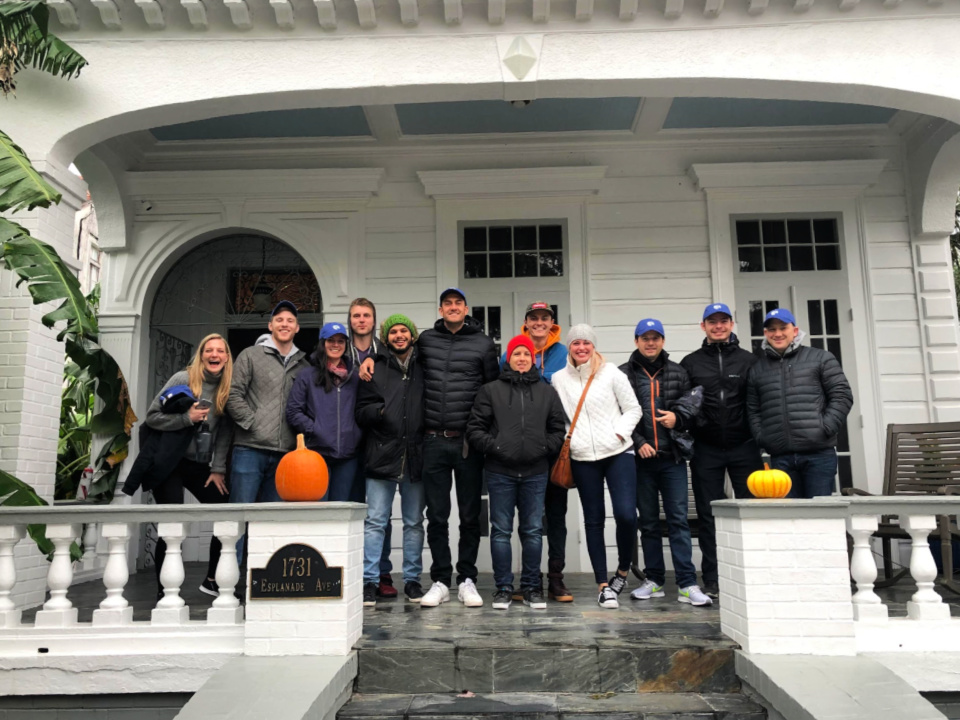 What they do: Respondent helps businesses elevate their market research and get cleaner, clearer data by recruiting high-quality, vetted participants from any demographic or occupation.
Coolest perks: Tired of the office grind? Respondent gets it. Here, everyone works remotely, which offers plenty of flexibility for juggling work and life. Employees come together regularly though for team offsites, which are held in fun locations like New Orleans. Every employee gets equity in the company, helping them to feel even more ownership over their work. The company also covers 99 percent of employees' monthly insurance costs and 50 percent of the costs for their dependents.  
Note from the boss: "At Respondent, we love finding problems," said CRO and Co-Founder Harri Thomas. "People who thrive here are able to react to problems in the moment and plan to prevent them in the future. To solve problems, you'll be required to work up and down your vertical, and probably outside of it as well. If you like building castles and are prepared to do the plumbing and the interior decoration, Respondent might be the right fit for you!"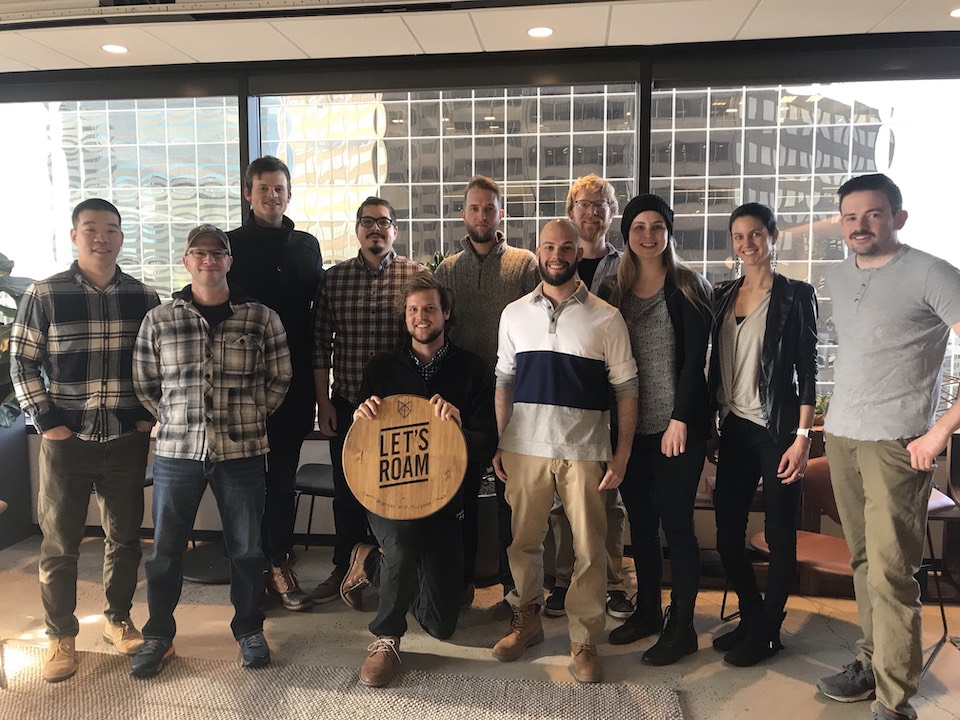 What they do: Let's Roam is creating new ways for people to see the world and meet new people through team-based scavenger hunts that help people enjoy fun, memorable experiences in over 300 cities around the world.
Coolest perks: Let's Roam is all about having fun, so it's no surprise that employees get in on the fun, too. Some team members enjoy bonuses in the form of cash, free paid travel, concert tickets, sporting events, restaurant gift cards and other sweet perks. They gather the team for monthly and quarterly outings, as well as biweekly happy hours and daily breakfasts. In the spirit of community building, employees also get 16 hours of paid time off to spend volunteering with an organization of their choice.
Note from the Boss: "We are growing extremely fast and looking for people to grow with us who are passionate about creating a positive impact in cities around the world," says CEO Charlie Harding. "If you want to make a real impact in one of Denver's top 50 startups, Let's Roam might just be the place for you."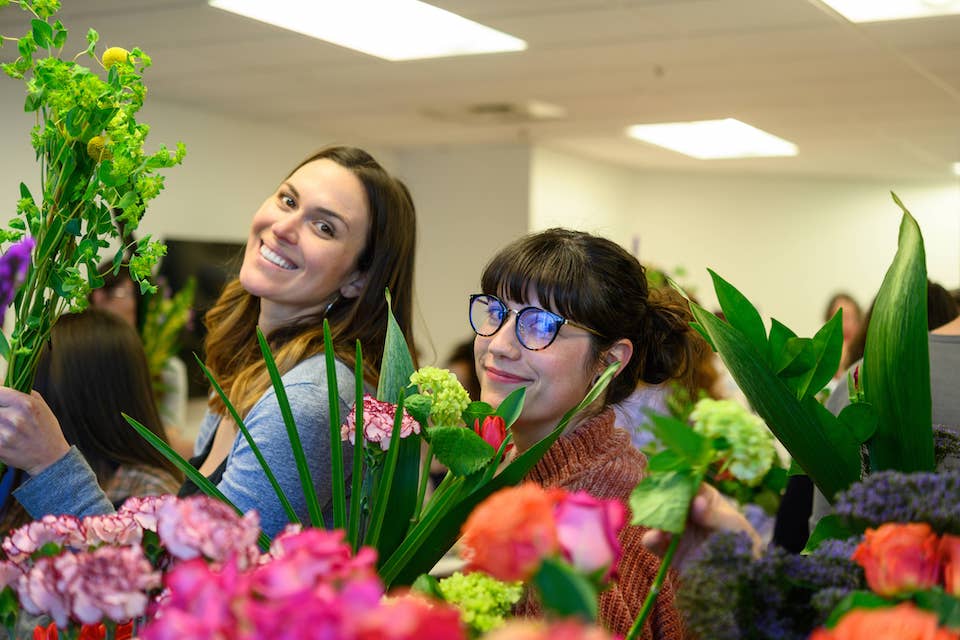 What they do: Bluprint's digital platform and online community help people pursue a wide range of creative passions — from cake decorating to dance to woodworking — through expert-led online classes, original on-demand videos and a convenient online craft supply store.
Coolest perks: Creativity is a big part of the mission and culture at Bluprint, so team "crafternoons" are a common occurrence. Employees have flexibility around when they start and end their days, so they can build a schedule that accommodates life outside the office. Bluprint also covers all of life's essentials (and much more) with perks like comprehensive health, life and disability insurance, 401(k) matching, parental leave, employee stock purchase plans, wellness programs, an onsite gym and even pet insurance.  
Insider insight: "Bluprint brings our customers the joy of creating, and we're excited to welcome new talent who can truly identify with our makers' experiences to keep moving our platform forward," said Senior Manager of People Operations Maggie Johnson. "We're a passionate, highly adaptable team, and we value technical curiosity and a collaborative style. Whether through showcasing our employees' individual creative pursuits or through hosting "crafternoons" in our space downtown, we're committed to celebrating 'I did it' moments. Join us!"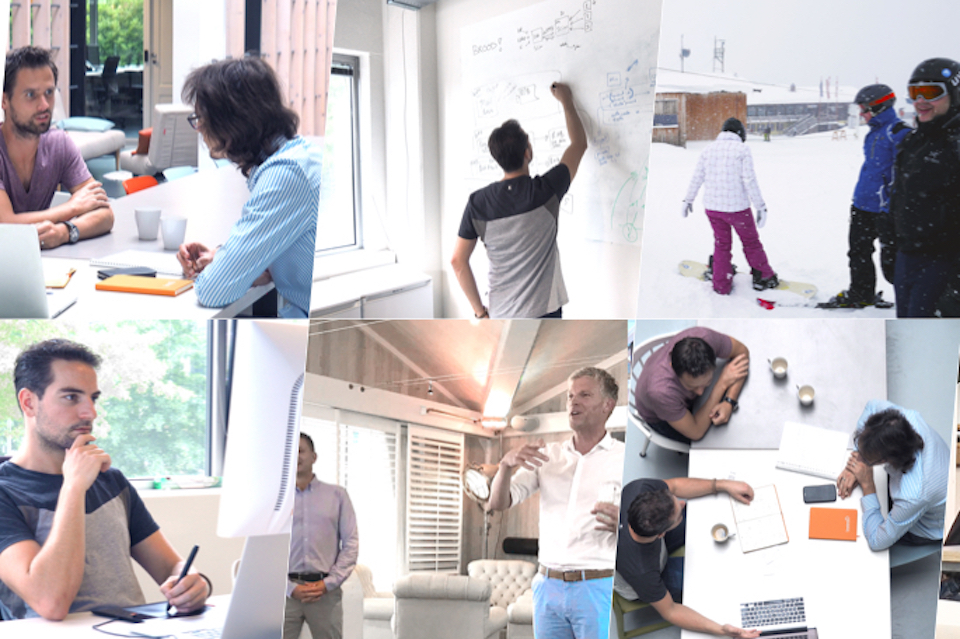 What they do: TimeSeries U.S. helps businesses incorporate the latest technology — like AI, IoT and machine learning — into their applications and legacy systems, leveraging the Mendix platform as well as a smart app suite and "center of excellence" to help their clients modernize and future-proof their businesses.
Coolest perks: Being an innovation partner to businesses around the globe is a lot of work, but don't worry, TimeSeries makes sure employees have fun at work too. The company has its own custom VR game room and hosts regular team outings and happy hours. They go above and beyond to ensure employees can enjoy time outside the office, too, with perks like 30 days of paid time off, generous parental and family medical leave, remote work opportunities and flexible work scheduling.
Note from the boss: "We at TimeSeries are 'entrepre-nerds' focused on exceeding our client expectations with the best people and latest technologies," said CEO Matthew Segur. "We innovate by learning from experimentation and we thrive in an open and inclusive culture."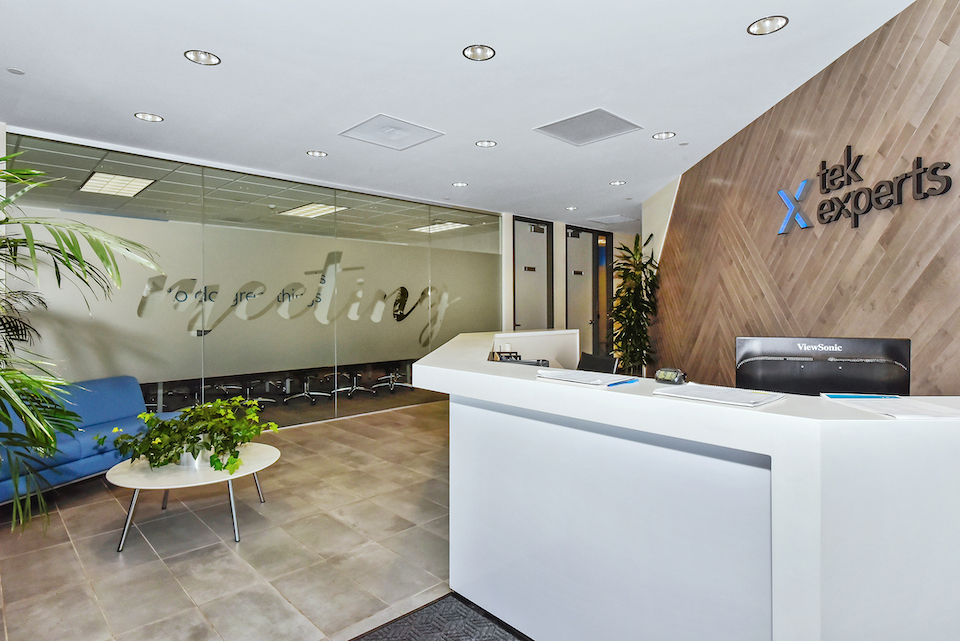 What they do: Tek Experts isn't just a snappy name — it's who they are. The Colorado Springs-based IT and business services firm supports businesses in their efforts to better serve their customers by offering services like software development and support, customer success management and sales support — all from a team of proven technology experts.
Coolest perks: Tek Experts keeps its team sharp through professional development opportunities such as job training and conferences. The company also offers performance bonuses for specific roles, 401(k) matching, comprehensive health benefits and generous PTO. To keep things fun, team members can participate in team outings and happy hours and recreational clubs.

Note from the boss: "Tek Experts is a leading global provider of business and IT support services, and we're expanding in Colorado Springs. If you can troubleshoot, solve problems and provide amazing customer support before your first cup of coffee, we'd love to hear from you," said Site Manager Henry Martin.