Everybody loves the weekend, but what about that Monday through Friday office hustle?
Finding a job that makes you jump out of bed every morning ready to hit the ground running can feel like an impossible dream. But the truth is Colorado tech is brimming with innovative companies with passionate teams and missions fit for superheroes.
Never dread another Monday again. Check out these eight local tech companies — and their sweet perks — and get ready to build a career you truly love.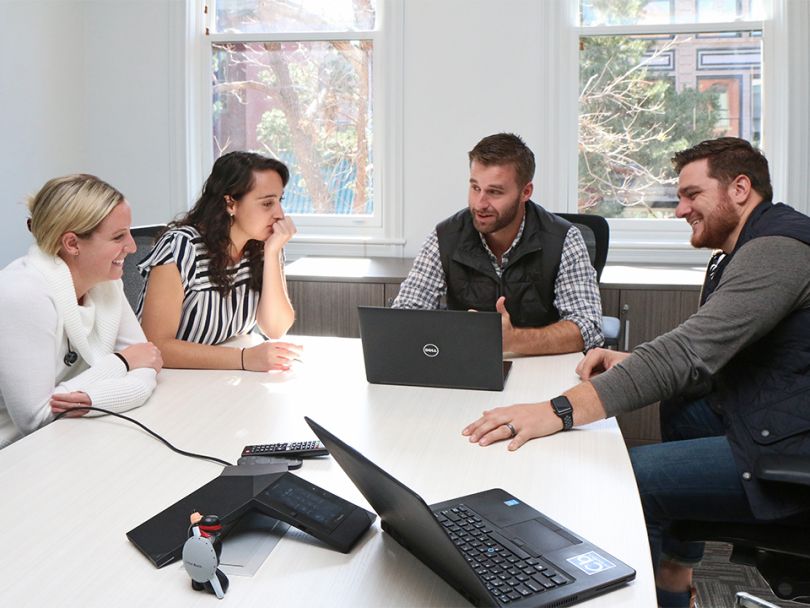 What they do: Carbon Black delivers cloud-based endpoint security for businesses, replacing traditional antivirus programs and using real-time data analytics to predict and prevent cyberattacks — before they execute.
Perks you'll love: Flexible work schedules and remote work opportunities, employee stock purchase plans, performance bonuses, pet insurance, comprehensive health benefits, wellness programs, unlimited vacation time, company outings and happy hours, and more.
Insider insight: "Culture fit is something we look at closely," said Marisa Ianelli, senior director of global talent acquisition and talent brand. "Our people are our greatest assets, so we're looking for individuals who collaborate well, are willing to share their ideas, can challenge the status quo, and are passionate about our mission to keep the world safe from cyberattacks. We appreciate those with diverse thought who can help us find new ways to improve and innovate."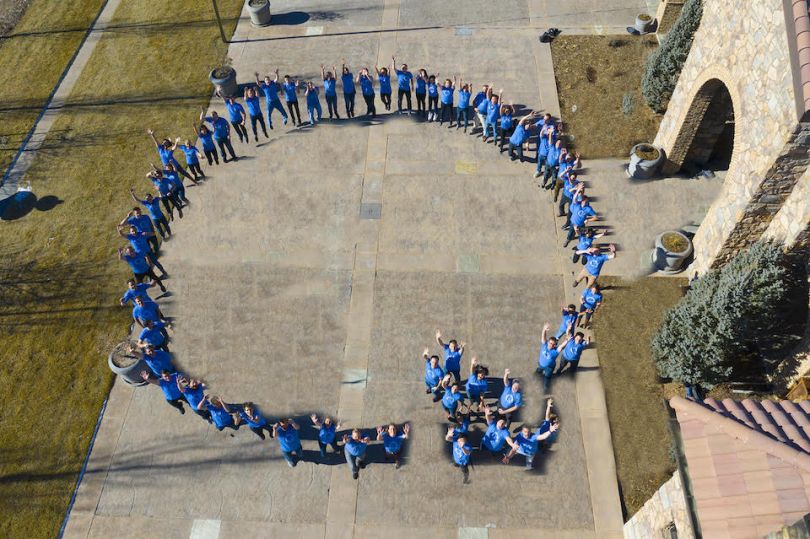 What they do: Quantum Metric's Digital Intelligence Platform helps anyone become an innovator. By leveraging big data and machine learning, its platform helps businesses uncover issues their users are facing so they can quickly identify improvements to their digital experience.
Perks you'll love: Company matches for charitable contributions, company equity, performance bonuses, comprehensive health care (including 100-percent company-paid disability insurance), 401(k), a remote work program, generous PTO, free parking, and more.
Insider insight: "I get excited when I talk to candidates who clearly know their why for wanting to join our team," said Director of Talent and Recruiting Kristin Lewandowski. "Having done research on the product, relaying excitement about our impact or sharing in our mission and values makes my notes light up when I'm thinking over a call. Nothing is a bigger turn off than when a candidate expresses interest in a position because of its location, hours or salary. The best candidates can define something much deeper that compels them."
What they do: AdAction Interactive works with some of the biggest players in the mobile space — including Amazon, Apple Music and Starbucks — to create impactful marketing campaigns that drive user acquisition and engagement.
Perks you'll love: Four weeks of PTO and a flexible work-from-home policy, comprehensive health benefits for employees and their families, a 100-percent 401(k) match up to 6 percent, an onsite gym, child care benefits and parental leave, craft beers and cold brew on tap, monthly team outings, and more.
Tip from the top: "AdAction is looking for motivated self-starters, analytical solution-drivers and collaborative team players," said CEO and Founder Brian Fox. "This is an exciting time to join the team, as we focus on expanding our data, product and tech teams in the ever-changing mobile industry. If you're interested in starting your career in the exciting mobile advertising space, then reach out to learn more about our team of innovators and how you can make an impact on our growing business."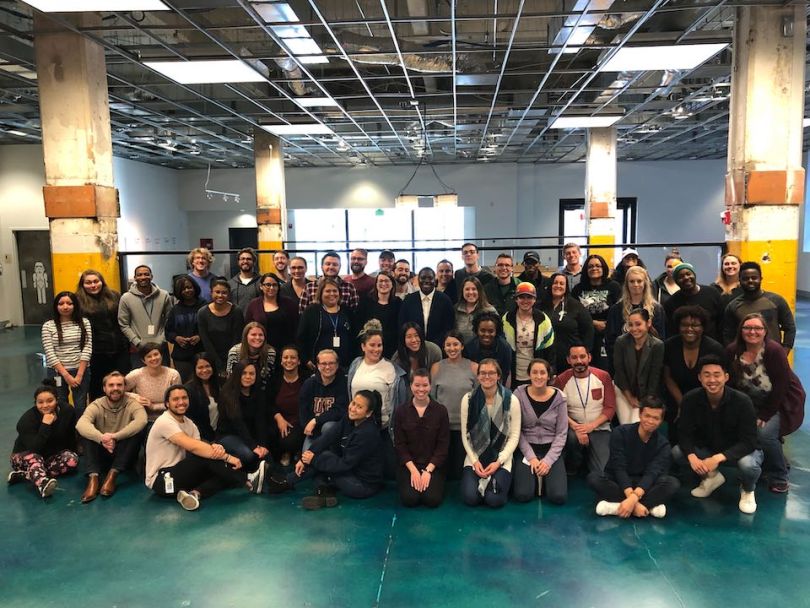 What they do: Alto Pharmacy is changing the way people manage and fill their prescriptions with its tech-driven, patient-centric online pharmacy. Patients can go online, talk with an expert, and get their prescriptions filled and even delivered in the same day.
Perks you'll love: Company equity, comprehensive health benefits (including disability and life insurance), employee wellness programs, 401(k), generous PTO, a casual dress code, a kitchen stocked with snacks and drinks, and more.
Tip from the top: "When I interview candidates, I look for a passion for helping patients, being curious and wanting to solve problems," said VP of Care Scott Shaw. "We can train candidates how to use our software and transact in our workflows. What makes someone special is if they have a natural desire to really take care of our patients and to dig in when they see problems so they can help be part of the solution."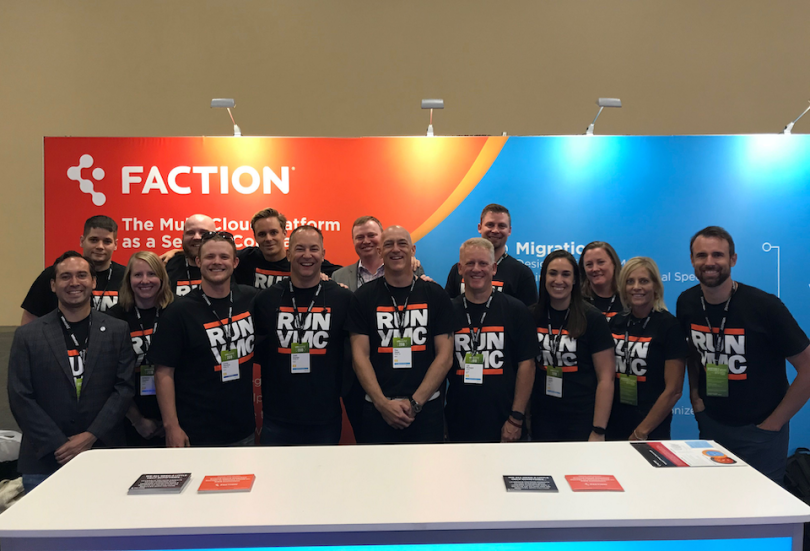 What they do: Faction helps businesses build and manage their hybrid and multi-cloud networks, enabling them to control costs, scale their networks and connect to multiple cloud providers — such as NetApp, Dell EMC and VMWare — simultaneously.
Perks you'll love: Unlimited vacation time, 401(k) matching, wellness programs, comprehensive health benefits, an onsite gym, beer on tap, fitness subsidies, professional training and job conferences, company outings and happy hours, and more.
Insider insight: "I look for candidates that match the key talents needed for a particular role and align with Faction's values," said Director of IT Randy Raitz. "Key talents like technical ability, an entrepreneurial spirit, industry knowledge, and passion will set a candidate up for success as they learn the particular skills needed to master the role."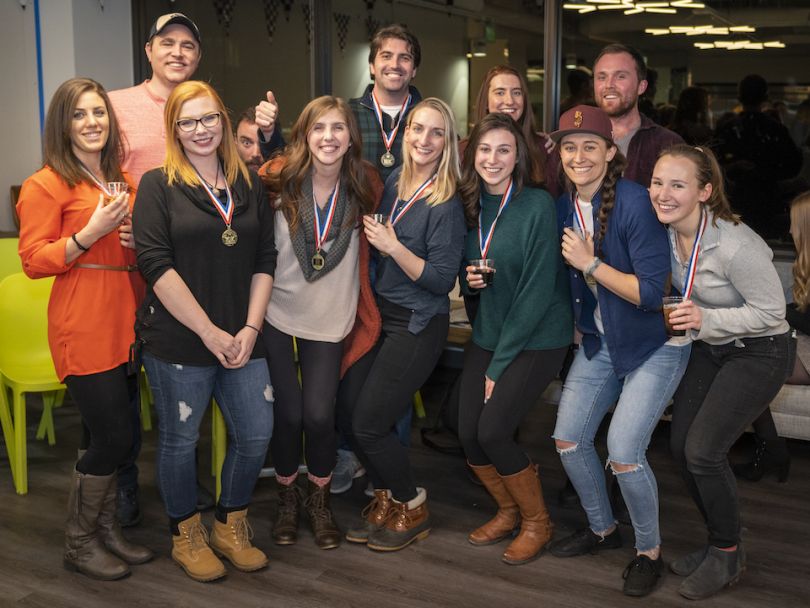 What they do: Evolve is on a mission to redefine vacation rental management by delivering simple, hassle-free experiences to both homeowners and travelers. Its Denver-based team helps homeowners professionally manage their rental properties and generate more income, and provides travelers with a seamless, transparent booking experience.
Perks you'll love: Company equity, 100-percent employer-paid health, dental, vision, life and long-term disability coverage, 401(k) matching, an onsite fitness center and bike storage, regular company-sponsored events and happy hours, rec clubs, family medical leave, and more.
Tip from the top: "Our fresh approach to vacation rental management is adding a new level of professionalism to the industry," said Chief Customer Officer Adam Sherry. "We look for people who believe in changing things for the better, who can empathize with our broad customer base, and who will constantly improve themselves and those around them."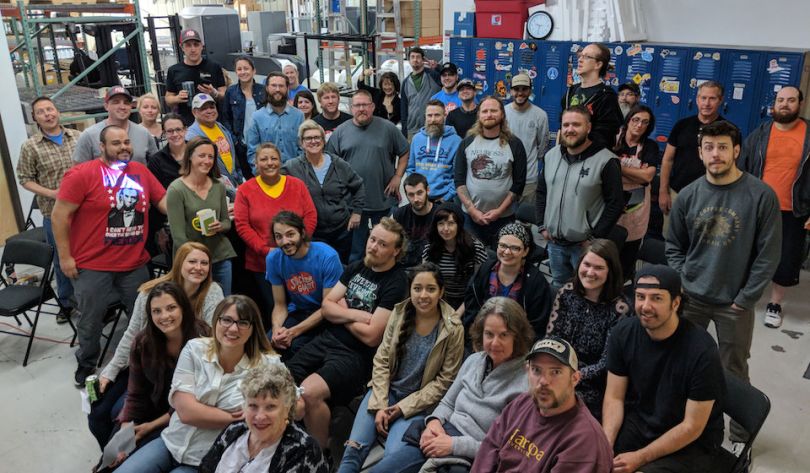 What they do: StickerGiant's name says it all. This Longmont-based company prints custom stickers and labels, taking a tech-savvy approach that allows clients to chat with in-house sticker experts, upload their artwork online and approve the final product — all from one portal.
Perks you'll love: Tuition reimbursement, 100-percent company-paid health insurance, 401(k) matching, opportunities for quarterly bonuses, generous PTO and parental leave, a pet-friendly office space, a casual dress code, free parking, and more.
Insider insight: "Aside from a certain amount of direct experience in a similar environment, I tend to focus a bit more on the candidate's actual personality, as we have a very unique dynamic and culture here at StickerGiant," said Director of Production Ed Olivo. "Individually, we're all giants, but collectively, we're titans, and we need people who can slide right into that fairly quickly."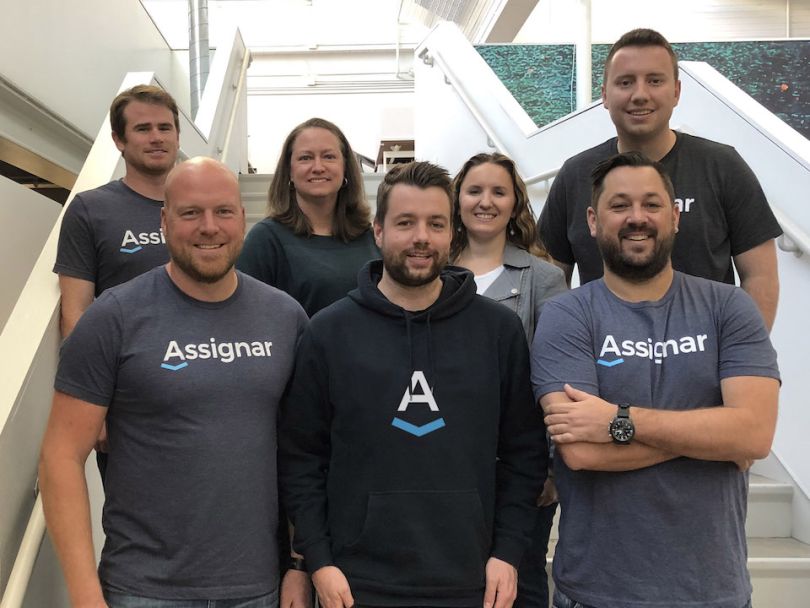 What they do: Managing construction operations is no easy feat, but Denver-based Assignar aims to make it a whole lot easier. Its SaaS platform helps contractors and construction professionals manage every aspect of their field operations digitally, ensuring data is complete, up to date and easily accessible to the entire team.
Perks you'll love: Company equity and an employee stock purchase plan, an onsite gym, comprehensive health benefits, generous parental leave, a flexible work schedule, plenty of PTO, a pet-friendly office space, tuition reimbursement, and more.
Tip from the top: "We look for people who embrace a 'work hard and play hard' philosophy," said Jason Barber, vice president of construction market and innovation. "Everyone checks their egos at the door and isn't afraid to roll up their sleeves — at all levels. We celebrate the wins and learn together from the mistakes. Our team is all about collaboration and having fun, while solving real problems for our customers."