As the year comes to an end, we're starting to envision what 2019 will bring. For many of us, that vision includes a hope for new challenges and opportunities to grow — both professionally and personally.
Ready to charge into the new year with some fresh career inspiration? Check out these nine fast-growing Colorado companies and see what they look for in new additions to their teams.
What they do: Zen Planner helps fitness businesses — from yoga studios to gyms to mixed martial arts facilities — manage their members, schedules, billing and daily business tasks through its cloud-based software platform.
The perks: A $100-per-month fitness reimbursement, four-week paid sabbatical program (plus travel cost reimbursement), onsite fitness room with free weekly yoga classes, Friday team lunches, a kitchen stocked with fresh fruit and healthy snacks, and more.
Note from the boss: "I am looking for someone who can tell me how they will earn followership from their team, why their sales methodology works, how they've successfully used empowerment rather than fear to drive behavior, how they use data to make decisions, and which intrinsic motivators will help us achieve our mission to make the world a healthier and happier place," said Cody Sunkel, director of sales. "I also want to encourage sales reps who have strong leadership and analytical instincts to apply. Leadership is not easily taught — management can be."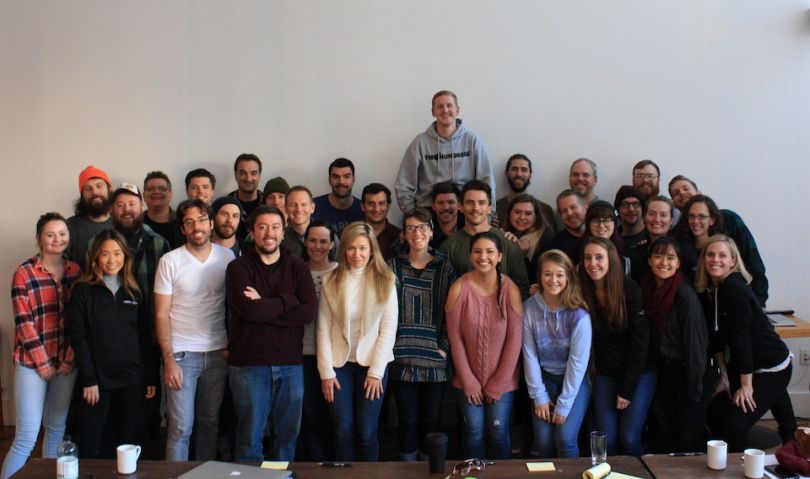 What they do: Ombud's decision management platform leverages machine learning to help teams collaborate, share information, streamline operations and make more informed decisions.
The perks: Employee stock options, comprehensive health benefits (including life insurance), a paid six-week sabbatical for employees after their fifth year with the company, commuter benefits, and more.
Note from the boss: "We're very clear about what we look for," said Ombud's director of customer success. "It's our core values: Integrity, Thought Leadership, Willingness, Ambition, and Reliability. In particular, candidates who have a connection to the community have an edge on Thought Leadership because they have access to other professionals and other ideas."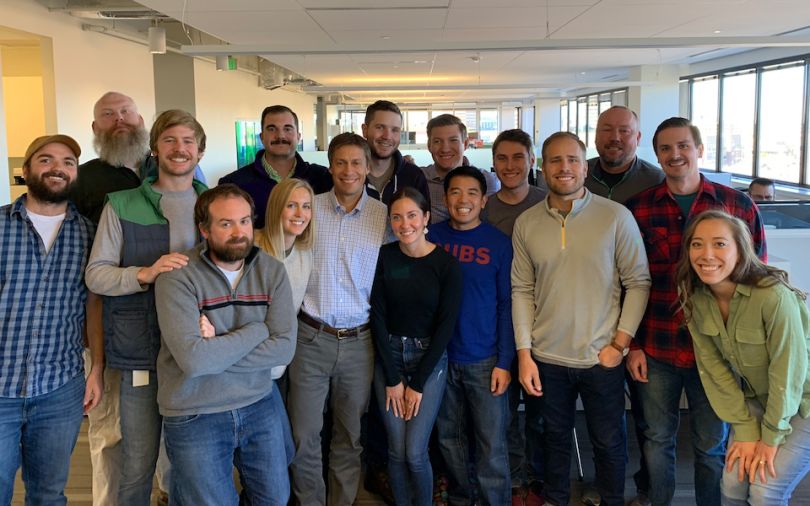 What they do: PlayerLync provides operational performance and workforce learning tools to help teams grow, improve and deliver exceptional customer experiences.
The perks: Comprehensive health benefits (including disability and life insurance), an onsite gym, company equity, performance bonuses, generous PTO, job trainings and conferences, and more.
Note from the boss: "Marketing is a team sport, but make no mistake about it — I'm looking for MVPs who have the drive, desire and energy to help our sales teams win some of the largest companies in the world," said Gary Iles, head of marketing and channels. "We move and adapt quickly, so we need team members who thrive in dynamic environments."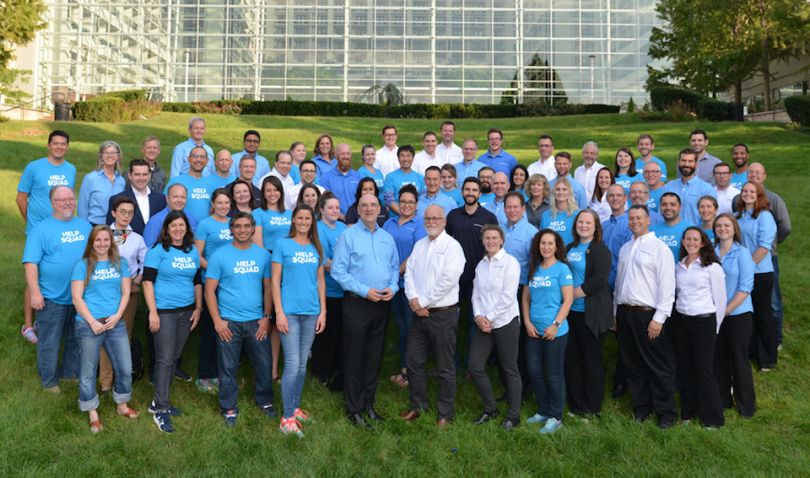 What they do: Scaled Agile trains and certifies businesses in its Scaled Agile Framework (SAFe) to help them improve their software development processes and business outcomes — and keep employees engaged.
The perks: Tuition reimbursement, fitness subsidies, paid volunteer time, generous PTO, sabbatical, flexible work schedules, remote work opportunities, comprehensive health benefits, and more.
Insider insights: "I look for a candidate's proven track record of learning and acquiring new skills," said Release Train Engineer Tamara Nation. "I'm always interested in the last book or blog they've read, and I'll ask how the candidate likes to learn. A good cultural match will be someone who is curious and has spent the time to figure out their own learning styles and how to stay on top of industry trends."

What they do: OrthoFi helps orthodontists attract new patients while also helping patients obtain affordable and manageable orthodontic care. Their tech-driven SaaS platform handles everything from billing and payment processing to patient and risk management analytics.
The perks: Unlimited PTO, comprehensive health benefits, on-site gym, catered breakfasts, team outings, meditation sessions and wellness initiatives, team outings, and more.
Note from the boss: "This is a very exciting time for OrthoFi, with over 50-percent growth each of the last four years, our team doubling in size over the last 18 months and us helping over 110,000 patients find quality orthodontic care in 2018," said CEO Dave Ternan. "We are looking for talented people who want to join a collaborative team that is poised to accomplish incredible things and make a positive impact on the lives of hundreds of thousands of patients."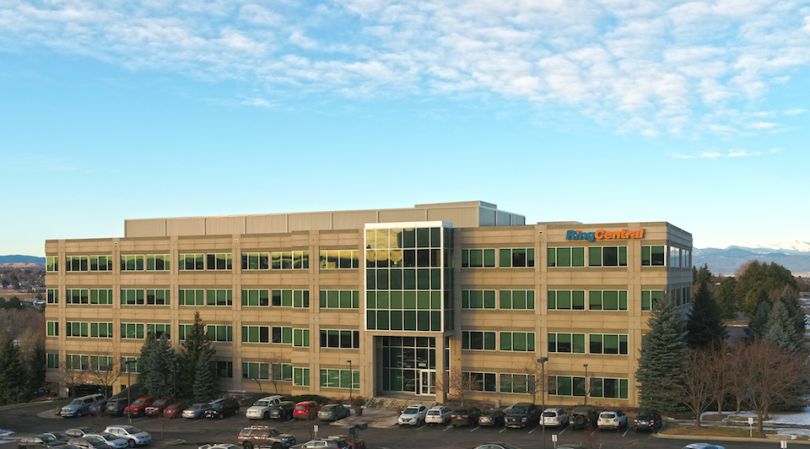 What they do: RingCentral delivers cloud-based communication and collaboration tools that empower today's mobile and distributed workforces, connecting teams via voice, video, messaging and more.  
The perks: 401(k) match, company equity, parental leave, free daily meals, unlimited PTO, paid volunteer time, commuter benefits, onsite game room, parking, and more.
Note from the boss: "Are you excited by growth, invigorated by change and curious by nature? Do you strive to be the best, play to win and view 100 percent as a bare minimum?" asked Enterprise Business Development Director Andrew Robeson. "Our people are our greatest asset. The RingCentral team is involved in the hiring process (decisions aren't made in a vacuum or by a single individual), and candidates are provided access to potential peers during the process. This bi-directional dialogue is paramount to ensuring the very important RingCentral cultural fit. Motivation, drive and fit are key — we can always teach the methodology and the product."
What they do: Sovrn helps independent publishers and content creators grow their audiences, engage their readers and monetize their content with its suite of advertising and analytics tools.
The perks: Flexible time off, a monthly wellness stipend, comprehensive and fully paid health benefits, 401(k) matching, company equity, generous parental leave, paid volunteer days, and more.
Insider insights: "Because we live on the ever-changing leading edge of what's possible, I look for people who love to learn constantly," said Director of Data Platform Rob Cuthbertson. "Frontier living also means we work together. Collaboration and communication are a must, but specific resume buzzwords are not."
"We're always looking for people who are customer-focused and passionate about growing their career in sales and customer success," added Director of Publisher Growth Keith Abbey. "On the publisher growth team, we take a team approach to achieving our goals, which requires curiosity, initiative, and accountability to our publishers and each other."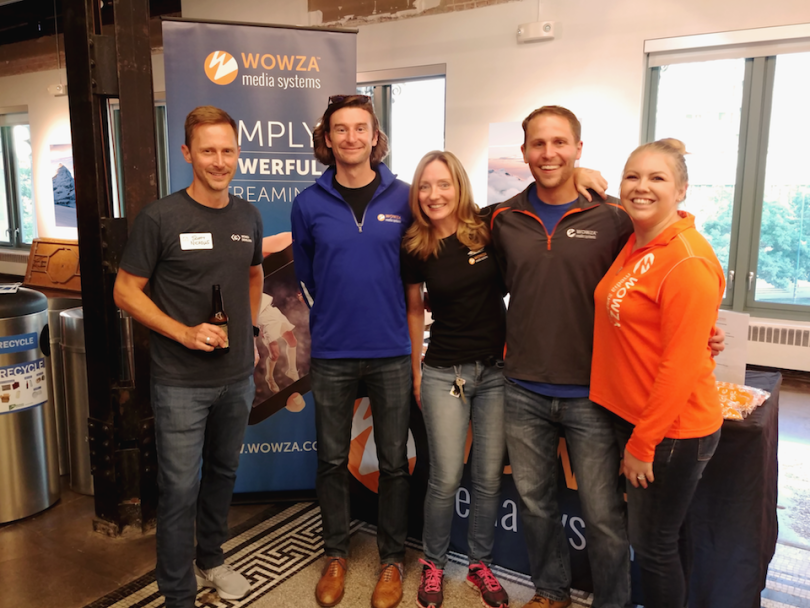 What they do: Wowza Media Systems aims to simplify media streaming to any device by providing customizable and scalable technology solutions.
The perks: Remote work opportunities, 401(k) matching, tuition reimbursement, flexible work schedules, comprehensive health benefits, generous PTO, a pet-friendly office, and more.
Insider insights: "At Wowza, we're building technology that's empowering the heroes of live streaming," said Director of Engineering Scott Nicholls. "While it's great if a candidate brings video streaming experience to the table, it's not necessarily expected. More important is being inquisitive, inventive and undaunted by learning new technologies and skills. Try out our products before you walk in the door, ask questions, take the time to understand if we're a fit for you and you might just show how you're a fit for us."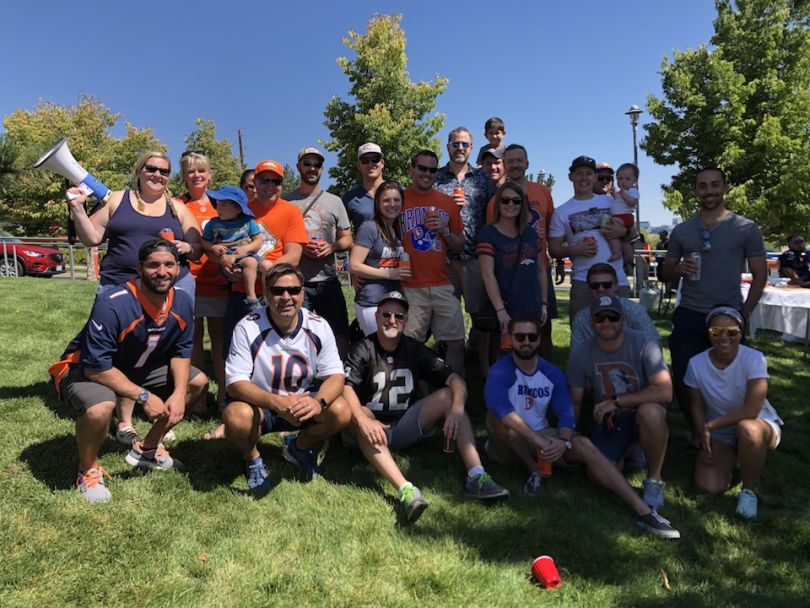 What they do: Personal Capital combines intuitive tech tools with personalized financial planning and wealth management to help people manage their money and plan for the future.
The perks: Company discount program, career development opportunities and ongoing education, Series 65 licensing, allowances for obtaining your CFP, fitness subsidies, company equity, and more.
Insider insights: "Personal Capital is transforming financial lives through our unique combination of the world's best financial technology and fiduciary advisors," said John DiLivio, associate vice president and team lead. "We look for people who are ready to learn, have a competitive spirit and want to come to work every day knowing they're part of a team helping American families achieve financial success. If you're interested in joining the movement and are excited about starting a career in wealth management, we look forward to getting to know you!"