Fitness + Software
Industry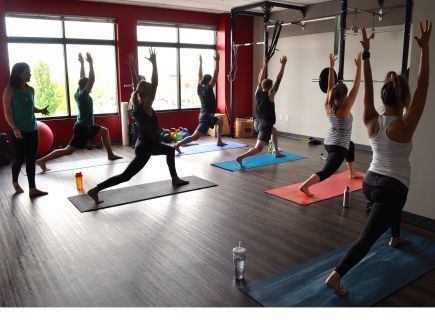 Hello, we're Zen Planner
Zen Planner makes fitness businesses wildly successful – to transform the hearts, minds and bodies of their communities. Our comprehensive, customizable member management solution provides them with the necessary tools to take their business to the next level, enabling them to spend less time behind the desk and more time with their valued members....
Why Work with Us?
Zen Planner, with a culture of collaboration, action, and entrepreneurship, has a well-deserved reputation for providing "career-defining" opportunities for team members willing to pursue them. With a high value placed on taking care of our customers and our team members, we have frequently been recognized locally and nationally as best workplaces...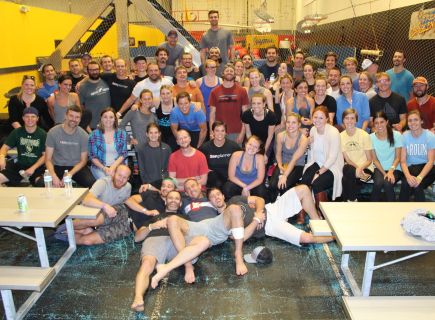 We are
Passionate,
Energetic &
Strategic
An Insider's view of Zen Planner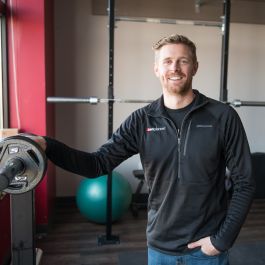 What's the vibe like in the office?
Pop into our office around 1:15 p.m. any given day and you'll see team members coming back from their lunch fitness class, martial arts class, or a trail run. We live and breathe fitness, from Ironman athletes to folks just starting their journey. Most people who work at Zen Planner get fitter by being in an environment that normalizes fitness.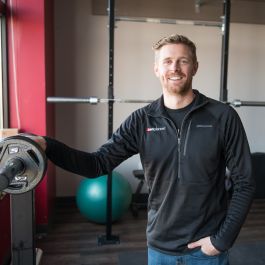 Cody Sunkel
Director of Sales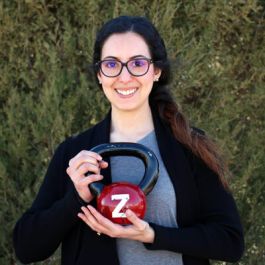 What does your typical day look like?
I typically start my day super early working out at a local CrossFit gym. The work day starts with a stand-up, collaborating with Product Managers, Developers & Designers to make sure we are solving the right problems for our customers. I spend my day doing user research, journey maps, prototyping, tests and tweaking UI. Every day is different.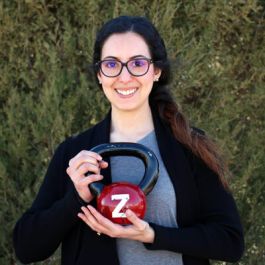 Erika Bazo
Senior UX Designer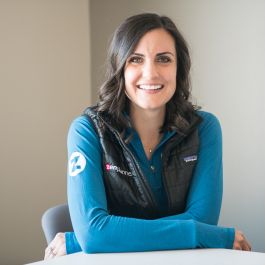 What does career growth look like on your team?
We're growing so quickly and it's creating a lot of opportunity for the team. We're focused on defining new roles, hiring and training the team in order to launch into a new organization structure that will position Marketing in a whole new light within our company. My goals right now are to effectively scale through such rapid growth.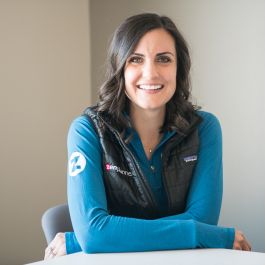 Kinnick McDonald
Sr. Director of Marketing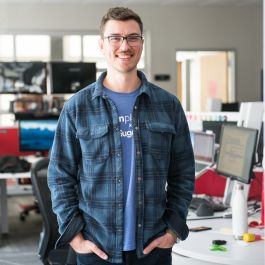 What is your vision for the company?
To make the world a healthier and happier place. We want to give fitness business owners everything they need to have the biggest impact they can on their communities. We believe that if we can better equip those who are most passionate about fitness, we can help fix what is broken about our society's view of health and fitness.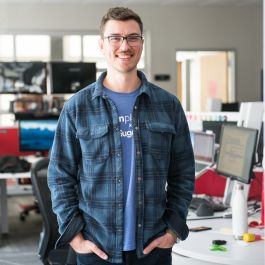 Matt Share
Director of Product
How does the company support your career growth?
We believe in realizing the potential of each individual and team. We constantly grow by learning from each other and providing plenty of mentoring opportunities. We try new things and experiment to improve. We work with people in a variety of roles to grant us new perspectives. We embrace challenges as a tool to push ourselves to the next level.
Chad Kembel
Senior Engineering Manager
Where we are
You can find us on the hundreds of miles of nearby trails or enjoying lunch from one of the many fast-casual favorites on the lawn at Civic Green Park
What's the best part of being on the Zen Planner team?
Being surrounded by people who love fitness and have a passion for life!

Tim

Executive Director of Websites and Digital Marketing

I've worked for other reputable companies but none of them compare to Zen Planner. My hard work and ideas are recognized and appreciated. The development opportunities I've received have allowed me to climb in my department quickly and confidently.

Lynsey

Inbound Sales Development Representative

The amount of growth and opportunities keeps me invested in my work, but it's truly my love of the industry and people that I get to work with that makes the job special.

Spencer

Customer Advocate

It's inspiring to play a part in helping small businesses succeed!

Nichole

Marketing Manager

Working at Zen Planner has been an amazing experience. The culture at Zen Planner really is one of care and family. Not only do we love to work together, but we like to go on trail runs, head to workout classes, and gather outside of work.

Stephen

Sales Operations Specialist

I love how much of an impact each person can have and bring to the table to collaborate in a fast-paced setting. I've seen so many amazing changes and growth since I started 5 years ago. I am over the moon to be taking my paid sabbatical!

Nichole

Associate WordPress Designer

Being surrounded by such passionate, intelligent, and fun-loving people makes working at Zen Planner a truly awesome place to work! We have so many people that truly represent and live the mission of our company. I love to commute by bike!

Scott

Software Test Manager

What makes Zen Planner so amazing to me is the people I get to work with. Every person here brings their own individual spirit and it is felt almost immediately. I love learning from, laughing, and growing with these people. It is what motivates me!

Charlotte

Customer Advocate Manager
Jobs at Zen Planner
12 open jobs
Technology we use
Engineering

Product

Sales & Marketing
Java

Languages

Javascript

Languages

Sql

Languages

Bootstrap

Libraries

webpack

Libraries

Spring

Frameworks

Spring Boot

Frameworks

Microsoft SQL Server

Databases

DynamoDB

Databases

Google Analytics

Analytics

Sketch

Design

JIRA

Management

Drupal

CMS

Wordpress

CMS

HubSpot

CRM

Salesforce

CRM

HubSpot

Email

HubSpot

Lead Gen