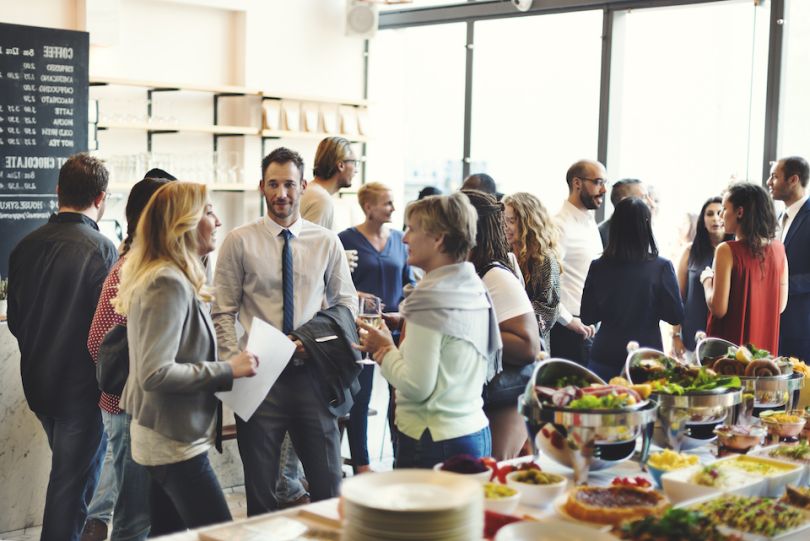 Every week, we dig through our events calendar and hand-select five events worth checking out. Here's what's happening this week in Colorado tech.
May Colorado Community Lightning Talks, Monday, May 21 at 6 p.m.
Join Decentralized Denver for an exciting evening of blockchain conversations. The event will be split into several "lightning" talks — 10-minute presentations on different facets of the blockchain industry followed by brief question-and-answer sessions. Attendees can join in person at Grid Collaborative Workspace in Denver or watch the live stream from home.
TechTalks: Negotiation Skills, Tuesday, May 22 at 6 p.m.
No matter where you are in your career, it's important to have strong negotiation skills in your back pocket. Whether preparing for an upcoming interview or renegotiating a contract, knowing how to negotiate effectively can have a major impact on your long-term success. This session will prepare for your next negotiation and leave you feeling confident in those tricky conversations.  
Using Technology to Build an Amazing Culture, Wednesday, May 23 at 4 p.m.
These days, technology is deeply intertwined with company culture and can be used as a tool to improve that culture day after day. Join Four Winds Interactive for a tour of their downtown Denver office, the chance to network with fellow tech professionals and an informative discussion on the technology they use to build an amazing company culture.
Choosing the Right NoSQL Datastore: Our Journey From Cassandra to Scylla, Thursday, May 24 at 6 p.m.
See how Oracle's Data Cloud team rebuilt their batch workflow with a surprising streaming trick while enjoying refreshments and networking with fellow developers. Oracle's Broomfield devs will share their experiences transitioning from Cassandra to a Scylla database and how it's improved the speed and efficiency of their team.
WordPress 15th Anniversary Celebration With Matt Mullenweg, Sunday, May 27 at 6 p.m.
WordPress is turning 15 this weekend and Matt Mullenweg, co-founder of WordPress and CEO of Automattic, will be in Denver to celebrate with us. Stop by Enterprise's downtown rooftop to mingle with fellow WordPress lovers, celebrate with the platform's creator and soak in views of the Denver skyline.