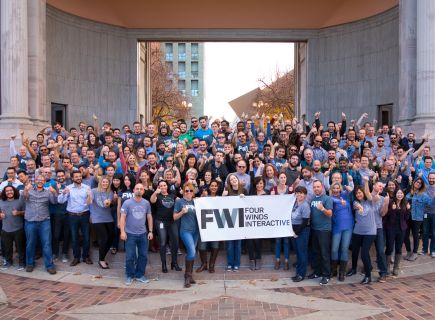 Hello, we're Four Winds Interactive
Digital signage is everywhere—airports, hotels, casinos, college campuses and more—you see examples every day. But you probably don't think about the software powering those applications. We're the leading software provider for enterprise-grade digital signage networks. Our platform powers millions of screens around the world.
Why Work with Us?
We deliver a powerful digital signage platform that provides real business value and impacts people worldwide, and we're able to do that because  we hire smart people. People who strive to bring their best selves every day. People who want to make a difference in a company that celebrates individuality and allows each person to have a voice.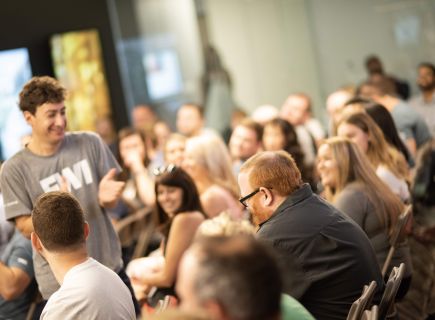 We are
Inspiring,
Collaborative &
Visionary
An Insider's view of Four Winds Interactive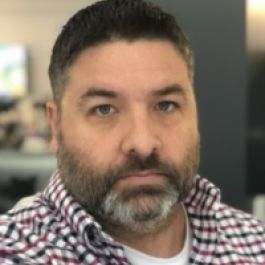 What's something quirky about your company?
It took me a while to adjust to the fitness culture at FWI. I would show up to a meeting and the person sitting across from me might have just come back from yoga or CrossFit dressed in their workout gear. Once I got used to seeing executives in sandals and sweats every once in a while, I've come to love how invested FWI is with employee wellness.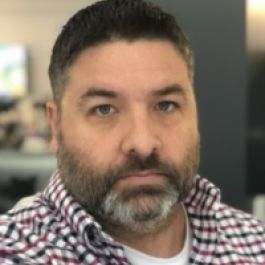 Steve
Director of Technical Operations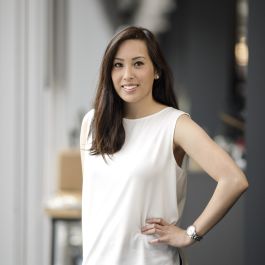 What projects are you most excited about?
I'm excited about FWI's exemplary commitment to its people. It's evident there are many diversity and inclusion efforts, not only led by our Committee for Diversity, Equity, and Inclusion, but also from motivated individual contributors. This creates an environment where we can stay true to our core values and bring our best selves every day!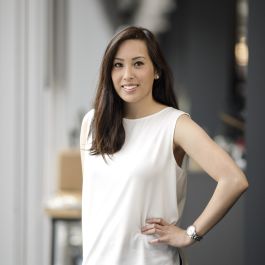 Maithy
Recruiting Coordinator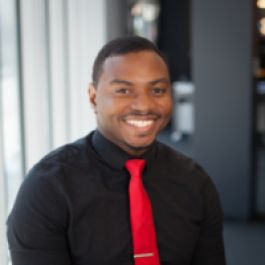 How has your career grown since starting at the company?
I started at FWI inTech Support. After a year of learning as much as I could about FWI's Content Manager applications, I applied for the Technical Engineer position with FWI's Tiger Team. I will continue to grow my career as FWI continues building the latest and greatest tech and software in the digital signage industry.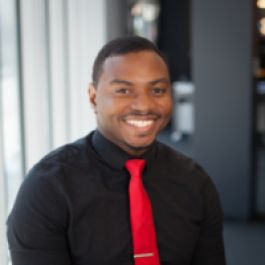 Will
Technical Engineer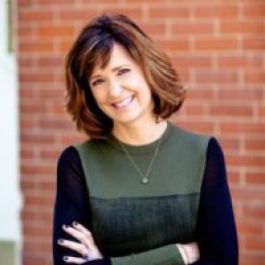 How do you empower your team to be more creative?
We try to create an environment where every idea is worth voicing. It's amazing how many innovative pathways stem from one seemingly crazy idea. We do our best to empower our team to act on their creative inspiration—bring us a rough draft, pitch us on your idea. Many breakthroughs and innovations have been born this way.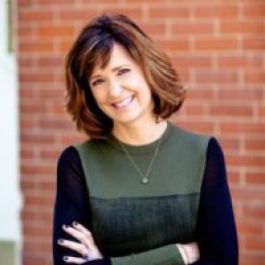 Margot
President and COO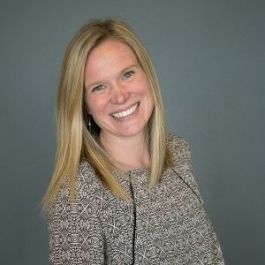 How does the company support your career growth?
As a manager on the People Operations team, I find there are an abundance of opportunities to get involved with supporting personal and professional growth. As a first-time manager, I get to participate in an interactive Manager Bootcamp. FWI also hosts a monthly manager round table, which gives everyone the opportunity to communicate and connect.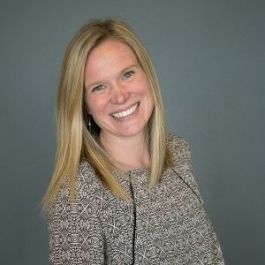 Catherine
Director of Talent Acquisition
Where we are
1221 Broadway Street, Denver, CO 80203
Perks + Benefits
Culture
Volunteer in local community
Diversity
Unconscious bias training
Health Insurance & Wellness
Flexible Spending Account (FSA)
Retirement & Stock Options
Child Care & Parental Leave
I truly believe it's important to get up in the morning and being happy to go to work- that's what I love most about FWI. Coming to an environment where I appreciate my coworkers, daily tasks, and all of the benefits, makes everyday a good workday!

Elizabeth

Information Security Analyst

FWI is unlike any other company I've worked for—the culture is inclusive, the people are amazing and it's easy to see how your work impacts the business.


Mic

Content Marketing Director

Since beginning my career with Four Winds, I have been presented countless challenges and learning opportunities, which have facilitated my personal and professional growth. It's exciting to see what impact I bring to this organization.

Tiare

Senior Accounting Analyst

With a background in territory sales, I wanted to learn how to effectively communicate with clients remotely. After ten years with FWI, I can honestly say I am a better communicator, and am still discovering new things and ways to grow.

David

Project Manager

I have an unwavering belief that FWI has the perfect balance of being people first & results driven. At FWI, we look for people who not only crush the technical requirements of their role but also strive to bring their best self everyday.

Courtney

Chief People Officer

The people and the software platform are the main reasons I love working at FWI. Our employees are committed to the company, always willing to help, and we get to have fun at the same time.

Jai

Senior Director, Software Development
Jobs at Four Winds Interactive
22 open jobs
Technology we use
Engineering

Product

Sales & Marketing
.NET

Languages

C#

Languages

Java

Languages

Javascript

Languages

ObjectiveC

Languages

Swift

Languages

TypeScript

Languages

jQuery

Libraries

React

Libraries

Redux

Libraries

ASP.NET

Frameworks

Node.js

Frameworks

Xamarin

Frameworks

Microsoft SQL Server

Databases

MongoDB

Databases

MySQL

Databases

Redis

Databases

Google Analytics

Analytics

Excel

Analytics

Alteryx

Analytics

Tableau

Analytics

Salesforce

Analytics

Affinity Designer

Design

Illustrator

Design

InVision

Design

Photoshop

Design

Sketch

Design

Basecamp

Management

JIRA

Management

Microsoft Project

Management

Smartsheet

Management

Trello

Management

Wordpress

CMS

Salesforce

CRM

Pardot

Email

Pardot

Lead Gen