If you've ever spent time in a cramped cubicle or next to a noisy neighbor, you understand the value of a good office. Along with fun traditions and supportive policies, a startups' office setup is a key way of manifesting the company's culture.
We visited three of Denver's coolest tech offices to discover the latest trends and to find out how the startups' spaces add to their employees' work experiences.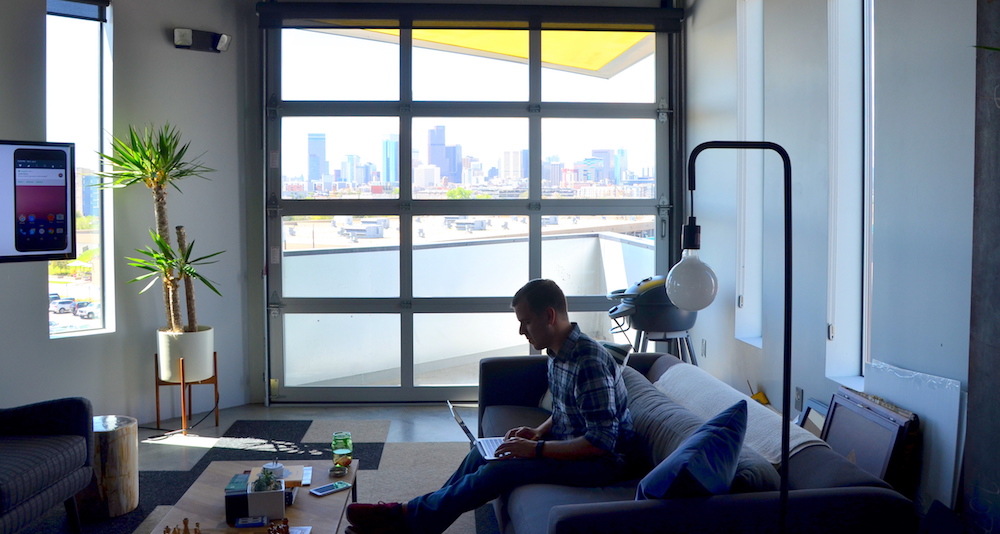 Fast facts
Moved in: September of 2014
Square footage:
8,000, including the space at
Assembly
Current employees: 23 (and two remote)
Employee capacity: 25 — with an additional six desks and three offices at Assembly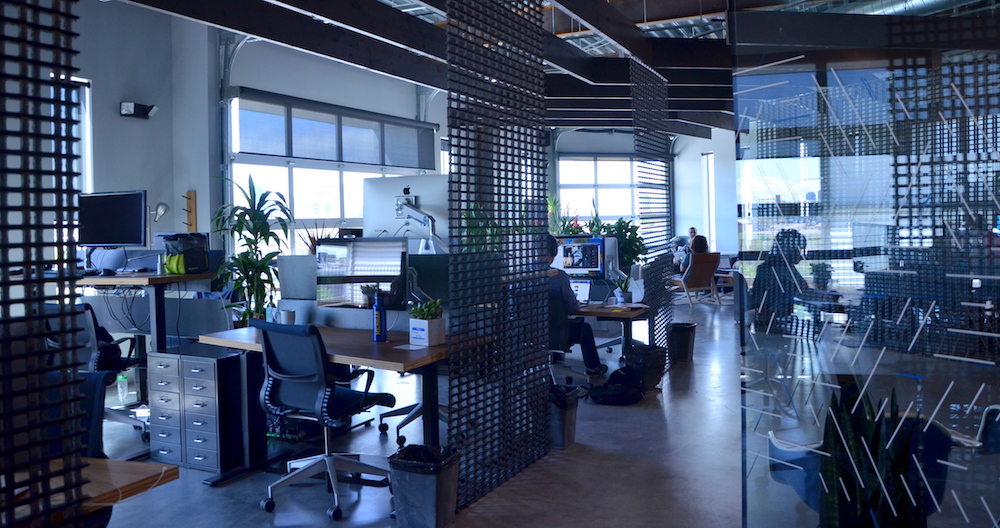 The first company to occupy this unit, everything in Tack Mobile's office was custom-designed, from the conference room walls to the garage-style doors that fill the space. To provide a sense of openness but still keep privacy alive, Tack Mobile's office features mesh curtains and plenty of plants. Employees have custom sit-stand desks and get to select their own desk plant when they start.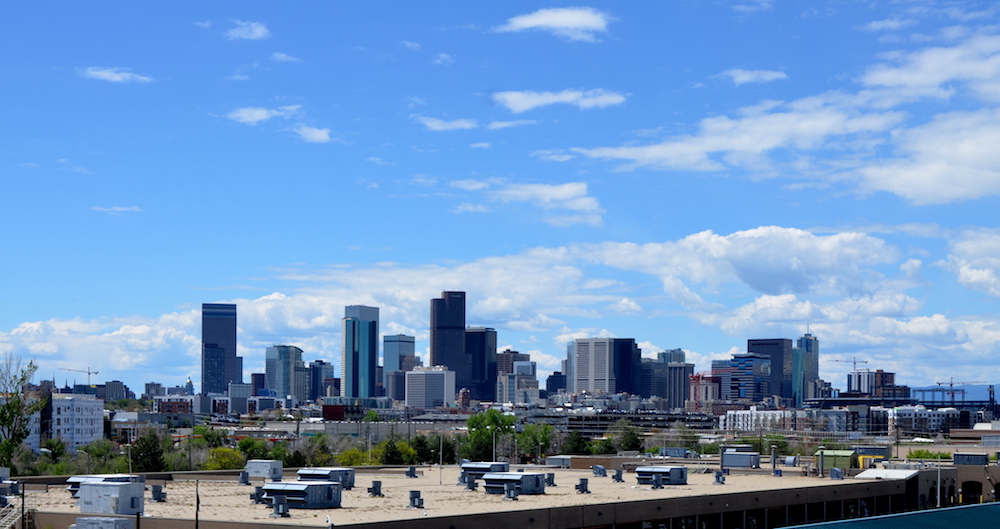 Located on the TAXI campus in RiNo, Tack employees have access not only to free parking (a veritable holy grail in Denver) but to stunning views, as well. The office's balcony offers up a prime view of the Denver skyline, and the other side of the office provides delightful mountain views.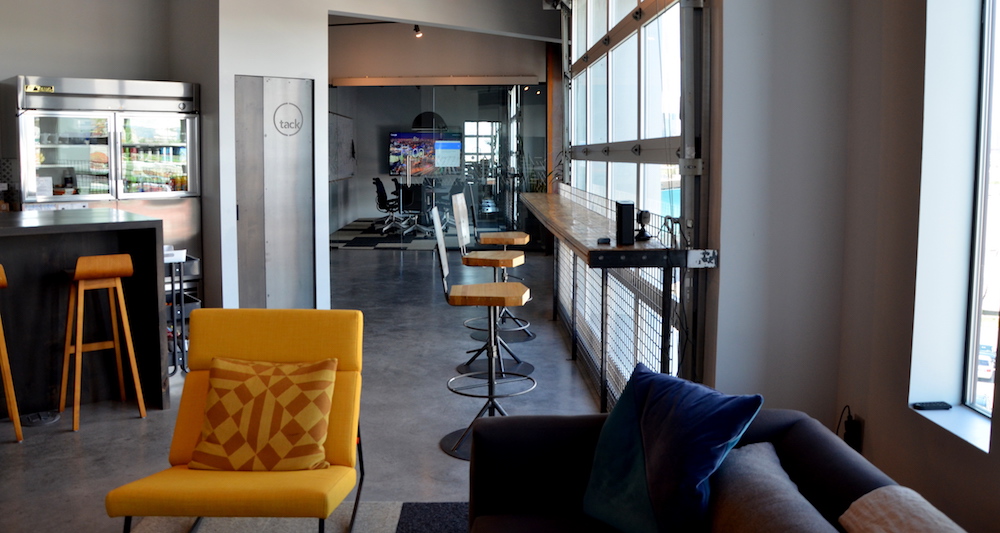 The company's kitchen and community area features clean lines, bright colors and plenty of sunlight. The fridge is stocked with goodies like kombucha and energy drinks, and the entertainment system has a Playstaytion and plenty of books to dive into.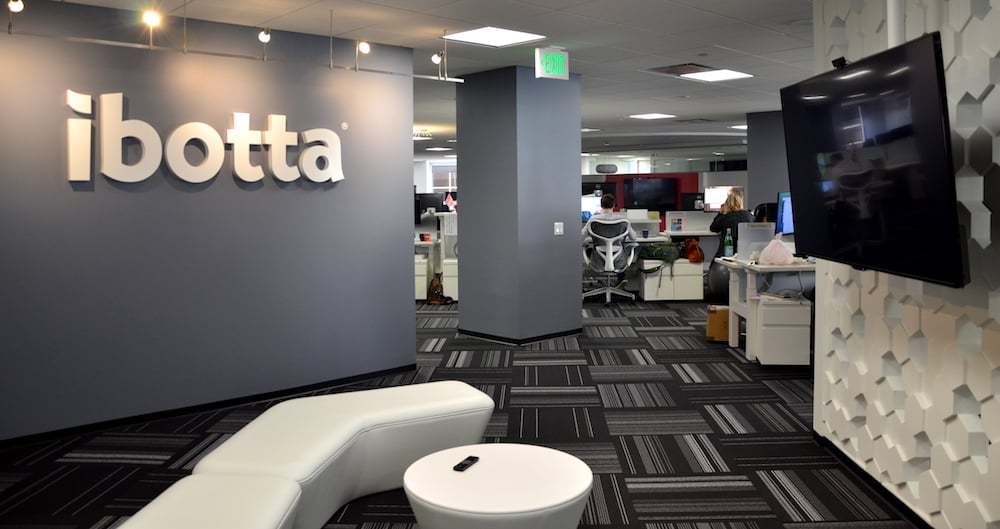 Fast facts
Moved in: April 2016
Square footage: 48,000
Current employees: 170
Employee capacity: 230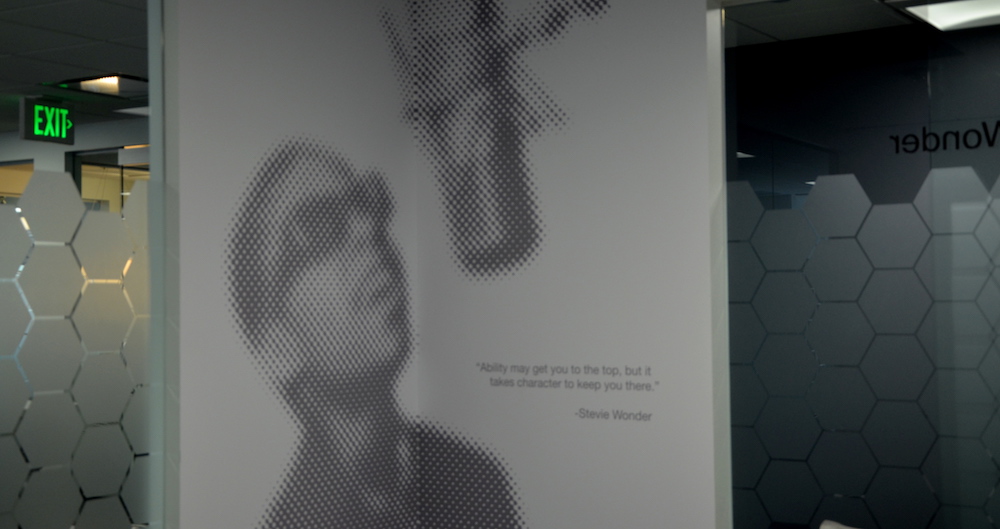 Ibotta just moved into their new offices, and employees got to have some say in the design. Employees nominated notable individuals as people for whom the offices' conference rooms would be named. The individuals had to embody Ibotta's
core values
— including boldness and hustle — in order to be considered. Ibotta's office now features conference rooms named after Stevie Wonder, Malala Yousafzai and Amelia Earhart, among others.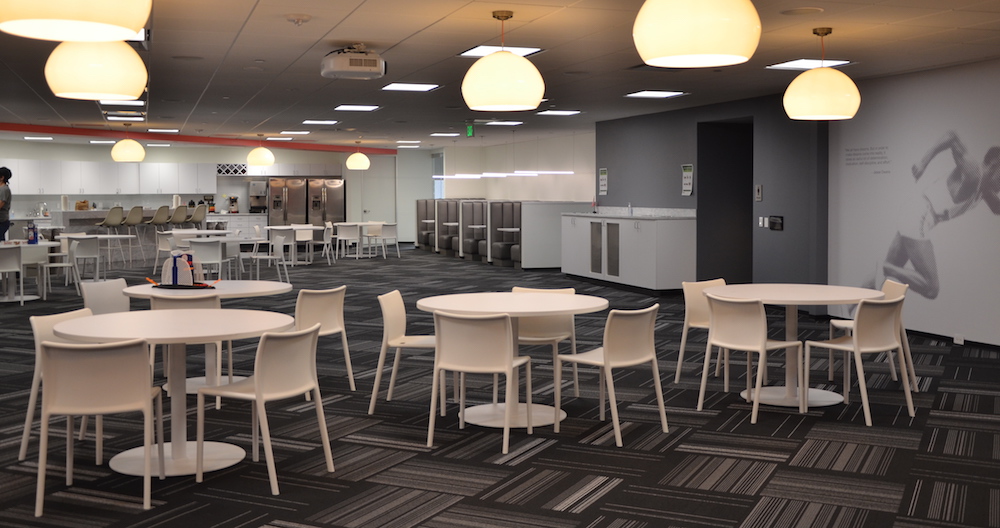 Meals are a big part of Ibotta's company culture — they offer an annual "dinner perk" where each employee gets $150 to go out somewhere nice for dinner — so it makes sense they'd have an amazing dining room, too. The space features small tables, a raised bar area near the kitchen and even diner-style booths where employees can eat or work.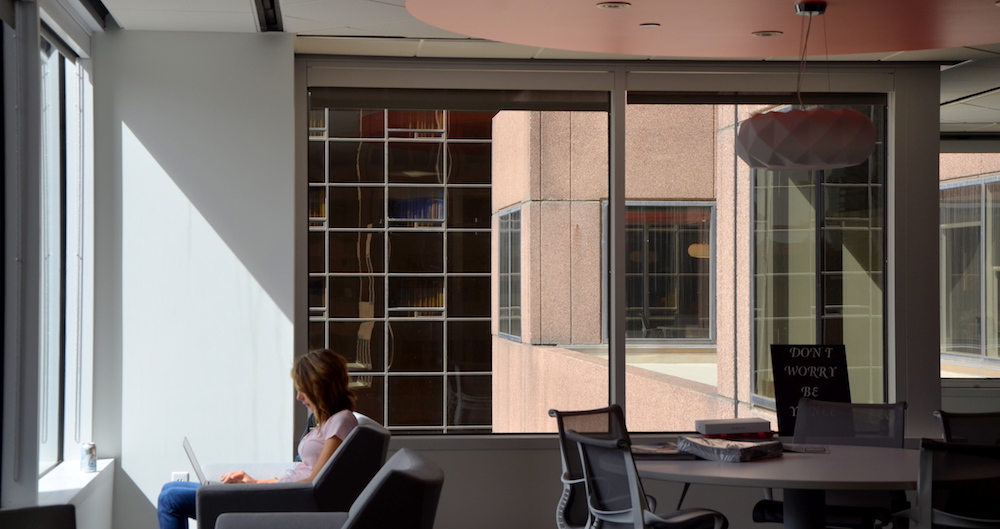 All Ibotta employees have electric sit-stand desks, but the office is also set up with small nooks where employees can sit and look outside the large windows while they work. The company's downtown office has views of the mountains to the south and west, as well as the light rail lines below — for which employees get a monthly commuter stipend of $130.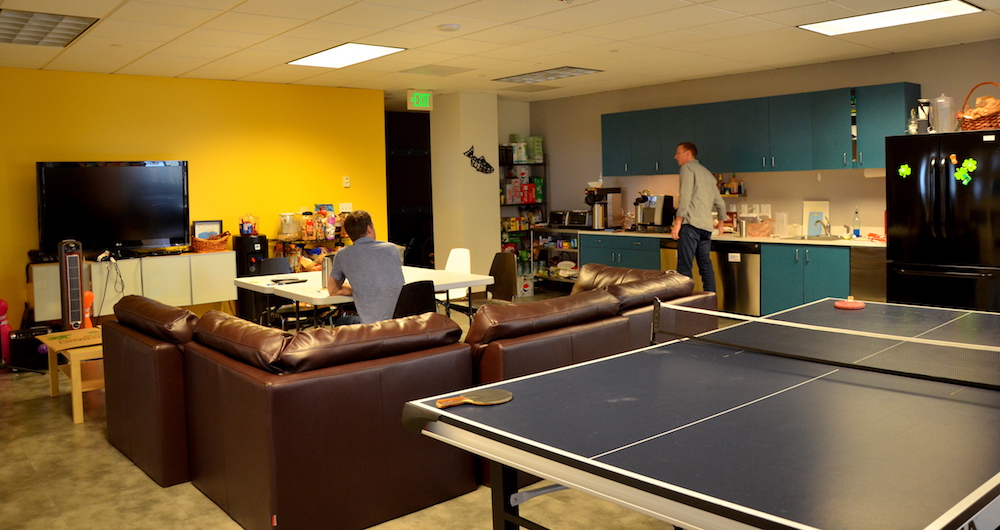 Fast facts
Neighborhood: Downtown Denver
Current employees: 110
Employee capacity: 200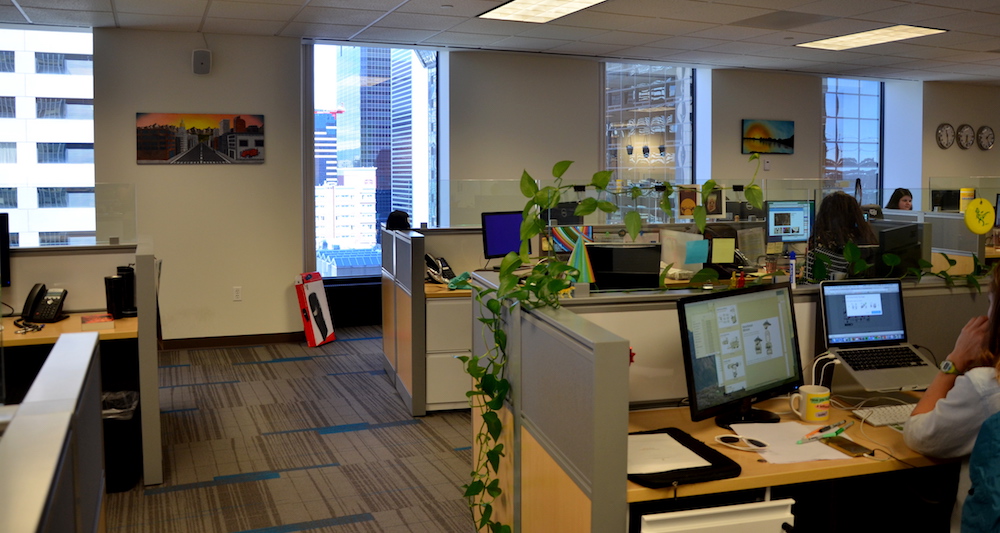 To make their space feel more personal, employees are given a stipend to decorate their desks however they'd like. They've used the money to buy plants, paint supplies and even a sign showing their desk at the intersection of "Awesome Ave." and "Badass Blvd."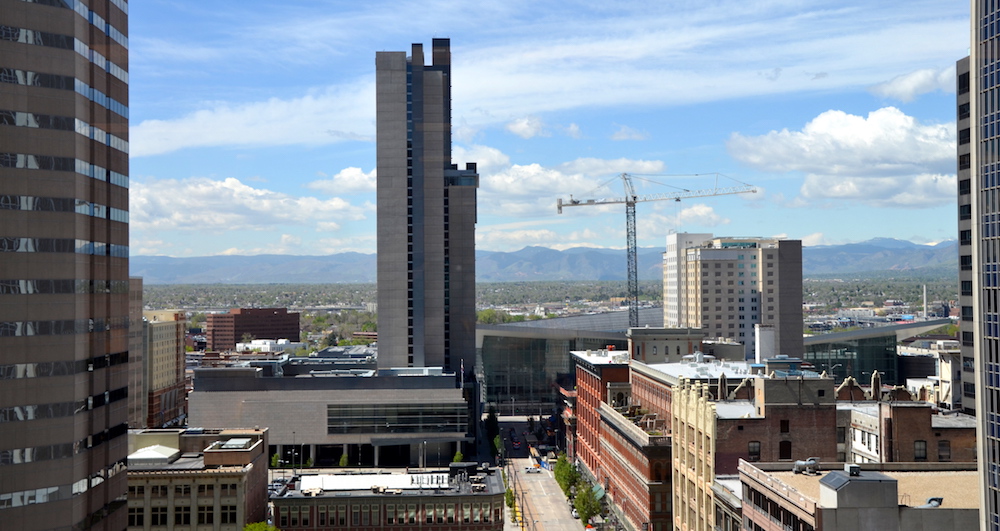 Located on the 13th floor of their downtown office building, GutCheck employees have access to some stunning mountain views. They're also close to the 16th Street Mall and plenty of food cart vendors, like a sushi vendor right outside the building.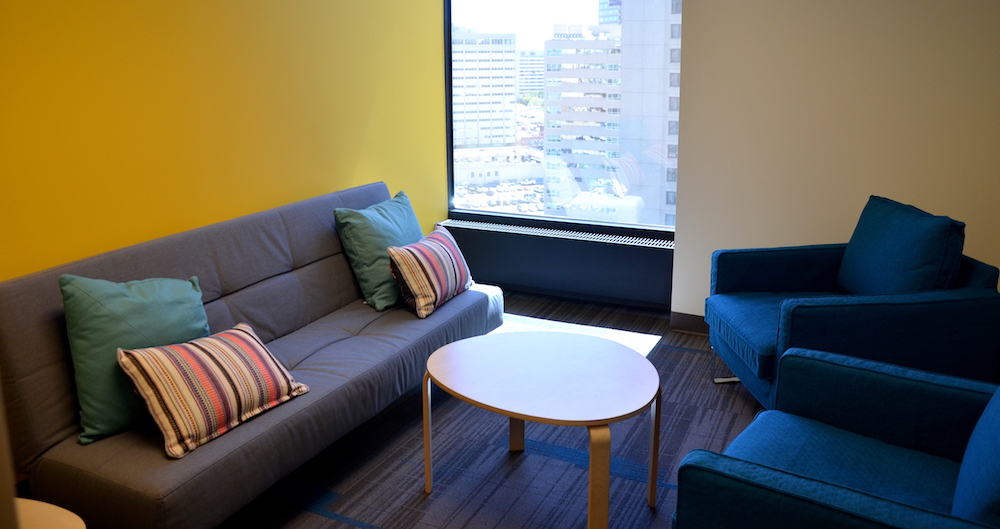 GutCheck recently doubled their office space, taking over the area formerly occupied by a law firm. They're growing like crazy, which means they've got a lot of candidates to interview. If you apply, you may end up in this room — the only conference room the company's recruiters can book. They call their final round of interviews the "couch interview," and it's meant to help candidates feel comfortable as they get to know the team.
Do you have a cool office or company perk we should know about? Email us.