Building a career you love is all about finding a place where you can make a real impact with your work, and as technology continues to transform the way we work, live and play, those opportunities have become more abundant than ever.
Ready to shape the future of tech? These eight local companies are on the verge of something big — and they're looking for people like you to join them.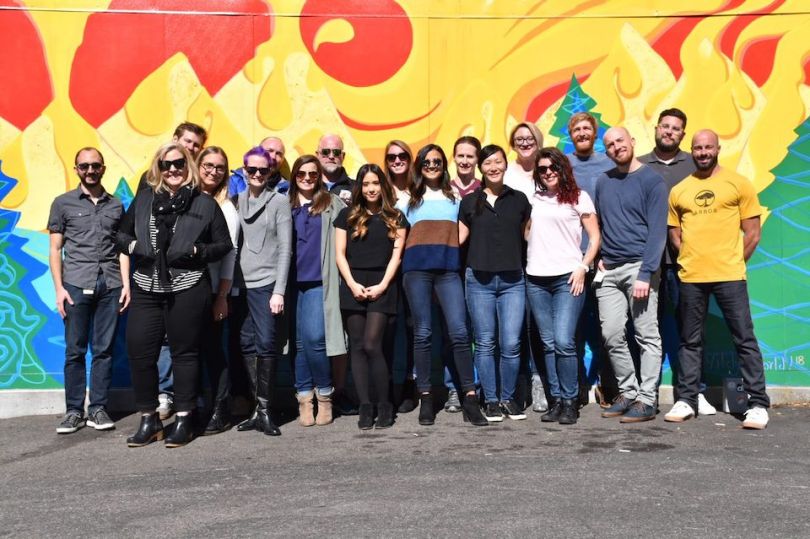 What they do: Four Winds Interactive delivers visual communications software that powers millions of digital signs all around the world — from airports and hotels to college campuses and sports arenas.
Coolest perks: Comprehensive health benefits, an onsite gym, employee wellness programs, 401(k) matching, unlimited vacation time, generous parental leave, commuter benefits and free parking, team happy hours, paid time off for volunteering, and more.
Tip from the top: "FWI is a company driven by people with a passion for communications, people who strive to bring their best selves every day," said CEO and Founder David Levin. "We look for individuals who share our deep commitment to bringing beauty, simplicity and clarity to everyday communications. We are changing the face of digital communications, and if this sounds exciting to you, then this might just be a place to make an amazing career."
What they do: Greenhouse is on a mission to make companies great at hiring — and its software platform has all the tools to make that mission possible. More than an applicant tracking system, Greenhouse's platform helps businesses build culture, create more diverse and inclusive teams and ensure positive experiences throughout the application and onboarding processes.
Coolest perks: Competitive salaries, company stock options, comprehensive health benefits (including life and disability coverage), flexible vacation, commuter benefits, a 401K plan, parental leave, learning and development stipends, adoption and fertility benefits, an employee discount platform, fully stocked fridges and cold brew on tap, and more.
Tip from the top: "We get excited when you show us how passionate you are about helping customers," said Customer Support Team Manager LizAnn Nealing. "Do you have a great story about how you went above and beyond for a customer? How about a time when you developed a creative solution to a customer problem? Tell us about it!"
What they do: IllFonic's team of video game, music and technology veterans is redefining the way games are made and marketed. The Golden-based independent game developer is best known for games like "Friday the 13th: The Game," "Dead Alliance," "Star Citizen," "Evolve" and more.
Coolest perks: Unlimited PTO, an in-house arcade, monthly company pizza nights, and comprehensive health coverage.
Tip from the top: "When hiring, we look for candidates who are driven, motivated and who like to build a long-lasting work family," said CEO Charles Brungardt. "Having the right skill set is part of it, but we often weigh a candidate's willingness to learn and grow with the team."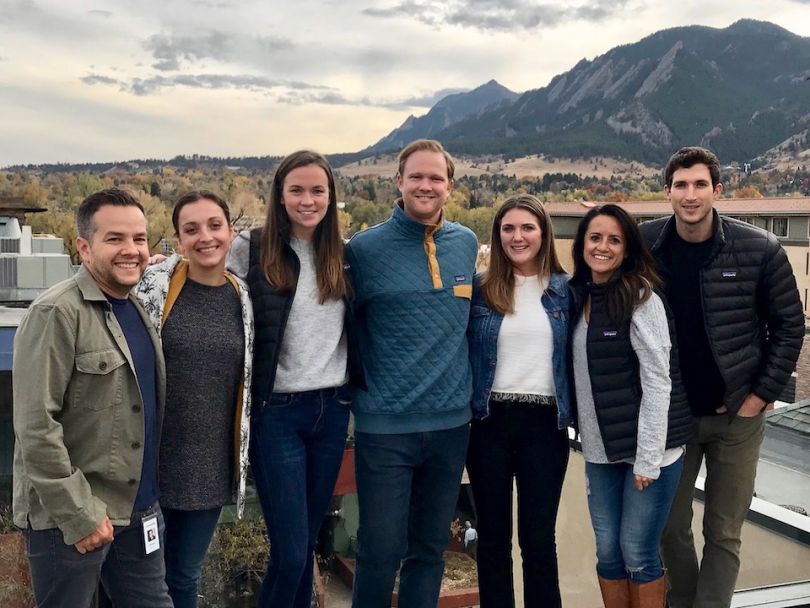 What they do: The Trade Desk leverages artificial intelligence and data to give businesses a clearer view of their digital advertising, enabling advertisers to target and reach consumers on the right channels at the right time.
Coolest perks: 100-percent paid employee, spouse and dependent healthcare, generous parental leave, catered lunches and kitchens stocked with snacks, beverages and craft beers, casual dress, shared stock plans, employee-chosen anniversary celebrations, central office locations in both Denver and Boulder, and more.
Insider insight: "We're looking for self-starters with real grit," said Lead Director of Trading Strategy Dale Sitzmann. "Our client services teams are structured with traders, sales and account managers working as a trifecta to solve clients' problems together. We learn a ton from each other every day. We're interested in the life experience you bring that makes you unique. We're not only changing the way advertising works — we're having a blast while we're doing it. If you're passionate about tech and using data to drive real business decisions, we'd love to meet you."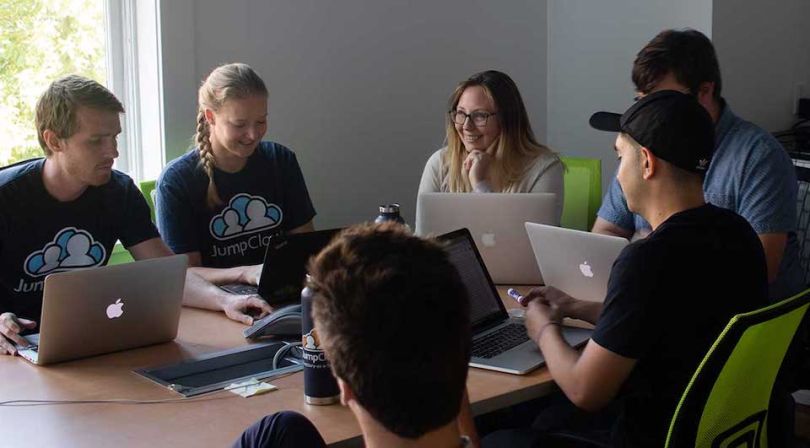 What they do: JumpCloud's Directory-as-a-Service platform allows businesses to manage and secure all of its users from a unified cloud portal, connecting users with all the resources they need — systems, apps, networks and file servers — using a single set of credentials.
Coolest perks: Job training and conferences, team lunch and learns, company equity, unlimited vacation, parking and commuter benefits, a flexible work schedule, team happy hours, beer on tap, comprehensive health benefits, and more.
Tip from the top: "We are building something awesome here that starts with our team," said CEO Rajat Bhargava. "If you want the experience of a fast-growing startup that will stretch you personally and professionally, you want your work to have a significant impact and you enjoy solving difficult problems then JumpCloud might be a great fit for you."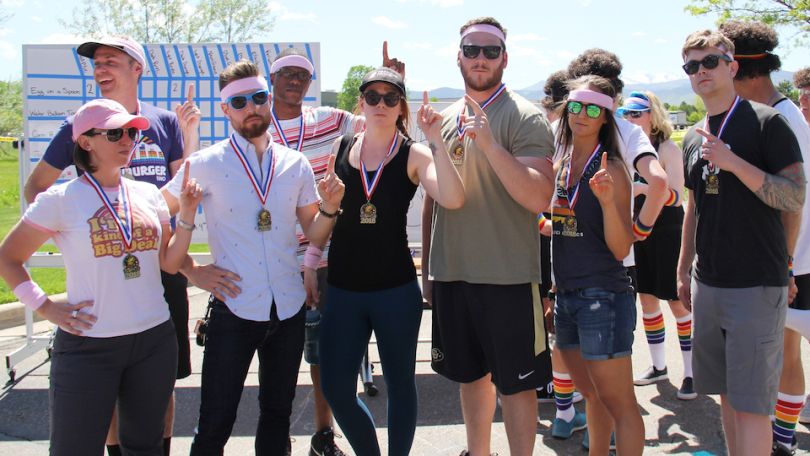 What they do: TrainingPeaks helps coaches and endurance athletes level-up their training programs with software tools that allow users to set goals, structure and optimize their training regimens, and track progress along the way.
Coolest perks: An onsite gym, fitness subsidies, 401(k) matching, flexible work scheduling, opportunities for employee sabbaticals, comprehensive health benefits with life insurance coverage, recreational clubs, team happy hours and outings, a pet-friendly office, and more.
Tip from the top: "We have a strong culture of collaboration and growth, and we look for smart people who fit that culture well," said VP of Product Development Claudette Stevenson. "When I interview people, I look for how well they fit into the current opening and how well their strengths would enable them to grow into that next position. No matter the role, I look for people who are able to think and communicate strategically and tactically."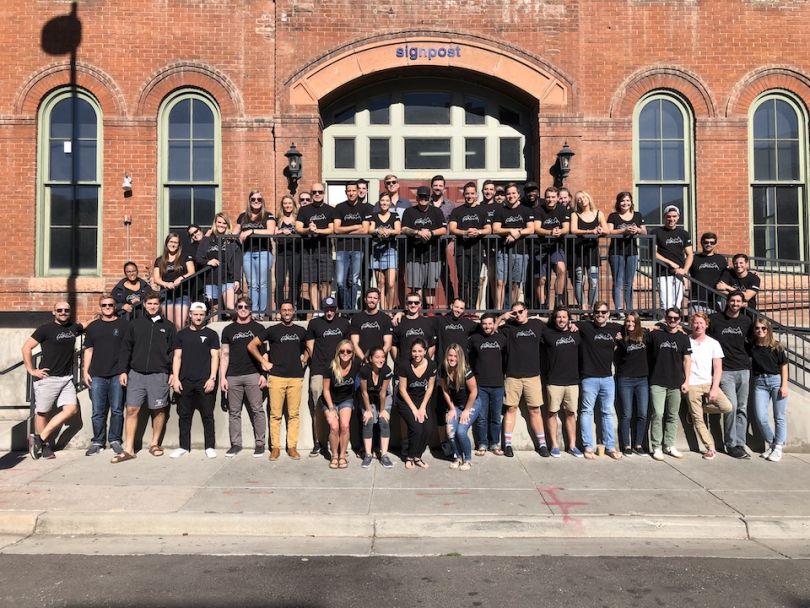 What they do: Signpost's AI-driven smart CRM software helps businesses automate and streamline customer communications and marketing in order to grow revenue and drive conversions. Its fast-growing sales organization is on the hunt for multiple new sales representatives and sales executives.
Coolest perks: Company equity, performance bonuses, generous parental leave and a return-to-work program for new parents, unlimited vacation time, remote work opportunities, paid time off for volunteering, free daily meals, a mentorship program, and more.
Insider insight: "Signpost's mission is to empower small business owners with artificially intelligent marketing," said Head of Recruiting Brett Harker. "We also aim to empower incoming candidates who are switching professions. When it comes to accelerating your career and being part of a best-in-class culture, Signpost invests in its new hires with a two-month training and ramp-up period."
What they do: Tendril's energy services platform connects energy providers with consumers and enables them to personalize customers' experiences, helping them to better engage, inform and understand the people they serve.
Coolest perks: Unlimited vacation, 401(k) matching, company equity, flexible work schedules, generous parental leave, company outings and happy hours, beer on tap, comprehensive health benefits, life and disability insurance, and more.
Insider insight: "Tendril wants to change how the world uses energy, and we look for ambitious people to help us meet that ambitious goal," said Head of People Janet Petrie. "We are mission- and values-driven and align ourselves with employees who will embrace that culture."