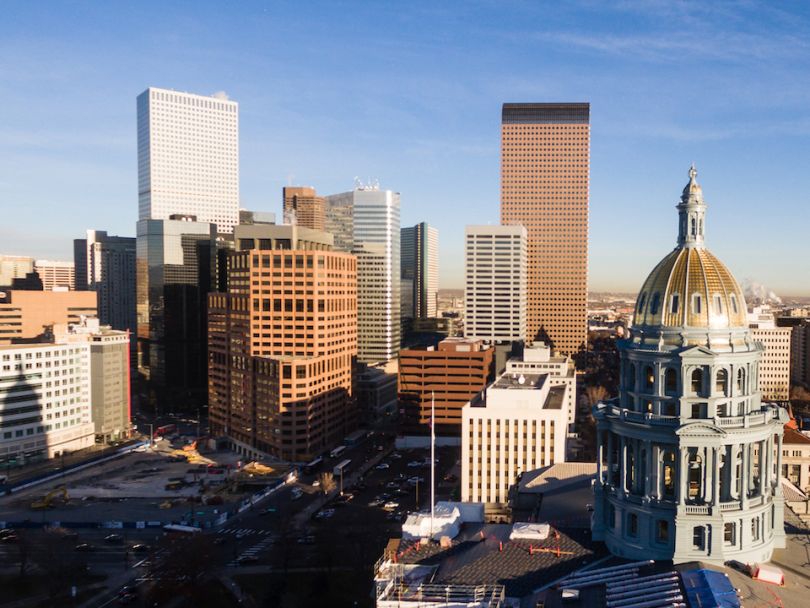 A company's success hinges on the strength and expertise of its leaders, and as we head into the final stretch of the year, we're seeing many companies beefing up their executive teams. In September alone, the Colorado tech scene saw several significant leadership changes at tech companies around the state — many making multiple hires at once.  
We took a look at some of the newest additions to local leadership teams to see what these new execs bring to the table and where they may lead their companies next.
MJ Freeway, which delivers enterprise resource planning software for the cannabis industry, brought on Ruth Ann Kraemer as its new chief financial officer. Kraemer has held the role of CFO for the last 17 years at companies such as Tempo Financial Holdings Corporation, Linc Energy Operations, Inc. and Allegro Multimedia, Inc. In her new role, she will direct MJ Freeway's financial operations and help it continue to capitalize on growth opportunities in its ever-expanding market. She began reporting to CEO and co-founder Jessica Billingsley on October 1.
Document automation software company Conga added three new executives to its team in September, further fueling the momentum gained from a recent $47 million round of funding and the acquisition of three global competitors.
Steve De Marco joined Conga as its chief revenue officer, bringing with him 25 years of experience in software sales. De Marco spent more than 12 years at Xactly, where he led the worldwide sales and alliances division and helped take the company public.
As the company's new VP of product management, Skip Walter will lead Conga's go-to-market product strategy and leverage his 40 years of software and product development experience, which includes several patents related to content analytics, interactive visualizations and machine learning. Walter most recently served as the chief product officer for the technology segment of Washington D.C.-based FTI Consulting.
Conga also added Matt Tuson as the managing director of Europe, the Middle East and Africa. He previously served as EVP of worldwide sales for New Voice Media and area vice president for Salesforce, enabling Tuson to bring valuable insider insights to Conga, which serves as a global Salesforce partner.
Cloud-based "Directory-as-a-Service" provider JumpCloud added two new VPs to the team last month, following the close of a $10 million round of funding.
Aaron Wilmot signed on as the new VP of people at JumpCloud, where he plans to reimagine the employee experience. He's been an HR leader at places like Constant Contact, Denver Public Schools and Interweave, and will use that experience to help JumpCloud strategically expand its team.  
JumpCloud also brought on Ryan Severns as its new vice president of growth marketing. Severns spent that last three and a half years working as the vice president of marketing and analytics for VictorOps, and will bring a similar data-driven approach to improving customer experience and acquisition at JumpCloud.
Debbie Dunnam took on the role of executive vice president for Denver-based ServiceSource, which develops B2B customer and revenue management software. Dunnam's impressive resume includes tenures on the leadership teams of Microsoft, Cisco Systems, Dell and Hewlett-Packard. At ServiceSource, Dunnam will report directly to CEO Christopher M. Carrington and work to drive digital transformations across the business.
TalentReef delivers a comprehensive HR platform for the service industry, providing tools to manage tasks like applicant flow, compliance and employee engagement. The company added three new leaders to its team last month.
Tyson Kasperbauer was promoted to president and chief executive officer talentReef. Kasperbauer joined talentReef in 2017 as its COO, helping the company scale and grow. He served as chief operations and financial officer for Placeable, leading the way to a successful exit in April 2017. Prior to that, he was the senior vice president of customer operations at HomeAdvisor.
Karen Sawyer joined the team as the EVP of client success. Having previously served as SVP of client solutions at workforce engagement solution provider TalentWave, Sawyer brings valuable industry expertise to her new role. She will be responsible for leading all customer service and support functions at talentReef, and will work alongside Kasperbauer to further grow the business.
Tasked with helping talentReef develop and build its growing product portfolio, Susan Miller assumed the role of senior vice president of engineering. Miller brings more than 20 years of development experience, having held leadership roles at tech companies like PointAcross, JobApp Plus and Pearson.
Survey and data insights software company SurveyGizmo appointed David Roberts to the position of chief executive officer. Roberts will lean on decades of management, SaaS software and enterprise customer experience to lead SurveyGizmo through its next phase of growth. He served as a cabinet member for John Hickenlooper during his tenure as mayor and most recently held the role of CEO of Reed Group.
The latest in a string of executive hires for Colorado Springs-based foodtech company FoodMaven, Ben Deda came aboard as chief operating officer. Deda is a co-founder and organizing chairman for Denver Startup Week and has also held executive roles at organizations like Vertafore, Galvanize, FullContact and TruStile. Deda will run all internal operational departments of the business.
BillGO's B2B payment processing application aims to accelerate the speed and efficiency of modern billing systems by enabling payments to clear in real time. The startup made two key executive moves in September.  
Kelly Seidl was named chief technology officer at BillGO, where she has led the engineering team from the beginning. She came from Google Payments in 2015 as a software architect and quickly rose through the ranks. She's played a critical role in building out BillGO's payment engine and the team that supports it, and will continue to guide its tech strategy moving forward.
BillGO added Mike Blazes to its executive roster in the role of chief financial officer. Blazes will be in charge of strategic investments, mergers and acquisitions, finance, legal and human resources, and will help the company scale its financial technology. Before moving to Fort Collins to join BillGO, Blazes was the president and CEO of Houston-based Control Company.
Cybersecurity and risk management software company Coalfire brought on industry veteran Mark Carney as its executive vice president of cybersecurity services. Carney will leverage his decades of experience leading cybersecurity teams to drive tech innovation, research and development initiatives and product delivery at Coalfire. He has held senior leadership roles at Fishnet Security (now Optiv), FireMon and, most recently, Kudelski Security.