Summer Tech Watch: 18 Colorado Companies to Know
As summer is heating up, so too is Colorado's tech scene. Check out 18 companies that reward their employees with standout perks and benefits.
Summer is finally here. Whether you're working on a tan, hiking the Rockies, or whitewater rafting down the Colorado River, it might also be a good time to catch up on the movers and shakers in your local tech scene — and Built In Colorado has curated 18 noteworthy companies to get you started.
Last year, Colorado startups shattered records and raised $6.5 billion in venture capital. And with this year off to a hot start — Denver startups raised $1 billion in Q1 — many of Colorado's tech employers are unveiling upgrades to the breadth, depth and inclusion of their culture and perks.
The Colorado-based companies we featured are unique in many ways, but all 18 have one thing in common: They are exciting, people-first organizations worth keeping on your radar.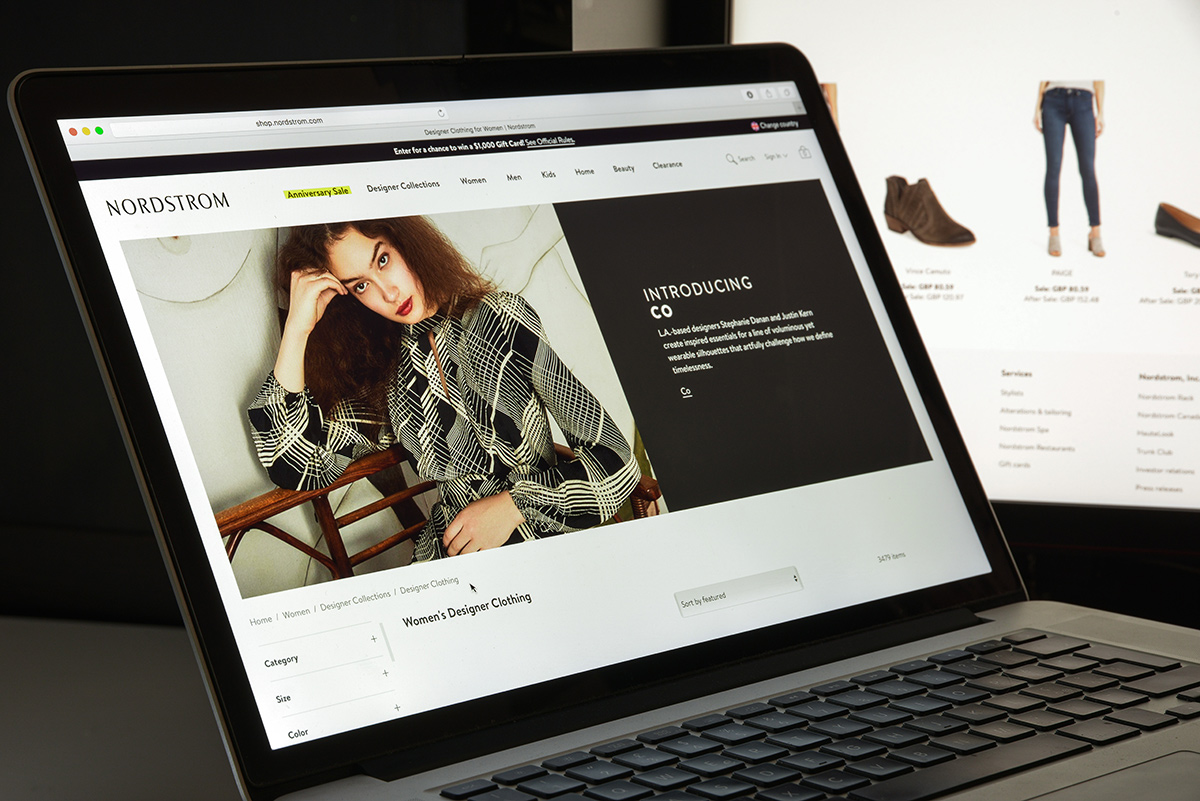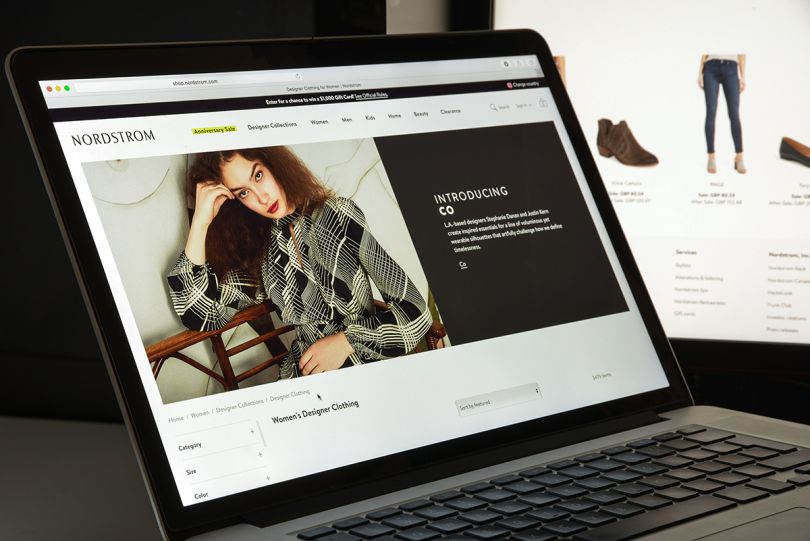 What they do: Nordstrom is a fashion industry giant; founded in 1901 in Seattle, it now has more than 350 stores, including Nordstrom Rack. Customers can also shop online and through the Nordstrom and Nordstrom Rack apps. The retailer's digital platforms feature powerful tech to enhance the shopping experience.
The perks:
Employee merchandise discount
Group home and auto insurance options
Commuter benefits
Home office stipend for remote employees
Once employees reach six years with the company, they can take a six-week sabbatical
Trendy tech: "It can be difficult to find a company that fully aligns with your values and also uses the latest technologies to keep your skills and experience current," Senior Director of Engineering Sam Violette told Built In Colorado last September. "Nordstrom offers the best of both worlds. Our digital platforms are built using the latest tools and frameworks and are deployed at a massive scale across our brands. And despite that scale, we're committed to extending the Nordstrom way of doing business to our digital channels. That means being transparent with our customers and making sure that when customers complete a purchase in our app, they're left with the same amazing feeling they have when they leave our stores."
What they do: Freshworks's purpose is in its name — to deliver a fresh approach to software as a service. Founded in 2010 and based in Denver, Freshworks provides customer engagement software that's designed for the end user. Employees create tech ranging from project management platforms to marketing products that are easy to implement for everyone: IT, customer service, sales, marketing and HR teams alike. 
The perks:
Intracompany committees, including Freshworks Women 360 and groups focused on community service, professional development and career growth
Mentorship program enabling a promote-from-within culture 
Sales commission and performance bonuses
Relocation assistance
Reimbursement of up to $1,500 for adoption expenses in addition to two weeks of paid family leave for adopting parents
Live and breathe culture: "Company culture is at the root of how we operate across all levels within the organization and extends through to our current and future customers. Our vision is to 'enable businesses to create customers for life,'" Andrew Robeson, director of business development, North America, told Built In Colorado in January 2021. "Beyond mere words, Freshworks culture is not simply talked about, but lived and breathed daily. As a result, the customers, employees, products and ultimately our performance all benefit."
What they do: Vertafore aims to simplify and automate the insurance life cycle. It accomplishes this with software solutions that boost productivity, lower costs, and help agents and carriers grow their business. Located in downtown Denver, Vertafore holds one value to heart: Behind every insurance policy is a person.
The perks:
Mentorship program
Tuition reimbursement plan
Unlimited vacation time
Resource committees, including ones for women and LGBTQIA+ individuals
Pet insurance
The Vertafore Way: Vertafore maintains six guiding principles, including 'customer success is our success' and 'show up curious.' "These six principles define how we serve our customers and industry, and how we work together every day," Kristin Nease, senior vice president of human resources, told Built In Colorado in January. "Our culture is our strength and it stays true as we grow. It's so special because, as the world and industry evolve around us, our teammates prove there are more and new ways that the Vertafore Way really is who we are."
What they do: Online advertising firm Magnite came to life in 2020 when Rubicon Project and Telaria teamed up. Although it's just two years old, Magnite is growing fast. In 2021, Magnite acquired SpotX and SpringServe. The acquisition has helped Magnite to work with tens of thousands of agencies and brands to help them reach consumers through connected TV, desktop, mobile and audio ads.
The perks:
Professional development benefits including job training, conferences, and access to Lynda.com
Reimbursement for 50 percent of the cost of tuition, up to $5,250 annually
Employee Assistance Program for mental health support, including free counseling sessions and education for managers to help them better support their teams
Twelve weeks of leave for childbirth and four weeks of parental leave for paternity, surrogacy and adoption
Unlimited PTO
Key to scaling success: "In team projects or initiatives with a long lead time, it can be easy to get sidetracked and lose focus," Trent Wahlfeldt, vice president of client services, told Built In Colorado in May. "Showcasing wins and milestones along the way is important to keeping teams focused and engaged in accomplishing goals that scale together. We have a 'wins of the week' recap that is circulated every Friday to show all the great progress happening across the company globally."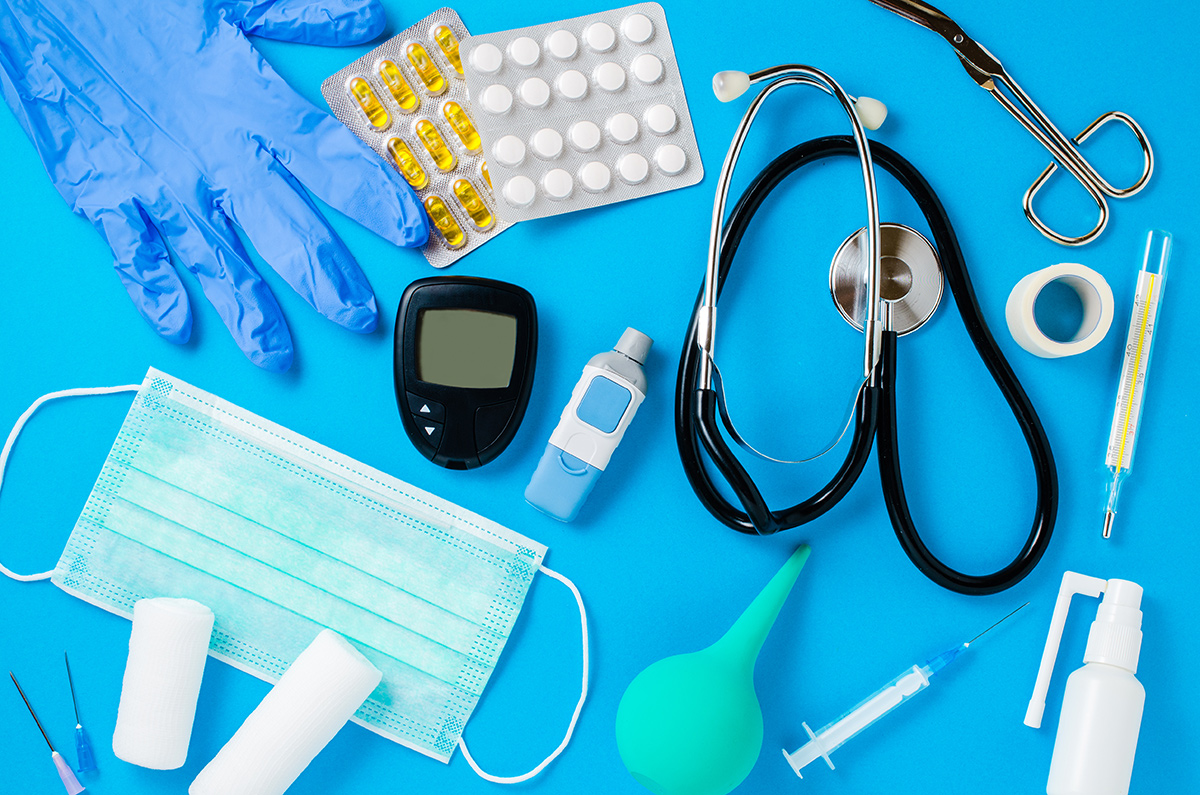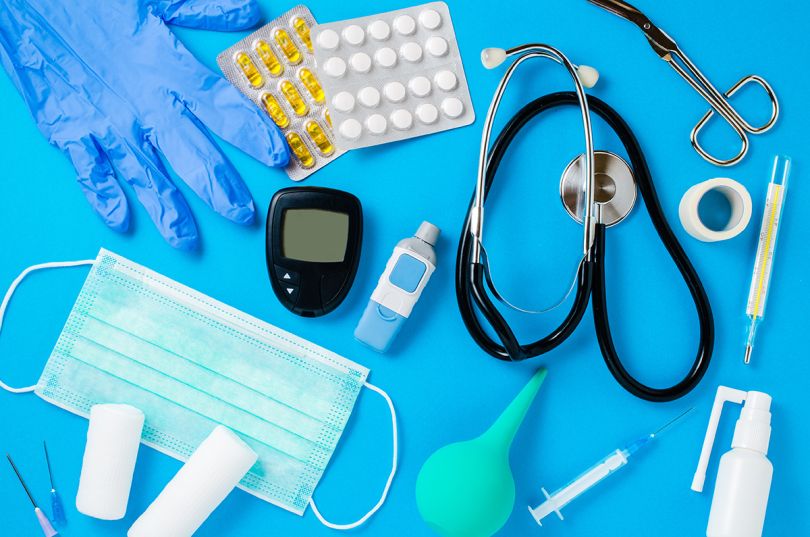 What they do: Healthtech company GHX envisions a more operationally efficient healthcare supply chain that helps providers deliver patient care more effectively. Based in Louisville, GHX offers a cloud-based supply chain network that connects healthcare providers with manufacturers and distributors. GHX's solutions help its customers automate or make informed decisions about the tech they use.
The perks:
Continuing education stipend of $3,500
Tuition reimbursement
Paid industry certifications
Remote work program
Monthly stipend of $125 to support the cost of working from home
More than a decade of development: "Since joining GHX 18 years ago, the company has continuously invested in my career development through industry training and certifications, along with opportunities for personal and professional growth," Josh Skiba, director of product management, global exchange services, told Built In Colorado in April. "Thanks to GHX's position in the healthcare industry, I've built critical teams, participated in industry advisory boards with customers, worked with innovators entering the healthcare automation space, and participated in multiple global product launches. None of this can happen without being surrounded by smart and creative team members." 
What they do: Headquartered in San Francisco with an office in Denver, unicorn Checkr was established in 2014 but is already valued at $5 billion, and its customers include tech giants like Uber, Doordash, Netflix and Instacart. Checkr's mission is to create a fairer future for workers. It accomplishes this by using AI and machine learning to process employee background checks. 
The perks:
Annual learning and development allowance of $2,850
Flexible work schedule
Unlimited PTO
Sabbatical program
New parents can be reimbursed up to $25,000 for fertility, adoption and parental planning services 
Ready to disrupt: Jess Bartle, senior director of mid-market sales, told Built In Colorado in March 2021 that the background check industry hadn't evolved over the last 30 years, and it was ripe for disruption. "Checkr provides a better hiring experience from both candidate and customer perspectives with online tools, resources and a high-performing platform," Bartle said. "Beyond the product itself though, companies are thinking more clearly about how to create an equitable, fair and scalable hiring process. What Checkr is bringing is the right product at the right time and with the right message."
What they do: Vendavo helps B2B companies grow margins and increase revenue with SaaS products. The Denver-based company uses AI, machine learning, cloud software and data to garner an annual margin improvement of more than $2.5 billion across the companies it serves.
 
The perks:
Paid industry certifications
Unlimited PTO
Remote workforce (100 percent)
Flexible work schedule
Mental health benefits
Inclusive collaboration: "When it comes to inclusivity, I want us to strive to be a high-performing organization that is collaborative, to be the best and only place our employees want to work, and to cultivate that energy," Chief Revenue Officer Vikesh Gumpalli told Built In Colorado in April. "The pace of change is only going to accelerate, and our clients are going to demand that we move faster than they do, which poses another question: How do we create a model that enables all of us to move more quickly, fail fast and be comfortable saying 'no' in order to get the results our clients need?"
What they do: Based in Golden, Outrider wants to disrupt the supply chain — specifically distribution yards, which can be hazardous, inefficient and carbon dioxide dependent. Outrider employees rely on computer vision, motion planning and cloud computing to create sustainable, autonomous electric vehicles and infrastructure management solutions for logistics hubs.  
The perks:
Hybrid work culture
Flexible work schedule
Onsite gym
Monthly company outings
Flexible PTO program 
Exciting challenges: "At the moment, my favorite project is building a vision-based system for our autonomous vehicles to increasingly understand the distribution yard where we operate," Alex Armbruster, a software engineer, told Built In Colorado earlier this month. "It's a fun engineering challenge because it uses a combination of modern deep learning techniques, as well as more traditional computer vision and camera geometry — and it all needs to run in real time."
What they do: Scaled Agile, Inc., is the provider of SAFe, a framework for enterprise agility. The Boulder-based company helps enterprises build better systems, increase employee engagement, and improve business outcomes through continued learning and certification, a global partner network and trained professionals.
The perks:
Diversity employee resource groups
Online course subscriptions
Mental health benefits
Unlimited PTO
Sabbaticals 
Committed to collaboration: "We have extraordinary predictability in our deliverables to our customers," Tamara Nation, director of product management, told Built In Colorado in June 2021. "We make and keep commitments every day, week and quarter. We do that while maintaining a highly transparent and collaborative company culture and environment. The team members and our customers are able to benefit from all of the perspectives across our company. We hear from everyone, from the newest member of the support team to our founders. Everyone is planning and committing inclusively."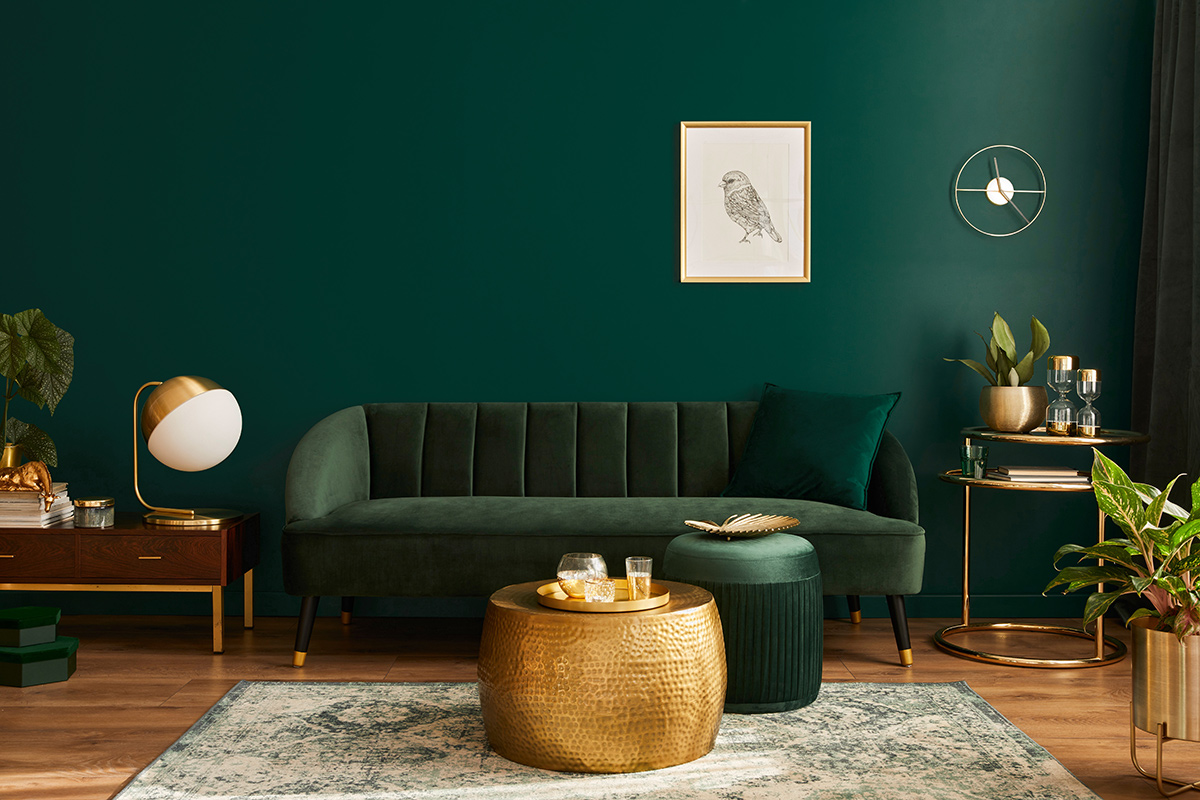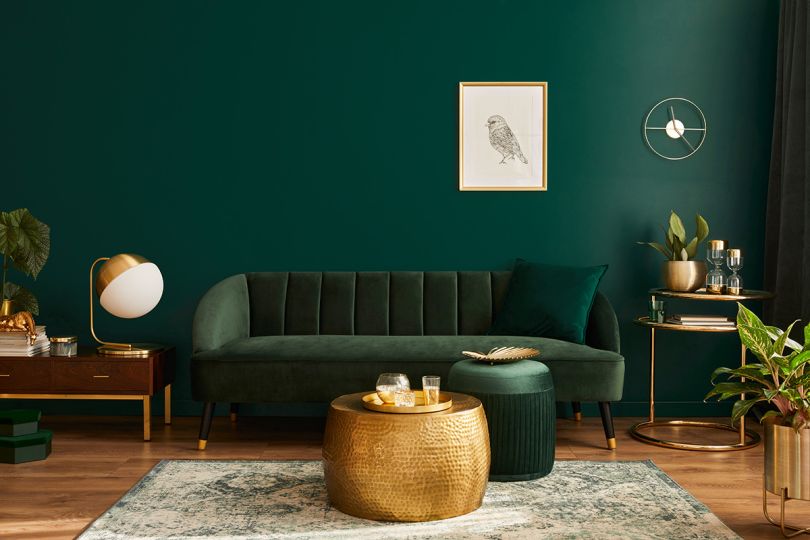 What they do: Lee Mayer launched Havenly after struggling to find pieces for her brand-new home. The Denver-based digital design service helps customers style rooms to their taste and budget. Customers complete a survey, speak with a designer and receive a personalized design plan with product suggestions. 
The perks:
Hiring diverse candidates
Cross-functional training and other professional development opportunities
Three paid volunteer days
Six-week paid sabbatical after five years of service
Pet-friendly office
Growing effectively: "Havenly, as a whole, is in the most exciting part of any company's life cycle: growth," Levi Austin, business partner of design services at Havenly told Built In Colorado in February of last year. "The opportunity to be a critical part of evaluating past practices and historical data, then translating those learnings into operational effectiveness is not only valued across the organization, but every team member is empowered to act like an owner — ultimately treating every role at Havenly with an entrepreneurial opportunity to make the most of." 
What they do: Nylas is a communication platform-as-a-service company that enables developers to automate manual, repetitive and everyday tasks with minimal code. Nylas's application programming interface platform helps to leverage communication data so developers can build features that engage and retain customers.
The perks:
Vacation is mandatory — with unlimited paid time off, employees are required to take an annual two-week vacation
Fitness subsidies
Relocation assistance
Continuing education reimbursement of $1,000
Pet-friendly office in Denver
Hone your hobbies: That generous continuing education stipend isn't limited to professional growth. "Not only can these funds be used for individualized professional development opportunities like attending conferences, workshops and association memberships to further your career, but a portion of the funds can also be used on honing personal skills," Courtney Robinson, senior manager of people development, told Built In Colorado earlier this month. "Want to get better at photography? Learn a new language? Invest in your fitness routine? Nylas is ready to support those aims and more."
What they do: Crusoe Energy Systems provides oil and gas companies with a fast, low cost and simple solution to natural gas flaring. The mission-based company helps oil and gas companies reduce flaring and repurpose otherwise wasted energy to fuel the growing demand for computational power in the expanding digital economy.
The perks:
Pet-friendly office
Casual attire
Provided meals
Flexible schedule
Remote work programs
Funded for the future: This April, Crusoe announced the closing of a $350 million Series C round. In a press release, the company noted its plans to expand its methane-eliminating Digital Flare Mitigation data centers and launch CrusoeCloud, the low-cost and emissions-reducing platform for high-performance computing. Crusoe also closed on a credit facility from SVB Capital for up to $155 million.
What they do: Enquire provides solutions for customer relationship management, marketing automation and contact centers for senior living communities, post-acute care facilities and healthcare organizations. Enquire helps to optimize sales conversions, improve customer service and leverage data for targeted outreach to referral sources.
The perks:
Remote work program
Fitness subsidies
Unlimited vacation
Job training, including conferences and paid industry certifications
Performance bonuses
Mission accomplished: Tess Kurtenbach, director of sales, works closely with her team to make the sales process seamless for customers. They do this through communication with teams across the company. Building relationships across departments helps to provide a better customer experience. "The reward is knowing that we are helping senior living and post-acute providers take care of seniors across the country today — that's the mission," Kurtenbach told Built In Colorado last August. "The grind can be long and strenuous at times, but it's all worth it knowing our impact on families and their loved ones during the aging process."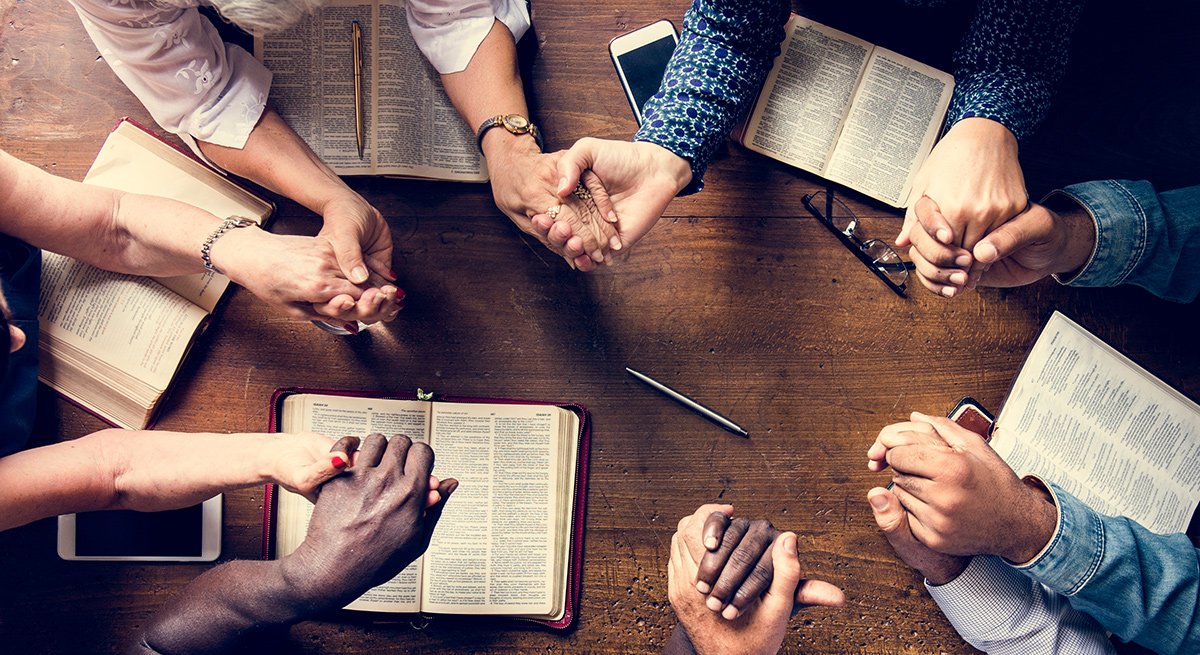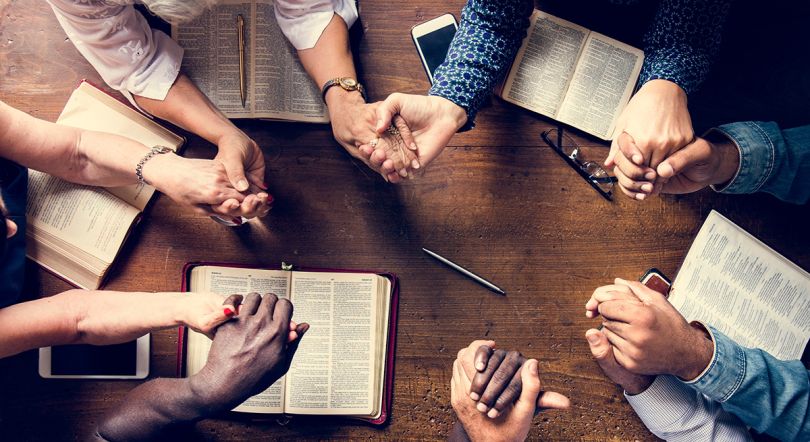 What they do: Gloo is bringing tech to churches to help them connect with their local communities. With Gloo, churches can use data analytics, an outreach platform, a next-generation directory, and assessment and survey platforms to learn more about their community, connect with members and help match them with relevant ministry programs.
The perks:
Flexible work schedule
Dog-friendly office
Flexible paid time off
EcoPass for local and regional public transit
Performance bonuses equal to 10 percent of an employee's salary
Who they're hiring: Gloo is looking to fill two tech roles: IT manager and technical program manager. Both roles have the opportunity to work at a mission-driven organization that's scaling its business and product.
What they do: BombBomb's video messaging software makes it easy to record, send and track video messages from your laptop, smartphone, Gmail, Salesforce and several other platforms. By offering clients an easy way to use simple, personal one-to-one video, the company offers teams the opportunity to foster relationships, build trust, convert leads, and generate referrals.
The perks:
Health, dental and vision insurance
Flexible PTO
Active wellness team
PTO for employees volunteering in their local communities
Mental health days on the first Friday of each month
Exploding in growth: Last September, Danae Whitten, director of data and analytics, sat down with Built In Colorado last September to reflect on the BombBomb data team's prodigious growth.
"It's important to communicate our mission and fully understand the business problems we are striving to solve," Whitten said. "We have found success by doing quarterly meetups where we start by reviewing our mission, talking about what is working for our team, and then addressing areas of opportunity for growth. These meetups not only build trust within the whole team but allow for everyone on the team to engage in the 'why' of their roles and reflect on what we have accomplished and areas of potential growth and learning."
What they do: Cured offers platform solutions that enable healthcare organizations to manage patient and partner relationships, perform direct patient outreach, and improve patient access experience and efficacy. 
The perks:
Unlimited PTO
Generous parental leave for employees whose families grow through birth, adoption or surrogacy
Remote employees receive a stipend to build out their home office 
Dog-friendly office
401(k) with employer match
Navigating the unknown: When hiring, Director of Product Management Kathryn Bostwick looks for candidates with initiative. "At a growing startup, there is often not a perfect match between the skill set of the current employee base and the next problem that needs to be tackled," Bostwick told Built In Colorado in March. "I seek out candidates who are excited by the challenge of navigating through the discomfort of the unknowns and finding their way to a resolution. We want contributors on the team who are passionate about coming up with novel solutions and willing to raise their hand to lead the effort and turn those ideas into solutions for our customers."
What they do: Founded in 2019, Lakewood-based Youtopia is all about precision nutrition. Using data, artificial intelligence and machine learning, Youtopia delivers prepared food that is optimized to customers' health needs. 
The perks:
Onsite gym
Some meals provided 
Health, vision, dental and disability insurance
Group brainstorming sessions and team-owned deliverables
Casual attire 
Who Youtopia is hiring: Like any young startup, Youtopia is hiring.  Open roles include marketing manager, director of nutritional science, director of clinical nutrition and the vice president of health and wellness.
What they do: Based in Westminster, TaskRay helps businesses provide a strong customer onboarding experience. Companies use TaskRay's Salesforce-based work management solution to manage onboarding and implementation processes. 
The perks:
Covered ongoing education and training expenses
Dog-friendly office
Employees receive a $600 annual reimbursement for things that spark joy: exercise equipment, gym memberships, cooking classes and more
Every other Friday off
Sixteen weeks of fully paid parental leave 
In the news: A press release in Globe Newswire reported that TaskRay recently acquired Flux Capacity, a resource management solution that was built for TaskRay's purpose. The acquisition will allow TaskRay to deliver resource and work management tools for mid- to large-sized companies.