Checkr's Commitment to Fair Chance Hiring Is Not a 'Side Hustle' — It's Their Product
"We're always looking for ways to embed the mission."
In 2014, the Bureau of Justice released a study that came to a harrowing conclusion: In the United States, 70 percent of people released from state prisons in 2005 were arrested again within five years.
The stat plays into a larger conversation about the recidivism rate in the U.S., or the likelihood of someone to repeat criminal behavior once released. The U.S. boasts one of the highest recidivism rates in the world, and though a number of factors play into it, one of the most common is the lack of resources available to help individuals transition back into everyday life, like employment placement services.
This, paired with thousands of job-related statuses and regulations that limit hiring opportunities for individuals with criminal histories — plus background check processes that fail to distinguish between minor and major crimes — have made it increasingly more difficult for formerly incarcerated individuals to succeed once released.
Checkr hopes to change that.
 
Our commitment to fair chance hiring is not a side hustle. It's built into everything we do."

Launched in 2014, the company introduced AI and machine learning technologies to the background check industry. More importantly, Checkr implemented a series of internal, external and technical initiatives focused on driving fair chance hiring practices.
These efforts have included platform features like an adjudication matrix that allows hiring organizations to remove irrelevant records that would otherwise block candidates from consideration, coaching and mentoring services to help companies strengthen their fair chance hiring programs, and Checkr's own recruiting efforts to hire formerly incarcerated individuals. 
"Our commitment to fair chance hiring is not a side hustle. It's not a marketing campaign or just a white paper," said Checkr Senior Vice President, Solution Engineering and GTM Strategy Kristen Faris. "It's built into everything we do."
Seven years, $300 million in funding and 15,000 clients later, the company remains just as committed, if not more, to raising awareness and driving technology that helps candidates with criminal records get a fair assessment in the hiring process. 
As Checkr eyes an IPO amid a hiring push for 300 new employees across its Denver and San Francisco headquarters, Faris and her colleagues reflected on how their mission has steered the company's growth.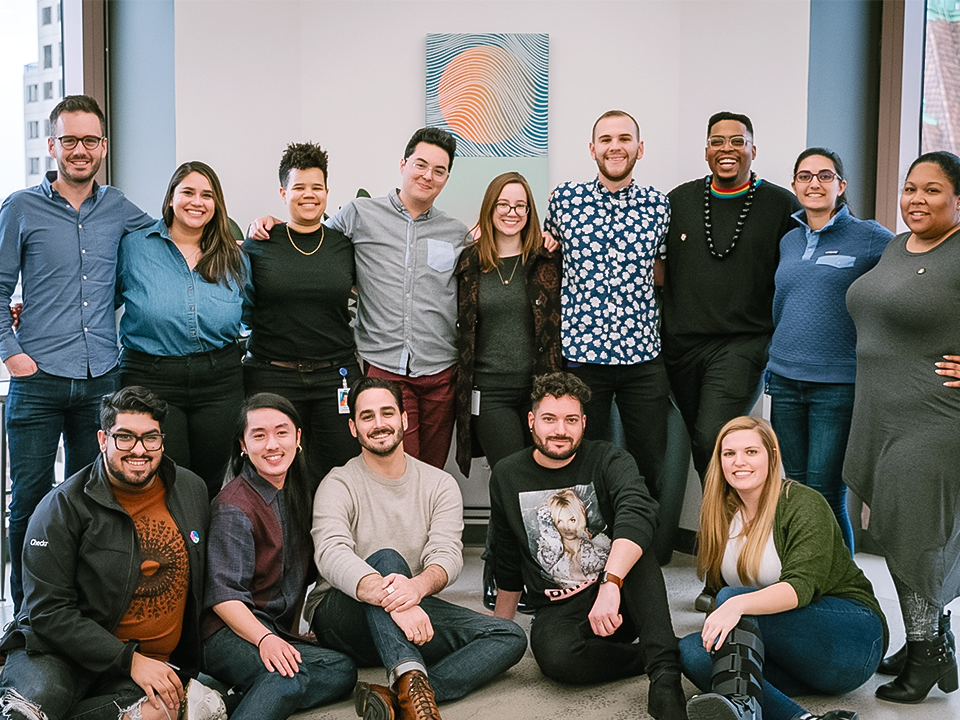 First, what was happening in the market that called for Checkr?
Kristen Faris, Senior Vice President, Solution Engineering and GTM: The gig economy began to take off following Uber's launch in 2009 and DoorDash in 2013. Background checks for their drivers and delivery runners were being processed manually by thousands of workers offshore, causing delays in the process. We introduced machine learning and AI to automate these processes and were able to operate at a very high scale without inserting backlogs. Additionally, Checkr was uniquely positioned because we are API-first, meaning we can embed our product directly into our clients' platforms as opposed to having some sort of kick-out email process. Our automation plus API-first approach unlocked this whole market for the gig economy — and we grew very quickly because of that.
Todd Freedman, VP Finance Operations: We eliminated friction and got companies out of this offline experience where people were scanning and re-scanning documents, sending mobile photos and physically signing documents and mailing them. Now, we're seeing traditional W2 employers interested in our platform because there's such a competition for talent and anything to improve funnel conversion and reduce friction in the onboarding process makes a difference. 
A TRIP DOWN CHECKR LANE
Signing Uber, DoorDash, Lyft and Zillow as clients.
$100M Series C in 2018, led by T. Rowe Price Associates.
$160M Series D in 2019, led by T. Rowe Price Associates.
Opening Denver HQ2 in 2019, home to sales, engineering, marketing, finance, accounting, and operations functions.
Expansion into traditional employer markets, like food services and real estate.
How has Checkr's commitment to fair chance hiring evolved as the company has grown?
Jess Bartle, Senior Director, Mid-Market Sales: It's always been a part of our mission to build a fairer future by giving companies a better understanding of people's pasts. This extends to our own hiring strategies. Years ago, we launched a fair chance internship program to help fair chance talent build the skills they would need on the job.
Today, 4 percent of our full-time employees are fair chance hires. We provide on-the-job training to hiring managers to help them understand and recognize their natural bias and share our experiences with clients so that they can expand their talent pools. A lot of people don't grasp the full story behind someone's criminal record that's reflected on a background check or a piece of paper. If we can help educate companies about this overlooked talent pool, we think there's a huge opportunity for them. 
 
We've killed product ideas that we could've made money on because they were contrary to what we're trying to achieve in the long run."
Freedman: We never have a long-term strategy discussion or product planning session without talking about how it improves the understanding of a candidate's past or makes the background process fairer. We've killed product ideas that we could've made money because they were contrary to what we're trying to achieve in the long run, like monetizing our data and social media and civil searches. Alternatively, our product features like Checkr Assess, which allows clients to customize adjudication criteria based on the charge, severity or disposition, the age of the candidate at the time of the record, and more, were greenlit and prioritized because of the mission impact it provides. 
What has your team learned in the process of expanding Checkr's in-house fair chance hiring processes?
Faris: There is a lot more to fair chance hiring than just hiring individuals who are formerly incarcerated. Companies need to have the support infrastructure in place. For us, this was figuring out how we create an inclusive environment that provides the tools, training, coaching and mentoring to make folks successful as they transition. We've since taken our own practical learnings and shared with our customers the need for an end-to-end support network that fosters a culture of inclusivity. We're focusing on that internally, and we do a fair amount of work with our customers to help them develop fair chance programs. 
BENEFIT OF THE DOUBT
A John Hopkins study found that fair chance employees had a 43 percent higher retention rate over a four-year period than employees without a criminal record.
How are Checkr's mission and product especially timely today?
Bartle: The background check industry was ripe for disruption. It hasn't evolved a lot over the last 20 to 30 years, and Checkr provides a better hiring experience from both candidate and customer perspectives with online tools, resources and a high-performing platform. Beyond the product itself though, companies are thinking more clearly about how to create an equitable, fair and scalable hiring process. What Checkr is bringing is the right product at the right time and with the right message.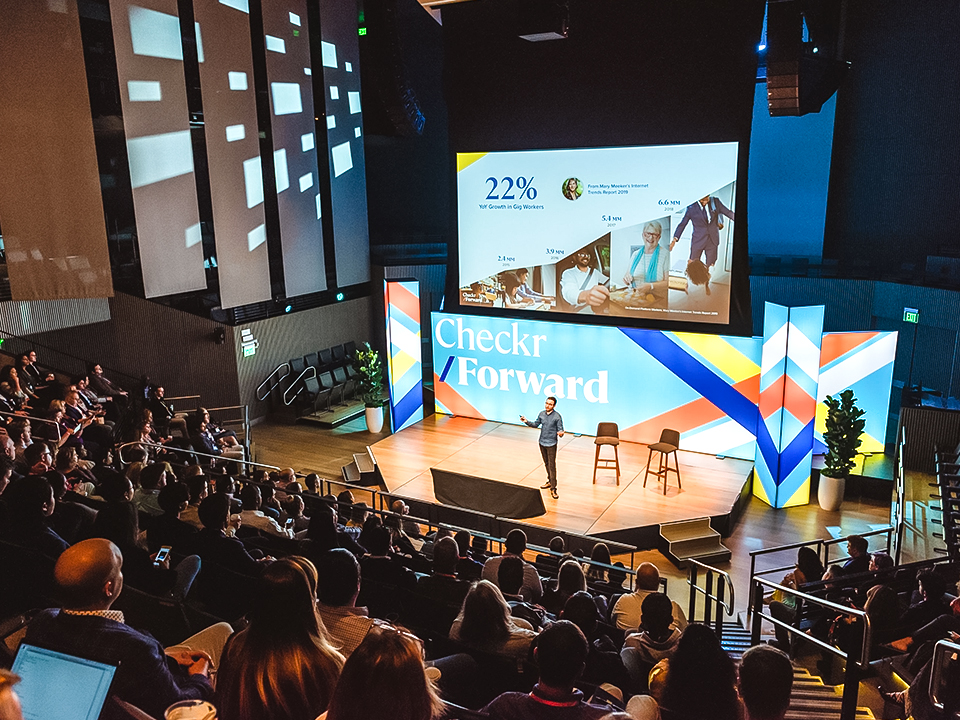 What type of growth are you anticipating over the next year and how will mission play a role? 
Bartle: As we look to bring on another 300 employees this year across our San Francisco and Denver teams, we will continue to bring together a team of people from different races, genders, sexualities, ages, abilities, education levels, former military and those whose histories have been impacted by the justice system. To guide our efforts, we will continue to adhere to our own Rooney Rule, which requires hiring managers to interview at least two candidates who fit our defined diverse candidate pool before an offer is made. 
Freedman: As we continue toward an IPO, there is an opportunity for Checkr to continue to tell our story and raise awareness of fair chance hiring and the related benefits. But an IPO is not how we measure success. We measure success much more in terms of the numbers of candidates and lives that we can impact. Last year, we helped unblock 1.5 million candidates. This year, the goal is to double that to 3 million.