The Future 5 of Colorado Tech, Q1 2022
These five early-stage startups are poised for growth in 2022.
Sure, the latest initiatives from the Teslas, Apples and Googles of the industry tend to dominate the tech news space — and with good reason. Still, the big guns aren't the only ones bringing innovation to the sector.
In an effort to highlight up-and-coming startups, Built In has launched The Future 5 across 11 major U.S. tech hubs. Each quarter, we will feature five tech startups, nonprofits or entrepreneurs in each of these hubs who just might be working on the next big thing. You can check out last year's round-ups here.
***
2021 was a big year for Colorado. Nine companies reached unicorn status, 13 companies opened new offices here and nine companies relocated their headquarters here.
As we set our sights on 2022, though, it's clear there are a lot of hidden gems in the Colorado tech scene. These up-and-coming companies haven't reached their Series A yet, but these early-stage companies are poised to disrupt, innovate and grow in 2022.
BUILT IN'S FUTURE 5 UP-AND-COMING COLORADO STARTUPS, Q1 2022
Ad Fontes Media (Media)
Giide (Social Media)
The Last Gameboard (Gaming)
Optera (Climate Tech)
PantherTec (Fitness Tech)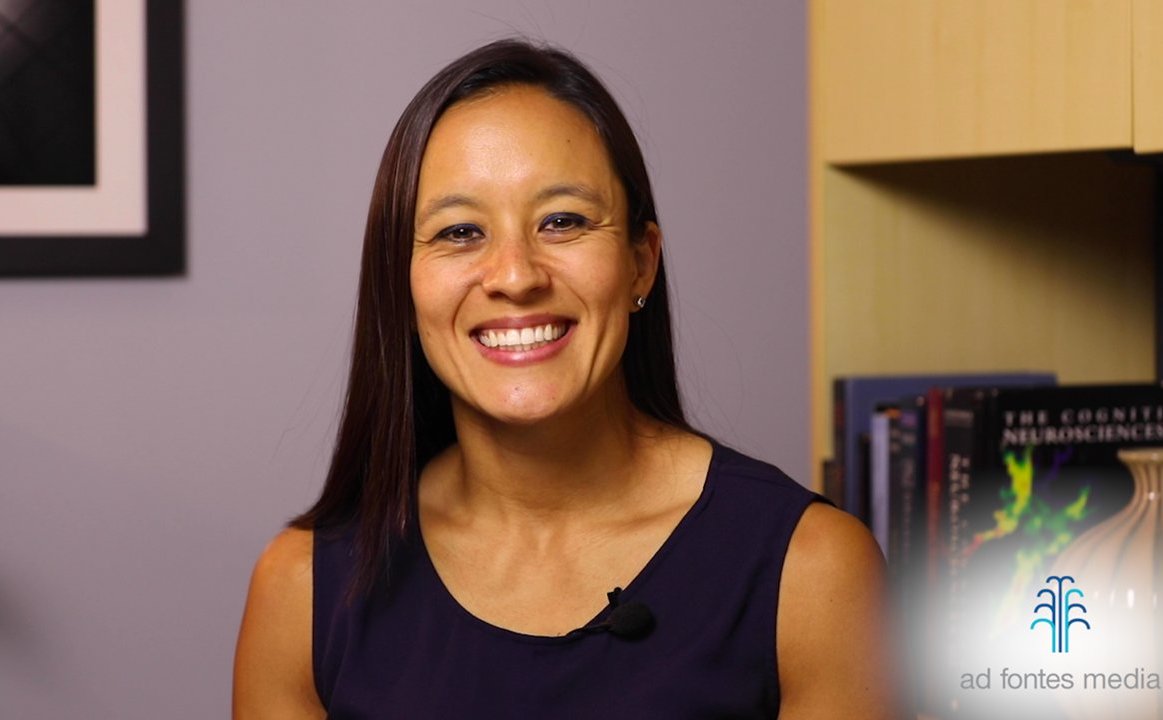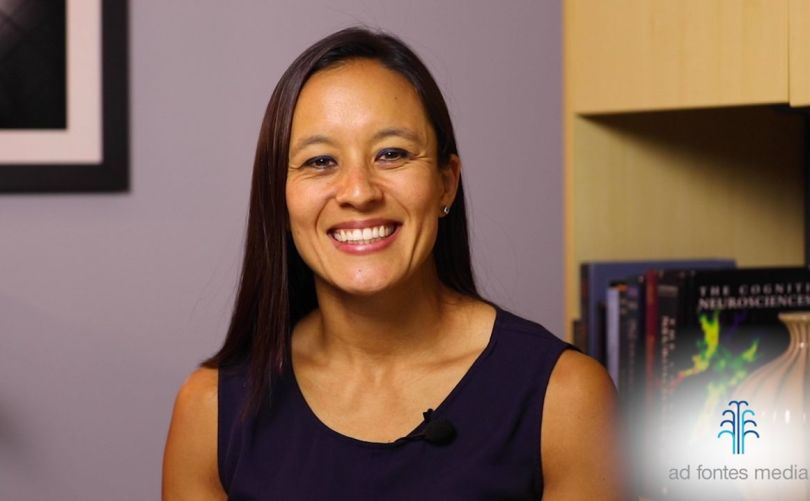 Political arguments have never been for the faint of heart, but the 2016 election cranked up the temperature of social media debates higher than ever.
Vanessa Otero, a patent attorney from Westminster, Colorado, was taken aback not only by the contentiousness of the conversations on her social feed, but also by the relatively new phenomenon of friends and family members using biased and sometimes inaccurate news articles to bolster their argument.
A self-described nerd, Otero created her own methodology to rank the bias and credibility of various news outlets. Her media bias chart quickly went viral on social media, and high school and college professors messaged her asking if they could use her chart for media literacy classes.
The feedback she received in the following weeks and months inspired her to hone her methodology, add more media sources and add new dimensions to a more elaborate, interactive media bias chart. Her team of 35 part-time analysts from various political persuasions have used her methodology to evaluate news articles from 1,400 news outlets.
[Brands] have a huge problem right now, for brand safety purposes."
In 2018, she formed her own company, Ad Fontes Media. Two years later, she quit her day job as a patent attorney to further explore the business possibilities of three ideas: a news rating system; a data subscription to her team's research archives; and a machine learning algorithm that could help people understand in real time the ever-growing ecosystem of news sources popping up on their social media feeds. 
Ad Fontes' primary business is based on making its news rating data available to brands, advertising agencies and other stakeholders who want to support good journalism without inadvertently supporting the spread of misinformation. Ad Fontes' data can be fed directly into these company's platforms through the use of an API.
"[Brands] have a huge problem right now, for brand safety purposes, because they don't know how to avoid misinformation without throwing out all of news," Otero told Built In. 
Ad Fontes also sells data subscriptions to high school and college libraries.
Otero said it's also possible that her news rating system could take on a role similar to J.D. Power, a consumer intelligence company that tracks product quality and customer satisfaction.
"If we have the information about [news bias and misinformation], then people can make better decisions," she said. "It's like nutrition labels. They didn't solve the whole junk food problem, but now there are healthier options available and people can make better decisions."
Otero said her data set has also been valuable to tech companies that are trying to use machine learning or AI to detect misinformation and bias. She said her team is in the early stages of developing its own machine learning algorithm, which it plans to test and tweak over the next year.
"We've built our initial models, and the signals that we have are really promising," she said.
The company consists of five full-time employees, two part-time employees and 35 part-time news analysts. The company raised $1 million in pre-seed funding in November from Gaingels and American Public Media Group, via its Horizon Fund, a project of the Glen Nelson Center.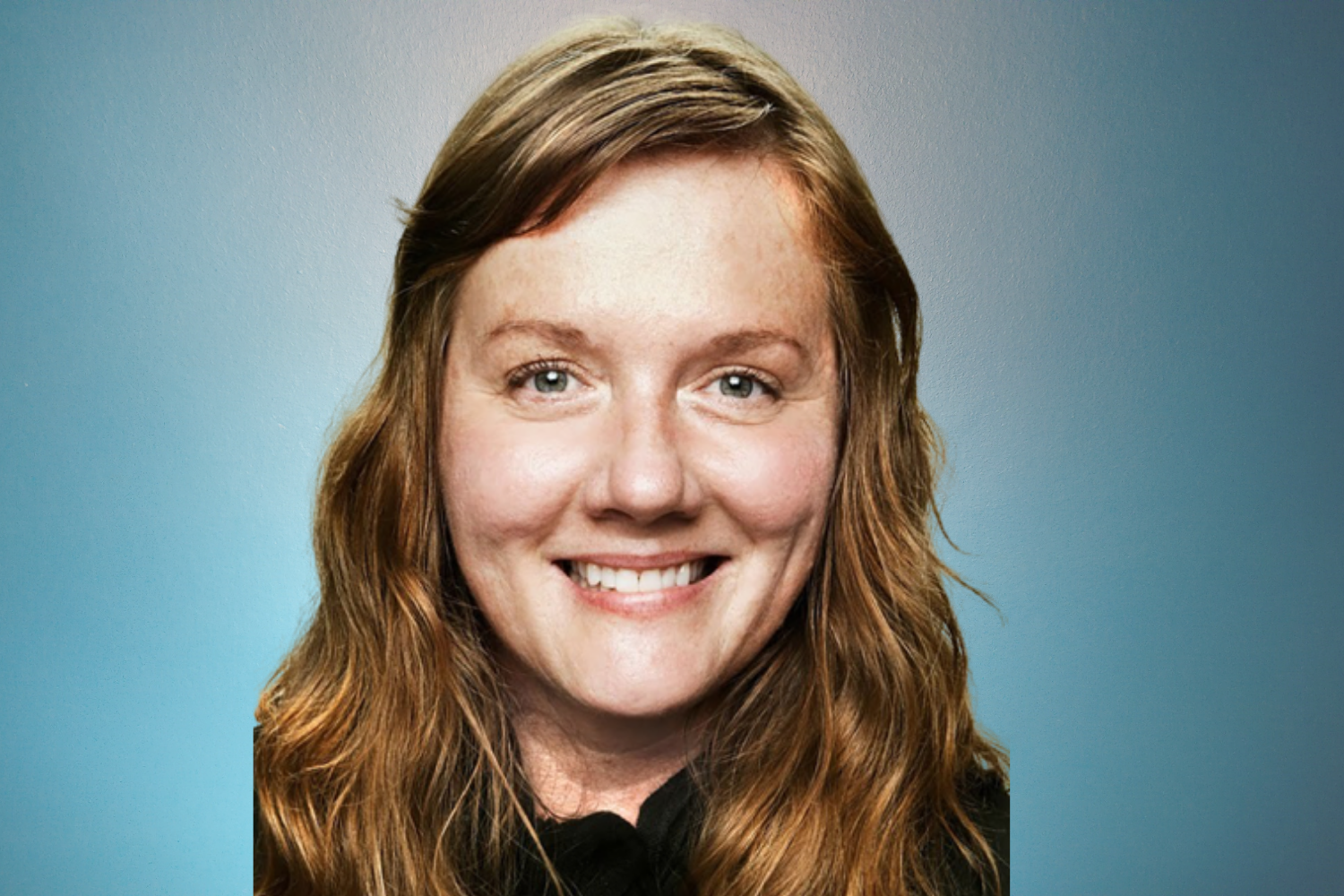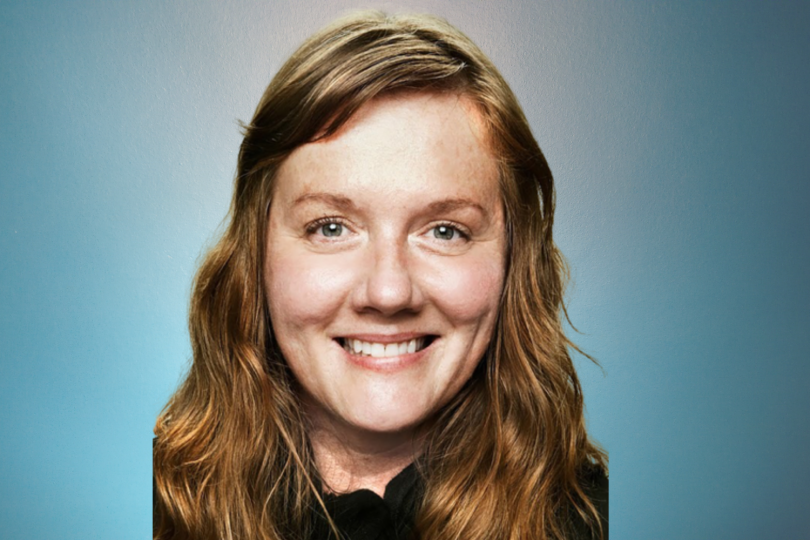 Giide (Social Media)
Allison Kent-Smith has created an entirely new content format that she believes can help business thought leaders explain complicated concepts with more context and clarity.
Her app, called Giide, is an interactive audio platform that allows creators to add links, photos and other multimedia elements to a scrollable content feed that provides additional context or explanation about a given discussion topic.
Kent-Smith said she came up with the idea for Giide through her work as a digital transformation consultant, in which she helped large companies adapt to the digital world.
"Many very innovative companies were using content formats that felt very much like the 1990s: long PDFs, tedious presentations, endless videos that many of their customers and employees were ignoring," she told Built In via email. "I knew there had to be a better way to quickly create and share high quality content that was both engaging and measurable." 
Giide is focused on interactive audio content for business creators. The platform has been used to help companies with remote onboarding, training classes, sales presentations, product education and investor updates.
One company recently transformed all of their job postings into interactive audio Giides to let candidates hear from someone at the company. 
"Anyone who is a thought leader publishing on Medium, Substack or LinkedIn will love Giide because it's faster to create than video, more engaging than a podcast, allows for quick and easy editing and you can measure all the interactions in order to effectively optimize your content," Kent-Smith said. 
Users can make Giides for free online and on the app, but it also offers premium plans that allow creators to create videos longer than five minutes on the platform, protect their content with passwords and include custom branding on their Giides.
Giide, which has eight employees, has raised $2.8 million in seed funding. The company is raising another round of funding as it prepares for its public launch.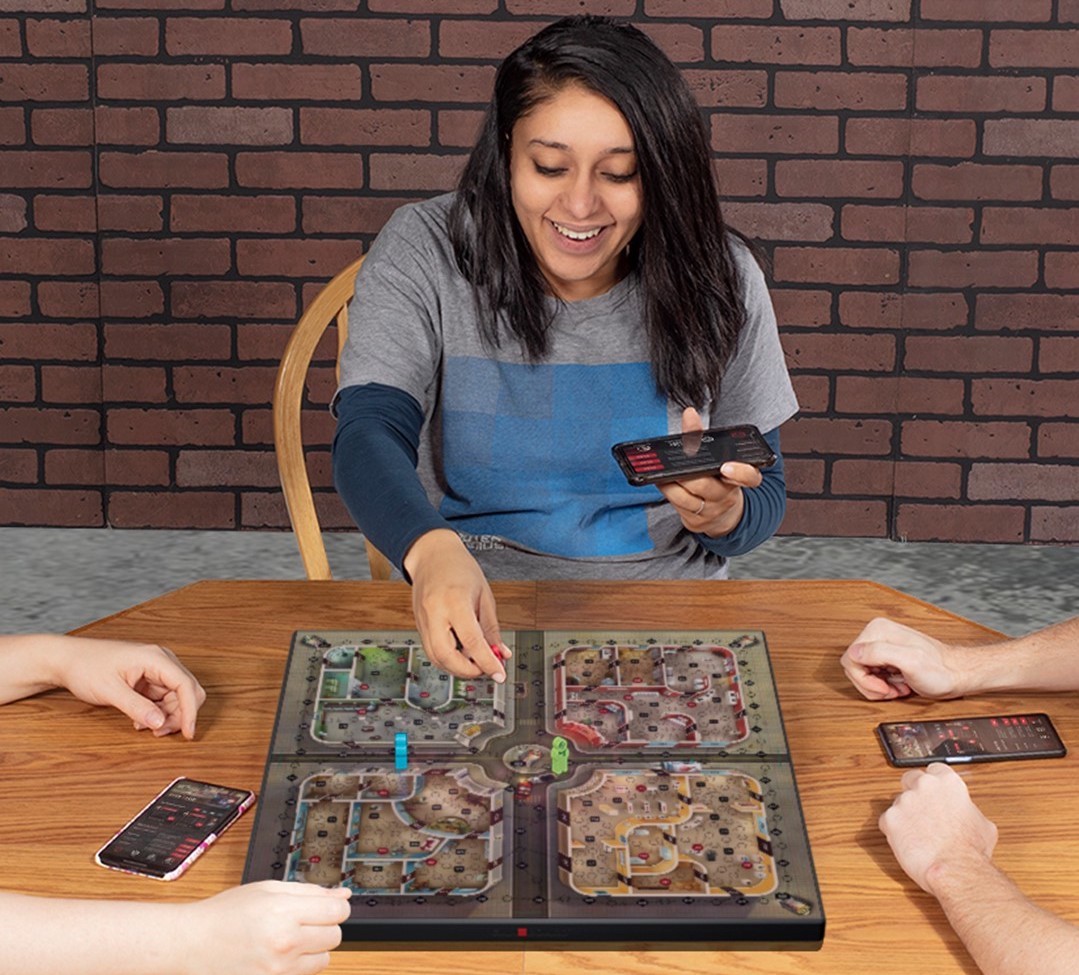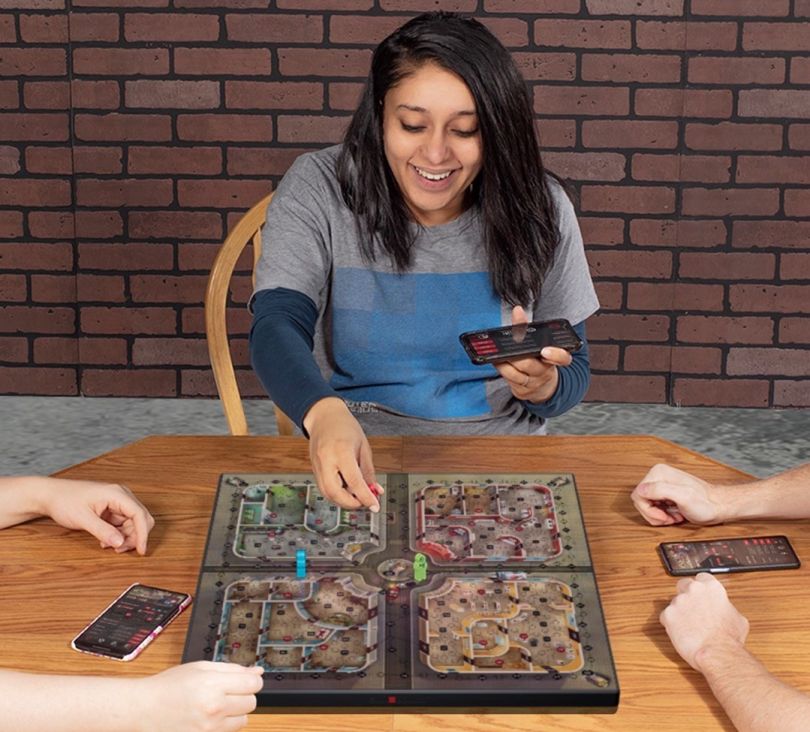 When Shail Mehta moved from India to Manhattan, Kansas at the age of 7, she made friends — and learned English — through playing board games.
She went on to study political science, work at the U.S. Nuclear Regulatory Commission and then joined hedge funds and private equity companies in New York. As she moved around, though, she felt herself missing the tabletop gaming experience she grew up with.
"If only there were a way to easily transport board games, or to play them remotely," she thought. "Like the holographic chess set in Star Wars."  
Mehta teamed up with Rob Wyatt, the system architect for the original Xbox console, to bring her vision to life. They founded The Last Gameboard in 2018. The company has since grown to a team of 22 people, nine of which are based in Colorado.
By the summer of 2020 her team had developed its first prototype of a flat touchscreen computer that could detect the movement of game pieces across the board — even when a game piece is hovering above the board.
"Our goal is to mimic how you're using your hands in real life on the surface of Gameboard," Mehta told Built In. "If you pick up a digital piece, if you set it down, you pick up digital dice, you roll it down, it is literally emulating how we use our hands in real-life tabletop on the surface of the screen, which isn't possible to do today. We're pushing what it means to interact with the digital and how the physical and digital interact."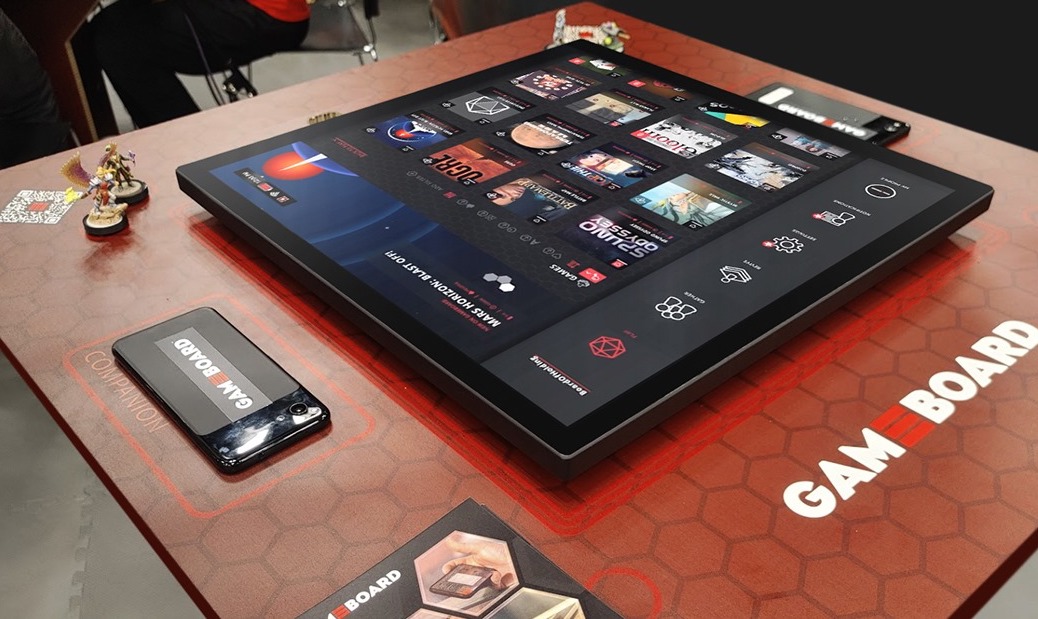 When a user turns on the Gameboard, they have a list of titles to choose from, similar to the home screen of Netflix or Hulu.
The Gameboard will bring Dungeons and Dragons, Settlers of Catan and other tabletop classics to the digital realm. Other popular titles include Terraforming Mars, Ogre and Mystic Vale. More than 150 developers have signed onto the Gameboard platform, including Asmodee Digital, League of Legends developer Riot Games and others that will be announced in the coming months. The platform also features classic games like chess, checkers and poker.
If you are new to a game, you can play in guide mode, which teaches you how to play as you are playing. Gameboards can also pair with each other to allow people to play with each other remotely.
The company launched a beta version of Gameboard in September, sending the devices to about 25 influencers. Influencers can invite other people to play along using The Last Gameboard app in the Google Play store.
During the beta launch, the company expects to send out 1,000 Gameboards — all to Kickstarter backers who paid a $199 deposit — by the end of the first quarter of 2022. Those who have already contributed to the Kickstarter will have to pay the remainder of what they owe for the $799 device.
The beta launch was delayed for a year due to the pandemic and supply chain issues, but Mehta said they have secured a supplier and don't anticipate any production issues going forward.
During the beta phase, the company hopes to collect feedback from users before it transitions to full production in the summer.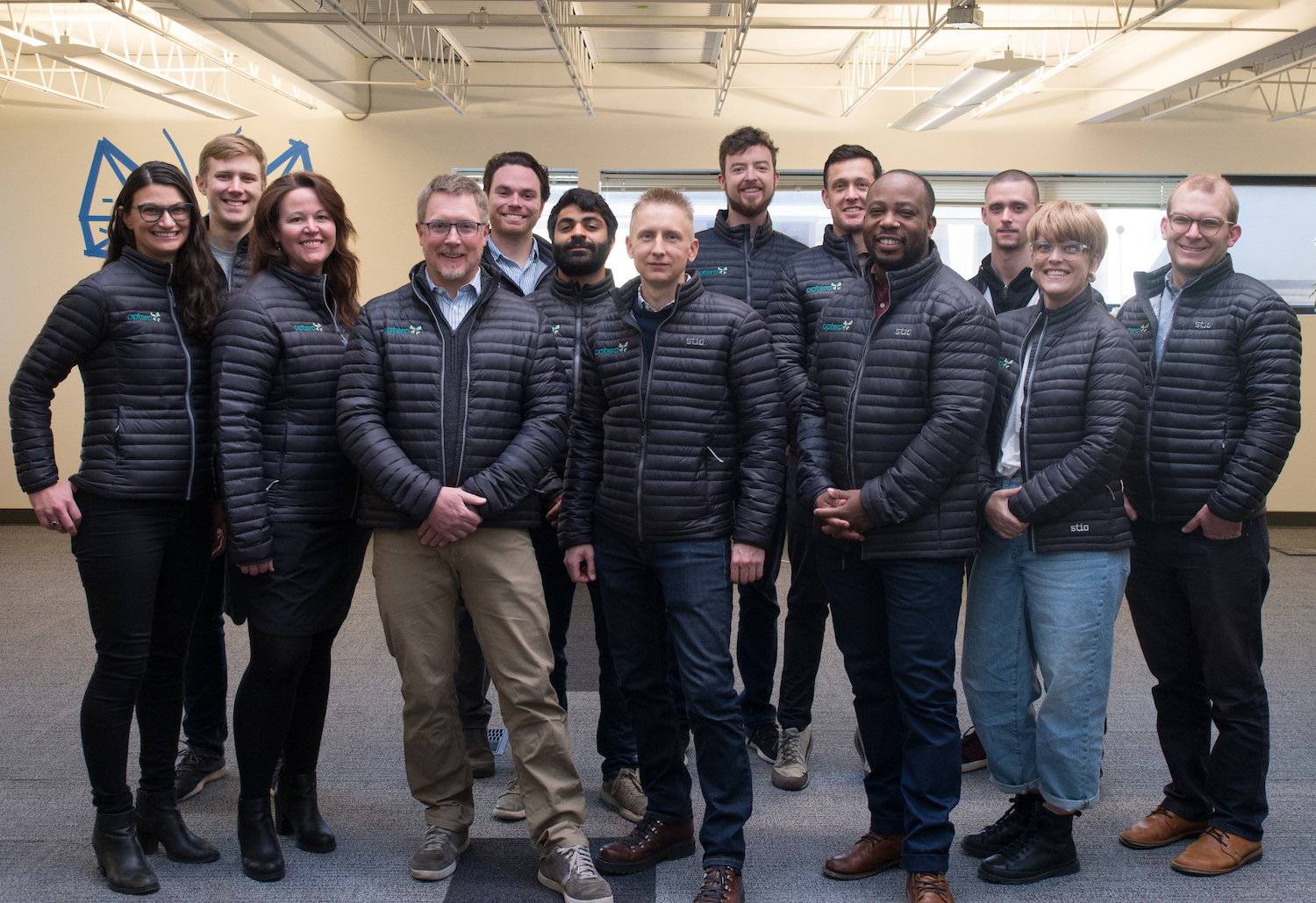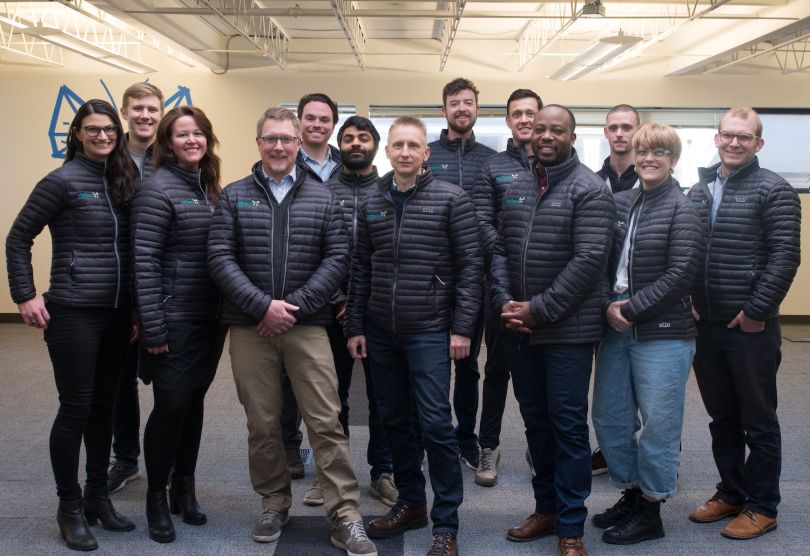 Optera (Climate Tech)
As environmental, social and corporate governance becomes increasingly important to investors and companies of all sizes, Boulder-based Optera has developed a software that helps companies measure, manage and mitigate its carbon emissions.
The company, previously known as Point 380, started as a consulting firm that helped corporations manage their energy and emissions. The company rebranded to Optera in 2016 when it developed its carbon risk software, although the company continues to augment its software with consulting services that help clients reduce their carbon footprint.
Tim Weiss, a co-founder and chief product officer, told Built In that the mission-driven company's goal is to put companies on the path to achieve net zero emissions by 2050.
Optera works with major companies like Hewlett Packard Enterprise, Dell, Intel and Cisco. The company bootstrapped until 2020, when it raised $1.75 million in seed funding. With a workforce of about 20 employees, Weiss said the company plans to at least double its headcount this year with help from an upcoming seed funding round.
We want to focus on the companies that matter in stopping climate change."
Optera's software is unique in that it not only helps companies capture, manage and measure their own emissions, but also tracks emissions upstream and downstream from them in their supply chain or value chain.
"Investors now are not only asking for companies to disclose, manage and set ambitious targets over their own operations to eliminate emissions, but they also understand that the risk that's posed to major corporations is embedded in their supply chains and in their value chains," Weiss said. "If there's climate risk, and if we have to adapt the economy to a low-carbon economy, it has to be done across that entire chain. Our product is uniquely positioned to help manage, measure and reduce emissions across that full chain."
Optera works with companies across a variety of industries, including, tech, financial portfolio managers, large retailers, aerospace, mining companies and oil and natural gas companies.
"We want to focus on the companies that matter in stopping climate change, which means companies with large supply chains, companies with large investment portfolios, or companies with large internal emissions," Weiss said.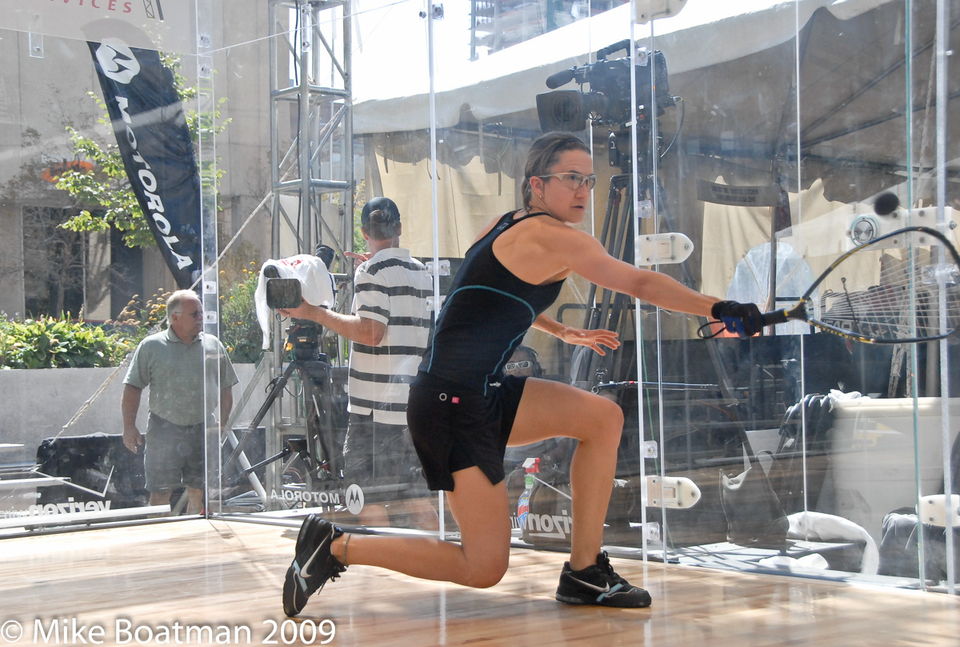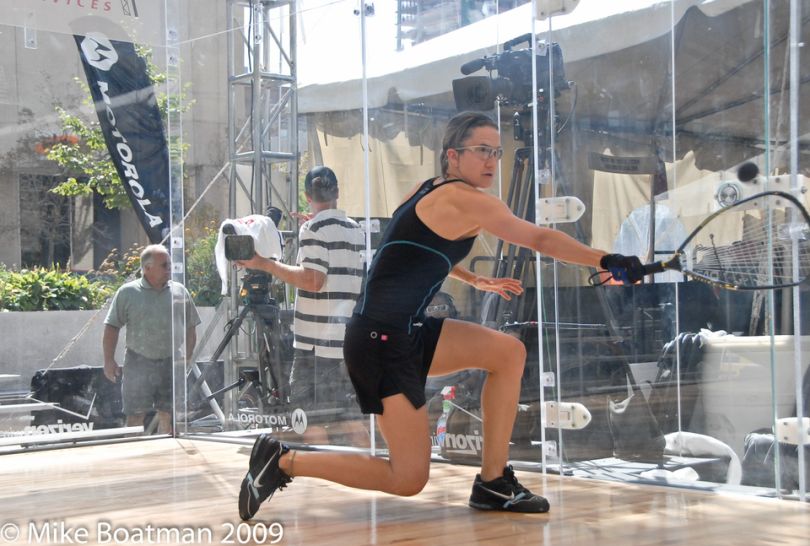 After 23 years of playing and coaching racquetball, Jo Shattuck's passion for finding the perfect racquet stroke not only inspired her to get a Ph.D. in neuroscience but also to develop a wearable sensor that helps other athletes learn the perfect tennis stroke, basketball shot or baseball swing.
Unlike many athletes who develop athletic skills at a young age, Shattuck didn't start playing racquetball until she was 17. Without the muscle memory ingrained in those who had an earlier start, Shattuck's coach told her she could not step onto the court until she could maintain good form with her practice swings: 100 forehand and 100 backhand, to be precise. 
Practicing her swings in front of a mirror, Shattuck would sometimes close her eyes, only to open them and realize her arm was in a slightly different position than where she thought it was.
I wanted to capture a sensation of movement, not just words and pictures of that movement."
"What I was seeing in the mirror was not what I was feeling in my body," she said. 
As she evolved as an athlete and a coach, Shattuck grew more interested in exploring why the verbal or visual instructions she was providing to her students did not translate to correct form. There was still a disconnect; they had to feel the correct form rather than see or hear about it.
"I wanted to capture a sensation of movement, not just words and pictures of that movement," she said.
In 2008, she went back to school and earned a master's degree in sport science. After graduating, she built upon her knowledge of motor learning and biofeedback to create her first kinesthetic awareness training (KAT) device.  
The wearable device works by detecting an athletes' movements in time and space across three different axes. The device can be programmed to beep or vibrate to notify the athlete when their range of movement deviates from — or aligns with — the range of motion programmed by Shattuck or another instructor.
The technology is designed not only for athletic training but also for physical training.
Shattuck continued to improve upon her device at the University of Nebraska, where she earned a Ph.D. in psychology, focusing on the brain-behavior relationship of motor learning. During her doctoral studies, she worked at the Nebraska Athletic Performance Lab.
After earning her Ph.D., Shattuck launched PantherTec in March 2020. Panther stands for "principles of athletics and neuroscience towards human expertise."
PantherTec has raised $100,000 from friends and family and is currently raising a pre-seed round of $1 million. Shattuck hopes to raise another $1 million round in nine months.
The product has already received praise from 16 athletes from baseball, basketball and other sports. Shattuck plans to demonstrate the product in front of the Orlando Magic in the near future.
"I have seen firsthand how KAT takes the guesswork out of peak performance," Justin Wick, a former pitcher for Creighton University, said in a statement. "KAT is geared to create the feel of ideal movement in record time, and the feedback it provides is unmatched."