The Future 5 of Colorado Tech
Here are five up-and-coming local startups to watch as we head into the second half of 2021.
Sure, the latest initiatives from the Teslas, Apples and Googles of the industry tend to dominate the tech news space — and with good reason. Still, the big guns aren't the only ones bringing innovation to the sector. 
In an effort to highlight up-and-coming startups, Built In is launching The Future 5 across eight major U.S. tech hubs. Each quarter, we will feature five tech startups, nonprofits or entrepreneurs in each of these hubs who just might be working on the next big thing.
* * *
Colorado is known for its thriving tech scene with businesses ranging from agtech to food and sport innovation. The Centennial State has also drawn companies like Google and Facebook to open offices here. 
But the tech scene isn't just limited to big tech. There are thousands of startups attending Denver Startup Week annually in addition to countless pitch competitions and incubators taking place across the state. 
Built In spoke with a handful of local startups and change-makers to learn what's next and where they're headed. It's clear that these five up-and-coming Colorado startups are proving that innovative ideas here are endless.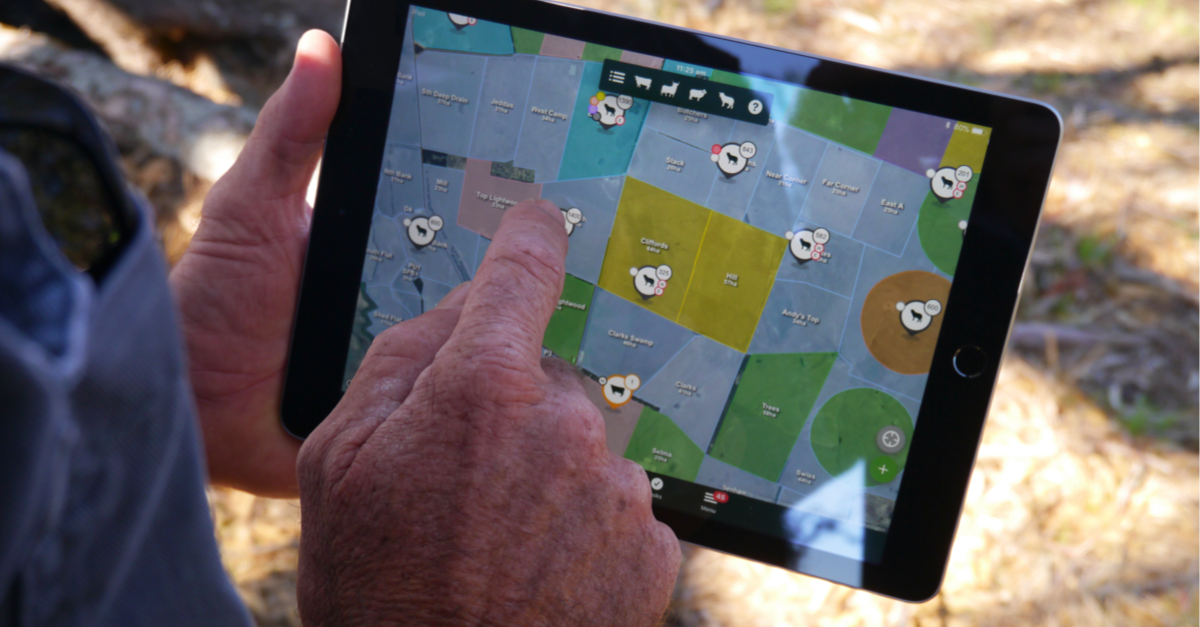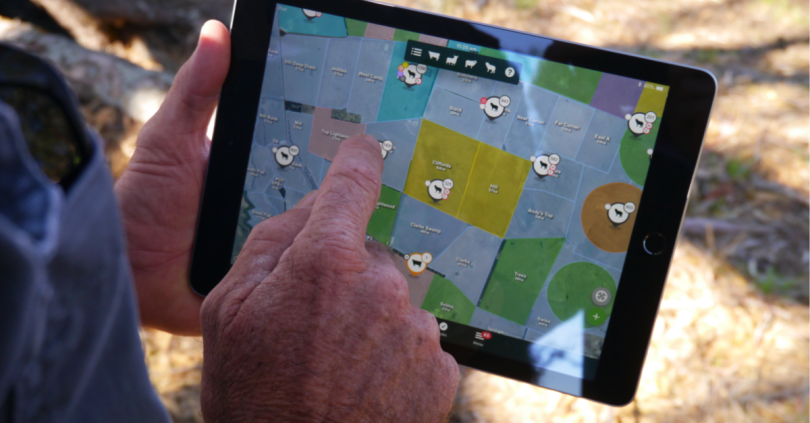 The U.S. consists of 2.02 million farms totaling 897 million acres. For such a large industry, technological advances can be slow to catch on. The co-founders of AgriWebb, a ranch management software and app, are looking to change that. 
AgriWebb, which launched in the U.S. with a Denver office in February, is designed to help users keep track of their data and manage their business. 
Founded in 2014 by fifth-generation ranchers Justin Webb and John Fargher and renewable energy advocate Kevin Baum, the company got its start in Australia and the U.K. Now, AgriWebb serves more than 6,000 producers globally, including 300 producers in the U.S. 
"AgriWebb's vision has always been to transform food production at a global scale to increase efficiency, sustainability and profitability, and we still have a long way to go," Baum, CEO of AgriWebb, told Built In via email. "Nowhere can we have a bigger impact than here in the U.S., which is why we are investing so heavily in this market." 
AgriWebb's vision has always been to transform food production at a global scale to increase efficiency, sustainability and profitability, and we still have a long way to go."
AgriWebb now has nine full-time employees in the U.S. with plans to double by the end of the year. 
"In the next five years, we will have expanded well beyond our three core geographic hubs and truly be providing a global solution," Baum said.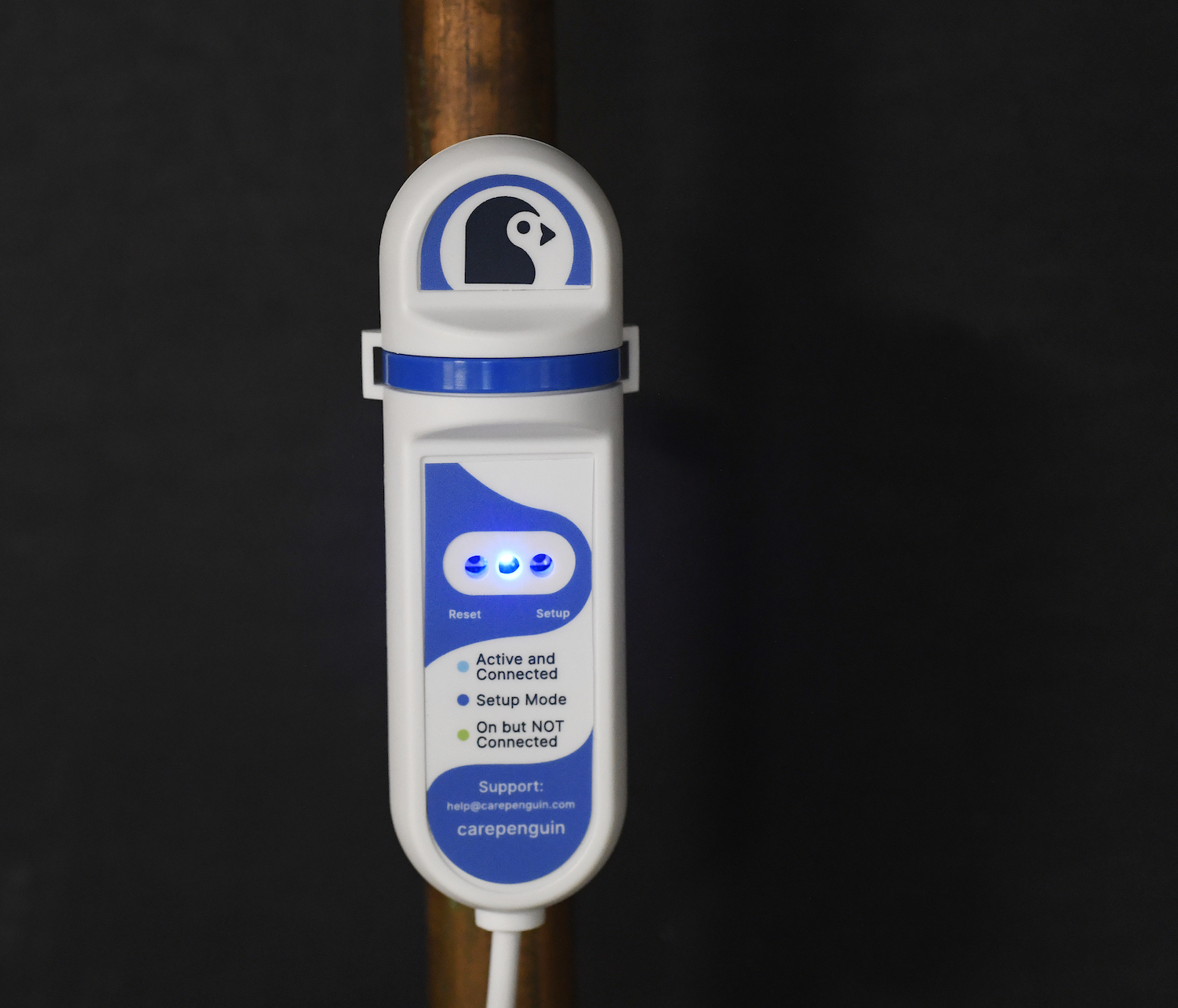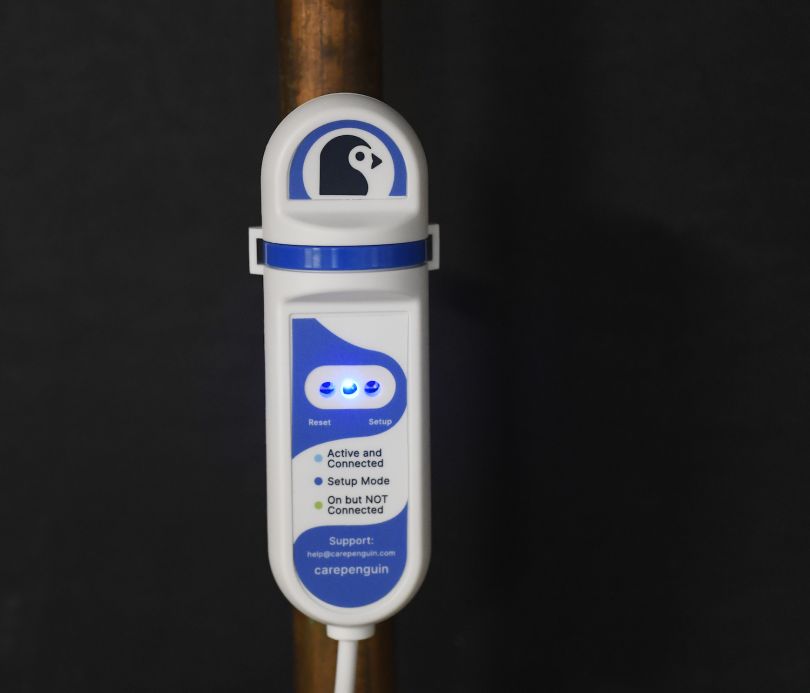 What started as a way to keep tabs on Marlo Vernon's grandmother is now a full-fledged business. After Marlo Vernon's grandma didn't pick up her phone one day, her family began to worry and called security to check in on her. It turned out that grandma's phone was off the hook meaning anyone who tried to call was told the line was busy. 
Marlo Vernon knew her grandmother wouldn't wear a Life Alert button or allow cameras in her house, so Vernon and her entrepreneur father Todd Vernon sought out a better way to keep an eye on their elderly loved one. 
This led them to launch CarePenguin, an IoT device and service that monitors hot water usage in a home. The device, which takes the temperature of the hot water output pipe throughout the day, is intended to track the well-being of senior citizens living alone, Marlo Vernon, CEO and co-founder of Lafayette-based CarePenguin, told Built In. The device connects to a home's WiFi network and alerts caretakers or family members via CarePenguin's app if water activity is low.
"Anytime someone turns on a faucet in the house, the temperature of that pipe spikes way up, indicating that someone in the house is up and active and going about their normal daily routine," Marlo Vernon said. "It's a great way to keep an eye on our elderly loved ones without being creepy with like motion sensors or camera."
Marlo Vernon began working on the business while attending school at the University of Colorado. After graduation in May of 2020, she decided to work on the startup full-time. Since launching in April, CarePenguin has raised $100,000 from family and friends. 
"Our goal is to be the platform for senior home care," Marlo Vernon said. "We'd like to move into assisted living facilities and have a CarePenguin in all the residents' homes."
CarePenguin's water heater sensor costs $40 and users can pay $8.99 a month or $98 a year for access to the app. Future plans include developing sensors for other at-home applications that connect to WiFi, such as refrigerators and crockpots, to get a better idea of activity in a home without being invasive of privacy.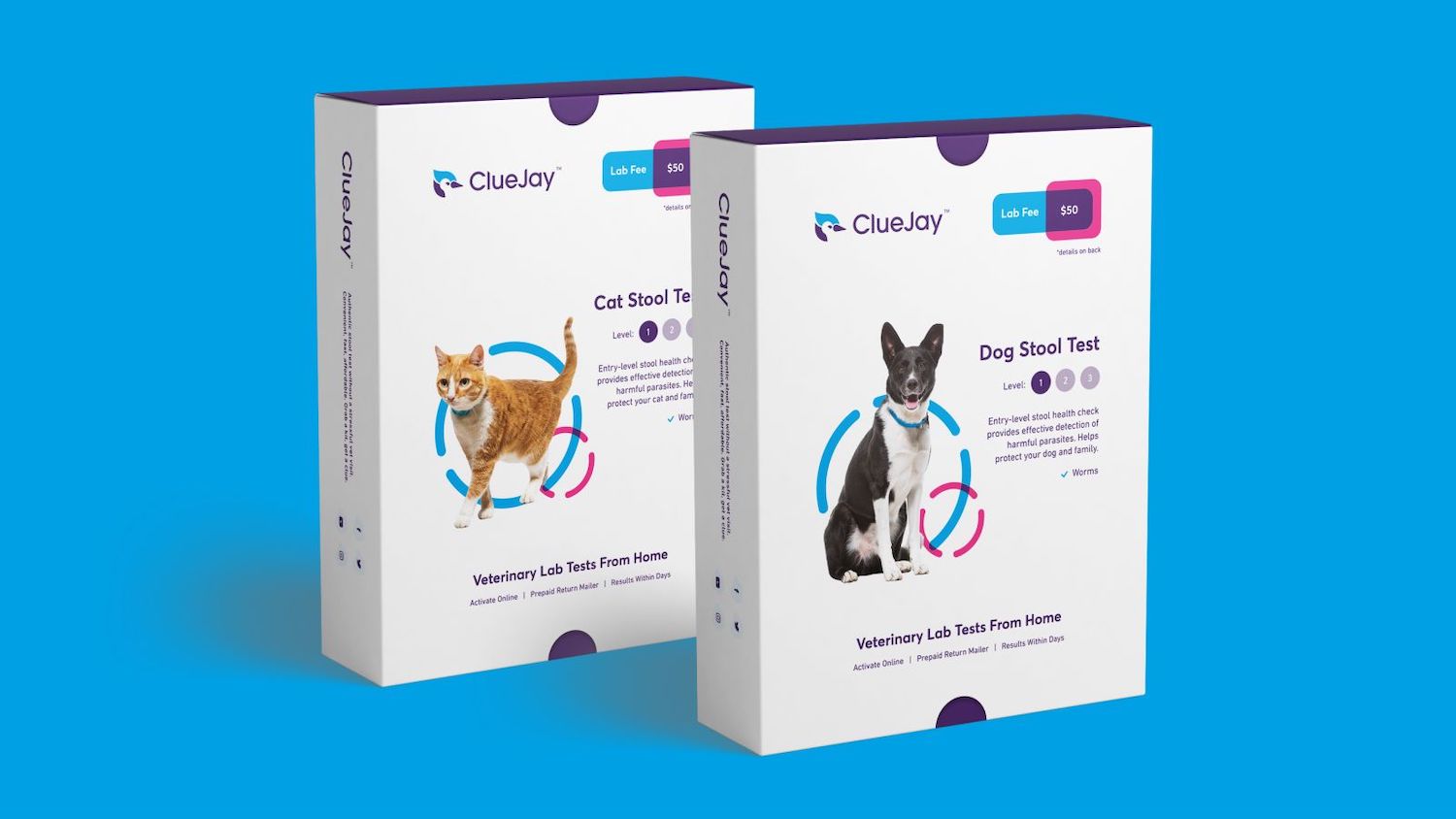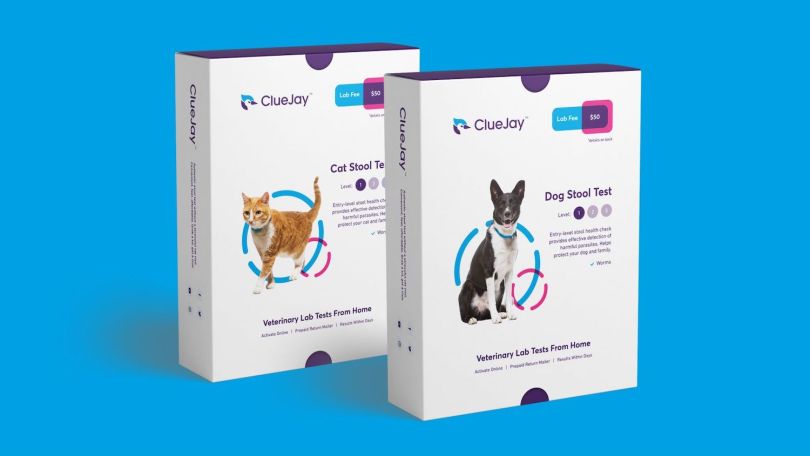 ClueJay (Pet Healthtech)
Nancy Willerton is a seasoned veterinarian with 25 years of experience. After seeing a need to increase access to veterinary care, she and co-founder Dennis Chmiel founded ClueJay in 2019 and launched last fall. 
ClueJay is a home testing platform for pet owners. ClueJay offers three kits that test dog and cat poop for worms and Giardia. The third kit is a polymerase chain reaction (PCR) test that looks for diseases and viruses like parvovirus and salmonella. Kits, which are tests Willerton said she would run in a veterinary clinic, can be purchased anywhere in the country but are processed in a Denver lab. 
We understand the importance of pets as family members."
"Veterinarians are living in certain places, and that isn't necessarily where the pets are," Willerton told Built In. "There's that type of access trouble and then there's access problems with not being able to easily get to a veterinarian, whether it's work, transportation, your pet is afraid, all those kinds of access problems. We are really interested in increasing access to diagnostics."
The results are available on ClueJay's platform the same day or a few days after the kits arrive at the lab. Pet parents can then take the results to a brick-and-mortar or virtual veterinarian for additional advice and treatment, putting control in the hands of owners.
"We're really excited to empower pet parents to be involved in the health care decisions and choices that they make for their pets. And we understand the importance of pets as family members," Willerton said.
ClueJay plans to roll out additional testing kits later this year. Ultimately, the startup aims to develop an end-to-end pet health platform that includes products, testing and support.
For a young startup, ClueJay is already making a name for itself. The company received won Purina's 2021 Pet Care Innovation Prize in March along with a $10,000 prize.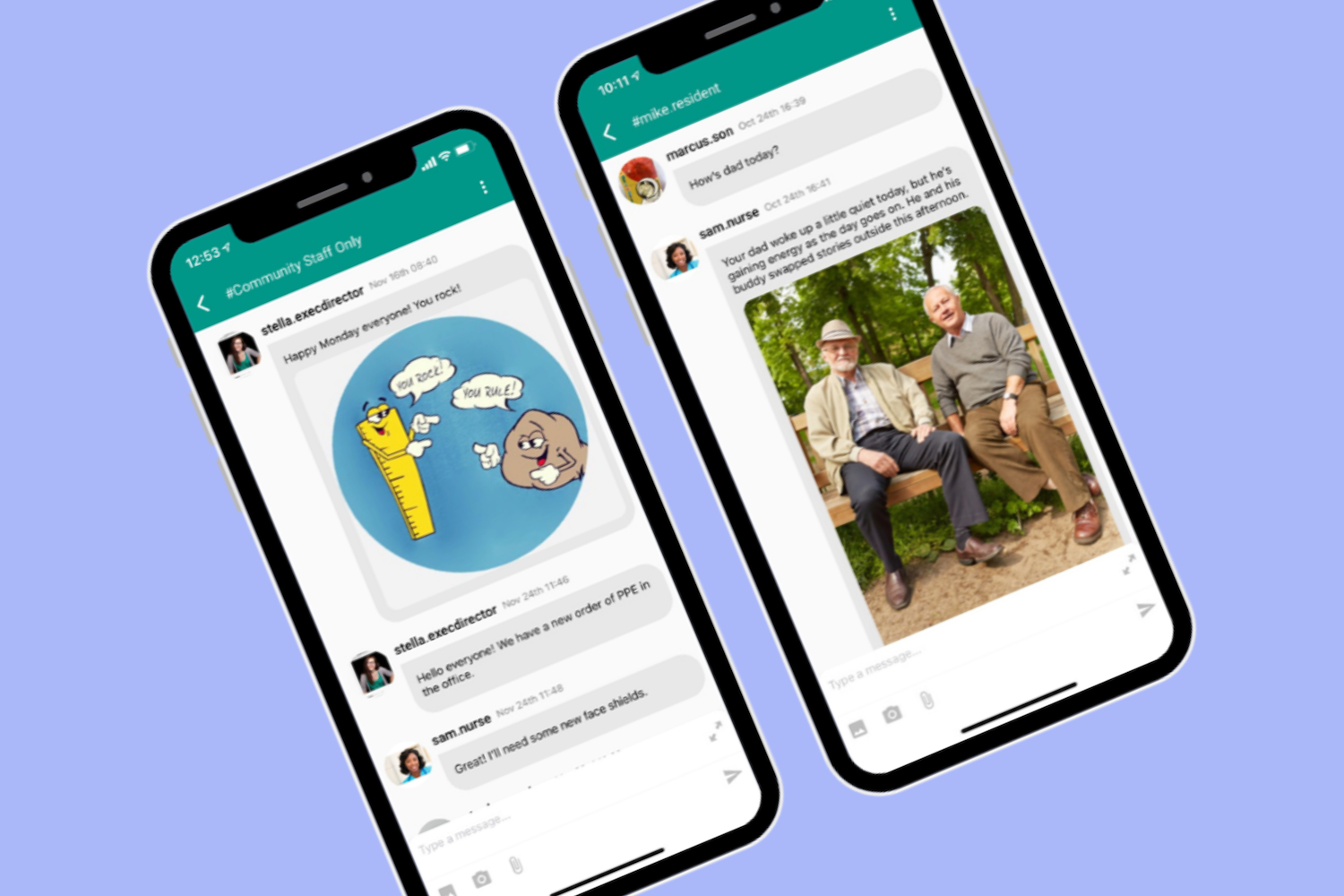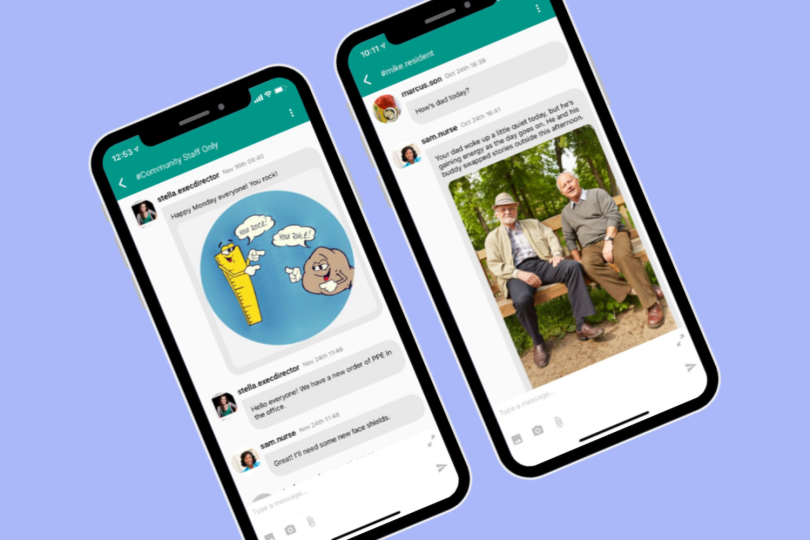 As parents and loved ones age, communication between providers and families can be a challenge. Katherine Wells, CEO and founder of Serenity Engage, was all too familiar with this struggle and opted to build a solution.
As her parents aged, her mom was diagnosed with Alzheimer's and moved into a memory care facility while her dad moved to an assisted living facility. 
"As the primary care coordinator and communicator, the time-intensive challenges of communicating with their disparate care teams became very clear," Wells told Built In. "I realized that there could be a simple solution to solve the unnecessary problems I experienced."
We aim to serve as a catalyst to strengthen relationships between care teams and with families..."
So, Wells, who spent most of her career as a marketing executive for software companies and co-founded a software company to help divorced parents communicate, launched her second startup — Serenity Engage. The Denver-based startup is a HIPAA-compliant messaging app used by family members and senior living care facilities. Wells said the startup saves up to 10 hours per week for staff members, saving businesses a minimum of $53,000 per year. 
"The security of HIPAA-compliance is really important because it makes the platform truly powerful for meaningful communication between care teams and families," Wells said. "Consider how you would communicate about your loved one in a Facebook Group with people you don't really know versus what you would say in a private conversation with their care team." 
Since launching in 2019, Serenity Engage has raised a $1.25 million seed round to scale and grow the app-based platform. The startup has five employees with plans to hire additional sales and marketing staff and another developer.
Wells' vision for Serenity Engage is to become the go-to telehealth and communication platform for everyone across the senior care community.
"We aim to serve as a catalyst to strengthen relationships between care teams and with families, to give staff and providers more time in their day, and to offer families greater peace of mind regarding their loved ones," she said.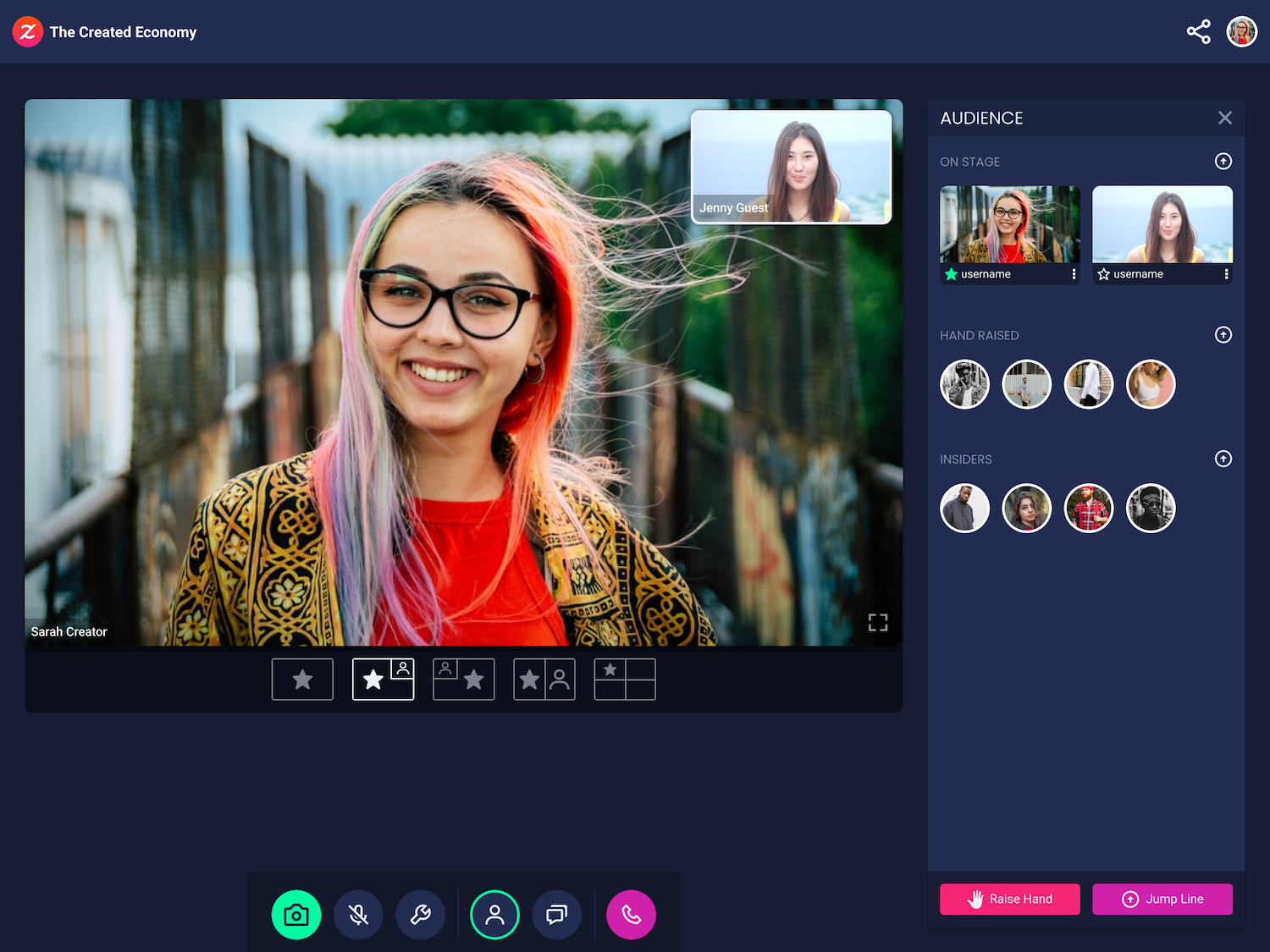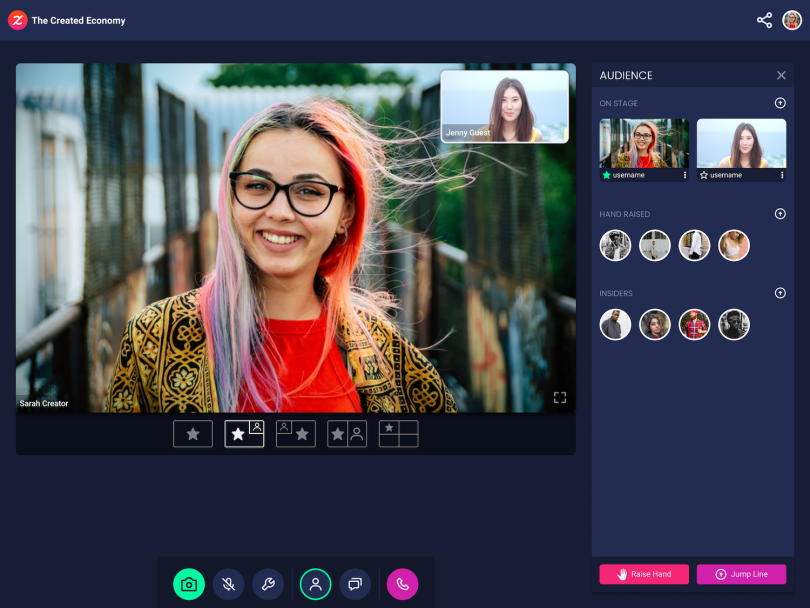 Zealous (Digital Media)
Several live-video or live-audio platforms have launched over the last few years including Clubhouse, Instagram Live and OnlyFans. But creators often have a hard time generating revenue from these platforms, and with millions of creators, there's room for improvement.
That's why Gregarious Narain and Petr Bela launched Denver-based Zealous in March as a platform for live-streamers to generate revenue. 
"This problem that we're trying to address is that there are 49 million creators who have the potential to go live on the platforms that they already use, but they can't make money doing it," Narain told Built In. "And more specifically, they can't make subscription money doing it. A lot of folks have tips and maybe gifting but they don't have this ability to create a standardized or recurring revenue that sustains them and lets them do this for a living."
Through Zealous, creators can "go live" on almost any platform and monetize the video through tips, donations and (soon) subscriptions. Zealous' platform also allows creators to interact with the audience in real time through written or video questions, idea generation and so much more. 
We ultimately want to let creators become sustainable entrepreneurs."
To date, Zealous has more than 600 users. Future plans for the startup include the ability to sell tickets to live-stream events, in addition to selling subscriptions and managing membership.
"Broadly speaking, our mission is to give creators deeper and more monetizable relationships with their audience," Narain said. "We ultimately want to let creators become sustainable entrepreneurs. And I love the idea of them being real businesses that can stand up and work in a meaningful and longitudinal way, not just as a flash in the pan."