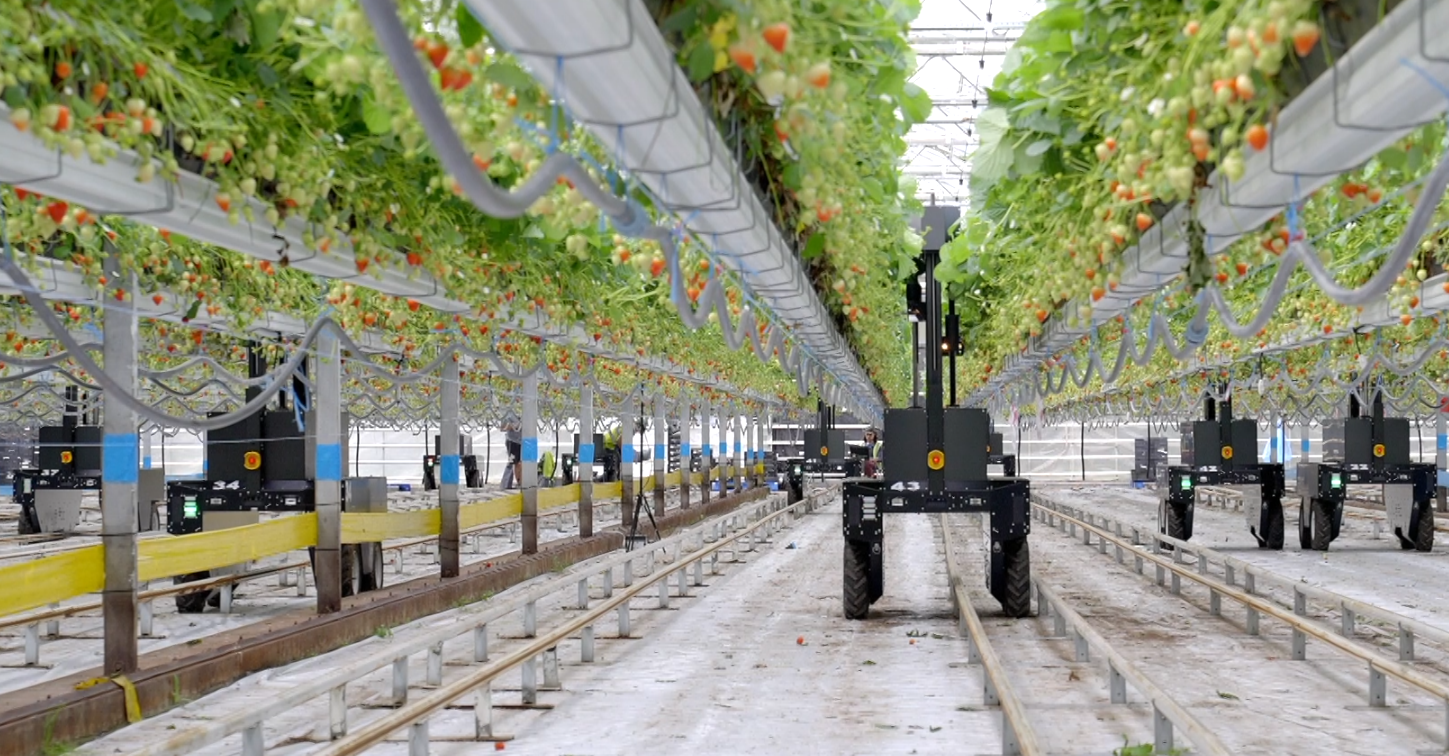 Harvesting produce is a time-consuming process. Denver-based Tortuga AgTech is working to help farmers be more efficient by using robots to harvest some products.
Founded in 2016, Tortuga's mission is to build a healthier society and thriving planet through smarter farming. To do this, the Denver-based company built robots to perform farm services, including picking and packaging. When farmers and people don't have to harvest, they can spend their time doing more complex tasks rather than repetitive work.
Last year, farmers were requesting more robots from Tortuga to help when people were sick or unable to work. CEO and co-founder Eric Adamson said each of its customers requested at least 50 more robots to help on their farms. This demand led Tortuga to seek additional funding.
Tortuga recently closed a $20 million Series A round, Adamson told Built In. This round was funded by Lewis & Clark AgriFood, Spero Ventures, Root Ventures, Ceres Partners, Colorado Impact Fund, AME Cloud Ventures, Morado Ventures, Grit Ventures and Remus Capital.
These funds will be used to build hundreds of robots over the next few years and expand the robots' capabilities, Adamson said.
"We're trying to innovate faster than others on two fronts: building the perfect form factor and creating the perfect fruit-agnostic picking algorithm," Tim Brackbill, co-founder at Tortuga, said. "On their own, these seem like simple things but traditional robotics approaches shy away from custom hardware as hard and don't attempt the complex and nuanced algorithms required to pick well. We've built an incredible team to take on the challenge and proved that our hardware and software stack scale seamlessly to alternate crops."
Currently, Tortuga's robots help farmers harvest strawberries. Adamson said he plans to expand to grapes, blueberries, tomatoes, peppers and cucumbers in the near future. Other future growth for Tortuga includes having the robots collect data.
"There are so many other jobs that are right next to harvest that are really, really important for a farmer," Adamson said. "There are other cultivation tasks, so non-harvest cultivation, like trimming or spraying. There's also collecting data that right now farmers are incredibly reliant on human observation, or fixed sensor suites that are fairly new. But even better is if a system is moving through the farm and looking at everything really, really closely and analyzing it for whether or not it's ready to be picked. You now have more data than anybody has ever had related to what's happening in the farm."
This funding will also be used to hire additional staff. Tortuga is currently looking for five engineers and a data analyst. The company's headcount is expected to grow from 25 people to 45 in the next six months.
Prior to this round, Tortuga raised $11 million. The company works with multiple customers across two continents.