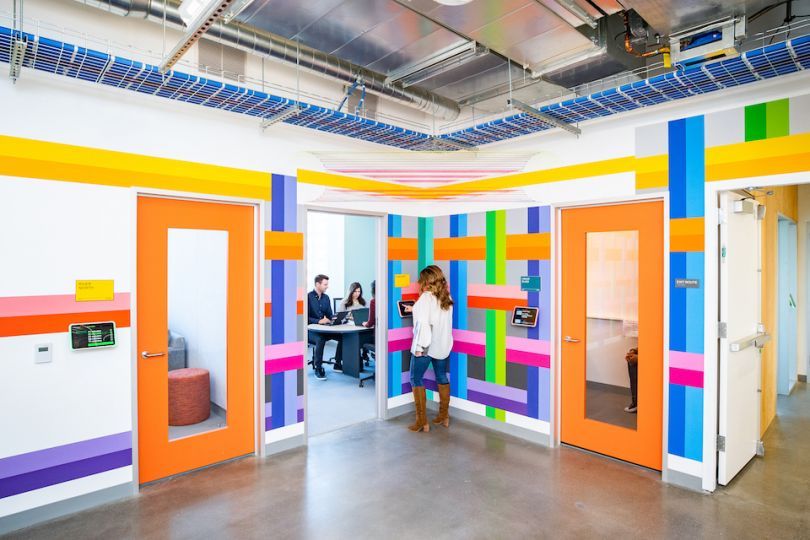 Facebook has signed a lease to expand its office in Denver, doubling its footprint to 47,000 square feet, as reported by the Denver Business Journal.
The Menlo Park, California-based social media giant opened the doors to its downtown office back in 2018 and has since hired on about 100 local employees. The team mainly focuses on Facebook's network and infrastructure, supporting platforms like WhatsApp, Instagram and Messenger, according to the company's Denver site.
Tracy Clayton, a corporate communications manager for Facebook, told the Denver Business Journal that the company plans to hire in the area.
"We do have plans to grow more, so it was natural if we're going at our pace from four in 2014 to 20 in 2018 to 100 in 2020, this seemed like a natural progression for us," Clayton said.
The company also recently launched a program to give $100 million in cash grants and ad credits to help small businesses throughout the country, including in Denver, survive the COVID-19 pandemic.