Built In Colorado's 50 Startups to Watch
Ten Colorado companies raised $2 billion in the state's 10 largest rounds of funding in 2019, with half of those companies raising more than $100 million each. The trend of companies opening new offices or relocating to the state continued as Robinhood announced a new Denver office (with 800 new hires to boot), while engineering consultancy Booz Allen Hamilton opened a new, 10,000-square-foot location in Aurora late in the year. 
These developments may have grabbed headlines, and deservedly so, but there's been plenty of movement among Colorado's younger companies, too. 
That's why we're shining a light on 50 hand-picked companies in Colorado — founded no earlier than 2017 — that we suspect are on the brink of major growth and development.
Top Startups to Watch in Colorado
Pie Insurance
SonderMind
Outrider
Boulder AI
Campus
EdgeMicro
Hygge Power
Manatee
SmartCapital
Stack Infrastructure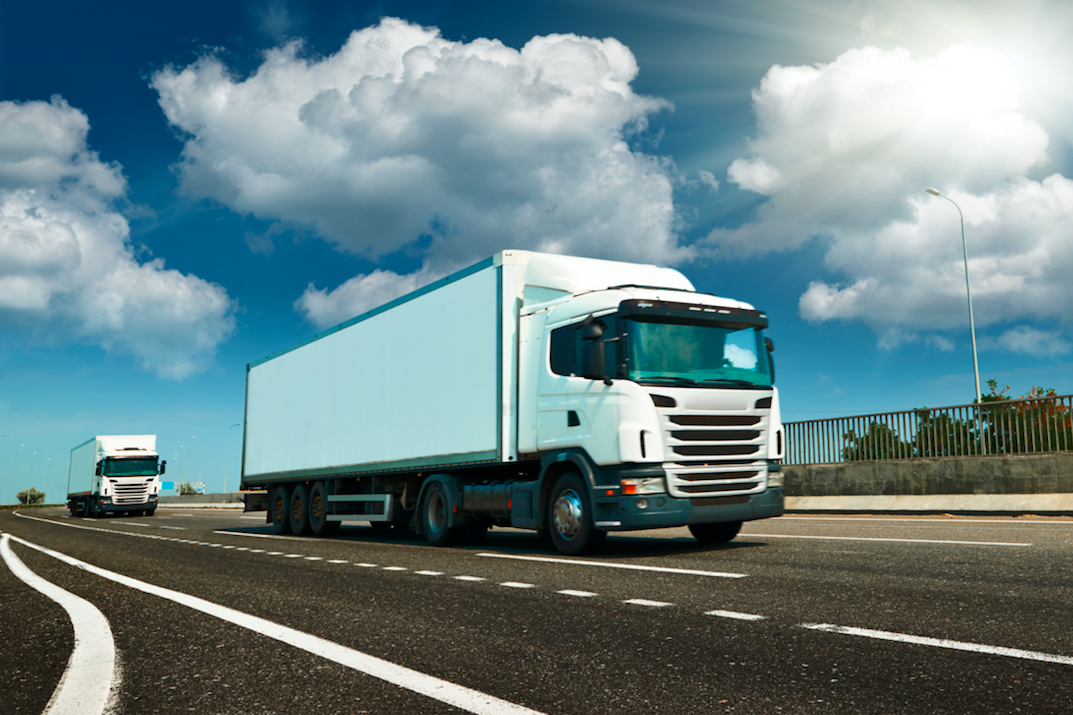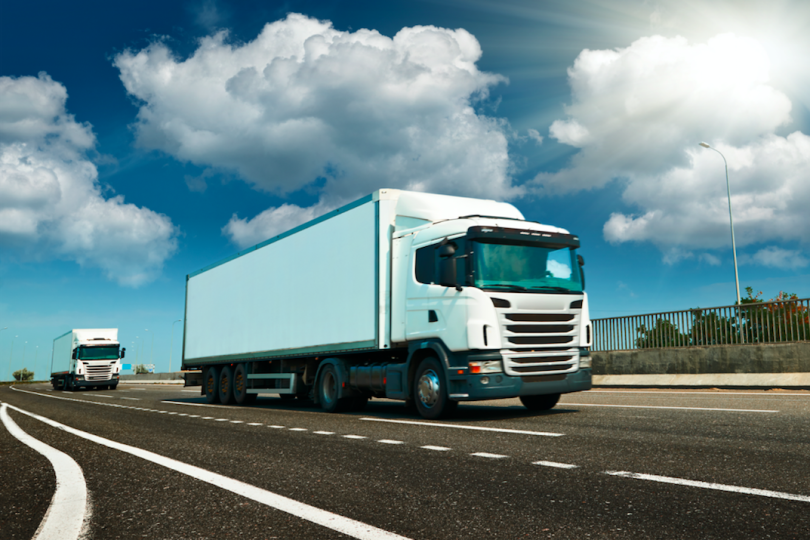 According to the United States Department of Transportation, the shipping industry in the U.S. is worth $700 billion — and is only expected to grow heading into the new decade. Azevtec is working to make this process more efficient by responsibly deploying wholly autonomous vehicles in some of the country's busiest hubs. Azevtec is still in stealth mode, so details on the company are still pretty sparse. Even still, it's raked in $8.1 million in funding to date.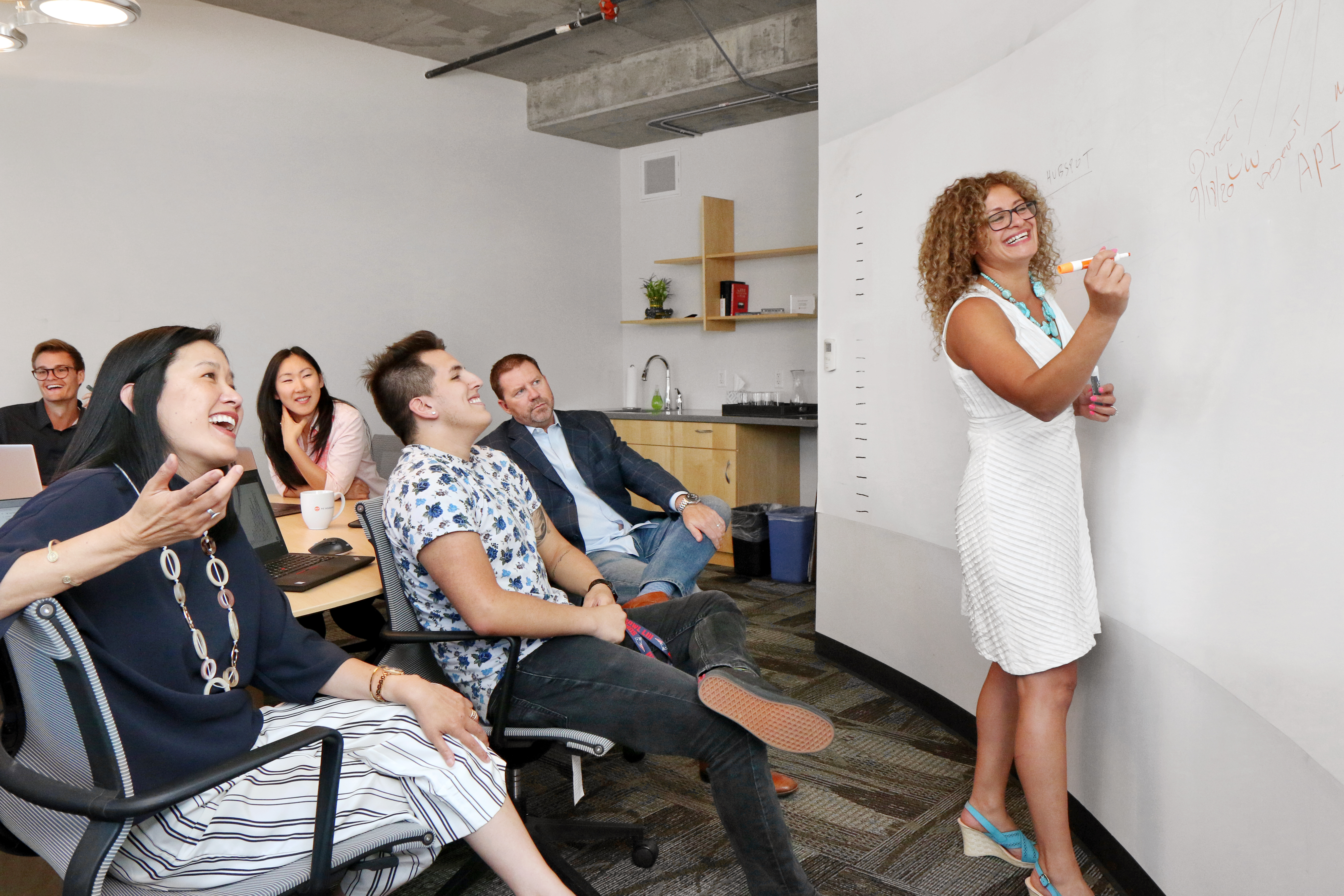 The insurance industry was long overdue for an upgrade when Pie Insurance decided to lean into the market and provide a solution to the confusion many people feel when it comes to selecting insurance policies. Pie creates an automated process that assesses how much small businesses should be paying for worker's insurance, which is often much less than they're currently paying. The company offers policies to small businesses that may struggle to find convenient coverage elsewhere. Founded in 2017, the company has raised $61 million in funding from investors like Aspect Ventures, Greycroft and more.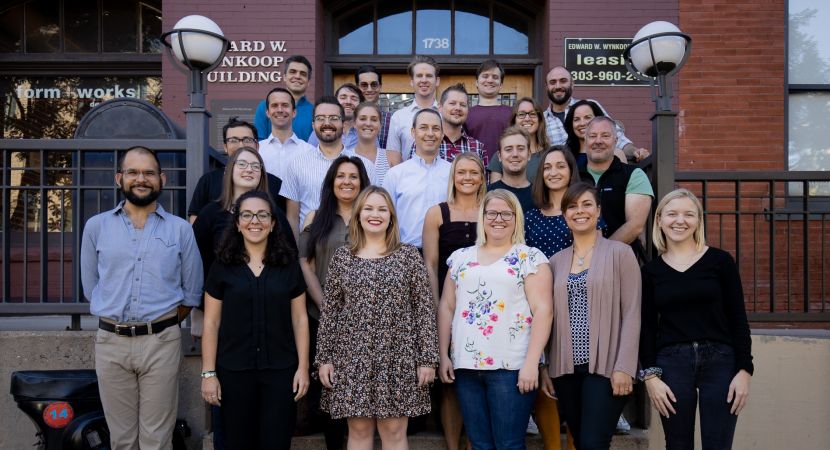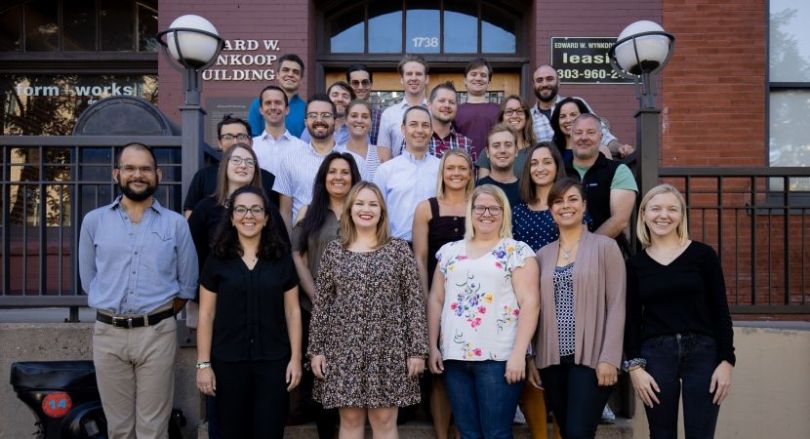 According to the National Alliance of Mental Illness, nearly half of the 60 million Americans diagnosed with mental health conditions don't get treatment. Coming up with a solution to this lack of access isn't quite as simple, but SonderMind is creating a behavioral health marketplace that matches users up with therapists based on their insurance, unique needs and location, among other factors. After launching in late 2017, SonderMind has raised $5.9 million, including $3 million in April 2019.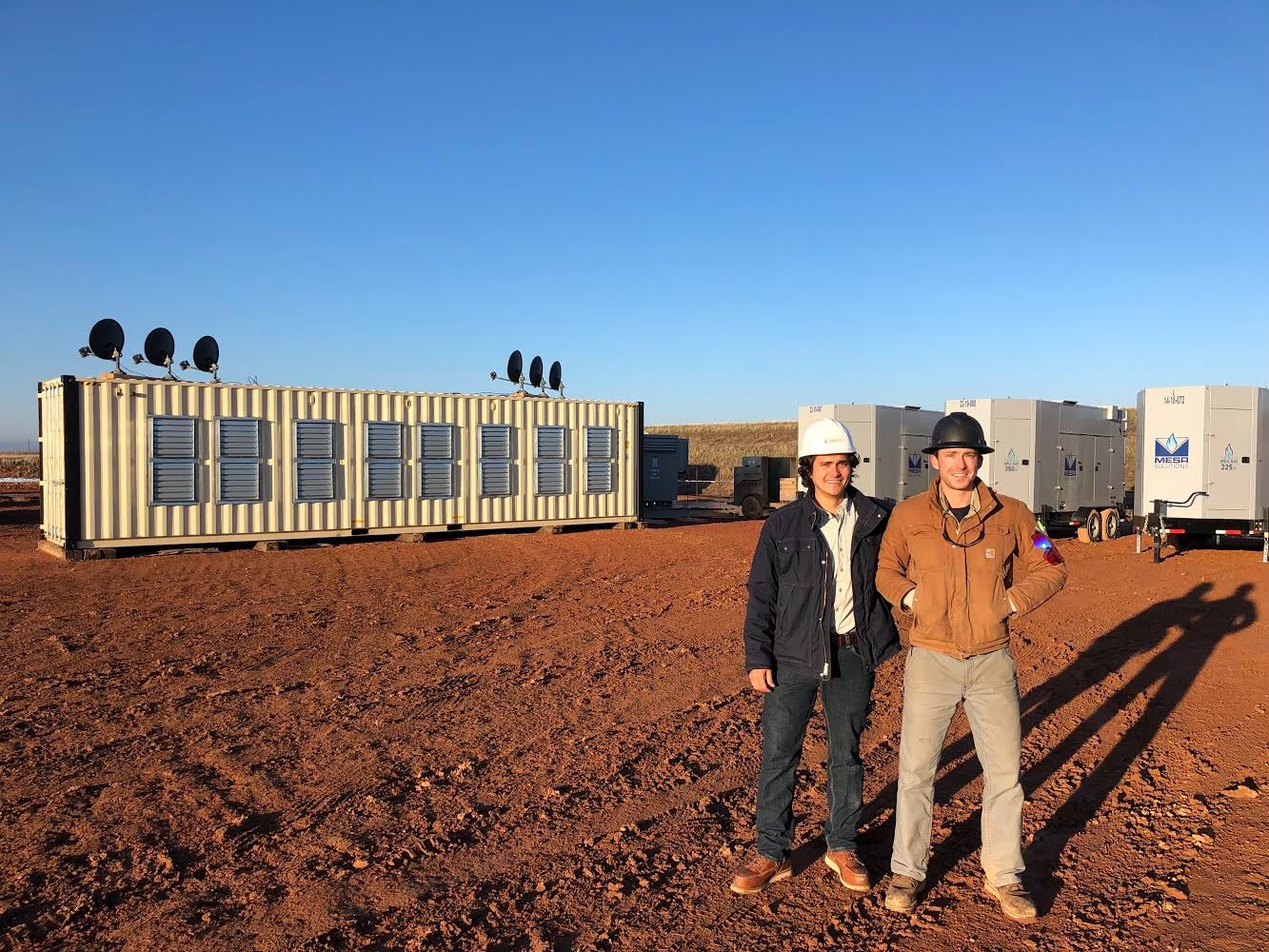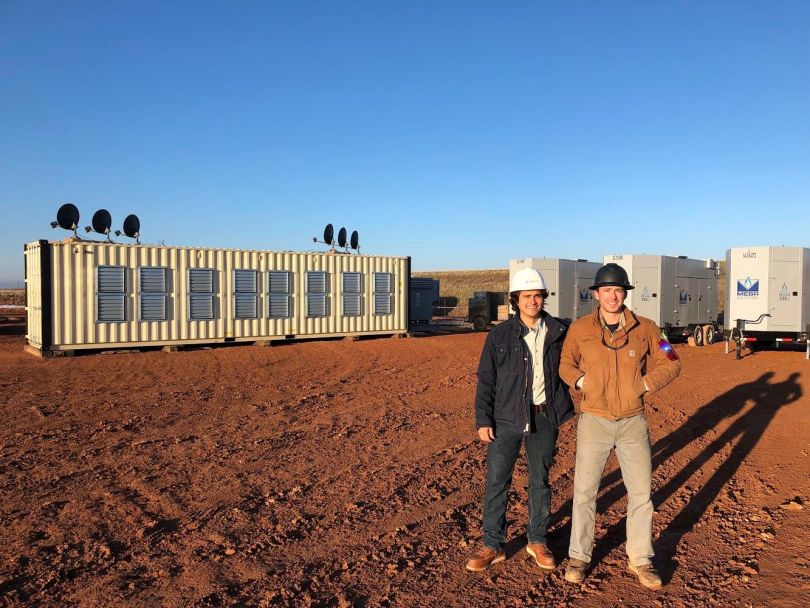 Routine flaring — the process in which gas from oil fields burns off, thereby creating greenhouse gasses — is a major concern for the environment. To combat those effects, Crusoe Energy Systems uses excess oil field gasses to power supercomputers that run energy-intensive programs, which, according to the University of Oxford, include complex machine learning algorithms and the processing of blockchain transactions. According to Crusoe, the company has eliminated 35 million cubic feet of natural gas flaring to date.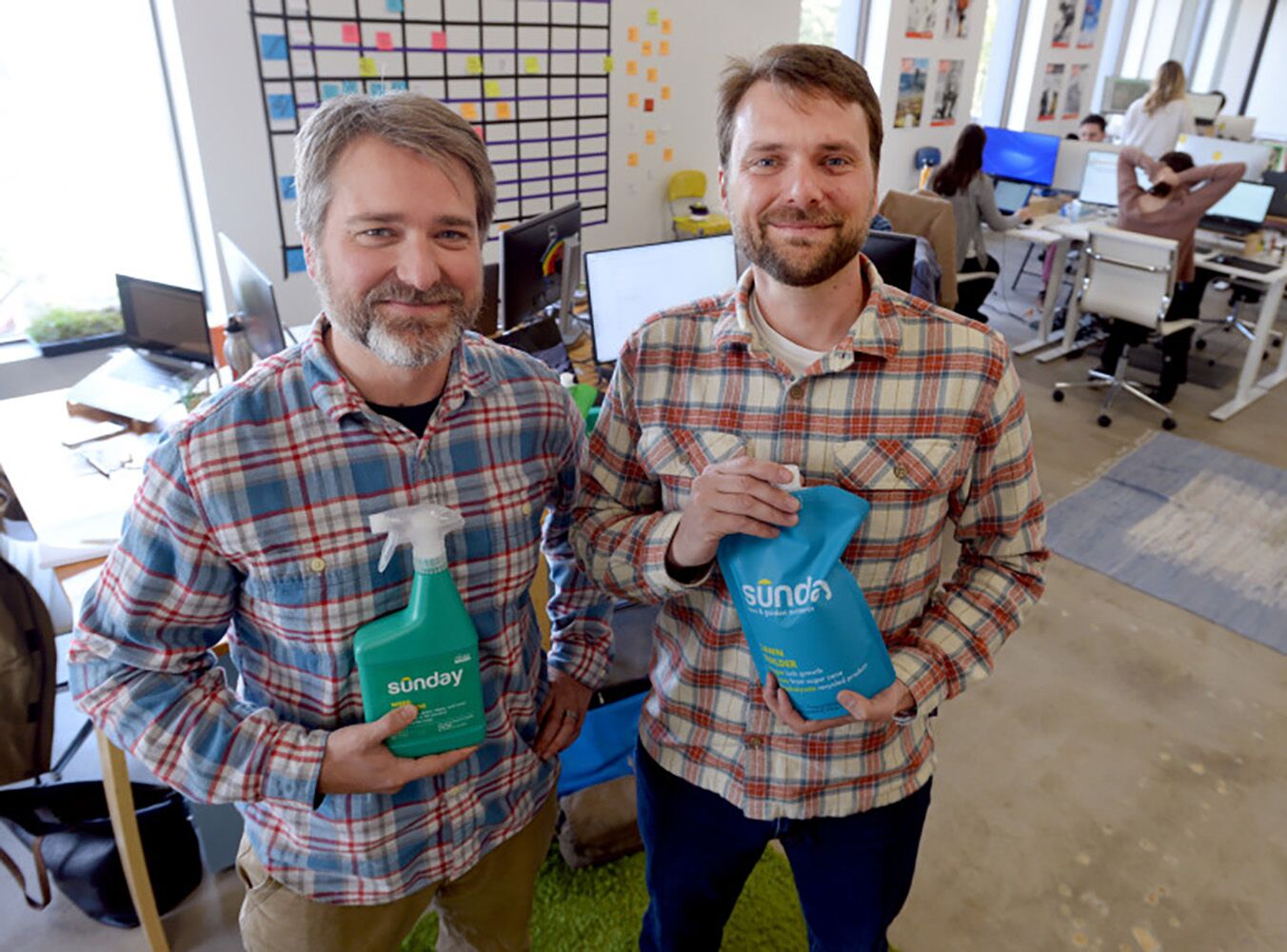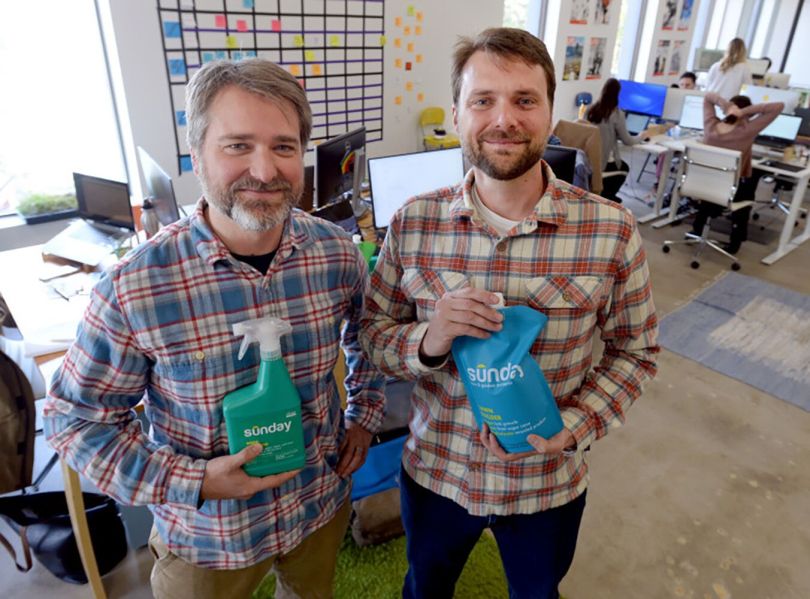 Lawn maintenance can be incredibly frustrating when it doesn't work (dry, scraggly patches) — but it's incredibly rewarding when it does (lush, green grass). With the benefit of soil, climate and satellite data, Sunday delivers customized nutrients to customers' front doors, at the perfect time of year, so they can have the lawn they always wanted for less than it would cost to hire a lawn service. Time Magazine found the idea so unique that it named Sunday's products one of the 100 best inventions of 2019.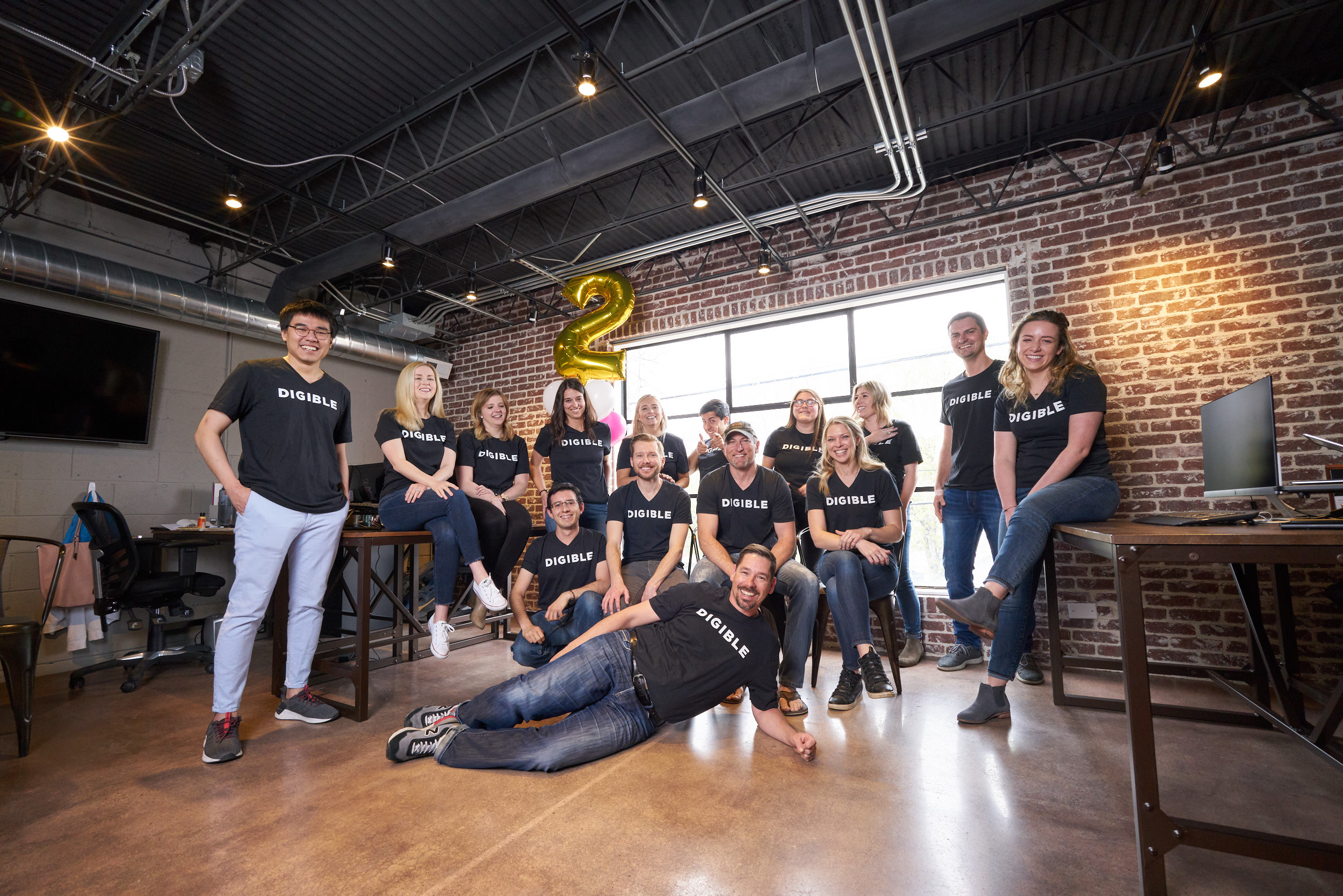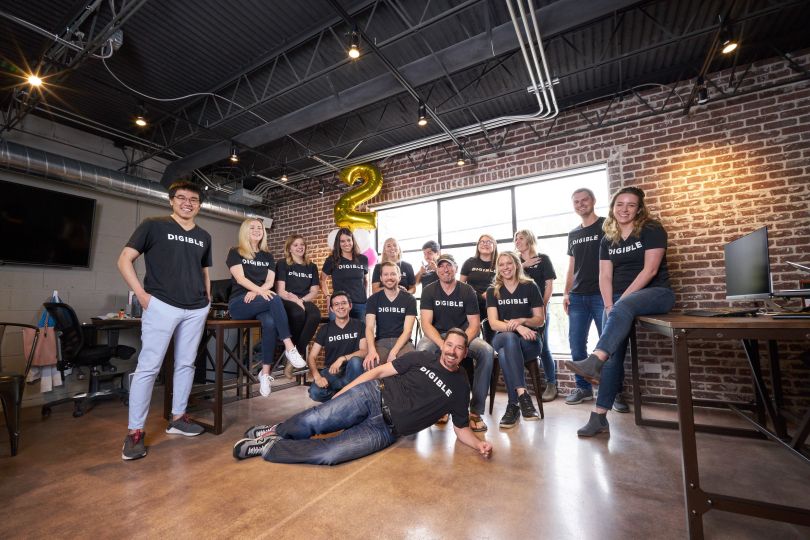 The days of finding tenants by placing an ad in a newspaper — or even on Craigslist — are long gone. Now, rental property companies fight for the attention of quality tenants. Through its platform, Digible claims to have mastered data-based marketing by helping brokers target potential tenants with expiring leases. Co-Founders Reid Wicoff and David Staley lead the company as CEO and president, respectively.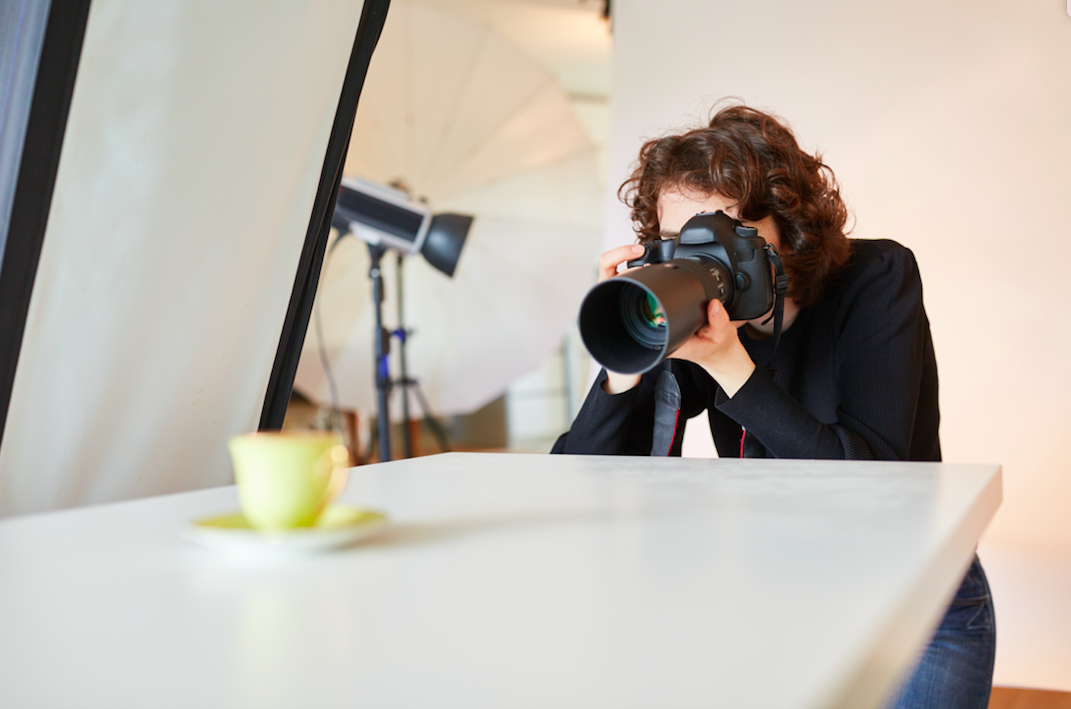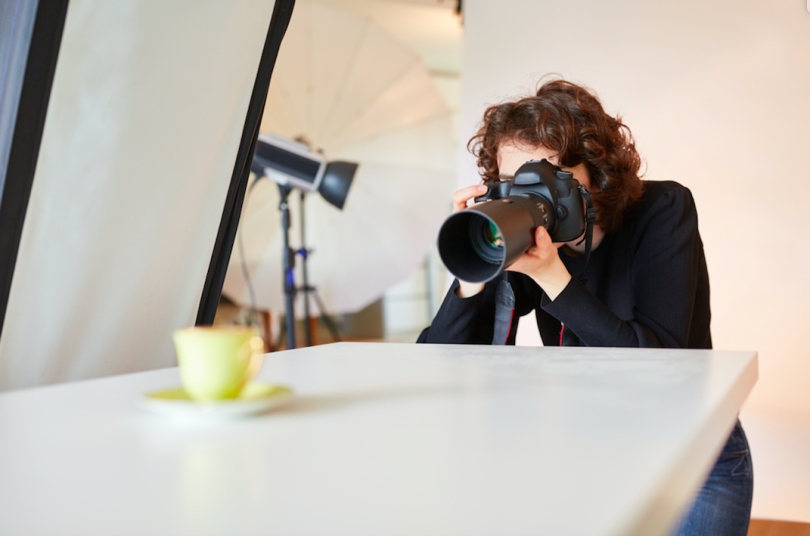 Creating high-quality visual content isn't easy. Behind every social media influencer with millions of followers and captivating advertisements are hours of hard work. Even without an Instagram wizard on staff, soona is capable of capturing photos or videos for an influencer's team. Users simply schedule their team's photoshoot — or ship their product directly to soona's office so the team can stage their own — and wait to get enough visual content to fill out their newsfeed for months. Soona announced it raised $1.2 million in May 2019.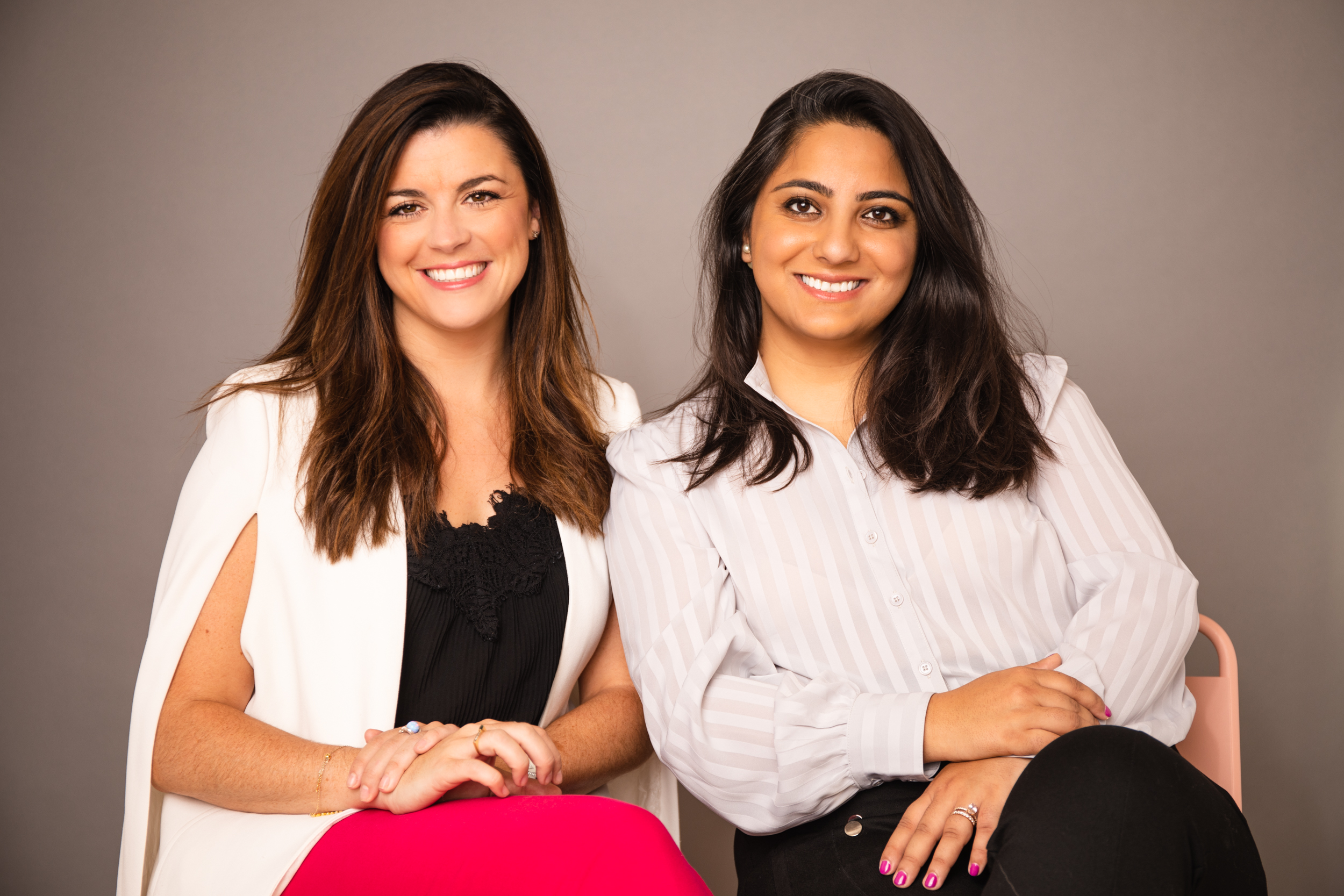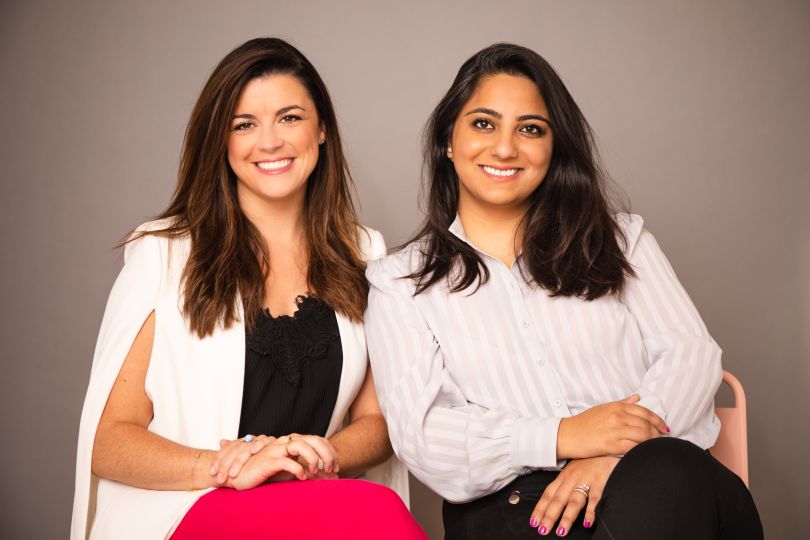 Spekit Co-Founders Melanie Fellay and Zari Zahra met while working at the same San Francisco startup before they decided to venture out to take on a lofty goal: reinvent training. Specifically, they created technology that connects to Salesforce and other applications and automatically creates updated training documentation as information in those respective applications updates. Spekit has raised $2.54 million in a seed round of funding.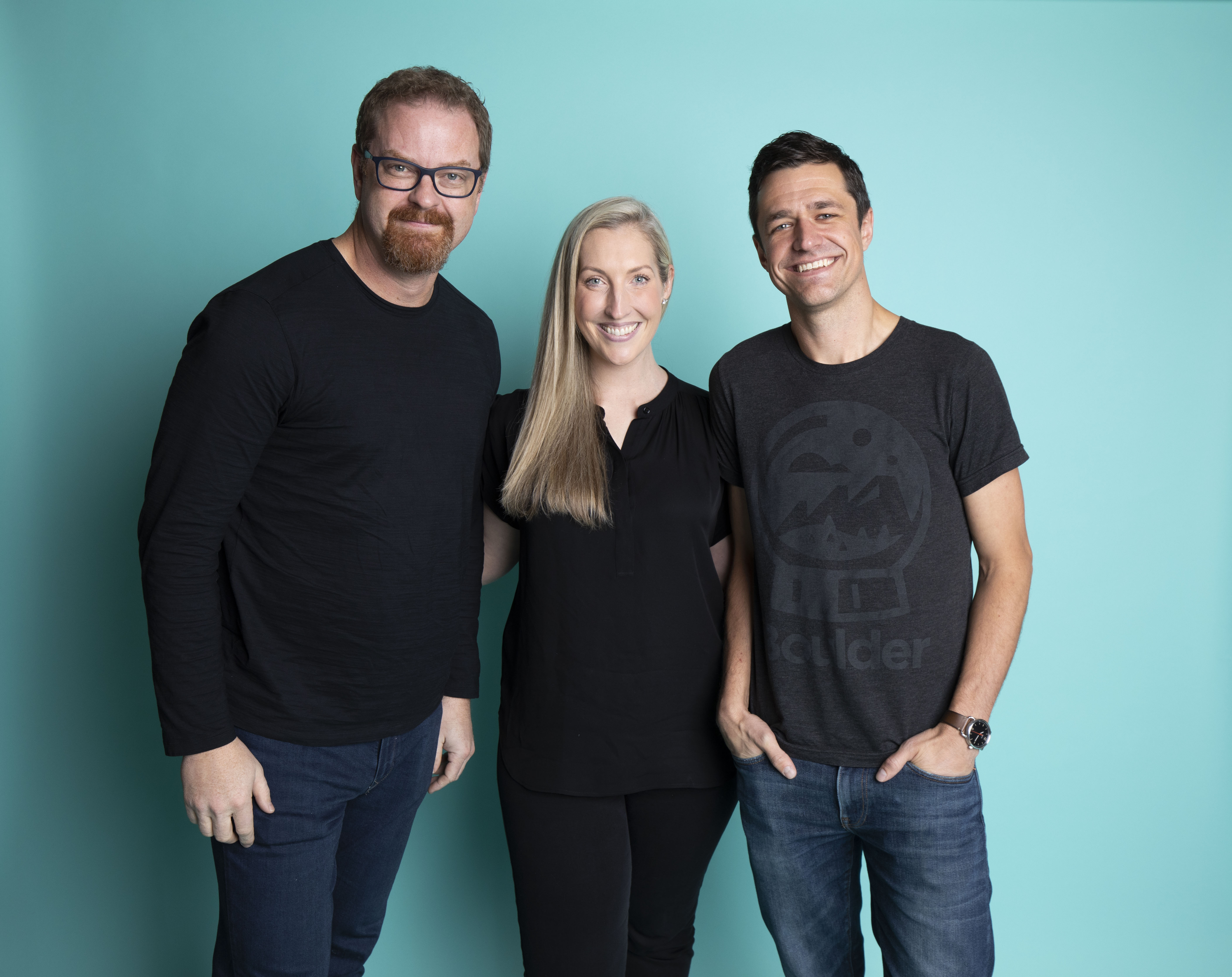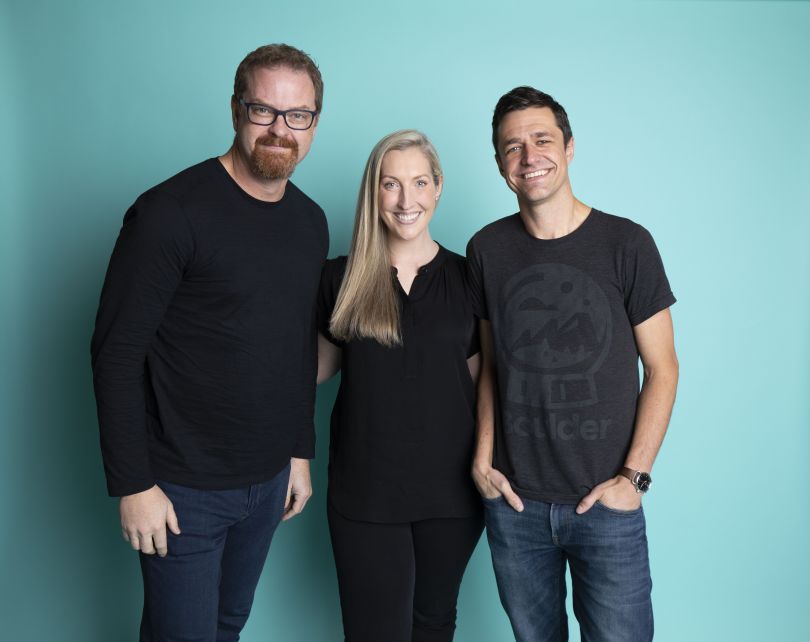 Building security into code can sometimes fall between the cracks for developers rushing to hit deadlines. As a result, companies sometimes don't know they've exposed users to security risks until after there's already been a breach. StackHawk is developing security software that developers can install to check their application for any gaps in security at every step of the development process. The company raised a $2.1 million seed round in July 2019, according to Crunchbase.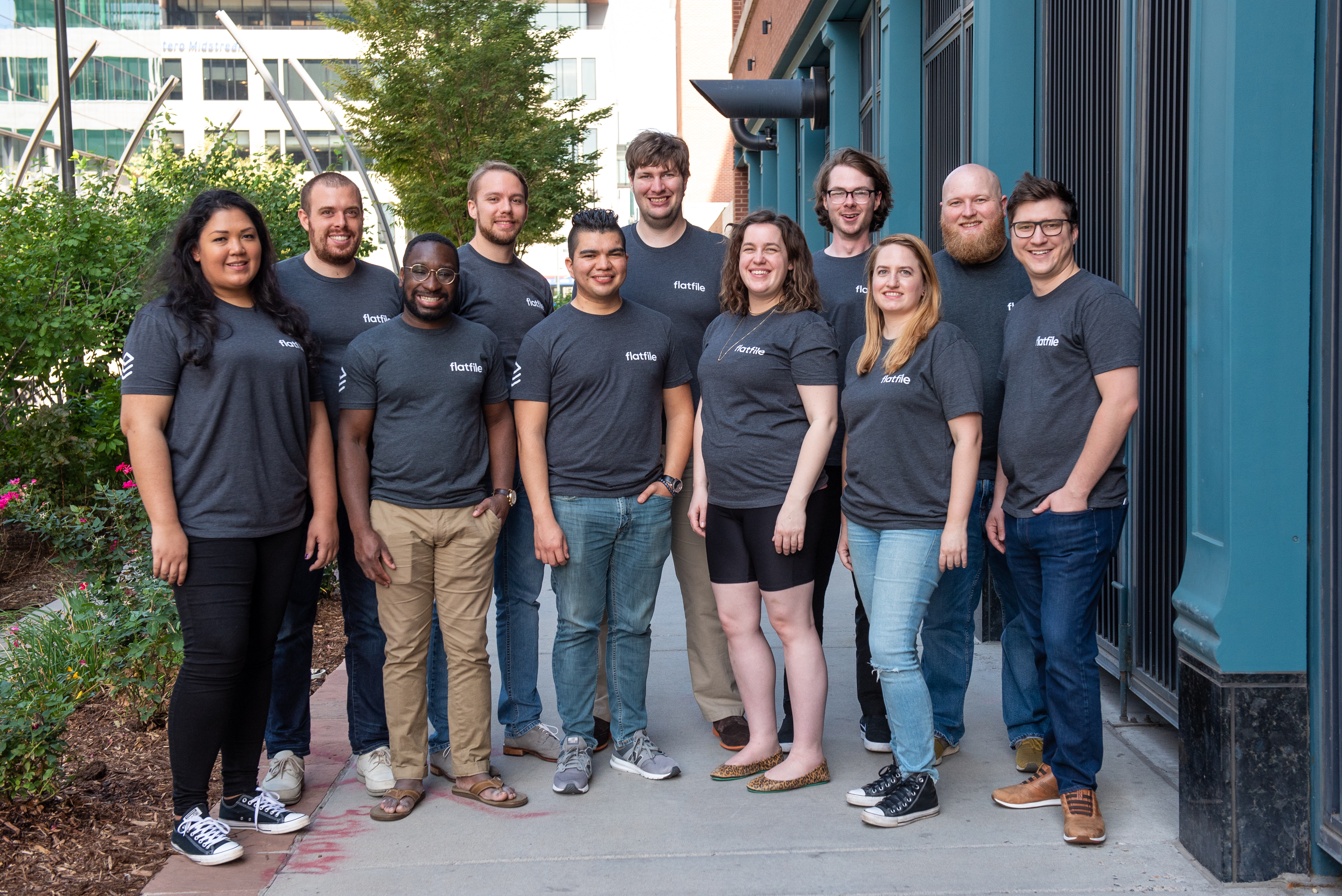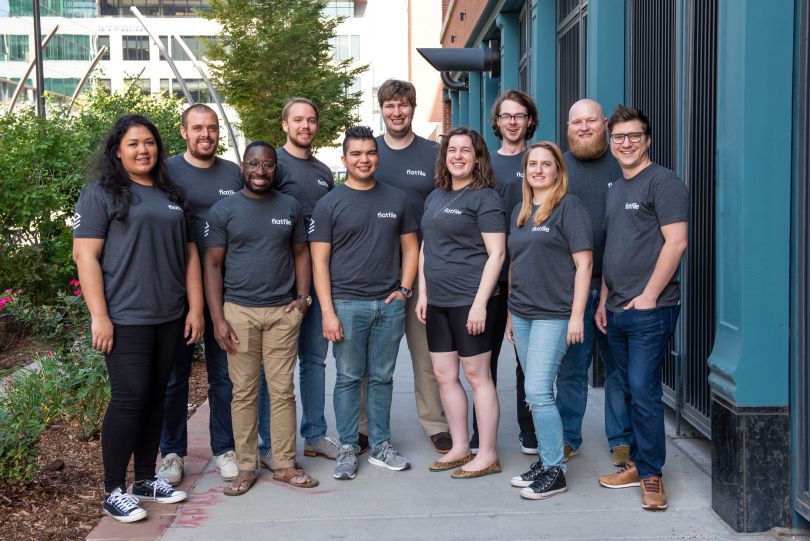 For every exciting job, there's another where someone spends hours manually pulling data from a spreadsheet. With Flatfile, data scientists can spend more time analyzing versus importing. With just a few lines of code, Flatfile says it uses machine learning and fuzzy matching to automatically match 95 percent of imported data. Co-Founders David Boskovic and Eric Crane have raised $2.1 million in funding to date.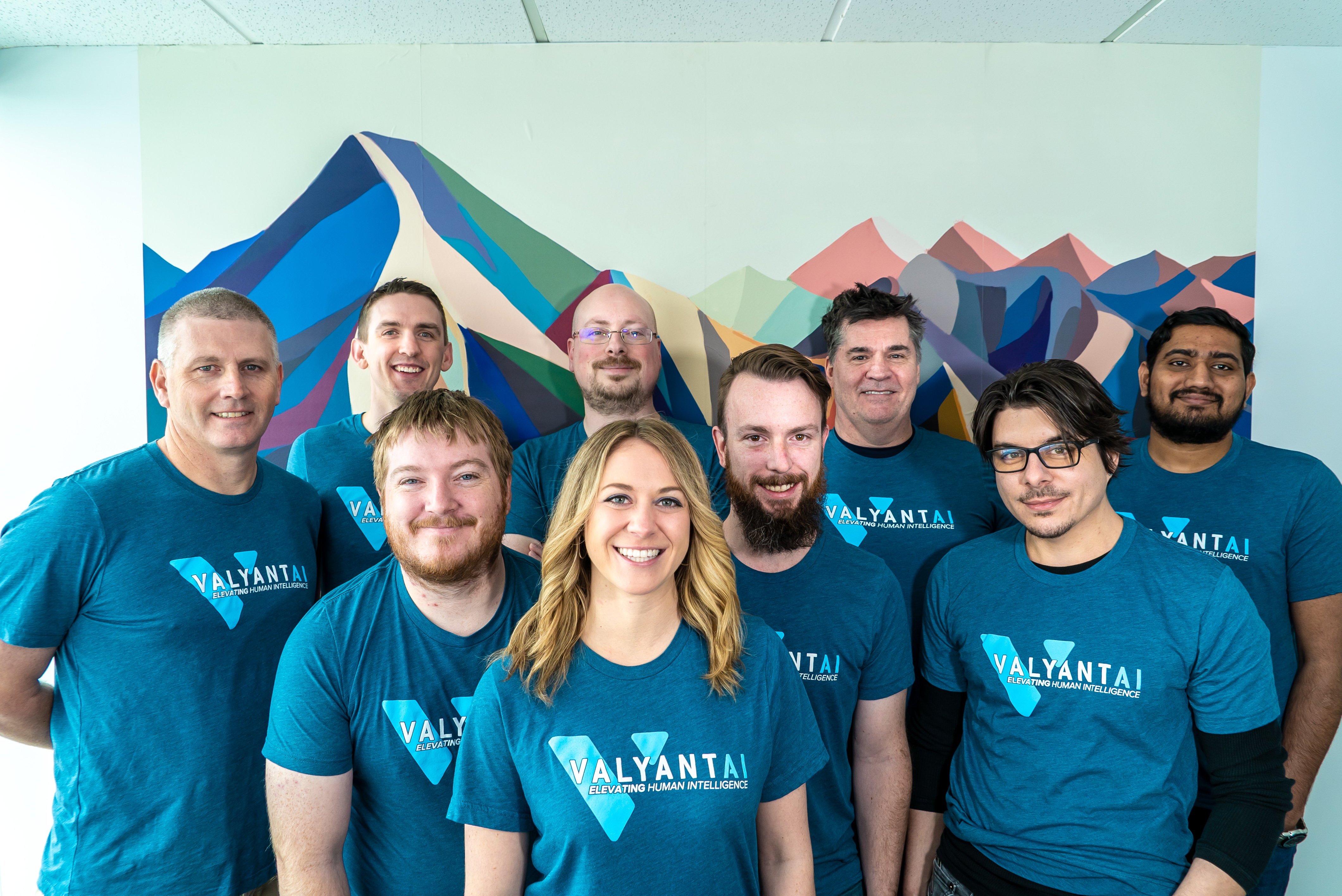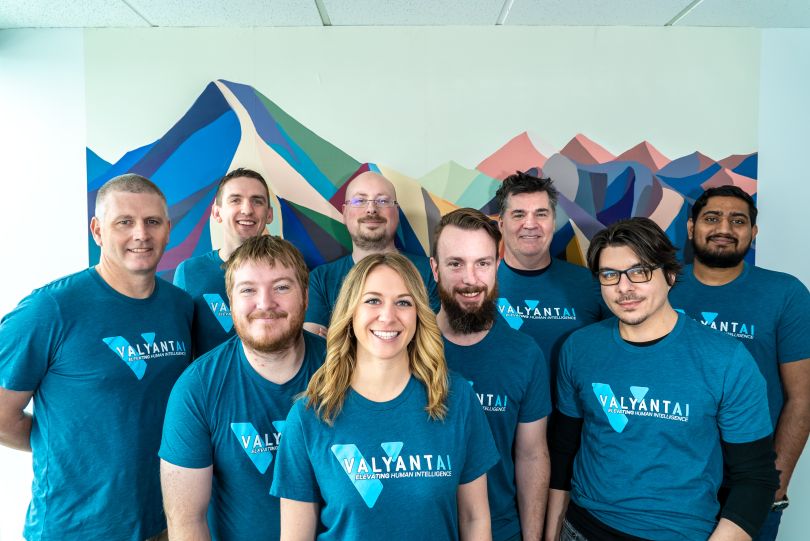 The next time you pull up to a drive-through to grab a quick meal, don't be surprised if the voice you hear doesn't actually belong to a person. Valyant AI has developed a conversational AI platform that enables customers to place orders in restaurants, retail and service-based industries. Valyant was founded in 2017 and, by the end of 2019, had already raised $3.2 million in funding.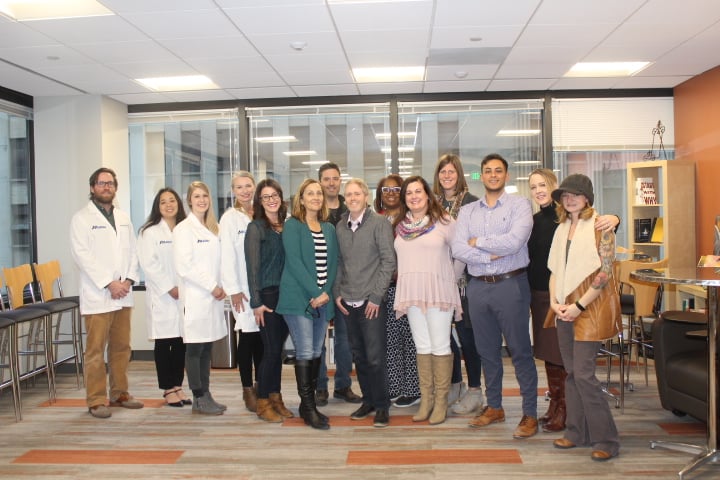 Navigating the healthcare space can be an overwhelming experience — think about calling a provider or sitting through questions after a benefits presentation at work. Amaze PBC is working to help companies educate their employees through a mobile application that offers notifications, education and live support. With this assistance, employees can save their employers money by choosing the right healthcare plans for them versus overspending for services they don't need.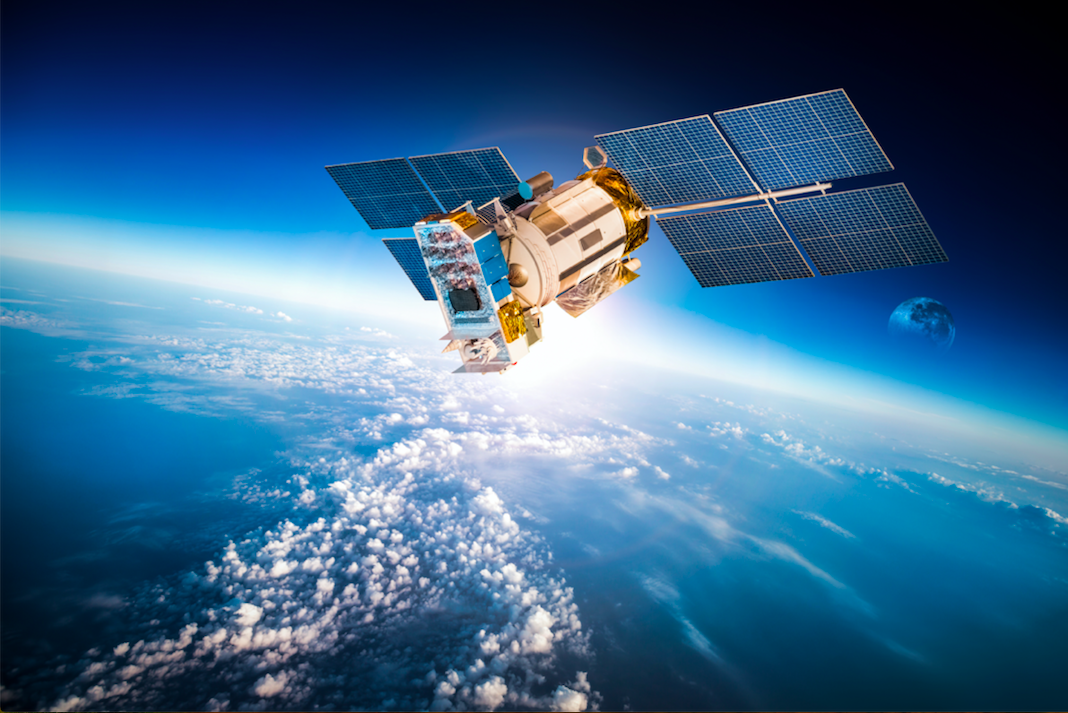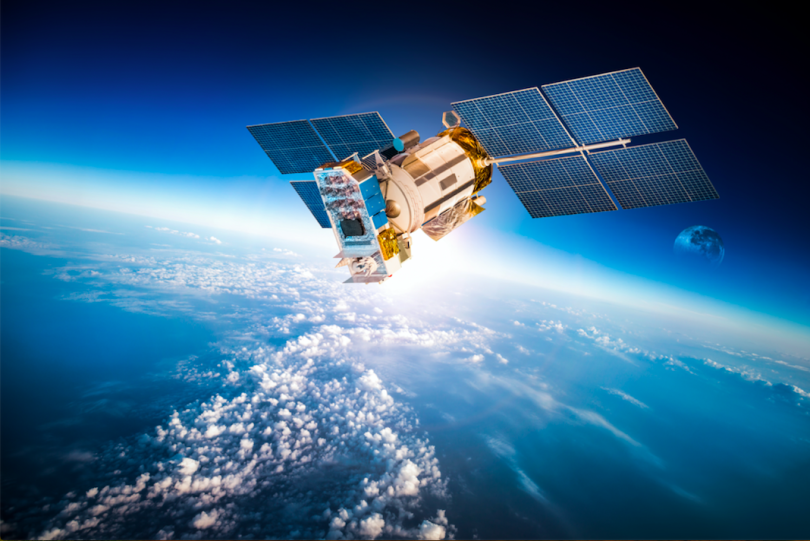 Rocket science is one of the most complicated fields around. So, when Atomos Space says its mission is to create "the railroad of space," it's all the more impressive. Atomos has increased efficiency in satellite operation by letting rockets do their job of getting satellites into orbit, then letting space tugs take over to ensure satellites are set up without a hitch.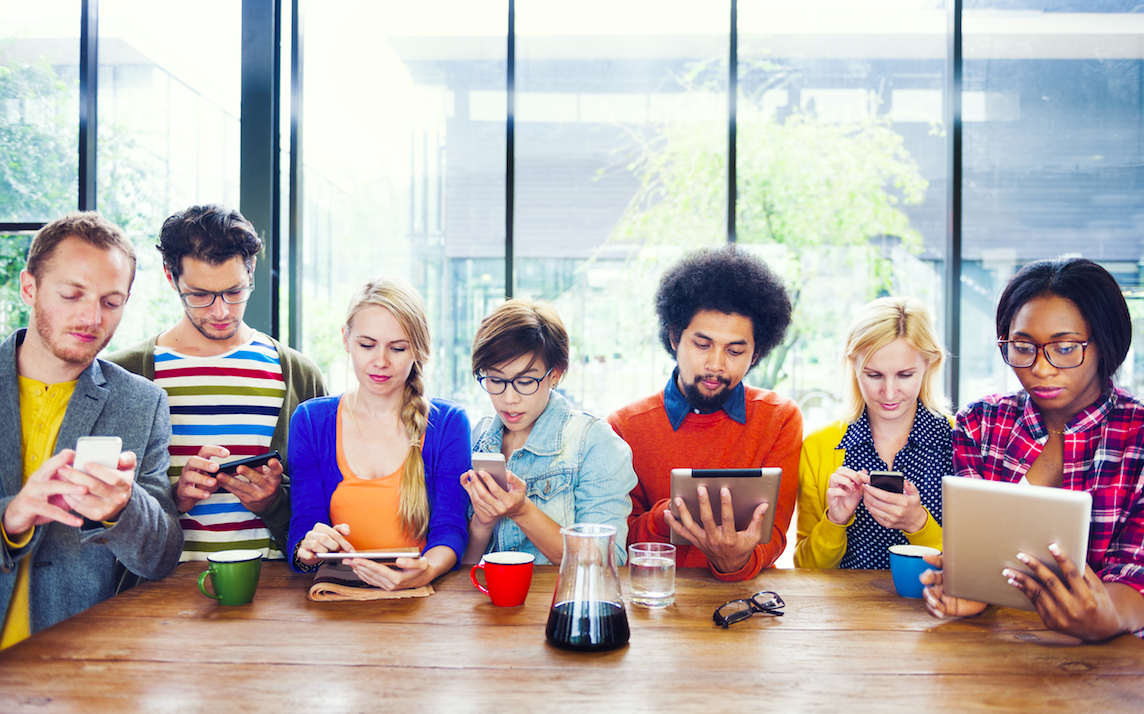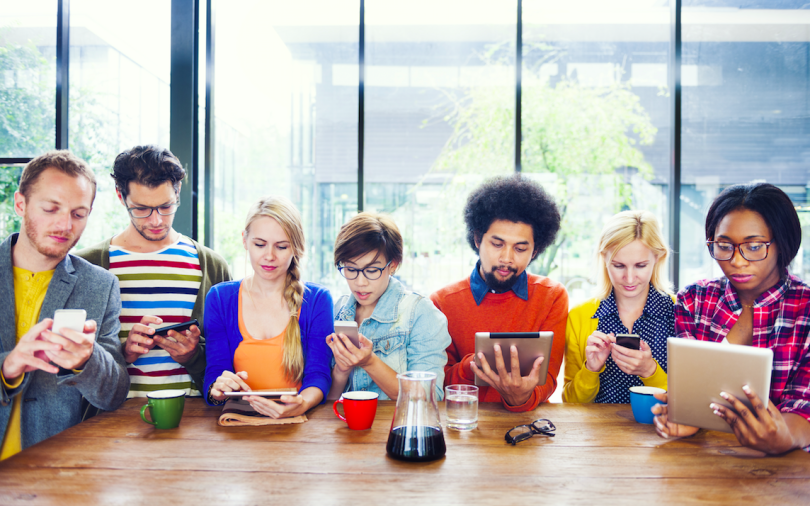 Communities are rooted in building connections based on shared interests. That's also the key to creating a successful social media platform. Auxxit is elevating these concepts by making it easy for social media users to buy and sell goods attached to their interests. Want to build out a comic book collection? Join the comic book group. Interested in auto repair? There's a group for that, too. In 2019, Auxxit launched a beta version of its app and was selected to join the Preccelerator Program, an accelerator for early-stage startups based in Southern California.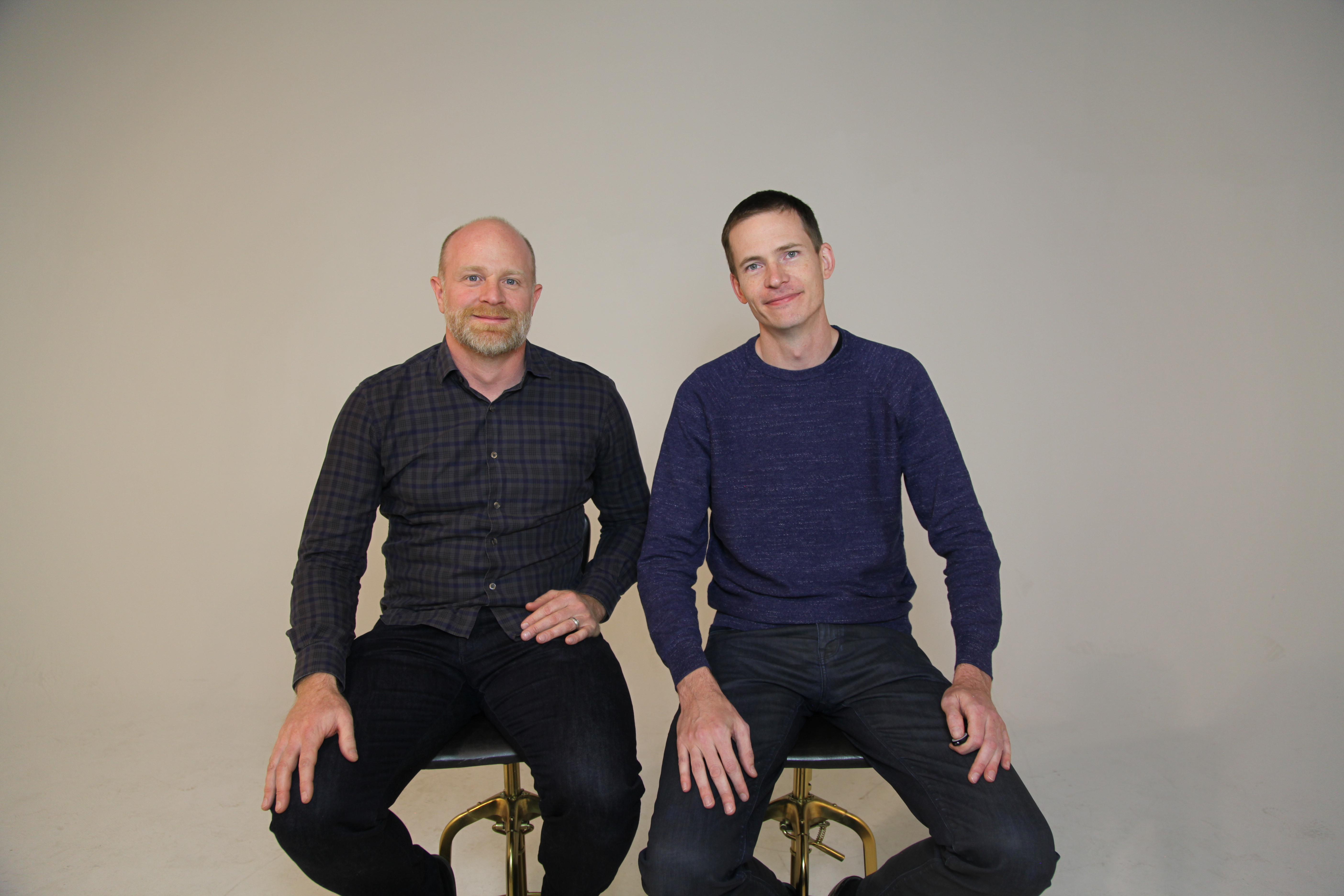 Hyperia (Hyper-Intelligence-Augmentation) produces a speech recognition software that businesses can use to cut down on the amount of time they spend communicating. Specifically, Hyperia's People+ tool can record meetings and calls, accurately transcribe them, highlight important information and even provide notes afterward. In September 2019, the company raised $2.5 million.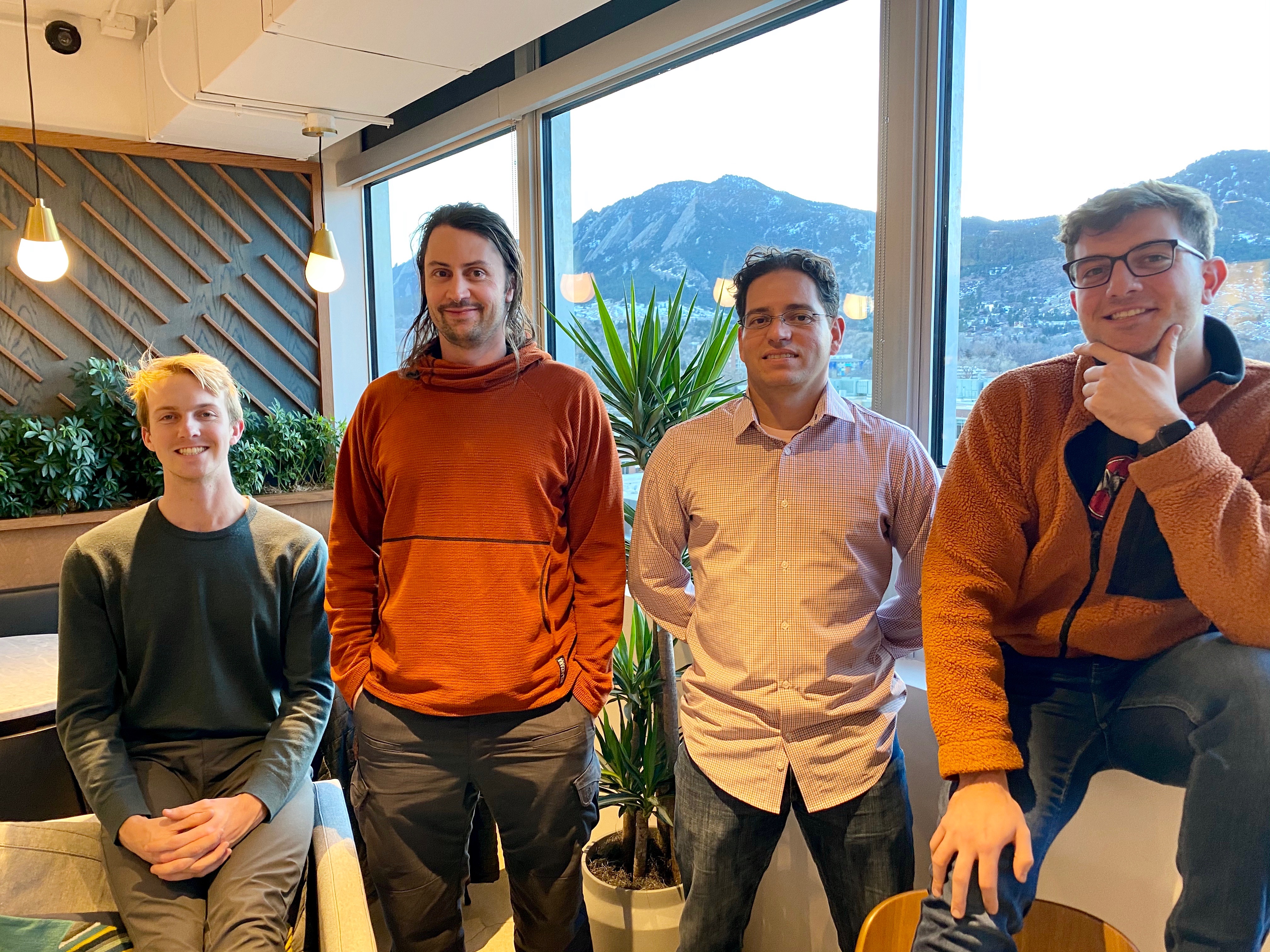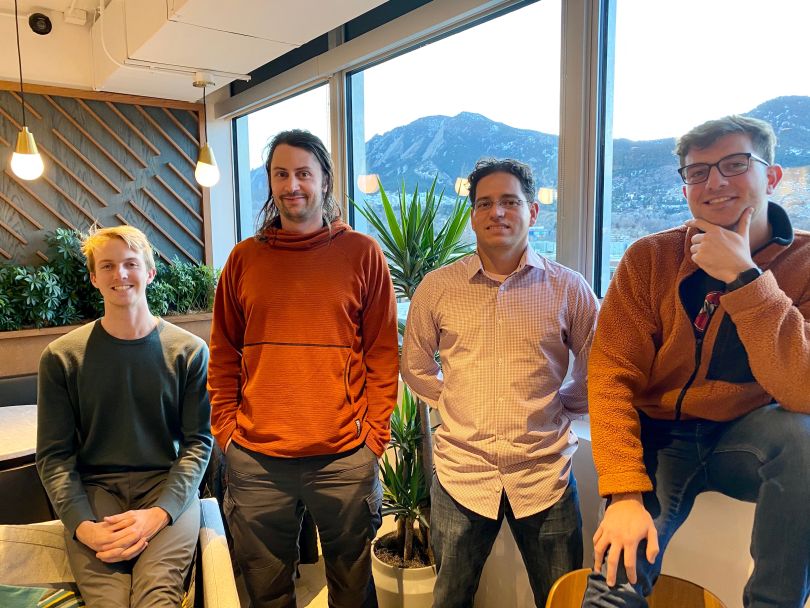 With so many businesses hoping to become the trailblazers of the cannabis industry, there's ample room for startups that want to aid them in their business goals. Best In Grow is an office management tool that aims to help cannabis companies become more efficient in their day-to-day operations by providing one place for managers to communicate with their teams, set and track sales goals, and follow product performance. Co-Founders Jake Levin and Andrew Duffy are also both co-founders of The Vibrance Group, a Boulder-based hemp company.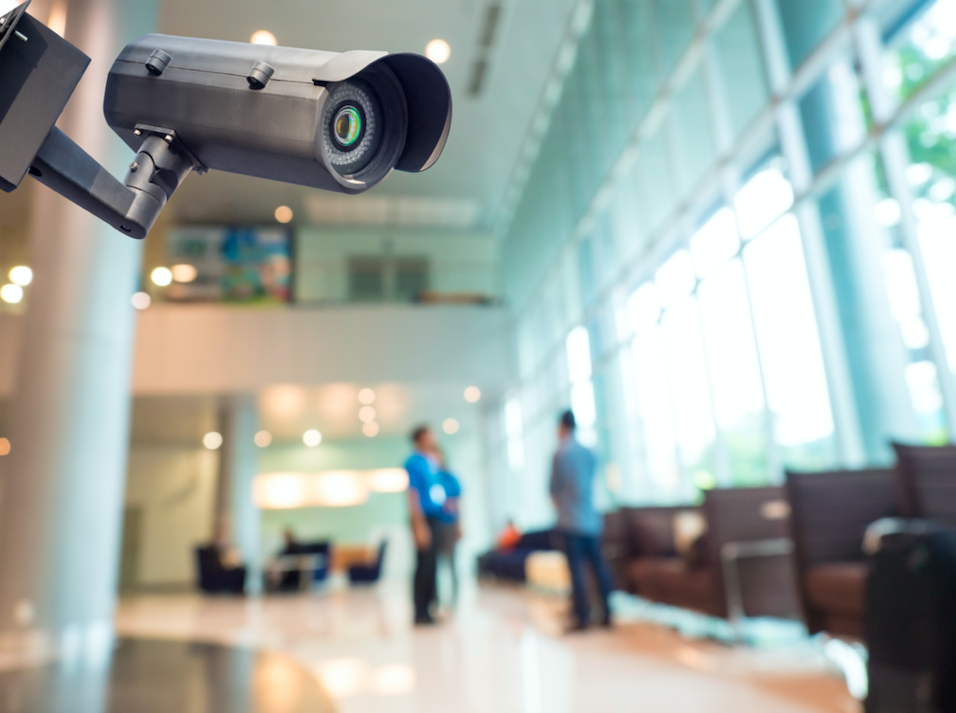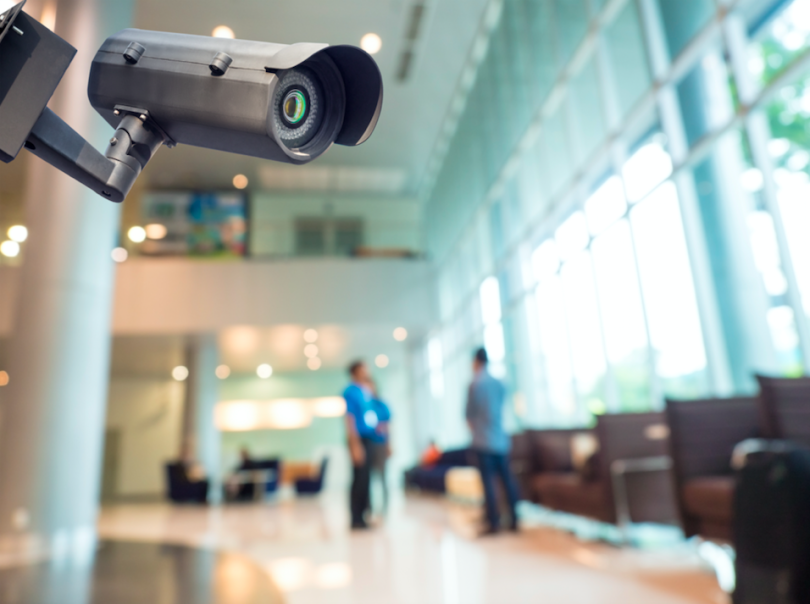 Cameras are showing up in places many people never would've imagined them — including televisions and children's toys. Many of them just record and send images to a server for storage, but Boulder AI's cameras also utilize deep learning to record that data and distribute it to customers in real time. Real-life applications for this technology might include monitoring traffic, counting pedestrians at a crosswalk or keeping an eye on train tracks to avoid accidents.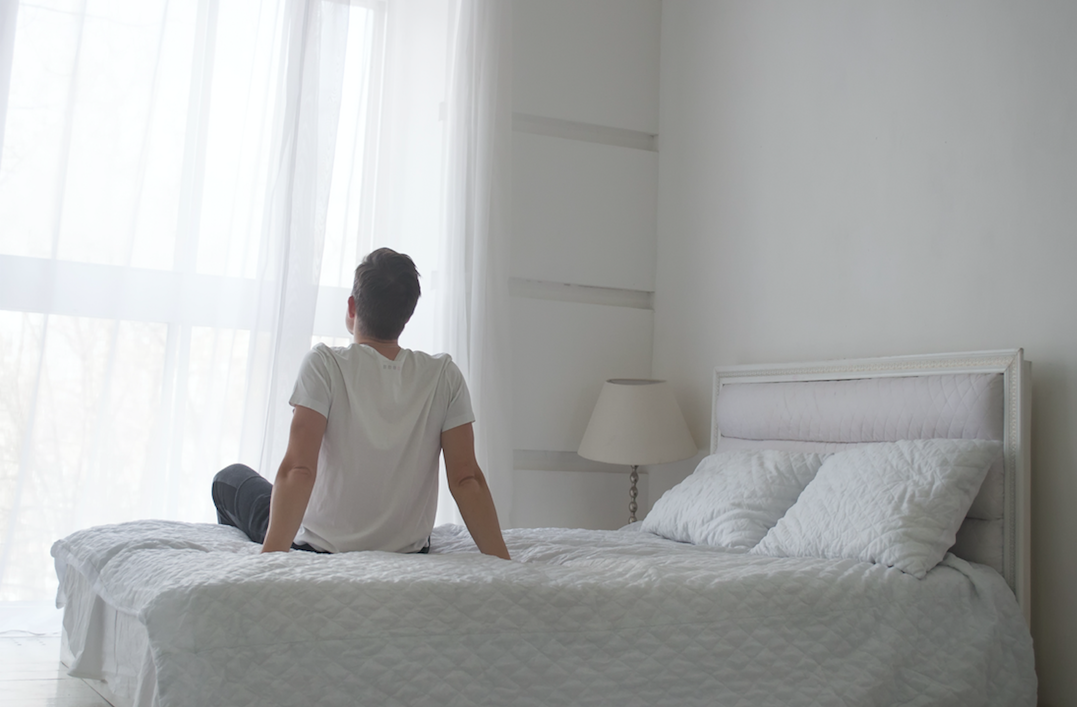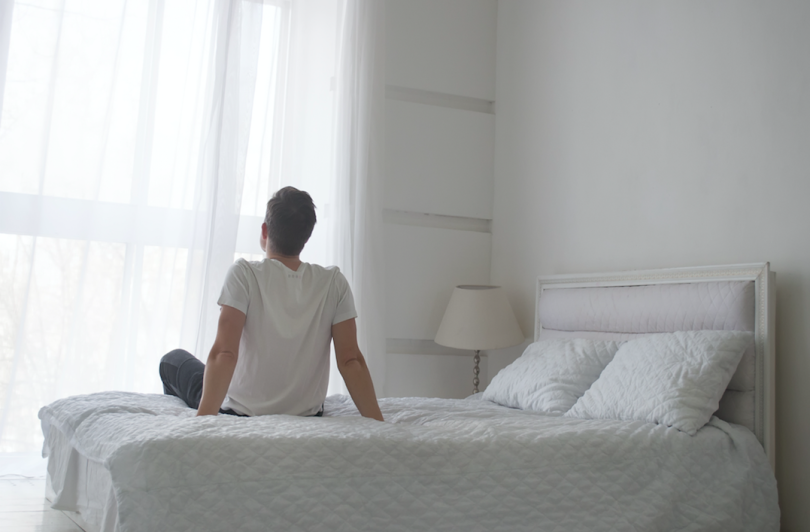 Waking up in a bad mood can set the tone for the entire day. To counter that negative start, some people exercise, meditate or walk their dogs. Denver-based Cactus presents another option. Originally founded as "Kinecho" in 2018, the initial focus of the app was on recording family memories. But, users were more interested in engaging with each other and talking about their own experiences. After pivoting and launching a new product in 2019, Cactus asks users a different question at the start of every day to help start their days on a high note.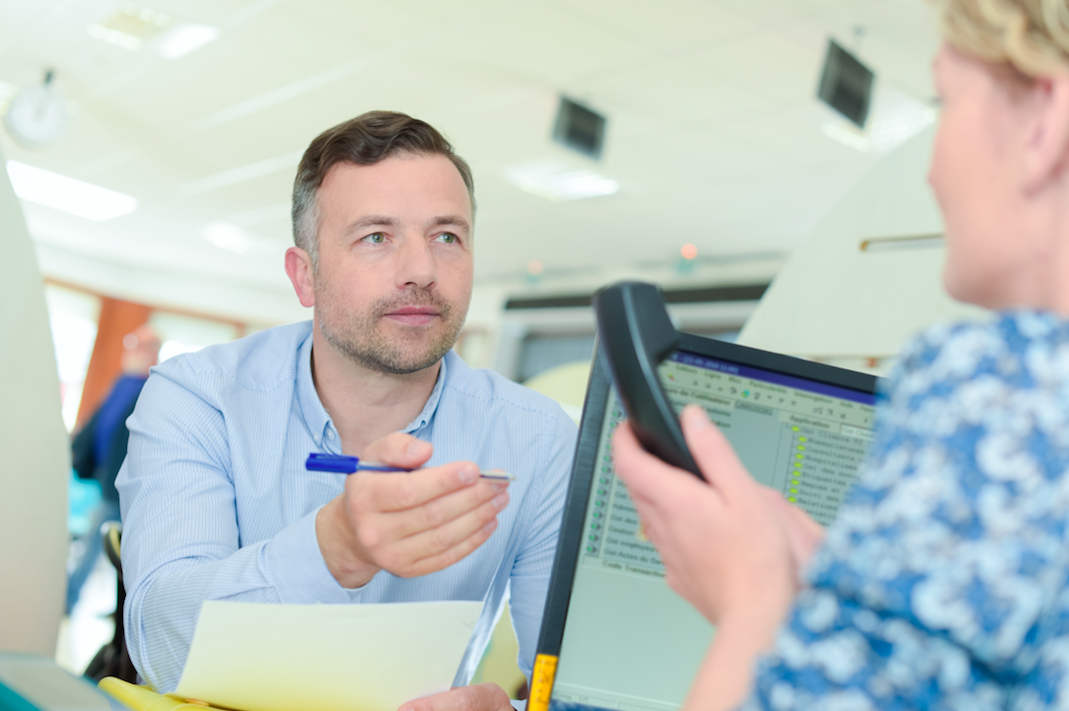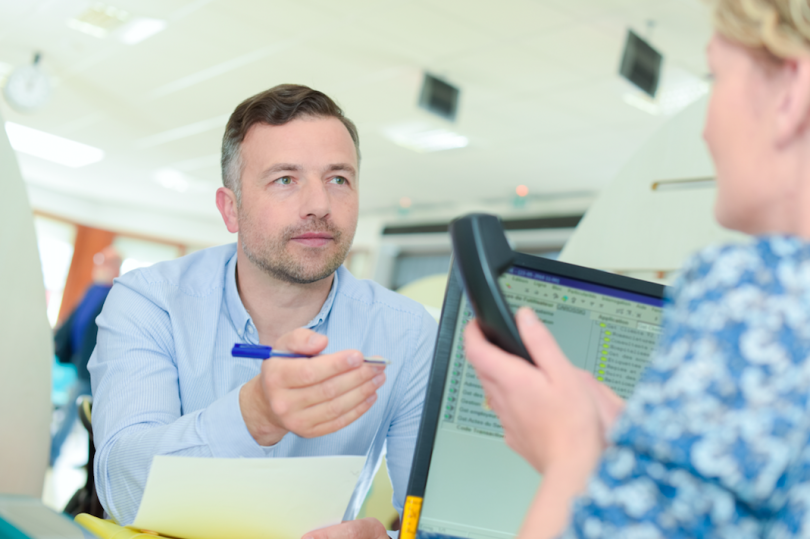 No one really enjoys shopping around for insurance policies — largely because the process can take up to a day, if not longer, due to filing and processing. Cake Insure hopes to make the process a little smoother through automation and the convenience of a mobile platform. The startup claims to help small businesses purchase compensation insurance for their staff members "in the amount of time it takes to get a cup of coffee." Cake Insure was spun out of its parent company, Pinnacol Assurance.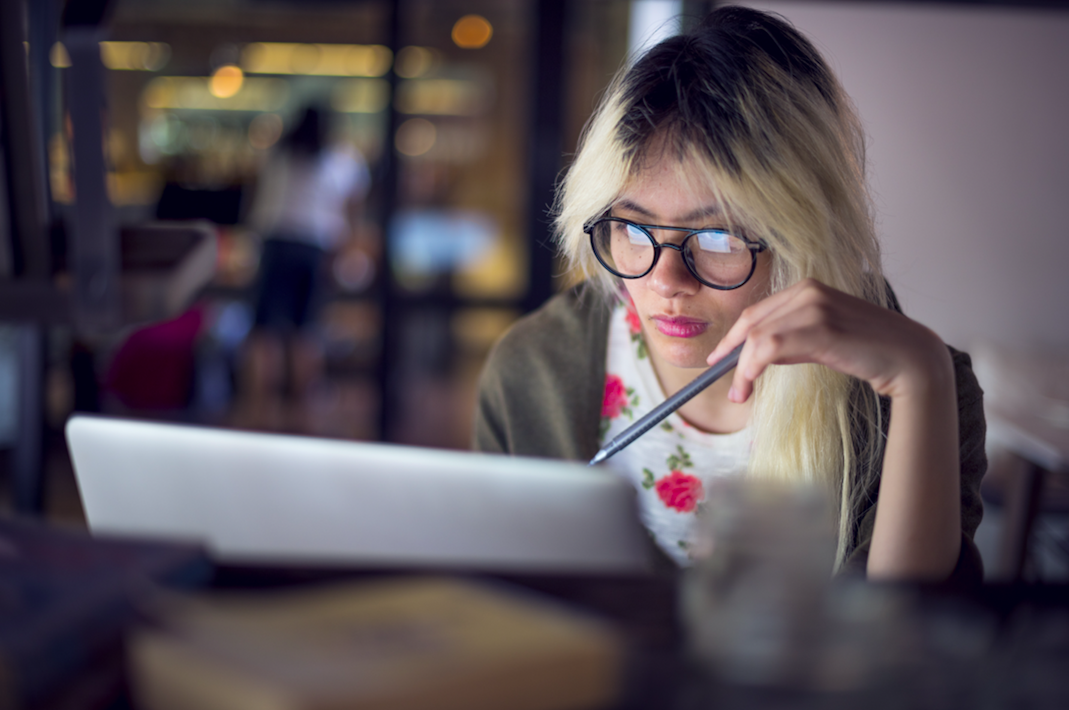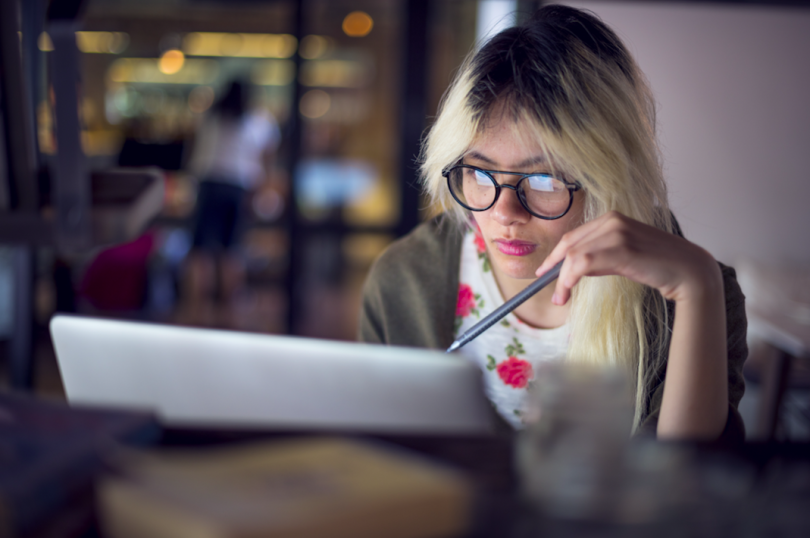 Campus allows colleges and universities to consolidate their dated operations into a modern portal. The platform allows students, faculty and staff members to see their tasks — finding out when assignments and quizzes are due, submitting grades and documents and receiving notifications — all in one place. Campus has established partnerships with Falmouth University, Cornerstone University and Rutgers University.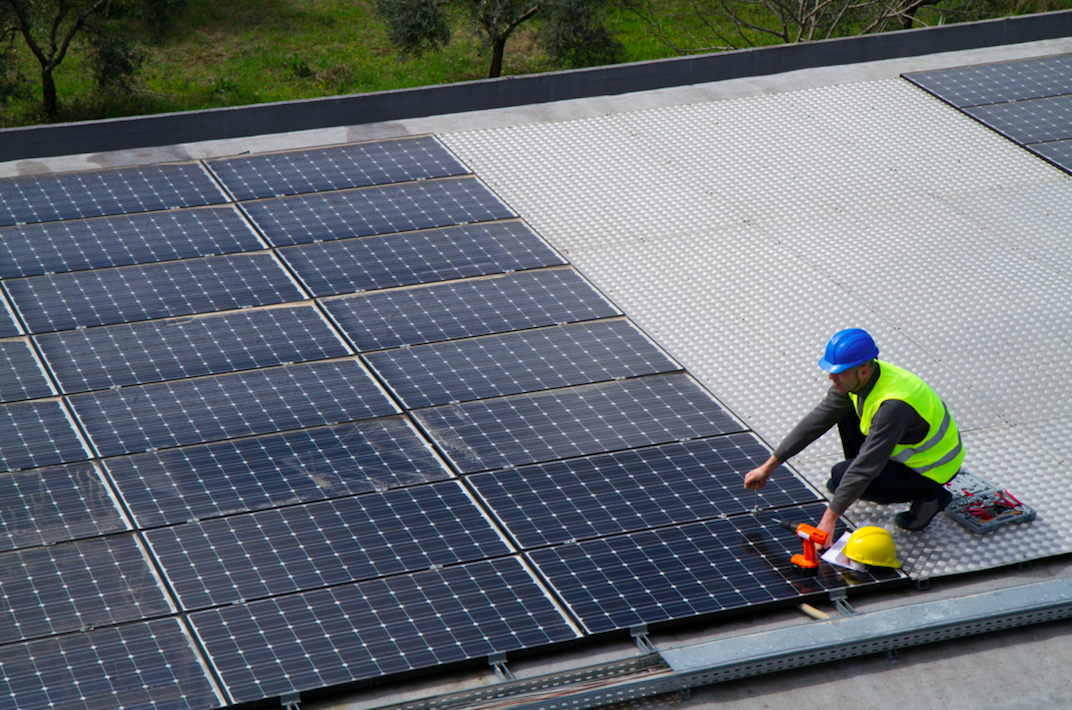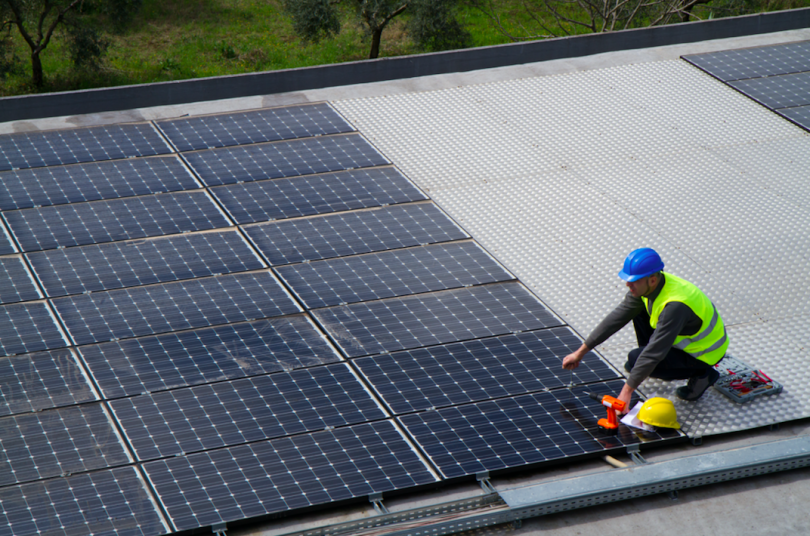 Sustainability is top of mind for major corporations and nitty-gritty startups alike, as companies are increasingly converting their offices to run on solar power and making money off the endeavor. Catalyze converts commercial properties to solar, allowing them to save money and even bring in some extra green by selling off excess stored energy. The company raised $4.6 million in 2019.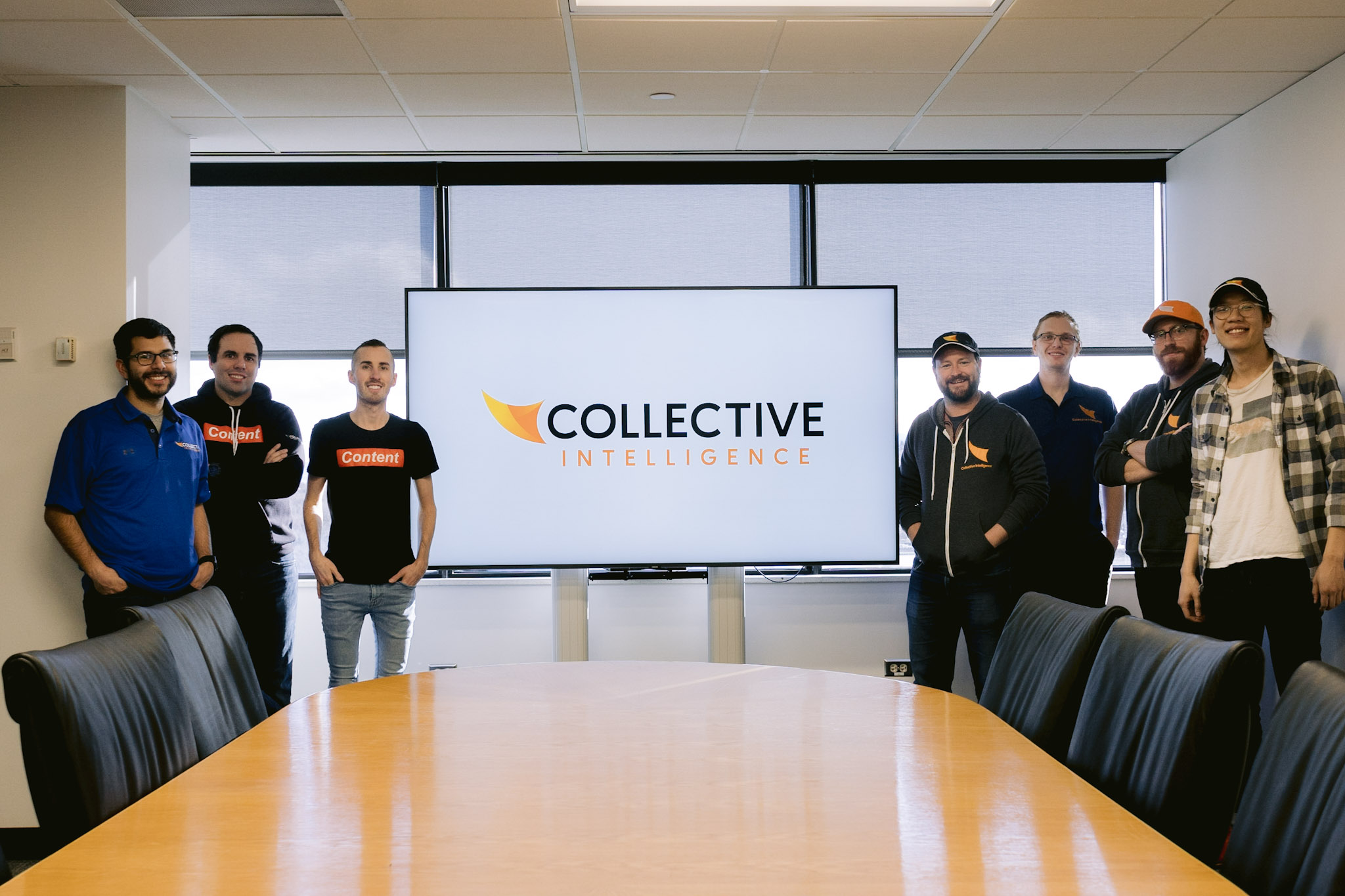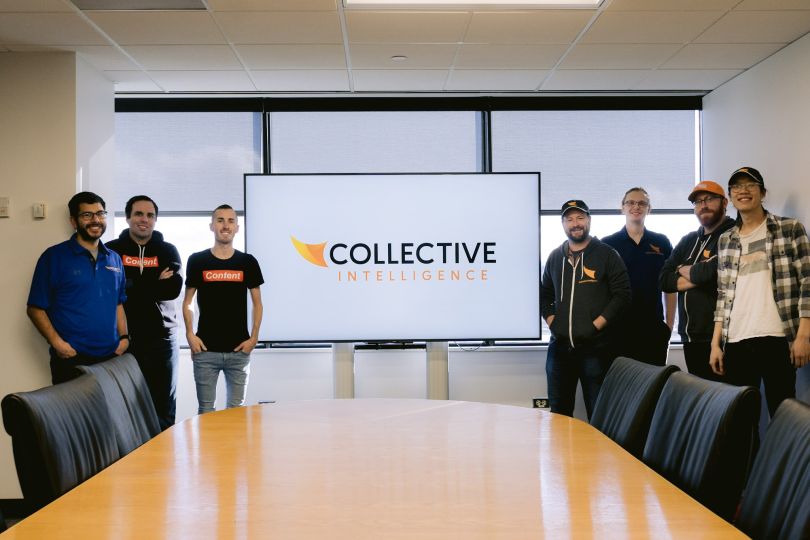 Content is still king in many regards, yet not all creators get the most bang for their buck. Collective Intelligence utilizes data about how readers consume content, crowdsourcing surveys to analyze customers' existing content and figuring out how to improve it. The company launched in January 2019 with $1.5 million in seed funding. To date, Collective Intelligence has customers from solar energy, retail and the small business market.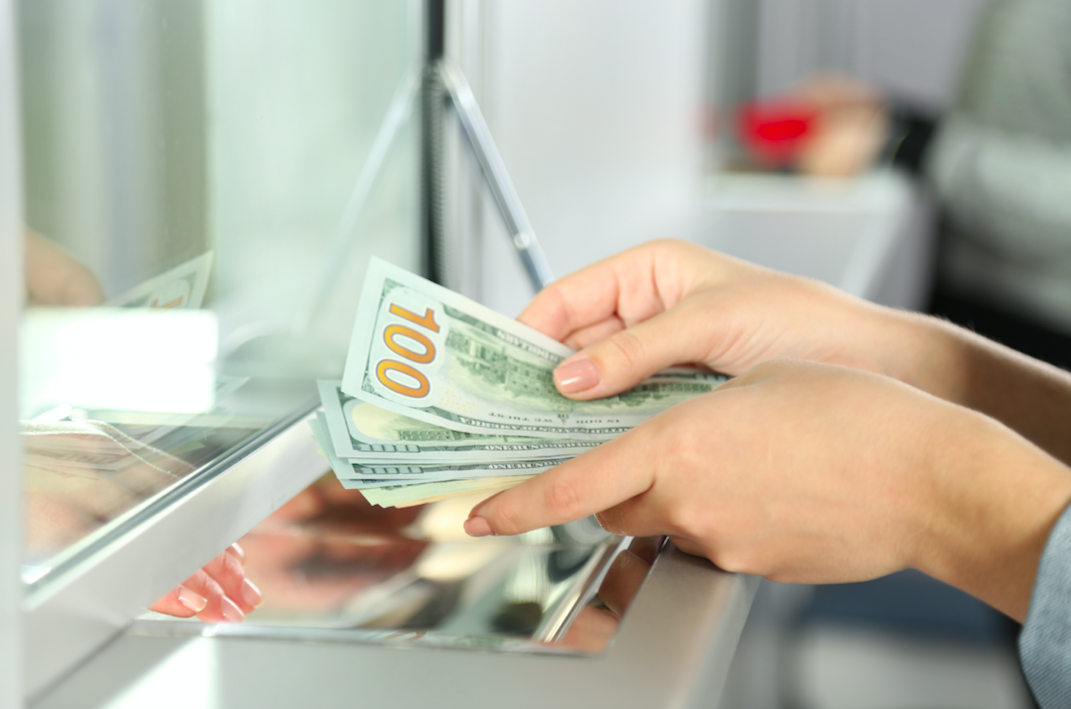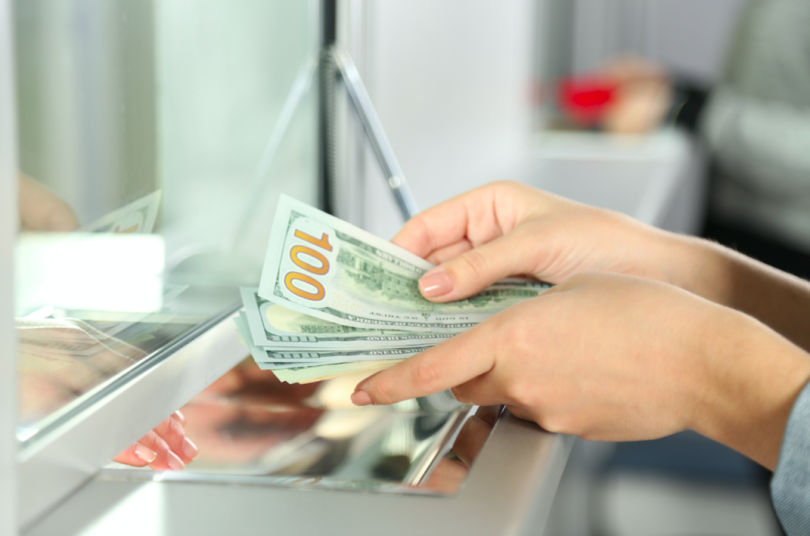 For the 1.7 billion underbanked people around the world, credit unions are often the most convenient option for financing and lending. Unfortunately, serving such a large user base makes these organizations targets for security threats. CULedger, a credit union-owned CUSO (credit union service organization), has created technology that protects credit unions and their members from identity theft and fraud in all banking interactions, from call center authentication to lending to new account opening. Credit unions will be able to implement the technology and utilize the current and future applications that run on it. In December 2019, the company completed a pilot program of MemberPass, a digital identity built on distributed ledger technology, in three U.S. credit unions.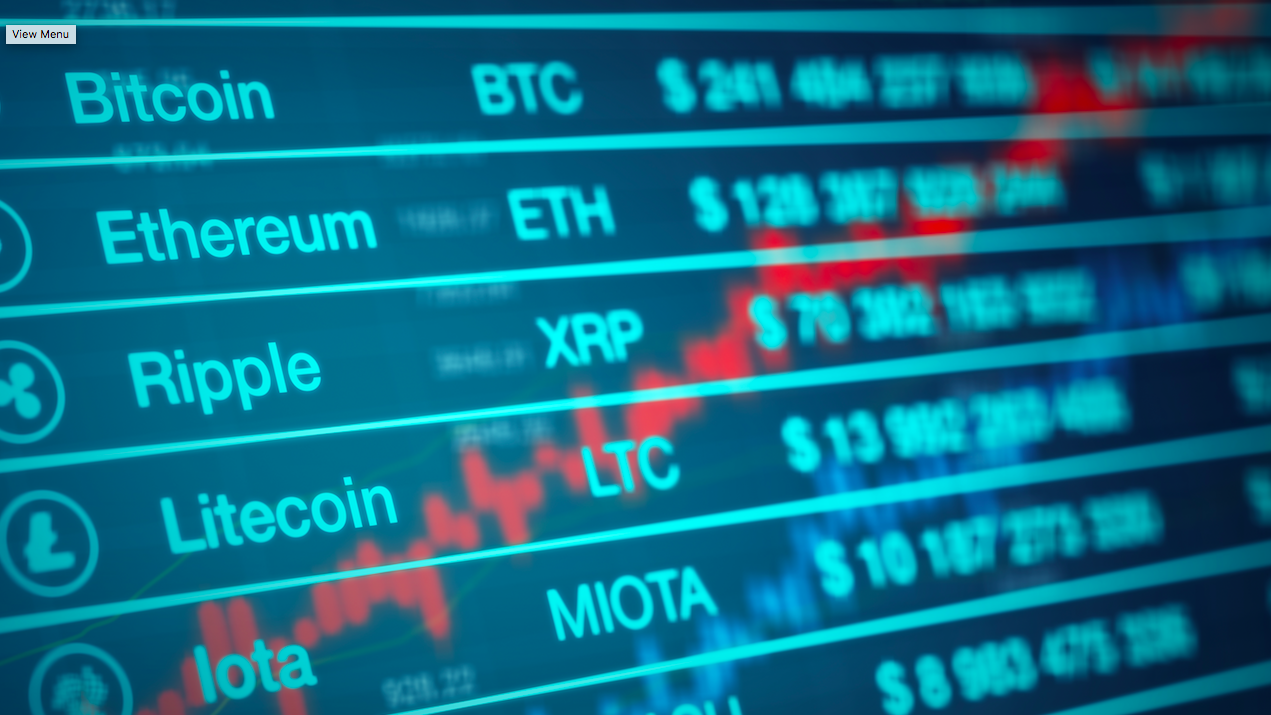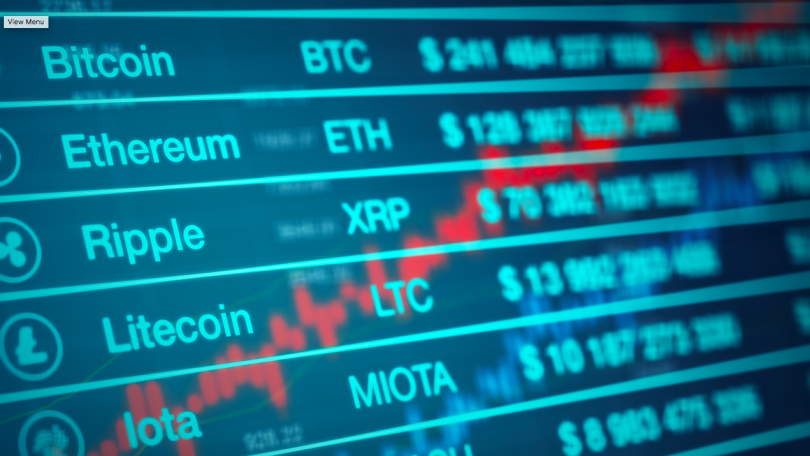 The whole point of the blockchain revolution was the hope that tokens and coins representing value would be able to be moved easily between two parties. Unfortunately, moving blockchain tokens and coins from one wallet to another is anything but simple. Dapix, which has raised $8 million to date, allows customers to move different types of tokens and coins from one digital wallet to another. The company says its blockchain technology will be able to make sending and receiving payments from one cryptocurrency to the next more seamless.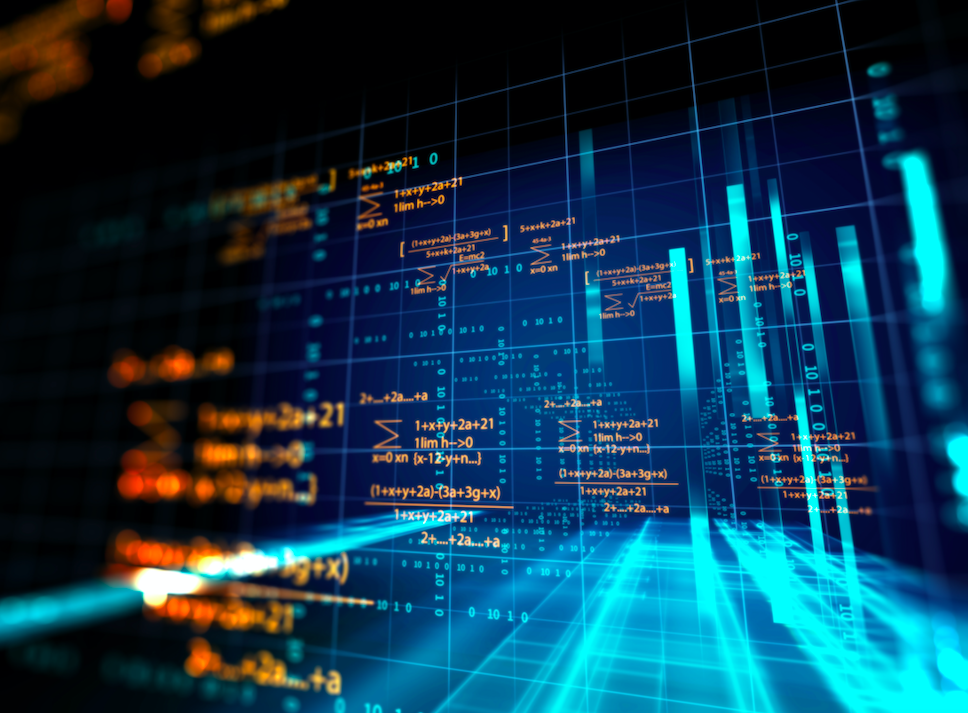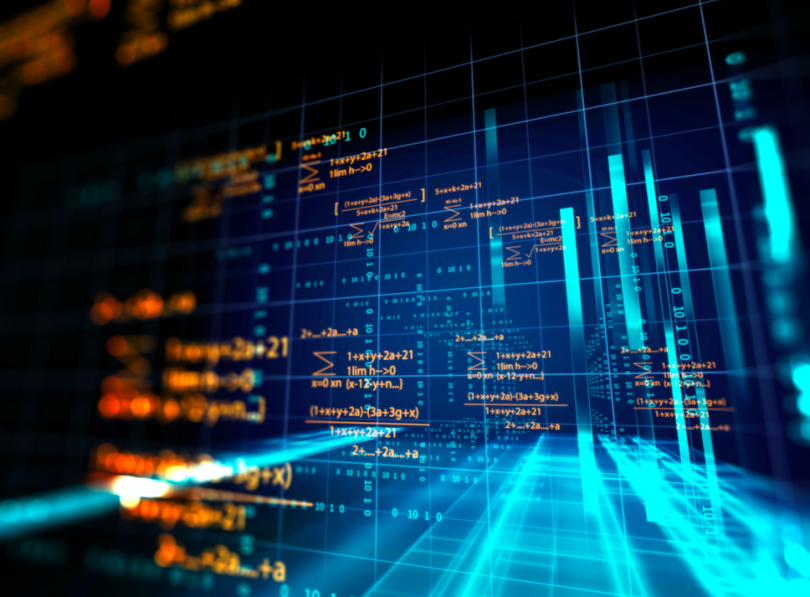 Before hedge funds and investment firms could fully commit to exploring the worlds of cryptocurrency, they needed a way to tap into the proper insights to guide their decisions. Digital Assets Data saw this as an opportunity to fulfill a need and released its own software and data feeds that house specialized cryptocurrency information. To date, the company has raised $9.5 million, including $6 million in seed funding when it launched in March 2019.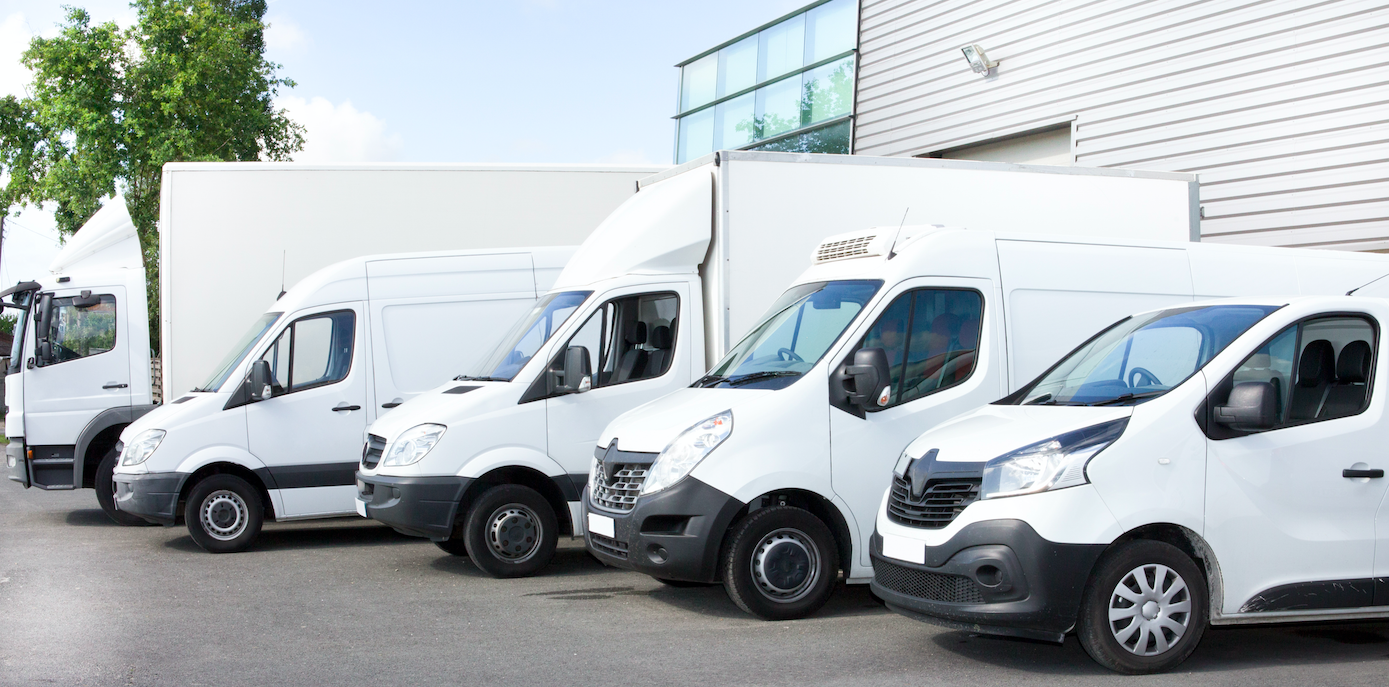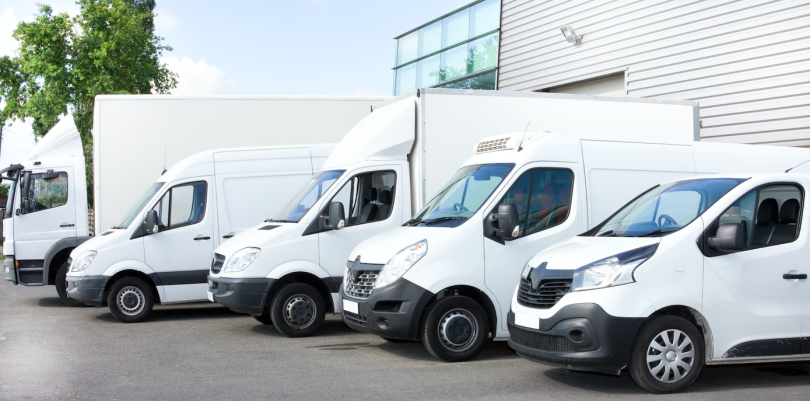 Business owners in the cannabis industry have to spend a considerable amount of time keeping up with the latest rulings and ordinances to make sure they don't impact their businesses. On top of that, there are logistical headaches — varying legal hurdles from state to state and various transportation methods — that add to the emerging sector. Dyspense helps clients by consolidating and tracking deliveries and ensuring compliance along the way. Dyspense has a presence in 11 states where cannabis is legal.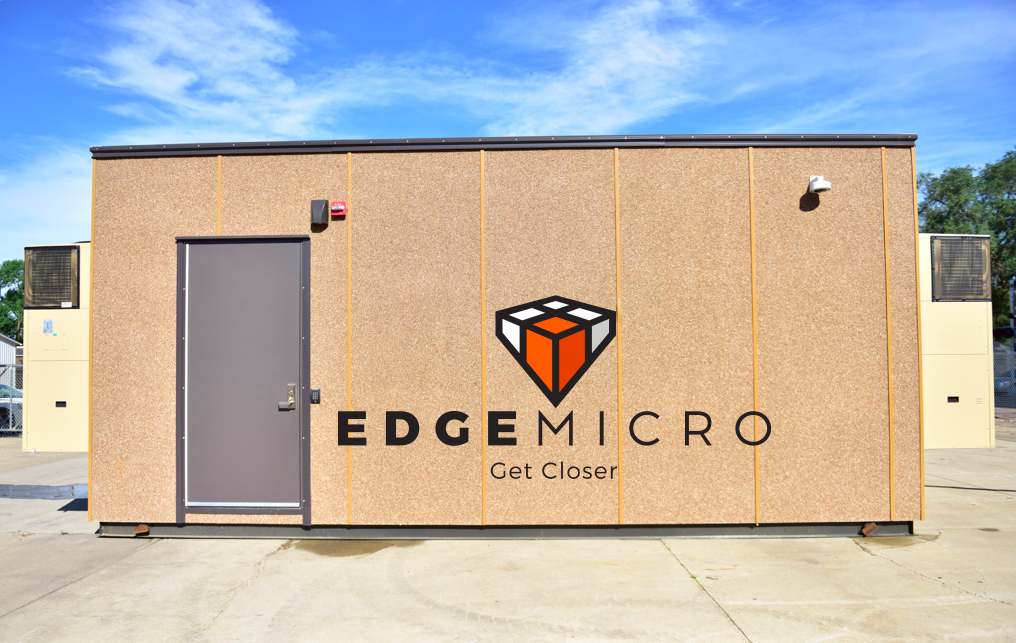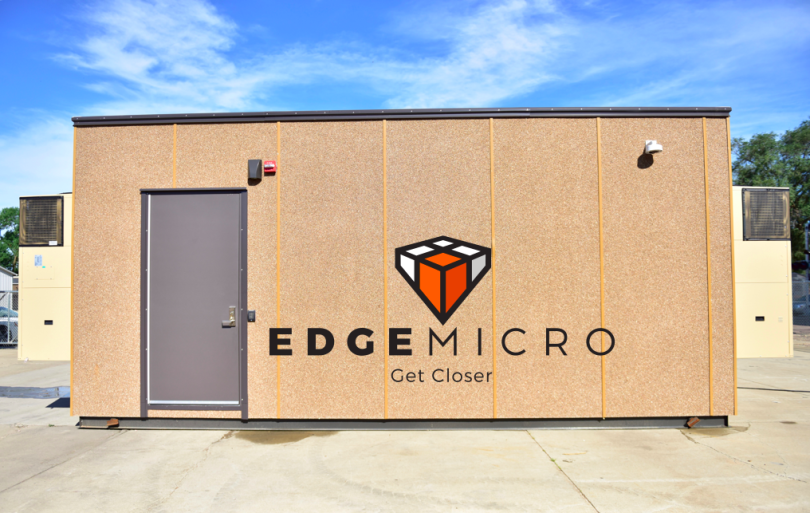 Much of the internet we use operates through cloud-based systems, which heavily favor certain geographical areas due to their proximity to central hubs with higher speeds and connectivity. But EdgeMicro is betting on the idea that the future of the mobile internet involves placing modular data centers in a variety of less common locations, such as parking lots, rooftops and cell towers. Co-Founders Mike Hagan and Greg Pettine began EdgeMicro in July 2017.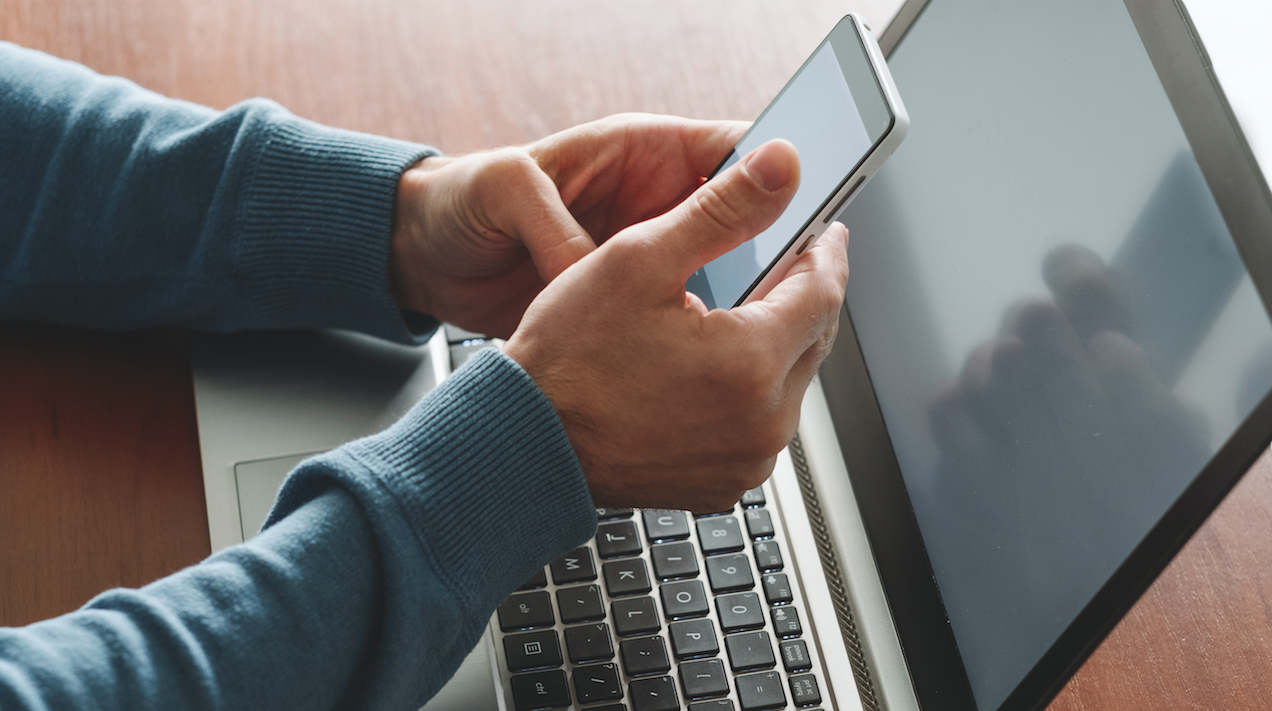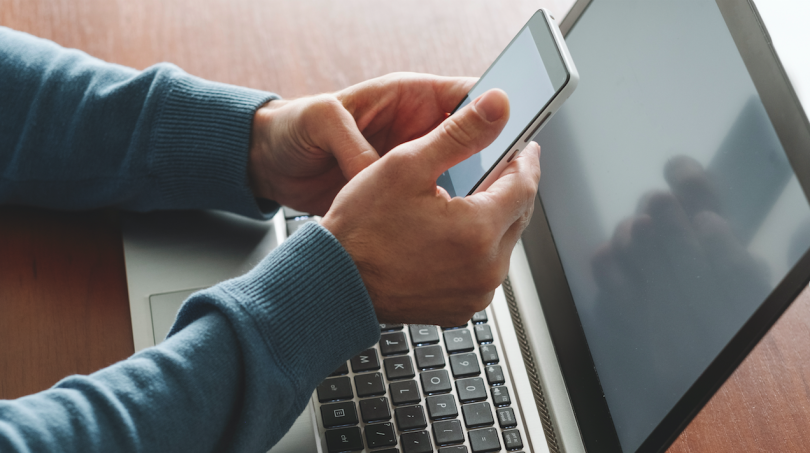 Who wants to follow a two-step authentication process to access a hard drive every morning when they log in? There's a race in the tech space to find the middle ground between offering the most reliable cybersecurity for database owners and maintaining convenience. Ethopass says it can help users securely access devices without depending on logins, biometrics or authentication by encrypting data on users' devices to avoid risks of a breach. Prior to Ethopass, Founder and CEO Bert Robertson founded or co-founded three Greater Denver area companies.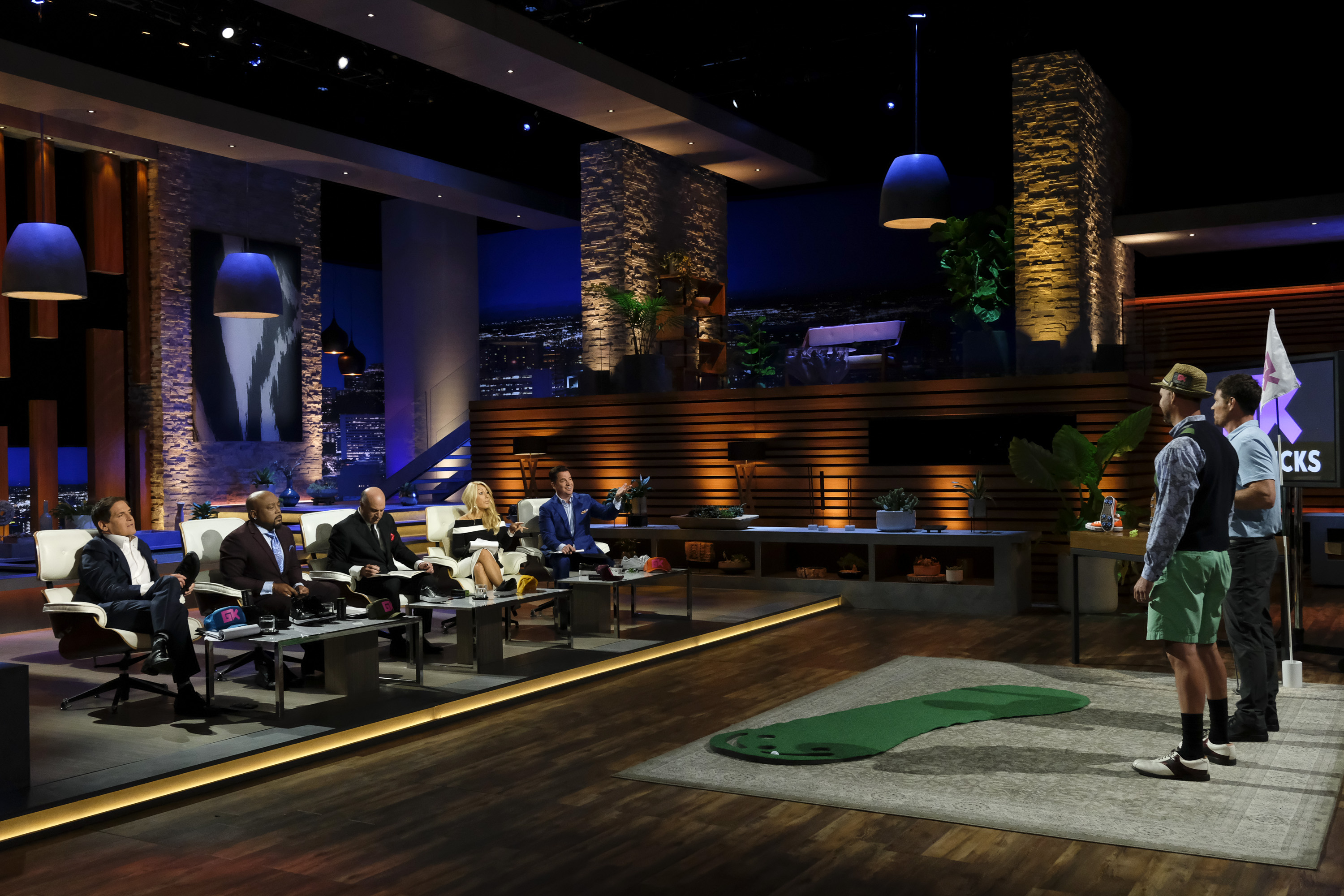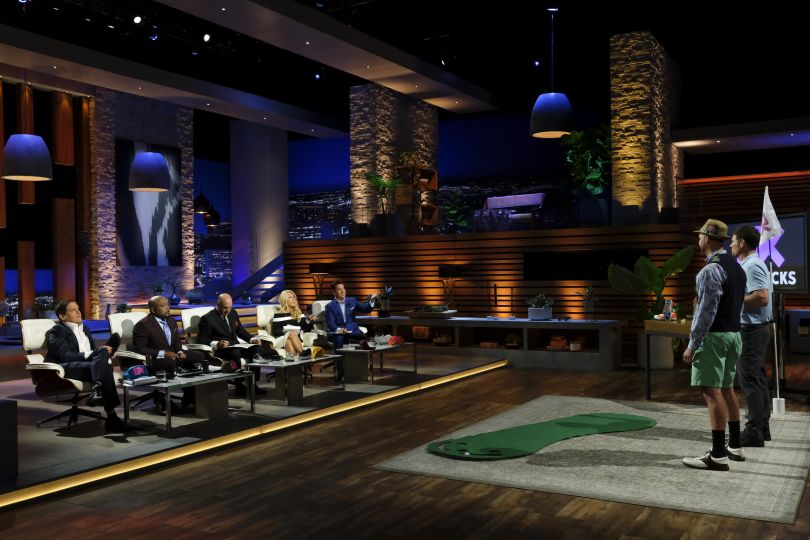 Co-Founders Tyler Stuart and John Krosky went on ABC's "Shark Tank" in October 2019 hoping to broker a deal for their company, Golfkicks. The e-commerce company helps golfers convert everyday shoes into golf cleats by selling them a kit that adds traction to the soles of their shoes to make them both golf course-ready and stylish. The idea ended up wowing the sharks, with Golfkicks securing $300,000 and a partnership with Mark Cuban.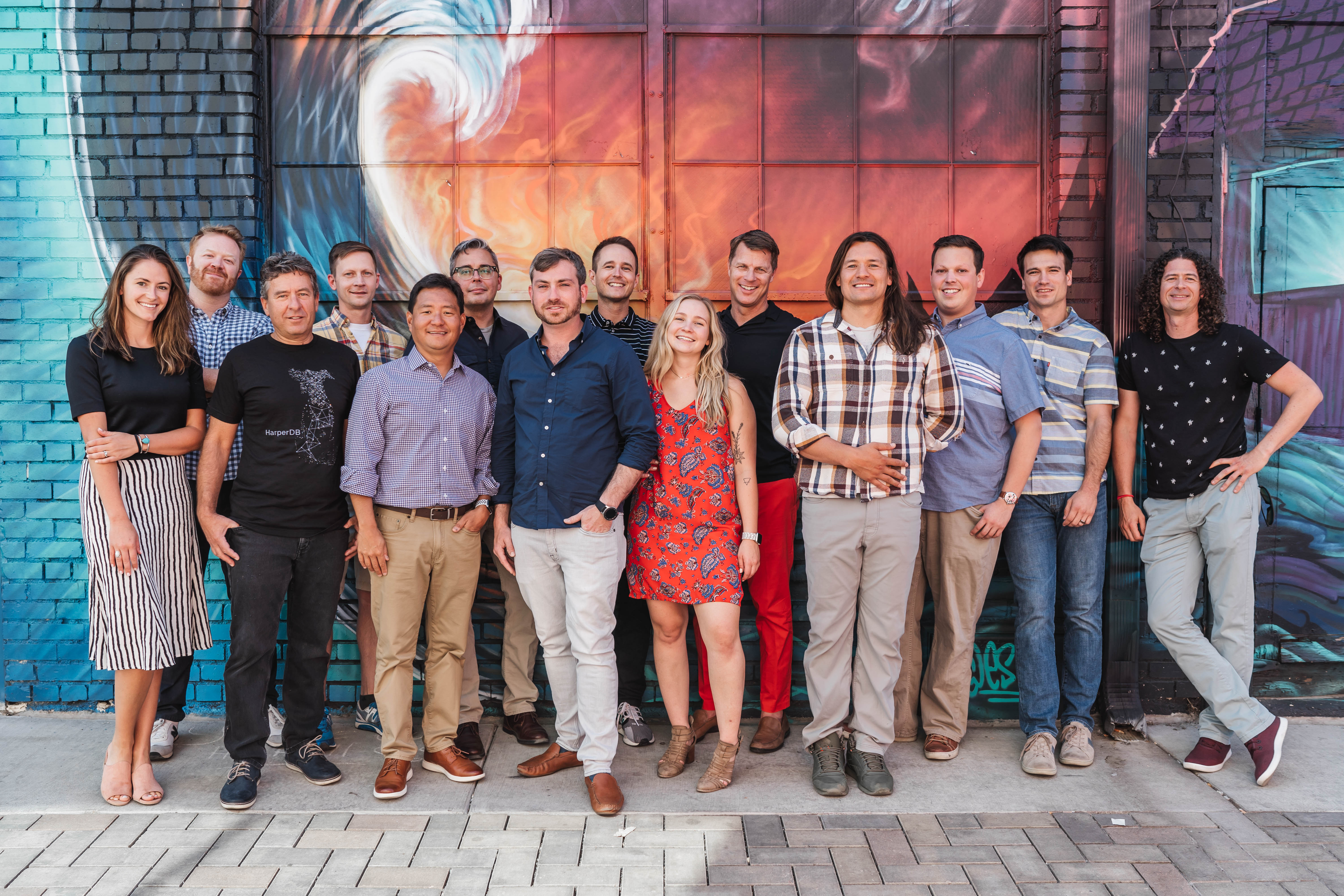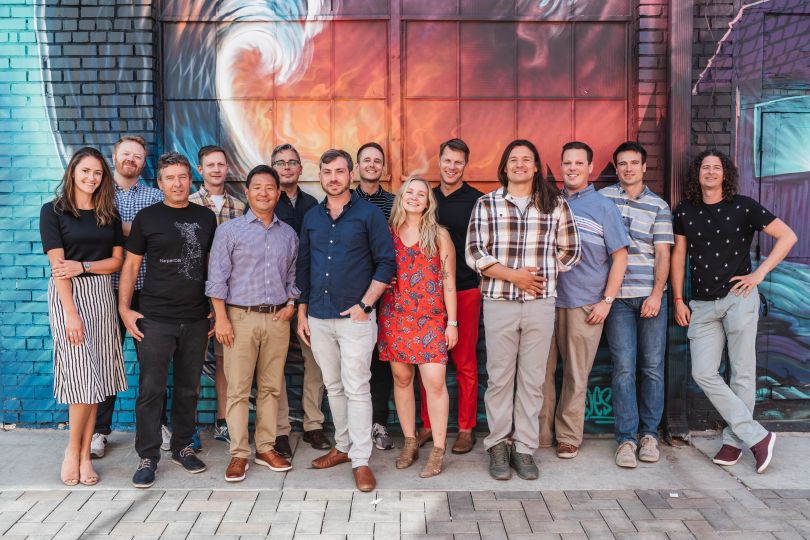 Despite big data's increasing prevalence, it's no easy feat to monitor or manage. HarperDB has developed a tool that allows developers of all skill levels to manage big data workloads nearly instantaneously. Companies can have the luxury of being able to see their data and make the right decisions without the necessity of database administrators. In 2019, HarperDB raised $4 million, bringing its total funding to $6.2 million.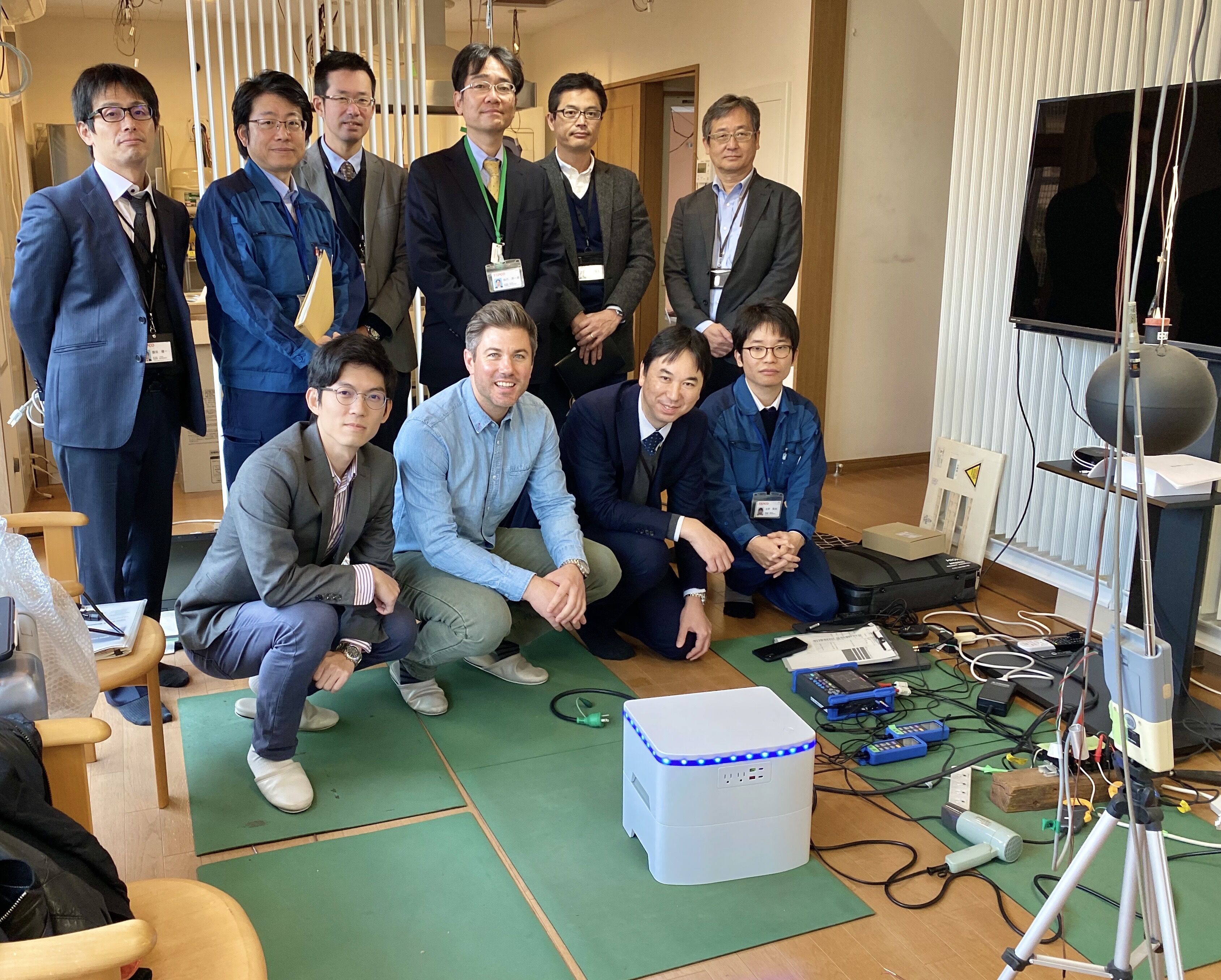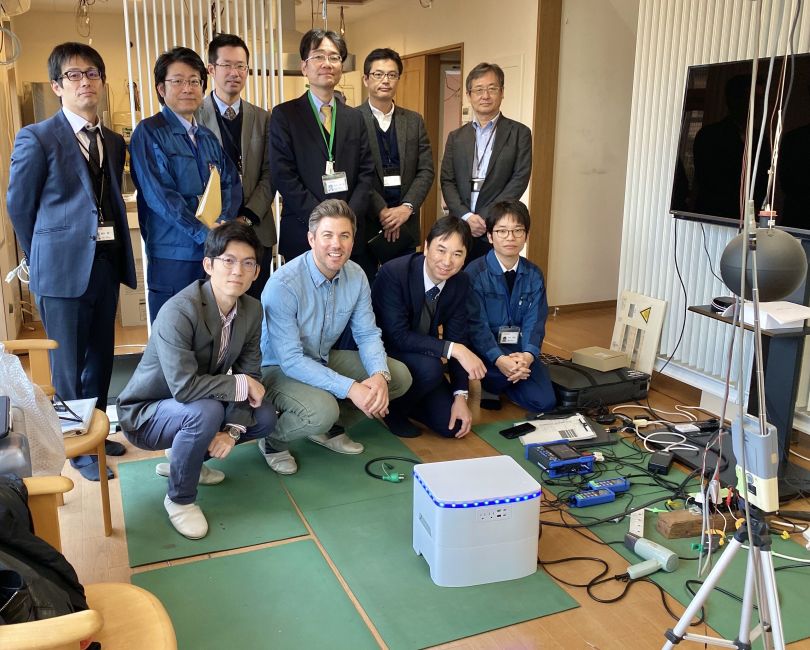 Sustainable energies like solar and wind promote a more eco-friendly approach to energy — but what happens to a home's power when it's not sunny or windy? Hygge Power is stepping in to help users avoid power outages and monitor how much energy they use through its OPO Plug and OPO Hub products and companion app. To date, the company has raised $1.8 million in funding.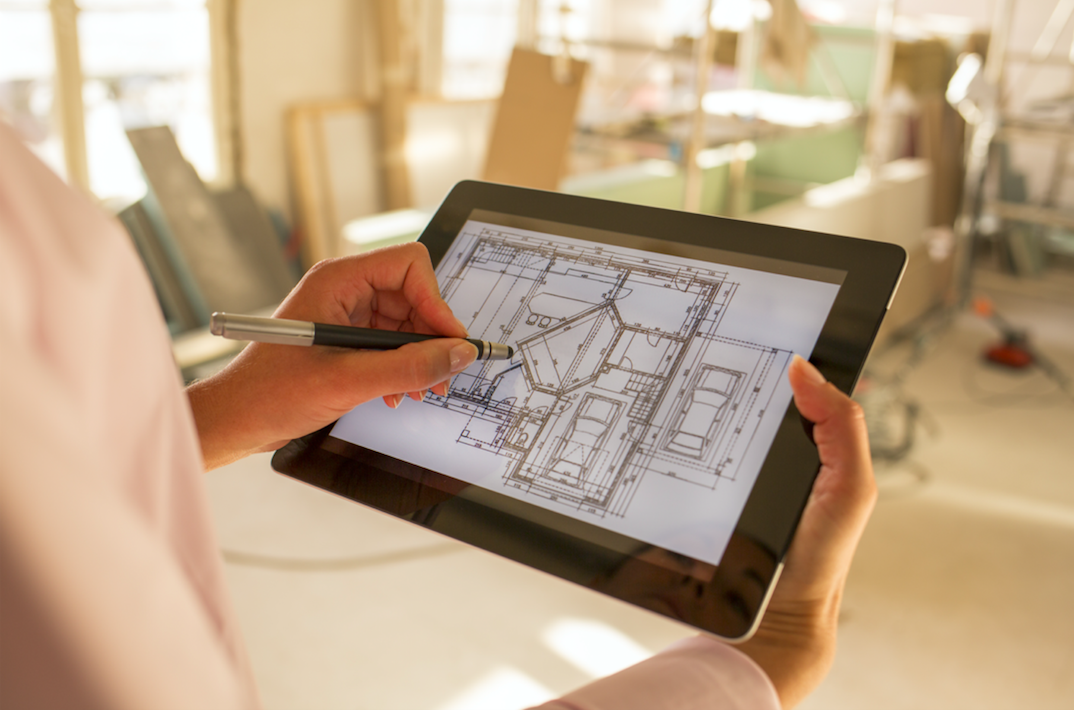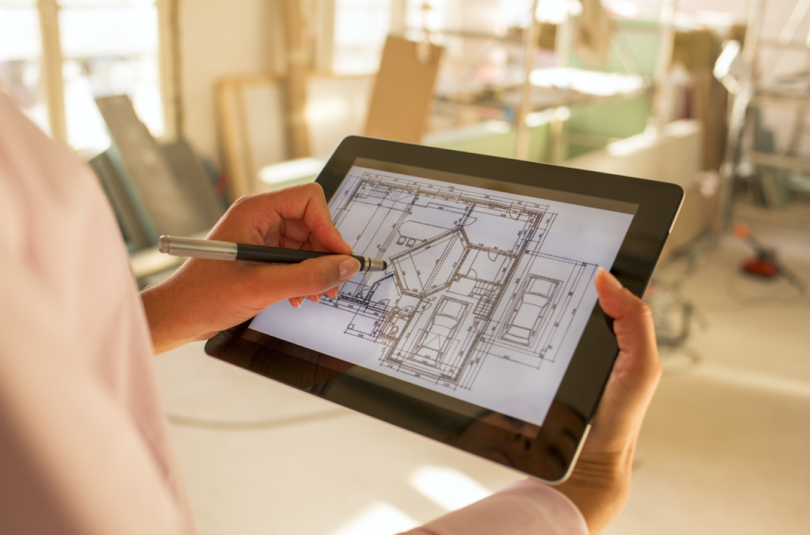 InsurData uses data to help underwriters make more informed decisions when making estimates for clients. When used correctly, InsurData's product, which includes mobile augmented reality and 3D model creation, can help fill in many of the gaps that underwriters have been forced to work around for years, such as unreliable information and data sources. In April 2019, InsurData raised a $3 million seed round.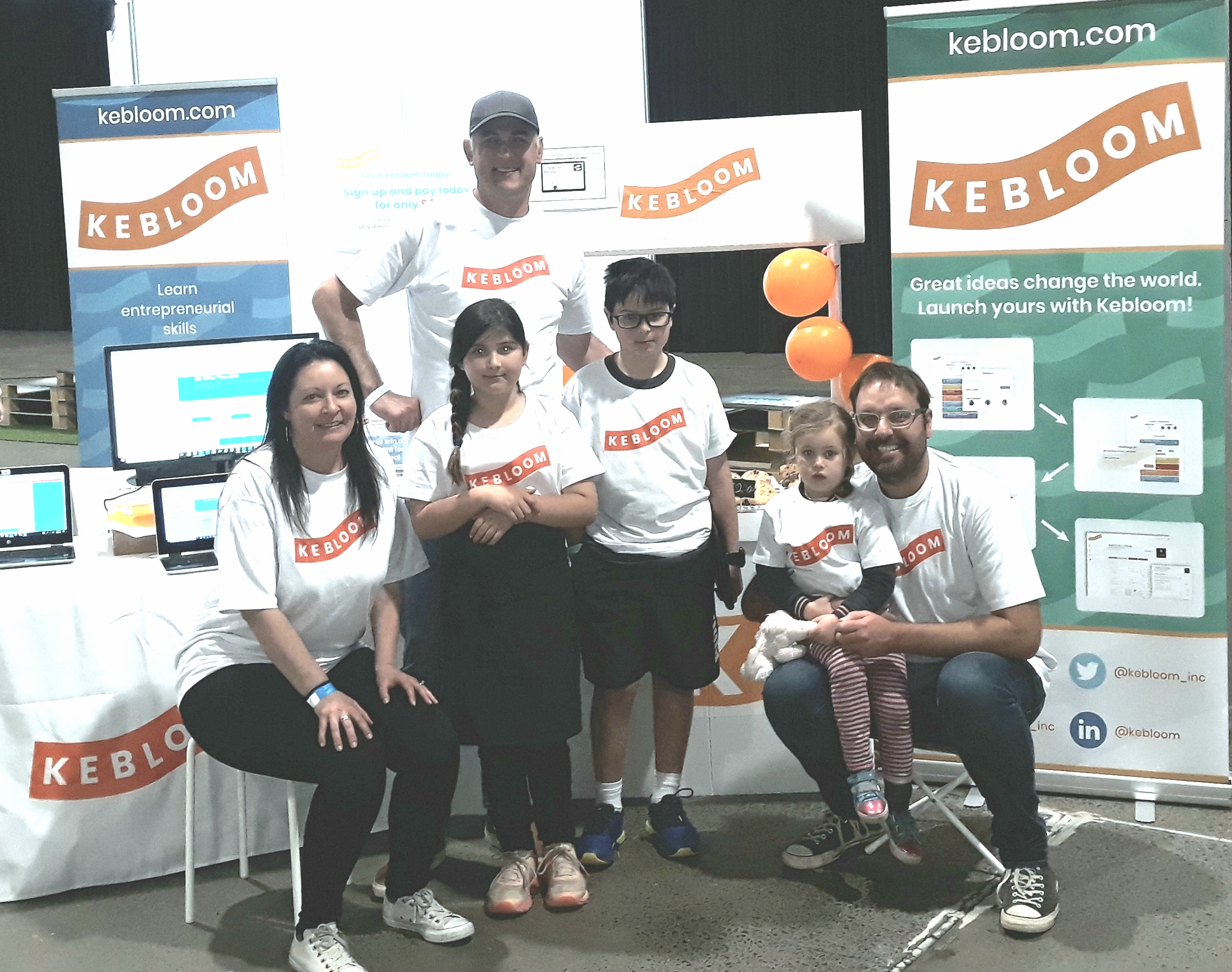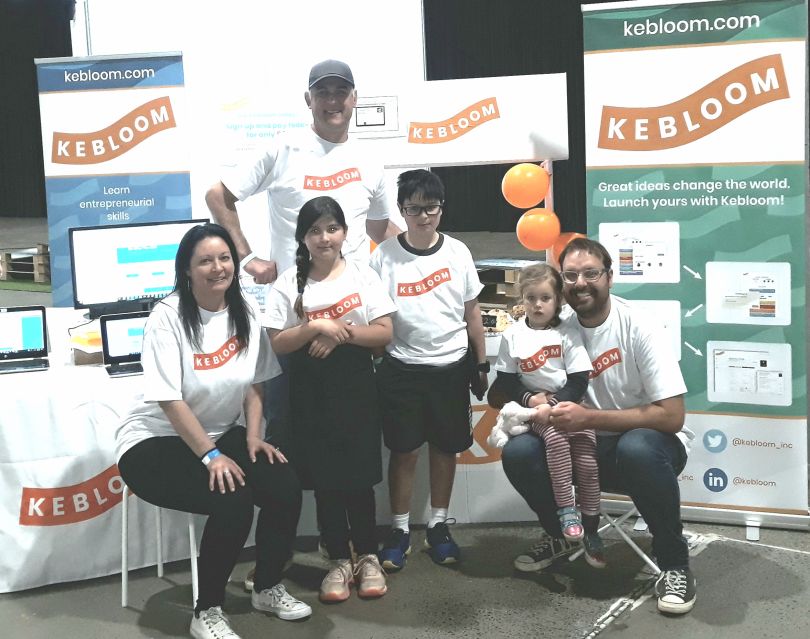 The future will always be filled with uncertainty. What's the job market going to look like? Will education cost even more in 15 years? What skills will be in high demand? Kebloom's child-focused learning platform teaches kids the soft skills they'll need to excel as leaders in the future. After signing up for Kebloom, users get step-by-step directions on the website for generating ideas and following through until they become a reality.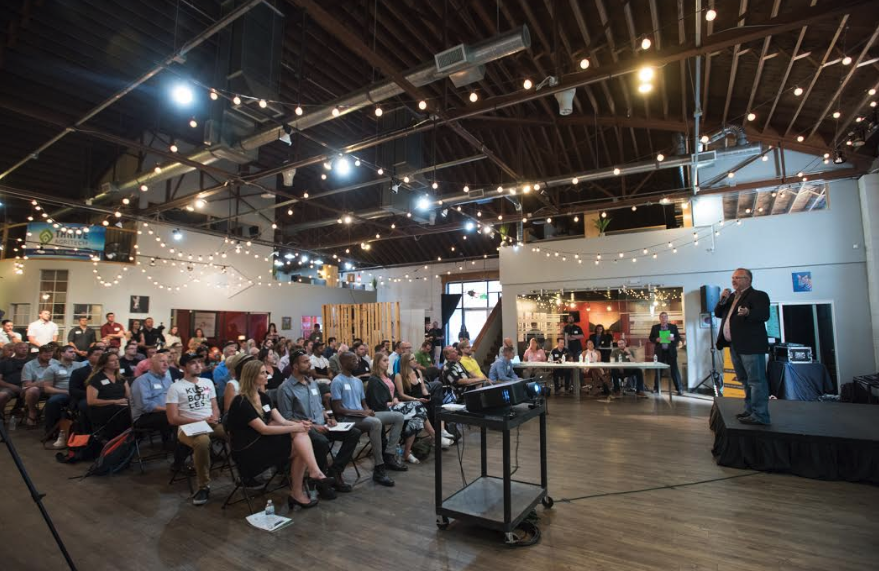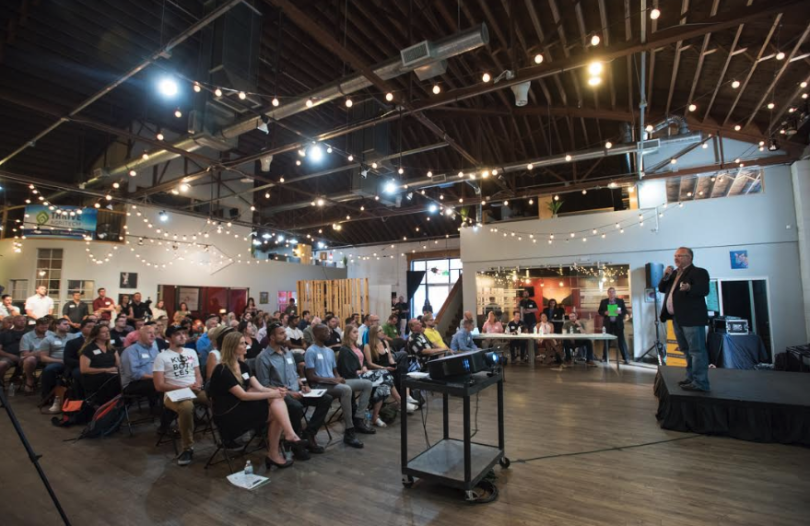 The cannabis industry has sparked many people's curiosities about pursuing professional opportunities in a relatively new field, but a lot of them don't know the first thing about getting their foot in the door. LeafWire serves as a network for people who work in the cannabis industry to connect and find investment opportunities. LeafWire raised $1 million in funding in July 2019, which it used to launch its marketplace feature.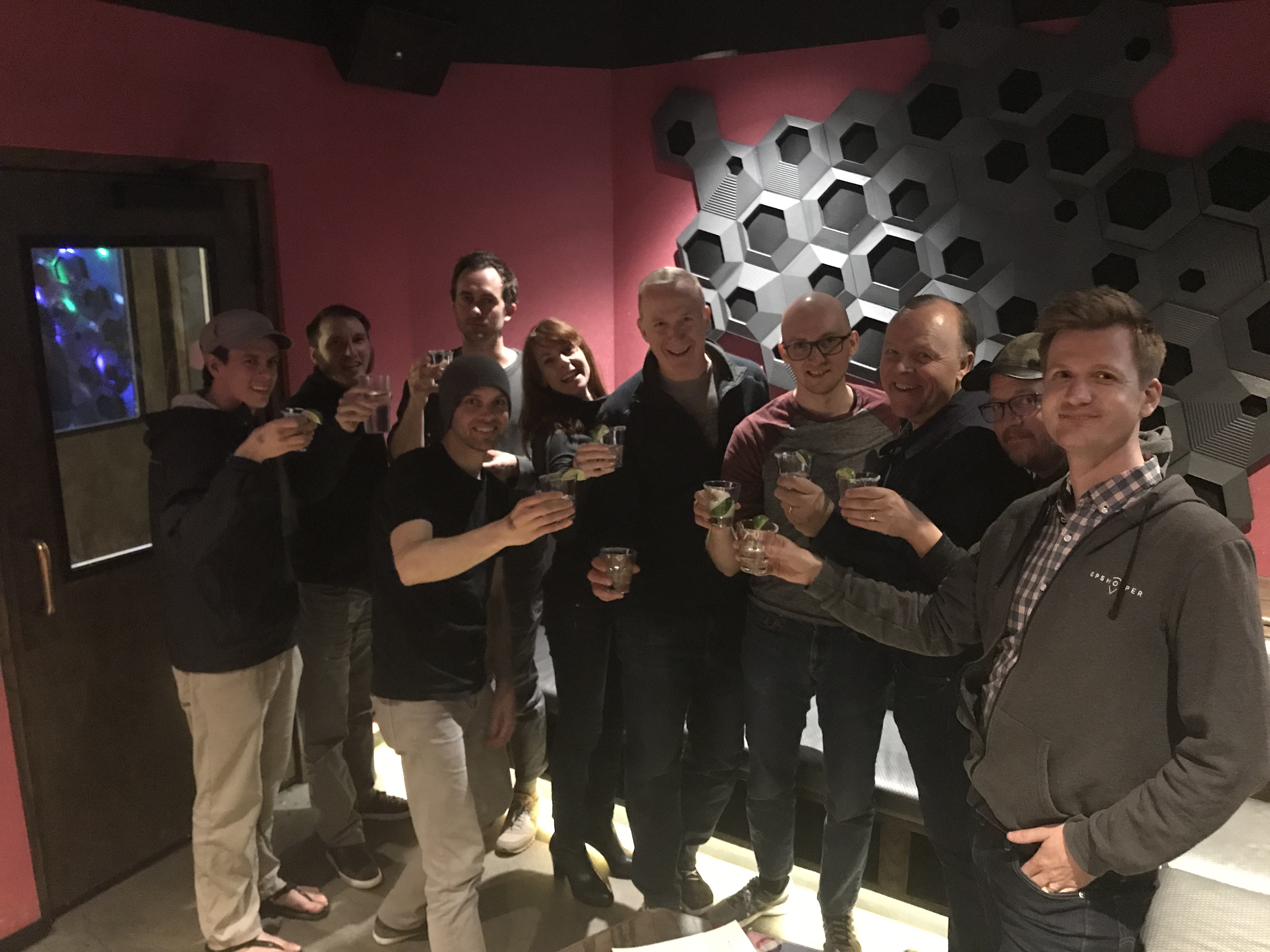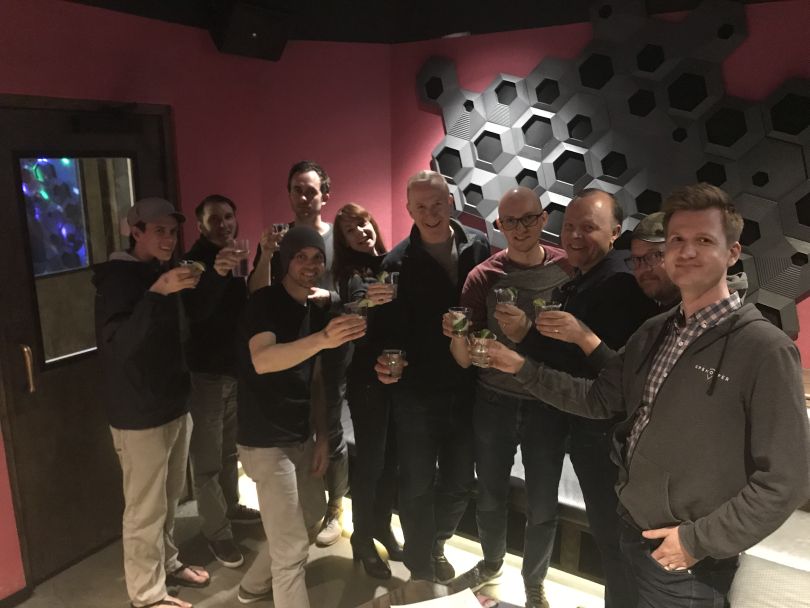 Digital innovation has invaded the grocery aisle. Locai Solutions helps grocery stores offer e-commerce solutions to its customers, create inventory and fulfillment offerings to maximize product selection, and produce AI-driven recipe and product recommendations. Prior to launching and running Locai as CEO, Mike Demko was the CEO of Door to Door Organics, an online grocer company.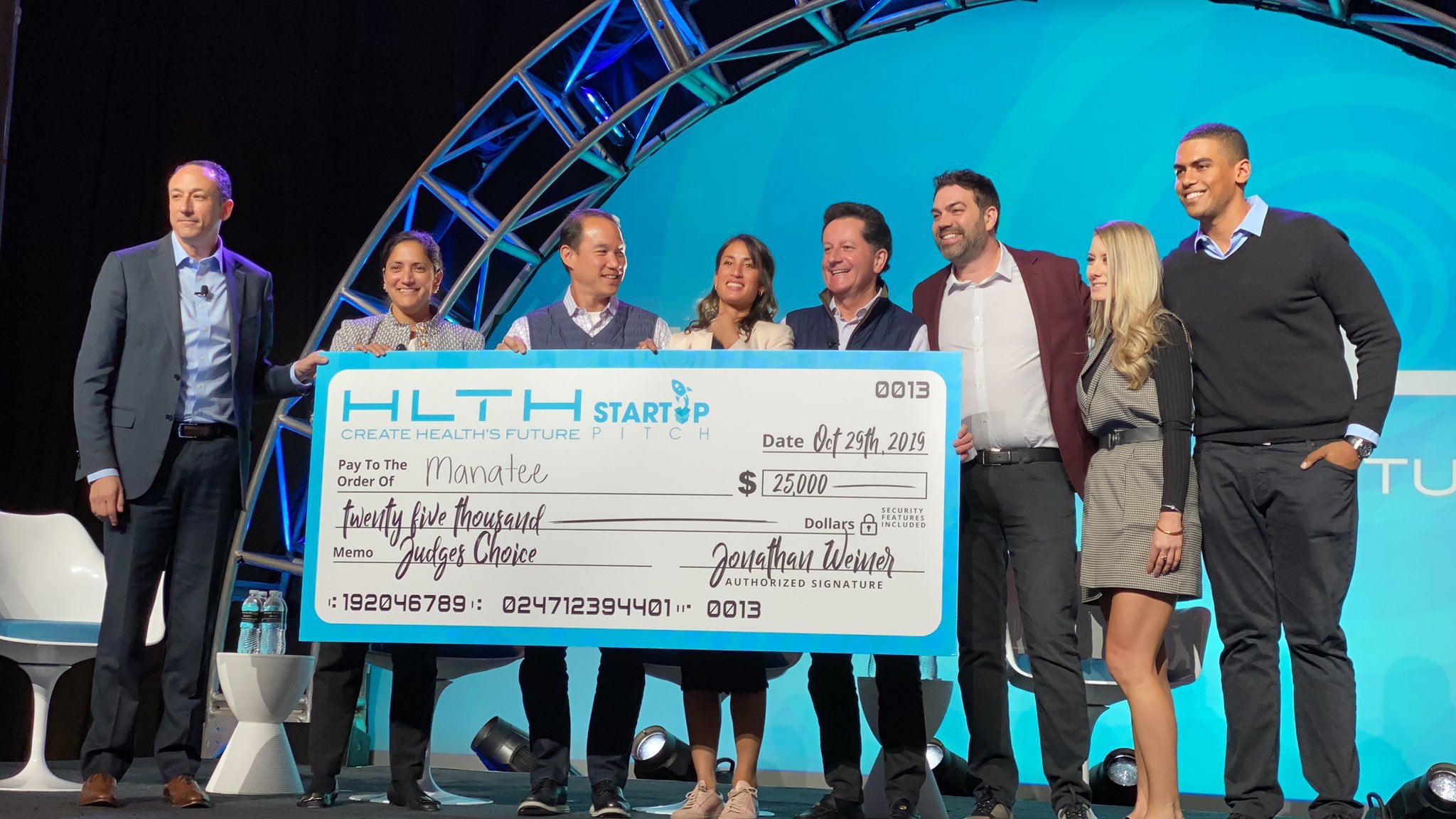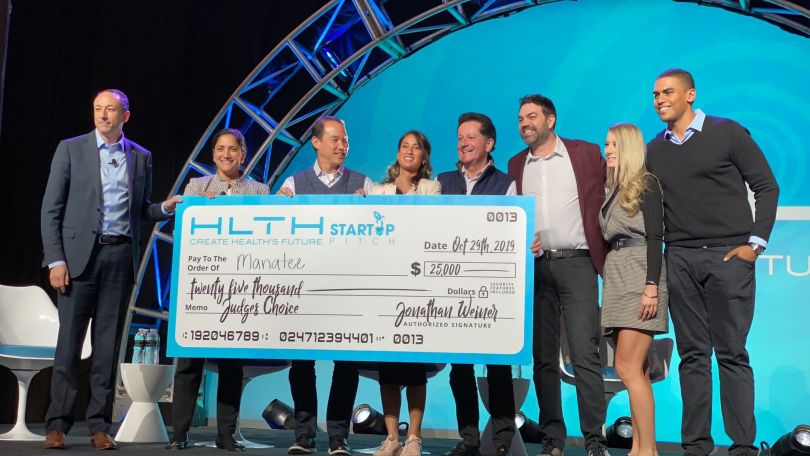 Manatee believes that therapy should be a part of everyday life. That's why the startup offers a digital platform that connects mental health providers with families, then integrates therapy into daily life. The family platform does this by setting, reminding and tracking treatment goals, and focuses on continuous support as well as gamification, which makes therapy fun for kids. Manatee was included in the Techstars LA class of 2019 and is currently partnering with leading pediatric providers, including the Children's Hospital of LA.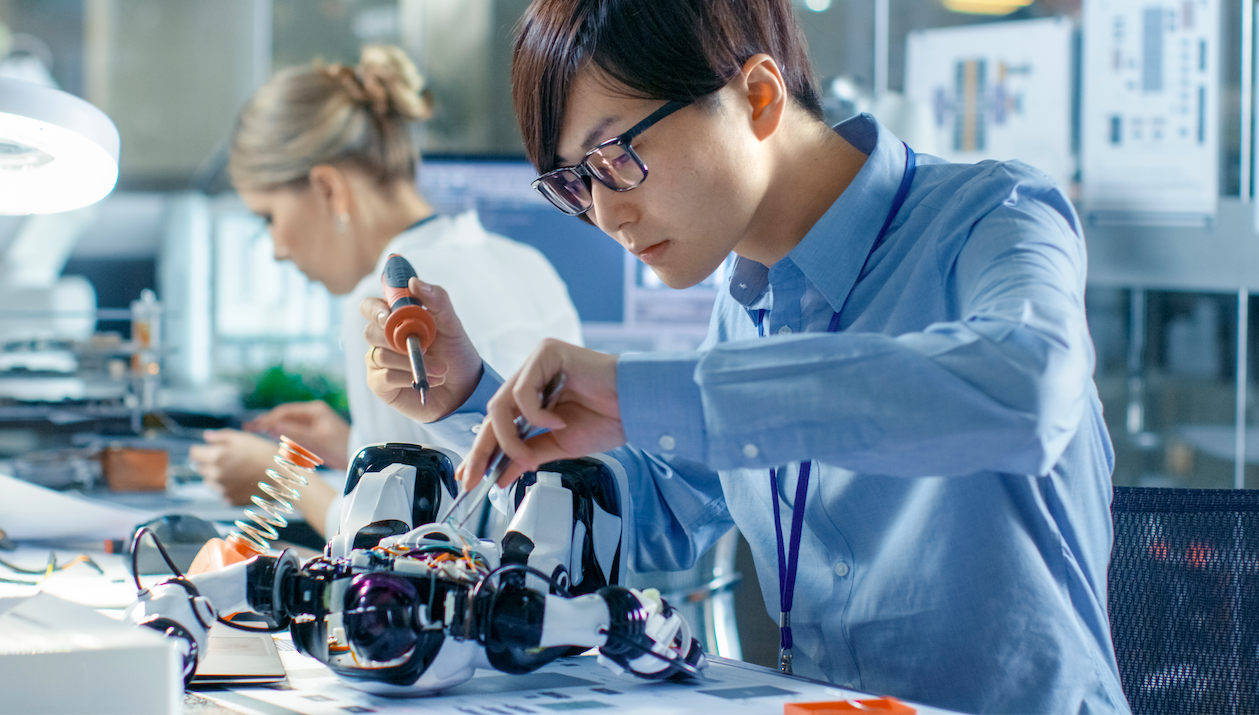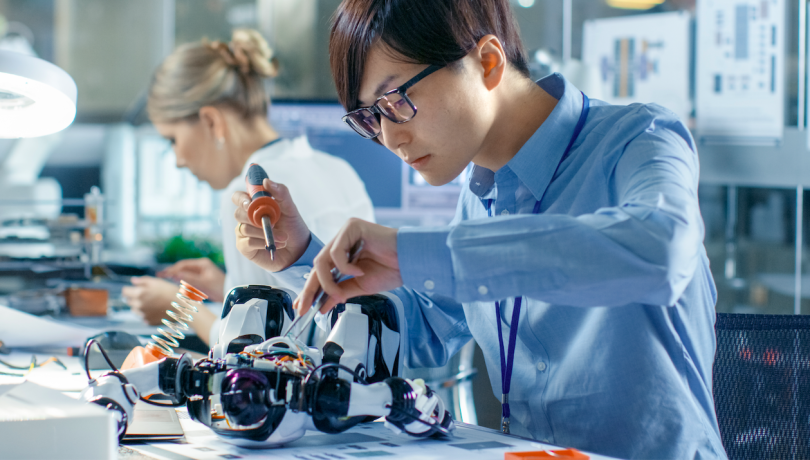 If you think the days of personal robots being welcomed into our homes are off in the distance, you're looking too far ahead. Misty Robotics, a spin-off of Sphero, allows users to operate the first professional-grade platform robot with its latest product, Misty II. For the price of a computer and a little background in coding, Misty can be programmed to do an endless list of tasks. Here's to robots being an everyday fixture in businesses, homes and classrooms.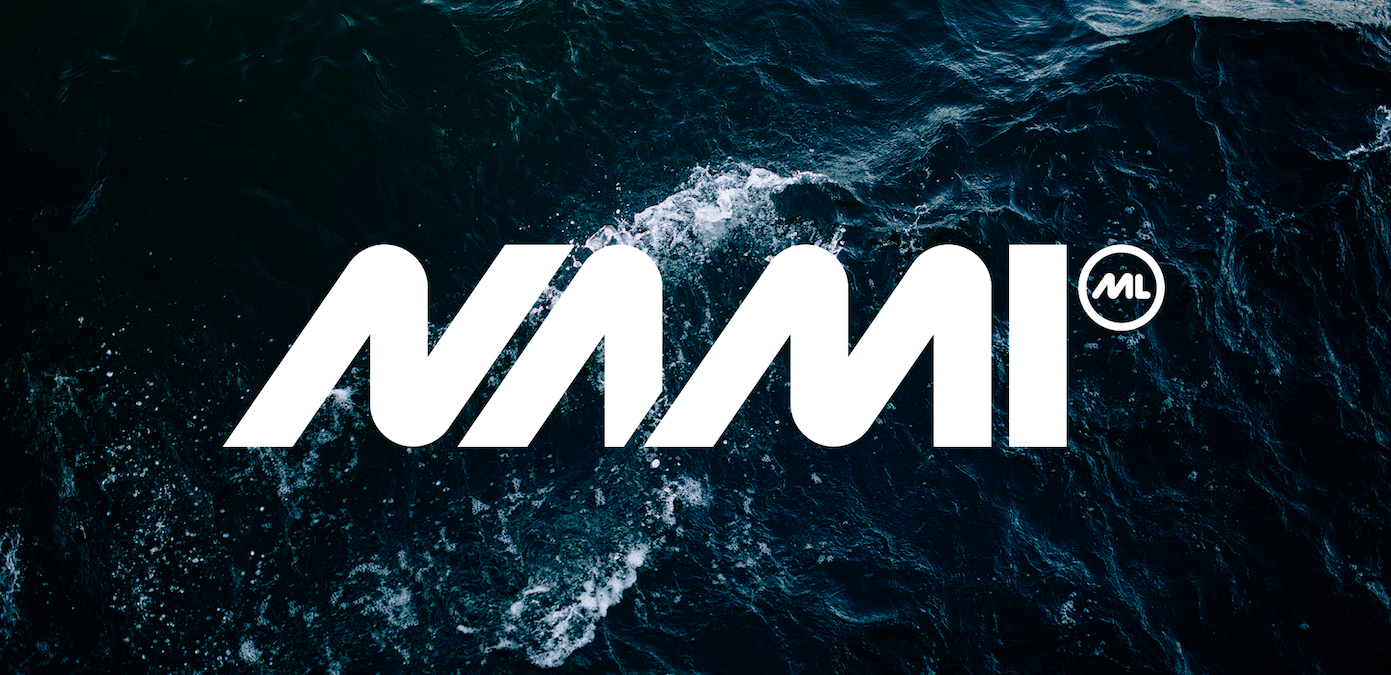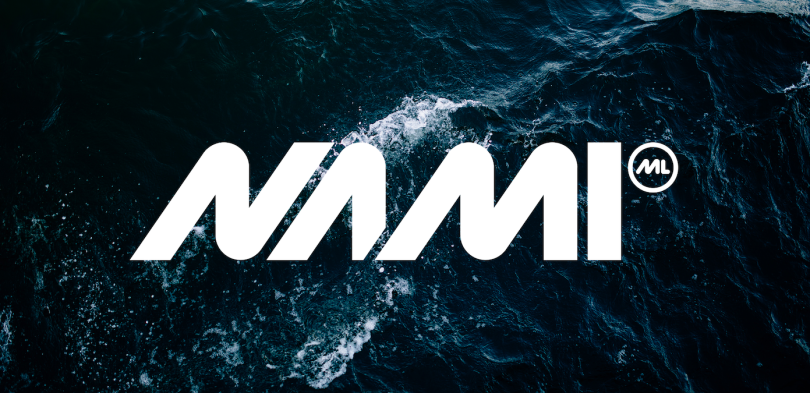 In 2019, there were an estimated 2.6 million Android apps and 2.2 million iOS apps in existence. Yet, fewer than 3,000 earn more than $1 million a year, according to AppAnnie. The team at Nami ML uses machine learning to help developers market their apps and convert users into paying customers by identifying those most likely to invest. According to Crunchbase, Nami ML raised a pre-seed round in June 2019.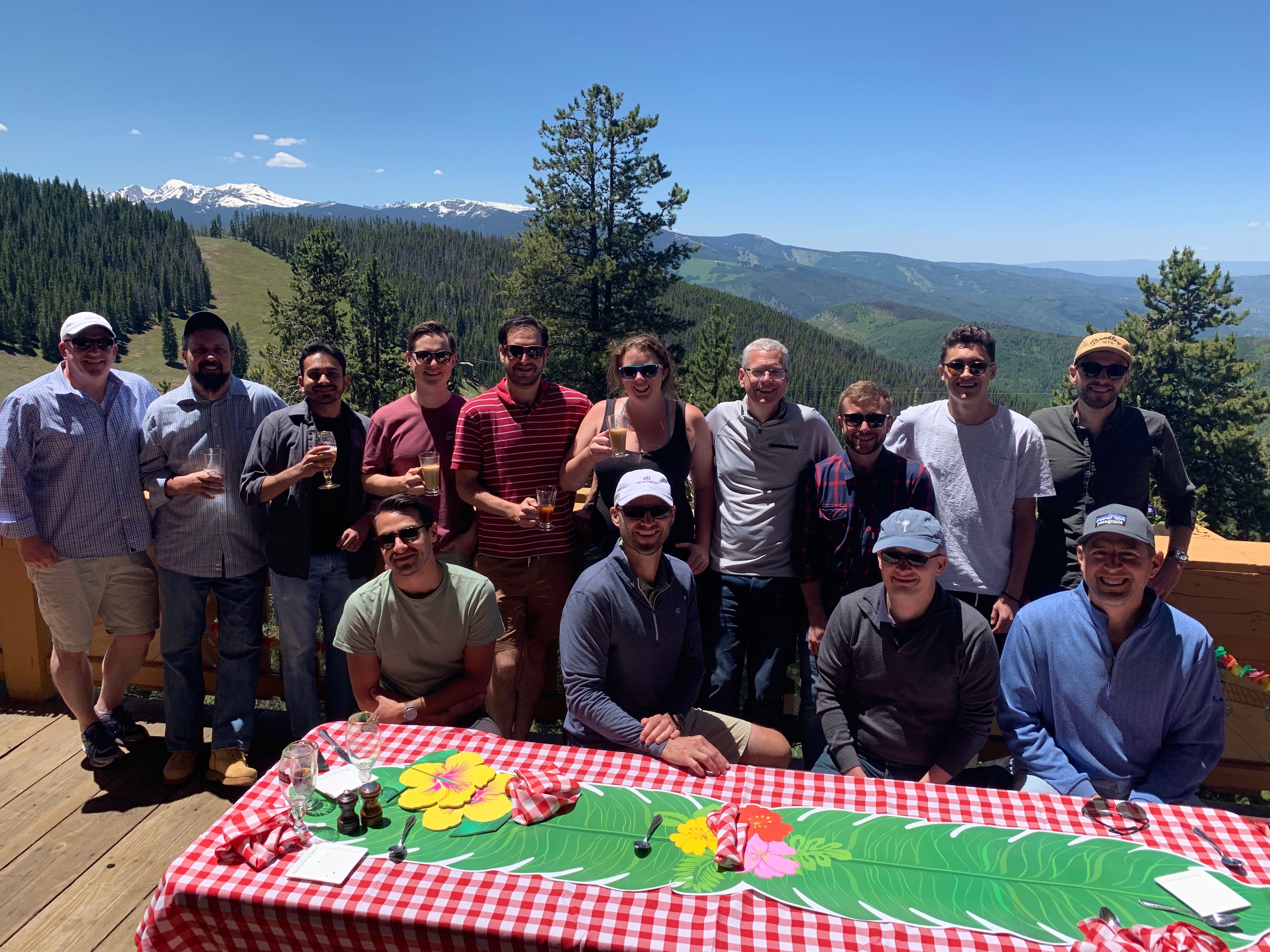 In the world of business insights, augmented analytics allow businesses to prioritize tasks and even predict potential outcomes so that they can make the best decisions going forward. Nodin has created an AI platform that can uncover growth opportunities that might otherwise be missed. To date, Nodin has raised $5 million in funding.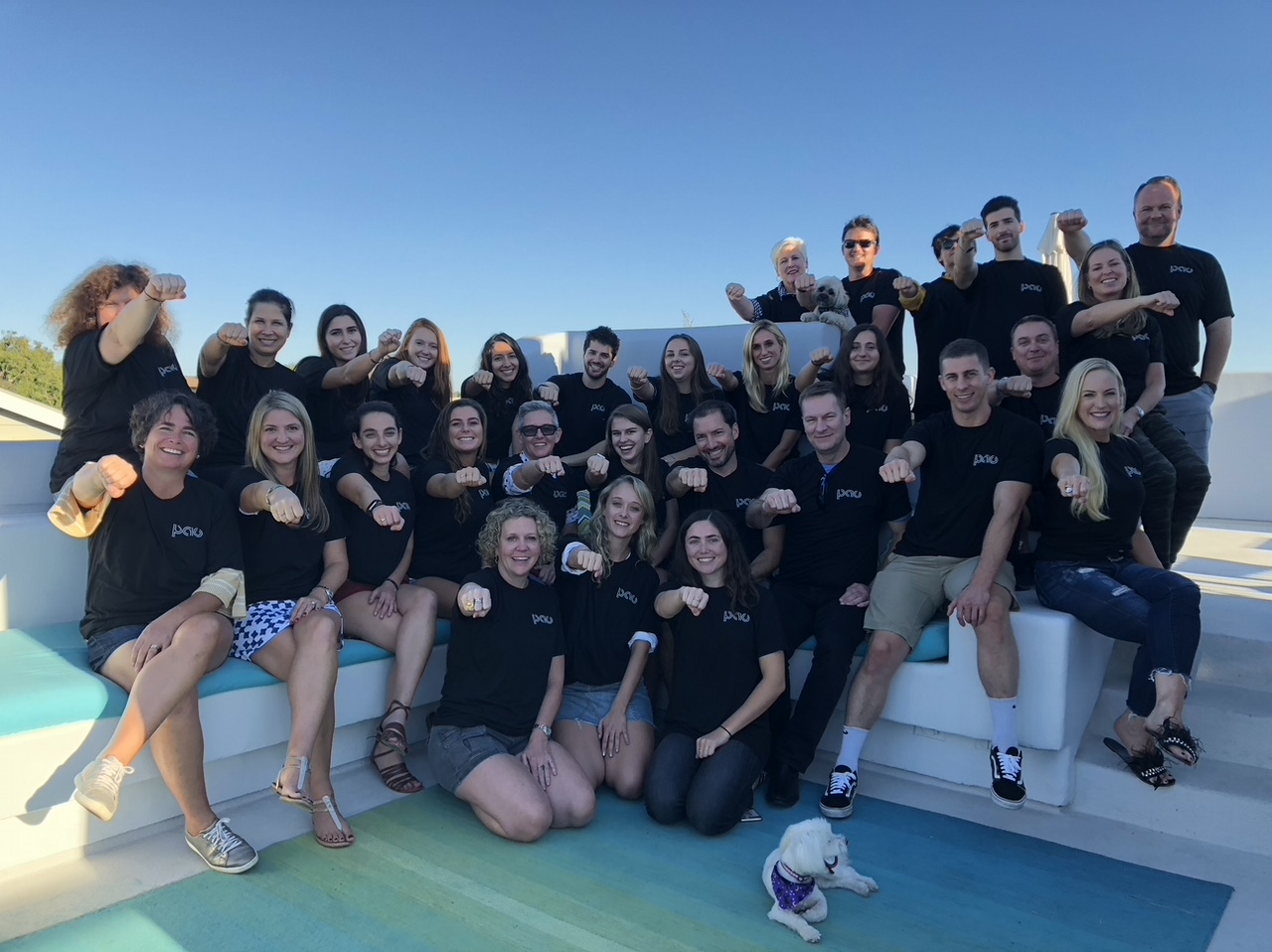 Live in a big city and still have no idea what to do this weekend? Instead of having to sift through a stream of articles that claim to suggest the best things to do, Pao helps users find activities through submissions from other users. According to Pao, its mission is to break the stereotype of most social media apps by getting users off of the couch and into the world. According to Crunchbase, Pao raised a $465,000 pre-seed round in January 2018.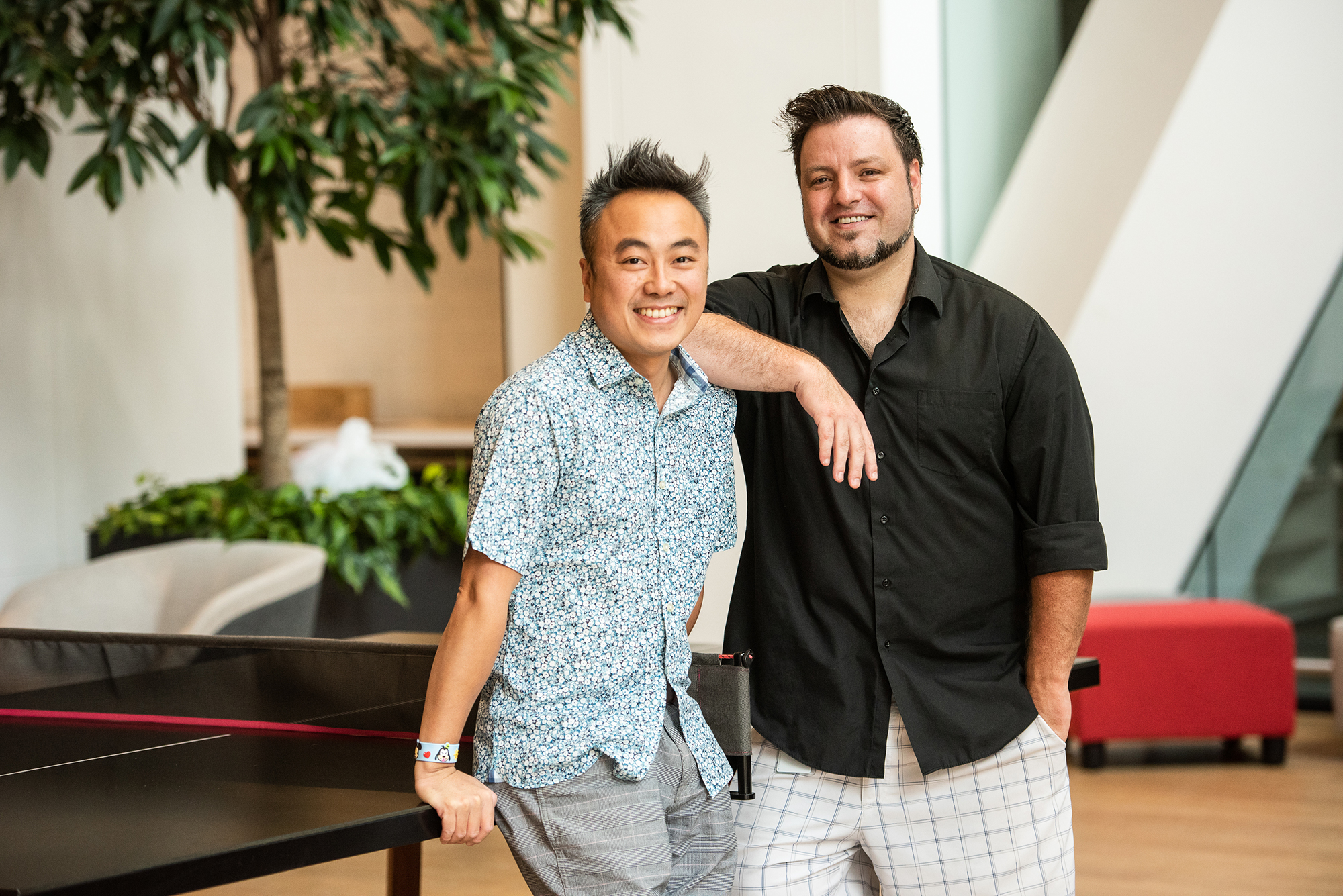 The implementation of analytics has transformed major sports and allowed one-time longshots to compete with the so-called best. The same may soon be the case for gaming, as Pivan Interactive is examining how analytics can be used to train e-sports and video game players with the help of computer vision and AI. The company recently partnered with Comcast after participating in the LIFT Labs Accelerator, which is run by Techstars.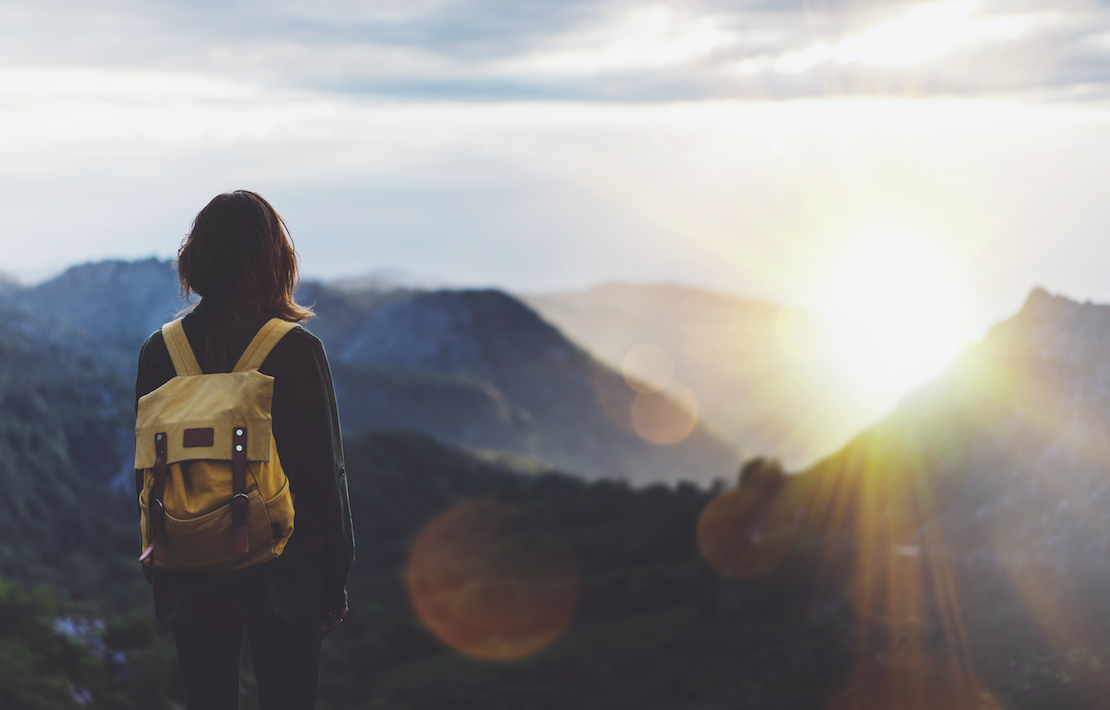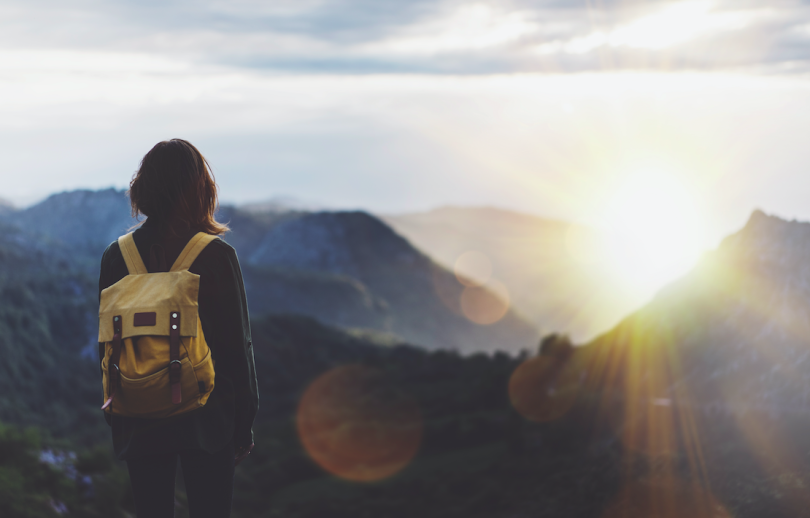 What was once a general fascination with travel content has blossomed into an obsession as social media has presented a nearly endless stream of places to visit around the globe. To cater to this growing audience, Roam hopes to be the next major outlet for adventurers to connect with each other through content and partnerships. In late 2018, the company raised $2.1 million in funding from Advancit Capital, SUSA, WndrCo, TackVC and Imagination Capital.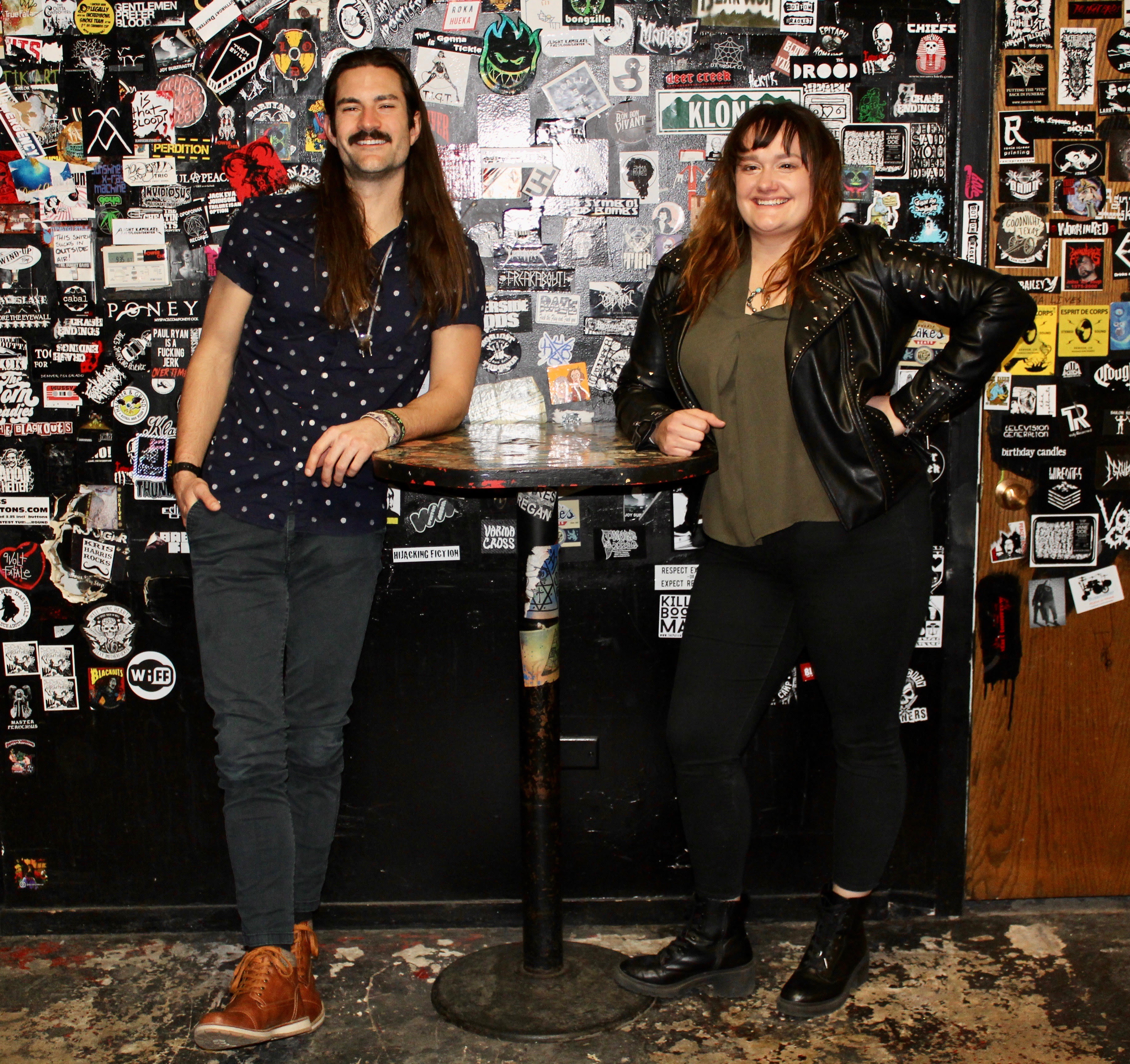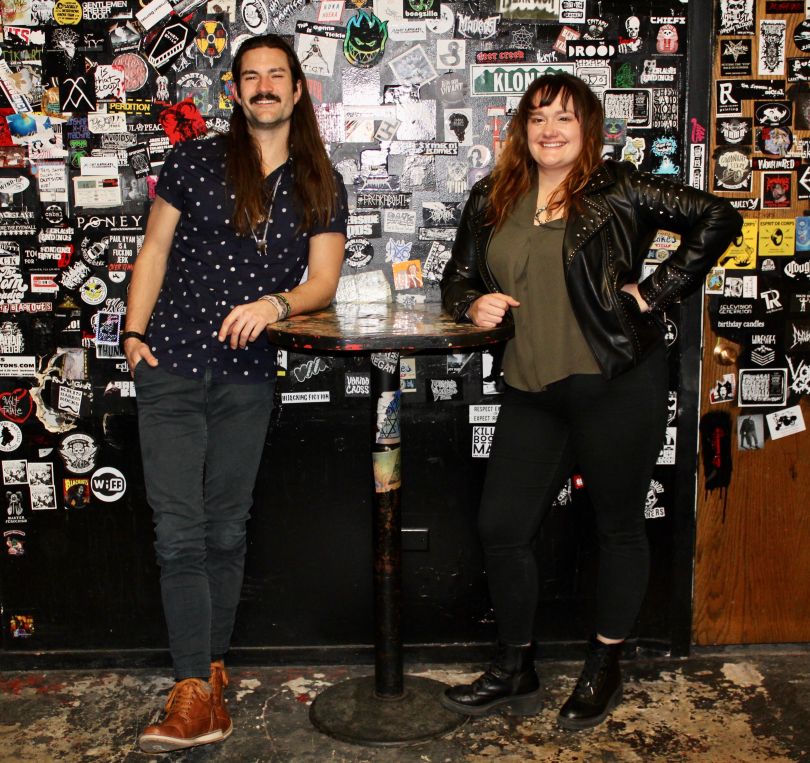 Life on the road can be hard for the weary traveler — which can include both members of a  band touring the country or the fans following them from show to show. Rock n Doze wants to make tour life a little bit easier for musical acts and their fans by connecting them with places to stay in each city they perform in. Instead of worrying about hotels being overbooked or lacking privacy, Rock n Doze says it will help acts feel like they're always at home, even when they're miles away.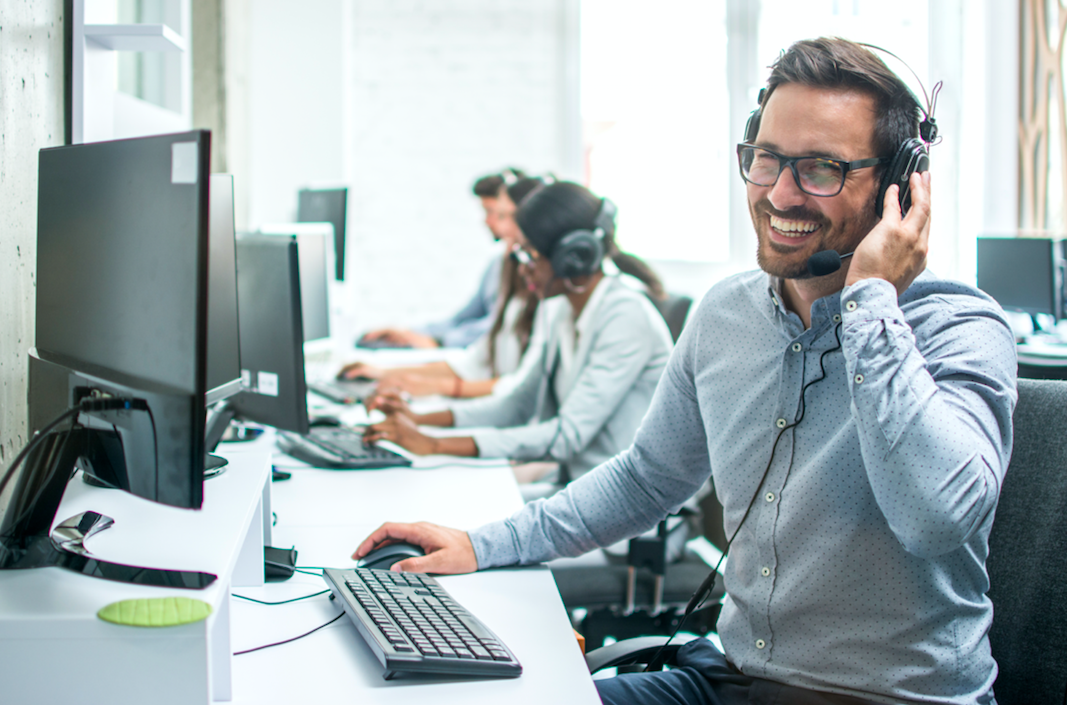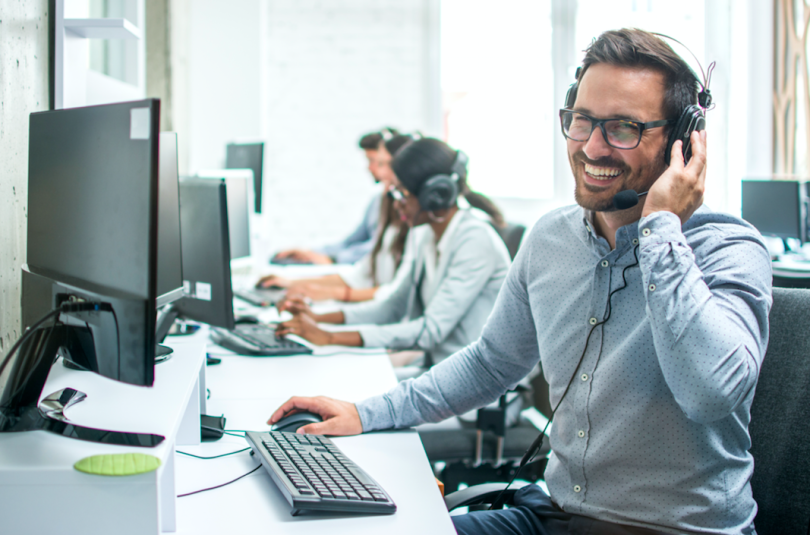 Salespeople: Imagine how much easier it would be to close deals if you could depend on software to track and highlight potential targets for you (that means spending more time on making connections and closing more deals). ScaleX says it can make every salesperson's job a little easier by leveraging big data and AI through its digital outreach software, which can help facilitate as many as five times the contacts. To ensure that customers can get the most out of its product, ScaleX recently announced a partnership with Lead411 for trigger-based sales intelligence.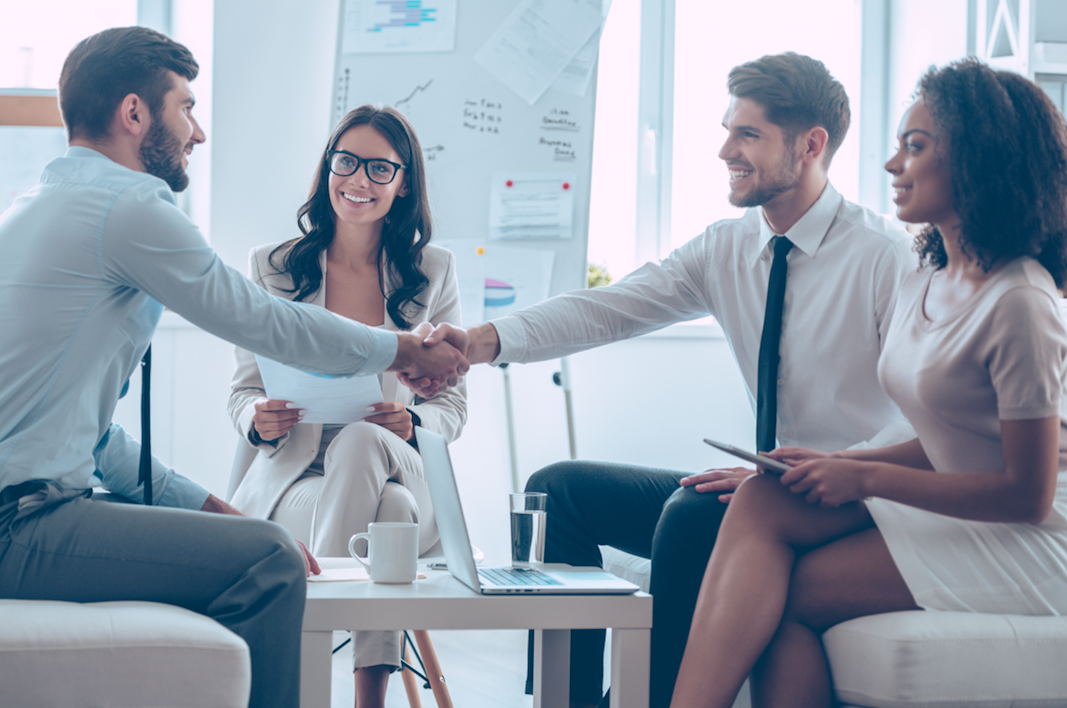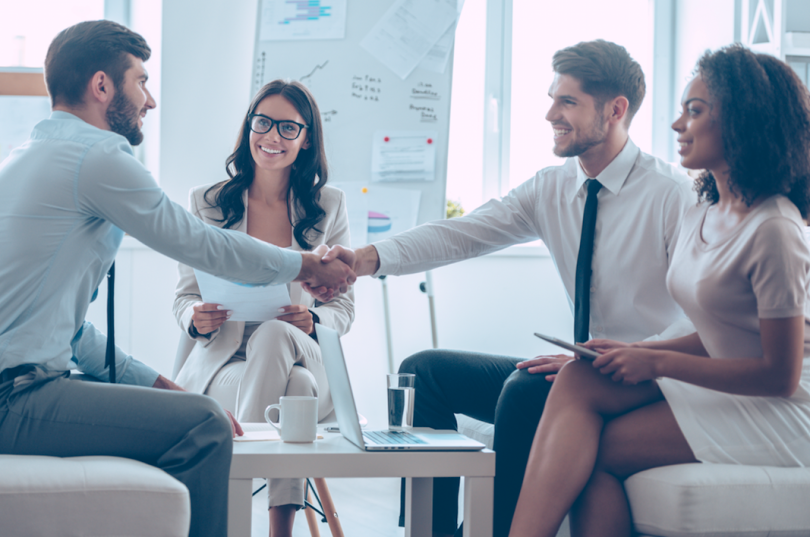 There's a lot of work that goes on behind the scenes in the venture capital space: monitoring investments, managing accounts and communicating regularly with potential investors and fund managers. SmartCapital automates recurring tasks for investors and claims to make the process of offering and syndication easier for investors. According to Crunchbase, SmartCapital raised a $250,000 seed round in January 2018.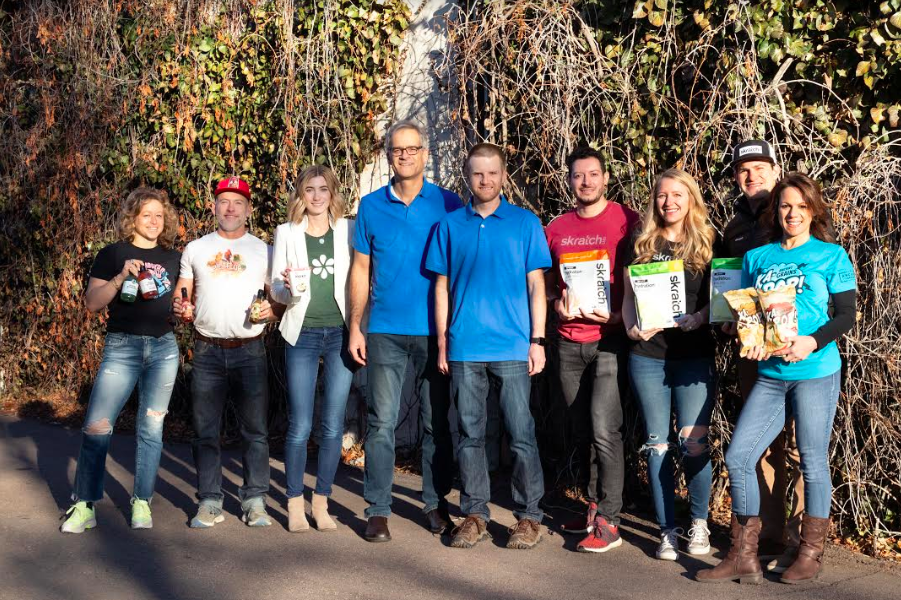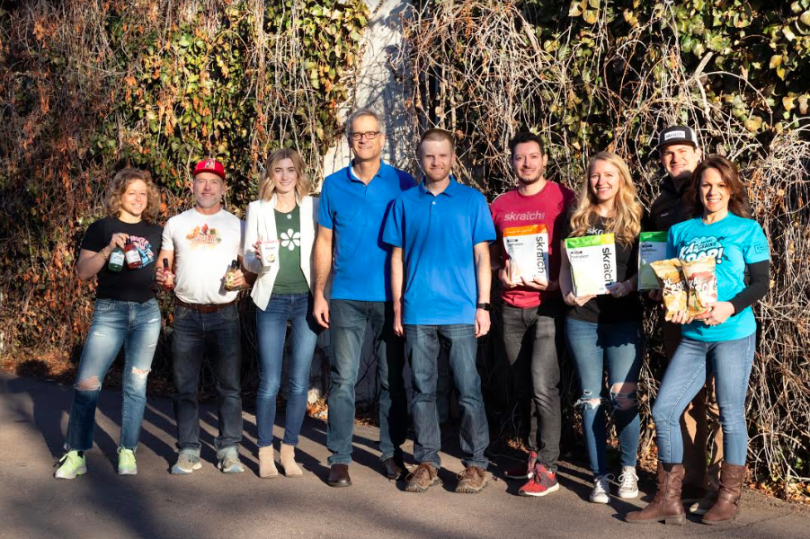 Snowrise offers emerging brands sales insights designed to help them find success in the retail market. More specifically, Snowrise produces real-time data on in-store and online purchases, as well as marketing trends, to show businesses how their products are performing with machine learning and predictive analytics. CEO James Haid and CTO Dustin Mallory co-founded the company.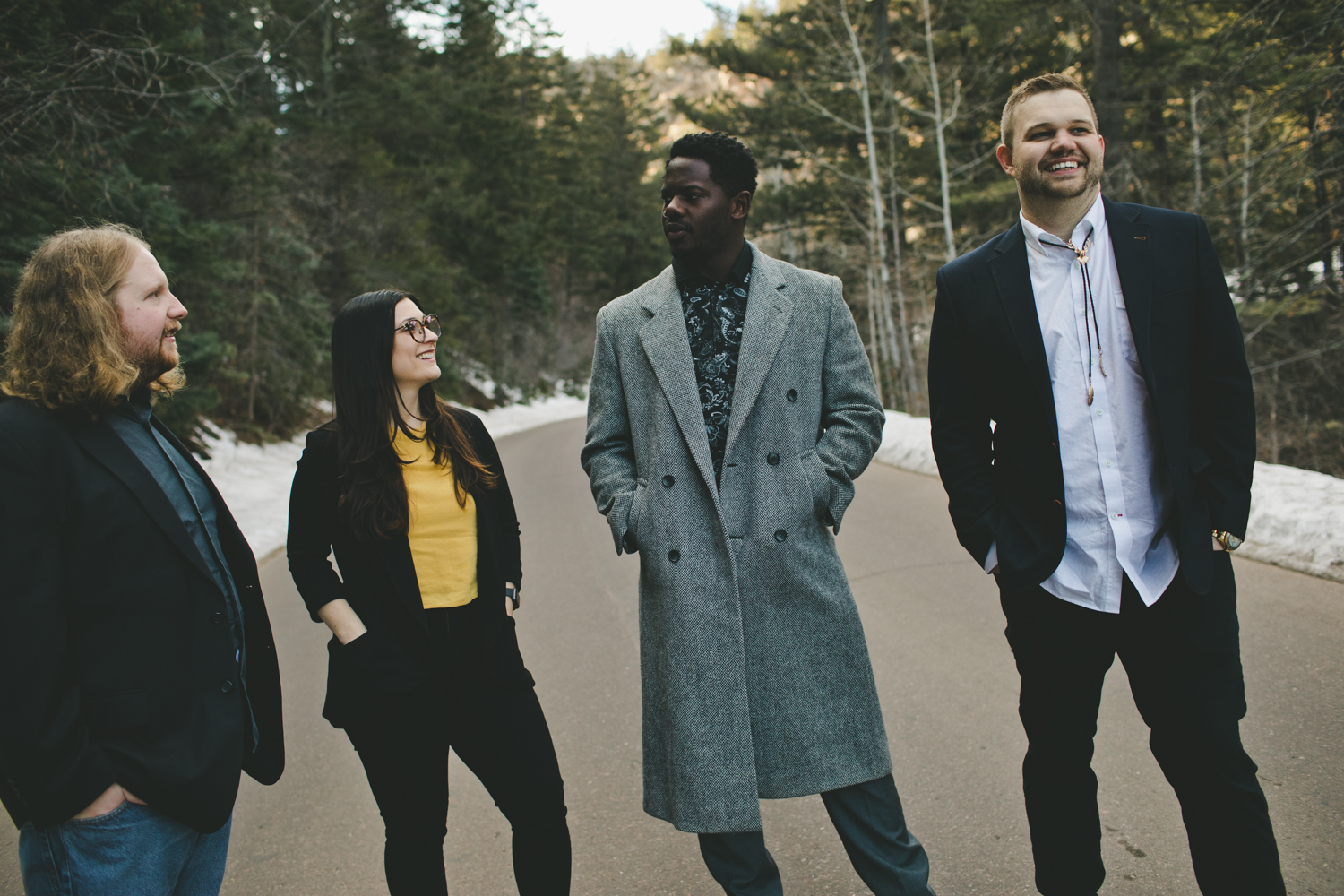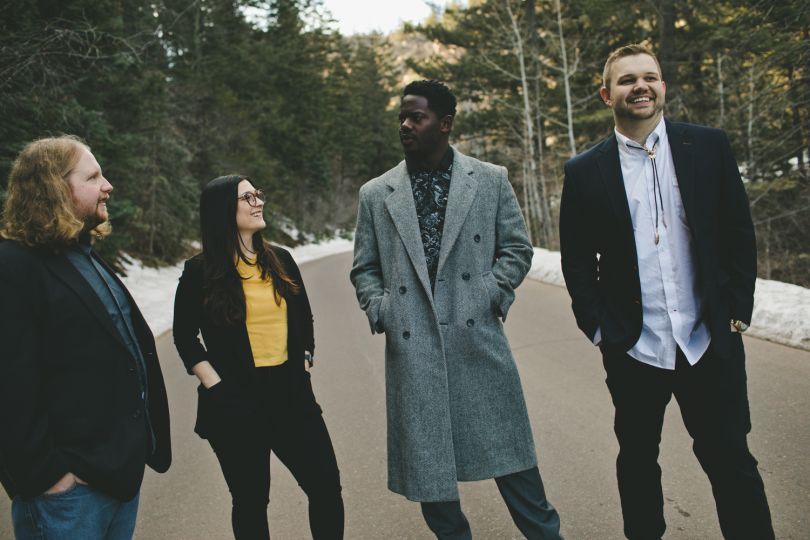 Finding a new place to live (and a new roommate, too) is a trying process. Businesses face a similar conundrum when looking to either rent space or rent out some of their current square footage. SpaceTogether streamlines this process for businesses by helping them find shared properties, post their own and find a match that suits them through an online marketplace. According to Crunchbase, SpaceTogether has raised $600,000 in two rounds of funding.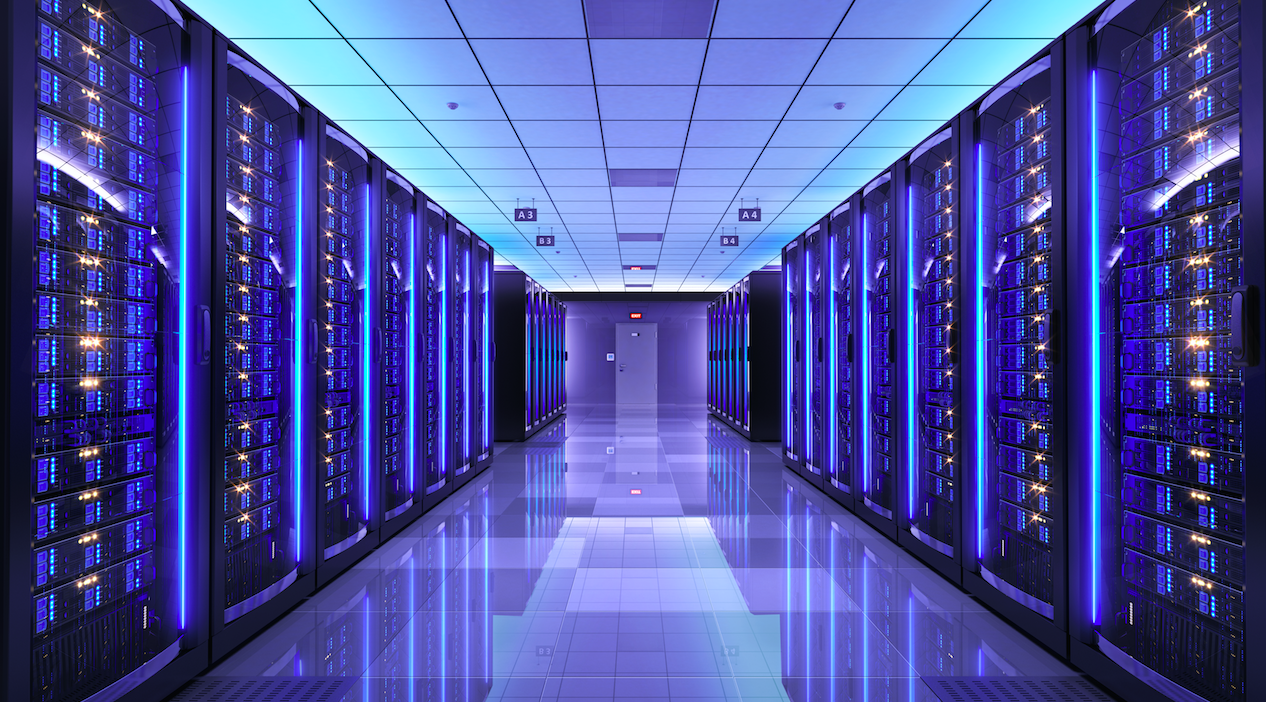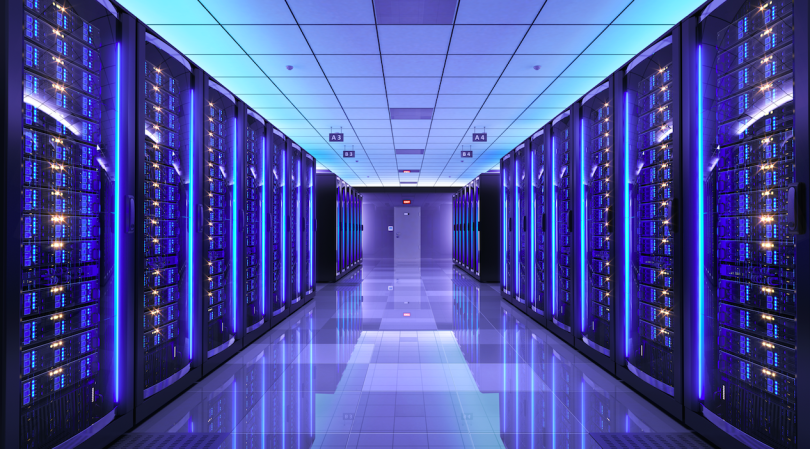 Stack Infrastructure was founded in early 2019, but has already raised $1 billion in funding after its latest round in November. This kind of backing has skyrocketed Stack to the top of the food chain in the data space, which is growing rapidly due to a concentration in the curation and dissemination of data across practically every industry. Stack has seven data centers spread across the U.S.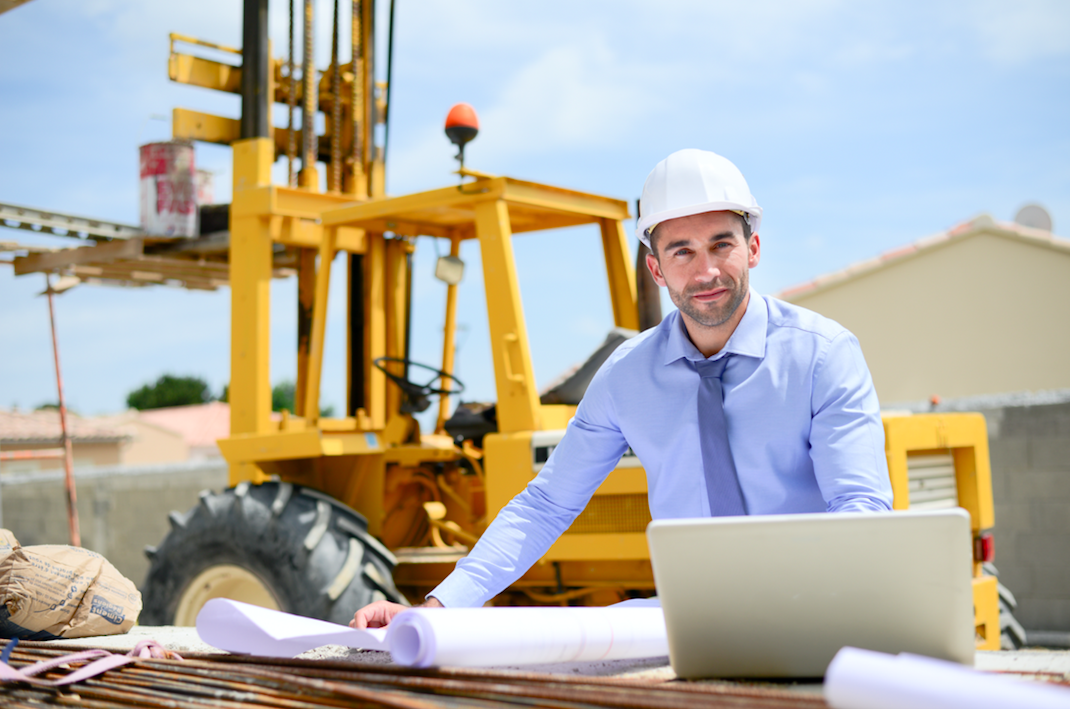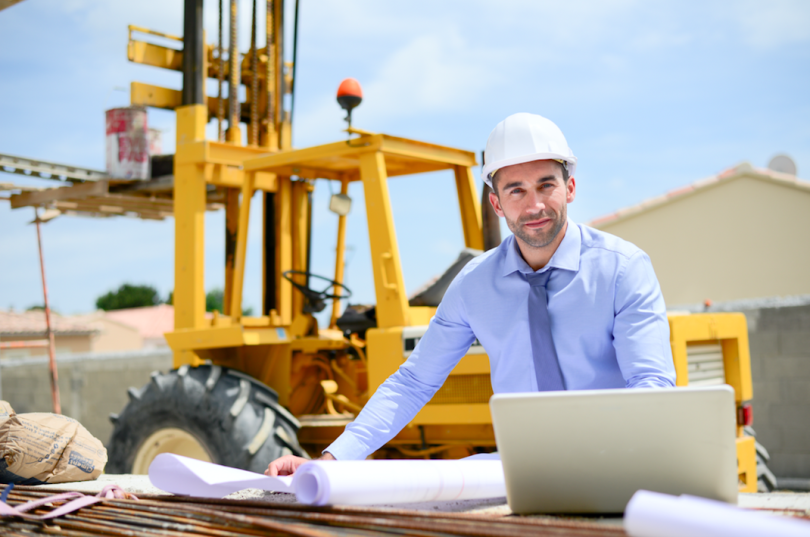 Building a multi-purpose residence is far from easy and takes an entire team to get the job done. And it's not made any simpler by an abundance of paperwork related to filing and submissions, including submittals, RFPs and change orders. TriBuild is aiming to alleviate this part of the process with project management software built specifically for construction projects. With TriBuild's software, contractors can manage an entire project in one place versus having to rely on several different products.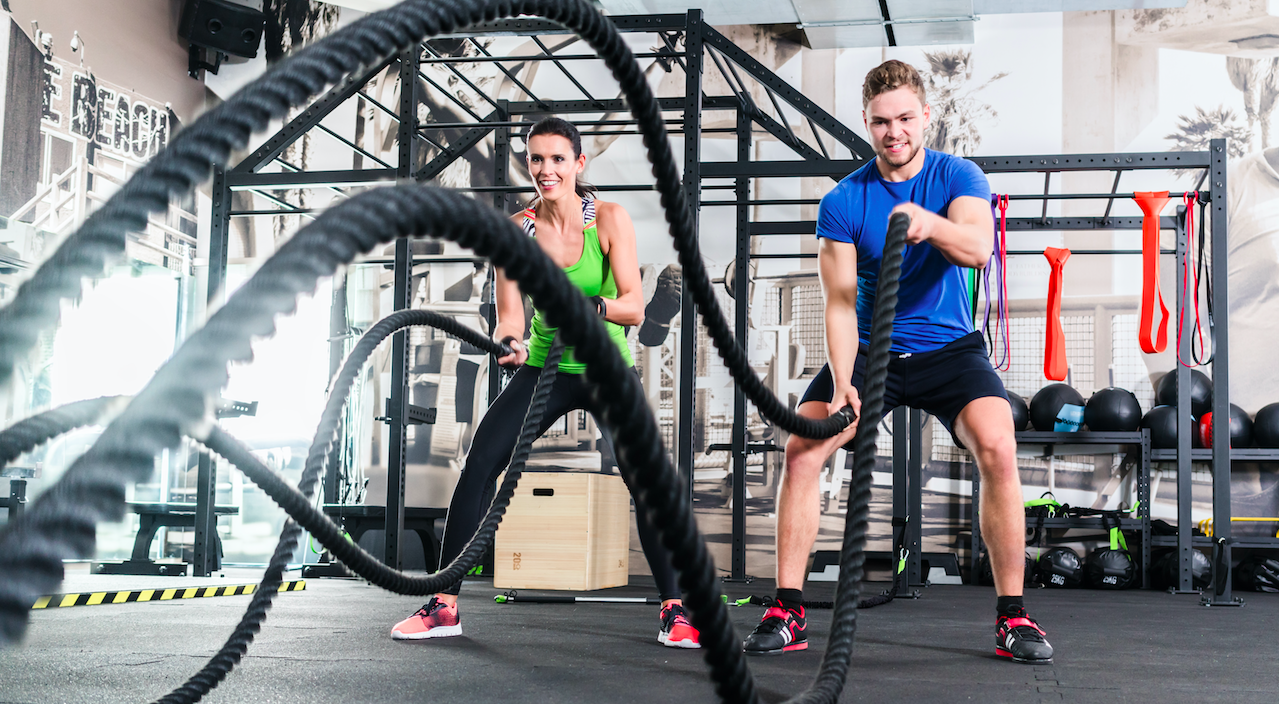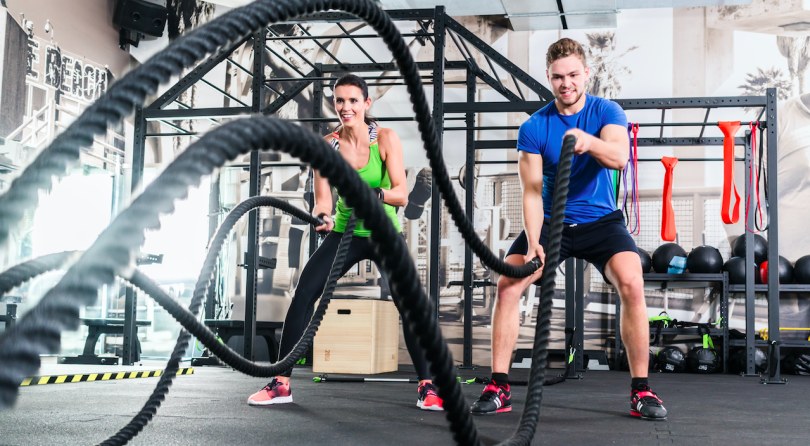 With smartwatches and various fitness-tracking applications, athletes and trainers tend to keep data from their workouts in a variety of different places, making it difficult to conduct any substantial analysis. Zone 5 Ventures is developing a cloud-based platform that allows users to house all of their fitness data in one place. This will help everyone from the weekend warrior to the professional coach unlock more accurate insights to adjust their workouts. Zone 5 Ventures recently acquired Today's Plan, an online training platform used by coaches, to help with its mission.
About Built In Colorado's 50 Startups to Watch in 2020
Once each year, Built In Colorado hand-selects startups that have the vision, team, focus and funding to drive innovation within the tech community. For our 50 Startups to Watch in 2020 list, we chose local companies founded within the past three years that we believe have positioned themselves for rapid growth and scaling in the year to come.