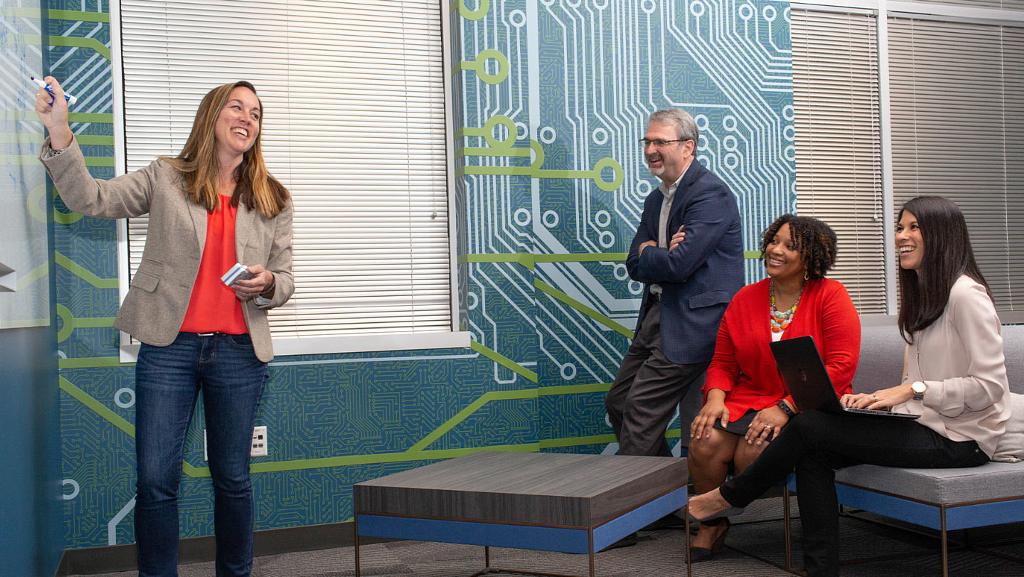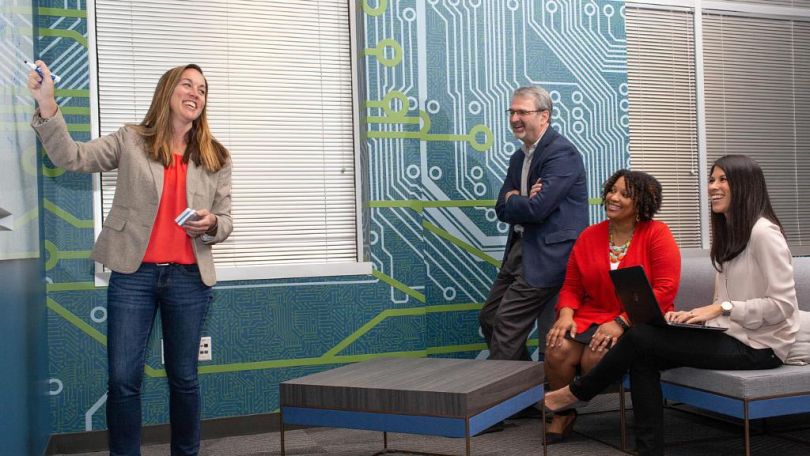 For the government and defense companies, staying on the cutting edge of space tech advancements is essential. So for technology and engineering consultancy Booz Allen Hamilton, it's all hands on deck in big aerospace markets like Colorado.
Virginia-based Booz Allen provides management consulting and develops technology for large organizations, including all five branches of the U.S. military. The century-old consultancy played a role in the first lunar landing, the first Super Bowl and a post-World War I overhaul of the U.S. Navy. 
Today, the company is focused on capturing more aerospace business from defense and intelligence clients, SVP Steve DelBusso told Denver Business Journal. To that end, it's grown its Colorado presence by 40 percent in the past two years. It counts Buckley Air Force Base, the Denver Federal Center and U.S. Space Command among its Colorado customers.
Booz Allen already has 400 employees at its defense-industry hub in Colorado Springs and 200 working largely on aerospace projects in Denver. It opened a new, 10,000-square-foot location in Aurora late last month to make space for its growing Colorado-based workforce.
With the new space comes plans to add 20 to 30 roles ranging from software developers and data scientists, to analytics experts and intelligence analysts. These new employees will help build out technologies for Booz Allen's federal government clients, including the company's newly announced enterprise AI platform Modzy, according to a release. 
The Aurora office is designed to resemble a mountain lodge and includes a so-called sensitive compartmented information facility for conducting classified work. 
Booz Allen Hamilton is publicly traded, employs more than 26,000 people around the world and reported revenue of $6.7 billion for the 12 months ending March 31, 2019.