As Colorado tech companies continue to grow, so too do opportunities for local tech professionals — and we're not just talking jobs.
Today's companies aren't just looking for warm bodies to fill seats. Rather, they're making long-term investments in the health, happiness and professional development of their people, creating workplace environments where both businesses and their employees win.
Sound too good to be true? It's not — and these nine fast-growing companies are proof.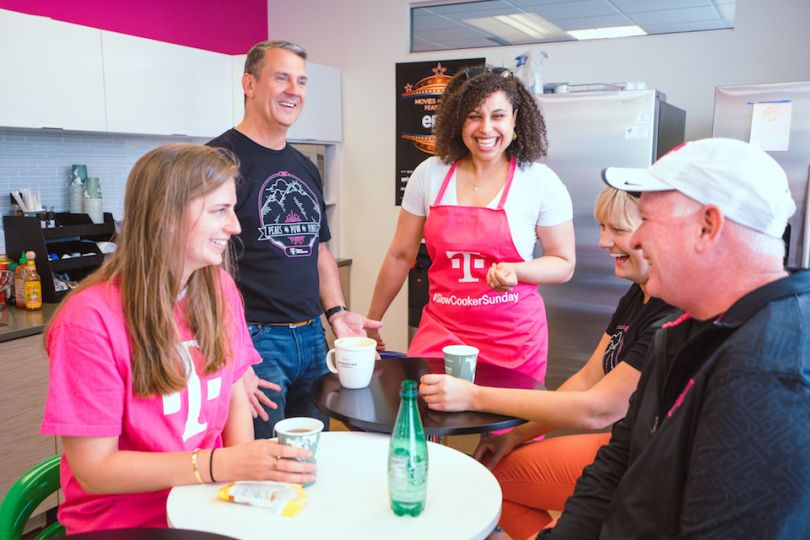 What they do: T-Mobile Home + Entertainment is leveraging the power of its 5G mobile network to shake up the satellite and cable TV industry, offering "un-carriered" mobile TV services that can be used across any connected device.
The perks: Comprehensive health and wellness insurance (including flexible spending accounts as well as disability, life and pet insurance), 401(k) matching, employee stock purchase plans, childcare benefits, adoption assistance, generous parental leave, family medical leave, tuition reimbursement and more.
Note from the boss: "If you want to move faster, be bolder and already have a maniacal focus on customers, make T-Mobile Home + Entertainment the next step in your career path," said Jeff Binder, EVP of T-Mobile Home + Entertainment. "We are not just another company delivering television; we intend to be the world's best company when it comes to home entertainment."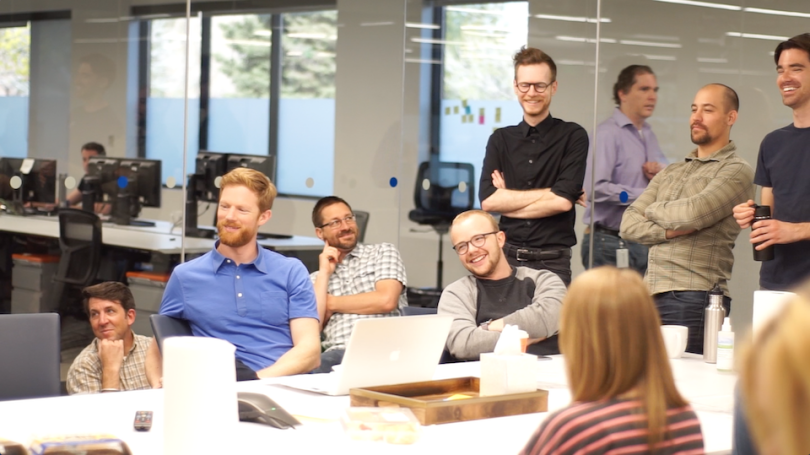 What they do: IHS Markit Digital helps businesses turn complex financial data into intuitive and interactive visualizations and workflows, aiming to create more engaging user experiences for their clients.
The perks: In addition to health, dental and vision coverage, IHS Markit Digital boasts a number of health and wellness benefits, including pet insurance, life and disability insurance, and flexible savings accounts. On top of all of that, the company also offers a free EcoPass; community bikes and a bike room; fitness subsidies, showers and a locker room onsite; and more.
Note from the boss: "I look for candidates with a passion for problem-solving who are constantly curious about how things work," said Director of Software Development Sapan Shah. "We work on high-performance computing problems and look for smarter, better ways of ingesting and serving big data."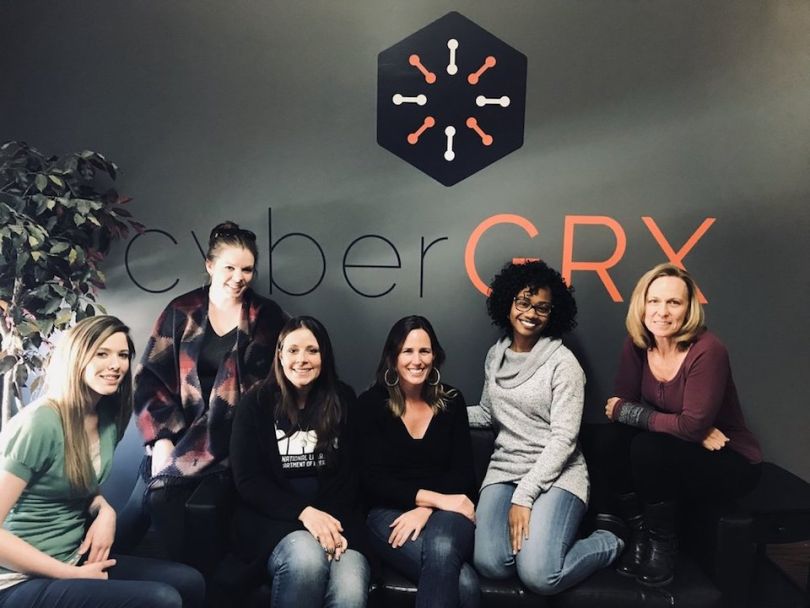 What they do: CyberGRX delivers a cyber risk management platform that identifies, assesses, monitors and mitigates risk exposure across internal and third-party networks.
The perks: Comprehensive insurance coverage, a complimentary EcoPass for local bus and rail transportation, open time off, flexible work arrangements, competitive pay, and a central location in Downtown Denver.
Insider insight: "Software engineering is about a lot more than programming languages and technical skill checklists," said VP of Engineering Marc Haverland. "I look for architectural thinkers who can build systems to scale, can decompose complex systems and build reliable components, and can communicate a design vision to engineers and non-engineers so the whole team executes rapidly. We're aiming to build a large-scale, mission-critical platform to change the world of cybersecurity — our job is to handle the complexity and make it simple and intuitive for the user."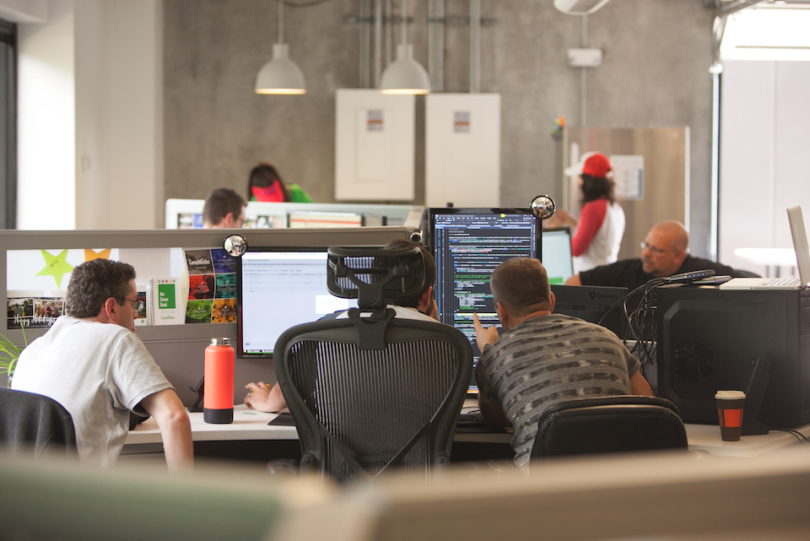 What they do: As its name suggests, CampMinder offers a SaaS platform for summer camp providers that helps them manage and streamline their operations, with tools covering tasks such as registration, staffing, integrated healthcare and transportation. They're looking for two people to fill each of their engineering roles and three for their current product manager position — with more roles opening soon.
The perks: 401(k) with a 4-percent company match, trust-based PTO, paid parental leave, weekly seasonal produce deliveries, an on-site meditation room, a $25-per-month wellness stipend, a pet-friendly office, comprehensive health insurance with a wide range of plan options, and more.
Insider insight: "CampMinder is embarking on an exciting time of change and growth," said Director of Software Engineering Lazar Gintchin. "We are leveraging new and exciting technologies to re-architect our whole platform, and we're seeking talented and ambitious individuals to contribute to this growth and learn a lot along the way. As a company supporting summer camps, our work is guided by a clear sense of purpose and aligned with a set of core values rooted in the summer camp experience: Put Team First, Find a Better Way, Be Admirable, Own It, Give Joy, and Wonder."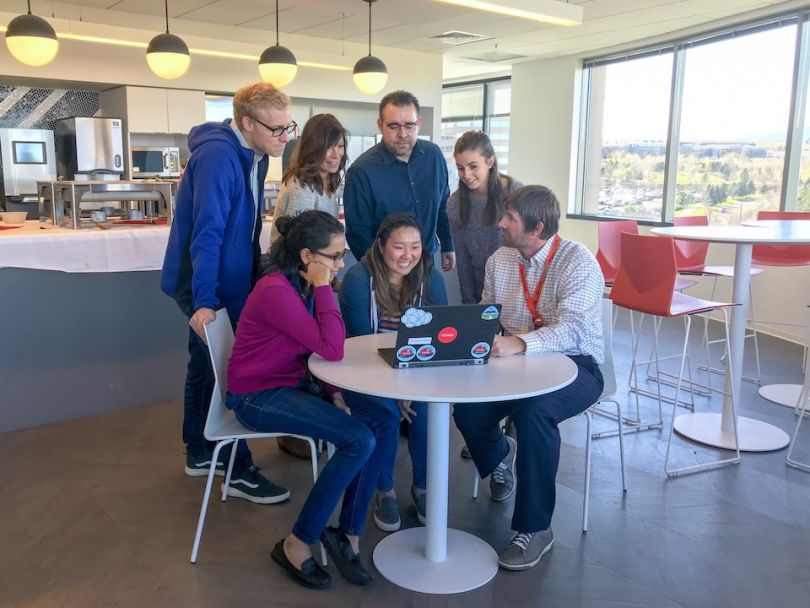 What they do: Broomfield-based Conga provides a suite of tools that help businesses simplify the automation of data, documents and contracts.  
The perks: Free daily meals, a $1,200 annual professional stipend, 401(k) matching, onsite gym, generous parental leave, paid volunteer time, remote work opportunities and more.
Insider insight: "When hiring for our technical customer success team, the three traits that I look for in people are a passion for helping others, creative problem solving and a team-player mentality," said Paola DiPalma, senior director of worldwide technical customer success. "A big part of the Conga brand is offering an outstanding customer experience. Therefore, I hire people who are very customer-centric and strive to go above and beyond in every interaction. Our technology is pushing the boundaries in the digital document transformation industry, so I also look for people who love to solve technical challenges and are naturally curious and resourceful. I will always hire someone with ingenuity and a thirst for growth over a skill fit."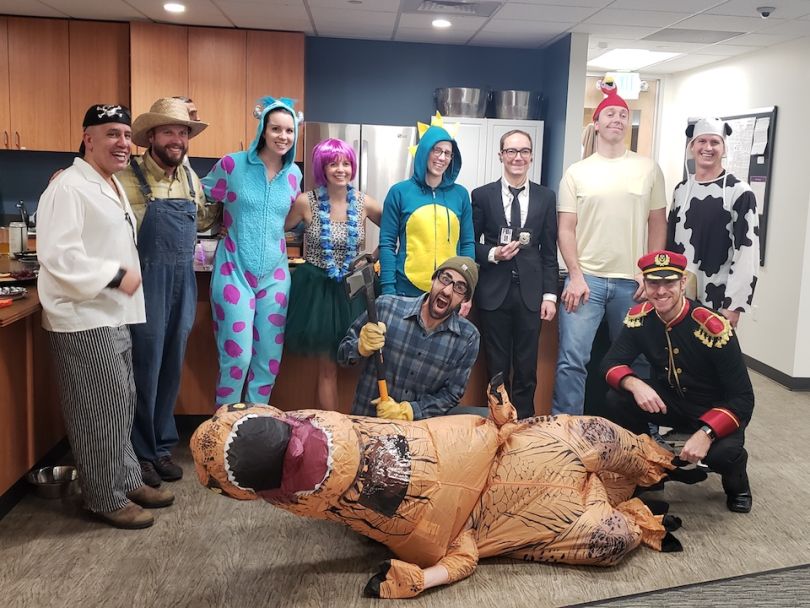 What they do: Recurly offers a subscription management platform that helps subscription-based businesses maximize revenue and navigate the challenges that come with today's ever-evolving billing needs.
The perks: Unlimited vacation time, remote work opportunities, free daily meals, company equity, comprehensive health benefits, job trainings and conferences, flexible work schedules, and more.
Insider insight: "We structure our hiring process around identifying people who love to solve big problems at a massive scale, take their crafts seriously and enjoy being wrong as much as being right. If that sounds like you, come join us," said VP of Engineering Jeremy Frazão.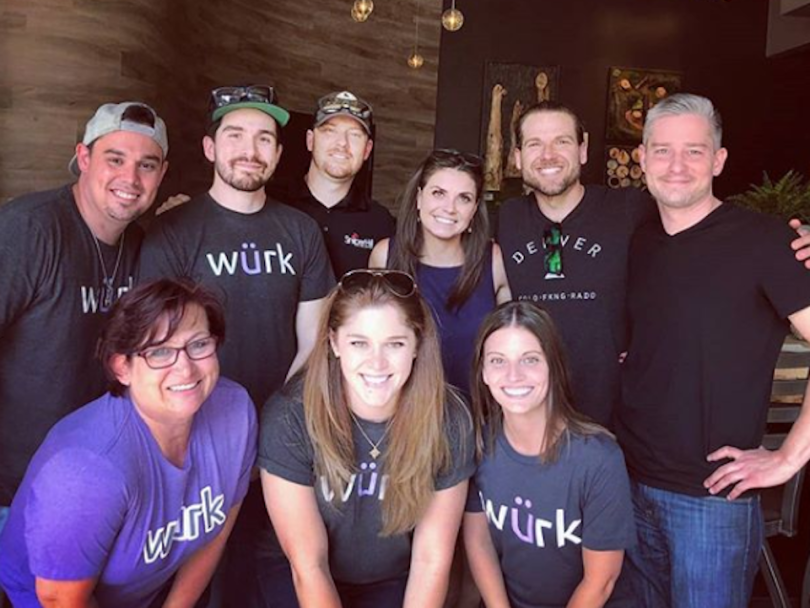 What they do: Wurk's cloud-based HR platform is designed specifically for the cannabis industry, helping cannabis businesses navigate the ins and outs of recruiting, hiring, scheduling and paying employees — all while maintaining compliance with strict industry regulations.
The perks: Company equity, performance bonuses, sabbaticals, unlimited vacation time, company outings and happy hours, parking, job trainings and conferences, and more.
Insider insight: "I look for passion, resourcefulness and outstanding communication skills when hiring a new member of the team," said Business Development Manager Chad Bock. "Allow your personality to shine through during the phone interview, show you understand when to sell yourself and when to listen and, above all, do your homework. Spend time researching the company and be prepared to showcase your creative ability to gather information from a number of resources. Knowing intricate details on our product offerings and company history will give you a competitive advantage."
What they do: Vendavo helps businesses stay one step ahead of the competition by enabling them to optimize their sales and pricing strategies in order to increase profitability.
The perks: Flexible work schedule, a great location in LoDo, company lunches and happy hours, internal promotion opportunities, work from home options, comprehensive health insurance, unlimited time off, and more.
Insider insight: "At Vendavo, we seek individuals who have a high level of initiative, professional curiosity, grit and forwarding-thinking attitudes," said Sarah Robinson, senior corporate recruiter. "We are a progressive company that offers opportunity, professional challenge and the latitude to expand and grow in your career. We operate with transparency, communication, collaboration and we look for candidates who can bring that attitude and energy to the team with them."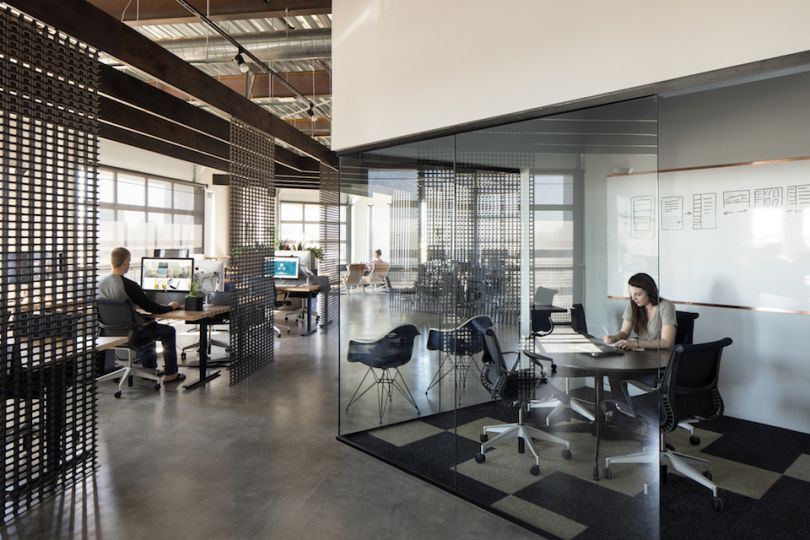 What they do: Tack Mobile designs and builds software for mobile and connected devices, leveraging the latest technologies to help its clients stand out. While they technically only have three roles open at the moment, they're open to hiring more than one person for development roles if the right people come along.
The perks: An onsite gym, flexible and remote work programs, investments in professional development, custom sit-stand workstations, a flat company structure, a charity-matching program, and more.
Note from the boss: "Understanding how the role benefits an applicant is important," said President John Myers. "Fit works both ways. We also value the ability to work with others as much as technical ability, and find they are often correlated."