Flock Homes Raised $26M, Sunday's New Offering, and More Colorado Tech News
Here's what you may have missed in the world of Colorado tech.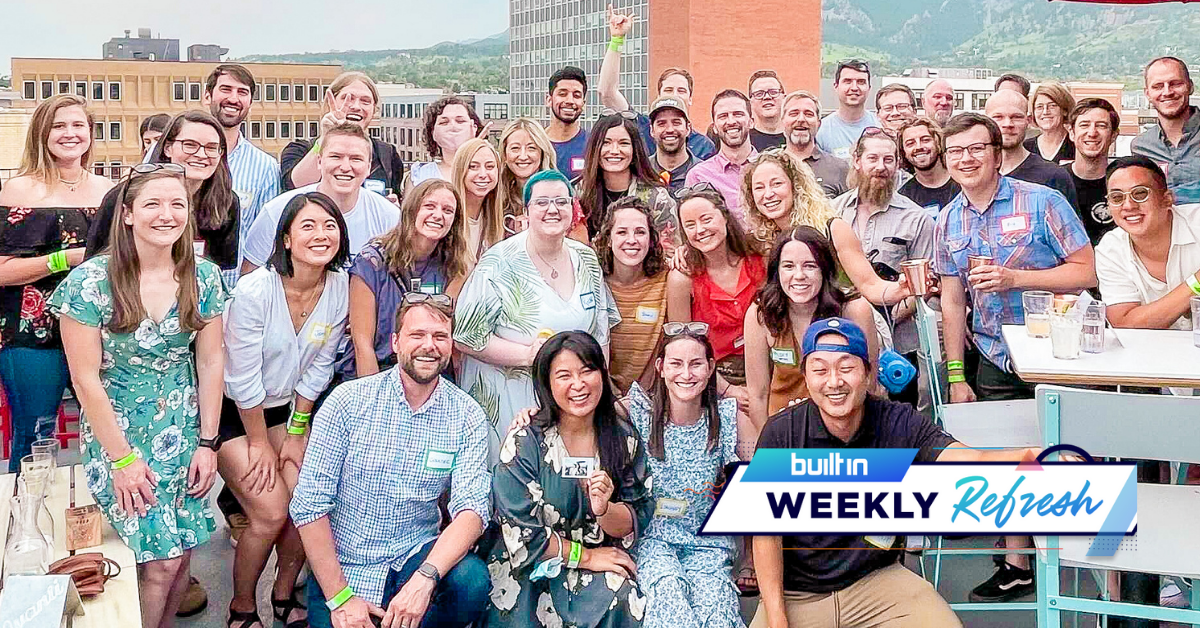 The Colorado tech scene had big announcements last week, including acquisitions and funding rounds. Keep reading to see what these different tech companies are up to. This is the Built In Colorado weekly refresh.
Smarter Sorting gained $25M. Smarter Sorting's platform helps brands and retailers stay compliant with environmental regulations by providing accurate guidance for the disposal, shipping and storing of products such as batteries and electronics. Smarter Sorting gained $25 million that will be used to scale its operations. The company is currently hiring for nine roles. [Built In Colorado]
Sunday launched its new marketplace. The Boulder-based company is a data-driven, direct-to-consumer subscription service that helps users sustainably take care of their lawns. Sunday launched Sunday Score, which provides data-driven plant recommendations for an individual's yard, along with its new online marketplace showcasing its products. The company raised a $50 million Series C back in October. [LinkedIn]
COLORADO TECH QUOTE OF THE WEEK
"We're taking a number of tools, previously only available to the largest institutional investors, and making them accessible to millions of Americans. To exchange a house for shares in Flock, we're using a mechanism called the 721 Exchange, which typically takes an army of accountants, lawyers and advisers. We've built sophisticated systems to bring best-in-class operating efficiencies to our owners and best-in-class service to our residents." — Flock Homes founder Ari Rubin
Flock Homes raised $26M. Flock Homes is a Denver-based real estate tech company that buys properties from landlords in exchange for portfolio shares. The company raised $26 million in a Series A round that will be used to further develop its technology offerings as well as hire. Flock Homes plans to double the employee headcount this year. [Built In Colorado]
Project Canary acquired Aeris Technologies. Project Canary is a Denver-based environmental assessment company. It acquired Aeris Technologies, a provider of laser-based gas analyzer solutions, for an undisclosed amount. Aeris will now be a subsidiary of Project Canary and will expand its capacity to use environmental performance data to measure and detect gas emissions. [PR Newswire]