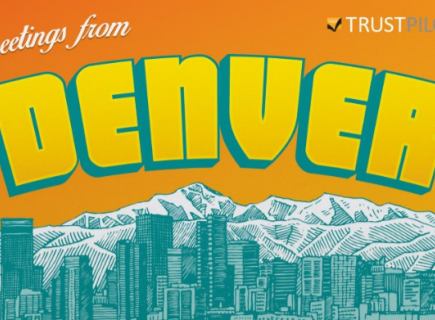 Hello, we're Trustpilot
Founded by a passionate team of international entrepreneurs, Trustpilot exists today to deliver top notch customer experiences via our community driven review platform. We help companies proactively collect reviews and get real insight straight from the people who matter most, their customers. Originally founded in Denmark, Trustpilot has...
Why Work with Us?
Follow us on Instagram! @Trustpilot_Jobs Trustpilot is on a global mission of expansion to create trust and transparency within the online shopping experience. Founded in Denmark in 2008, we have six offices globally, including our newest location in Denver. With an "in it to win it" mentality, employees enjoy a collaborative environment that...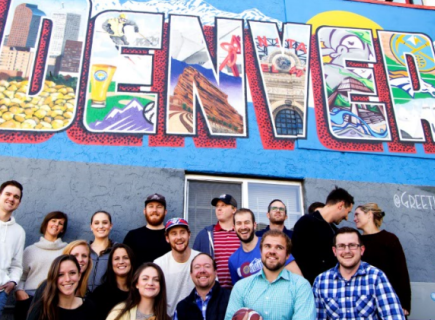 An Insider's view of Trustpilot
How has your career grown since starting at the company?
I started 4 years ago in NYC and what initially sold me to join were the leaders of the office. I was told the company was going to grow fast and so will our employees and everything turned out to be true. The mentorship I received early on really made things happen for me so I'm looking forward to making that happen for future hires.
Dave Arkow
Director of Sales
We're Hiring
We're
Hiring
Where we are
3000 Lawrence Street, Suite 201, Denver, CO 80205
Perks + Benefits
Retirement & Stock Options
Professional Development
Job Training & Conferences
I came to Trustpilot b/c I wanted room for professional growth and in less than 2 years I've worked my way up from an ADR to a Senior AE. The leaders here really want you to be successful and I can't say enough about the opportunity in Denver.

Jillian Sternberg

Senior Account Executive

It has been so exciting to watch the Denver office grow since we opened and be a part of such a collaborative team. We all feel like we are in this together and our hard work is paying off. I can not wait to see what is to come for Trustpilot!

Meghan MacCune

Manager, Customer Success
Jobs at Trustpilot
7 open jobs