Take Note: 19 Colorado Companies to Watch This Fall
From fast-growing startups to established firms with hefty benefits, here's a rundown of Colorado's most noteworthy people-first organizations to keep an eye on.
Autumn is unfolding in Colorado. Whether you're taking a fall train ride across beautiful mountainsides, visiting artisanal festivals and world-class ski slopes, or soaking at many of the state's famous hot springs, it might also be a good time to catch up on the movers and shakers in your local tech scene — and Built In Colorado has curated 19 noteworthy companies to get you started.
With a record-breaking $1.9 billion raised by Denver startups in Q2 alone — a 111 percent increase from the last quarter — many of the state's tech employers are unveiling upgrades to the breadth, depth and inclusion of their culture and perks.
The Colorado-based companies we featured are special in many ways, but all 19 have one thing in common: They are unique, people-first organizations well worth keeping on your radar in the fall season ahead.
 
What they do: Workiva is a cloud platform that offers transparent ESG reporting through all-in-one data integration and automation. The company values social trust and accountability for businesses, and its accessible, end-to-end solution is a testament to the standard it upholds for financial and sustainability reporting. 
The perks:
12 weeks parental leave for primary and secondary caretaker
Remote work option
Pet-friendly office
PTO for personal and volunteering time
Onsite training courses, as well as job-related conferences and seminars 
Prioritizing communication: Workiva has multiple offices around the country. Add on a remote workforce, and good communication among employees becomes crucial to productivity. But cultivating such habits goes beyond just virtual meetings and Slack — it's also important to consider intention and respect for each other's time. "When we put thought into how we can best engage with each other, we build trust, and that is one way that we live our company values every day," Director of Engineering Kristen Bevans told Built In Colorado in June. 
What they do: Pax8 is a cloud commerce marketplace that streamlines the way managed service providers buy, sell and manage cloud-based solutions, giving businesses a platform to access cloud technology. The company recently became part of the unicorn club after a funding round of $185 million catapulted its valuation to $1.7 billion, and it continues to grow today.     
The perks:
Local beers, kombucha and cold brew on tap
Open time off, mental health days and in-office yoga Tuesdays
Happy hour every quarter, annual family picnics and an exciting holiday party
Employees can work from home or in the office, with free RTD eco-pass
Customizable health insurance plans that cover out of pocket expenses
Global expansion: In 2021, Pax8 launched operations in over 40 countries, including its first international office in the UK. This year, the company appeared on the Inc. 5000 list for the fifth year in a row, citing a three-year revenue growth of 1,130 percent that reflects the success of its strategy. "Using technology and data correctly is critical to Pax8's continued growth," Glenn Green, senior director of revenue operations, previously told Built In Colorado.  
What they do: Checkr is a background check platform for businesses of all sizes. Using artificial intelligence and machine learning, the company aims to modernize the process for a more fair and streamlined candidate experience. Chekr continued its growth in 2022, acquiring two companies — GoodHire and ModoHR — within the first half of the year. 
The perks:
Flexible work schedule, including work from home Wednesdays
$50 a month for gym memberships and $100 for commuters
Free lunch and dinner every day, as well as breakfast on Mondays
$2,850 per person for learning and development
12 weeks parental leave
Global ambitions: With clients like Netflix, Airbnb and Instacart, it's no wonder that Checkr has experienced fast growth in recent years. Last year, the company had plans to build out its team through the end of 2022. With such scaling comes the ability to build out its global markets. "It's definitely been a challenge re-architecting our processes internally to support a global organization," Todd Freedman, SVP of finance operations, previously told Built In Colorado. "But it's one that has made our team better."  
What they do: Magnite, formerly SpotX, is a sell-side advertising platform, offering publishers access to content monetization across a variety of screens and formats. In 2021, Magnite acquired SpotX in 2021 to further bolster their position in the connected TV (CTV) market, which now takes up a significant portion of the company's business. As a global brand, the company's employees comprise hundreds of people in offices across the world.  
The perks:
Flexible work schedule, with personalized start and end times
Pension and retirement savings plan — in several countries
Generous time off, including holiday breaks and summer Fridays
Cell phone subsidy
Investments in employees such as a wellness account and community service events
Committing to DEI: At Magnite, community-building is a value it actively platforms and highlights. From unconscious bias training to resources for ERGs, the team understands the importance of an inclusive space where ideas and a sense of belonging can integrate within the workplace. "ERG gatherings allow employees with commonalities to meet, build trust, share ideas, support each other and produce specific outcomes that help improve employee job satisfaction and retention," Cori Keuler, senior director of global recruiting, previously told Built In Colorado.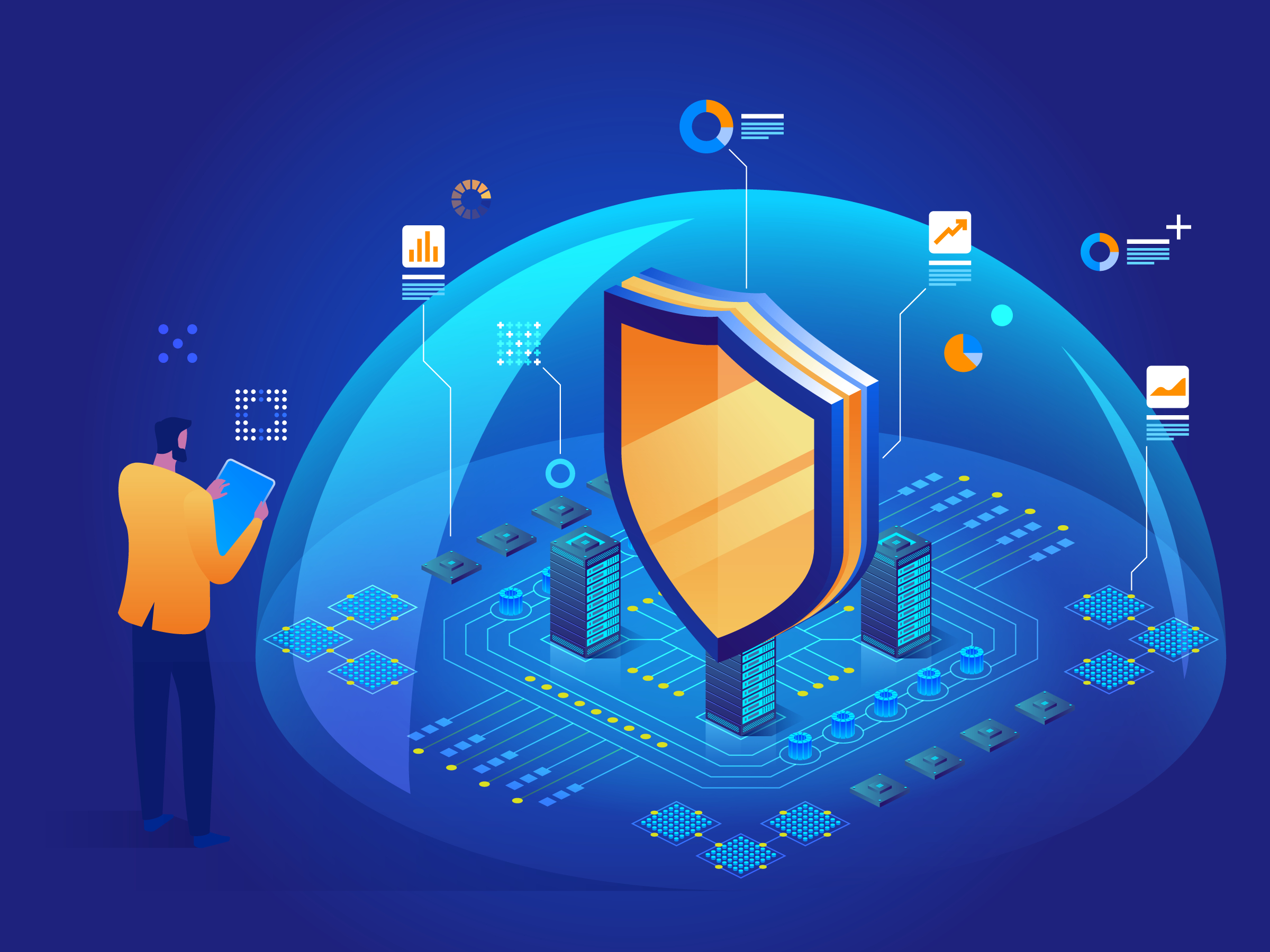 What they do: LogRhythm offers a machine-learning platform that can analyze, detect and respond to cyberthreats and help security operations teams keep their companies safe. Its security information and event management (SIEM) technology is showcased every year at RhythmWorld, its security user conference, where attendees learn new skills, listen to keynote speakers and become more familiar with the platform.
The perks:
Free lunch every Friday and cinnamon rolls on Mondays
Fitness offering includes a fitness tracker, on-site gym and yoga classes
Company outings such as Logtoberfest and summer happy hours
Fully stocked kitchens with unlimited coffee, tea and soda
Flexible working schedule and time off, along with 12 sick days, nine company holidays and remote opportunities
Avoiding burnout: Boulder-based LogRhythm offers remote work, but also understands the risk of undetected burnout that comes with this new model. To prevent a disengaged workforce, managers at the company ask questions to measure stress and create plans for their team members to take time off. "Leaders must understand a team member's needs and work with them consistently to ensure they have a healthy work environment," Angie Lawn, senior director of software engineering, told Built In Colorado in March. 
What they do: BillGo is an all-in-one bill management and payments platform. The company offers speed and convenience for clients whether they're a bank, fintech company, biller or consumer. As part of its mission statement to democratize good financial health, BillGo launched the Bill Pay Relief Hub during the pandemic, an interactive resource that showcases companies willing to work with people struggling to pay their bills. 
The perks:
Reimbursement for shelter pet adoption
A diverse selection of snacks and goodies, with catered lunch on Wednesdays
Tuition and learning reimbursement
Flexible work schedules for personal and commuting needs
Diverse management team and partnerships with diversity-focused communities 
Supporting women: While BillGo tries to make financial health accessible for clients, internally they're breaking a different barrier: the gender gap in engineering. It starts with recruiting, according to Katie Clayman, the company's senior talent acquisition specialist. "We focus on screening for yes, like talking to almost any woman who applies or looking for competencies versus experience," she told Built In Colorado. Once they're hired, BillGo uses a system called Real Time Align to ensure long-term support, and encourages women to take on leadership roles. 
What they do: SonderMind is a digital platform for therapists and individuals seeking therapy. The digital health company wants to make mental healthcare more accessible, affordable and effective. With both in-person and online options available across licensed providers, SonderMind aims to distinguish itself in the mental health startup market through its hybrid model.
The perks:
Up to 12 weeks of family medical leave
Remote work opportunities available
Mental health benefits, including $0 copay for therapy
401(k) match up to 4% of annual gross pay
Educational opportunities such as conferences and online courses
Knowledge sharing: The engineering team culture at SonderMind has a rising tide approach, using mentorship as a way to encourage collaboration and professional development. Dan Futrell, senior engineering manager, has found that team members that are empowered to grow their career and skills are more likely to ask for help and reciprocate support when asked. "The mentorship culture among the team has allowed my team to no longer have a single point of failure," he told Built In Colorado in June. 
What they do: Signpost is a management software company that helps local service businesses grow their client base and communicate with their customers effectively. With software focused on marketing automation and customer relationship management (CRM), the company aims to support a vital aspect of local economies across different services, from general contractors and electricians to plumbers and roofers. 
The perks:
Equity to all new employees
Laptop and other equipment provided
Office parties and employee appreciation events
Support for employee groups
Comprehensive training and learning opportunities
Growing with the right people: With three offices across the country, Signpost is no stranger to scaling — and the importance of maintaining its work culture. For Director of Sales Romeo Duran, being on the same page enables a level of unity in the work his team does. "What I love about our team that makes us unique is the level of work ethic and grit we bring to the table day in and day out," he previously told Built In Colorado.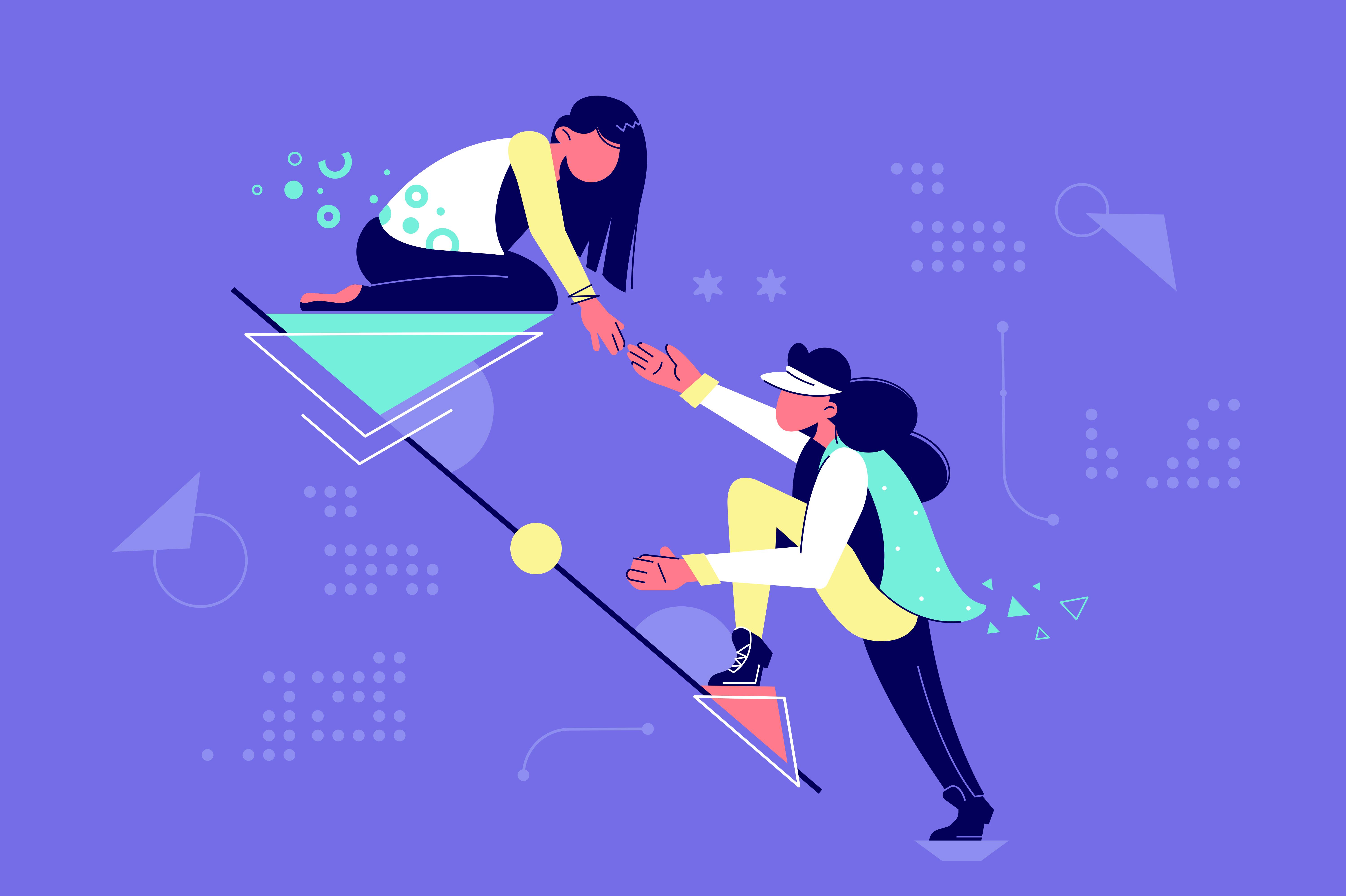 What they do: Crusoe Energy's core mission is twofold: Reduce the flaring of natural gas and the cost of cloud computing. To that end, the greentech company helps oil and gas companies better manage increasing environmental standards and regulations in the industry by repurposing wasted energy as computational power for solutions such as cryptocurrency mining. 
The perks:
NYDIG Bitcoin savings plan
Full 401(k) match up to 4% of salary
Hybrid work schedule
Cellphone and tuition reimbursement
Pet-friendly offices
Clean future: With a recent $350 million Series C funding round, Crusoe Energy is set to make a splash in the greentech space, with resources available for new products and infrastructure as well as a scaling team. With more potential comes growing ambitions, as the company has also begun expansion into the Middle East with its proprietary technology, to tackle the flaring issue abroad and further its mission.  
 What they do: Havenly is an online interior design and home decoration service that offers designer support and curated products for its clients' preference. With thousands of interior designers and levels of customization to choose from, the company is looking to democratize home makeovers. It even boasts a partnership with Reese Witherspoon's Book Club. 
The perks:
Wine Wednesdays every other week with the team
Six weeks of paid sabbatical after first five years at the company
Dental plan up to $2000 in expenses 
Three volunteer days per year
Pet-friendly office 
Move fast and make things: Engineers at Havenly are encouraged to work with speed, but it's not about squeezing efficiency out of overworked staff. "It gives us the ability to quickly test new ideas before spending a lot of time upfront developing something that nobody wants," Corey Earwood, director of engineering, explained to Built In Colorado in May. "Being able to let go of dead ends and avoid the sunk cost fallacy is an extremely valuable attribute." He recognizes the drawbacks of deploying code too fast, but the opportunity risk of slow rollout is a consequence Havenly's engineering team has accepted — and they're confident in the tools and processes they have in place to mitigate such costs. 
What they do: Suited Connector is a data-solutions and marketing technology platform that helps businesses grow and retain their customer base across various services. For brands, the company offers an accessible way to gain market share. For consumers, there's the ease of access to both information and service providers. At its core, Suited Connector wants to provide happy partnerships. 
The perks:
Matching 401(k) with immediate vesting
Social events such as BBQs and mixers
Tuition and gym reimbursement program
Flexible time off and 10 paid company holidays
Multiple health insurance options, along with pet and company-sponsored vision and dental
Communication is key: Suited Connector believes in a work culture that prioritizes clear and direct communication habits. In a fast-paced environment, transparency of information not only expedites projects, but also leads to better team building and trust. "Working in a start-up environment, there are more unknowns in certain areas of our business — and that leaves a lot of room for assumptions," Sasha Treviso, director of project management, previously told Built In Colorado.
What they do: Eventus is a customer experience platform for enterprise-level companies. The company offers fully-managed technological solutions, consulting services and data-backed insights to improve the digital experience for its client's customers and reduce contact center costs. Internally, Eventus's employee perks and culture also made the workplace one of Built In Colorado's top 100 places to work in 2022. 
The perks:
One-week holiday break
401(k) matching plan
15 PTO days
Professional development such as paid industry certifications
Company-sponsored family events 
Enterprise resources, small-team culture: In April 2021, Eventus became a portfolio company managed by Tech Mahindra. As a partner to a large enterprise, the company now has considerable resources while keeping its employee-forward culture intact. Senior Principal Jeff Taylor enjoys the breadth of experience among his colleagues, which lends itself to a collaborative environment. "The company is a great resource and encourages me to be helpful to others when questions or issues arise in their projects as well," he told Built In Colorado in May.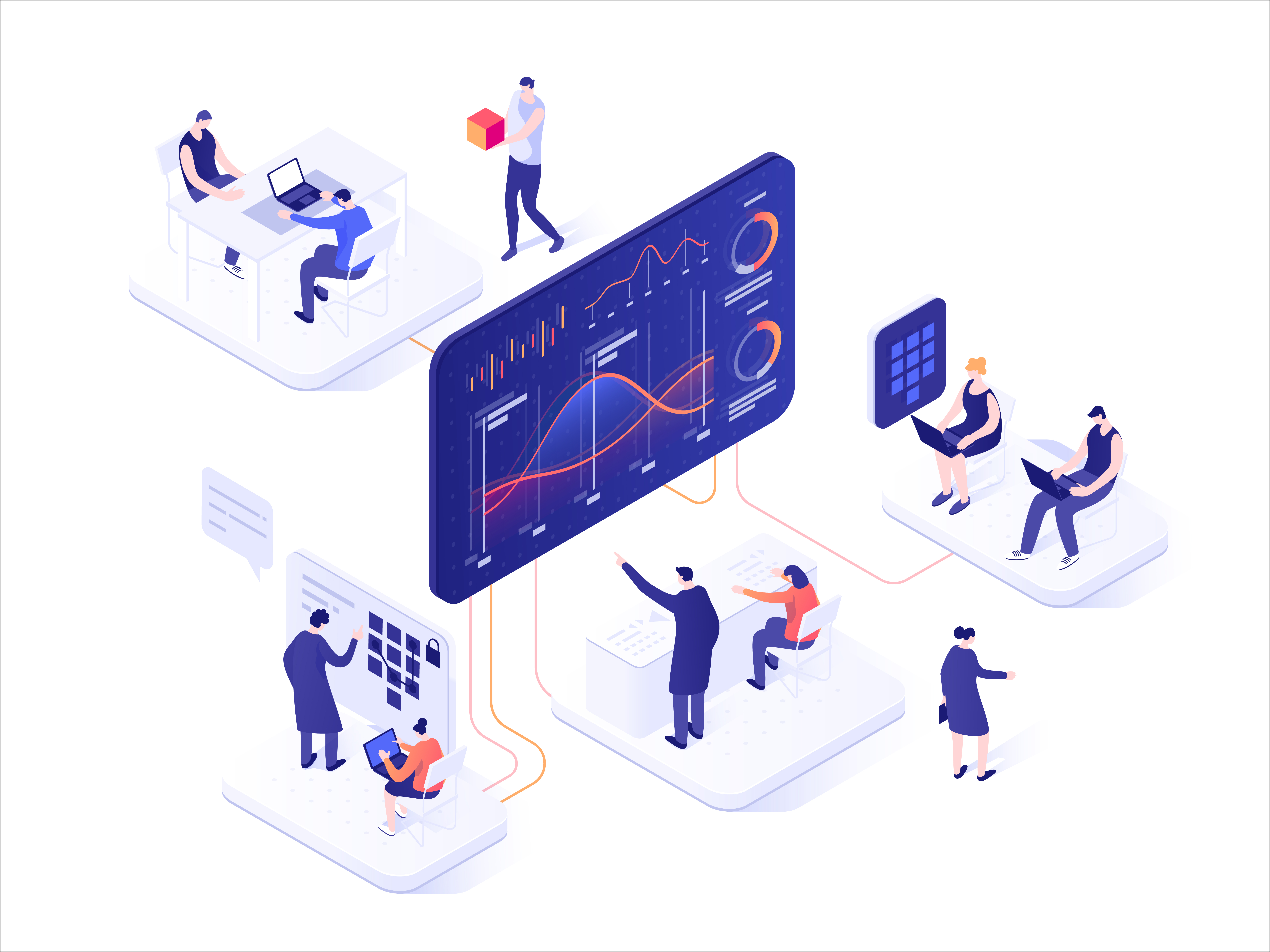 What they do: Enquire is a solution provider for customer relationship management (CRM), marketing automation and contact center aimed at those in senior living and post-acute care. The company's extensive suite of solutions is tailored towards many subsets of health care, and aims to introduce technological advancements in markets that could be improved with software modernization. 
The perks:
DEI initiatives built into learning and development programs
Unconscious bias training and diversity-oriented hiring practices
Unlimited PTO and paid holidays
Comprehensive insurance, including medical, dental, vision, long-term disability and life
Employee savings plans like 401(k) and FSA
Dynamic teamwork: Greenwood Village-based Enquire knows firsthand the challenges that come from bringing analog industries online. Take its e-fax microservice, for example, which extracts unstructured text data from PDF images of fax documents, making it an exercise in strategic testing — something with which the team is familiar. "We're a small team that punches above its weight because of our mindset that encourages experimentation, open learning and collaboration," a senior software developer previously told Built In Colorado.   
What they do: TeamSupport is a B2B customer service software company with an all-in-one platform focusing on all aspects of the customer experience. CEO Pete Khanna and co-founder Eric Harrington head an executive team comprising members with ample leadership experience and veteran knowledge of their role.
The perks:
100% employer paid medical and dental coverage
Flexible PTO policy and company paid holidays
401(k) matching program
Equipment and annual home office allowance
Remote work available 
Forging strong ties: With big name clients such as the NBA, Fujifilm and Comcast, TeamSupport is always looking to bolster its business relationships as a B2B leader in the help desk industry. Recently, the company announced a partnership with Perseus Group as its preferred customer service vendor, opening up the operating group's portfolio of businesses to TeamSupport's platform.  
What they do: Maxwell Financial Labs is a mortgage platform that seeks to untangle the logistical complexities for both borrowers and lenders by streamlining the process. Though the company was started by homebuyers as a way to give local lending teams a more accessible financial advantage, Maxwell's technology suite now encompasses the whole process from application to secondary market. 
The perks:
Company outings include happy hour, team hikes, ski days and more
At least half of candidates interviewed are from under-represented groups
Two PTO days to volunteer at a charity of choice
$100 monthly parking stipend or commuting expense for Denver-based employees
16 weeks of parental leave for primary caregiver and four weeks for secondary, as well as a return to work program
Managing growth with autonomy: At 164 on Inc's 5000 list 2022, Maxwell is one of the fastest growing companies in Colorado. With newfound growth, the company is launching several products this year, including a Spanish-language loan app and machine-learning backed mortgage processing. With such massive growth, Maxwell's culture of giving the product teams ownership becomes all the more important. "I trust my teams to find clever ways to solve impactful problems," VP of Product Andrew Vincent previously told Built In Colorado. 
What they do: Artifact Uprising is an e-commerce company that makes printed photo goods such as gifts, books, prints, frames, calendars and more. In 2017, the management team bought the company back from photo editing giant Visual Supply Co. after an acquisition two years prior. Though the original co-founders are no longer onboard, the company is striking ahead into a photo album market that reached a $3.3 billion valuation in 2021 — and it's projected to grow. 
The perks:
Monthly company outings
401(k) matching plan and flexible spending account up to the annual IRS limit
Annual individual budget for training, job-related conferences and seminars
100% health, vision and dental coverage for employees
Fitness membership 
Plans for growth: Artifact Uprising wants to scale alongside the growing market for printed photo albums. "We are excited to continue our momentum into 2022 and plan to grow our headcount by about 20 percent this year," Director of People Operations Alex Hield told Built In Colorado in March. By growing its product, engineering and marketing teams, the company is equipped to launch new products for customers, especially with documenting important moments that might have been delayed by the pandemic.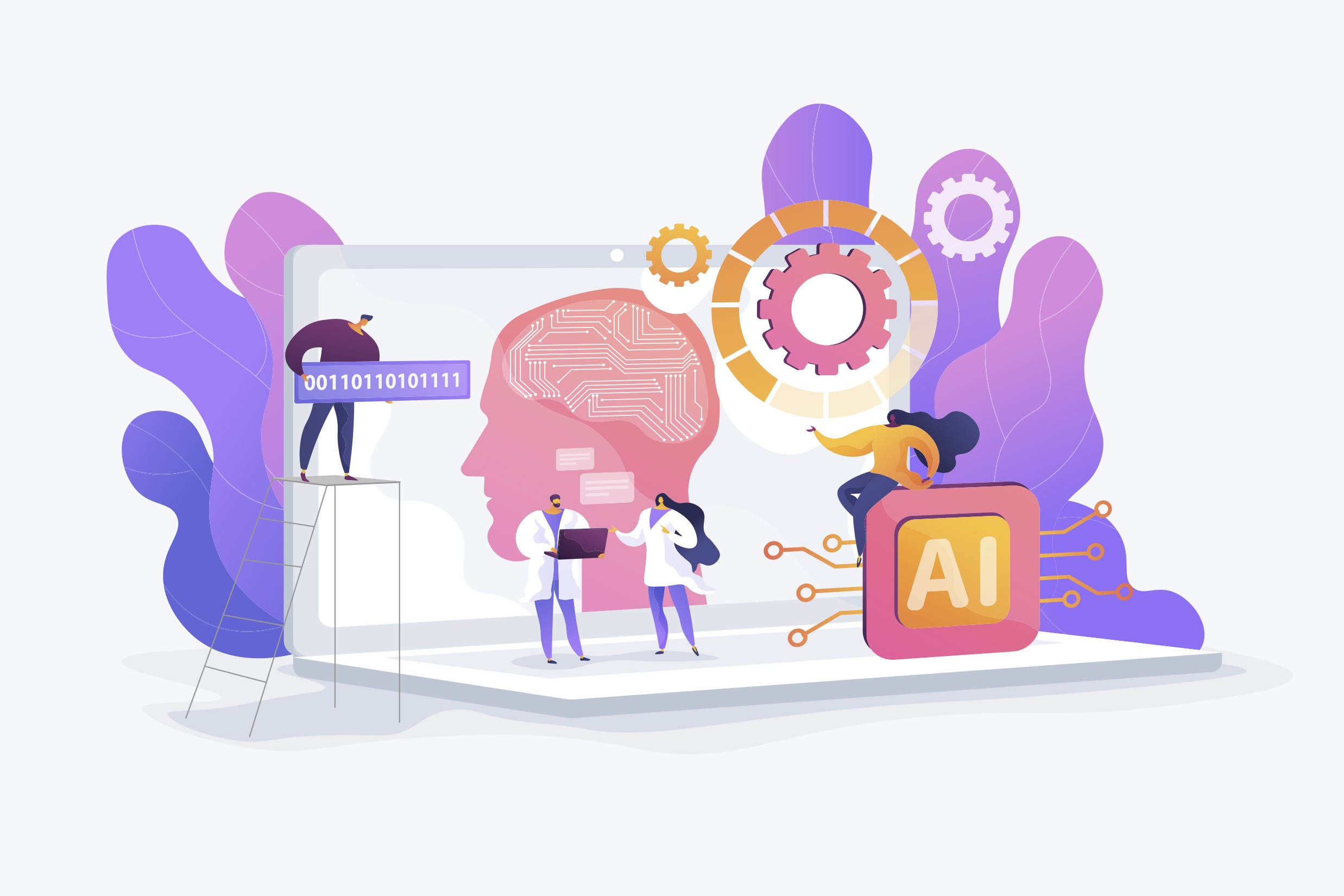 What they do: Cured is a digital marketing and CRM platform for the healthcare industry. The company wants to help modernize the way healthcare organizations engage with clients. Led by co-founder and CEO Andrew Sawyer, a fourth generation healthcare worker, the founding team has experience with the digital shift in the healthcare field and established backgrounds in health tech, CRM and marketing.
The perks:
Paid holidays, open PTO and annual winter break
Employer-matched 401(k) plan
Health, dental and vision with HSA and Employee Assistance program available
Flexible working schedules 
Home stipend for remote employees 
Passion for the unknown: As an early member at Cured, Kathryn Bostwick, director of product management, was driven by the difference she could make — taking on new challenges and making an impact on the company's trajectory. In turn, this has informed what she looks for when hiring talent to grow her team. "I always look for individuals who can demonstrate initiative," she previously told Built In Colorado. "At a growing start up, there is often not a perfect match between the skill set of the current employee base and the next problem that needs to be tackled."
What they do: Agathos is a healthtech platform that offers hospital clinicians insights on practice patterns. Founders Andrew Trees and Steve Waye, frustrated by the lack of transparency in healthcare data, sought to offer an alternative for physicians. Rather than rely on static dashboards and delayed reports, clinical clients can use the company's software to attain real-time data every night for actionable improvements on patient care. 
The perks:
Quarterly team retreats
Three weeks PTO
Professional development funds
FSA and Dependent Care FSA available
401(k) and healthcare plans
The data zeitgeist: Data is at the heart of both Agathos's mission and its operations. As a disruptor in the analog-entrenched healthcare industry, the company looks to data as a way of empowering better patient care and clinical work. As such, Agathos's data scientists, like Natasha Hagemeyer, are always keeping a finger on the pulse of data innovations in the healthcare space. "A trend related to healthtech is an evolution from widespread, cheap genetic sequencing to personalized medicine and the use of genetic information to inform public health trends and trace outbreaks in epidemiology," she told Built In Colorado in June.  
What they do: Pardon is a venture studio space that incubates brands and serves as a modern family office. Some of the works that came out of the company's studio include a travel magazine, a news publication and a collection of media brands. As part of its creative priorities, Pardon manages and funds artists, giving them a platform for more reach and visibility.  
The perks:
Fully remote, with access to two physical offices
Access to studio spaces for personal projects
Unlimited PTO 
Generous parental leave
Matching 401(k) program
A community of artists: Working at the intersection between art and entrepreneurship, Pardon knows the importance of cultivating its employees' artistic expression. The company's culture prioritizes the people using its platform as much as the team members working on it. From small, specialized teams that own their projects to flexible PTO for passion projects, Pardon celebrates creativity both in and out of the workplace. "The community makes getting the nitty-gritty responsibilities done easy, and it creates a culture of ideas and creativity," Caroline Crawford, people and culture partner, recently told Built In Colorado.