Find Your Forward at These Growing Colorado Companies
Local tech firms share what makes their teams unique and why you should consider joining.
There's a lot to love about the Centennial State: nature, sports, craft beer, outdoor recreation. The promising tech scene doesn't hurt, either. 
According to a recent study from the Brookings Institution, Colorado cities continue to draw tech workers. In particular, the state's technology hubs are getting a boost as tech professionals trickle out of more established locations such as the Bay Area and Seattle. And they're not just coming for weekend fun; there are a lot of good opportunities at growing tech companies on the local scene. 
A few of the companies making moves include startups like Vivian Health, which recently raised $60 million in funding for its healthcare jobs marketplace. There's also SonderMind, a telehealth unicorn that acquired predictive analytics company Qntfy in late 2021. Those are just two of the companies on the rise that are consequently looking to add more talent to their teams. 
Built In Colorado connected with these and other local companies for a behind-the-scenes look at their growing teams and what they have to offer new talent. 
Sovrn is a publisher product suite for content creators. 
What's one word you would use to describe your colleagues? 
I would describe my colleagues as tenacious. A huge part of being a software engineer is constantly learning new skills and technologies. Our day-to-day work requires us to be highly adaptive and resolve whatever issues arise on the fly. My team values drive over experience and technical skills. We all work together to take on new tickets no matter how familiar we are with the application or technology because the majority of the time what matters most in pushing projects forward is persistence, especially when the work is difficult.
How has your skillset and overall career grown at Sovrn? 
I fully dove into working with the AWS cloud infrastructure for the first time. I am lucky to build cloud computing skills and work in an area of development that is becoming increasingly popular and useful across all tech companies. Sovrn supports and encourages all employees to pursue extra learning and career growth opportunities and part of this for me has been working toward AWS certification.
DELVE is an analytics-first media consultancy.
What's one word you would use to describe your colleagues?  
Although all team members have unique and valuable qualities individually, collectively I would characterize the DELVE team as curious. Our expertise, intelligence and innovation foster curiosity at our core and ultimately drive our success. We don't take the easy way out, as favorable as it may be, because we strive for greatness. DELVE runs toward the challenging and unknown. We are willing to take risks and do things differently to realize the added benefit. This spirit is also present externally with our clientele and partners, with whom we actively seek pioneering solutions and uncover powerful insights through experimentation. I can reach out to any fellow Delver with an idea, and confidently know they will respond with interest and likely a myriad of added ideas that can continue to be expanded on. We prioritize growth in all ways, which enables our continued curiosity. Employees at all levels have a voice and are empowered to take charge of their careers, allowing them to have a direct impact on a growing company.
Why is your industry an exciting place to work right now, and what role does your company play within it? 
There has never been a more exciting time to work in digital marketing, advertising and analytics, especially on a global level. As an outcome of the pandemic, digital adoption has increased at hyperspeed. The world is plugged in and our industry is changing and learning something new daily. As intimidating as this rapidly evolving field can be, it can be equally rewarding and you will seldom find yourself bored. Recent privacy regulations and expected future changes are perfect examples of how everything we currently know is changing. We may know a post-cookie world is coming, but we don't know exactly how everything will end up, and we are a part of the community determining what will come. Limitations or deprecations of current solutions only make way for new solutions and create opportunities for companies to develop custom solutions that drive their value offering. DELVE sees the world of possibilities and our army of geniuses is running toward the challenge.
Vivian Health is a healthcare jobs marketplace. 
What's one word you would use to describe your colleagues?  
If I were limited to a single word to describe my colleagues at Vivian Health, I'd probably use the word practical. At mission-centric companies like Vivian, it's easy for people to allow the power of the mission to override their natural instincts to keep their work-life balance in check and to keep an eye on what's good for their long-term productivity. But at Vivian Health I genuinely feel like there's a culture of being practical about our work and our boundaries. It's an environment where people feel comfortable providing feedback on what they want to work on and where their skills are best applied so that they both enjoy their day-to-day job and contribute to the mission, because those two things aren't mutually exclusive. I value this kind of attitude in my current and potential colleagues because, especially when working primarily in a remote environment, it contributes to an atmosphere of positivity when collaborating with people one-on-one and in groups since people are less likely to feel burnt out or undervalued.
How has your skill set and overall career grown at Vivian Health? 
One major reason that I came to Vivian Health after working for a little over six years in remote software consulting was to work on a product where I can funnel 100 percent my effort and brainpower into a long-term vision instead of spreading it over many projects. While consulting developed the breadth of my skill set, working at Vivian has helped me deepen my mastery. For example, building a web app to scale early on based on how you expect it to grow looks way different than actually scaling a web app against real-world constraints on the fly. My triaging skills have leveled up immensely and I feel much more capable in both handling issues as they occur en media res as well as how we can make changes to an existing, rapidly growing platform now to prevent problems in the future. Additionally, working for a company that has grown so much since I joined has helped me hone my collaboration skills. It's easy as an engineer to want to solve everyone's problems but when you're confronted with an ambitious roadmap that is too big for one person to handle, you're forced to — rightly — develop trust in your team and the process to help you complete the work well and on time.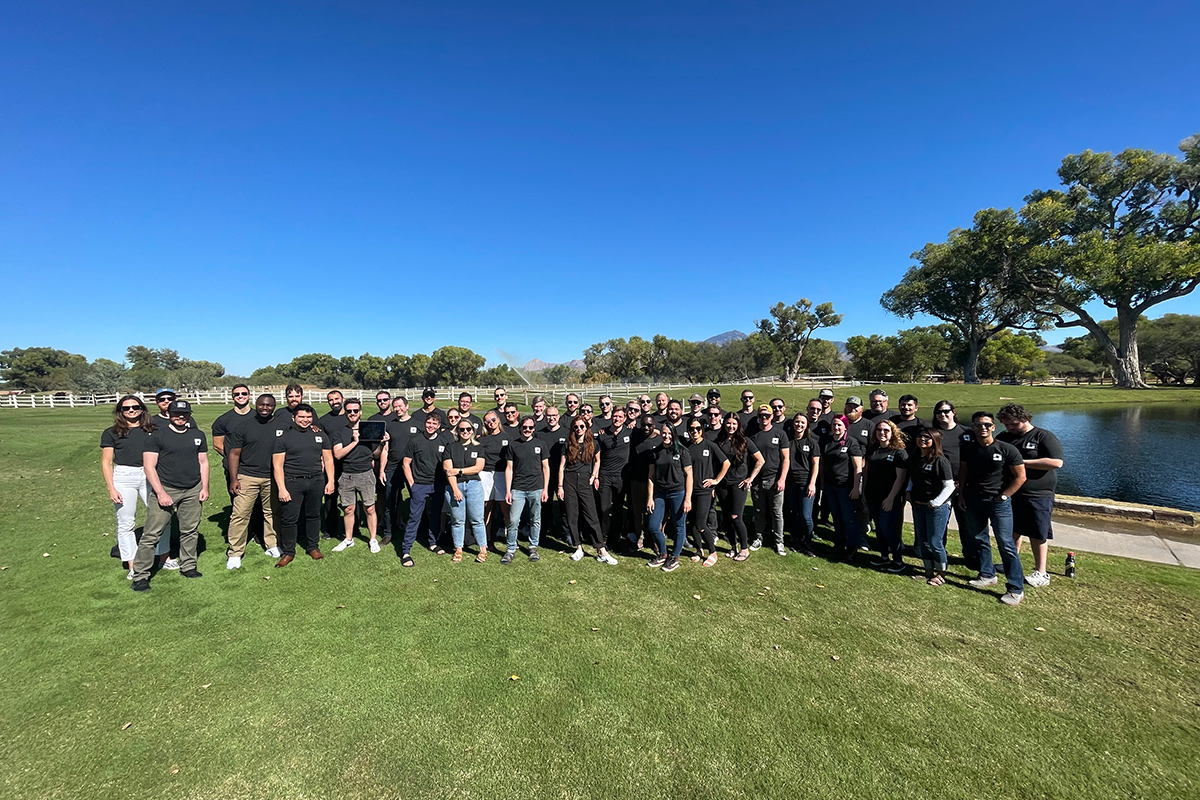 Flatfile is a data onboarding platform. 
What's one word you would use to describe your colleagues? 
Resourceful. My colleagues at Flatfile are all incredibly capable people. What stands out the most is how great a job they do identifying solutions to problems and solving them on their own. The traits I look for when interviewing future teammates are consistency, amicability, good instincts and discernment.
Why is your industry an exciting place to work right now, and what role does your company play within it? 
Flatfile's data onboarding solution is in a blue ocean market. This means it is in an untapped space and is still unexplored and untainted by competition. With a solution that isn't specific to any one vertical, the opportunity and growth trajectory is vast and deep. I know working at Flatfile is an opportunity that doesn't come around very often and I wake up excited to be part of this team every day.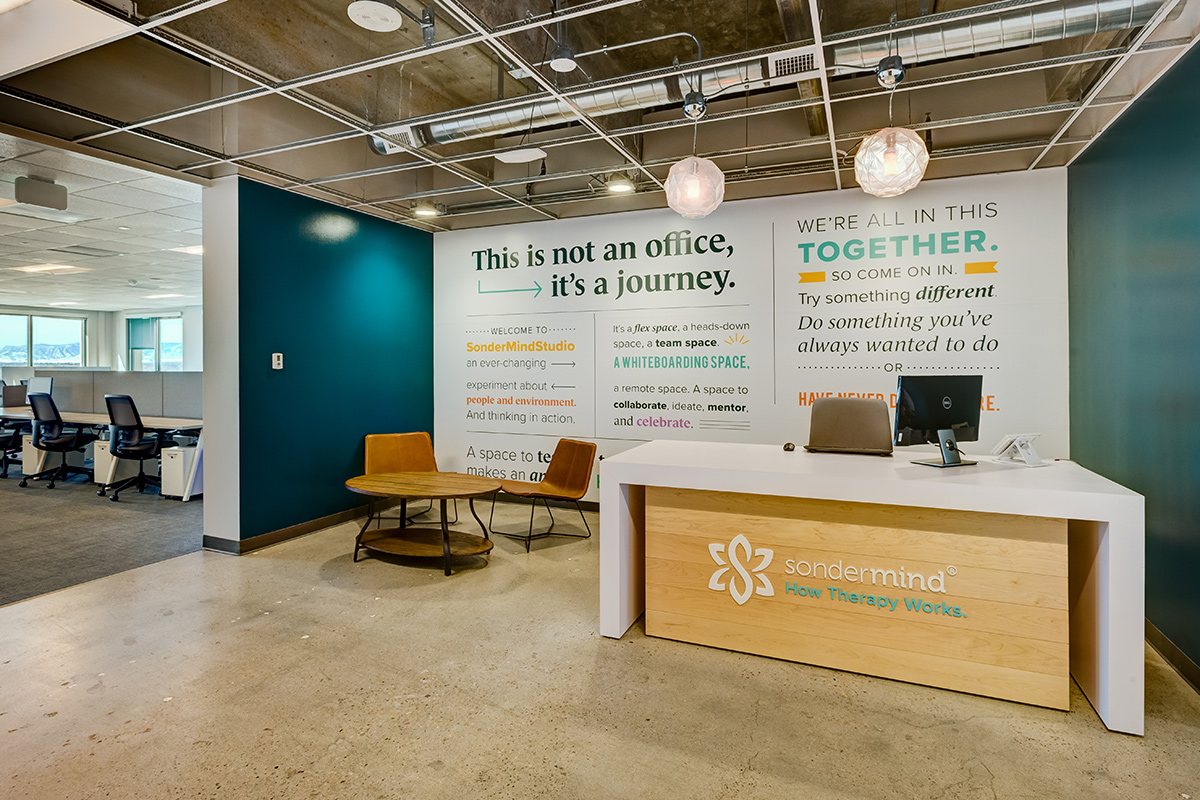 Sondermind is a telehealth platform.
How would you describe your colleagues? 
Team players. The members of the SonderMind sales team and company as a whole are always willing to lend a hand to other coworkers, and this creates an incredibly collaborative environment. As a result, we are able to consistently learn from one another, improve and hit targets while also having a lot of fun doing it. We look for colleagues who are coachable, are willing to roll up their sleeves to take on new challenges and work toward a collective mission.
Why is your industry an exciting place to work right now, and what role does your company play within it? 
The mental and behavioral health space is an incredibly exciting place to work right now as it is fast paced, requires you to think quickly on your feet and allows you to make a direct impact daily. SonderMind is in a unique position in that every day you have the opportunity to improve access to therapy services and give people the chance to better their mental health and overall well-being.
Eventus Solutions Group is a customer experience solutions and consulting company. 
What's one word you would use to describe your colleagues? 
I work with a bunch of smart people. Every project has challenges, and sometimes customers ask interesting questions that I can't answer. But I can always say, "Let me take that question back to the team and see if we have a good way to handle that." My Eventus teammates always come through. The breadth of experience within the company is a great resource and encourages me to be helpful to others when questions or issues arise in their projects as well. It is a collaborative effort that is really inspiring.  
I am an architect on the Enterprise Communications Consulting team and have been asked to interview potential employees. There are a few things that I look for in a teammate.  One, I am looking for someone who is very technical. During an interview, you can talk the talk, but I want to know about your past experiences and what drives you to be more technical in the present. The interview team also looks at potential candidates from a cultural fit perspective. We want to ensure that new hires are going to fit in well and help promote the Eventus culture.
Why is your industry an exciting place to work right now, and what role does your company play within it? 
The contact center industry has been adding new technologies for a long time. But, in the last few years, AI has been making a much larger impact in customer experience. Customers are looking to companies to provide answers to their questions outside of the normal workday, as well as doing that over a variety of channels. The phone bank was always the last stop in customer service, but that doesn't have to be the case anymore. Adding text messaging, social channels and web chat using AI can be a fantastic way to extend customer service and reduce costs. With the current challenges in today's employment market, this is more important than ever. 
In the last few years, Eventus has expanded its workforce to meet this challenge. Some of our clients are just looking at cloud transformation or an omnichannel customer experience.  But more and more clients are asking about AI-based technologies, like Google Dialogflow or IBM Watson. These products can be applied to multiple channels within the contact center and can provide better customer service, with faster response times, than a traditional automatic call distribution with solely live agents can.