AgentSync Reaches Unicorn Status With $75M Raise, Plans Hiring Push
The Denver insurtech startup plans to grow its headcount from 114 to 200 by the end of next year.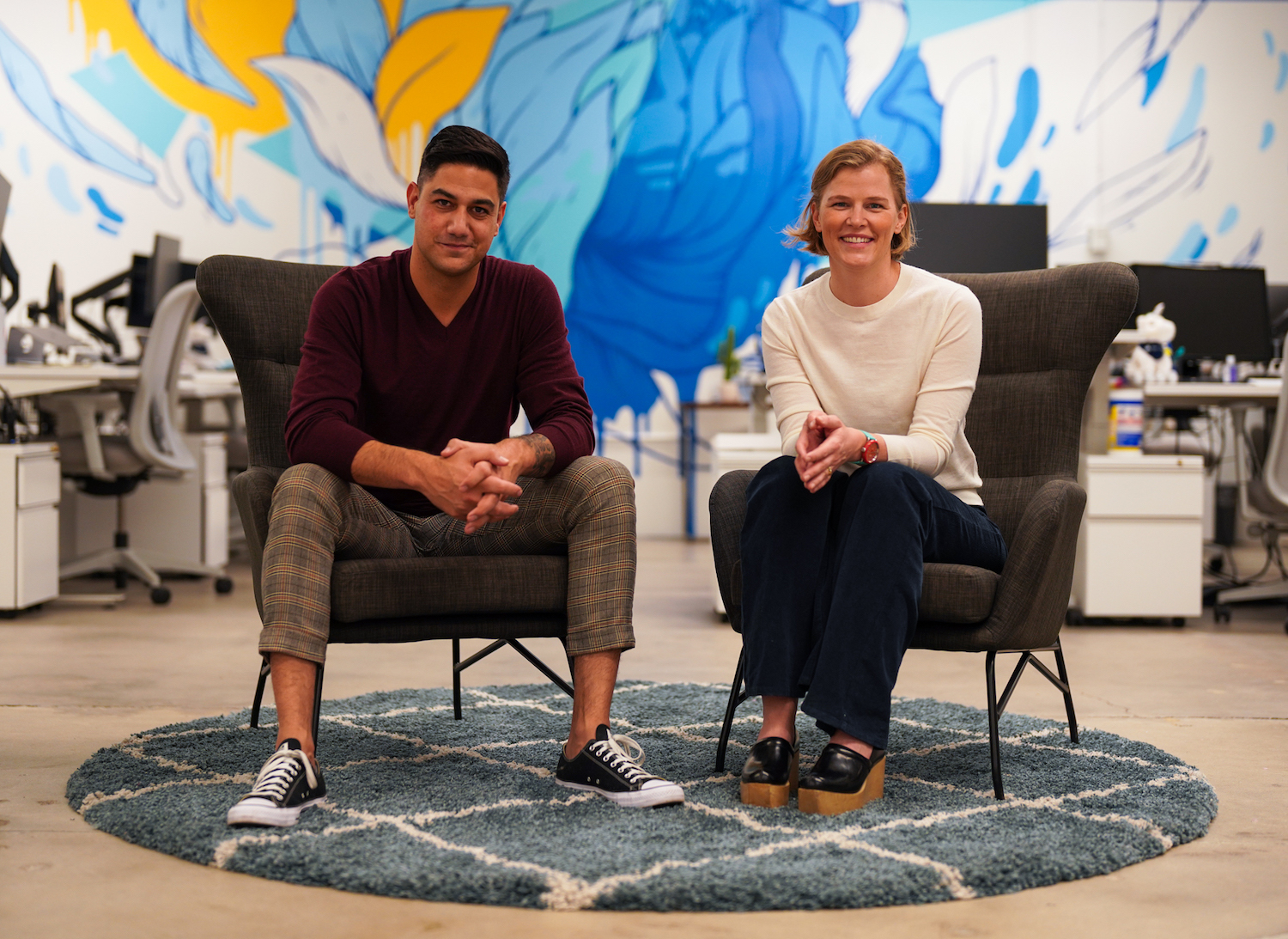 AgentSync announced Tuesday that it brought in $75 million in venture funding on a $1.2 billion valuation.
AgentSync CEO Niranjan "Niji" Sabharwal co-founded AgentSync in 2018 with his wife, CTO Jenn Knight, making them the first married co-founders to reach a $1 billion valuation in the U.S., according to the couple.
The Series B funding round comes just nine months after the company raised a $35 million Series A round that valued it at $220 million. The company has raised a total of $111.1 million since its seed round in June of 2020.
This latest funding round was led by Valor Equity Partners with participation from Craft Ventures, Tiger Global, Atreides Management, Anthemis and existing investors.
Hiring for Growth
AgentSync is on a major hiring campaign to keep up with its growth. The company is even putting up billboards to recruit Denver-based employees. About 75 percent of employees live in the Denver area, but Sabharwal hopes to get that number to 80 percent.
AgentSync's headcount has more than tripled this year from 35 employees to 114 employees. The company plans to hire another 40 people by the end of the first quarter of 2022, with plans to reach a headcount of 200 by the end of next year.
"We have the right org structure in place to start pouring gas on the fire and continue to grow the team," Sabharwal said.
In late September, the company moved into a new 12,500-square-foot office at 2734 Walnut St., the former Riveter coworking space.
As the company grows, Sabharwal and Knight will continue to prioritize diversity in their hiring efforts. Knight, in particular, has worked hard to build a majority-woman product and engineering team since founding the company.
As the parents of a one-year-old daughter, Sabharwal and Knight also appreciate the importance of health insurance. One month ago, they decided to cover 100 percent of employee benefits, including premium medical, dental, vision and disability insurance, for all employees and their dependents.
"It's not just the employees that are making stuff happen, it's also their families that are supporting them," Sabharwal said. "We believe that insurance should be a basic human right, and we're lucky to be in a spot where we can do this for our little community." 
Connecting the Dots
When Sabharwal and Knight first launched the company, they thought of AgentSync as an insurance compliance software company. 
As they collected customer feedback, though, they saw an opportunity to remedy outdated insurance industry practices with their Salesforce-based platform.
The couple came to realize that their software could be about more than compliance — it could drive the connection between insurance carriers and insurance brokers by integrating directly with the databases of regulatory governing bodies like the National Insurance Producer Registry.
By streamlining that connection, AgentSync helps companies accelerate broker onboarding, contracting, licensing and compliance processes.
"The core of the value proposition is driving business process efficiency in a space that has been forgotten by technology for so long," Sabharwal said. 
Insurance companies have welcomed the change. AgentSync's annual recurring revenue has grown 3.5 times year over year, and it has never lost a customer.
AgentSync has more than 100 customers across insurance agencies, carriers and managing general agents, which contract with multiple carriers to provide agencies with more products.
Sabharwal said AgentSync is the only unicorn in the U.S. focusing on insurance infrastructure.
"There's a short list of less than 10 players that are really focused on the infrastructure piece," he said. "This next wave of entrepreneurs is going to take those pieces, stitch them together and build something really cool. That's what we're really excited about, being part of that next wave."