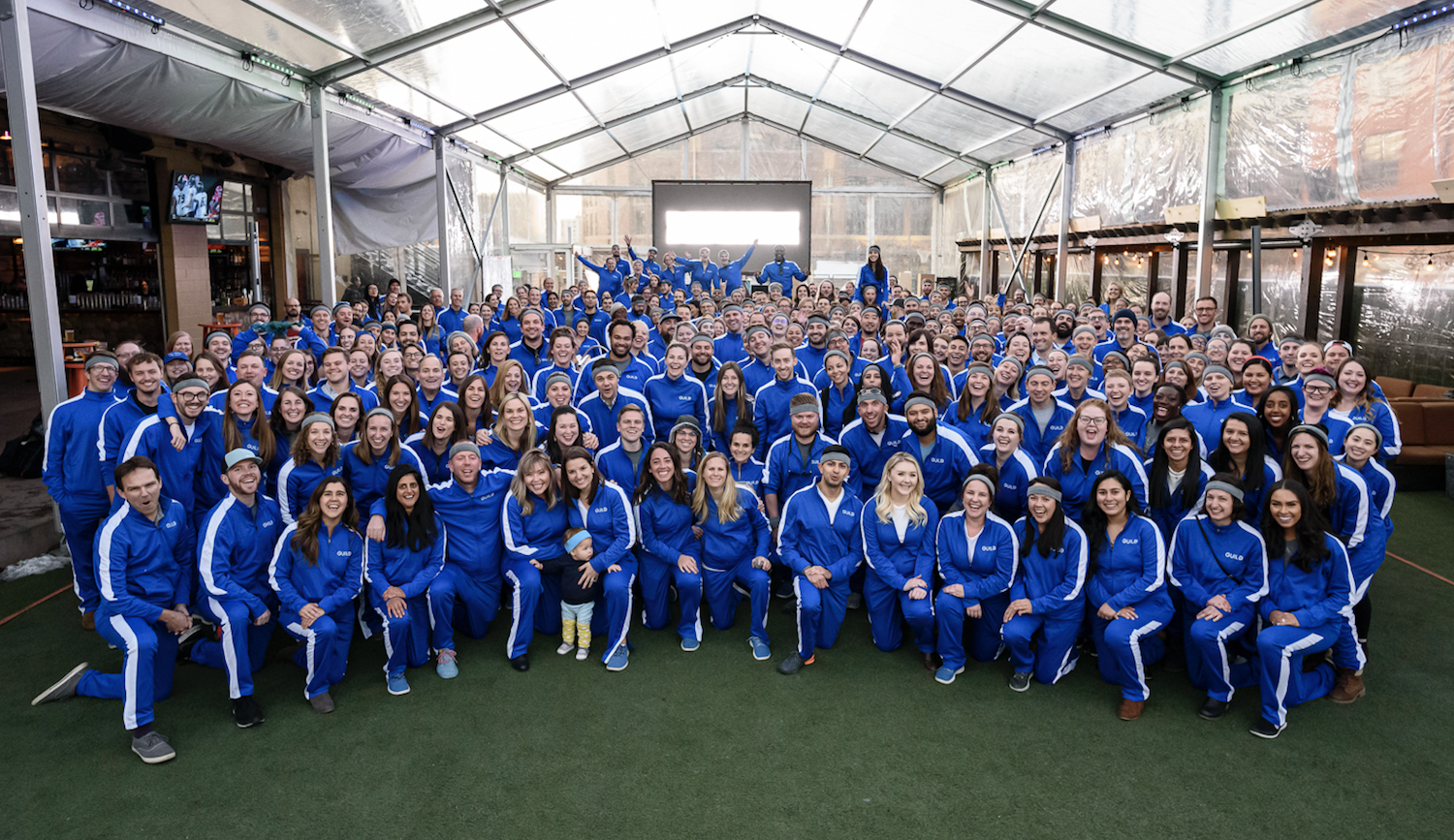 As restrictions lift and businesses reopen, many are struggling to find employees. Nearly 70 percent of employers reported talent shortages last year, up 14 percent from 2010. Denver-based Guild Education offers a solution.
Founded in 2015, Guild Education partners with employers to offer education-based benefits. The unicorn startup helps companies recruit and retain workers while also preparing employees for future careers. Guild offers thousands of programs ranging from English-language courses and college prep to full degrees and advanced programs such as data analytics and cybersecurity.
On Wednesday, Guild announced it raised a $150 million Series E round bringing the company's valuation to approximately $3.75 billion. This funding round will be used to double the size of the company's product and engineering team and invest in Guild's payments and tech platform.
"This will keep students at the center of our business and allow us to continue building a sophisticated and intuitive platform," Rachel Carlson, CEO and co-founder of Guild, told Built In via email. "We are also growing our robust coaching team that supports students every step of the way on their education journey. We will be growing that team both here in Denver and nationally with a particular focus in communities in which our students live."
Guild grew from roughly 450 employees in early 2020 to 937 employees today. The company plans to have more than 1,300 employees by the end of the year and is actively hiring 57 people.
"We will also invest in onboarding new universities and learning partners who've applied to join Guild's Learning Marketplace, including more innovative bootcamps and short-form certificates in high-demand skills like cybersecurity, data analytics and healthcare, all of which better deliver equity and opportunity to America's workforce," Carlson said.
Guild works with several enterprise businesses and universities including the Walt Disney Company, Chipotle, Oregon State and eCornell.
To date, Guild has raised $378.5 million, including a $157 million round in 2019. The startup remained active during the pandemic by rolling out a new service to help people who are out of work and even made a three-month, no layoff pledge last April.