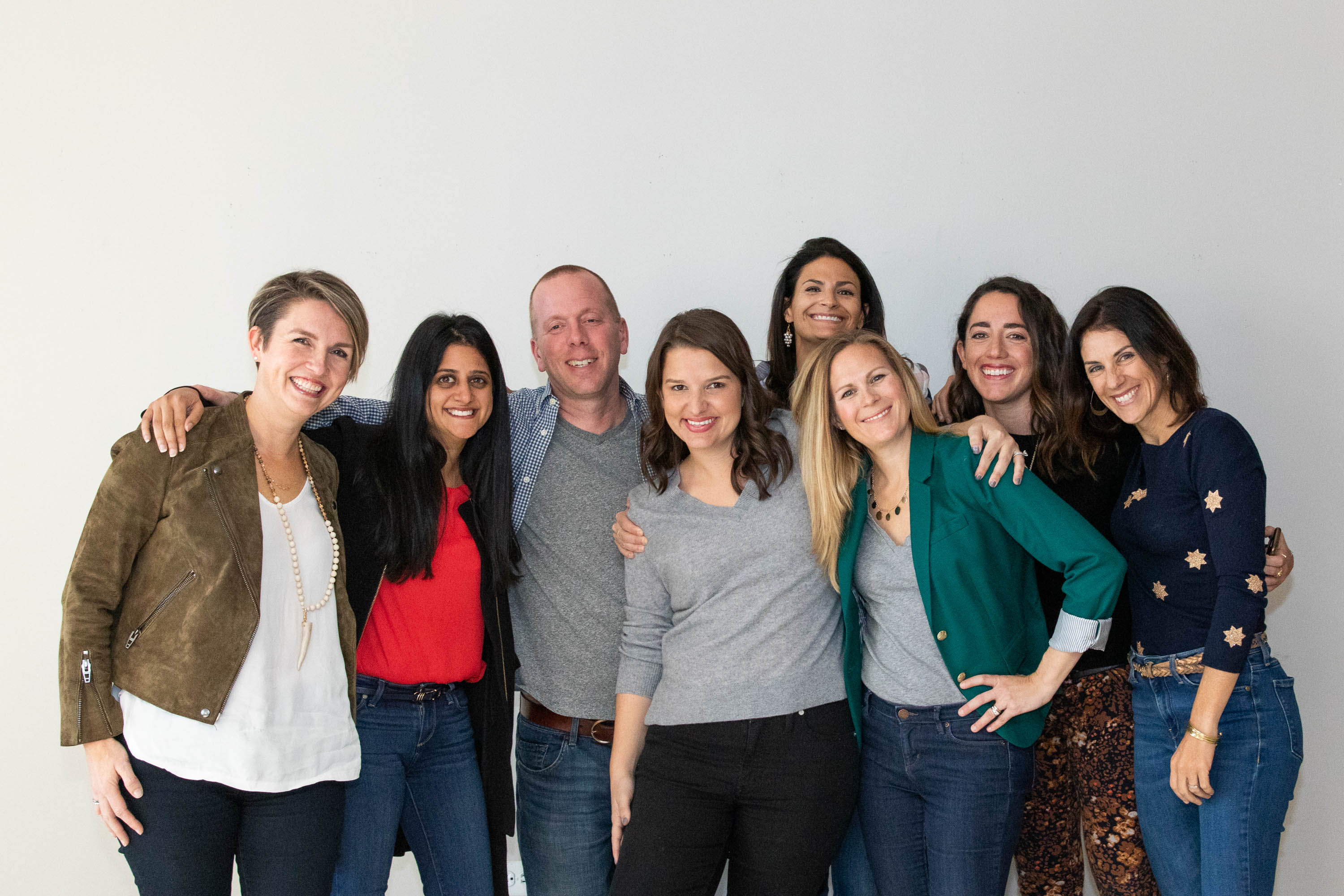 "The future of work" is no longer just a phrase — it's an entire field of speculation, research and debate. 
Advancements in robotics and artificial intelligence will transform the global economy — probably during our lifetimes. For workers with strong tech or digital skills, that could mean more money and career opportunities. For people whose skills don't match what companies need, it could mean a lot less of both. And, unfortunately, higher education and skills training remains out of reach for many.
Denver native Rachel Carlson noticed this disconnect during her time in the community college sector and as founder of the higher education startup Student Blueprint. Now, as the CEO and co-founder of Guild Education, she's addressing the problem head on.
Guild Education helps companies incorporate education into their employee benefits programs. It's worked with big names like Walmart, The Walt Disney Company and Chipotle to connect 400,000 employees with institutions like University of Arizona and Purdue Global to earn bachelor's or masters degrees, as well as trade certificates or GEDs. 
Guild Education announced today a $157 million Series D funding round led by General Catalyst. The funding values Guild Education at $1 billion.
That's big money, and there's a big market for the company's services. According to Guild, there are 88 million Americans who will need new skill training to keep up with the changing economy. Sixty-six million of those haven't been to college.
"The sad reality is that the vast majority of our higher education system and schools are not set up for [working adults]. They're set up to support the 18-year-old, upper-middle-class kid who's going to go to school with mom and dad's support and go to school full-time and live in a residential campus," Carlson said. "Of the 7,500 schools in the U.S., there are about 300 that really are set up to help working adults succeed."
Companies also have much to gain from education benefits. Guild's clients see between 120 and 210 percent returns on their investments, because offering education benefits improves recruitment and retention. 
In industries like retail, hospitality and fast casual dining, that advantage is essential. Companies in those spaces often see turnover rates higher than 100 percent or average employee retention hovering around six months, Carlson said, and the data backs her up.
"Being able to offer an employee a pass to go back to school and stay with you while they earn that degree is a big deal," she said.
With the influx of fresh funding, Guild plans to do some hiring itself — Carlson said the company will grow from 425 to 600. Currently, the company is looking for engineering managers, enterprise product specialists, payment managers, salesforce developers, full-stack and back-end engineers and data scientists. 
When it comes to recruiting, Guild tries to put its money where its mouth is, Carlson said.
"We're big believers in nontraditional backgrounds and second chances. We love hiring folks who didn't have a chance to complete their higher education experience and want to come do it while they work here. If the traditional market discriminates against folks who haven't completed college, we get excited about looking at those kinds of resumes."
Today's Series D marks Guild Education's sixth round of venture funding, according to Crunchbase, including a $21 million Series B in 2017 led by Bessemer Venture Partners, a $40 million Series C in 2018 led by Felicis Ventures and an undisclosed amount from professional basketball player Stephen Curry in October.