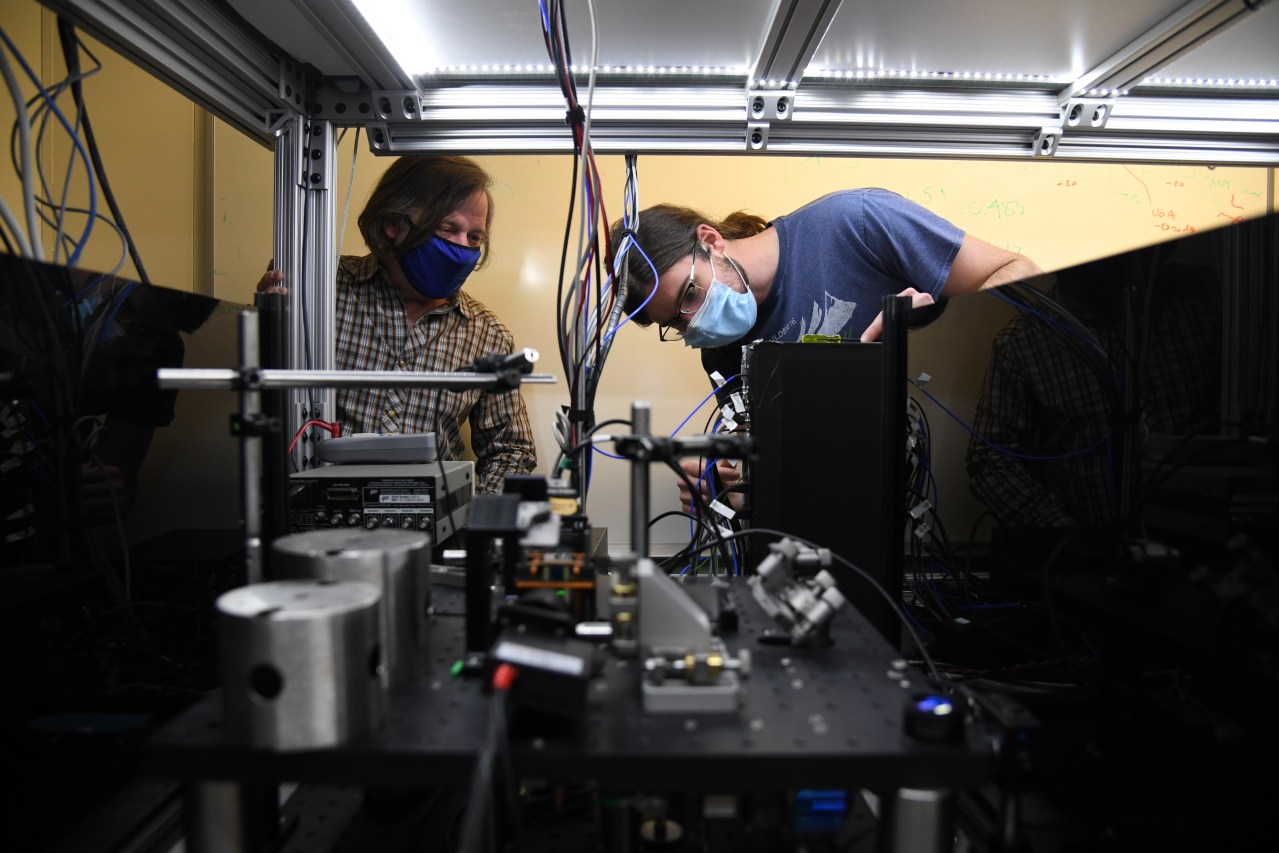 ColdQuanta announced Wednesday it raised $20 million to continue commercializing cold atom quantum technology and accelerate hiring initiatives. 
The Boulder-based company has developed technology that allows engineers to cool atoms to a few millionths of a degree above zero and use lasers to manipulate the make-up of the atom. By altering their atomic composition, ColdQuanta is able to manufacture components for computing, radio frequency sensing, timekeeping and communications.
The company was founded in 2007.
"Right now, the customers for us are primarily government-related, including defense contractors and aerospace companies, but there's a much broader application of the quantum technology to a whole range of companies," Dan Caruso, executive chairman and interim CEO of ColdQuanta, told Built In. "Like the internet, quantum is going to make its way into all aspects of our lives and all businesses."
Quantum technology can be applied to many different use cases, such as autonomous vehicles, airplanes, computers and wireless networks, Caruso said.
This bridge round between ColdQuanta's Series A round and future Series B will also be used for hiring efforts. ColdQuanta started the year with about 80 employees and plans to have 120 employees by the end of the year. The company is actively hiring for 15 positions, including software engineers, a manufacturing engineer and a quantum physicist. Future hiring will range from high-tech positions to product managers. 
The $20 million round included participation from Foundry Group, LCP Quantum Partners, Maverick Ventures and Global Frontier Quantum Opportunity Fund. 
"There's a handful of areas in the United States where quantum is a big part of the region, and fortunately, Colorado is one of them," Caruso said. "I see what we're doing at ColdQuanta … as one of the early examples of how our region will participate in the quantum revolution that awaits us."
Headquartered in Boulder, ColdQuanta also has offices in Wisconsin and the U.K. To date, the company has raised $74 million, including a $32 million Series A round in November. ColdQuanta works with the U.S. Department of Defense, universities, quantum-focused tech companies, and other commercial and defense companies.