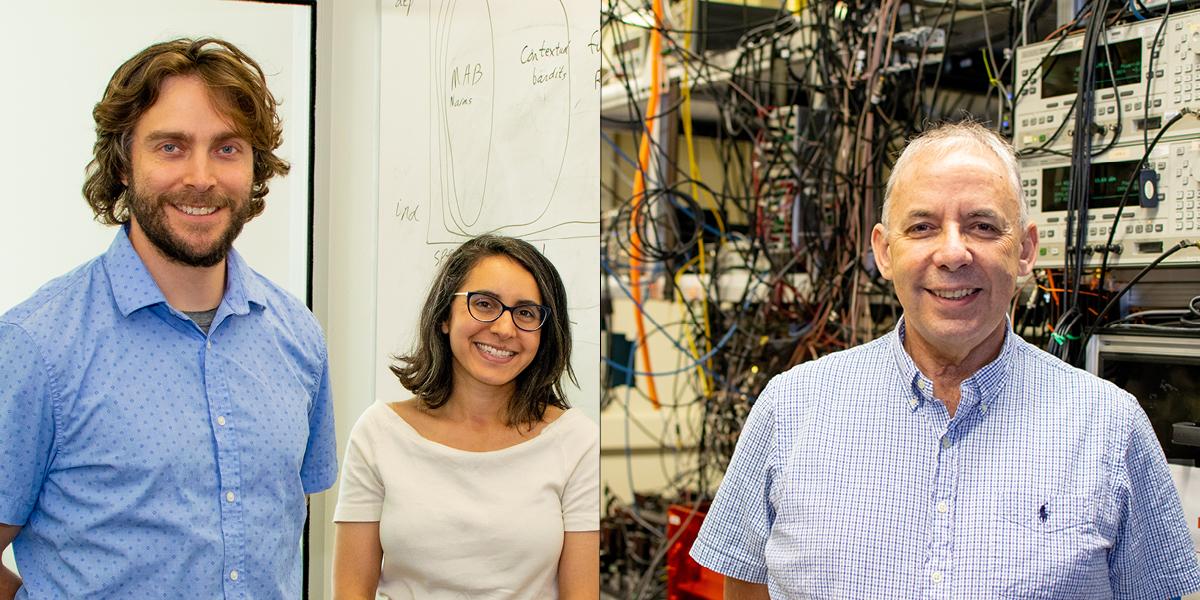 The problem with atoms is that they bounce around their environments like balls in a Bingo spinner. By cooling particles to near-zero degree temperatures, ColdQuanta thinks it's cracked the code for keeping these rowdy atoms in place, allowing scientists to study — and manipulate — their behavior.
On Thursday, the Boulder startup announced it raised $32 million as national investment in quantum computing grows. The company plans to invest the Series A round in developing its cool tech.
Founded in 2007, ColdQuanta has developed technology that allows engineers to freeze atoms and then use lasers to manipulate their make-up. By altering their atomic composition, ColdQuanta is then able to manufacture components for quantum timekeeping, navigation, computing and communication. The company's customers include the U.S. Department of Defense, NASA, the National Institute of Standards and Technology and more.
The investment follows a period of high national interest in the tech.
In 2018, President Donald Trump announced the National Quantum Initiative Act, a law aimed at accelerating the development of quantum information science and technology. In June, the National Science Foundation awarded the University of Colorado $25 million to develop a Quantum Leap Challenge Institute, which will be charged with developing scientists and engineers' understanding of quantum information science. In October, the federal government created a new research committee aimed at using quantum science to advance national security protocols, and invited ColdQuanta to participate in discussions.
As demand rises for ColdQuanta's tech, the company told the Denver Business Journal that it plans to double its facility space in Boulder, and that it recently opened new offices in Wisconsin and the United Kingdom. The 75-person company plans to add about 35 employees over the next year, and is currently hiring for software engineers, applications developers, systems developers and more.
CEO Bo Ewald said ColdQuanta expects to make more product announcements soon.
"This funding will allow us to continue to build on the momentum we have from major contract awards in the U.S. and internationally, and the launch of Albert, our quantum matter system on the cloud," Ewald said in a statement.
The funding round brings total investment in ColdQuanta to $48.75 million. Global Frontier Investments and LCP Quantum Partners led the round, with participation from Maverick Ventures and Foundry Group.