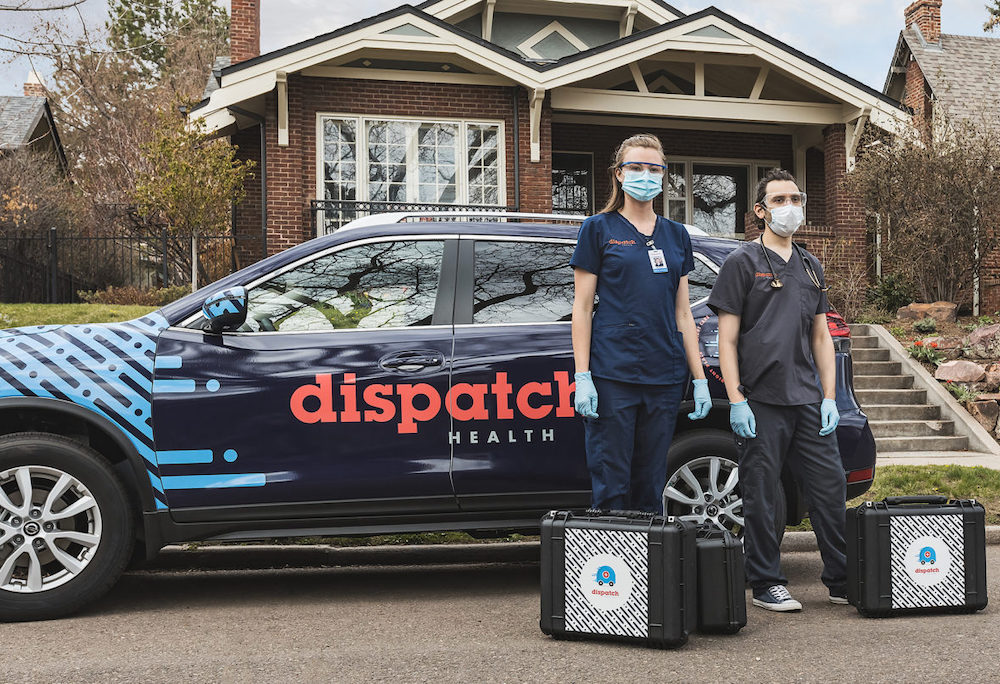 Colorado healthtech unicorn DispatchHealth is proving its worth after raising a substantial new round of funding.
On Wednesday, DispatchHealth announced that it received $200 million in a Series D funding round led by Tiger Global. So far, DispatchHealth has raised over $417 million in funding, which includes the company's $135.8 million Series C round from less than a year ago. This new funding brings the company's valuation to $1.7 billion.
DispatchHealth has developed a platform that allows people to request on-demand medical care sent directly to their homes. The company's mobile health centers can provide most of the services found at a typical urgent care and more, including disease and vitals tests, various medications, injury treatments and so on.
In addition to convenience, DispatchHealth aims to offer medical services at a lower cost than the standard emergency room visit. The company estimates that it will have saved customers more than $2 billion in medical costs by 2023.
DispatchHealth's services have been especially valuable during the COVID-19 pandemic. Not only does the company offer COVID-related services like tests and breathing treatments, it also gives patients the option of receiving care at their homes instead of going into a crowded or potentially dangerous hospital setting.
The company plans to use this funding to expand its services to cover a total of 100 markets. It also plans to invest in its Advanced Care service, which brings hospital-level medical care to a patient's home. The company also recently partnered with healthcare provider Humana to offer its Advanced Care service to Humana customers. Humana also participated as an investor in DispatchHealth's Series D round.
"We've created the most complete platform that solves all aspects of delivering health care to the home, including clinical logistics, care coordination and the delivery of caring medical professionals, all while improving health outcomes and lowering costs," DispatchHealth CEO and co-founder Dr. Mark Prather said in a statement. "We anticipate the care continuum to continue to move into the home, and we expect our platform to enable the movement of that $140 billion marketplace."