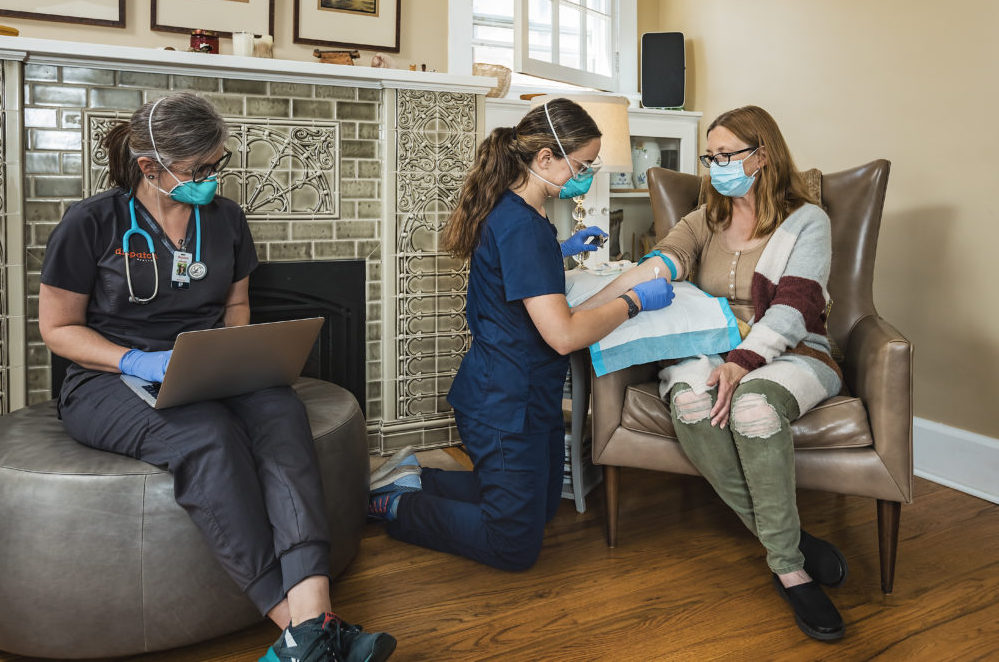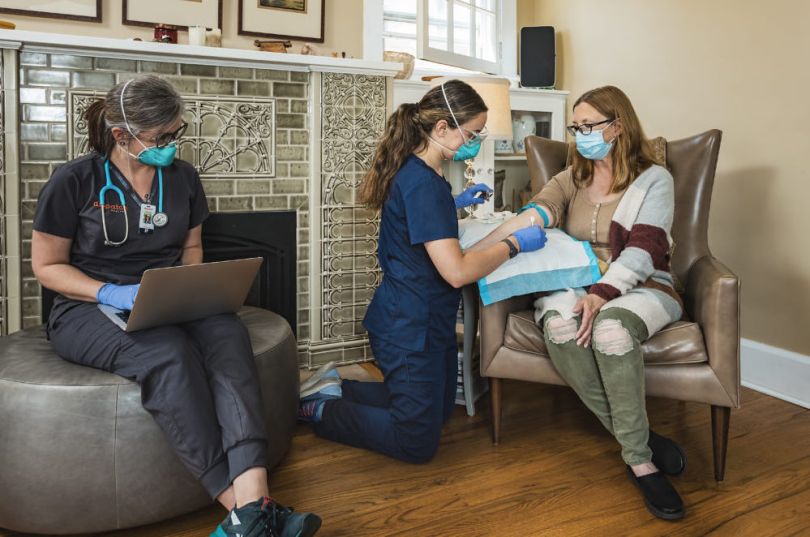 Several states across the country have seen a surge in coronavirus cases following recent re-opening measures but at-home healthcare providers are doing their part to free up beds for local hospitals.
DispatchHealth, founded in 2013, provides on-demand in-home medical care to patients in 19 different cities across the United States. The Denver-based healthtech startup recently announced the close of a $135.8 million Series C financing round led by Optum Ventures.
Prospective patients can request the company's service on its app, online or via phone call. Once contacted, the DispatchHealth medical team arrives within two hours. The team, dressed in appropriate PPE, consists of either a physician assistant or nurse practitioner in addition to a medical technician.
"Approximately a third of the cost of the U.S. healthcare system is devoted to facility-based care delivery, such as emergency rooms, hospitals, and post-acute facilities," Dr. Mark Prather, co-founder and CEO of DispatchHealth, said in a statement. "For seven years, our care model and technology platform have demonstrated lower costs and improved outcomes by delivering care safely in the home."
The additional funding will be used to help the company expand its reach in new markets and broaden the range of its healthcare services.
Given the context of a global pandemic, the funding could not have come at a more critical time for the healthtech company. Since March, it has seen nearly 4,000 patients with COVID-19 symptoms and has seen a 90 percent total increase for in-home visits compared to this time last year.
"DispatchHealth is extending healthcare beyond traditional facilities to the most accessible environment of all: the patient's home," Larry C. Renfro, managing partner of Optum Ventures, said in a statement.
The latest investment brings the company's total amount of venture capital raised to just over $200 million. Existing investors Alta Partners, Questa Capital and Echo Health Ventures also participated in the round.