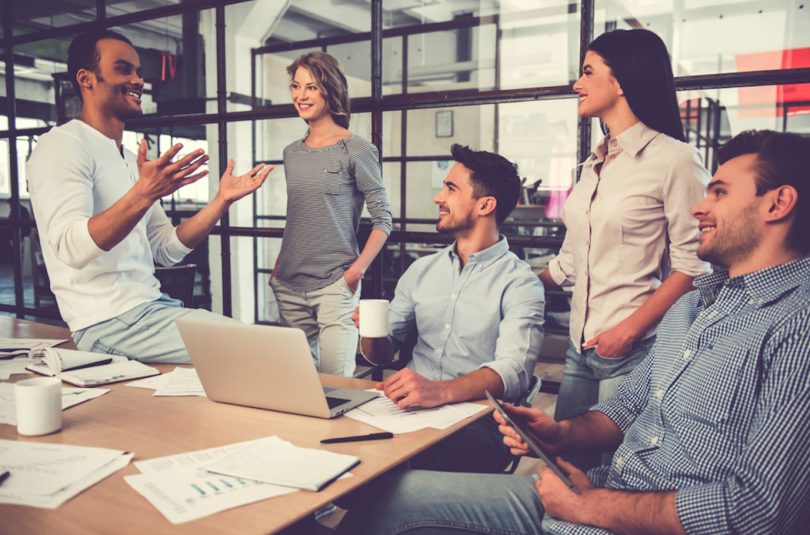 When you think of a fast-paced work environment, you probably don't think about structured time devoted to hackathons, communication training and professional development. After all, who has that kind of time with deadlines quickly approaching?
Not so fast. 
Hitting deadlines is important, but so is dedicating time to improve internal structures that enable teams to move more efficiently. Built In Colorado spoke to six tech leaders from around the state to learn how blocking off time to improve older tech, setting individual career goals and fostering cross-team collaboration can go a long way in improving how their organizations run.
What they do: Wunder Capital helps put renewable energy in reach for many by financing solar projects around the United States. It also builds software that aims to make the clean energy industry more efficient. 
Where they do it: Boulder
Walking the walk: Wunder Capital is out to move quickly (in fact, it's one of their core values). To understand how, look no further than another core value: trust. Ben Brinckerhoff, a senior software engineer, said that because there's so much shared trust in one another, employees are empowered to do what they're good at.
Talking the talk: "We believe that the person closest to the problem should solve it. While we always provide feedback to our teammates, we ultimately trust the person who wrote the code to make the right decisions." — Ben Brinckerhoff, Senior Software Engineer.
What they do: Formstack builds workplace productivity software, aiming to simplify the lives of administrators everywhere. 
Where they do it: Colorado Springs
Walking the walk: With a workforce that's been largely remote even before stay-at-home orders were the norm, Operations Analyst Dyan Meahl said Formstack has long prioritized employees' skills over their home base. Not only has that practiced shaped a talented team of techies poised to move quickly, but Meahl said working alongside such passionate, sharp minds has enabled her to expand her own expertise. 
Talking the talk: "Formstack is a company that focuses on finding the right people to do the job, not the location of the person. What is remote life without passion, though? I am driven by learning new things and seeing the impact that I am making for others." — Dyan Meahl, Operations Analyst.
What they do: Envysion may have once been a self-proclaimed "garage startup," but now it's a fully-fledged company with nearly $4 million in funding. With those resources at its disposal, the group continues to build new SaaS video solutions for restaurants and retailers.
Where they do it: Superior
Walking the walk: Sometimes the best way for a team to succeed quickly is to join forces with other groups from around the company. Cross-functional collaborations can improve the understanding of the customer journey for everyone, and knowledge can be applied to building better, more helpful products. According to a company blog post, that was Envysion's plan when it assembled a project management office composed of PMs, CSMs, and brand and partnership specialists that work together to pinpoint and deliver on customer expectations.
Talking the talk: "I have learned so much in my time at Envysion, and I equate that to working with bright people who enable me to grow professionally." — Amanda Shafer, Product Manager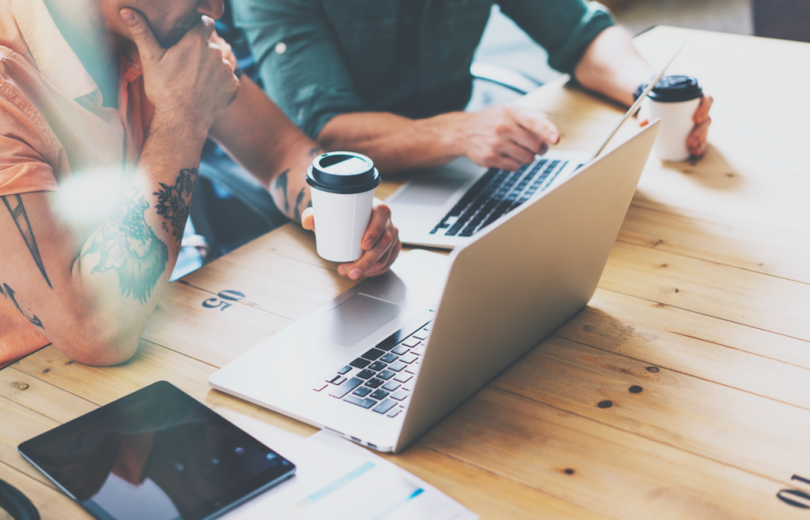 What they do: Dreaming of your next vacation? Inspirato has built a luxury vacation rentals platform that connects high-end homes to users seeking a five-star stay.
Where they do it: Denver
Walking the walk: It's nearly impossible for engineers to easily scale and iterate if the code they're working on is being dragged down by technical debt. That's why VP of Software Engineering Daniel Stowe has set his sights on keeping Inspirato's platform lightweight and flexible by updating and implementing some new tools. By utilizing microservices and standardizing the user interface, Stowe hopes his team can build, iterate and delight guests even faster than before. 
Talking the talk: "Inspirato rapidly delivers innovative solutions that continue to solidify our position as an industry leader in luxury hospitality. As our platform has expanded, so has our focus on scalability, performance and continuous delivery." — Daniel Stowe, VP of Engineering
What they do: Flowhub builds tech to simplify and support business functions — like payments and compliance — for the highly-regulated cannabis industry. 
Where they do it: Denver
Walking the walk: From their first day on the job at Flowhub, engineers are encouraged to consider what they're passionate about. For CTO Mark Donnelly, tapping into his team's strengths is key when building and scaling products to support the cannabis industry. When given the opportunity to work on projects that are most meaningful, Donnelly said his team is inspired to do work with great personal and professional impact. 
Talking the talk: "We look for commonality between our employees' and company's needs and wants, making sure that people get to work on the problems that interest them." — Mark Donnelly, CTO
What they do: Small businesses needing to run credit cards from anywhere now have something in their back pocket that can help. SumUp is a fintech startup built to help small companies succeed by providing mobile payment processing.
Where they do it: Boulder
Walking the walk: Sometimes having a good idea isn't enough. That idea might need a forum to be challenged and perfected before it can potentially get adopted into a product. That's why Head of Performance Marketing Brian Cox said SumUp focuses on providing space for its employees to play around with new tech and ideas so when they're ready to be implemented, the team knows they'll work. 
Talking the talk: "As our team grows, we're also constantly creating new forums to foster curiosity, like our growth hacking lunches where we workshop new ideas or experiments around a specific challenge or topic." — Brian Cox, Head of Performance Marketing