In the middle of a bustling metropolis sits a solar array powering a school for children and young adults with behavioral difficulties. 
It's a site you'd expect to see in California, the country's largest solar energy producer. In the middle of New York City? Not so much.
This project marks one of 127 small commercial projects throughout the U.S. that Boulder-based Wunder Capital helped finance this year to help boost the number of clean air system implementations.
The company confronts climate change by providing a financing solution that places solar arrays on commercial-size buildings such as schools, municipal buildings, and businesses — properties that have been slower to adopt solar, in large part due to lack of efficient financing. Using in-house software to automate risk evaluation, contracting, and handling of funds, Wunder can approve and finance projects in a fraction of the time needed by banks.
Having successfully funded projects that yielded more than 105 megawatts of solar capacity thus far in 2019 — enough energy to capture and store carbon across Boulder nearly seven times —Wunder plans to more than double that number by financing projects capable of outputting 250 megawatts in the coming months. 
It's a tough goal, especially against the complex and time-sensitive issue of climate change, but Wunder is acting swiftly with a diverse, devout and mission-driven team to tackle Earth's most urgent issue. 
Meet the Team
Drawn to Wunder for its mission to solve one of the hardest problems in clean energy, Ben joined the team a year ago. He designs, builds and maintains the software that helps the rest of the team underwrite and service the loans Wunder issues.
 
Lara manages the loan accounting, corporate accounting and financial reporting for Wunder Capital, all of which she's actively working on scaling as Wunder grows.
 
Bringing order to process, Louise assesses risk, disburses capital and supports the management of Wunder's portfolio of funds and solar assets. She's also setting her team up for success by developing a tool that will improve Wunder's assessment of project cash flows and funding timelines, and identify areas of risk.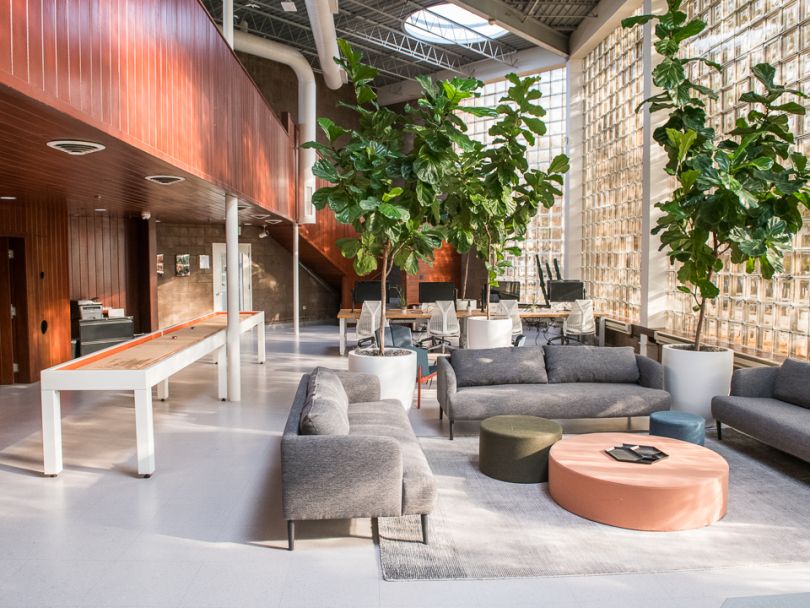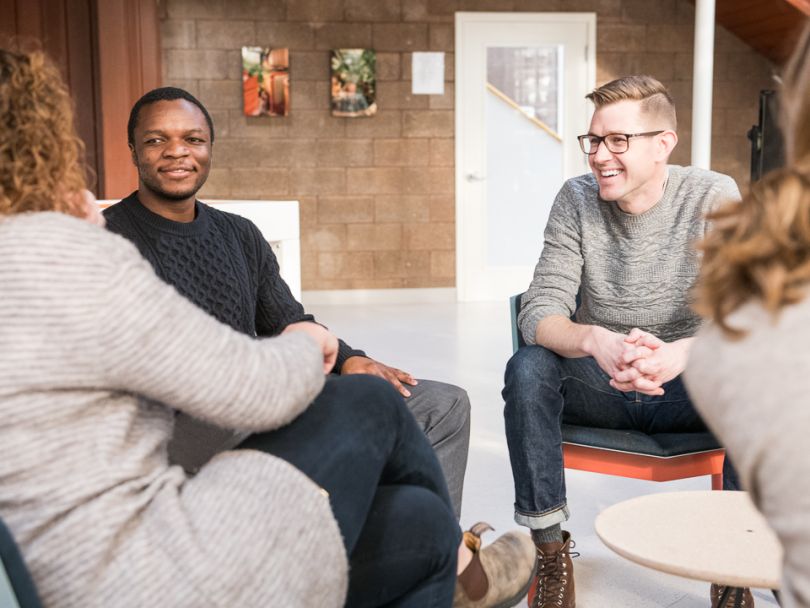 Addressing Climate Change Head-On
In 2013, Wunder's founders discovered that, relative to small residential and large utility-scale arrays, modest commercial-size solar projects were getting built much less. Financing and contracting were acute pain points in the process — banks would offer financing, but because they lacked solar expertise, they would require the borrower to put up collateral or pay high rates. Contracts often involved three or four parties, making legal fees add up quickly. 
Those expenses were dissolving many would-be commercial solar projects simply because the administrative costs were too large.   
By building a platform that streamlines underwriting and contracting, Wunder opens the door for modest commercial-size projects that result in lower transaction costs — and more solar installed faster. With the ultimate benefactor of their product being the future state of our planet, it's no wonder these employees care so much for the work they do.
Ben Brinckerhoff: My wife, our dog, and I took a road trip to Banff and Jasper last year. When you visit Athabasca Glacier, you walk along this long path that has a series of markers displaying each year over the past century or so. Each marker indicates the edge the glacier was at during that year. It was sobering to pass by the years I've lived through and still see the glacier so far away. I'd been thinking a lot about climate change before, but walking by these markers convinced me that it was time to work at a company that was addressing climate change. 
I applied because of Wunder's mission to solve one of the hardest problems in clean energy, and I joined because of the company culture — everyone is deeply motivated, dedicated to excellence and totally transparent.
 
I applied because of Wunder's mission to solve one of the hardest problems in clean energy, and I joined because of the company culture."

Lara Perlof-Wright: I work at Wunder because my experience and daily work contribute to solving one of the largest issues the human race has ever faced: climate change. Everyone on this team shares this passion for accelerating our clean energy future. I wanted to find an opportunity where I could make a difference, work with great people, and put my skills to use — and I did.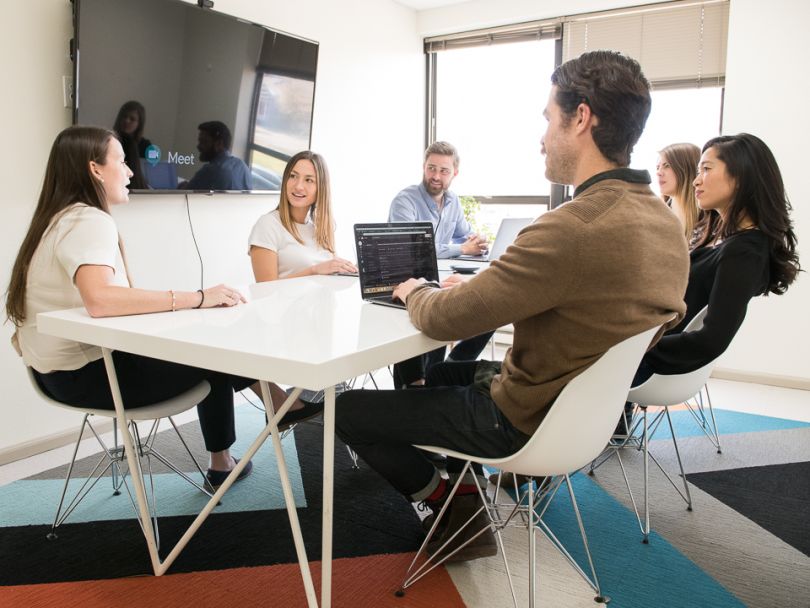 Mission Meets Productivity
When a mission like Wunder's receives total employee buy-in, that can lead to some pretty inspiring individual output. Working fast, both collaboratively and independently, Wunder team members have been able to quickly put into practice new processes and solutions, regardless of tenure. 
Louise Wood: I worked in the energy industry for seven years at large organizations with the opportunity to make impactful changes, but the processes were slow and bureaucratic. Since joining Wunder, I've been struck by the speed with which decisions are made and how quickly the company iterates and improves.
My first task upon arriving last year was to write an operations manual that shows how our funding and capital processes worked for third-party auditors and/or capital raising efforts. Now, this manual, along with most of our manual processes, have been replaced entirely with technology. For the team to have accomplished this in one year is a testament to Wunder's commitment to speed, change and flexibility.
 
I've been struck by the speed with which decisions are made and how quickly the company iterates and improves."

Perlof-Wright: Everyone is committed to contributing and producing the best product possible. The team owns the problems we tackle, and I am constantly amazed at the cross-functional responsiveness of each person on the team. Everyone here believes in our mission and the need to be a part of the climate change solution.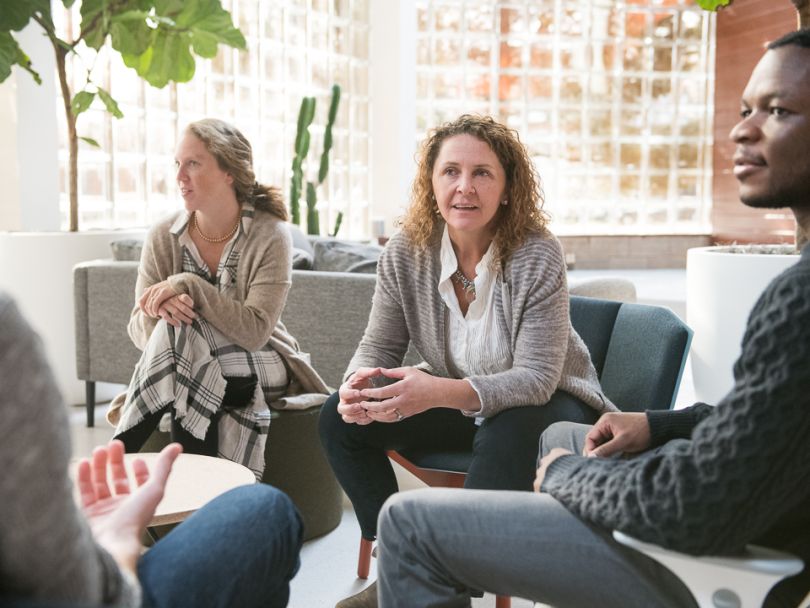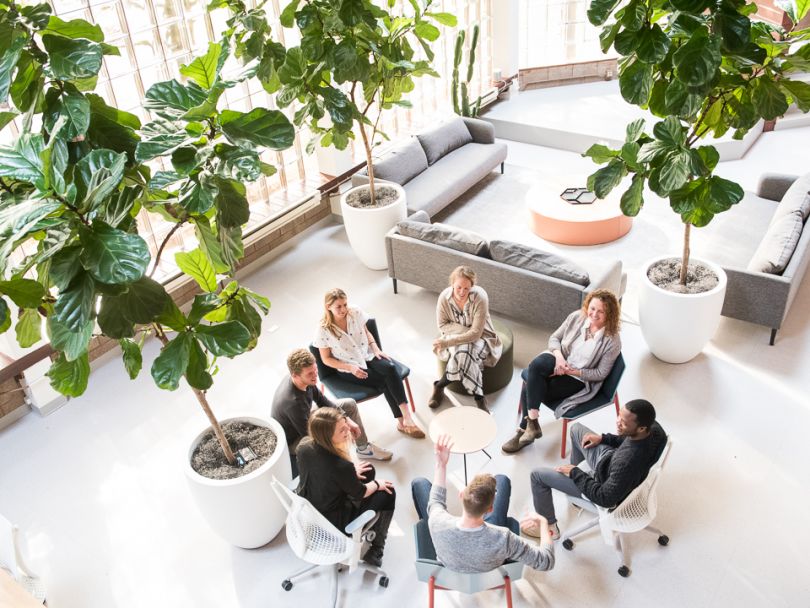 Meaningful Perspectives
Climate change isn't the only thing Wunder Capital is actively fighting. Internally, the startup is also taking a stand for diversity in tech. 
"It's no secret that the finance, solar and tech industries tend to be mostly male-dominated," Perlof-Wright said. "Add that to the fact that we're located in Boulder, a predominantly white city, and this company could have easily ended up as a white men's club."
But it didn't. 
In fact, in five years since inception, the company has grown to a team of about 35 people with a 50/50 gender split and has implemented several initiatives that bolster diversity and inclusion. Employee resource groups like Wunder Women, which supports women in tech and finance, and quarterly trainings that focus on relevant topics like unconscious bias and gender identity round the company's initiatives.
In an industry where women make up only 30 percent of the workforce and adoption of company-wide D&I initiatives remain flat, Wunder's investments show that companies, no matter the size, can inflict real change when it comes to pushing the needle on the state of diversity.
Brinckerhoff: One big takeaway from our D&I trainings was that creating an inclusive culture requires that we embrace the inherent complexity around people and identity. It's unrealistic and unhelpful to expect people to conform to artificially simple categories and rules, and we can all be better humans by embracing the complexity. 
We talk a lot at Wunder about continuous improvement in all areas, which certainly includes diversity and inclusion. That means learning about our implicit biases, accepting that we'll make mistakes, listening carefully to feedback, adapting our behaviors, and always pushing ourselves to be better tomorrow than we are today.
 
Wunder took deliberate steps through our hiring tactics to ensure this company didn't end up a group of white men."

Perlof-Wright: Wunder took deliberate steps through our hiring tactics to ensure this company didn't end up a group of white men, as so commonly attached to our industries. We've posted descriptions and titles that would attract candidates with diverse backgrounds and screened for characteristics that are more prone to fostering an inclusive environment. The net result of those steps led to a team that is close to 50 percent women and counting, as well as a culture that is supportive of diversity and celebrates our differences.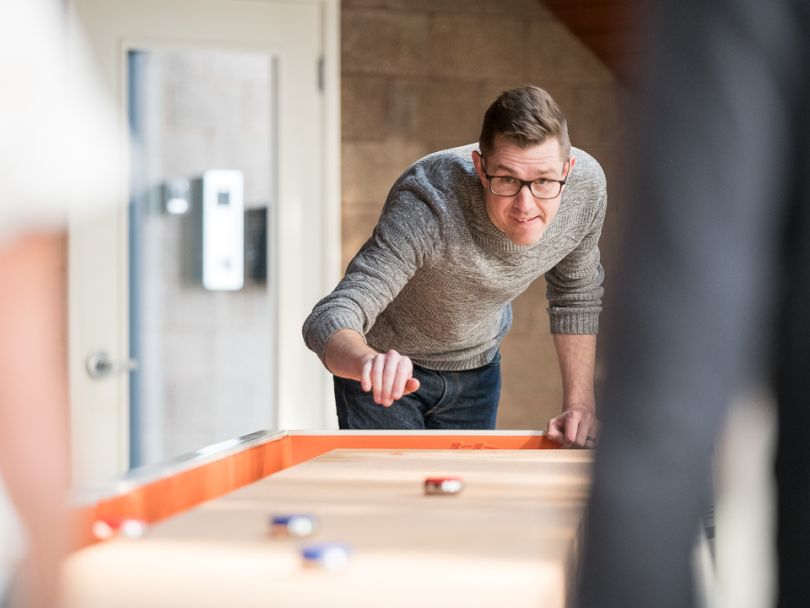 Built on Trust
Wunder leadership has invested in their team by providing resources and support that encourage both professional and personal growth. In doing so, they continue to build trust throughout the organization, which is pivotal for a team that operates at such a high volume. 
Employees are encouraged to own their work and are trusted to make decisions when it comes to solving problems. By offering perks like flexible work schedules and unlimited vacation time, it shows the leadership team really mean it. 
Perlof-Wright: Our founders have so much trust in us. Once someone has gotten up the learning curve and shown an ability to deliver solutions, the company places a lot of trust and ownership with them, no matter the level. Each person adds value and is a leader. 
Additionally, all of our work is in the cloud and we use Slack as a means of communication. This allows me to do my work from anywhere, which is helpful when dropping my son off at daycare each morning or taking him to doctor appointments. The company trusts my ability to execute, deliver, and make decisions regardless of where I'm sitting. 
Brinckerhoff: Speed, focus, solving hard problems and trust are all core Wunder principles. We believe that the person closest to the problem should solve it, and the engineering team takes this quite literally. While we always provide feedback to our teammates, we ultimately trust the person who wrote the code to make the right decisions.
 
Speed, focus, solving hard problems and trust are all core Wunder principles."

Wood: We're also trusted and empowered to think independently. Our emphasis on "first principles thinking," or thinking logically and empirically about each problem, is one of Wunder's most defining cultural characteristics. This may seem like an innocuous and even obvious mandate but when practiced methodically and unrelentingly, it can lead to a substantially different process and outcome.
We're challenged to not accept that other practices in our industry are "best," "expert," or "standard" and to think more fundamentally about the challenges we're trying to solve for. This line of thinking is instrumental to how Wunder's been able to unlock a historically challenging segment of the market.