Change often begins with one person — someone who decides they want to make an impact somewhere, somehow. This can be as broad as wanting to change the entire world, or simply hoping to improve someone else's life. Luckily, careers in the tech space can do both. 
For professionals seeking a new opportunity in tech, we've highlighted eight Colorado tech companies looking for the next changemaker who hopes to make waves in their career and their life.

What they're up to: DHI Group, Inc. helps individuals with specialized skill sets find the perfect niche role for their talents. The company uses data insights to help professionals get recruited for roles in technology, security clearance and financial services. 
Actively engaged: DHI Group has an employee-led philanthropy, wellness and social group that creates a number of initiatives for staff worldwide to participate. Projects include encouraging team members across the globe to volunteer in their local communities, hosting an international step-counting competition and having various teams moonlight as bartenders to serve themed drinks to the office for a happy hour. 
What's one thing about your company that would surprise a lot of people? 
"Though we're a global company with offices in Denver, Des Moines, New York, London, Frankfurt, Singapore and Hong Kong, we operate as one team — which happens to be one of our company values," said Quality Assurance Engineer Lead Brent Lenz. "With video conferencing available for all our meetings and tools to chat throughout the day, we have a global reach, yet opportunities to communicate and feel close to all our team members worldwide. It's great to have international exposure to grow our careers here."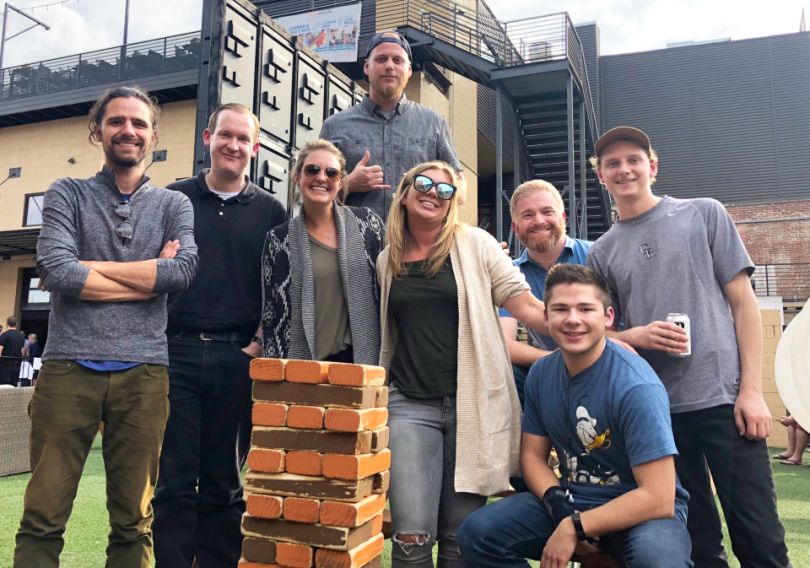 What they're up to: Mersive develops a platform for digital meeting spaces — conference rooms, classes and more — that allows participants to easily collaborate and share content from whatever device they're working from. 
Keeping doors open: Mersive wants its team members to ask questions and acquire the knowledge they seek, regardless of who has the answers. Its office plan features an open floor layout that gives employees the freedom to learn from team members across the company when they have the desire to do so. Everyone is able to celebrate together via company-sponsored outings. 
What's one thing about your company that would surprise a lot of people? 
"We actually use our own product all day, every day, which makes us uniquely empathetic to our customer base and able to anticipate future needs and keep our roadmap fresh," said Director of Business Operations Jessica Flowers.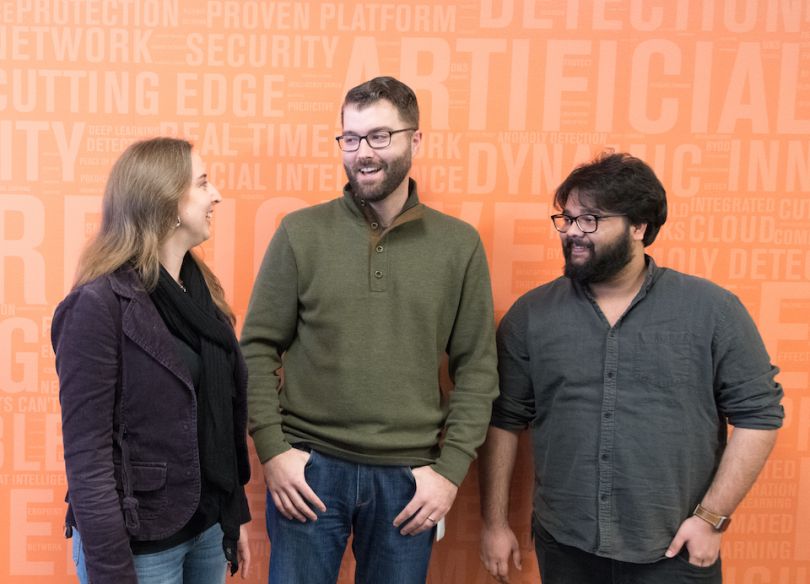 What they're up to: Webroot uses cloud and AI technology to help both individuals and companies stop cybersecurity threats in real time. 
A lot to offer: In addition to providing comprehensive benefits of the traditional sort, Webroot also treats its staff to onsite massages and wellness program that can be used for things like race entry fees, exercise classes and fitness gear like hiking boots. It offers team members student loan repayment assistance, paid volunteer days and a match to charitable donations they choose to make. 
What's one thing about your company that would surprise a lot of people? 
"As a cybersecurity company with the duty to protect people's computers, data, identities, privacy, and digital lifestyles, there's never a shortage of ways to help," said Senior UX Designer Michael Kanemoto. "And Webroot's culture of collaboration across all our global offices ensures we do that in the most innovative ways. We're reminded of our impact daily by the art on our walls: there's customer feedback artwork near our customer support department; a large mural of our software icon near product and engineering; and a billboard of branding near sales and marketing."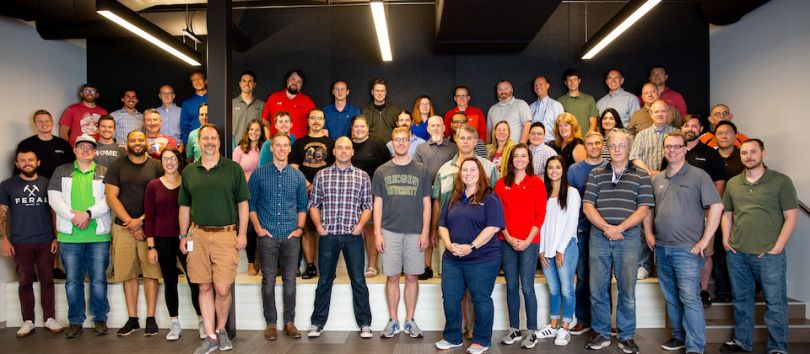 What they're up to: Billtrust's Quantum Payment Cycle Management software works to increase cash flow, ensure lower costs and provide security to companies in industries like distribution, heavy machinery, manufacturing and more.
Sabbaticool: Billtrust takes the idea of taking a leave of absence seriously, and team members that pass the seven-year mark at the company are granted a four-week paid sabbatical plus a $2,500 bonus to help with the costs of whatever their desired adventure is. The company even goes so far as to lock that staff member out of their work email during their away time to ensure that they're focusing on themselves, and nothing else. 
What's one thing about your company that would surprise a lot of people? 
"I'm proud that I play a part in making a positive impact on the environment," said Senior Scrum Master Amy Neil. "We have a strategic partnership with our customers to help them move their billing processes from paper to electronic. Through this ongoing initiative, we sent out 480,341,785 pages of invoices and statements electronically on behalf of our customers in just the past 12 months — approximately 57,643 trees saved."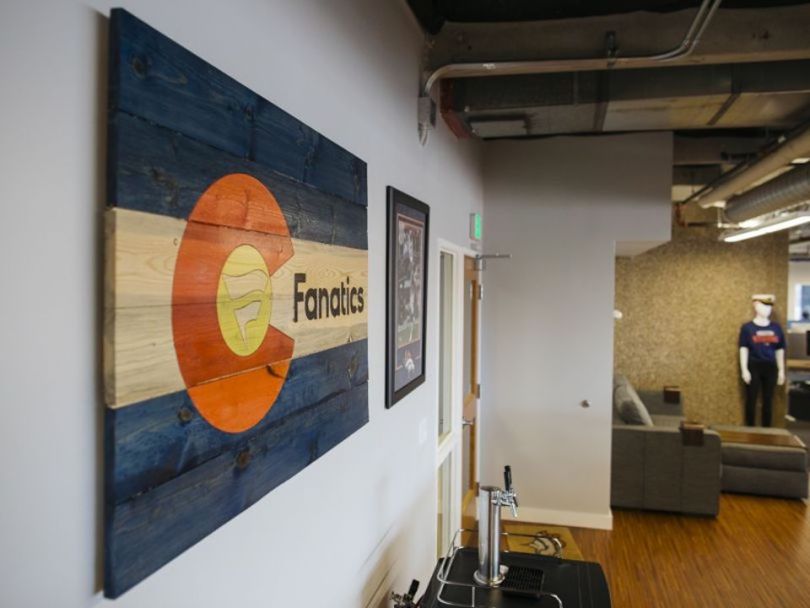 Fanatics is the operator of more than 300 online stores for sports leagues all over the world, and uses its technology to help teams bring their merchandise to masses quickly following in-game action.
Jerseys and Jedi: As you would expect, Fanatics offers its team members significant discounts on its sports merchandise. But it also caters to its more sci fi-minded staff by taking the entire office to see every new "Star Wars" movie when they are released. Back in the office, staff can enjoy a flexible work schedule and unwind with their choice of multiple Colorado craft beers on tap while looking out at great views of the Front Range. 
What's one thing about your company that would surprise a lot of people? 
"Gone are the days where we pre-manufacture massive amounts of merchandise for both teams going into a championship game," said Fanatics Recruiting Director Todd Smith. "We're able to respond to fans within seconds of the big sports moments — whether that be the Super Bowl, World Series, Stanley Cup Finals, or a historic performance by a player — to produce products on demand. This allows us to be far more economical and significantly reduces waste throughout our entire supply chain."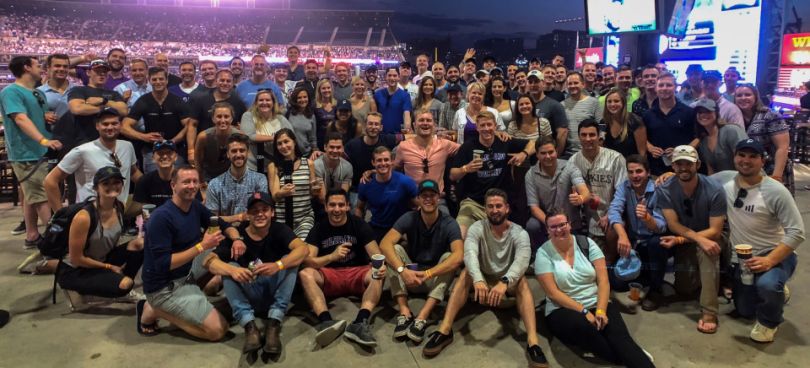 What they're up to: Personal Capital offers consumers online tools they can use to receive expert financial advice and manage their money through a wide variety of specified tools.
Save money, manage money: Team members at Personal Capital are encouraged to take command of their financial futures by being granted access to the company's investment advisory services at a discounted rate. 
What's one thing about your company that would surprise a lot of people? 
"A lot of people think of us as a 'robo-advisor', but that's actually not the case." said Director of Advisory Service, Denver Amin Dabit. "We're much more invested in helping people understand and plan around their entire financial lives. More than a third of our nearly 400 employees are advisors who connect with our clients via email, over the phone and in person to help them reach their financial goals."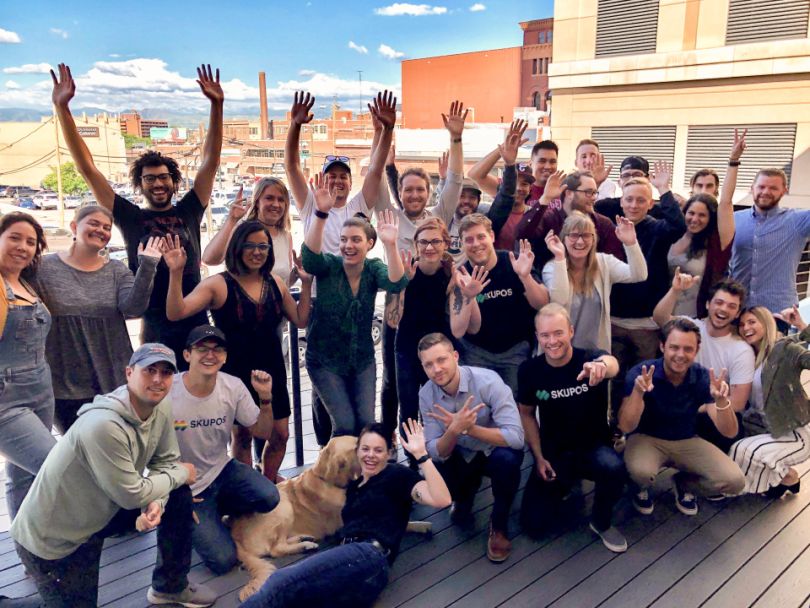 What they're up to: Skupos brings data to the convenience retail industry across the entire supply chain. It provides merchants, distributors and goods manufacturers with tools they can leverage to manage their individual operations.
Abundance is awesome: Skupos lets team members start work on their own schedule and helps them get to the office through reimbursements for their commute. Staff can also bring their pets to work and let them watch rounds of the company's ongoing ping pong tournament from the sidelines. The company's executives make a point to meet regularly and discuss how they can maintain this awesome company culture as they continue to scale.
What's one thing about your company that would surprise a lot of people? 
"We have six core values that we live by, each of which was invented organically by our team members as we've grown," said Chief Executive Officer Jake Bolling. "These values have since taken on their own identities, translating into touchstones for Skupos' all-hands company meetings and serving as guidelines for quarterly awards that highlight exemplary contributions by the team. These values are not just words on the wall — they are the heart and soul of our culture."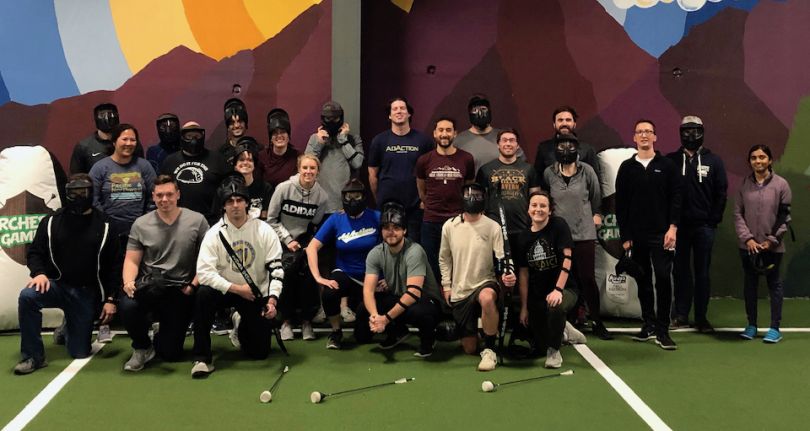 What they're up to: AdAction Interactive develops custom, performance-based marketing solutions for iOS and Android mobile platforms, which are employed by Fortune 100 companies, app developers and publishers to increase their install numbers and user engagement.
Transparency and philanthropy: From the C-suite to the college grad, new hires of all levels are given a run down of what their career trajectory looks like based on their role. The company also invests in the Denver community by participating in initiatives like "The Startup Games" and "Bike to Work Day."
What's one thing about your company that would surprise a lot of people? 
"We champion cross-departmental team bonding," said Director of Strategic Accounts Sarah Greenlee. "Whether it be internal projects or out-of-office activities, everyone at the company does a great job of collaborating beyond their department. This collaboration even extends to our office playlist — from jock jams and disco, to the occasional movie soundtrack, we've heard and accept it all. Some might say our wall-to-wall window view of the Denver skyline is another nice surprise, giving us access to unique parking lot activities like late commuters running to the RTD light rail stop — cheering included — and watching our cars survive hail storms."