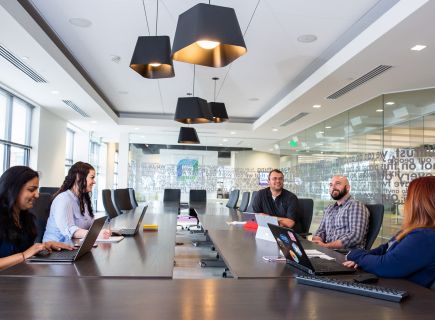 Hello, we're Billtrust
Billtrust is driven to make it easier for organizations to get paid. We offer a flexible, automated, cloud-based product portfolio that speeds cash application through tailored invoice delivery, secure multi-channel payment enablement, intelligent matching & payment posting. We are growing in both our Denver and Boulder offices.
Why Work with Us?
For the past 17 years, we have achieved remarkable success with year-over-year growth and we attribute that growth to our people and culture. We encourage employees to have autonomy, think creatively, share ideas – even with our CEO – and to challenge the status quo every day without a lot of red tape.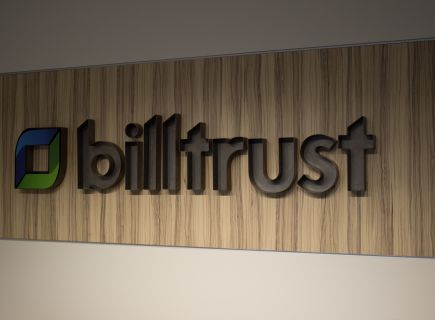 We are
Productive,
Collaborative &
Cutting Edge
An Insider's view of Billtrust
How would you describe the company's work-life balance?
Our work-life balance is among the best. Our values, including "Family First" and "Unique Individuals," are demonstrated everywhere possible which surface in many tangible ways including Open PTO & the availability of flexible work schedules. We are able to enjoy a healthy balance where life events are rarely missed due to work-related obligations.
Travis
Senior Manager, Software Development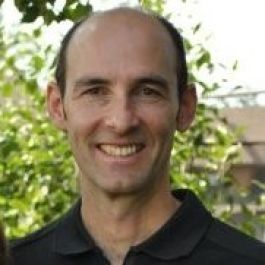 How do you collaborate with other teams in the company?
Our software development teams have dedicated meeting rooms with video conference capabilities to facilitate communication across distributed teams. We also use software collaboration tools such as Slack and GitLab. Teams are invited to each other's sprint demos so we share information and see the results of our teamwork!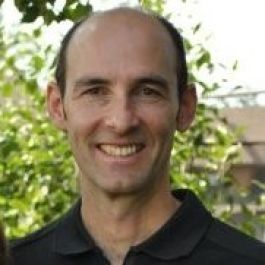 Gary
Vice President, Software Development
How has your career grown since starting at the company?
I feel far more knowledgeable and prepared for the next steps in my career thanks to opportunities I have had here. Not just with the support to study and obtain new certifications but also the chances to work with other departments on special projects that I wouldn't have been able to work on elsewhere.
Dominic
Senior Desktop Support Specialist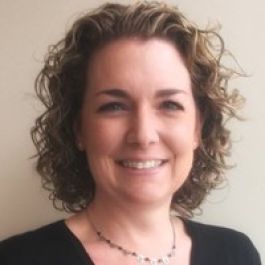 How do your team's ideas influence the company's direction?
Through an open door policy and a true belief that "there are no sacred cows," we have a willingness to evaluate everything that is within our domain of expertise. We are able to influence products and processes that improve Billtrust as whole.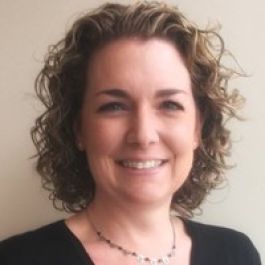 Christy
Vice President, Professional Services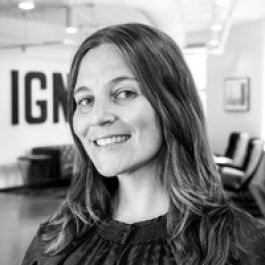 What's the vibe like in the office?
The Denver office is laid-back, friendly, and offers a variety of events that you can participate in depending on your interests that allow you to get to know your co-workers - Bowling nights, ping pong matches, volunteering at food kitchens, team hikes, a kickball team, BBQs and popcorn Thursday's to name a few.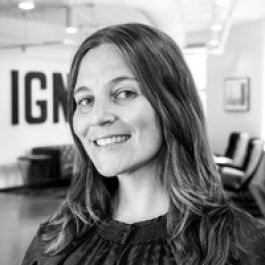 Amy
Relationship Manager
Where we are
Our Denver office is located just east of downtown, several miles from Denver Intl Airport. Our Boulder office is on Arapahoe Ave by Boulder Creek.
The teams are collaborative, not combative. Success is celebrated, information is freely shared. Everyone is allowed to succeed, expected to play a role in their success, and that success is celebrated. I love the people that I work with.

Christy

Vice President, Professional Services

Honestly, the best place I have ever worked. At most places culture is just a catch phrase – At Billtrust, it's our heart beat.

Phil

Software Architect

With ample opportunities to learn, to drive impact, and to help influence the evolution of the Accounts Receivables ecosystem within FinTech, there couldn't be a better time to be a part of our fun and growing Billtrust family.

Neeharika

Vice President, Product Marketing

It is extremely satisfying to see that my team and I directly impact the product and the company in a positive way. The work is challenging and requires creative, innovative thinking, which the company culture enthusiastically supports.

Zachry

Lead DevOps Engineer

We have a very open, collaborative vibe at Billtrust. You can always hear laughter coming from somewhere, and people take the time to chat regularly - Overall, there is a sense of togetherness and fun that makes working here enjoyable.

Amy

Senior Scrum Master

After 12 years with Billtrust, what still keeps me excited to come to work everyday is the continued opportunity to help drive innovative solutions that bring value to our customers.

Connie

Senior Director, Customer Support

Working at Billtrust has been a great experience for me in terms of both professional and personal growth. The work is always challenging and interesting and the people are outstanding. I'm proud to be a member of the Billtrust family.

Nate

Database Administrator
Jobs at Billtrust
10 open jobs
Technology we use
Engineering

Product

Sales & Marketing
.NET

Languages

C#

Languages

C++

Languages

Java

Languages

Javascript

Languages

Python

Languages

Sql

Languages

AWS

Languages

Azure

Languages

Docker

Languages

Terraform

Languages

Powershell

Languages

jQuery

Libraries

Redux

Libraries

RxJS

Libraries

NgRx

Libraries

PrimeNG

Libraries

ASP.NET

Frameworks

Node.js

Frameworks

Angular 7

Frameworks

ASP.NET Core

Frameworks

Spring

Frameworks

Microsoft SQL Server

Databases

MongoDB

Databases

MySQL

Databases

PostgreSQL

Databases

RDS

Databases

Snowflake

Databases

DynamoDB

Databases

ElasticSearch

Databases

Google Analytics

Analytics

Pendo

Analytics

Axure

Design

Illustrator

Design

Photoshop

Design

Sketch

Design

EnjoyHQ

Design

Aha!

Management

Confluence

Management

JIRA

Management

Trello

Management

Salesforce

CRM

Marketo

Email

Watson

Email

Salesloft

Email

Marketo

Lead Gen
Our funding history
Investors:

Riverwood Capital

Investors:

Goldman Sachs + Bain Capital Ventures

Investors:

Bain Capital Ventures

Investors:

Edison Partners

Investors:

New York Angels