Finding the right job is about so much more than finding the right role. It's also about finding the right culture, mission and team that can inspire you to do your best work and give you opportunities to grow.
Easier said than done though, right?
Don't worry. We've done the heavy lifting for you. Take a look at these local tech companies to learn more about what they do, the killer perks they offer and who they're looking to add to their teams.
What they do: Gusto delivers a cloud-based platform that helps businesses automate and streamline their payroll, benefits and HR tasks. The company got a payday of its own recently, landing $140 million in a round of Series C funding at the end of July.
Coolest perks: Free daily meals, relocation assistance, child care benefits, generous PTO and parental leave, paid volunteer time, company equity, comprehensive health benefits (including FSA options and life insurance), company-sponsored outings and happy hours.
Insider insight: "We look first for a strong values alignment — people who are inspired by helping small- and medium-sized business succeed by making payroll and HR easier," said Head of Customer Experience Cole Schofield. "We also target people with a heart for service who get energized by working directly with our customers. Our customers truly love our product, and we think you'll love building it."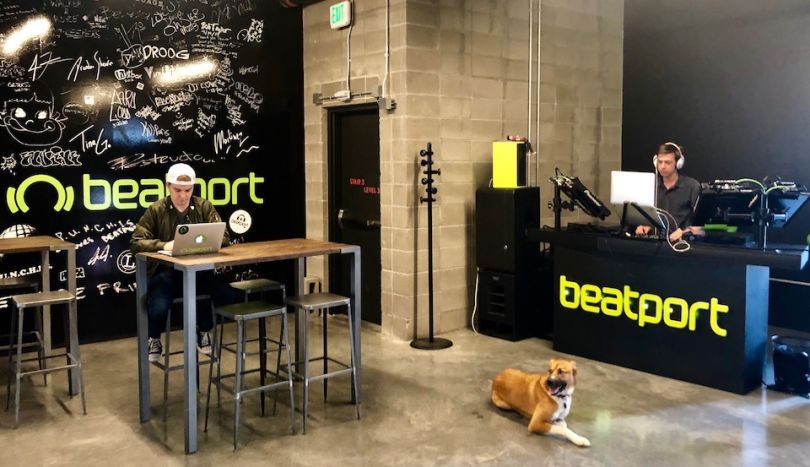 What they do: Beatport provides a community for electronic music DJs, producers and fans. Through its platform, users can stream music, download songs to perform live, connect with other artists and music lovers, and stay up to date on the latest from both up-and-coming and established musicians.
Coolest perks: VIP access to select music events, monthly Beatport.com credits, RTD EcoPass, comprehensive health benefits, performance bonuses, team events and lunches, job training and conferences, and a pet-friendly office space.
Insider insight: "Beatport's engineering team is passionate about building elegant solutions that elevate how DJs interact with music," said Senior Engineer Jon Sakas. "We look for creators who contribute to marketplace innovation, are excited about new and emerging technology, and demonstrate a desire to work in a collaborative environment."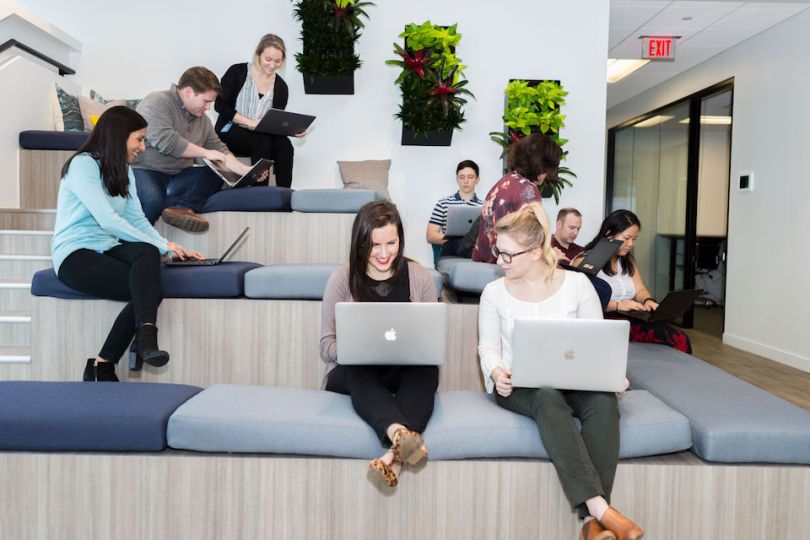 What they do: National IT management consulting firm CapTech helps businesses design, develop and manage digital technology solutions and organizational transformations. The company works with clients to support their business strategies through cutting-edge, customized tech.
Coolest perks: Comprehensive health insurance, 401(k) matching, company-sponsored sports teams and outings, performance bonuses, adoption assistance, tuition reimbursement.
Insider insight: "To be successful at CapTech, an enterprise architect needs to have a unique blend of skills and passions," said Senior Architect Jack Cox. "They need to be strong across a broad array of technologies, enjoy learning new platforms, seek opportunities to mentor other consultants and clients, answer the question behind the question, be passionate about making the client successful, and enjoy working with those who do."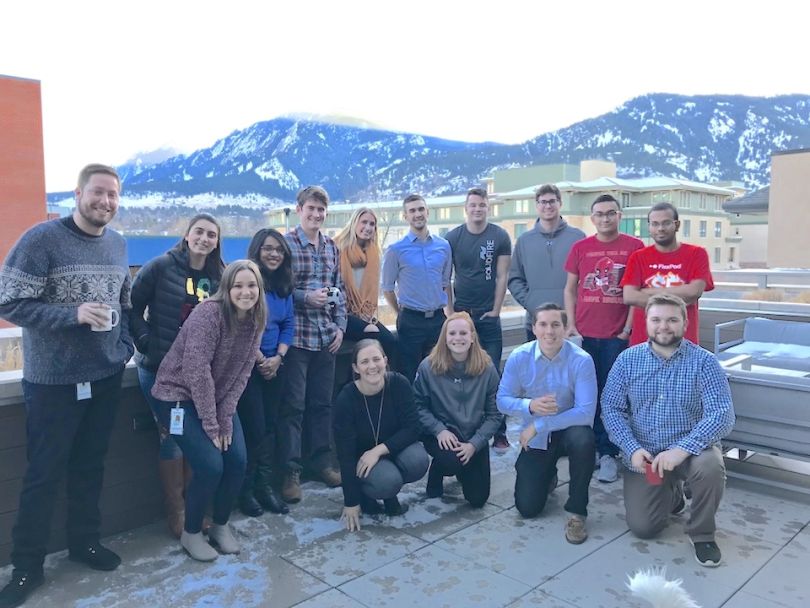 What they do: NetApp SolidFire helps global organizations unleash the power of their data by streamlining the implementation and management of hybrid cloud data services.
Coolest perks: Comprehensive health coverage for employees, their dependents and their pets; onsite gym; 401(k) matching; company equity; 40 hours of paid volunteer time per year; job training and conferences.
Insider insight: "At NetApp, we are empowering our customers to change the world with data," said Melissa Rigney, director of marketing for the Americas. "We are seeking a creative and passionate program marketing manager to develop and execute marketing programs that support the demand generation goals of the Americas and help our customers build clouds to accelerate new services."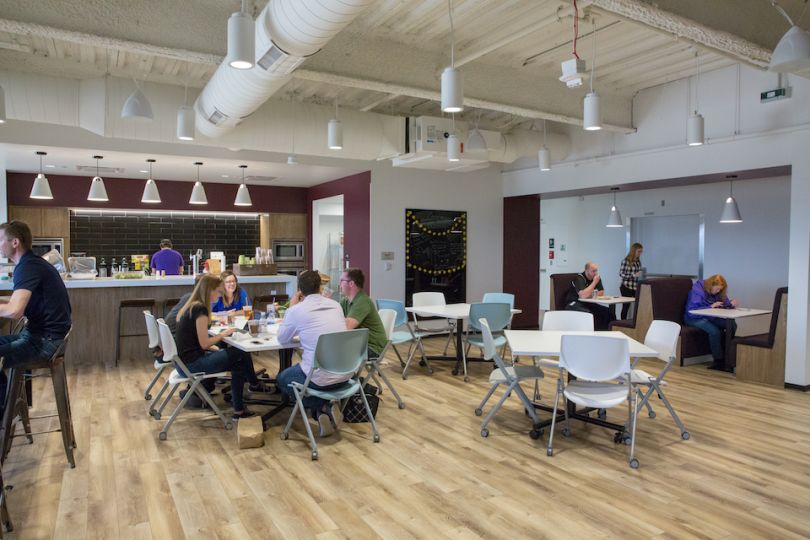 What they do: Marketo's engagement platform helps marketers automate day-to-day tasks and build deeper relationships with their customers by better understanding their wants and needs.
Coolest perks: Onsite gym and group fitness classes, team sports leagues, 401(k) matching, generous parental leave, sabbatical program, tuition reimbursement, job training and conferences, RTD EcoPass or parking subsidies, company-sponsored volunteer opportunities.
Insider insight: "Marketo is the unrivaled leading engagement platform, and we're experiencing hyper growth," said SVP of People Experience Teresa Grau. "We have the most inspired, customer-obsessed people and are looking for top talent ready for a challenge and to take their career to the next level. Our people are fueled with a passion for innovation, competition and a relentless commitment to making the marketer successful."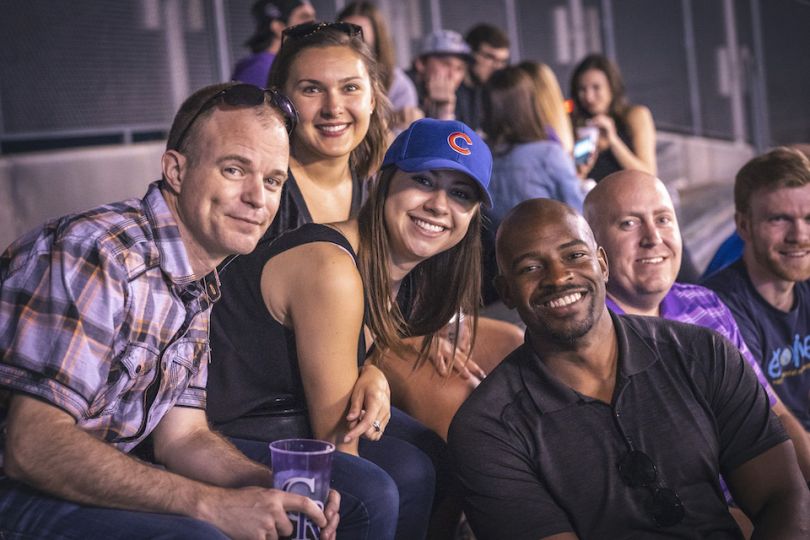 What they do: Evolve aims to redefine vacation rental management by delivering a simple, hassle-free experience to both homeowners and travelers. Its team helps homeowners manage their rental properties and generate more income, and provides travelers with a seamless booking experience. 
Coolest perks: Comprehensive health benefits, internal growth opportunities, company-sponsored events and happy hours, an onsite gym, 401(k), commuter benefits, team rec clubs.
Insider insight: "We're always looking for that culture add — someone who's looking to stand out and prove themselves in an ever-growing atmosphere," said People Operations Specialist Tara Caroselli. "We're a high-velocity company, so showing your eagerness to earn it every day is imperative."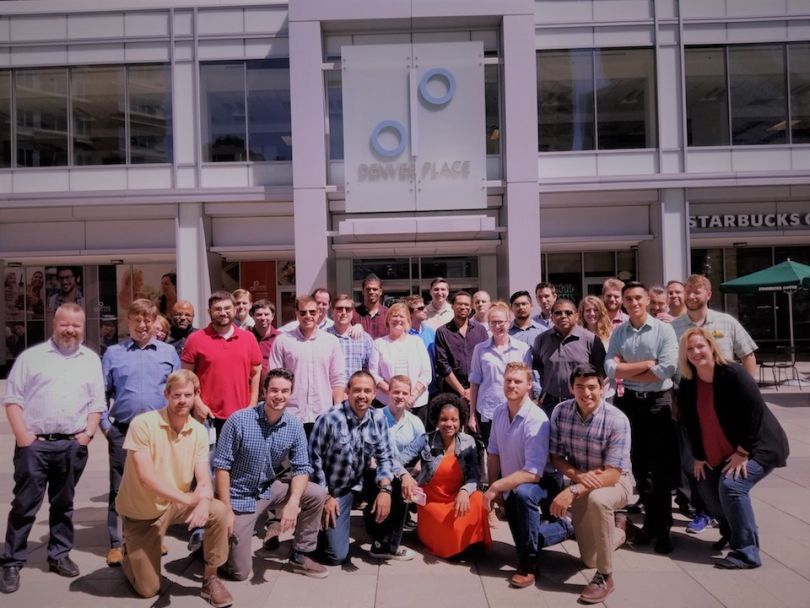 What they do: In an industry ripe for technological disruption, Vertafore's cloud-based software enables insurance agents and carriers to grow their businesses and boost productivity by delivering deep analytical insights and advanced technology solutions.
Coolest perks: 401(k) matching, generous PTO, paid volunteer time, tuition reimbursement, comprehensive health benefits, casual dress, collaborative environment, team happy hours and outings.
Insider insight: "A focus on our customers and the desire to get better every single day are two inherent traits we look for in every member of our team," said Recruiting Manager Erica Miller. "We provide intensive, boot camp-style training for a number of roles to help new employees learn both our business and the business that our customers engage in every single day. One thing you always hear around the office and from our company leadership is that 'We exist for our customers.' In that sense, a tip I would give to any applicant would be to think about how they would improve our customers' day-to-day lives if they were to join Vertafore. It's not a just an empty company value; we truly believe that customer success is our success."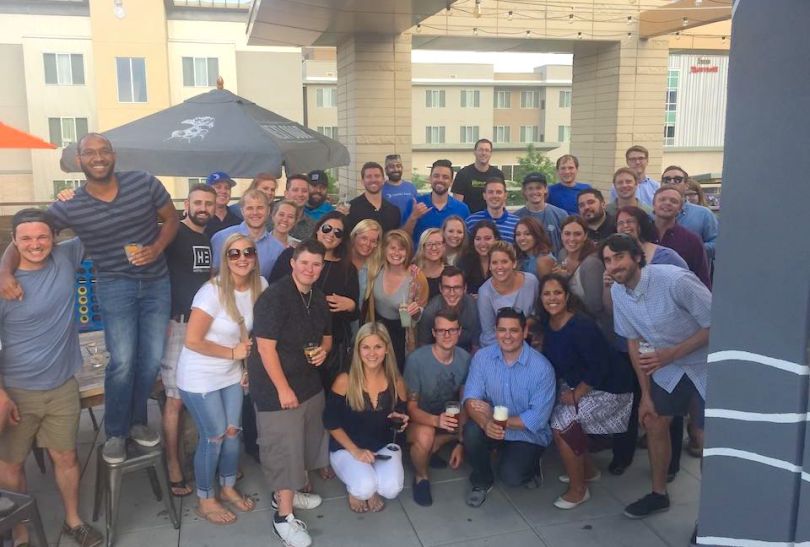 What they do: Travelers Haven offers a full-service housing platform that helps businesses organize and manage short-term travel for employees and run their housing programs more efficiently.
Coolest perks: Discounted hotel rates, a game room, mountain views, free monthly massages, paid gym membership, company-subsidized phone plans, generous parental leave and PTO, free parking.
Insider insight: "We do not necessarily look for sales experience but, more so, a strong work ethic and burning desire to be successful. If you have that, I can teach you how to sell," said Director of Inside Sales Danny Gordon.