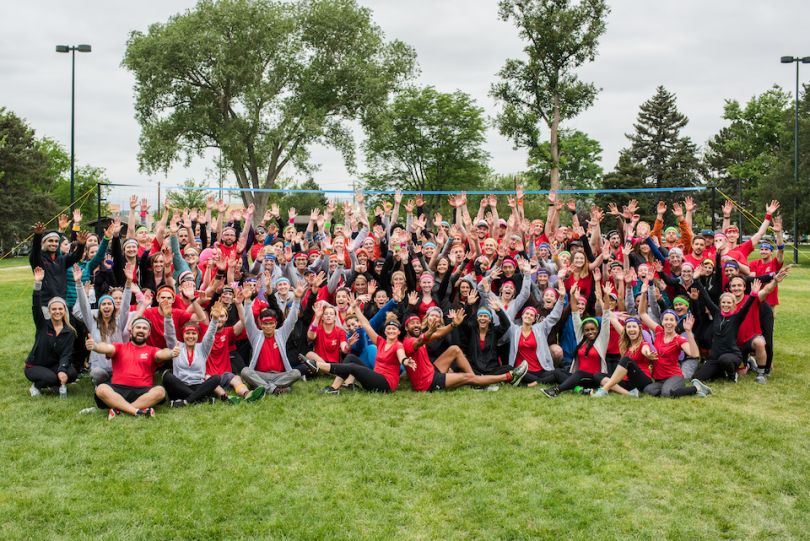 On the same day as payday for employees across the country, Gusto — a six-year-old HR tech company specializing in employer payroll — announced it has raised a $140 million Series C round of funding.
The funding nearly doubles Gusto's valuation from three years ago to a whopping $2 billion and kicks off IPO conversations, which CEO and co-founder Josh Reeves told Bloomberg could be in the next three to five years.
In the meantime, Gusto, which is headquartered in San Francisco with a Denver office of close to 300 employees, will continue to build out its HR payroll and benefits platforms for small and medium businesses.
The Series C included participation from investors T. Rowe Price Associates, Y Combinator Continuity Fund, General Catalyst, MSD Capital (Michael Dell), Dragoneer Investment Group, Alphabet's CapitalG, Kleiner Perkins and others.
"Now the fun part begins," said Reeves. "This is a multi-decade journey for us, and we're just getting started."
We're just getting started."
For the Denver office, this funding means more hiring and a bigger office space. 
"We currently have over 50 percent of the Gusto team in Denver, and we see that remaining true since the Denver office is growing faster than San Francisco," said Reeves. "With that growth, we are taking more office space in Denver and also hiring all types of roles, including engineering, customer experience, sales and more."
Since it launched, Gusto has grown its customer base to more than 60,000 companies. Its platform provides the SMB sector with integrated HR offerings often reserved for larger companies. Gusto's solutions manage health benefits, 401(k) plans, 529 savings plans, payroll and onboarding. Its platform also doesn't require users to have any training to use it, making for a quick and easy rollout. Last month, the company rolled out its newest solution, Flexible Pay, which gives employees the power to select when they want to get paid instead of following an employer's pay schedule.
This influx of capital will be used to help ramp up users on the Flexible Pay platform and toward adding more features and capabilities to its existing tools.
"Every business, every organization, is made up of people," said Reeves. "And anything that a company achieves is based on the team they have. Investing in your team is not just good for them, it also improves your product, your service, and enables you to be a more successful business. It's as simple as that."