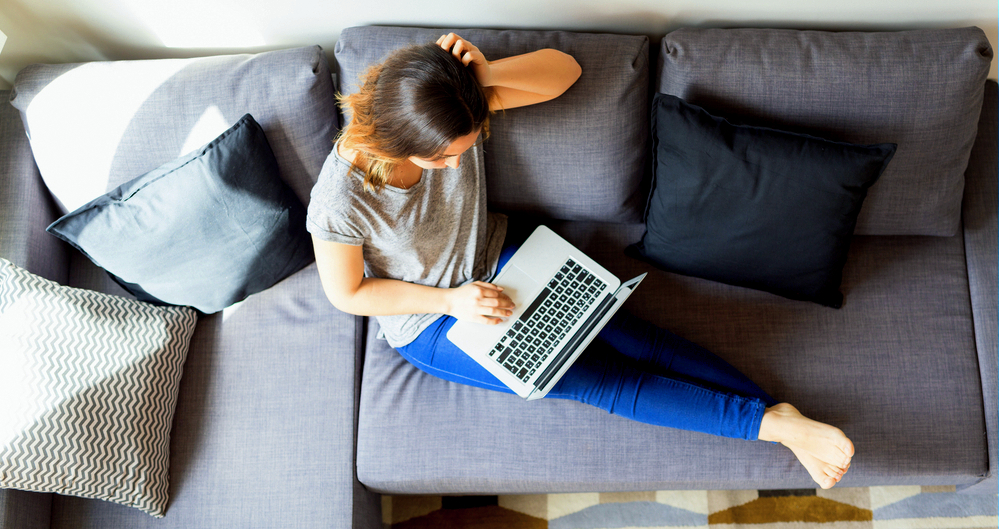 As 2016 comes to an end, many people turn their sights to the new year. It's a time for new beginnings, and for some people, that means a new career.
To aid you in your job search, we've gathered our favorite tips for job seekers from the last year, covering topics like deciding whether startup life is right for you to knowing what to wear to your interview.
Hard work is critical at a startup — especially at one experiencing high growth or just getting started. Know what to expect before you apply.
"Not everyone is equipped or designed for a fast-moving, somewhat ambiguous atmosphere, and that's what's important to recognize as a candidate potentially looking into a job at a startup," said Lauren Arensdorf, manager of people and culture for Parkifi.
Use action words in your resume
"What I don't think people expect me to look for — that I do — is the action words they put on their resume," said Missy Waggoner, Head of Engineering Recruitment for Apptio. "I want to see words like 'lead,' 'design,' 'deliver' and 'impact' written in relation to their previous roles and projects."
Too often, resumes say things like "worked on," "did" or "had to." Employers are definitely looking at those words — so be sure to spruce them up.
Above all, you should have some sort of presence on social media. While it's totally natural to want to keep your life private, the reality is hiring managers rely on social media to vet candidates and to verify you are who you say you are.
"Certain platforms have limitations and you have to tailor what you put out there to that platform," said Nick Larche, Human Resources Manager and Corporate Counsel for ShopAtHome.com (now senior talent manager for EMS Software).
Larche recommends a 70/30 balance of personal and professional content, especially on Twitter. 70 percent of your posts should have something to do with your career, while 30 percent can be personal insights showcasing your interests, how you spend your free time and your sense of humor.
Even if recruiters don't always look at every candidate's entire portfolio of social media profiles, they do keep an eye out for certain red flags, like whether someone is posting derogatory or abusive messages.
"We want to promote openness and inclusivity, so only truly accepting, team players with good emotional intelligence and impulse control need apply," said Samantha Schreiner, talent acquisition manager and people person for iTriage.
When hiring developers, team leaders look for more than just a knowledge of coding languages. Luckily, they can turn to GitHub, the code repository, to see examples of how a developer writes, what they are interested in and how they contribute to team projects.
"Make sure your repos are well documented," said Richard Lucas, senior software engineer for Envysion. "Have a README that describes the project and tells others how to use or engage with it. If it's a full application or showable component, have a link or utilize the free GitHub pages to demonstrate live examples."
Know what to wear to the interview
When vying for a job at a startup, you can expect a bit of disruption to the usual experience — including the old standard saying candidates should wear a suit to the interview.
"Across most startups, formalwear is definitely not required," said Tim Warson, corporate recruiter for Apto. "'Business casual' should keep candidates well enough dressed without making them feel awkward. I would encourage jobseekers to ask the recruiter about 'dress code' prior to an onsite meeting at a startup — some companies take it seriously!"
Ask questions during the interview
While there's no silver bullet question you can ask that will for sure land you the job, getting to the core of the company is a major key to asking the right questions during an interview.
"I always like when people ask about our vision and culture," said Lindsay Kueber, HR manager for OrthoFi.
Even if you think you totally blew the application or the interview out of the water, don't harass the hiring manager if you haven't heard from them for a while. The process almost always goes more slowly than expected.
"Realize that your recruiter is busy and has a lot going on," said Reed Kremer, recruiter and people operations generalist for GutCheck. "Not that we're trying to leave you out in a lurch, but don't panic – we'll get back to you as soon as we can."
Photo via Shutterstock.
Ready to start applying for jobs? View all open positions here.