Colorado tech is a giving place, it turns out. Not only do tech companies get into the giving spirit around the holidays, but many stay in a giving mode all year round.
We caught up with six Colorado tech companies that take giving back to the community seriously. They go well beyond stockpiling cans of cream corn around the holidays and make charity an integral part of their culture. We asked them what sorts of charitable things they were up to. Here's what they had to say:
Colorado Companies With Charity Initiatives
HomeAdvisor
GoSpotCheck
Webroot
Greenbaum Digital
Aetna Digital
Hubble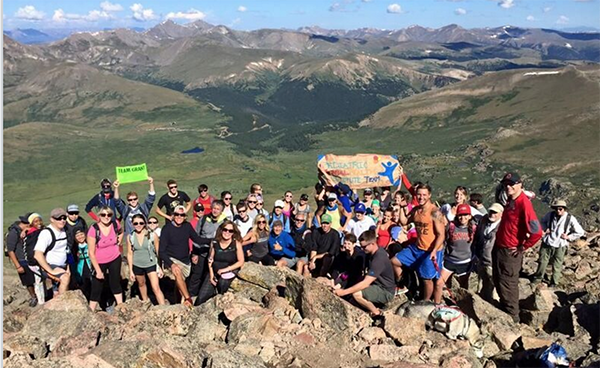 HomeAdvisor was named Community Partner of the Year in 2015 by Children's Hospital Colorado Blood Donor Center. The company offers a volunteer benefit that allows employees to take eight paid hours off per year to volunteer at local non-profit organizations of their choice. Over 50 percent of HomeAdvisor employees have utilized this day to volunteer with their desired 501(c)3 since the program began. HomeAdvisor also matches employee contributions of up to $15,000 to nonprofit organizations and holds several charitable drives each year. HomeAdvisor regularly supports organizations in the community including Children's Hospital Colorado, Junior Achievement, Food Bank of the Rockies, Ronald McDonald House, Julia Temple Senior Care, The Haven House and Pleasant View Elementary.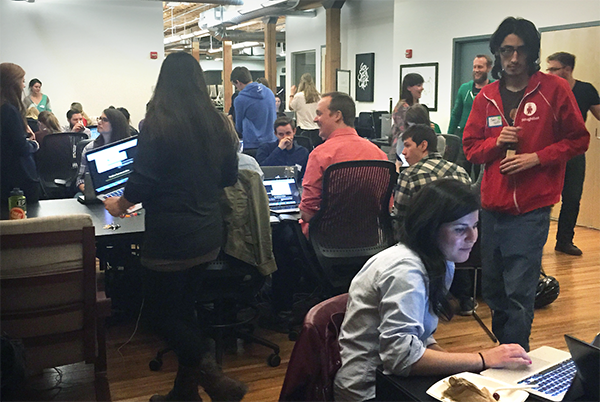 In 2015 GoSpotCheck teamed up with Arts Street to celebrate the Old Streets, New Streets, Arts Street event, a gala celebrating the successful history and inspiring future of the Denver-based organization that creates opportunities for Denver's youth.
GoSpotCheck sponsors and hosts Railsbridge classes in which local women come and learn Ruby on Rails from the GoSpotCheck dev team. In addition, GoSpotCheck also sponsors Women Who Code, and mentors students from Arapahoe High School on future development career paths.
GoSpotCheck capped off their charitable efforts in 2015 by working with Outpaws Animal Rescue to give Christmas presents to more than 20 dogs and provide a new leg to Farrah, the American Pitbull Terrier who was born missing a part of her foot and lower rear leg.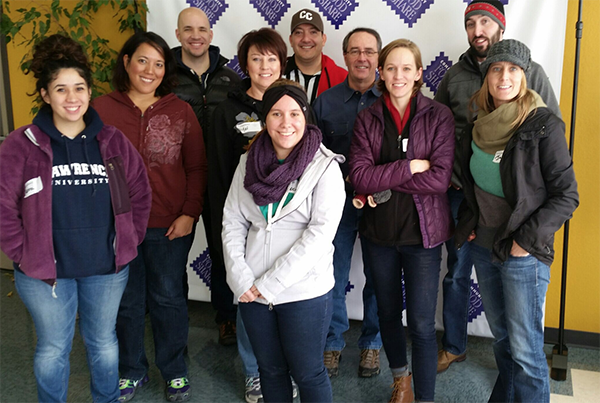 Every employee at Webroot gets eight paid hours off per year to volunteer at a local community organization — be it a school, food bank, homeless shelter, etc. They also have a 'WE Care Committee' that organizes group volunteering events throughout the year. The company also matches employee donations up to $150 a year per employee.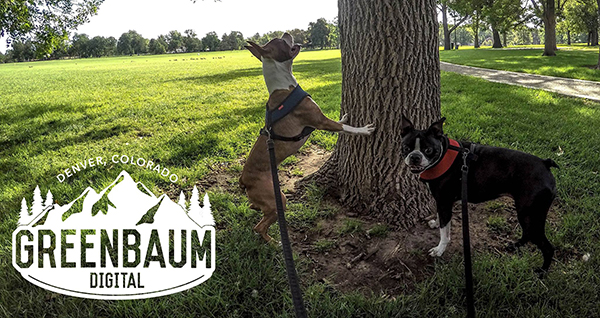 From top to bottom,Greenbaum is focused on giving back. Their particular passion is for helping animals in need. In 2011, they started a website that has saved thousands of dogs' lives over the last five years and reaches a quarter million people per month. They were even able to rescue their company dog, Baxter, through the site.
Using their website and its massive following, they are thinking of cool ways to create something unique and give back. They've designed four awesome t-shirts for dog owners. Pre-sale starts in the next week or two and they're estimating one thousand shirts will be sold in month one with a majority of proceeds benefiting different dog rescues.
Their first partner is the MidAmerica BostonTerrier Rescue, a rescue group that has a big following in Colorado. Since 2005, they've saved the lives of over 2,850 dogs and need financial support. They're pretty excited to help them out.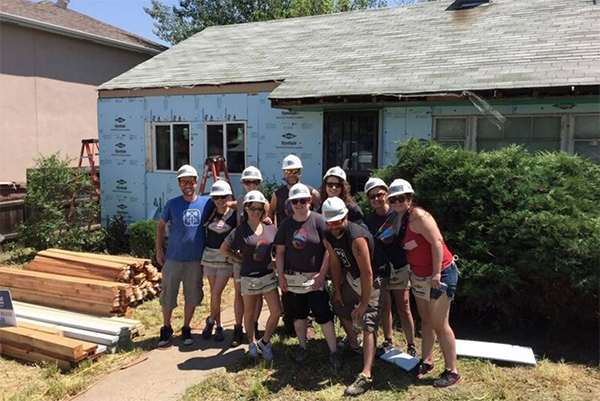 LoDo-based iTriage unites to support, give hope and give back to its community on an annual basis. As a company, iTriage has supported the Denver Rescue Mission, The Movember Foundation, Pink Vail, Bike MS Colorado, and Bonfils Blood Center. They also have frequent deliveries of surplus "Free Food Friday" lunches and employees donated 1,134 pounds of food for its 2015 holiday food drive. 
But it's on a team level where iTriage's commitment to our community truly comes to life. From Marketing to Product Operations to Sales & Account Management to Engineering, iTriage departments share many laughs, ideas, and in some cases sweat equity over projects for: Project Angel Heart, Habitat For Humanity, Brent's Place, Samaritan's Purse/Operation Christmas Child, Ronald McDonald House Denver, Harvest Farm, Denver Urban Gardens, and many more. iTriage looks forward to rolling up its collective sleeves and supporting these community organizations and more in 2016.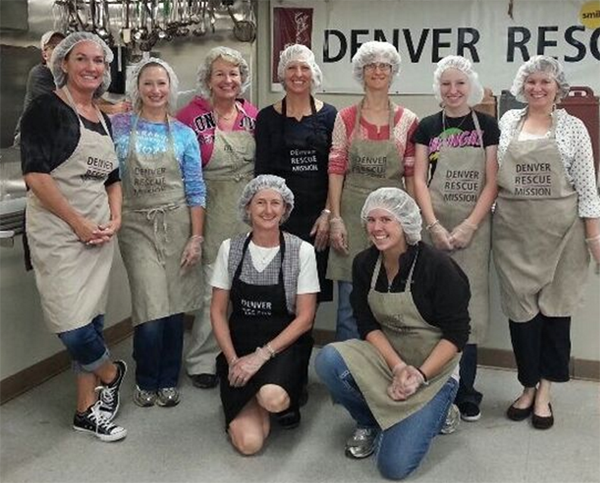 Each quarter Hubble participates in a community service initiative. These initiatives change depending on what the employees want to be involved in, or what is happening in the area. Recently, the company has been spending a good bit of time volunteering at the Denver Rescue Mission. Their employees have served dinner there, and have participated in a food drive to stock the shelves. The company also participates in the Komen Race for the Cure to support an employee's mother who survived breast cancer.